A Summary and Analysis of Amy Tan's 'Mother Tongue'
By Dr Oliver Tearle (Loughborough University)
'Mother Tongue' is an essay by Amy Tan, an American author who was born to Chinese immigrants in 1952. Tan wrote 'Mother Tongue' in 1990, a year after her novel The Joy Luck Club was a runaway success. In the essay, Tan discusses her relationship with language, and how her mother's influence has shaped her use of English, as well as her attitude to it.
You can read 'Mother Tongue' here before proceeding to our summary and analysis of Amy Tan's essay below.
'Mother Tongue': summary
Amy Tan begins her essay by offering her personal opinions on the English language. She recalls a recent talk she gave, when, upon realising her mother was in the audience, she was confronted with the fact that the formal standard English she was using in the public talk was at odds with the way she spoke at home with her mother. She then contrasts this with a moment when she was walking down the street with her mother and she used the more clipped, informal English she naturally uses with her mother, and her husband.
Tan calls this a 'language of intimacy'. She points out that her mother is intelligent and reads things which Tan herself cannot begin to understand. But many people who hear her mother speak can only partially understand what she is saying, and some even say they can understand nothing of what she says, as if she were speaking pure Chinese to them.
Tan calls this clipped informal language her 'mother tongue', because it was the first language she learned and it helped to shape the way she saw the world and made sense of it.
Tan notes the difficulty of finding a term to describe the style of English her mother, as a Chinese immigrant to the United States, speaks. Many of the terms, such as 'broken' or 'limited', are too negative and imply her English is imperfect.
She acknowledges that when she was growing up, she was ashamed of the way her mother spoke. Her mother, too, was clearly aware of how her use of the language affected how seriously people took her, for she used to get her daughter to phone people and pretend to be 'Mrs Tan'.
She observes that her mother is treated differently because of the way she speaks. She recounts a time when the doctors at the hospital were unsympathetic towards her mother when they lost the results of the CAT scan they had undertaken on her brain, but as soon as the hospital – at her mother's insistence – called her daughter, they issued a grovelling apology.
Amy Tan also believes her mother's English affected her daughter's school results. Tan acknowledges that, whilst she did well in maths and science, subjects with a single correct answer, she was less adept at English. She struggled with tests which asked students to pick a correct word to fill in the blanks in a sentence because she was distracted by the imaginative and poetic possibilities of other words.
Indeed, Tan conjectures that many Asian American children are probably encouraged to pursue careers in jobs requiring maths and science rather than English for this reason. But because she is rebellious and likes to challenge people's assumptions about her, Tan bucked this trend. She majored in English at college and began writing as a freelancer.
She began writing fiction in 1985, and after several false starts trying to find her own style and idiom, she began to write with her mother in mind as the ideal reader for her stories. Indeed, her mother read drafts of her work.
And Tan drew on all the Englishes , plural, that she knew: the 'broken' English her mother used, the 'simple' English Tan used when talking to her mother, the 'watered-down' Chinese her mother used, and her mother's 'internal' language which conveyed her passion, intent, imagery, and the nature of her thoughts. When her mother told her that what she had written was easy to read, Tan knew that she had succeeded in her aims as a writer.
'Mother Tongue': analysis
The title of Amy Tan's essay is a pun on the expression 'mother tongue', referring to one's first language. But Tan's language, or 'tongue', has been shaped by her actual mother, whose first language (or mother tongue) was not English, but Chinese.
The different forms of English that mother and daughter speak are also a product of their backgrounds: whilst Tan's mother is a Chinese immigrant to America, Tan was born in the United States and has grown up, and been educated, in an English-speaking culture.
Much of Tan's 1989 novel The Joy Luck Club is about daughters and their relationships with their mothers. But Tan's interest in language, both as a cultural marker and as a way of expressing thought and personality, is also a prevailing theme of the novel.
In this respect, if the parable ' Feathers from a Thousand Li Away ' acts as preface to the novel, 'Mother Tongue', in effect, acts as a kind of postscript. It helps us to understand the way Tan approaches and uses language within the stories that make up The Joy Luck Club .
An overarching theme of Tan's novel is mothers emigrating to America in the hope that their daughters will have better lives than they did. This is a key part of 'Feathers from a Thousand Li Away', and it helps us to understand Tan's conflicted attitude towards her mother's use of language as explored in 'Mother Tongue'.
Many of the mothers in The Joy Luck Club , such as Betty St. Clair in 'The Voice from the Wall', feel isolated from those around them, never at home in America, and hyper-aware of their outsider status, despite becoming legal permanent citizens in the country. Tan's autobiographical revelations in 'Mother Tongue' show us that her own mother struggled to be taken seriously among Americans, and Tan diagnoses this struggle as a result of her mother's different way of speaking.
Tan, by contrast, used standard English – what used to be referred to, in loaded phrases, as 'correct' or 'proper' English – and was thus able to succeed in getting herself, and by extension her mother, taken seriously by others. Language is thus more than just a cultural marker: Tan reveals, in 'Mother Tongue', the extent to which it is a tool of power (or, depending on the use, powerlessness), particularly for those from migrant backgrounds.
In this connection, it is noteworthy that Tan chooses to focus on the school tests she undertook before concluding that her mother's 'broken' style of English has been misunderstood – not just literally (by some people who've known her), but in terms of the misleading perceptions of her it has led others to formulate.
The class tests at school which reduced English proficiency to an ability to recognise a 'correct' answer are thus contrasted with Tan's resounding final words of 'Mother Tongue', which see her seeking to capture the passion of her mother, the 'nature of her thoughts', and the imagery she uses: all things which her daughter has clearly inherited a respect for, and which school tests fail to capture or observe.
Discover more from Interesting Literature
Subscribe now to keep reading and get access to the full archive.
Type your email…
Continue Reading

Mother Tongue
44 pages • 1 hour read
A modern alternative to SparkNotes and CliffsNotes, SuperSummary offers high-quality Study Guides with detailed chapter summaries and analysis of major themes, characters, and more. For select classroom titles, we also provide Teaching Guides with discussion and quiz questions to prompt student engagement.
Essay Analysis
Key Figures
Symbols & Motifs
Literary Devices
Important Quotes
Essay Topics
Summary and Study Guide
Summary: "mother tongue".
"Mother Tongue" explores Amy Tan's relationship with the English language, her mother, and writing. This nonfiction narrative essay was originally given as a talk during the 1989 State of the Language Symposium; it was later published by The Threepenny Review in 1990. Since then, "Mother Tongue" has been anthologized countless times and won notable awards and honors, including being selected for the 1991 edition of Best American Essays .
The original publication of "Mother Tongue," which this study guide refers to, breaks the essay into three sections. In the first Tan briefly primes the reader on her relationship with "different Englishes" (7). Tan bridges the first and second parts of the essay with descriptions of her "mother's English," or her "mother tongue" (7). In the second section Tan describes the impact her mother's language had on her; Tan's mother is a Chinese immigrant who often relied on her daughter to produce "perfect English" (7). In the concluding section Tan then connects her mother's English to Tan's own choices regarding writing style and career.
Get access to this full Study Guide and much more!
6,400+ In-Depth Study Guides
5,250+ Quick-Read Plot Summaries
Downloadable PDFs
In the initial section of "Mother Tongue," Amy Tan locates her position as "a writer… someone who has always loved language" (7). She describes the multiple Englishes that she uses, from formal academic language to the English she uses with her mother to the English she uses at home with her husband. The section concludes with Tan's description of her mother's "expressive command of English" (7), which is in conflict with her mother's fluency in the language. Although her mother might speak English that is difficult for native speakers to understand, to Tan, her mother's language is "vivid, direct, full of observation and imagery" (7).
As Tan moves through the second section of "Mother Tongue," she describes some of the more difficult aspects of being raised by a parent who spoke English that others struggled to understand. Tan references the oft-used language of "broken" English and suggests that her mother's English and way of speaking, despite its obvious interpersonal and social limitations (including harming Tan's performance on such metrics as standardized tests), provided Tan a different semantic way of understanding the world.
The SuperSummary difference
8x more resources than SparkNotes and CliffsNotes combined
Study Guides you won ' t find anywhere else
100+ new titles every month
The final section of "Mother Tongue" transitions into personal reflection as Tan describes how she has reckoned with being raised by her mother in a xenophobic society. As a writer, Tan only found success when she moved away from more proper, academic register and instead wrote "in the Englishes [she] grew up with" (8). The essay concludes with Tan's mother's opinion about Tan's most famous novel, The Joy Luck Club , in which Tan attempted to write in this fashion. Her mother's "verdict: 'So easy to read'" (8).

Don't Miss Out!
Access Study Guide Now
Ready to dive in?
Get unlimited access to SuperSummary for only $0.70/week
Related Titles
Study Guide
A Pair of Tickets
Teaching Guide + Study Guide
Rules of the Game
Plot Summary
Saving Fish from Drowning
The Bonesetter's Daughter
The Hundred Secret Senses
The Joy Luck Club
The Kitchen God's Wife
The Valley of Amazement
Featured Collections
Books on Justice & Injustice
View Collection
Chinese Studies
Essays & speeches.
Toggle navigation
Course Profile
Course Information
Contact Info & Communications
Student Technology Survey
Unit 1 Assignments
Unit 2 Assignments
Readings/ Resources
Project 1 – Literacy Narrative
Project 2 – Research in Many Genres
Project 3 – Writing in a New Genre
Portfolio and Final Reflection
Announcements
Discussions
Reading Responses
College Resources
OpenLab Help
"Mother Tongue" by Amy Tan
Read "Mother Tongue" by Amy Tan. Write a response to the reading, using the following questions as a guide. It should be approximately 250 words and can be hand written or typed. Be prepared to share in class.
Amy Tan writes, "Recently, I was made keenly aware of the different Englishes I do use." How does she describe these "Englishes?"
What does Amy Tan mean when she uses the term "mother tongue?"
What was Amy Tan's perspective on her mother's English as a child? How does it change over time? What influences led to her shift in perspectives?
Why do you think Amy Tan wrote this article? Who do you think is her intended audience?
Think about your relationship to the languages in your life. Describe at least two different languages or forms of language that you use either in speaking or writing. For example, when you text or email vs. when you speak. Or when you speak to a family member vs. a friend. Or a professor vs. a friend. Does it change depending on your audience? How? Why?
Amy Tan Reading , Reading Response
14 Comments
September 2, 2020 at 6:36 pm
Amy explains the different variations of English that she uses in different life situations and occasions. When speaking about her book, she explains she uses her "standard English". To her that is the English her teachers forced upon her during learning in school. The standard English was what she learned from books and articles, although she made an observation while speaking about her book. Amy's mom was present in the room, for the first time during her presentation. That is when she realized that the English she often speaks with her mom is not so much of conditional phrases, she describes that kind of English as "our language of intimacy". The kind of English she grew up really using among her household, based on her culture. Amy uses this expression called, "mother tongue" as symbolism of her mother's way of communicating, her own unique language. Growing up Amy saw her mother's English as "broken" and "limited", because in school the English she was taught didn't sound like how her mother spoke. As Amy grew up she saw her mother not being taken seriously in public stores and spaces; it supported her theory that her mom spoke a 'broken" form of English. In my personal life I have also observed the variations in the different kinds of Englishes around. I am a teenager so at heart I text using abbreviations, slang words and improper English. However the way I text my best friend is not the way I text a professor or someone doing a service for me. You have to alter your English for different occasions. That's something I learned in my 18 years of living. There is a time and place for everything. Just like in an interview I would not be using slang and improper English to speak. I would use "standard English" like Amy described.
September 6, 2020 at 9:46 pm
Shaniyah, I love your observation about how often we have to alter the way we speak for different occasions. We are going to talk a lot more about this in class, and I would love you to raise it during our class discussion!
September 4, 2020 at 11:06 pm
Reading Amy Tan's story called Mother Tongue has me questioning a few things like what are the different Englishes she uses? What is the mother tongue she is talking about? Why did she add the part about her mom when her mother was younger? Amy tan writes, "Recently, I was made keenly aware of the different Englishes I do use". The way she describes these Englishes are by first talking about the way she uses it in the group lecture. In paragraph 3 Lines 4-7 it states "My mother was in the room. And it was perhaps the first time she had heard me give a lengthy speech, using the kind of English I Have never used with her, I was saying things like, "The intersection of memory upon imagination". This quote shows like if her mom was surprised about the English her daughter is using that means there is more there that meets the eye. When Amy Tan had used the word "mother tongue" to describe her mother English at first I was confused but then it hit me the word "mother tongue" is like in some cases like the native way of how people speak. For example in the carribean some people would say the way how we speak is broken English but to us it's our " mother tongue". In the passage it states "She reads the Forbes report, listens to Wall Street Week, converses daily with her stockbroker, reads all of Shirly MacLaine's books with ease — all kinds of things I can't begin to understand. Yet some of my friends tell me they understand 50% of what my mother says. Some say they understand 80 to 90%. Some say they understand none of it , as if she were speaking pure Chinese. But to me, my mother's English is perfectly clear, perfectly natural. It's my mother tongue" (Paragraph 6 lines 2-6) This quotes shows that in some case people will understand it unlike others.
September 6, 2020 at 9:54 pm
Josiah, Yes! I love the questions that you raise in the beginning of your response. I also love the personal connection that you make to the piece. We are going to dig into the question of what the term "mother tongue" means. And I really like when you said "For example in the carribean some people would say the way how we speak is broken English but to us it's our " mother tongue"." I would love for your to discuss it further with us in class during our discussion of the text! Thanks!
September 6, 2020 at 10:43 pm
Amy Tan and her mother faced many obstacles because they had learned how to speak English in different ways, although her mother's limitations of her English caused them to go through predicaments, Tan refers to this familiar way of communicating simple. During her childhood she often felt uncomfortable because of her mother's "broken" English and belittled what she had to say, however, she eventually realized that her mother's tongue "was the language that helped shape the way I saw things, expressed things, made sense of the world." (Tan 6) I think Tan wrote this article to express her experience growing up with a parent that was from another country, and how even the way they learned how to speak affected them and the way they thought. She wants readers, specifically those with immigrant parents/families, to view them from a different perspective, not be ashamed of them, instead appreciate them and give them a voice in order for them to express their intent, passion, and imagery. My parents' first language is Spanish, and since they've migrated to the United States they've had to learn English. When we talk it is usually a mix of both languages, they prefer that I speak in English so that they also practice how to respond. Whereas when I'm talking to my friend I'm much more informal, but sometimes we still incorporate Spanish into our conversations. My way of speaking depends on who's listening, and what I am trying to express, although it's more refined in professional settings, while casual with people who I'm close with.
September 6, 2020 at 10:48 pm
Claudia, Yes! I love how you raise the important issue of how children often view their immigrant parents when they hear them speak English and I love also how you connect it to a powerful personal story. Thank you! Finally, I love how you bring up the different forms of English that you use over the course of the day! I would love for you to discuss one of these great points next week in class! Thanks!
September 9, 2020 at 9:54 am
I very much agree with you Claudia , Amy Tans mothers tounge has made her come to a realization and inspired her to see the world in a whole other way and understand this was her mothers way of expressing herself . It made sense to her mom when speaking in how she saw as english , but Amy saw it in another negative way in that she had to translate often for her mom . I also think that Amy tan wrote this article to share how she grew in a way and learned to appreciate her mom and what was " english " to her . It is true alot of people are raised in households by immigrant parents who have broken english . We can often feel ashamed or get fustrated by their lack of knowledge and when we are asked to often translate because they can be clueless. But as you said we should appreciate them and give them a voice to show their feelings , and way of thinking , it is truly not their fault in having no knowledge in speaking english in their way . Many parents intend to atleast try and express themselves with their broken english , we can help them and teach them basics to expand their knowledge little by little , it can make a big impact in the long run. We are their biggest inspiraton at the end of the day and they look up to us .
September 7, 2020 at 3:21 pm
In this writing "Mother Tongue" by Amy Tan she expresses her feelings about the "different Englishes" she knows based on her mom and her being a writer. To Amy it was something regular speaking and writing perfect English but she realized that when she spoke to her mom the level of professionalism decreased "the kind of English I have never used with her". As to why Amy used the term "mother tongue" I feel like it was to show the reader that English wasn't her mom's first language but they managed to survive and she provided us with an example "When I was fifteen, she used to have me call people on the phone to pretend I was she" and as a reader I can relate to this because just like Amy's mom my parents speak "broken" English. Her perspective on her mother English as a child was to be ashamed because her mom English was taken as a joke to others but as she grew other she understood that it was nothing wrong "my mother's English is perfectly clear, perfectly natural. It's my mother tongue. Her language, as I hear it, is vivid, direct, full of observation and imagery. That was the language that helped shape the way I saw things, expressed things, made sense of the world". I feel like Amy Tan wrote this article to the people that not speaking perfect English is a crime so that they can understand that speaking broken English doesn't make less of a person and she also wrote this for people like me that can relate to her dealing with some of her mom problems. To me there are two different ways I speak, there is the professional and the regular way. For example when I speak to a professor I might say " Good morning professor- how you doing" and when it comes to my friends I might say "what's good" so the way you speak it changes based on the level of professionalism.
September 9, 2020 at 9:38 am
Joscar, I love how you describe Amy Tan's relationship with English, her mother tongue and her mom. You express so well how we all change the way we speak depending on who we are speaking with, we are going to talk a lot more about this over the next few weeks! I also love how you explain who you think she is writing this piece for. I would love it if you could speak more about her intended audience in class today! Thanks!
September 8, 2020 at 11:50 am
Amy tan expresses her love a of language throughout the passage. She also expresses her childhood thoughts of her mother who spoke a broken form of english. As someone who also has immigrant parents i can relate to Amys use of "Englishes" . My parents can communicate well but their English is very broken especially when it come to pronunciation . I find my self almost matching their broken English when i speak to them but outside of my house i speak a more formal form of English. Throughout Amys childhood she found herself somewhat ashamed of her mothers broken English. I too went through these feelings with my parents who have a string accent. It was too a point where i would talk for my parents at stores or when getting food because often times the worker would have trouble understanding my parents. When Amy quotes the "Mothers Tongue " i believe she is referring to the cultural aspect to her mothers speaking . Since her mother wasn't raised in a setting where English is forced upon you(unlike Amy) her mother takes her culture and mixes it within her day to day English. For me growing up in the most diverse cities in the world i experienced a lot of different forms of English. From common slang I use amongst friends to standard English to different types of Broken Englishes based on culture , i see where Amys opinion may have changed. These different Englishes give people definition and character , it makes them who they are. I believe Amy went through the same realization with her mother and found some form of appreciation for her "Mothers Tongue". I think the big picture behind this passage is that all forms of writing and English are special. Special to the point where we don't speak to everyone the same. I believe the way you speak to someone expresses the bond you have with them. Now that my parent have been here for a while they also developed a standard English but they will always speak to me in their broken form . I think that's due to the raw bond that we have where we can be our true selves but amongst my friends you'd see me speak in shorter phrases using a lot of slang we developed as friends. I too would use the term "englishes" because there are so many ways of speaking the language that it really jus depends on who im talking to , the point i'm trying to make and the feelings i want to express.
September 9, 2020 at 9:48 am
Dear Jacob, I absolutely love your description of the many Englishes that we speak and in particular when you wrote: "For me growing up in the most diverse cities in the world i experienced a lot of different forms of English. From common slang I use amongst friends to standard English to different types of Broken Englishes based on culture , i see where Amys opinion may have changed. These different Englishes give people definition and character , it makes them who they are." I would love for you to discuss this further in class today! I also really like how you connect the story to your personal experience. Thanks!
September 8, 2020 at 7:11 pm
Amy Tan is a writer who speaks about all the different types of English that she uses every day. Amy Tan writes, "Recently, I was made keenly aware of the different Englishes I do use." She explains that when her mother is in the room she feels like she is speaking different English than when she is not in the room. This means that even if she is telling the same story if the audience consists of a certain group of people it will be told differently if a different group was being told the story. Amy uses the term "Mother tongue" as a form of symbolism to describe how her mother has her unique language to speak with. When she was a child, Amy felt uncomfortable because she and her mother had learned to speak English in different ways causing them to basically speak 2 different versions of the language. She eventually realized that her mother's tongue was the language that helped shape the way she saw things, expressed things, and how she made sense of the world. I think Amy wrote this article to show that language can have multiple different perspectives in life and as a writer, you see them clearly. Being Latino raised, I've been through basically the same thing Amy has. I used to always live with my aunts and most of them couldn't speak English. Sadly I wasn't too good at speaking Spanish. So when I spoke English to them I had to speak a more slow simplified English so they could understand me. My mother on the other hand speaks fluent English. So when I,m around her I speak east and quiet, But when I'm hanging at my friend's house I speak a lot more freely and louder. The way I speak does change depending on my audience because I like to give off a good image of myself as a person. So if I'm around a bunch of adults I speak formal and correctly buy its the opposite with friends. I wouldn't be loud around adults because then they'll think I'm obnoxious, but it's normal for my friends.
September 9, 2020 at 9:56 am
Dear Isaiah, I love how you describe the different Englishes that Amy Tan and her mom use and also connect it to your experience. I would love it if you would discuss this more in class today!
September 9, 2020 at 10:31 pm
Amy Tan describes the different englishes as different languages. She describes the proper english as sometimes or most of the times a universal language. She then proceeds to talk about the "broken" down english she was raised with that was spoken by her mother. Explaining to readers how broken down her mother's english is and how some people can't understand it putting the mother at a disadvantage in life. Tan uses "mother tongue" in the personal essay to describe the way she understands her mother even when others can't. As a child Amy despised and was embarrassed by her mother's language. As she gets older she understand the importance of her helping her mother with her speech with others since they take advantage of her. the fact that she had to handle things for her mom was a turning point of acceptance as she realizes that people such as staff from the hospital are giving her poor treatment. Tan wrote this article to inform those who don't know that things like this goes on in the world, and to appeal to those who can relate. Which it is relatable, the slang my husband uses when he speaks bothers me so much that I find myself grammatically correcting him habitually. He is Hispanic and was born in America so the reason why he speaks so horribly is beyond me. He has a really hard time articulating himself and so that's where the bad sentences come from. Although I'm not perfect i speak proper english, not all the time but most of the time and his "language" erkkkkkkksssss meeeeeee.
Leave a Reply Cancel reply
Your email address will not be published. Required fields are marked *
Search This Course
All Categories Amy Tan Reading Announcements Course Activities Discussions Donald Murray Reading English 1101 Unit Overview Jose Antonio Vargas Reading Laura Carroll – Backpacks vs. Briefcases Malcolm X Reading Popular Culture Is Killing Writing Reading Response Readings Resources Sandra Giles -Reflective Writing and the Revision Process Student Work Surveys & Quizzes Uncategorized Week 1 Asynchronous Discussion Post Week 13 Asynchronous Discussion Post Week 3 Asynchronous Discussion Post Week 4 Asynchronous Discussion Post Week 5 Asynchronous Discussion Post Week 6 Asynchronous Discussion Post Week 7 Asynchronous Discussion Post Wikipedia Pops Up in Bibliographies Reading
All Tags Donald Murray Reading Introductions Reading Response
The OpenLab for Students
Getting Started
Adding a Comment
Writing a Post
Member Portfolios
Find Library Materials
Library information.
Ursula C. Schwerin Library New York City College of Technology, C.U.N.Y 300 Jay Street, Library Building - 4th Floor
Unless otherwise noted, this site has a Creative Commons Attribution-NonCommercial (CC BY-NC) license. Learn more.
© 2023 ENG 1101 O156, Fall 2020 Coleman
Theme by Anders Noren — Up ↑
The OpenLab at City Tech: A place to learn, work, and share
The OpenLab is an open-source, digital platform designed to support teaching and learning at City Tech (New York City College of Technology), and to promote student and faculty engagement in the intellectual and social life of the college community.
New York City College of Technology | City University of New York
Accessibility
Our goal is to make the OpenLab accessible for all users.
Learn more about accessibility on the OpenLab
Creative Commons
- Attribution
- NonCommercial
- ShareAlike
© New York City College of Technology | City University of New York
Exploring Language and Identity: Amy Tan's "Mother Tongue" and Beyond
Resources & Preparation
Instructional Plan
Related Resources
In the essay "Mother Tongue," Amy Tan explains that she "began to write stories using all the Englishes I grew up with." How these "different Englishes" or even a language other than English contribute to identity is a crucial issue for adolescents. In this lesson, students explore this issue by brainstorming the different languages they use in speaking and writing, and when and where these languages are appropriate. They write in their journals about a time when someone made an assumption about them based on their use of language, and share their writing with the class. Students then read and discuss Amy Tan's essay "Mother Tongue." Finally, they write a literacy narrative describing two different languages they use and when and where they use these languages.
Featured Resources
Discussion Questions for "Mother Tongue" : Have students discuss Amy Tan's essay in small groups, using these discussion questions.
Literacy Narrative Assignment : This handout describes an assignment in which students write a literacy narrative exploring their use of different language in different settings.
From Theory to Practice
NCTE has long held a commitment to the importance of individual student's language choices. In the 1974 Resolution on the Students' Right to Their Own Language , council members "affirm[ed] the students' right to their own language-to the dialect that expresses their family and community identity, the idiolect that expresses their unique personal identity." The Council reaffirmed this resolution in 2003 , "because issues of language variation and education continue to be of major concern in the twenty-first century to educators, educational policymakers, students, parents, and the general public."
Rebecca Wheeler and Rachel Swords assert that: "the child who speaks in a vernacular dialect is not making language errors; instead, she or he is speaking correctly in the language of the home discourse community. Teachers can draw upon the language strengths of urban learners to help students codeswitch-choose the language variety appropriate to the time, place, audience, and communicative purpose. In doing so, we honor linguistic and cultural diversity, all the while fostering students' mastery of the Language of Wider Communication, the de-facto lingua franca of the U.S."
This lesson focuses on ways to investigate the issues of language and identity in the classroom in ways that validate the many languages that students use. To help students gain competence in their ability to choose the right language usage for each situation, explorations of language and identity in the classroom are vital in raising students' awareness of the languages they use and the importance of the decisions that they make as they communicate with others.
Further Reading
Common Core Standards
This resource has been aligned to the Common Core State Standards for states in which they have been adopted. If a state does not appear in the drop-down, CCSS alignments are forthcoming.
State Standards
This lesson has been aligned to standards in the following states. If a state does not appear in the drop-down, standard alignments are not currently available for that state.
NCTE/IRA National Standards for the English Language Arts
1. Students read a wide range of print and nonprint texts to build an understanding of texts, of themselves, and of the cultures of the United States and the world; to acquire new information; to respond to the needs and demands of society and the workplace; and for personal fulfillment. Among these texts are fiction and nonfiction, classic and contemporary works.
4. Students adjust their use of spoken, written, and visual language (e.g., conventions, style, vocabulary) to communicate effectively with a variety of audiences and for different purposes.
9. Students develop an understanding of and respect for diversity in language use, patterns, and dialects across cultures, ethnic groups, geographic regions, and social roles.
10. Students whose first language is not English make use of their first language to develop competency in the English language arts and to develop understanding of content across the curriculum.
11. Students participate as knowledgeable, reflective, creative, and critical members of a variety of literacy communities.
Materials and Technology
Copy of "Mother Tongue" by Amy Tan
Blue pens, Black pens, and pencils (optional)
Discussion Questions for "Mother Tongue"
Literacy Narrative Assignment
Essay Rubric
Student Self-Assessment
Preparation
Arrange for copies of the essay "Mother Tongue" by Amy Tan. The essay is widely anthologized. It was originally published in The Threepenny Review in 1990.
Make an overhead transparency of the Discussion Questions for "Mother Tongue," or arrange for an LCD projector to show the questions to the class.
Make copies of the Literacy Narrative Assignment , Literacy Narrative Rubric , and Student Self-Assessment .
Test the Venn Diagram on your computers to familiarize yourself with the tools and ensure that you have the Flash plug-in installed. You can download the plug-in from the technical support page.
Student Objectives
Students will
develop critical reading strategies.
discuss and evaluate the impact of language on identity formation and self-esteem of several writers.
expand their awareness of the role language plays in identity formation.
write their own literacy narratives.
Session One
What are the different "languages" you use? When and why? Consider both reading and writing, and don't forget about email! If you speak another language, include it (or possibly them if you know more than one).
Encourage students to read their responses aloud.
As they do, keep track on the board or on an overhead transparency of the different "languages" they are describing.
Discuss the interaction of language usage and choice with audience and occasion by focusing on the examples the students have provided.
For homework, ask students to write a journal entry that describes a time when someone made assumptions or even a judgment (negative or positive) about them based on their language usage (written or spoken). For those who say they've never had such an experience, suggest writing about a situation they've observed involving someone else.
Session Two
Open the class by asking volunteers to share their journal entries.
Look for similarities among the experiences students describe, and discuss them as a group. Ask whether they notice stereotypes at work in the situations they describe.
If students have access to the Internet, introduce Amy Tan by sharing audio and video clips of her talking and reading. Biographical information about Amy Tan can be found at Bookreporter.com .
Hand out copies of "Mother Tongue," and read the first two paragraphs aloud.
Discuss why Tan opens with an explanation of what she is not .
Read the next two paragraphs. Ask students to explain what Tan means by "different Englishes."
Shift the discussion by asking why Tan speaks a "different English" with her mother than with her husband. Ask students to consider whether doing so is hypocritical.
Assign the remainder of the essay as reading for homework.
Session Three
What point is Tan making with the example of her mother and the hospital?
What point is she making with the example of the stockbroker?
Tan says that experts believe that a person's "developing language skills are more influenced by peers," yet she thinks that family is more influential, "especially in immigrant families." Do you think family or peers exert more influence on a person's language?
Why does Tan discuss the SAT and her performance on it?
Why does she envision her mother as the reader of her novels?
After about 15 minutes, ask each group to explain their responses to the questions. Encourage them to support their responses with specific reference to Tan's essay.
Ask them to write notes and ideas in their journals using the Literacy Narrative Assignment . Stress that students are only gathering ideas. They are not creating the polished essay at this point.
Session Four
Open by discussing the assignment itself. Explain that a literacy narrative tells a specific story about reading or writing. Tan's article is essentially a literacy narrative because it discusses events about language use from her past (whether good or bad) and reflects on how those events influence her writing today.
If desired, ask students to choose examples from the essay that connect writing from Tan's past to her present.
Pass out copies of the Essay Rubric , and discuss the required components for the finished paper.
Discuss the possibilities that students raised in their journal entries.
To begin developing ideas further, ask students to use the Venn Diagram to map and compare the two "languages" that they will explore in their essays. Ask them to think creatively about the qualities and characteristics of the "languages."
Allow students time to work on their literacy narratives in class.
Assign a draft of the literacy narrative as homework; each student should bring his or her draft to the next class session (on a disk if you are working in a computer lab, or a printed copy otherwise).
Additionally, if you are not working in a computer lab, ask students to bring a pencil, a black pen, and a blue pen to class.
Session Five
Begin with a discussion of the problems students are encountering with the assignment.
Brainstorm ways to address one or two of the challenges.
Remind students of the criteria for the assignment in the Literacy Narrative Essay Rubric . For the peer review, ask students to compare the drafts that they read to the characteristics described in the rubric.
Each student will read three papers, each written by someone else.
On the first paper that you read, make your comments with your black ink pen or in bold.
On the second paper, make your comments with the blue ink pen or in italics.
On the third paper, make your comments with your pencil or with underlined letters.
Finally, you'll return to your own essay and read over the comments.
Arrange the students in small groups of four, having students rotate the drafts among group members as they read and respond. Adjust groupings as needed to accommodate the number of students in your class.
Once students have read and responded to all the drafts, discuss questions, comments, and concerns students have as they prepare to revise.
Encourage students to pay particular attention to comments that all of their peer readers agreed upon when reading their drafts.
For homework, have students create their final, polished draft of the literacy narratives. Collect the papers at the beginning of the next session.
To explore a more controversial response to language usage, students might read "If Black English Isn't a Language, Then Tell Me, What Is" by African American author James Baldwin. Written before the term "ebonics" came into usage, it is a brief but highly political argument about the link between language and identity and the damage school systems can cause by privileging one language (or dialect) over another. It can be found in the New York Times archives (29 July 1979, page E19).
Students also might examine a passage from the fiction of Cormac McCarthy, Sandra Cisneros, or another author who includes Spanish in his or her work—without translating it. What is the effect on a reader who does not know Spanish? What might be the purpose of an author making the decision to write whole sections in Spanish?
To pursue the link between power and language, students might read the poem "Parsley" by Rita Dove. It explores the historical incident in which the Dominical Republic dictator Rafael Trujillo used the pronunciation of the word "parsley" to separate Dominicans who speak Spanish from the persecuted Haitians who speak a French Creole (a topic Edwidge Danticat takes up in her novel The Farming of Bones ).
Student Assessment / Reflections
Observe students for their participation during the exploration and discussion of Tan's essay and their own language use. In class discussions and conferences, watch for evidence that students are able to describe specific details about their language use. Monitor students' progress and process as they work on their lilteracy narratives. For formal assessment, use the Literacy Narrative Rubric . Ask students to complete the Student Self-Assessment to reflect on their exploration of language and their literacy narratives.
Calendar Activities
Professional Library
Student Interactives
Students consider the portrayal of Asians in popular culture by exploring images from classic and contemporary films and comparing them to historical and cultural reference materials.
This interactive tool allows students to create Venn diagrams that contain two or three overlapping circles, enabling them to organize their information logically.
Add new comment
Explore Resources by Grade
Amy Tan's Mother Tongue: Summary
Short summary of mother tongue.
In Amy Tan's ' Mother tongue ', we are taken through matters of linguistics as we join Tan in her description of 'broken English'; this she further compares to the standards English. She is precise in her quest yet finds time to ask and question what is appropriate and considered as proper grammar and English. To her good grammar and perfect English does not come or stands as a measure of intelligence. In her book, she quoted sections where her mother had made a lot of grammatical errors. The errors and misused words made it confusing for other people to follow her train of thought. She urges that her mother has a good command of English that is not evident in the story. Tan has focuses on the realization of all existence concentrate on broken grammar as it relates to her family. Her mother regular dialogue with her stockbroker, family all the expression a reader got was that her mother was uneducated. According to Tan, her mother had a better understanding of English than what came before the reader's minds.
The ''Mother Tongue' reflects on how many people are misinformed thinking that English can be a measure of intelligence; focusing on tans claim , she openly lets the reader gauge her mother lack of good education. A Chinese woman who has a hard time joining one and two of the English language. Much different from how she wanted us to believe, Tans' intentions were much different as her mother was not ignorant according to how Amy viewed her. Her mother limitation was nowhere as her conversations with the stockbroker were flawless.
Extended summary of Amy Tan's Mother Tongue
The essay is primarily about the writer's own rumination and judgment concerning how "damaged English" contrasted to Criterion English. Furthermore it pertained to her sense that language not only "accredits" individuals to take part as participants of a designated neighborhood, it is also a necessary key in allowing individuals to establish and specify the dimensions of their identification. Though a fan of language as well as an erudite enthusiast of language she is, she has actually never ever recognized this concept till she recognized that she has never shown up significant and rhetoric before her mother.
She once again consciously aware of the "kind" of language she made use of on day-to-day and also affection basis when she kept in mind that her husband did not have a tiniest reaction when she said a grammatically wrong phrase. Thinking about it, she understood it was due to the fact that for over twenty years cohabiting, that "wrong" kind of English has been used regularly in their conjugal life. As well as it came to her feeling the existence of a different type of language, the language of affection, the familial English.
To show this kind of family talk, Mrs. Tan priced quote a tale that her mom had actually told her. It was an extremely unimportant tale but the important things that worth checking out was her mother's grammar. The priced estimate parts were full of grammatical mistakes and the message was rather complicated. Yet, her mom had much better command in English than all that was ostensibly showed in her tale. She might review extremely innovative and high degree documents without much problem. Nevertheless, several of Tan's pals confessed that her mom language was not very thorough because the majority of them could just get 50% or much less what Tan's mom was trying to say. However to the author's, her mother tongues was as brilliant, graphical, and also detailed as ever as she confides that it was this language that she found the world.
Regardless of exactly how she appreciated her mother tongue as a tool that had actually allowed her to recognize the globe, she understood that it was a "broken English" though she was rather flustered about calling it "damaged" because she could find no other way to repair it or to cause its precision, and accuracy. She additionally interrupted by various other terms such as "restricted English" since she assumed it additionally implied the edge of the understanding of the audio speaker of other. Furthermore, she feel abash by her mommy English since her mommy's imperfect English makes Tan feel like her reasoning is also faulty. As well as not only Tan, but many others never took her mother seriously since either they did not understand her or did not hear her.
Tan's mom was likewise aware of the restrictions of her English. That's why she made use of to have Tan to respond to call which resulted in bothersome as well as predicaments in which Tan had to yell as well as acting rudely at other individuals. Or when her mom was discouraged with the people at the medical facility for not offering her an apology for losing her CAT and she worsened the trouble with her damaged English until Tan came. Arm with her appropriate English, Tan helped speak her mama out of the scenario and also aid her to achieve what she desired
Tan additionally criticized her mama's limiting English responsible for her limiting opportunities in life. She thought it was the factor for all her not-doing-so-well in Spoken ability and also responsible for her unwell efficiency in achievement tests. She concurred that the ever-changing nature of language exacerbated the situation as she can not see the reason as well as the "science" behind an English inquiry due to a restricting sight influenced by her mother's "busted English." This made great impact not only on Tan but additionally on others that grew up in a Broken-English speaking environment as she tried to explain why there are a lot more Asians-Americans in physical science class rather than literature and social science.
She started creating fiction in her impressive English in 1985. Yet, she altered her mind as well as made a decision to create a book concerning moms utilizing the language that she has been growing up with, her broken native tongue, in which she caught the language she and also her mother made use of to talk with each various other, the English language that is a verbatim translation from Chinese, the significance and the shade of her mommy's internal language. She protected those points, points that will never ever before be mirrored by a language test. Albeit whatever the doubters may state concerning her work, Tan was satisfied to understand that she has actually won the heart of the viewers who she had targeted as her mother has given her a verdict, "So simple to read."
Home — Essay Samples — Literature — Mother Tongue — Literary Analysis Of Mother Tongue By Amy Tan

Literary Analysis of Mother Tongue by Amy Tan
Categories: Amy Tan Language Mother Tongue
About this sample

Words: 561 |
Published: Dec 3, 2020
Words: 561 | Page: 1 | 3 min read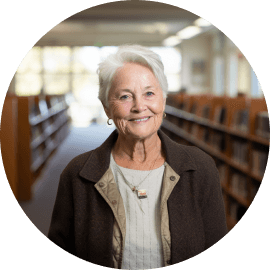 Cite this Essay
Let us write you an essay from scratch
450+ experts on 30 subjects ready to help
Custom essay delivered in as few as 3 hours
Get high-quality help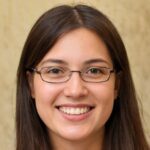 Verified writer
Expert in: Literature Science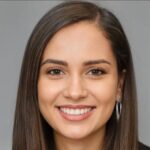 + 120 experts online
By clicking "Check Writers' Offers", you agree to our terms of service and privacy policy . We'll occasionally send you promo and account related email
No need to pay just yet!
Related Essays
3 pages / 1166 words
2 pages / 759 words
2 pages / 871 words
1.5 pages / 674 words
Remember! This is just a sample.
You can get your custom paper by one of our expert writers.
121 writers online
Still can't find what you need?
Browse our vast selection of original essay samples, each expertly formatted and styled
Related Essays on Mother Tongue
In the article "Mother Tongue," the author Amy Tan expresses her opinion on both the english language for asian-american stereotypes and their culture based on their degree and language "classes" during school years. As a writer [...]
Angelova, M., & Tamez-Méndez, M. A. (2019). Negotiating identities and languages: The experiences of immigrant families. Bilingual Research Journal, 42(3), 289-305.Canagarajah, S. (2006). Negotiating communicative norms and [...]
My belief is that Amy's goal in the article was to present to the public that just because an individual does not have or speak "perfect" English, it does not mean that the person is not intellectual. Being that her mother used [...]
Language is not merely a tool for communication; it is a vessel that carries our thoughts, emotions, and cultural identities. In Amy Tan's essay "Mother Tongue," she explores the profound impact of language on our lives and the [...]
Not all people who speak the English language speak it the same way. It is very uncommon to find two people that speak the exact same English because there are so many different forms of the language. This is the argument that [...]
Everyone who speaks the English language, does not speak it the same way. It is rare to find people that speak English the exact same way word for word, because there are so many ways to speak English. Amy Tan uses a name to [...]
Related Topics
By clicking "Send", you agree to our Terms of service and Privacy statement . We will occasionally send you account related emails.
Where do you want us to send this sample?
By clicking "Continue", you agree to our terms of service and privacy policy.
Be careful. This essay is not unique
This essay was donated by a student and is likely to have been used and submitted before
Download this Sample
Free samples may contain mistakes and not unique parts
Sorry, we could not paraphrase this essay. Our professional writers can rewrite it and get you a unique paper.
Please check your inbox.
We can write you a custom essay that will follow your exact instructions and meet the deadlines. Let's fix your grades together!
Get Your Personalized Essay in 3 Hours or Less!
We use cookies to personalyze your web-site experience. By continuing we'll assume you board with our cookie policy .
Instructions Followed To The Letter
Deadlines Met At Every Stage
Unique And Plagiarism Free
StudyDriver in your Smartphone!
Mother Tongue Essays
Mother tongue analysis.
In her article Mother Tongue, Amy Tan explained how her family background, her mother broken structure of English has affected her life in overall which led her into struggling of finding her own identity. Although she had some concerns about her motherr's English and her life throughout the story, but in the end she realized that she should protect her motherr's language and started to love her background even more. Amy Tan effectively shows that English wasnt her strongest course […]
Mother Tongue and Legalization Status in America
Two Ways to Belong in America by Bharati Mukherjee is a narrative of two sisters who are from Calcutta, India in which one sister (Bharati) endures her status of being an American citizen and the other (Mira) faces the hardships of being an immigrant American. In Mother Tongue by Amy Tan who is a second-generation immigrant from China, Tan talks about the variety of Englishes that she was raised upon and draws a connection between langauage and cultures. In both […]
A professional writer will make a clear, mistake-free paper for you!
Mother Tongue for Amy Tan
Mother tongue is about the struggles that the author has with her mothers broken English. At the beginning of mother tongue she explains her love for language. She also explains the different types of English she would speak with everyone else and with her mother. Tan then explains all the difficulties she and her mother faced because of the way her mother spoke. At the beginning of mother tongue amy tan explains her love for language. She tells us that […]
Amy Tan's Mother Tongue
Amy Tanr's Mother Tongue focuses on the prejudices of Amy and her mother. All her life, Amyr's mother has been looked down upon because she did not speak proper English, Amyr's purpose behind writing this short essay was to inform and express her beliefs and new discovery of the language of intimacy and talk about how language influenced her life while growing up. Amy Tan also talks about the challenges that an individual has to go through if he/she gets […]
Evaluation of Mother Tongue Based Multilingual Education
The important of language is for enhancing educational attainment through improve communication ability. There are some students who have so much difficulties with their communication skills, which is not appropriate to use or understand. Specially, if our language is not our first language or native language that weve been use at home. As the name implies MTB-MLE it is learning that is pursued throughout life. According to Delors (1996) four pillars of education for the future lifelong learning crosses sectors, […]
What does Mother Tongue Mean to Amy Tan?
Mother tongue commonly means the language first learned by a person, but for the author, Amy Tan, it has a special meaning. In Amy Tan's essay "Mother Tongue", Tan reveals how she was sculpted into the successful writer she is from the struggles of language speaking her mother had to face. By revisiting past occasions where her mother spoke in "broken English", Tan explains how people developed preconceived notions of her mother's intelligence based solely on how fluently she spoke. […]
English for Non-Native Speakers
English is a difficult language to learn for Non-Native Speakers. There are a plethora of words that mean multiple things with meanings that change every day. Itr's hard to keep up if itr's not one's mother tongue. Mother tongue is a language that a person has grown up speaking within their respective household. For Amy Tan, it was a special kind of English. An English that a Native English speaker would call broken or limited. Amy Tan is an Asian […]
Amy Tan's Perception of Language
A difficult part about becoming accustomed to another way of life when moving to a different country also includes learning the language of the country. Also how well you learn it and how you speak it. In Mother Tongue the author uses the Ethos, Pathos, and Logos persuasion methods to pull the reader into her claims. She also seems to get into a very defensive tone. She also uses this tone to persuade the readers. Through these different strategies she […]
Amy Tan's Story "Mother Tongue" Essay (Critical Writing)
A large number of Americans now speak English as a first language but what becomes rare is the fact that it is very difficult to find two people who speak exactly the same English. It is this argument that is made by Amy Tan in her story Mother Tongue.
Amy is a first-generation Asian American who migrated to Oakland from China. She became a famous writer in Oakland and in this story, she narrates her experiences about the English she uses and about how the people around her influenced the way she conversed. At home, she spoke with her mother in broken and uneven English so that she understood in view of her faint knowledge of the language. In speaking with people while she worked or with whom she dealt professionally, she used clear and grammatically correct English.
Amy's mother dreamt of coming to America with her daughter in order to get away from poverty and to provide a better quality of life for her. Amy Tan became a writer and in Mother Tongue, she describes her relationship with her ancestry and traditions. For her English as a language becomes a creative tool and she shares how she was affected by the imperfect English of her mother. The story becomes very consequential and universal since it is not merely about the language itself; it also delves into the relationships with parents and about social and ethnic influences. One is bound to ponder about the consequences of leaving his or her country and then living in a new country. The questions and issues that arise pertaining to maintaining one's identity and ancestral roots.
In writing about the limited knowledge that her mother has of English, Amy Tan is able to show how this lack of knowledge is perceived by others around her and how it impacted her while she was growing. Her audience is primarily her mother who has been reading her writings. But she also addresses a broader audience in terms of the entire generation of Americans who have immigrant parents. This is so because she wants to highlight the several problems faced by such children daily.
She has attempted to make people aware of the struggles faced by emigrants. In being inadequately equipped in regard to the command of the English language, they are not always viewed seriously. They are either ignored or people intentionally pretend as if they have not understood them. Amy Tan considers that it is alright to speak different kinds of English with different people which depends on the kind of person one is speaking to; whether it is a teacher, instructor, friend or a family member.
The story relates to coping with change and involving oneself in the balancing act. Amy Tan emphasizes the role of the generation gap and how difficult it becomes at times in avoiding having a complex in regard to the parents' inability to keep up with the status that one expects from them in maintaining his or her professional image. Surely, all such meanings could apply to any of us without necessarily experiencing them upon leaving one's home country.
Amy Tan has used rhetorical appeals, logos, ethos, and pathos in the story in attempts to appeal to the readers and to explain her messages by using emotion and logic. She explains that in growing professionally a person's way of life is bound to change and there is a tendency to see the parent's house as not meeting his or her expectations. Although the same language is spoken by all at home, there appears to be something lacking in terms of keeping up with the status that one reaches after having become professionally successful.
The story is ultimately about losing a lot and returning home, in some ways after a long gap, and then feeling proud again about what a person is and what his heritage is. While she was a child Amy Tan would feel embarrassed about her mother being unable to express herself clearly. She felt bad when children would say that her mother's English is broken, "as if it were damaged and needed to be fixed" (Amy Tan, 2009).
She would believe people at that time when they said that "her English reflected the quality of what she had to say" (Amy Tan, 2009). She came to believe about her mother that she was wrong because she would express very imperfectly all that she wanted to say, which made her believe that something was lacking in her. Her mother taught her with different perspectives as compared to the way other children were taught, which was the reason why she did not fare well in achievement tests. Amy Tan grew up with the belief system that Asian students could not make a profession out of the English language and that they were best suited in professions such as accounting and engineering.
Only after she grows up does she realize the richness that lay in the different thought processes that she was exposed to. Since she "happens to be rebellious in nature and enjoy the challenge of disproving assumptions" (Amy Tan, 2009), she started to concentrate on making a career in English and began to write in the language. It was at this time that she realized the importance of the heritage she inherited from her mother, which made it possible for her to use different aspects of the language. After mastering the language, she reminisces about her mother, "I wanted to capture what language ability tests can never reveal: her intent, her passion, her imagery, the rhythms of her speech, and the nature of her thoughts" (Amy Tan, 2009).
She realized the richness she got from her mother and had no qualms about making her the first reader and critic of her writing work. Indeed, it was a remarkable achievement for her which is evident from what she wrote: "I knew I had succeeded where it counted when my mother finished reading my book and gave me her verdict: so easy to read" (Amy Tan, 2009). From Amy Tan's story, one does realize that each one of us has had similar experiences some time in life. We all have the hidden talent and in revealing the same we need to be away from the family, or more specifically to be separated from our heritage to realize and understand our true potential and capabilities.
Works Cited
Amy Tan, Mother Tongue. Web.
David Guy, Wheel of Fortune, 2003, The Washington Post.
Chicago (A-D)
Chicago (N-B)
IvyPanda. (2021, November 16). Amy Tan's Story "Mother Tongue". https://ivypanda.com/essays/amy-tans-story-mother-tongue/
"Amy Tan's Story "Mother Tongue"." IvyPanda , 16 Nov. 2021, ivypanda.com/essays/amy-tans-story-mother-tongue/.
IvyPanda . (2021) 'Amy Tan's Story "Mother Tongue"'. 16 November.
IvyPanda . 2021. "Amy Tan's Story "Mother Tongue"." November 16, 2021. https://ivypanda.com/essays/amy-tans-story-mother-tongue/.
1. IvyPanda . "Amy Tan's Story "Mother Tongue"." November 16, 2021. https://ivypanda.com/essays/amy-tans-story-mother-tongue/.
Bibliography
IvyPanda . "Amy Tan's Story "Mother Tongue"." November 16, 2021. https://ivypanda.com/essays/amy-tans-story-mother-tongue/.
Mother Tongue by Amy Tan: What Does Your Language Say about Your Identity?
"Mother Tongue" Article by Amy Tan
Linguistic Dominance in the "Mother Tongue" by Amy Tan
Mother Tongue by Amy Tan: English v. The "Broken Language"
Denotation and Connotation on the Basis of Amy Tan's Mother Tongue
The Story "Two Kinds" by Amy Tan
The Gaps Showed in the Amy Tan's "The Joy Luck Club"
Amy Tan's The Joy Luck Club Review
Sister City Program: Dalian and Oakland Cities
Linguistic Identity. "Mother Tongue" by Amy Tan
American Literature: Death Comes for the Archbishop
"The Tipping Point" by Malcolm Gladwell
Upton Sinclair's novel The Jungle
The Boogeyman: a part of a chapter
Charlotte Gilman's Short Story "The Yellow Wallpaper"
EssayBasics.com
Pay For Essay
Write My Essay
Homework Writing Help
Essay Editing Service
Thesis Writing Help
Write My College Essay
Do My Essay
Term Paper Writing Service
Coursework Writing Service
Write My Research Paper
Assignment Writing Help
Essay Writing Help
Call Now! (USA) Login Order now
EssayBasics.com Call Now! (USA) Order now
Writing Guides
Importance Of Mother Tongue (Essay Sample)
Mother tongue is the initial language one learns as a baby; the language one grows up knowing, which is also known as the native language. A child first comprehends what is around them through the language they hear their mother communicating in from before they are born and throughout their lives. Mother tongue is valuable due to several reasons.
Mother tongue is crucial in framing the thinking and emotions of people. A language plays an essential part in the life of a human being. The language facilitates a comprehension of the surrounding, learning of concepts and attaining of various skills. A child who ably learns their mother tongue from the initial parts of their lives, amass extensive language skills that help them to express themselves and developing their thinking capacity. Additionally, this language cultivates confidence and a sense of self-worth to a child in learning other things.
Learning in school accentuates with the use of mother tongue. Mother tongue is a powerful tool in advancing the learning in people. In childhood, when children spend their time with parents, they develop communication skills, skills that become paramount in school settings, for them to participate in class. Also, when parents tell stories and discuss matters with their children, it develops their terminology and concepts. Thus, when learning is conducted, the children effortlessly follow and understand, resulting in educational success.
Mother tongue develops a strong foundation for learning additional languages. Children are capable of learning multiple languages while young. Therefore, having a strong foundation in their mother's language equips them the skills to learn other languages. Children achieve this by transferring the different structure of a language to other languages. Grammar that develops when a child learns their native language is easily transferable, whereby; a child can easily guess the meaning or read between the meanings of words in different languages.
Mother language develops a personal and cultural identity. Personal identity emerges out of a person's understanding of themselves, their surroundings and their history. An individual hears their native language first when in the womb, and it subconsciously begins shaping their thoughts and emotions. Nelson Mandela said, "Talk to a person in their language, and it goes to their heart." Thus, it becomes the source of instance connection with family, society, culture, and identity. Its strong foundation creates a strong accepting of oneself through an understanding of social origin and character in the most basic and natural manner. Moreover, by upholding of the different languages spoken in society, cultural identity arises that flows undoubtedly in other aspects of an individual's life.
The mother tongue creates job opportunities. Increased immigration and population growth of international students who speak other languages other than English characterize the society. Thus, to facilitate effective communication and understanding of each other, different sectors of the economy, such as schools, health and in businesses, necessitates the need for an understanding of different languages. Consequently, the necessity for persons competent in different languages arises in the job market. Understanding and fluency in various native dialects hence give individuals an upper hand in becoming language specialist, thus, gainfully employed.
Mother tongue elicits the development of strong family bonds. In various households, particularly those of immigrants, some family members such as grandparents and parents do not understand English commonly utilized in different countries. Thus, when a child grows up with particular emphasis on speaking in a language other than their mother tongue, results in a linguistic gap with some family members, consequencing in an emotional disconnect with other family members.
The knowledge of the native language is a crucial aspect of a person's life. It not only stimulates their confidence but also creates awareness of their individual and cultural identity, facilitates learning and adoption of other languages, creates job opportunities and keeps families tightly knit.
I thought I was having an anxiety attack. It was a 'widowmaker.'
The classic symptoms of a heart attack are chest pain and pressure, but they're not the only red flags.
My best friend is a retired emergency room doctor, and he has seen it all. Yet when I met him for a weekend walk recently and told him I wasn't feeling well, he and I both attributed my symptoms to anxiety.
In reality, I was having a heart attack.
The classic symptoms of a heart attack are "chest pain and pressure that radiates to the left arm and jaw," Grant Reed, an interventional cardiologist at the Cleveland Clinic, later told me. But they're not the only symptoms.
"People can experience a range of symptoms that also include shortness of breath, sweating, nausea and other symptoms. Females and diabetics can have many of the symptoms other than discomfort," Reed said.
That was the case for me. On that recent fateful weekend, I told my friend I was anxious, attributing it to stress about my elderly mother's health. My breathing also felt shallow, and my left arm was numb. But I didn't have chest pain or pressure , nor was pain shooting down my arm.
As we began our walk through a park, my friend checked my pulse repeatedly. It was steady, and he recommended measured breaths to help me relax. I did as he instructed, but as we continued our walk, I couldn't get a deep breath. And after walking half a mile, I had to stop.
"We need to go to the hospital and have this checked out," my friend said. We turned around to walk back to where we parked, and I called my wife. After a few minutes, I had to stop again. Then, my friend noticed I was sweating profusely. That tripped his alarm.
I'm 66 years old, and 12 years ago, I had my first wake-up call when my doctor spotted an anomaly on a treadmill test during my routine physical. Subsequently, a cardiologist placed two stents , or mesh coils, inside my arteries to keep them open and improve blood flow.
Walking has always been a respite for me, and for 15 years I've met my doctor buddy once a week for a stroll. But on the day of my heart attack, I knew something wasn't right.
As my symptoms worsened, my friend offered to summon an ambulance or to drive me to the hospital, but I was afraid to be alone while he went to get his car. I texted my wife, and she arrived within minutes and rushed me to the emergency room, only four miles away. My friend called ahead to alert them that I was coming, and yet, when I walked unsteadily into the hospital, the staff sat me down in a wheelchair in a line behind four other people.
"I'm having an emergency," I said to a passing attendant.
"Everyone here is having an emergency," he said and kept walking.
"You've got to get me help," I told my wife, as my voice and breathing grew weaker. She flew into action.
The next thing I knew, the emergency room staff was slapping a defibrillator pad on my back. Someone gave me an aspirin with a sip of water. Someone else put a nitroglycerin tablet under my tongue. They pulled off my shirt and started to unfasten my shorts. I grabbed at my underwear, clinging to a shred of modesty, but was rebuffed. "Everything's coming off, sir."
Moments later, an electrocardiogram revealed I was having a heart attack, and a nurse and an orderly propelled me on a stretcher down a series of hallways — ceiling lights flashing by at breakneck speed — to the cardiac catheterization lab, where imaging of my arteries revealed the total blockage of one of my previous stents. A cardiologist cleared the obstruction and inserted a new stent inside the old one.
All of this happened on a Saturday. While still recovering in the cath lab, 15 minutes after my procedure, I asked the cardiologist, who had just saved my life, if I could go back to teaching my college journalism classes on Monday. He was incredulous.
"Don't you understand you've had a heart attack?"
I didn't. Nor did my wife until that moment. In fact, it turned out I'd had a so-called widowmaker heart attack , in which the largest artery in the heart — the left anterior descending artery — is blocked. That artery provides 50 percent of the heart muscle's blood supply, and "a widowmaker is immediately life-threatening," the Cleveland Clinic says. Mine was 100 percent obstructed.
Cardiac arrest — when the heart stops — kills 300,000 to 450,000 people in the United States annually, according to the National Heart, Lung and Blood Institute . Reed told me later that the obstruction in my artery could have been fatal had my heart stopped, but that I was lucky.
"You also paid attention to your symptoms and were with someone who helped you get prompt medical attention," he said. "Some people either do not pay attention or don't know enough to recognize the symptoms could be a heart attack and come in hours into their heart attack."
In that case, Reed said, a lot of damage may already be done: "Heart muscle function may not be restored even when you open up the artery. It's important to seek medical attention early to keep the heart from being permanently injured. We say, 'Time is muscle,'" he added.
Reed and my friend both noted that panic attacks often mimic heart attacks. Shortness of breath is common to both. Typically, though, panic attacks resolve in about 10 minutes, Reed said. "Definitely seek medical attention if your symptoms do not resolve quickly. … The consequences of missing a heart attack can be very severe."
"I think the only lesson to be learned is, if there is any doubt, have it checked out," said my friend.
I am lucky to be alive — lucky, too, to have a devoted wife who rushed me to the hospital and, through her tears, reassured our three children that I was okay. I am grateful to have a caring friend who sat with my wife in the hospital from the moment I was admitted.
After a few days, I left the hospital with a damaged but grateful heart. But before my wife drove me home, I asked her to drive me back to the park. I needed to see the spot where my life almost ended. I needed to feel that eventually I could resume the healthy habits of my old life.
I know I need to make changes, particularly to reduce my stress. I have started cardiac rehab, but I am also tending to my emotional well-being, the bouts of sadness, even despair, that are common after a heart attack . I am looking at my life through a new lens, working hard to visualize a future that feels hopeful and worthy of the second chance I have been granted. I have a long road ahead of me, but I won't have to walk it alone.
Do you have a story about a personal health challenge, unusual diagnosis or another personal health journey? To submit an essay, reach us at [email protected] .
Read more from Well+Being
Well+Being shares news and advice for living well every day. Sign up for our newsletter to get tips directly in your inbox.
These eight healthy lifestyle habits could add years to your life.
' Asian glow ' from alcohol isn't just a discomfort. It's a severe warning.
Some common nail changes can offer insights about your health.
Overthinking at night? Six strategies for better sleep .
Avoid these 6 common food mistakes to raise a healthy eater.