Skip to content. | Skip to navigation
Essays on the Post-COVID-19 World
How will/should the world change? The corona crisis as an interdisciplinary challenge
by  Véronique Zanetti (ZiF Bielefeld, Germany),  G. Ary Plons ki (UBIAS, IEA São Paulo, Brazil) and  Britta Padberg (ZiF Bielefeld, Germany) | Originally posted on the blog  Interdisciplinarity
Heavily shaken by the corona pandemics many of us are currently thinking about how we could contribute to overcome this unprecedented situation. The COVID-19 crisis not only challenges disease control and crisis management, but may also have long-term and far-reaching impacts on states, societies and international cooperation. There are increasing indications that the world will look different after the crisis and that globalization will be questioned in many areas. According to these observations, the COVID-19 crisis would mark a turning point. In times of deep uncertainty, science is asked to look to the future and to flank a rational discourse about how to react to the current global crisis, and therefore now better cope with other tantamount global challenges such as the climate change.
Since this challenge is genuinely interdisciplinary, Institutes for Advanced Studies are rich pools to fish for visionary ideas and scientific observations. We are very happy that a number of distinguished and young scholars from different fields and countries agreed to write short essays on how the world will change and how it should change. The pieces will be posted bit by bit, two texts per week. Since science and art make a good couple in developing a good sensorium for tectonic shifts we also asked the comic artist Oliver Grajewski to complement and contrast the academic way of thinking. He will deliver one short comic series each week.
We hope that the blog will contribute to sketching out ideas of a world that is more sustainable, fairer and fit for the future and are very much looking forward to lively discussions.
Selected contributions
About the Network
Steering Committee
Network members
Becoming a member
Upcoming UBIAS Conferences
Past UBIAS Conferences
Topic of the Year
Intercontinental Academia
Events at network institutes
Fellowship announcements
Fellowship advertisements
Useful links
First time back in a while? Get started by updating your profile . This helps us decide which resources to design next.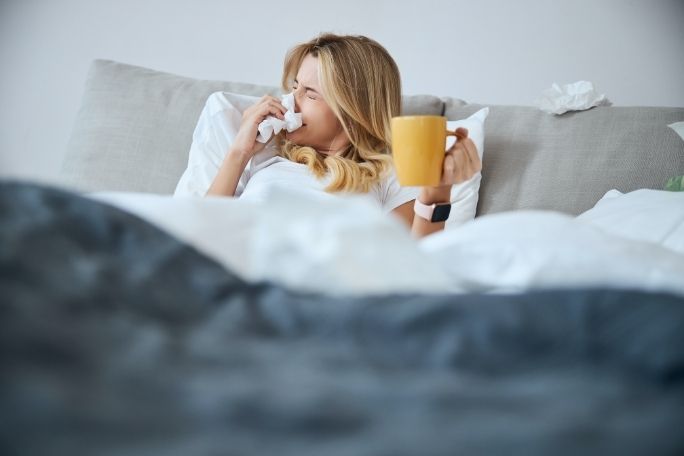 COVID-19 Expository Essay
Persuasive writing
Text Analysis
Industry, Innovation and Infrastructure
Systems Thinking
Lesson summary
Students will gain a greater understanding of COVID-19 including its symptoms, how it is contracted, at risk groups, incubation period and how it is different to influenza by reading through an article. Next, they will complete a set of activities that will revise over parts of speech, connectives and conjunctions and sentence types that they will use to improve their writing by making it more interesting. Using the information from the articles and the learning from the activities, students will complete a planning template and will then write an informative/expository essay.
This lesson is designed to be completed independently by students.
Learning intentions:
Students will....
re-cap your knowledge of parts of speech, connectives and sentence types
understand the correct essay structure for an expository essay.
write an expository essay about COVID-19.
Success criteria:
Students can....
identify parts of speech, connectives and sentence types in a piece of writing 
apply parts of speech, connectives and sentence types to improve your writing
use a planning template to organise your information
Lesson guides and printables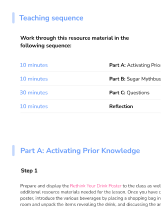 Lesson details
Curriculum mapping.
Australian Curriculum content descriptions:
Year 7 English :
Recognise and understand that subordinate clauses embedded within noun groups/phrases are a common feature of written sentence structures and increase the density of information (ACELA1534)
Plan, draft and publish imaginative, informative and persuasive texts, selecting aspects of subject matter and particular language, visual, and audio features to convey information and ideas (ACELY1725)
Edit for meaning by removing repetition, refining ideas, reordering sentences and adding or substituting words for impact (ACELY1726)
Use a range of software, including word processing programs, to confidently create, edit and publish written and multimodal texts (ACELY1728)
Year 8 English :
Analyse and examine how effective authors control and use a variety of clause structures, including clauses embedded within the structure of a noun group/phrase or clause (ACELA1545)
Create imaginative, informative and persuasive texts that raise issues, report events and advance opinions, using deliberate language and textual choices, and including digital elements as appropriate (ACELY1736)
Experiment with text structures and language features to refine and clarify ideas to improve the effectiveness of students' own texts (ACELY1810)
Use a range of software, including word processing programs, to create, edit and publish texts imaginatively (ACELY1738)
General capabilities: Literacy , Ethical Understanding , Critical and Creative Thinking .
Resources required
Computer for research
A workbook or paper to write on
Article – Coronavirus: how long does it take to get sick?
Additional info
This lesson has been developed in partnership with The Conversation. The Conversation's mission is to be known as a prominent and trusted publisher of new thinking and evidence-based research, editorially independent and free of commercial or political bias. The Conversation hopes teachers will use their content as a source of truthful information, and that teachers can show their students the importance of trusted, evidence-based information in understanding the world around them and making informed decisions about their actions. Please follow the republishing guidelines when using The Conversation's articles.
Share this lesson
Related content, we use cookies.
Cookies help us deliver the best experience on our website. By using our website, you agree to the use of cookies.
Find out how we use cookies.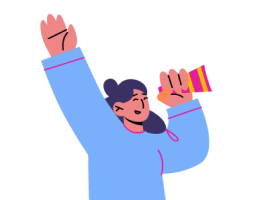 Welcome back!
Don't have an account yet?
Log in with:
Already have an account?
Sign up with:
By signing up to Cool.org you consent and agree to Cool's privacy policy to store, manage and process your personal information. To read more, please see our privacy policy here (Opens in new tab) .
Forgot password
Enter your email and we'll send you a link to reset your password
To access this resource you need Cool+
Unlimited access to 100s of professional learning courses
1000s of curriculum-aligned presentations
Exclusive access to premium lessons and factsheets
Guaranteed new resources released monthly
A Cool+ membership may be tax deductible