Persuasive Speeches — Types, Topics, and Examples
What is a persuasive speech?
In a persuasive speech, the speaker aims to convince the audience to accept a particular perspective on a person, place, object, idea, etc. The speaker strives to cause the audience to accept the point of view presented in the speech.
The success of a persuasive speech often relies on the speaker's use of ethos, pathos, and logos.
Ethos is the speaker's credibility. Audiences are more likely to accept an argument if they find the speaker trustworthy. To establish credibility during a persuasive speech, speakers can do the following:
Use familiar language.
Select examples that connect to the specific audience.
Utilize credible and well-known sources.
Logically structure the speech in an audience-friendly way.
Use appropriate eye contact, volume, pacing, and inflection.
Pathos appeals to the audience's emotions. Speakers who create an emotional bond with their audience are typically more convincing. Tapping into the audience's emotions can be accomplished through the following:
Select evidence that can elicit an emotional response.
Use emotionally-charged words. (The city has a problem … vs. The city has a disease …)
Incorporate analogies and metaphors that connect to a specific emotion to draw a parallel between the reference and topic.
Utilize vivid imagery and sensory words, allowing the audience to visualize the information.
Employ an appropriate tone, inflection, and pace to reflect the emotion.
Logos appeals to the audience's logic by offering supporting evidence. Speakers can improve their logical appeal in the following ways:
Use comprehensive evidence the audience can understand.
Confirm the evidence logically supports the argument's claims and stems from credible sources.
Ensure that evidence is specific and avoid any vague or questionable information.
Types of persuasive speeches
The three main types of persuasive speeches are factual, value, and policy.
A factual persuasive speech focuses solely on factual information to prove the existence or absence of something through substantial proof. This is the only type of persuasive speech that exclusively uses objective information rather than subjective. As such, the argument does not rely on the speaker's interpretation of the information. Essentially, a factual persuasive speech includes historical controversy, a question of current existence, or a prediction:
Historical controversy concerns whether an event happened or whether an object actually existed.
Questions of current existence involve the knowledge that something is currently happening.
Predictions incorporate the analysis of patterns to convince the audience that an event will happen again.
A value persuasive speech concerns the morality of a certain topic. Speakers incorporate facts within these speeches; however, the speaker's interpretation of those facts creates the argument. These speeches are highly subjective, so the argument cannot be proven to be absolutely true or false.
A policy persuasive speech centers around the speaker's support or rejection of a public policy, rule, or law. Much like a value speech, speakers provide evidence supporting their viewpoint; however, they provide subjective conclusions based on the facts they provide.
How to write a persuasive speech
Incorporate the following steps when writing a persuasive speech:
Step 1 – Identify the type of persuasive speech (factual, value, or policy) that will help accomplish the goal of the presentation.
Step 2 – Select a good persuasive speech topic to accomplish the goal and choose a position .
Step 3 – Locate credible and reliable sources and identify evidence in support of the topic/position. Revisit Step 2 if there is a lack of relevant resources.
Step 4 – Identify the audience and understand their baseline attitude about the topic.
Step 5 – When constructing an introduction , keep the following questions in mind:
What's the topic of the speech?
What's the occasion?
Who's the audience?
What's the purpose of the speech?
Step 6 – Utilize the evidence within the previously identified sources to construct the body of the speech. Keeping the audience in mind, determine which pieces of evidence can best help develop the argument. Discuss each point in detail, allowing the audience to understand how the facts support the perspective.
Step 7 – Addressing counterarguments can help speakers build their credibility, as it highlights their breadth of knowledge.
Step 8 – Conclude the speech with an overview of the central purpose and how the main ideas identified in the body support the overall argument.
Persuasive speech outline
One of the best ways to prepare a great persuasive speech is by using an outline. When structuring an outline, include an introduction, body, and conclusion:
Introduction
Attention Grabbers
Ask a question that allows the audience to respond in a non-verbal way; ask a rhetorical question that makes the audience think of the topic without requiring a response.
Incorporate a well-known quote that introduces the topic. Using the words of a celebrated individual gives credibility and authority to the information in the speech.
Offer a startling statement or information about the topic, typically done using data or statistics.
Provide a brief anecdote or story that relates to the topic.
Starting a speech with a humorous statement often makes the audience more comfortable with the speaker.
Provide information on how the selected topic may impact the audience .
Include any background information pertinent to the topic that the audience needs to know to understand the speech in its entirety.
Give the thesis statement in connection to the main topic and identify the main ideas that will help accomplish the central purpose.
Identify evidence
Summarize its meaning
Explain how it helps prove the support/main claim
Evidence 3 (Continue as needed)
Support 3 (Continue as needed)
Restate thesis
Review main supports
Concluding statement
Give the audience a call to action to do something specific.
Identify the overall importan ce of the topic and position.
Persuasive speech topics
The following table identifies some common or interesting persuasive speech topics for high school and college students:
Persuasive speech examples
The following list identifies some of history's most famous persuasive speeches:
John F. Kennedy's Inaugural Address: "Ask Not What Your Country Can Do for You"
Lyndon B. Johnson: "We Shall Overcome"
Marc Antony: "Friends, Romans, Countrymen…" in William Shakespeare's Julius Caesar
Ronald Reagan: "Tear Down this Wall"
Sojourner Truth: "Ain't I a Woman?"
Persuasive Speech
Persuasive Speech Examples
13 Best Persuasive Speech Examples for Students
Published on: Dec 12, 2018
Last updated on: Oct 17, 2023
People also read
Persuasive Speech - Writing Tips and Topics
Good Persuasive Speech Topics & Ideas for Debaters
Top Motivational Speech Topics and Ideas
Persuasive Speech Outline - Samples, Format, and Writing Tips
3 Basic Types of Persuasive Speeches
Share this article
Persuasive speech is a type of speech in which the speaker tries to persuade the audience with his point of view. To persuade your audience to agree with what you are saying, you need to structure your speech properly. For that, you need to choose a topic, craft an outline, and write a good speech.
Persuasive speech writing might seem difficult for you, but if you have a writing guide and examples with you, you can easily write a good speech.
In this blog, you can find some amazing examples that guide you on how to write a great persuasive speech. You can also easily download these examples for future reference and keep it with you whenever you are writing your persuasive speech.
On This Page On This Page
Good Persuasive Speech Examples
Picking a topic for a persuasive speech and then creating a great speech is crucial. But if you have some good persuasive speech examples, you can easily get through the persuasive speech writing process.
Below you can find several examples that will help you in the persuasive speech writing process. Get help from these examples and save yourself time.
Famous Persuasive Speech Examples (PDF)
Policy Persuasive Speech Examples (PDF)
How to Start a Persuasive Speech Examples
After hours of writing and practicing, here comes a time for delivering the speech. As soon as you start your speech, you notice that people are talking to each other, checking their phones, changing seats, and doing everything but paying attention to you.
Why is that?
That might be because of your boring and mundane start to the speech. The beginning of your speech decides how long the audience will tune into your speech. If you don't get them interested in your speech right from the start, there are few chances that they will pay attention to your message.
Here are five effective ways to kick start your speech:
Opening with a famous and relevant quote helps you make a good impression on the audience's mind. It helps you set the tone for the rest of your speech.
For example: "Give Me Liberty or Give Me Death" – Patrick Henry
Asking a rhetorical question at the beginning of your speech arouses the audience's curiosity. Whenever someone is posed with a question, whether asked for an answer or not, that person intuitively answers.
For example: "Do you want to be a failure for the rest of your life?"
You can start with a shocking statement by keeping the audience guessing what you are about to say next. A shocking or interesting statement gets people immediately involved and listening to your every word.
For example: "A scream comes across the sky." – Thomas Pynchon, Gravity's Rainbow.
This method is quite more effective than other methods. Asking a 'what if' question makes the audience follow your thought process. They immediately start thinking about what could be the answer to your 'what if' scenario.
For example: "What if we don't wake up tomorrow? How different are we today?"
A personalized and surprising statistic that resonates with your audience helps you get your message across right away. Real shocking statistics have the potential to trigger the audience's emotional appeal.
For example: "The sky above the port was the color of television, tuned to a dead channel." – William Gibson, Neuromancer.
By following any of these tricks, you can easily grab the audience's attention every time.
How to Write a Persuasive Speech - Examples
Persuasive speech writing is an interesting task if you know how to do it. This sample guide will help you write an amazing speech that persuades the audience with your ideas.
How to Write a Persuasive Speech - Examples (PDF)
Persuasive Speech Outline Examples
The standard persuasive speech outline is just like the basic persuasive essay outline. It consists of an introduction, body, and conclusion. A persuasive speech outline will help you in writing a great persuasive speech.
Here is a persuasive speech outline example to help you craft a perfect outline.
Persuasive Speech Examples Outline (PDF)
Persuasive Speech Examples for College Students
If you are a college student looking for some help with your persuasive essay then here is an example to help you with it.
Persuasive Speech Examples College (PDF)
Persuasive Speech Examples About Social Media (PDF)
Persuasive Speech Examples for Middle School Students
Speech writing and speech competition are very common in public schools. It helps teachers to check the student's creative writing and public speaking skills. Check out the persuasive speech examples given below.
Persuasive Speech Examples for Middle School
Persuasive Speech Examples for Middle School (PDF)
Persuasive Speech Examples for Students
Persuasive Speech Examples for Students (PDF)
Short Persuasive Speech Examples for Students
5-minute or 3-minute persuasive speech examples are very helpful for learning short speeches. The following short persuasive speech example will let you know how you can completely cover your information in a few minutes.
3 Minute Persuasive Speech Examples (PDF)
2 Minute Persuasive Speech Examples (PDF)
Short Persuasive Speech Examples About Life (PDF)
Funny Persuasive Speech Examples
Persuasive speeches are thought to be serious and boring, but they can be funny as well. Here is an example of a funny persuasive speech for your convenience.
Funny Persuasive Speech Examples (PDF)
Motivational Persuasive Speech Examples
A motivational speech is a type of persuasive speech where the speaker intended to motivate the audience.
Below is a motivational persuasive speech example that helps you understand how you can motivate your audience through a persuasive speech.
Motivational Persuasive Speech Examples (PDF)
Persuasive Speech Topics
Choosing a strong persuasive speech idea is as important as writing a good speech. Here are some amazing persuasive speech topics for your convenience.
Bunnies make the best pets.
Traffic police should not chase a car.
Do college athletes be paid enough?
Medical drugs should not be tested on animals.
Women should be paid equal to men.
A persuasive essay is difficult to write.
Girls cheat more than boys.
Why do youngsters need to avoid fast food?
Tourism should be free.
Parents should be allowed to choose the sex of their unborn child.
These topics make a great persuasive speech, choose one idea, and write a great speech.
If persuasive speech writing seems daunting to you, buy speech from expert writers.
Professional writers at MyPerfectWords.com write amazing speeches within your given deadline.
Our fast essay writing service knows how to craft a perfect speech in a short period of time. Save your time and place your order now.
Cathy A. (Literature, Marketing)
Cathy has been been working as an author on our platform for over five years now. She has a Masters degree in mass communication and is well-versed in the art of writing. Cathy is a professional who takes her work seriously and is widely appreciated by clients for her excellent writing skills.
Paper Due? Why Suffer? That's our Job!
Keep reading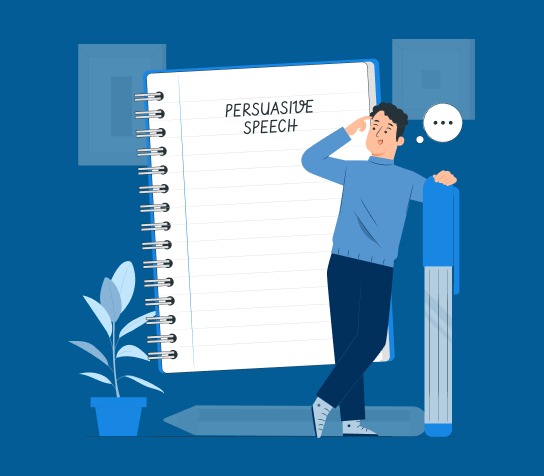 We value your privacy
We use cookies to improve your experience and give you personalized content. Do you agree to our cookie policy?
Website Data Collection
We use data collected by cookies and JavaScript libraries.
Are you sure you want to cancel?
Your preferences have not been saved.
Improve with practice.
Enhance your soft skills with a range of award-winning courses.
Sign up to our newsletter
Persuasive Speech Outline, with Examples
Updated march 17, 2021 - gini beqiri.
A persuasive speech is a speech that is given with the intention of convincing the audience to believe or do something. This could be virtually anything - voting, organ donation, recycling, and so on.
A successful persuasive speech effectively convinces the audience to your point of view, providing you come across as trustworthy and knowledgeable about the topic you're discussing.
So, how do you start convincing a group of strangers to share your opinion? And how do you connect with them enough to earn their trust?
Topics for your persuasive speech
We've made a list of persuasive speech topics you could use next time you're asked to give one. The topics are thought-provoking and things which many people have an opinion on.
When using any of our persuasive speech ideas, make sure you have a solid knowledge about the topic you're speaking about - and make sure you discuss counter arguments too.
Here are a few ideas to get you started:
All school children should wear a uniform
Facebook is making people more socially anxious
It should be illegal to drive over the age of 80
Lying isn't always wrong
The case for organ donation
Read our full list of 75 persuasive speech topics and ideas .
Preparation: Consider your audience
As with any speech, preparation is crucial. Before you put pen to paper, think about what you want to achieve with your speech. This will help organise your thoughts as you realistically can only cover 2-4 main points before your audience get bored .
It's also useful to think about who your audience are at this point. If they are unlikely to know much about your topic then you'll need to factor in context of your topic when planning the structure and length of your speech. You should also consider their:
Cultural or religious backgrounds
Shared concerns, attitudes and problems
Shared interests, beliefs and hopes
Baseline attitude - are they hostile, neutral, or open to change?
The factors above will all determine the approach you take to writing your speech. For example, if your topic is about childhood obesity, you could begin with a story about your own children or a shared concern every parent has. This would suit an audience who are more likely to be parents than young professionals who have only just left college.
Build Career Skills Online
Fast-track your career with award-winning courses and realistic practice.
Remember the 3 main approaches to persuade others
There are three main approaches used to persuade others:
The ethos approach appeals to the audience's ethics and morals, such as what is the 'right thing' to do for humanity, saving the environment, etc.
Pathos persuasion is when you appeal to the audience's emotions, such as when you tell a story that makes them the main character in a difficult situation.
The logos approach to giving a persuasive speech is when you appeal to the audience's logic - ie. your speech is essentially more driven by facts and logic. The benefit of this technique is that your point of view becomes virtually indisputable because you make the audience feel that only your view is the logical one.
Ethos, Pathos, Logos: 3 Pillars of Public Speaking and Persuasion
Ideas for your persuasive speech outline
1. structure of your persuasive speech.
The opening and closing of speech are the most important. Consider these carefully when thinking about your persuasive speech outline. A strong opening ensures you have the audience's attention from the start and gives them a positive first impression of you.
You'll want to start with a strong opening such as an attention grabbing statement, statistic of fact. These are usually dramatic or shocking, such as:
Sadly, in the next 18 minutes when I do our chat, four Americans that are alive will be dead from the food that they eat - Jamie Oliver
Another good way of starting a persuasive speech is to include your audience in the picture you're trying to paint. By making them part of the story, you're embedding an emotional connection between them and your speech.
You could do this in a more toned-down way by talking about something you know that your audience has in common with you. It's also helpful at this point to include your credentials in a persuasive speech to gain your audience's trust.
Obama would spend hours with his team working on the opening and closing statements of his speech.
2. Stating your argument
You should pick between 2 and 4 themes to discuss during your speech so that you have enough time to explain your viewpoint and convince your audience to the same way of thinking.
It's important that each of your points transitions seamlessly into the next one so that your speech has a logical flow. Work on your connecting sentences between each of your themes so that your speech is easy to listen to.
Your argument should be backed up by objective research and not purely your subjective opinion. Use examples, analogies, and stories so that the audience can relate more easily to your topic, and therefore are more likely to be persuaded to your point of view.
3. Addressing counter-arguments
Any balanced theory or thought addresses and disputes counter-arguments made against it. By addressing these, you'll strengthen your persuasive speech by refuting your audience's objections and you'll show that you are knowledgeable to other thoughts on the topic.
When describing an opposing point of view, don't explain it in a bias way - explain it in the same way someone who holds that view would describe it. That way, you won't irritate members of your audience who disagree with you and you'll show that you've reached your point of view through reasoned judgement. Simply identify any counter-argument and pose explanations against them.
Complete Guide to Debating
4. Closing your speech
Your closing line of your speech is your last chance to convince your audience about what you're saying. It's also most likely to be the sentence they remember most about your entire speech so make sure it's a good one!
The most effective persuasive speeches end with a call to action . For example, if you've been speaking about organ donation, your call to action might be asking the audience to register as donors.
Practice answering AI questions on your speech and get feedback on your performance .
If audience members ask you questions, make sure you listen carefully and respectfully to the full question. Don't interject in the middle of a question or become defensive.
You should show that you have carefully considered their viewpoint and refute it in an objective way (if you have opposing opinions). Ensure you remain patient, friendly and polite at all times.
Example 1: Persuasive speech outline
This example is from the Kentucky Community and Technical College.
Specific purpose
To persuade my audience to start walking in order to improve their health.
Central idea
Regular walking can improve both your mental and physical health.
Introduction
Let's be honest, we lead an easy life: automatic dishwashers, riding lawnmowers, T.V. remote controls, automatic garage door openers, power screwdrivers, bread machines, electric pencil sharpeners, etc., etc. etc. We live in a time-saving, energy-saving, convenient society. It's a wonderful life. Or is it?
Continue reading
Example 2: Persuasive speech
Tips for delivering your persuasive speech
Practice, practice, and practice some more . Record yourself speaking and listen for any nervous habits you have such as a nervous laugh, excessive use of filler words, or speaking too quickly.
Show confident body language . Stand with your legs hip width apart with your shoulders centrally aligned. Ground your feet to the floor and place your hands beside your body so that hand gestures come freely. Your audience won't be convinced about your argument if you don't sound confident in it. Find out more about confident body language here .
Don't memorise your speech word-for-word or read off a script. If you memorise your persuasive speech, you'll sound less authentic and panic if you lose your place. Similarly, if you read off a script you won't sound genuine and you won't be able to connect with the audience by making eye contact . In turn, you'll come across as less trustworthy and knowledgeable. You could simply remember your key points instead, or learn your opening and closing sentences.
Remember to use facial expressions when storytelling - they make you more relatable. By sharing a personal story you'll more likely be speaking your truth which will help you build a connection with the audience too. Facial expressions help bring your story to life and transport the audience into your situation.
Keep your speech as concise as possible . When practicing the delivery, see if you can edit it to have the same meaning but in a more succinct way. This will keep the audience engaged.
The best persuasive speech ideas are those that spark a level of controversy. However, a public speech is not the time to express an opinion that is considered outside the norm. If in doubt, play it safe and stick to topics that divide opinions about 50-50.
Bear in mind who your audience are and plan your persuasive speech outline accordingly, with researched evidence to support your argument. It's important to consider counter-arguments to show that you are knowledgeable about the topic as a whole and not bias towards your own line of thought.
Module 10: Persuasive Speaking
Types of persuasive speeches.
Persuasive speeches revolve around propositions that can be defended through the use of data and reasoning. Persuasive propositions respond to one of three types of questions: questions of fact, questions of value, and questions of policy. These questions can help the speaker determine what forms of argument and reasoning are necessary to support a specific purpose statement.
Everything we hear is an opinion, not a fact. Everything we see is a perspective, not the truth. – Marcus Aurelius
Propositions of Fact
Questions of fact ask whether something "can potentially be verified as either true or false." [1] These questions can seem very straightforward—something is or it is not—but in reality, the search for truth is a complex endeavor. Questions of fact rarely address simple issues such as, "is the sky blue?" They tend to deal with deep-seated controversies such as the existence of global warming, the cause of a major disaster, or someone's guilt or innocence in a court of law. To answer these questions, a proposition of fact may focus on whether or not something exists. For example, in the U.S. there is a debate over the prevalence of racial profiling, the practice of law enforcement officers targeting people for investigation and arrest based on skin color. On one hand, the American Civil Liberties Union advances the proposition: "Racial profiling continues to be a prevalent and egregious form of discrimination in the United States." [2] They verify this claim using data from government studies, crime statistics, and personal narratives. However, journalist Heather MacDonald proposes that studies confirming racial profiling are often based in "junk science"; in fact she says, "there's no credible evidence that racial profiling exists." [3] To substantiate her proposition, MacDonald relies on a study of traffic stops on the New Jersey turnpike along with personal narratives, policy analysis, and testimony from a criminologist. The claim that racial profiling exists is either true or false, but there is evidence for and against both propositions; therefore no consensus exists.
While some propositions of fact deal with the existence of a particular phenomenon or the accuracy of a theory, others focus on causality. For example, the U.S. government appointed a commission to evaluate the causes of the nation's recent economic crisis. In their report the commission concluded by proposing that recklessness in the financial industry and failures on the part of government regulators caused the economic crisis. However, Congressman Paul Ryan has proposed that Medicare is to blame, and the chief investment officer at JP Morgan has proposed that U.S. housing policy is the root cause of the problem. [4] Each of these three propositions of fact is backed by its own set of historical and economic analysis.
"Interstate 10 looking east from Crenshaw Boulevard" by Downtowngal. CC-BY-SA .
Propositions of fact may also be used to make predictions concerning what will happen in the future. In the summer of 2011, ten miles of a popular Southern California freeway were closed for an entire weekend. Motorists, news outlets, and government officials called the closure "Carmageddon" because they proposed there would be an "inevitable and likely epic traffic tie-up." [5] As a result of the predictions motorists stayed off the roads and made alternative plans that weekend resulting in much lighter traffic than expected. The proposition may have been true, but the prediction was not fulfilled because people were persuaded to stay off the freeway.
When advancing propositions of fact, you should focus on the evidence you can offer in support of your proposition. First, make sure that your speech contains sufficient evidence to back up your proposition. Next, take the time to interpret that evidence so that it makes sense to your audience. Last, emphasize the relationship between your evidence and your proposition as well as its relevance to the audience. [6]
Bitter experience has taught us how fundamental our values are and how great the mission they represent. – Jan Peter Balkenende
Propositions of Value
Persuasive speakers may also be called to address questions of value, which call for a proposition judging the (relative) worth of something. These propositions make an evaluative claim regarding morality, aesthetics, wisdom, or desirability. For example, some vegetarians propose that eating meat is immoral because of the way that animals are slaughtered. Vegetarians may base this claim in a philosophy of utilitarianism or animal rights. [7]
"McLarenF1" by Jagvar. Public domain.
Sometimes a proposition of value compares multiple options to determine which is best. Consumers call for these comparisons regularly to determine which products to buy. Car buyers may look to the most recent Car and Driver "10 Best Cars" list to determine their next purchase. In labeling a car one of the best on the market for a given year, Car and Driver says that the cars "don't have to be the newest, and they don't have to be expensive . . . They just have to meet our abundant needs while satisfying our every want." [8]
Both the vegetarian and car examples offer standards for evaluating the proposition. Since propositions of value tend to be more subjective, speakers need to establish evaluation criteria by which the audience can judge and choose to align with their position. When advancing a proposition of value, offer a clear set of criteria, offer evidence for your evaluation, and apply the evidence to demonstrate that you have satisfied the evaluation criteria. [9]
An inner process stands in need of outward criteria. – Ludwig Wittgenstein
The 2005 disagreement between family members over removing a woman's feeding tube after she had been in a coma for 15 years sparked a national debate over the value of life that highlights the importance of evaluation criteria. After years of failed medical treatments and rehabilitation attempts, Terri Schiavo's husband petitioned the court to remove her feeding tube, initiating a legal battle with her parents that went all the way to the President of the United States. [10] Opposing sides in the debate both claimed to value life. To support his proposition that his wife had a right to die, Mr. Schaivo applied the evaluation criteria of quality of life and argued that she would not want to continue to live in a vegetative state. [11] Ms. Schiavo's parents vehemently disagreed with his argument. They also claimed to value life and, with the support of religious groups, relied on the evaluation criteria of the sanctity of life to contend that she should be kept alive. [12] Both sides gained widespread support based on people's agreement or disagreement with their evaluation criteria. Despite intervention on behalf of both state and federal legislators, the courts eventually ruled that Mr. Schiavo had the right to have his wife's feeding tube removed and allow her to die.
A policy is a temporary creed liable to be changed, but while it holds good, it has got to be pursued with apostolic zeal. – Mahatma Gandhi
Propositions of Policy
Although the Schiavo case was rooted in a question of value, the debate resulted in a question of policy.  Questions of policy ask the speaker to advocate for an appropriate course of action. This form of persuasive speech is used every day in Congress to determine laws, but it is also used interpersonally to determine how we ought to behave. A proposition of policy may call for people to stop a particular behavior, or to start one. For example, some U.S. cities have started banning single use plastic bags in grocery stores. Long before official public policy on this issue was established, organizations such as The Surfrider Foundation and the Earth Resource Foundation advocated that people stop using these bags because of the damage plastic bags cause to marine life. In this case local governments and private organizations attempted to persuade people to stop engaging in a damaging behavior— shopping with single use plastic bags. However, the organizations also attempted to persuade people to start a new behavior—shopping with reusable bags.
When answering a question of policy, speakers will typically begin by describing the status quo. If you are arguing that a change must be made, you must first identify the problem inherent in the current behavior, and then demonstrate that the problem is significant enough to warrant immediate consideration. Once you have established that there is a problem which the audience ought to consider, you can then offer your proposal for a preferable course of action. [13] Then, it is up to you to demonstrate that your proposed policy will have more benefits than costs.
"USPS mailboxes" by EraserGirl. CC-BY .
In 2011 the U.S. Postal Service, the nation's second-largest employer, told Congress it was facing an $8.3 billion budget shortfall. [14] To solve the problem, the Postal Service proposed that be permitted to end Saturday mail delivery and close some post offices. To make their argument, they first described the status quo saying that the demand for their service had dramatically decreased with the popularity of email and online bill-pay services. They explained that in preceding years they laid off workers and cut spending to help with the shortfall of revenue, but now another plan was necessary to avoid defaulting on their financial obligations. They offered evidence that people preferred ending Saturday mail to alternatives such as paying more for stamps or allocating more tax money to post offices. [15] Although they made a compelling case, the USPS still needed to overcome perceived disadvantages to their proposition such as the negative impact on businesses and rural towns. [16] [17] A full year later, the policy proposition passed the U.S. Senate but continues to await approval in the House. [18]
Herrick, J.A. (2011). Argumentation: Understanding and Shaping Arguments . State College, PA: Strata Publishing. ↵
American Civil Liberties Union (ACLU). (2012). Racial Profiling. Retrieved from: http://www.aclu.org/racialjustice/racial-profiling ↵
MacDonald, H. (2002, March 27). The racial profiling myth debunked. City Journal . Retrieved from: http://www.city-journal.org/html/eon_3_27_02hm.html ↵
Angelides, P. (2011, June 28). The real causes of the economic crisis? They're history. The Washington Post . Retrieved from: http://www.washingtonpost.com/opinions/the-real-causes-of-theeconomic-crisis-theyrehistory/2011/06/27/AG2nK4pH_story.html ↵
Kandel, J. (2011, July 14). Los Angeles braces for weekend of "Carmageddon." Reuters. Retrieved from: http://www.reuters.com/article/2011/07/15/us-carmageddon-losangeles-idUSTRE76D2D720110715 ↵
Herrick 2011 ↵
DeGrazia, D. (2009). Moral vegetarianism from a very broad basis. Journal of Moral Philosophy , 6 . Retrieved from: https://philosophy.columbian.gwu.edu/sites/philosophy.columbian.gwu.edu/files/image/DeGraziaMoral.pdf   ↵
Car and Driver (2011, December). 2012 10Best Cars. Car and Driver. Retrieved from: http://www.caranddriver.com/features/2012-10best-cars-feature ↵
Cerminara, K. & Goodman, K. (2012). Schiavo Timeline. Retrieved from University of Miami Ethics Program: http://www.miami.edu/index.php/ethics/projects/schiavo/schiavo_timeline/ ↵
Caplan, A. (2005). The time has come to let Terri Schiavo die: Politicians, courts must allow husband to make final decision. NBC News . Retrieved from: http://www.nbcnews.com/id/7231440/ns/health-health_care/t/time-has-come-let-terri-schiavo-die/ ↵
Catholic Culture. (2005). The death of Terri Schiavo. Catholic World News . Retrieved from: https://www.catholicculture.org/news/features/index.cfm?recnum=37860 ↵
Bingham, A. (2011, July 22). Postal Service pushes to end Saturday delivery. ABC News . Retrieved from: http://abcnewsradioonline.com/business-news/postal-service-pushes-to-end-saturday-delivery.html ↵
Bingham 2011 ↵
Stephenson, E. (2012, August 1). Senators blast House leaders over Postal Service default. Reuters . Retrieved from: http://www.reuters.com/article/2012/08/01/us-usa-postal-default-idUSBRE8701HO20120801 ↵
Stephenson 2012 ↵
Chapter 16 Types of Persuasive Speeches. Authored by : Sarah Stone Watt, Ph.D. and Joshua Trey Barnett. Provided by : Pepperdine University, Malibu, CA and Indiana University, Bloomington, IN. Located at : http://publicspeakingproject.org/psvirtualtext.html . Project : The Public Speaking Project. License : CC BY-NC-ND: Attribution-NonCommercial-NoDerivatives
Interstate 10 looking east from Crenshaw Boulevard. Authored by : Downtowngal. Located at : http://commons.wikimedia.org/wiki/File:Interstate_10_looking_east_from_Crenshaw_Boulevard.jpg . License : CC BY-SA: Attribution-ShareAlike
USPS mailboxes. Authored by : EraserGirl. Located at : http://commons.wikimedia.org/wiki/File:USPS_mailboxes.jpg . License : CC BY: Attribution
McLarenF1. Authored by : Jagvar. Located at : http://commons.wikimedia.org/wiki/File:MclarenF1.JPG . License : Public Domain: No Known Copyright
Privacy Policy
What are your chances of acceptance?
Calculate for all schools, your chance of acceptance.
Your chancing factors
Extracurriculars.
112 Persuasive Speech Topics That Are Actually Engaging
What's covered:, how to pick an awesome persuasive speech topic, 112 engaging persuasive speech topics, tips for preparing your persuasive speech.
Writing a stellar persuasive speech requires a carefully crafted argument that will resonate with your audience to sway them to your side. This feat can be challenging to accomplish, but an engaging, thought-provoking speech topic is an excellent place to start.
When it comes time to select a topic for your persuasive speech, you may feel overwhelmed by all the options to choose from—or your brain may be drawing a completely blank slate. If you're having trouble thinking of the perfect topic, don't worry. We're here to help!
In this post, we're sharing how to choose the perfect persuasive speech topic and tips to prepare for your speech. Plus, you'll find 112 persuasive speech topics that you can take directly from us or use as creative inspiration for your own ideas!
Choose Something You're Passionate About
It's much easier to write, research, and deliver a speech about a cause you care about. Even if it's challenging to find a topic that completely sparks your interest, try to choose a topic that aligns with your passions.
However, keep in mind that not everyone has the same interests as you. Try to choose a general topic to grab the attention of the majority of your audience, but one that's specific enough to keep them engaged.
For example, suppose you're giving a persuasive speech about book censorship. In that case, it's probably too niche to talk about why "To Kill a Mockingbird" shouldn't be censored (even if it's your favorite book), and it's too broad to talk about media censorship in general.
Steer Clear of Cliches
Have you already heard a persuasive speech topic presented dozens of times? If so, it's probably not an excellent choice for your speech—even if it's an issue you're incredibly passionate about.
Although polarizing topics like abortion and climate control are important to discuss, they aren't great persuasive speech topics. Most people have already formed an opinion on these topics, which will either cause them to tune out or have a negative impression of your speech.
Instead, choose topics that are fresh, unique, and new. If your audience has never heard your idea presented before, they will be more open to your argument and engaged in your speech.
Have a Clear Side of Opposition
For a persuasive speech to be engaging, there must be a clear side of opposition. To help determine the arguability of your topic, ask yourself: "If I presented my viewpoint on this topic to a group of peers, would someone disagree with me?" If the answer is yes, then you've chosen a great topic!
Now that we've laid the groundwork for what it takes to choose a great persuasive speech topic, here are over one hundred options for you to choose from.
Discover your chances at hundreds of schools
Our free chancing engine takes into account your history, background, test scores, and extracurricular activities to show you your real chances of admission—and how to improve them.
Should high school athletes get tested for steroids?
Should schools be required to have physical education courses?
Should sports grades in school depend on things like athletic ability?
What sport should be added to or removed from the Olympics?
Should college athletes be able to make money off of their merchandise?
Should sports teams be able to recruit young athletes without a college degree?
Should we consider video gamers as professional athletes?
Is cheerleading considered a sport?
Should parents allow their kids to play contact sports?
Should professional female athletes be paid the same as professional male athletes?
Should college be free at the undergraduate level?
Is the traditional college experience obsolete?
Should you choose a major based on your interests or your potential salary?
Should high school students have to meet a required number of service hours before graduating?
Should teachers earn more or less based on how their students perform on standardized tests?
Are private high schools more effective than public high schools?
Should there be a minimum number of attendance days required to graduate?
Are GPAs harmful or helpful?
Should schools be required to teach about standardized testing?
Should Greek Life be banned in the United States?
Should schools offer science classes explicitly about mental health?
Should students be able to bring their cell phones to school?
Should all public restrooms be all-gender?
Should undocumented immigrants have the same employment and education opportunities as citizens?
Should everyone be paid a living wage regardless of their employment status?
Should supremacist groups be able to hold public events?
Should guns be allowed in public places?
Should the national drinking age be lowered?
Should prisoners be allowed to vote?
Should the government raise or lower the retirement age?
Should the government be able to control the population?
Is the death penalty ethical?
Environment
Should stores charge customers for plastic bags?
Should breeding animals (dogs, cats, etc.) be illegal?
Is it okay to have exotic animals as pets?
Should people be fined for not recycling?
Should compost bins become mandatory for restaurants?
Should electric vehicles have their own transportation infrastructure?
Would heavier fining policies reduce corporations' emissions?
Should hunting be encouraged or illegal?
Should reusable diapers replace disposable diapers?
Science & Technology
Is paper media more reliable than digital news sources?
Should automated/self-driving cars be legalized?
Should schools be required to provide laptops to all students?
Should software companies be able to have pre-downloaded programs and applications on devices?
Should drones be allowed in military warfare?
Should scientists invest more or less money into cancer research?
Should cloning be illegal?
Should societies colonize other planets?
Should there be legal oversight over the development of technology?
Social Media
Should there be an age limit on social media?
Should cyberbullying have the same repercussions as in-person bullying?
Are online relationships as valuable as in-person relationships?
Does "cancel culture" have a positive or negative impact on societies?
Are social media platforms reliable information or news sources?
Should social media be censored?
Does social media create an unrealistic standard of beauty?
Is regular social media usage damaging to real-life interactions?
Is social media distorting democracy?
How many branches of government should there be?
Who is the best/worst president of all time?
How long should judges serve in the U.S. Supreme Court?
Should a more significant portion of the U.S. budget be contributed towards education?
Should the government invest in rapid transcontinental transportation infrastructure?
Should airport screening be more or less stringent?
Should the electoral college be dismantled?
Should the U.S. have open borders?
Should the government spend more or less money on space exploration?
Should students sing Christmas carols, say the pledge of allegiance, or perform other tangentially religious activities?
Should nuns and priests become genderless roles?
Should schools and other public buildings have prayer rooms?
Should animal sacrifice be legal if it occurs in a religious context?
Should countries be allowed to impose a national religion on their citizens?
Should the church be separated from the state?
Does freedom of religion positively or negatively affect societies?
Parenting & Family
Is it better to have children at a younger or older age?
Is it better for children to go to daycare or stay home with their parents?
Does birth order affect personality?
Should parents or the school system teach their kids about sex?
Are family traditions important?
Should parents smoke or drink around young children?
Should "spanking" children be illegal?
Should parents use swear words in front of their children?
Should parents allow their children to play violent video games?
Entertainment
Should all actors be paid the same regardless of gender or ethnicity?
Should all award shows be based on popular vote?
Who should be responsible for paying taxes on prize money, the game show staff or the contestants?
Should movies and television shows have ethnicity and gender quotas?
Should newspapers and magazines move to a completely online format?
Should streaming services like Netflix and Hulu be free for students?
Is the movie rating system still effective?
Should celebrities have more privacy rights?
Arts & Humanities
Are libraries becoming obsolete?
Should all schools have mandatory art or music courses in their curriculum?
Should offensive language be censored from classic literary works?
Is it ethical for museums to keep indigenous artifacts?
Should digital designs be considered an art form? 
Should abstract art be considered an art form?
Is music therapy effective?
Should tattoos be regarded as "professional dress" for work?
Should schools place greater emphasis on the arts programs?
Should euthanasia be allowed in hospitals and other clinical settings?
Should the government support and implement universal healthcare?
Would obesity rates lower if the government intervened to make healthy foods more affordable?
Should teenagers be given access to birth control pills without parental consent?
Should food allergies be considered a disease?
Should health insurance cover homeopathic medicine?
Is using painkillers healthy?
Should genetically modified foods be banned?
Should there be a tax on unhealthy foods?
Should tobacco products be banned from the country?
Should the birth control pill be free for everyone?
Do Your Research
A great persuasive speech is supported with plenty of well-researched facts and evidence. So before you begin the writing process, research both sides of the topic you're presenting in-depth to gain a well-rounded perspective of the topic.
Understand Your Audience
It's critical to understand your audience to deliver a great persuasive speech. After all, you are trying to convince them that your viewpoint is correct. Before writing your speech, consider the facts and information that your audience may already know, and think about the beliefs and concerns they may have about your topic. Then, address these concerns in your speech, and be mindful to include fresh, new information.
Have Someone Read Your Speech
Once you have finished writing your speech, have someone read it to check for areas of strength and improvement. You can use CollegeVine's free essay review tool to get feedback on your speech from a peer!
Practice Makes Perfect
After completing your final draft, the key to success is to practice. Present your speech out loud in front of a mirror, your family, friends, and basically, anyone who will listen. Not only will the feedback of others help you to make your speech better, but you'll become more confident in your presentation skills and may even be able to commit your speech to memory.
Hopefully, these ideas have inspired you to write a powerful, unique persuasive speech. With the perfect topic, plenty of practice, and a boost of self-confidence, we know you'll impress your audience with a remarkable speech!
Related CollegeVine Blog Posts
Ideas for you

Want to create or adapt books like this? Learn more about how Pressbooks supports open publishing practices.
17.2 Types of Persuasive Speeches
Learning objectives.
Differentiate among the four types of persuasive claims.
Understand how the four types of persuasive claims lead to different types of persuasive speeches.
Explain the two types of policy claims.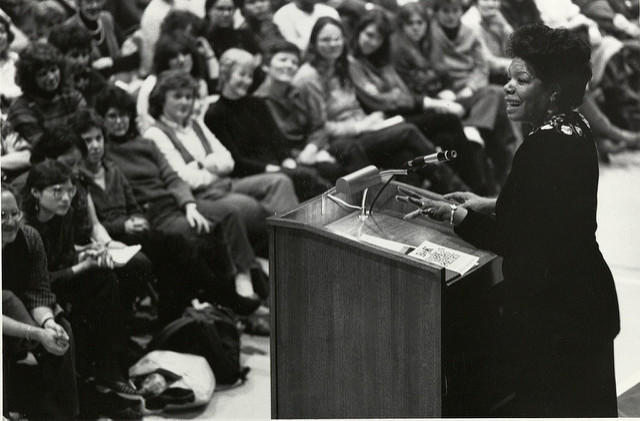 Burns Library, Boston College – Maya Angelou – CC BY-NC-ND 2.0.
Obviously, there are many different persuasive speech topics you could select for a public speaking class. Anything from localized claims like changing a specific college or university policy to larger societal claims like adding more enforcement against the trafficking of women and children in the United States could make for an interesting persuasive speech. You'll notice in the previous sentence we referred to the two topics as claims. In this use of the word "claim," we are declaring the goodness or positivity of an attitude, value, belief, or behavior that others may dispute. As a result of the dispute between our perceptions of the goodness of an attitude, value, belief, or behavior and the perceptions of others, we attempt to support the claim we make using some sort of evidence and logic as we attempt to persuade others. There are four common claims that can be made: definitional, factual, policy, and value.
Definitional Claims
The first common types of claims that a persuasive speaker can make are definitional or classification claims. Definitional claims are claims over the denotation or classification of what something is. In essence, we are trying to argue for what something is or what something is not. Most definitional claims falling to a basic argument formula:
X is (or is not) a Y because it has (or does not have) features A , B , or C .
For example, maybe you're trying to persuade your class that while therapeutic massage is often performed on nude clients, it is not a form of prostitution. You could start by explaining what therapeutic massage is and then what prostitution is. You could even look at the legal definition of prostitution and demonstrate to your peers that therapeutic massage does not fall into the legal definition of prostitution because it does not involve the behaviors characterized by that definition.
Factual Claims
Factual claims set out to argue the truth or falsity of an assertion. Some factual claims are simple to answer: Barack Obama is the first African American President; the tallest man in the world, Robert Wadlow, was eight feet and eleven inches tall; Facebook wasn't profitable until 2009. All these factual claims are well documented by evidence and can be easily supported with a little research.
However, many factual claims cannot be answered absolutely. Some factual claims are simply hard to determine the falsity or trueness of because the final answer on the subject has not been discovered (e.g., when is censorship good, what rights should animals have, when does life begin). Probably the most historically interesting and consistent factual claim is the existence of a higher power, God, or other religious deity. The simple fact of the matter is that there is not enough evidence to clearly answer this factual claim in any specific direction, which is where the notion of faith must be involved in this factual claim.
Other factual claims that may not be easily answered using evidence are predictions of what may or may not happen. For example, you could give a speech on the future of climate change or the future of terrorism in the United States. While there may be evidence that something will happen in the future, unless you're a psychic, you don't actually know what will happen in the future.
When thinking of factual claims, it often helps to pretend that you're putting a specific claim on trial and as the speaker your job is to defend your claim as a lawyer would defend a client. Ultimately, your job is to be more persuasive than your audience members who act as both opposition attorneys and judges.
Policy Claims
The third common claim that is seen in persuasive speeches is the policy claim —a statement about the nature of a problem and the solution that should be implemented. Policy claims are probably the most common form of persuasive speaking because we live in a society surrounded by problems and people who have ideas about how to fix these problems. Let's look at a few examples of possible policy claims:
The United States should stop capital punishment.
The United States should become independent from the use of foreign oil.
Human cloning for organ donations should be legal.
Nonviolent drug offenders should be sent to rehabilitation centers and not prisons.
The tobacco industry should be required to pay 100 percent of the medical bills for individuals dying of smoking-related cancers.
The United States needs to invest more in preventing poverty at home and less in feeding the starving around the world.
Each of these claims has a clear perspective that is being advocated. Policy claims will always have a clear and direct opinion for what should occur and what needs to change. When examining policy claims, we generally talk about two different persuasive goals: passive agreement and immediate action.
Gain Passive Agreement
When we attempt to gain the passive agreement of our audiences, our goal is to get our audiences to agree with what we are saying and our specific policy without asking the audience to do anything to enact the policy. For example, maybe your speech is on why the Federal Communications Commission should regulate violence on television like it does foul language (i.e., no violence until after 9 p.m.). Your goal as a speaker is to get your audience to agree that it is in our best interest as a society to prevent violence from being shown on television before 9 p.m., but you are not seeking to have your audience run out and call their senators or congressmen or even sign a petition. Often the first step in larger political change is simply getting a massive number people to agree with your policy perspective.
Let's look at a few more passive agreement claims:
Racial profiling of individuals suspected of belonging to known terrorist groups is a way to make America safer.
Requiring American citizens to "show their papers" is a violation of democracy and resembles tactics of Nazi Germany and communist Russia.
Colleges and universities should voluntarily implement a standardized testing program to ensure student learning outcomes are similar across different institutions.
In each of these claims, the goal is to sway one's audience to a specific attitude, value, or belief, but not necessarily to get the audience to enact any specific behaviors.
Gain Immediate Action
The alternative to passive agreement is immediate action, or persuading your audience to start engaging in a specific behavior. Many passive agreement topics can become immediate action-oriented topics as soon as you tell your audience what behavior they should engage in (e.g., sign a petition, call a senator, vote). While it is much easier to elicit passive agreement than to get people to do something, you should always try to get your audience to act and do so quickly. A common mistake that speakers make is telling people to enact a behavior that will occur in the future. The longer it takes for people to engage in the action you desire, the less likely it is that your audience will engage in that behavior.
Here are some examples of good claims with immediate calls to action:
College students should eat more fruit, so I am encouraging everyone to eat the apple I have provided you and start getting more fruit in your diet.
Teaching a child to read is one way to ensure that the next generation will be stronger than those that have come before us, so please sign up right now to volunteer one hour a week to help teach a child to read.
The United States should reduce its nuclear arsenal by 20 percent over the next five years. Please sign the letter provided encouraging the president to take this necessary step for global peace. Once you've signed the letter, hand it to me, and I'll fax it to the White House today.
Each of these three examples starts with a basic claim and then tags on an immediate call to action. Remember, the faster you can get people to engage in a behavior the more likely they actually will.
Value Claims
The final type of claim is a value claim , or a claim where the speaker is advocating a judgment claim about something (e.g., it's good or bad, it's right or wrong, it's beautiful or ugly, moral or immoral).
Let's look at three value claims. We've italicized the evaluative term in each claim:
Dating people on the Internet is an immoral form of dating.
SUVs are gas guzzling monstrosities .
It's unfair for pregnant women to have special parking spaces at malls, shopping centers, and stores.
Each of these three claims could definitely be made by a speaker and other speakers could say the exact opposite. When making a value claim, it's hard to ascertain why someone has chosen a specific value stance without understanding her or his criteria for making the evaluative statement. For example, if someone finds all forms of technology immoral, then it's really no surprise that he or she would find Internet dating immoral as well. As such, you need to clearly explain your criteria for making the evaluative statement. For example, when we examine the SUV claim, if your criteria for the term "gas guzzling monstrosity" are ecological impact, safety, and gas consumption, then your evaluative statement can be more easily understood and evaluated by your audience. If, however, you state that your criterion is that SUVs are bigger than military vehicles and shouldn't be on the road, then your statement takes on a slightly different meaning. Ultimately, when making a value claim, you need to make sure that you clearly label your evaluative term and provide clear criteria for how you came to that evaluation.
Key Takeaways
There are four types of persuasive claims. Definition claims argue the denotation or classification of what something is. Factual claims argue the truth or falsity about an assertion being made. Policy claims argue the nature of a problem and the solution that should be taken. Lastly, value claims argue a judgment about something (e.g., it's good or bad, it's right or wrong, it's beautiful or ugly, moral or immoral).
Each of the four claims leads to different types of persuasive speeches. As such, public speakers need to be aware what type of claim they are advocating in order to understand the best methods of persuasion.
In policy claims, persuaders attempt to convince their audiences to either passively accept or actively act. When persuaders attempt to gain passive agreement from an audience, they hope that an audience will agree with what is said about a specific policy without asking the audience to do anything to enact the policy. Gaining immediate action, on the other hand, occurs when a persuader gets the audience to actively engage in a specific behavior.
Look at the list of the top one hundred speeches in the United States during the twentieth century compiled by Stephen E. Lucas and Martin J. Medhurst ( http://www.americanrhetoric.com/top100speechesall.html ). Select a speech and examine the speech to determine which type of claim is being made by the speech.
Look at the list of the top one hundred speeches in the United States during the twentieth century compiled by Stephen E. Lucas and Martin J. Medhurst and find a policy speech ( http://www.americanrhetoric.com/top100speechesall.html ). Which type of policy outcome was the speech aimed at achieving—passive agreement or immediate action? What evidence do you have from the speech to support your answer?
Stand up, Speak out Copyright © 2016 by University of Minnesota is licensed under a Creative Commons Attribution-NonCommercial-ShareAlike 4.0 International License , except where otherwise noted.
Share This Book
Games, topic printables & more
The 4 main speech types
Example speeches
Business Thank you
Commemorative
Declamation
Demonstration
Informative
Introduction
Student Council
Speech topics
Poems to read aloud
How to write a speech
How to prepare cue cards
Using props/visual aids
Acute anxiety help
Breathing exercises
Letting go - free e-course
Using self-hypnosis
Delivery overview
4 modes of delivery
How to read a speech
9 vocal aspects
Vocal variety
Diction/articulation
Pronunciation
Speaking rate
How to use pauses
Eye contact
Body language
Voice image
Voice health
Public speaking activities and games
About me/contact
Easy persuasive speech topics: examples
309 persuasive topic suggestions + resources for writing persuasive speeches
By:  Susan Dugdale  | Last modified: 05-27-2023
Let's be right up front about this.
'Easy' and 'persuasive' are seldom paired when it comes to speech topics! Therefore examples of easy persuasive speech topics are a bit of a rarity, and finding them can be tricky.
However all is not completely lost. They can, and do, come together, but only if you work at it.  Let me show you how. 
What's on this page
309 potentially easy persuasive speech topics.
the myth of 'easy' and an 'easy speech'
what makes a successful persuasive speech
how a persuasive speech topic can become easy
additional persuasive speech resources

The myth of 'easy' and an 'easy' speech
That word 'easy' is so very tempting. It seductively implies something you can fling together, without a lot of effort, at short notice.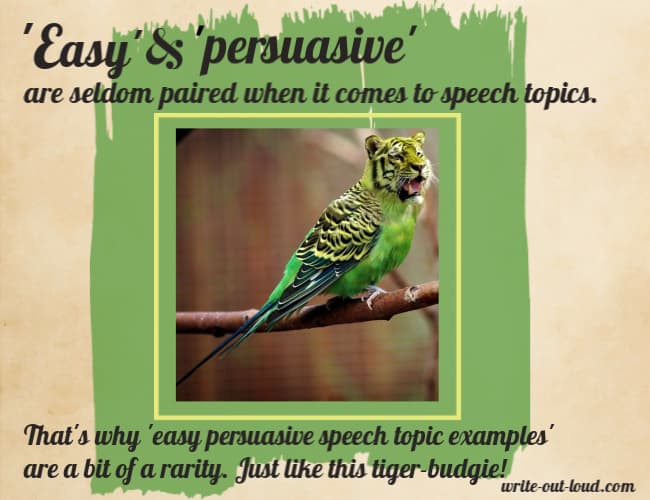 An 'easy' speech is not going to take a lot of work to plan, research, to write, or to practice. Everything needed to prepare it will be done without hassle, because it's, 'easy'. The entire process will flow smoothly from start to finish without fuss.
When you present the speech the audience will be spell-bound, riveted by your outstanding choice of subject and its treatment. In short, they will be amazed.
Return to Top
What a successful persuasive speech usually takes
To give a successful persuasive speech means being able to use a compelling mix of reasoning and emotional appeal to convince whoever you are talking to that your point of view is right. Generally doing that well takes thought and effort.
You have to have chosen a subject your audience will be genuinely interested in and use just the right combination of logical reasoning and emotional appeal to engage and hold them from the first words you say till your last. That in turn means thinking your speech through carefully, step by step, and then doing whatever is needed to make it work.
Those things include:
deciding on a specific speech purpose, (what you want people to do as a result of listening to your speech)
research to pull facts together to ground your speech, to give you a solid platform to stand on
understanding your audience so you know how best to shape your material to address their concerns
sorting out any additional resources you may want to use (eg. images, graphs, hand outs ...)
practice, and then more practice. 
You see? Easy and persuasive don't seem to have a lot in common.
However, there is a way through.
How a persuasive speech topic becomes easy
You'll be glad to know there are exceptions. 
A persuasive topic becomes 'easy' if:
it fits with the criteria you've been given, 
you already know a lot about it, 
there's a readily accessible, and credible body of knowledge covering it, 
you're passionate about it, and
you genuinely want to do what is required to cover it well.
Difficulties miraculously melt away when you are totally engrossed! 
Below are 309 possible persuasive topics chosen for their broad appeal, and because they are subjects people generally feel strongly about.
69 topics based on education
135 based on aspects of health : mental health , the psychology of motivation , autism , natural medicine , the dangers of alternative medicine , current medical issues
21 food themed persuasive speech topics
53 topics based on ethics, morals and values
20 economy themed topics  
Read them through, making a note of any that jump out and that you think you may be able to use. These will be the ones you'll find much 'easier' than the others because you're already interested! 
69 persuasive speech topics on education
Put a group of people together who share concerns about the direction society seems to be headed and it won't be long before the hot topic under discussion is education!
that there is no such thing as the best form of education 
that some types of education are a waste of time and resources
that all education should be free
that education should be paid for by those who want or use it
that schools should provide experienced specialist support teachers to meet the needs of all their pupils 
that no child should be denied an education on the grounds of gender, race, poverty or the legal status of their parents
that online learning can never replace real-time and place class room learning
that competition with other students is a necessary part of education
that different learning styles need to be to be taken into account by teachers
that a student who drops out of school has been failed by the school system
that the problems created by illiteracy are bigger than we think
that society benefits from promoting gender equality and women's empowerment through education
that it is vital to teach media literacy to combat fake news and misinformation
that scholarships for those who need them should be increased
that a college education is not the right choice for everyone
that private schools support elitism
that the advantages of project-based learning far outweigh the disadvantages
that having a bilingual education is an advantage in a globalized world
that a good education is the passport to a better life
that a school uniform helps make everyone equal
that schools need to systematically teach critical thinking and problem-solving skills
that teachers should be held responsible for the performance of their students
that the students of a teacher who is enthusiastic about their topic will always achieve better grades
that textbooks, and other school supplies, should be provided free of charge to those who need them
that there needs to a comprehensive education program on consent and sexual assault prevention in schools
that life skills, (how to cook, how to budget and manage money effectively, how to shop economically, how to garden...) should be taught in schools
that making some school subjects compulsory should be abolished
that coding and computer science should be taught from an early age
that taking a gap year should be encouraged
that an arts education fosters creativity and critical thinking 
that alternative forms of education should be encouraged, and supported
that teachers should be thoroughly background checked
that teachers should have to pass a regular 'fitness to teach' test
that the school leaving age should be raised
that students should not be forced to take classes they do not want to
that there are significant advantages for using technology in the classroom
that school violence is a mirror of the society we live in
that students who take part in protests are actively learning about their rights and responsibilities
that grades do not reflect intelligence
that truancy is powerful comment on the relevancy of schools 
that homework, for homework's sake, should be banned
that residential segregation has a direct impact on the quality of education students receive
that prestigious schools maintain their prestige through only admitting students who are likely to succeed
that schools should focus on the core subjects: reading, writing and arithmetic
that parents should be far more involved in their children's education
that a person who is homeschooled is not disadvantaged 
that far too much importance is placed on IQ tests
that corporal punishment should never be used
that meditation and other forms of mindfulness should be taught in schools
that single sex schools are better for girls
that intelligence is more than quick accurate recall and clever problem solving
that a holistic education is best
that an education should be a right, not a privilege
that it is important to teach students about empathy and emotional intelligence  
that no girl should ever be barred from school because she is pregnant
that there is no 'right, one way' to educate a child
that bullying, in any form, by anyone, should be addressed immediately and appropriately
that students need to be taught how to handle social media responsibly
that the arts are equally as valuable as the sciences
that an old-fashioned school curriculum teaches respect and values
that it is advantageous to learn at least one other language, in addition to your mother tongue
that the foundation of all education is laid down in the home
that civics and ethics should be core subjects
that extracurricular activities are an essential part of a well-rounded education
that cheating on a test or in an examination is understandable
that community service should be an essential part of education
that financial education is essential and should be taught to all students in all schools
that guns should never be taken to school
that getting top marks in an examination is not the only way to prove a person's intelligence
 135 persuasive speech topics about health
Health, according to the World Health Organization , is "a state of complete physical, mental and social well-being and not merely the absence of disease and infirmity."  It's a huge topic! And that is an understatement! 
46 mental health persuasive speech topics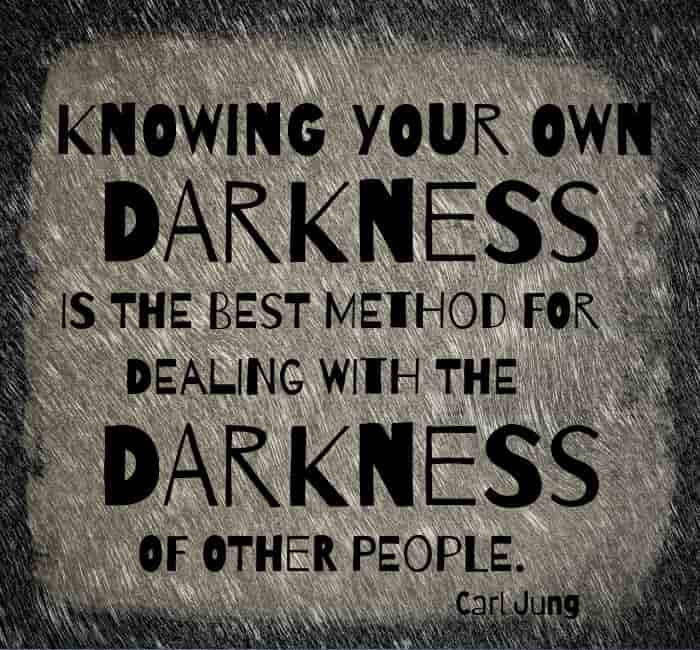 that mental health should be taken more seriously by general health practitioners
that mental health should be discussed in schools
that mental health and physical health are interdependent
that early intervention is important to prevent long-term mental health problems
that good mental health begins with a good diet
that being 'mad' does not mean a person is 'bad'
that a person can learn to become more mentally resilient
that to be vulnerable is to be strong
that laughter heals
that how the media portrays mental health issues influences public perception for better and for worse
that mental health issues are passed down from generation to generation
that mental health issues can unnecessarily limit what people choose to do with their lives
that poverty and homelessness underpin many mental health issues
that we need mental health screenings and regular check-ups to monitor our overall well-being
that prolonged lack of sleep can cause mental health concerns
that religious practices and beliefs can contribute to mental health problems
that anxiety and depression need to be more widely understood
that sticks and stones will break my bones, but names will never hurt me is a lie.
that vacations are essential for good mental health
that learning to live with mental health is very different from suffering from it
that acknowledging our own struggles with mental health makes it easier to understand other people's
that teachers need training to recognize symptoms of possible mental health issues in their students
that there is a direct link between physical exercise and mental health
that substance abuse can mask mental health issues
that green environments promote good mental health
that bullying can have serious consequences
that the real reason a bully bullies is never the person who is being bullied by them
that the impact of chronic pain on mental health needs to be more widely understood
that negative self-worth beliefs are reflected in mental health problems
that treatment for mental health issues should be fully integrated with any other health service providers 
that loneliness and isolation are often factors in mental health concerns
that cultural difference can underpin mental health issues
that being mentally unwell is not a sign of weakness
that shaming a person for needing treatment for mental illness is both cruel and ignorant behavior
that regular doom-scrolling significantly impacts on a person's mental health
that overlooking symptoms of mental health problems is dangerous
the pressure to 'fit in', to conform and to become someone else's idea of who you should be is unhealthy
that seeking help for mental health concerns is a positive proactive thing to do
that taking responsibility for our own mental wellbeing is vital
that to be a little bit crazy is a good thing
that understanding the cyclical link between addictive behaviors and mental health issues is critical to providing solutions
that how we talk to ourselves, about ourselves, influences our state of mind
that self-care and self-compassion are important for maintaining good mental health
that the adverse impact of traumatic events on mental health is often ignored or underestimated
that strategies for recovery from trauma and ongoing resilience should be taught in schools
that peer support groups and community networks are an important part of a person's recovery because they  provide a sense of belonging and support 
For 50 more mental health persuasive speech topics
24 persuasive ideas: the psychology of motivation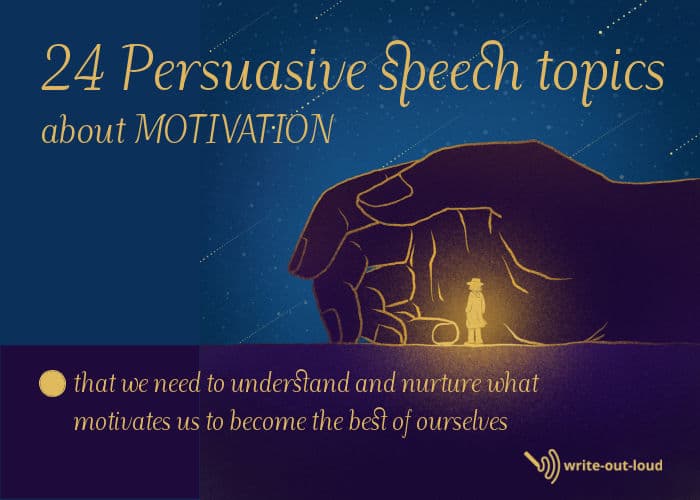 Why do people behave the way they do?
What makes one person deliriously happy when they're in front of a large group of people telling them what to do and another person, utterly miserable?
Why do some people absolutely have to have the latest widget-wodget? And why do others not think about widget-wodgets at all?
The answers are found in motivation.
Motivation is the driving force behind our behavior. It provides the explanation for what we do. 
that personal success is motivating
that envy is a powerful motivator
that 'Fear of Missing Out' (FOMO) motivates/influences people to do things regardless of whether they really want to or not
that seeing success in significant others gives people the motivation to make positive changes
that finding out what motivates a person at a fundamental level is key to persuading them to follow a certain course of action
that social media is responsible for motivating people to strive for the unattainable
that carefully selected strategies for motivating students lead them to excel in their studies.
that fear of failure motivates many people
that the desire to be better than others, and to be seen to be better, is a powerful motivator for many people
that money makes the world go round: the need and desire for money motivates how we behave
that desire for public recognition and acknowledgment is a powerful motivating force 
that the possibility and promise of becoming famous and powerful can motivate all sorts of extreme behavior
that knowing what you do is helpful, useful, and kind is motivating
that mindfulness practices increase personal motivation
that the desire to understand a particular process or to solve a specific problem is the motivation behind most innovative developments and inventions
that setting inspiring yet realistic goals motivate a person to strive to reach them
that fear of consequences motivates people to continue to do what they would rather not
that curiosity motivates exploration and experimentation
that being motivated by the acquisition of material rewards, wealth and possessions, will ultimately not be enough
that fear and anxiety motivate aggression
that serving your community the best way you can is motivating
that positive self-talk increases and sustains motivation
that people are happiest and most creative when they motivated by what they are passionate about
that being genuinely and sincerely proud of oneself is motivation to keep ourselves on track
that we need to understand and nurture what motivates us to become the best of ourselves
For more information:  Motivation and What Really Drives Human Behavior (positivepsychology.com)
10 persuasive speech topics about autism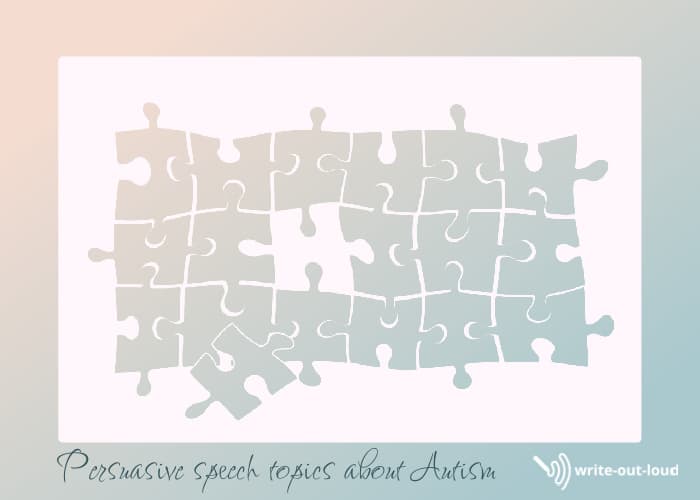 Autism, or autism spectrum disorder (ASD), refers to a broad range of mild to severe conditions characterized by challenges with social skills, repetitive behaviors, speech and nonverbal communication. A recent (2020) study revealed that 1 in 36 children (2.7%) in USA have been diagnosed with the disorder. And that number is increasing. 
that promoting autism awareness matters and makes a difference
that early intervention and treatment is important 
that education for students with autism should be inclusive and supportive
that the myths and stereotypes about autism need challenging 
that inclusive hiring practices and workplace accommodations are beneficial for everyone: employers and employees.
that families affected by autism need accessible resources, services, and support systems.
that technology plays an important role in enhancing communication for nonverbal individuals with autism.
that ongoing research, and funding, is required to improve understanding and treatment options.
 that there needs to be a holistic approach to autism care.
that individuals on autism spectrum have value and strengths just like any other person.
19 persuasive speech topics on natural medicine
The term 'natural medicine' is one of several used interchangeably to describe any medical product or practice that is not standard (conventional) medical care.
Other synonyms are:
alternative medicine or therapies,
holistic medicine which implies taking into account the 'whole' person rather than focusing on and treating isolated symptoms,
herbal (plant based) remedies and,
complementary medicine: a treatment regime that includes elements of conventional and alternative medical care.
'Natural medicine' polarizes people. There are those who are vehemently against any form of it and who will not consider any treatment other than what is current standard medical practice. Then there are those who resolutely choose alternative options. Either way, it's a fascinating field!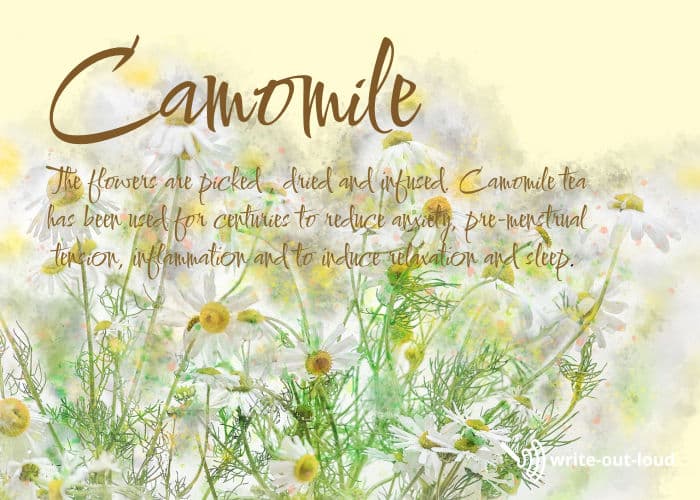 that traditional herbal remedies effectively treat common ailments
that acupuncture is beneficial for pain management
that practicing meditation and mindfulness improves mental health
that chiropractic treatments effectively relieve back and neck pain
that yoga supports physical and mental wellness
that naturopathy should be used as a complementary approach to conventional medicine.
that homeopathy is effective in treating chronic illnesses.
that aromatherapy can relieve stress and enhance relaxation.
that traditional Chinese medicine should be incorporated into modern healthcare.
that good nutrition prevents disease
that massage therapy promotes physical and mental well-being.
that energy healing treatments like Reiki and acupuncture work well
that CBD (cannabidiol) oil helps people effectively manage pain and anxiety.
that the advantages of integrative medicine: combining conventional and alternative approaches should not be underestimated
that herbal supplements support good immune system health.
that holistic Ayurvedic medicine and practices are proven and promote wellness.
that the common myths about alternative health care and its potential harms are overstated
that acupuncture is an effective fertility treatment 
that hypnotherapy is an effective treatment for public speaking fear, smoking cessation, weight loss, and more...
14 persuasive speech topics on the possible dangers of using alternative medicine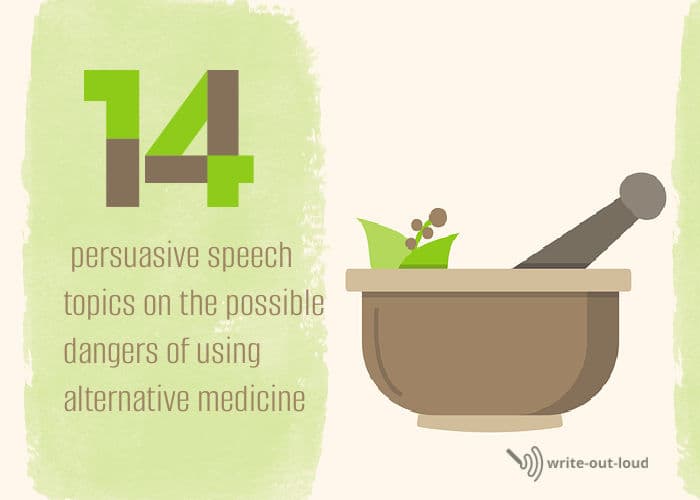 that there are hidden risks in using unregulated alternative health care practices
that there are potential dangers in relying solely on alternative health care for serious medical conditions
that there are risks in self-diagnosis and self-treatment with alternative health care
that misinformation is a problem in alternative health care practices
that there are potential adverse effects with unproven alternative health care treatments
that there are hidden financial risks with alternative health care therapies
that evidence-based medicine is more reliable than alternative health care approaches
that we need to protect vulnerable people from the dangers of untested alternative health care remedies
that unqualified practitioners in alternative health care fields can cause harm
that relying on unverified testimonials and anecdotal evidence in alternative health care is dangerous
that there are risks of negative interactions with conventional medications while using alternative health care treatments
that unregulated supplements and herbal remedies in alternative health care could be dangerous
that alternative health care therapies for incurable diseases promote false hopes 
that informed consent and transparency in alternative health care practices is important
22 current medical issues speech topics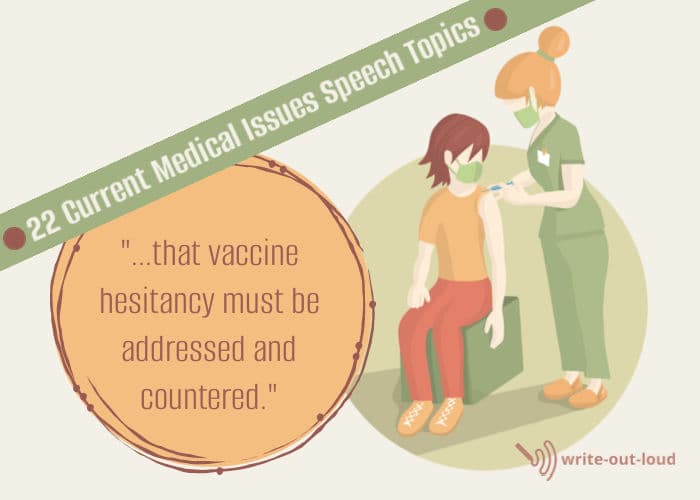 that vaccine hesitancy must be addressed and countered 
that stigmas around mental health must be challenged
that good accessible mental health care should be available for all
that cosmetic and reconstructive surgery should only be for those who genuinely need it
that comprehensive specialized mental health programs and support systems need to in schools 
that the lessons for the opioid crisis must be learned
that inequal access to medical services needs addressing
that the balance between patient autonomy and a physician's responsibility needs careful monitoring
that strategies for promoting healthy aging and elderly care are essential with an aging population
that organ donation needs to be actively encouraged to overcome the shortage of organs available for transplantation
that the ethical implications of genetic testing need careful consideration
that healthy active lifestyles must be promoted to combat childhood obesity and the obesity epidemic
that the increasing role of technology in healthcare presents as many innovations as it does challenges
that pharmaceutical drugs need to be accessible and affordably priced
that the impact of social media on body image need to be countered by actively promoting positive self-perception
that developing countries need support to improve health care infrastructure and access 
that precision medicine or personalized healthcare has better patient outcomes
that we should encourage conversations about end-of-life care before the need for it arises
that the legal and ethical concerns about euthanasia and assisted suicide can be humanely and respectfully resolved
that the use of Artificial Intelligence (AI) in medicine presents great opportunities as well as challenges
that improving obstetric care would lower maternal mortality rates
that for the good of the health of the mother, abortion on demand should be legal
that all tobacco products should be banned
that the use of medical marijuana by patients in hospitals needs careful consideration from a legal standpoint
The subject of food: its cultivation, preparation, scarcity or abundance, generates passionate debate regardless of who we are, or where we are on the planet.
Have fun with these!
that poor nutritional health in first world countries is the result of poor food choices
that the use of unsustainably produced palm oil in food and other products should be banned
that the benefits of eating locally sourced food outweigh the disadvantages
that we must reduce food waste to lessen its environmental impact
that eating fast food long-term is dangerous
that a plant-based diet is healthier
that the negative effects of genetically modified organisms (GMOs) in our food system outstrip their shorter term benefits
that organic farming has positive effects on health and the environment
that nutrition education in schools helps combat childhood obesity
that a sugar tax would help control the consumption of foods with high sugar content
that factory farming is unethical
that we need to adopt humane animal welfare practices
that advertising and marketing of unhealthy food choices makes them attractive
that food safety and strictly enforced regulations are necessary for public health
that food waste should be against the law
that food deserts (areas that have limited access to affordable and nutritious food) have an enormous impact on the health of communities 
that there are workable, sustainable, affordable strategies to combat the effects of food deserts and food insecurity
that the food we eat effects our mental as well as our physical health
that producing food sustainably helps combat climate change 
that there are significant health risks associated  artificial food additives and preservatives
that genetically modified foods must be labeled for consumer awareness
53 topics: ethics, morals and values
The words 'ethics', 'morals' and 'values' are frequently interchanged as if they mean the same thing. However, although there is considerable overlap between them, they don't.
Values  are the core beliefs on which we center and base our lives. They are the values we have decided are important and can be personal as well as shared. Examples are honesty, service, cooperation, family, heritage, freedom of expression, independence, privacy, loyalty, integrity, or success. 
Morals  are based on our values. They elicit feeling or emotional responses in us. For instance, we feel good when we behave in accordance with our values, and bad when we don't. Like values, our moral codes can be either personal or shared.
For example: if one of our core values is the importance of family, then we will feel guilty and uncomfortable if we don't honor it. We make a moral judgment about our own behavior. 
Ethics : These let us know what is right and wrong. For instance, many professions have a code of ethics to regulate the behavior of their members. Examples are medical practitioners, lawyers, and teachers. They are rules based on a shared moral code as are the laws governing how we function as a society. 
Because life and people's experience of it, is not static, values, morals and ethics can change over time. And although there are some behaviors that have generally always been unlawful, (murder, fraud, infanticide...), what was acceptable and normal once, does not guarantee its rightness now.
For a fuller explanation please see this excellent article:  What's the Difference Between Ethics, Morals and Values?
28 topics based on morals and ethics
that there are major ethical implications of the role of artificial intelligence in our daily lives
that the unmonitored use of facial recognition technology is a violation of individual rights
that corporations have a moral responsibility to address climate change
that war is never right ethically or morally
that the ethics of genetic engineering and its impact on society need careful monitoring
that it is important to fully consider the ethics in the development and use of emerging technologies like blockchain and cryptocurrency need
that the ethical challenges of data privacy and protection in the digital age must be met for the safety and security of society
that the ethical implications of using animals for scientific research requires regular reviewing
that the ethical and moral implications of our current abortion laws need thorough and careful investigation
that the ethics of capital punishment need scrutinizing. Is it ever morally justifiable?
that the ethical implications and long-term impact of gene editing and designer babies need careful consideration
that it is no longer either ethical or moral to differentiate salaries or workplace benefits on the basis of gender
that the moral obligations of healthcare professionals in end-of-life decisions need to be fully considered 
that whistleblowing is an ethical way of ensuring corporate accountability
that the use of drones and autonomous weapons demands a thorough review of the ethical considerations involved
that an individual has the right to choose their own death. The moral dilemma of euthanasia, if there is one, is their own to solve. 
that the ethical implications of the long-term impacts of genetic testing and personalized medicine need to be thoroughly investigated
that social media platforms have ethical responsibilities in combating the spread of online harassment and misinformation
that the moral issues surrounding the use of performance-enhancing drugs in sports need to examined calmly and carefully
that the ethics of factory farming and its impact on animal welfare need to be thoroughly and regularly reviewed
that the ethical and moral implication of discriminatory adoption laws should be investigated
that the ethics and impact of online advertising should be independently monitored
that the ethical considerations in the allocation of healthcare resources should always play a major role in decision making
that the moral implications of genetic cloning and its potential consequences will force our governing bodies to legislate against it
that the ethics of global wealth distribution and poverty alleviation will always be in question while inequality exists
that the ethical challenges of conducting research on human subjects is entirely justifiable
that internet censorship is both sensible and ethical
that it is ethical and morally responsible that children should have their use of social media and the internet monitored.
25 persuasive speech topic ideas on values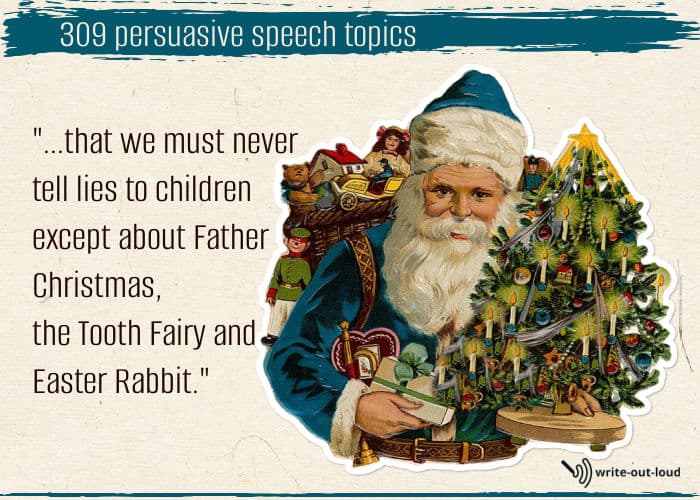 that we must never tell lies to children except about Father Christmas, the Tooth Fairy and the Easter Rabbit
that honesty in personal and professional relationships is best at all times
that embracing diversity is essential for a harmonious society
that team sports build good character traits
that empathy, (compassion and understanding), has the power to change lives
that education is fundamental for personal growth and the progress of society
that privacy and the protection of personal information matters more than ever
that everybody is entitled to privacy, including children and teenagers
that taking personal responsibility and promoting sustainability for our planet's environment is vital for our and its survival
that actively advocating for gender, racial and social justice promotes equality
that life was better before the influence of online social media took over
that everyone should spend several months per year working for the betterment of others in a non-profit social service organization
that regular acts of kindness and goodwill make a positive impact no matter how small
that becoming self-aware increases our emotional intelligence, which in turn, improves our relationships with others
that the lives of all living creatures should be valued and protected
that we need to celebrate, tolerate and accept differences in beliefs, cultures and lifestyles
that expressing oneself freely is more important than getting the grammar, punctuation and spelling right
that integrity, honoring moral principles, in personal and professional settings, builds trust and respect
that cooperation, volunteering and civic engagement builds strong healthy communities
that everybody should learn to cook and clean for themselves
that we need to value, understand and learn from our history
that genuinely and sincerely acknowledging and apologizing for hurtful, damaging behavior promotes healing and encourages transformation
that it is better to earn your own living rather than to be financially provided for by someone else
that money is not a meaningful measure of success
20 persuasive speech topics about the economy
What is an 'economy'? What does the word mean?  I hear and read it frequently and its often in different contexts. 
For example, at my local grocery store there's a large sign telling me that buying 10 cakes of soap at a never to be repeated discounted rate of 33% off per cake is good economy.
On the news I hear that our economy is challenging. There have been significant rises in the price of food over the past six months and mortgage rates are set to increase.
That's two different uses. The first is implying that buying in bulk will save me money. The second suggests it refers to the ebb and flow of monetary exchange for goods and services in society. 
I sought a definition for clarity and found this:
"An economy is a complex system of interrelated production, consumption, and exchange activities that ultimately determines how resources are allocated among all the participants. The production, consumption, and distribution of goods and services combine to fulfill the needs of those living and operating within the economy.
An economy may represent a nation, a region, a single industry, or even a family."
For more information:  Economy: What It Is, Types of Economies, Economic Indicators (investopedia.com)
This definition covers the dynamic interconnecting web of exchanges for goods and services underpinning our daily lives, and that is the focus of the topics below.  
that promoting entrepreneurship for economic growth has benefits
that investing in renewable energy for a sustainable economy is important
that there are both advantages and disadvantages of globalization on national economies
that the impact of automation on employment requires carefully thought through strategies for economic adaptation.
that multinational corporations need stricter regulations 
that increasing the minimum wage to improve income equality benefits everyone
that the advantages of a universal basic income for economic stability outweigh its disadvantages
that government should play an active role in fostering innovation and technological advancements
that financial literacy education benefits both individuals and the economy
that promoting fair trade practices benefits developing economies
that income inequality impacts on social stability and economic growth
that free trade agreements have significant advantages
that investing in infrastructure for economic development is important
that implementing sustainable economic policies has benefits for long-term growth
that government has a role in reducing poverty and income disparities
that immigration and inclusive immigration policies have a positive impact on the economy
that the advantages of austerity measures during economic crises outweigh the disadvantages
that promoting small businesses is important for local economic development
that investing in education and skills training benefits economic competitiveness
that technology transforms traditional industries and creates new economic opportunities

More persuasive speech resources
Persuasive speech topics.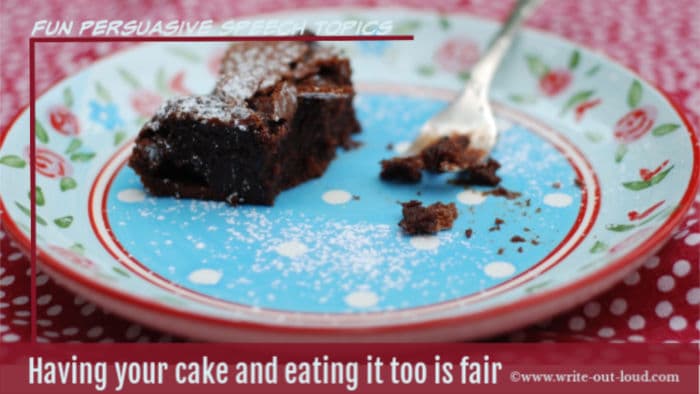 105 fun persuasive speech topics : ideal for light-hearted, informal speeches
100 non-boring persuasive speech ideas   - a 'tired' topic is not for you. Choose something fresh and original.
50 good persuasive speech topics with treatment examples to show you how the same topic is treated differently for different audiences.
310 persuasive speech topics for college : mental health, society, family & friends, animals, education
108 feminist persuasive speech topics : the top current women's rights & feminist issues
For assistance with planning and writing
Writing a persuasive speech - a 7 step action plan that includes how to choose a topic, analyze your audience, set a good speech purpose, decide on a structural pattern (with examples) and, more.
A persuasive speech outline example using the 5 step structural pattern: Monroe's Motivated Sequence. (With a free printable outline)
A persuasive speech example using Monroe's Motivated Sequence
speaking out loud 
Subscribe for  FREE weekly alerts about what's new For more see  speaking out loud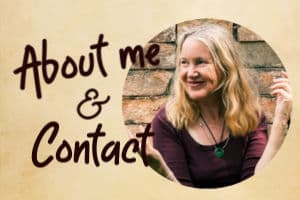 Top 10 popular pages
Welcome speech
Demonstration speech topics
Impromptu speech topic cards
Thank you quotes
Impromptu public speaking topics
Farewell speeches
Phrases for welcome speeches
Student council speeches
Free sample eulogies
From fear to fun in 28 ways
A complete one stop resource to scuttle fear in the best of all possible ways - with laughter.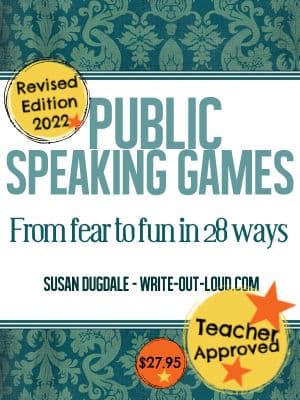 Useful pages
Search this site
About me & Contact
Blogging Aloud
Free e-course
Privacy policy
©Copyright 2006-23 www.write-out-loud.com
Designed and built by Clickstream Designs