Short Essay on Bullying in English for Students
When someone or many people scare, abuse or dominate other person, it is called bullying. This can happen in school, office, street or at home. Such behaviour is a habit of some people and so they do it again and again. Bullying is very common for children in schools.
Bullying can be verbal in which children make fun of others, call them bad names, and spread rumours about them. It can be physical in which they hit others or destroy their things. It can also happen on a phone or computer when someone uses dirty language or send bad pictures or messages. Intentionally making someone feel alone is also bullying.
There are many reasons which lead to bullying. Sometimes children who bully are jealous of others. They cannot see anyone doing better than them and so they start bullying others. Some bully because they were bullied by someone else earlier. Such children try to take revenge by doing the same to others to feel powerful now. Others bully because they are not happy with themselves. They may have some physical or mental problem and they try to take out their anger by bullying others.
Bullying is growing a lot in our society nowadays. It affects students and people badly and many times it also affects their health. One loses confidence when one is bullied. The person starts being alone and stops talking to others. It affects his studies and his health. Some children start suffering from depression and they can also commit suicide.
Bullying is very harmful and there are many ways to prevent it. Parents and teachers should always try to be friendly with children. This makes them comfortable and they start sharing their feelings. They should also talk to the child who bullies others and know the reason. Parents should teach good manners and behaviours to their children. They must tell them that they should respect others and become friends with everyone.
What are the types of Bullying?
Physical bullying
Social Bullying
Cyber Bullying
Psychological Bullying
Essay on Bullying in Schools
School bullying can be defined as the situation in which one or more students (The Bullies) single out a child (victim) and intend in behavior intended to cause discomfort or harm the child. A bully will repeatedly target the same victim several times. Under all circumstances, bullies have an advantage over the victim as they possess more power. Compared to the victim, bullies usually have physically stronger with a large circle of friends or higher social standing. Bullying can inflict emotional distress, humiliation, and physical harm. More than 95% of learning institutions experience bullying globally. Bullying must be meet a specific rationale to be considered bullying. Such requirements include repetitiveness, recurrent imbalance of power, and provocation. Bullying can occur in schools, on campus, or the outskirts of school, but its setting must have been created within the school. Regardless of the position, all the stakeholders in a school context, such as parents, educators, children, and community members, are required to contribute to the prevention of bullying in schools. School bullying is increasingly becoming a social problem in modern society. Ideally, there are several types of school bullying attached to different causes. The effects of school bullying can be classified in psychological, economical, and academic dimensions.
Types of Bullying in Schools
The common types of bullying in a school setting include verbal, sexual, cyber, psychological, physical, and higher education bullying. Notably, victims in a learning context can experience bullying regardless of age. The aforementioned types of bullying are further classified as either direct or indirect bullying. Direct bullying is defined as an attack that is openly targeted to a victim. Direct bullying is either verbal or physical. Contrary, indirect bullying involves different forms of relational aggression that leads to social isolation through defaming one's reputation and manipulating the conscience of others into falsehood. Indirect bullying is usually hard and subtle to detect in a school setting (Goodwin et al. 330). If undertaken by a group of bullies, direct and indirect bullying can be referred to as pack bullying. The different types of bullying can be defined either directly or indirectly relative to the implication to the victim.
Physical bullying occurs when there is unwanted physical contact between the victim and the bully. Physical contact can be hand to hand or tripping and throwing items at others that can cause physical harm. The second is emotional bullying. Emotional bullying can be defined as hurting others emotionally by negatively influencing their moods and psyche. The primary examples of emotional bullying include; belittling, spreading false information, and defamation. Verbal bullying can be defined as the usage of slanderous language or statements causing emotional distress to other people. Examples of verbal bullying include harassing, mocking, teasing, and threatening to cause harm. Finally, Cyberbullying is attached to the evolution of the internet and computers. The use of computers in bullying at schoolyards is on the surge. In most instances, schools experience difficulties in controlling cyberbullying as experiences are beyond the school fraternity.
The other common types of school bullying are sexual bullying and higher education bullying. Sexual bullying is either non-physical or physical, grounded on the gender or sexuality of the victim. In most instances, sexual bullying is undertaken by the male gender. The United States department of education reports an average of 60% of expulsions and suspensions from learning institutions attached to sexual bullying (Goodwin et al. 328). In most instances, the young ones are frames into tricks to share their nudes, after which there are forced to fulfill specific sexual demands at the expense of exposure. Higher education bullying occurs at the campus or college level. Around 95% of students have reported having been bullied at the college level. Higher education bullying results in depression and suicide in most cases.
Measures to Control Bullying
The main approaches in controlling bullying in school settings include the implementation of educative programs, creating a positive school climate, engaging parents, encouraging open communication and punishments. These techniques, however, vary depending on the learning level and the prevalence of bullying in the particular period. Education programs involve creating awareness to parents, students, and teachers regarding what constitutes bullying. Educative programs are instrumental in creating insight into the harmful nature of whichever kind of bullying. All the stakeholders within the school fraternity are enrolled in sessions of creating awareness on the signs of bullying and the most appropriate intervention criteria. The most common ways in educating on bullying include role-play, identification and reporting discussions, and other approaches to decline being involved in bullying. Nickerson(19) argued that educative programs are 62% effective in curbing the prevalence of bullying in learning institutions.
Secondly, schools can help in the prevention of bullying by promoting a positive school climate. Schools with a positive climate are presumed to have a healthy development, while the negative school climate results in a surge in bullying cases, unsafe feelings, victimization, and aggression. While the elements of positive school culture vary from norms relative to power, relationships, and feelings, it's evident that a positive climate is a product of a conscious process that becomes self-reinforcing (Goodwin et al. 330). The main determinants of a positive climate include leadership and integrity in learning institutions. Therefore, the ability to have cognitive leaders is an advantage of coping with bullying in schools.
Third, schools should engage parents. Parents spend most of their time with children at the primary level. While there are many stakeholders involved in the lives of the children, parents play an essential role in understanding their behavior. Engaging parents in bullying scenarios means initiating communication on the progress of the children in terms of behavior and performance. Integration between parents and teachers is essential in providing consistent approaches that help yield a more productive and appropriate behavior (Nickerson 22). Parents can help their children recognize while being bullied by others. However, the approach is not viable in urban schools as parents experience difficulties establishing trust with schools.
Finally, schools should initiate open communication techniques. Open communication is essential in building rapport. Having open communication means that students can disclose their problems to teachers. Open communication helps the teachers gain more insight into existing bullies in the school (Nickerson 20). For instance, classroom meetings in grade 4 will enable teachers to obtain crucial information in enacting more controls to curb bullying in schools. Teachers are expected to listen carefully during the class meetings to avoid inflicting fear on the learners. Students should be assured of confidentiality and privacy of the information obtained as any disclosure might attract further bullying.
Effects of School Bullying 
The effect of school bullying can be categorized in psychological and academic dimensions. Bullying results in poor performance in school. More than 70% of learners subjected to bullying ends up recording a decline in academic performance. The results are more severe at a young age. Bullying would result in fading of interest and participation of learners in school activities as it results in unexplained injuries linked to affecting concentration (Menesini and Christina 246). The impact of bullying on educational performance is increasingly becoming imminent. Bullying installs fear in learners from attending school regularly, thus affecting their consistency and concentration in class. Based on this explanation, it's evident that bullied students will experience difficulties in achieving their academic goals. Moreover, bullying is linked with an unsafe learning environment that creates a negative climate of fear and insecurities and the perception that teachers do not care about the welfare of learners, thus decline in quality of education.
Secondly, bullying is associated with psychological problems. While bullying to individuals helps them enhance their personality and perceptions as they grow, it's presumed that bullying can risk an individual developing an antisocial personality disorder linked to committing crimes. Bullying leads to depression, anxiety, and psychosomatic symptoms, which often leads to alcohol and substance abuse by the victims at a later stage in their lives. It's argued that victims of depression feel free and open to share their experience with others, unlike in bullying, where the victims would choose to shy talking about the feeling in fear of being bullied again. In the short run, bystanders of the bullying experience may develop the fear, guiltiness, and sadness, and if the experience persists, they might get psychologically drained (Sampson). Therefore, the victims of bullying experiences struggle with insomnia, suicidal thoughts, health problems, and depression. Bullying does affect not only the students but also their classmates and family. Feeling powerless, parents and immediate family members might fall victim to depression and emotional distress. Some parents would invest more time in protecting their children, thus affecting them psychologically and economically.
Causes of Bullying
There are numerous causes of school bullying attached to religion, socioeconomic status, race, and gender. Understanding the reasons why students chose to bully their classmates is significant to teachers in combating bullying. The National Center for Educational Statistics report established that 25% of Blacks, 22% of Caucasians, 17% of Hispanics, and 9% of Asian students were bullied in 2017 (Divecha). Some of the students that bully others have higher levels of courage and confidence and can respond aggressively if threatened by the behavior. Students at the college level get bullied on sexual matters. For instance, the subscribers to LGBTQA sexual orientation get bullied based on their decision as gay or lesbians. Moreover, bullying in schools is caused by other factors attached to families. Students from abuse and divorced families are likely to bully others due to jealousy, anger, and despair.
From the above discussion, it's evident that school bullying in whichever capacity is detrimental to human dignity. School bullying is increasingly becoming a social problem in modern society. Ideally, there are several types of school bullying attached to different causes. The effects of school bullying can be classified in psychological, economical, and academic dimensions. The primary forms of school form such as verbal, sexual, cyber, psychological, physical, and higher education bullying are categorized into direct and indirect bullying. The intervention strategies to curb bullying should involve all the stakeholders, such as parents, teachers, and students. The main approaches in controlling bullying in school settings include implementing educative programs, creating a positive school climate, engaging parents, and encouraging open communication and punishments.
Works Cited
Divecha, Diana. "What Are the Best Ways to Prevent Bullying in Schools?"  Greater Good , https://greatergood.berkeley.edu/article/item/what_are_the_best_ways_to_prevent_bullyi ng_in_schools
Sampson, Rana. "Center for Problem-Oriented Policing." Arizona State University,  https://popcenter.asu.edu/content/bullying-schools-0
Menesini, Ersilia, and Christina Salmivalli. "Bullying in schools: the state of knowledge and effective interventions."  Psychology, health & medicine  22.sup1 (2017): 240-253.
Goodwin, John, et al. "Bullying in schools: an evaluation of the use of drama in bullying prevention." Journal of Creativity in Mental Health 14.3 (2019): 329-342.
Nickerson, Amanda B. "Preventing and intervening with bullying in schools: A framework for evidence- based practice."  School Mental Health  11.1 (2019): 15-28.
Cite this page
Similar essay samples.
Essay on Environmental Effect of Climate Change on Human
Analysing the effect of work from home and employee productivity after...
Essay on Do You Think a Production Theory of Causality Is Preferable t...
SWOT Analysis of Chinese Frozen Vegetable Sector & Pest Analysis o...
Essay on Philanthropy and Education
Essay on Population Health Policy Change To Address the Issue of Teen ...

Essay Guides
Other Essays
Bullying Essay Writing Prompts & Examples for Students
Speech Topics
Basics of Essay Writing
Essay Topics
Main Academic Essays
Research Paper Topics
Basics of Research Paper Writing
Miscellaneous
Chicago/ Turabian
Data & Statistics
Methodology
Admission Writing Tips
Admission Advice
Other Guides
Student Life
Studying Tips
Understanding Plagiarism
Academic Writing Tips
Basics of Dissertation & Thesis Writing

Research Paper Guides
Formatting Guides
Basics of Research Process
Admission Guides
Dissertation & Thesis Guides
Bullying Essay Writing Prompts & Examples for Students
Table of contents

Use our free Readability checker
Bullying is a repeated, physical, social, or psychological behavior that refers to the misuse of power by a person or group towards another individual or people. It is unacceptable in the United States! However, the acts of bullying are typical for the educational institutions, especially high schools. The teachers assign corresponding essays and research papers hoping to prove the harmfulness of this phenomenon to the students. Do not confuse bullying essay and bully essay! We will explain the difference between these two, share some good topics, provide useful writing tips, and present free examples of such papers. There are times when students can do nothing about the homework. It does not mean they know nothing about the offered topic or have no talent - the lack of time is the most common reason. What our academic writing company offers is quality help with writing an essay available online 24/7. Do not miss your chance to improve your grade!  
What Is Bullying Essay?
One may ask, " What is bullying essay? " Okay, not all students know the definition of this word because some of them are lucky never to witness school bullying. A bullying essay is an academic paper on the humiliation, inequality, and unfair treatment of a person by another person or a group of people. It is a common phenomenon in the US schools. Bullying is one of the main reasons for the massive school murders. Because this activity may lead to the fatal, dramatic consequences, a bullying essay is one of the most popular assignments.
Working on Bullying Essay Outline
The primary thing to get ready with before writing a bully essay is the bullying essay outline. It is a must in any type of writing. An outline won't let you get lost during the writing process. It looks like a detailed plan of action, and here is an example:
The negative aspects & adverse consequences of bullying.
The victims of bullying: common features they share, reasons to be involved in bullying, and mistakes the victims do.
Conditions under which bullying takes place.
The outcomes of bullying.
Possible solutions against bullying: from the things students should do on their own to the involvement of parents and teachers.
Conclusion Relate bullying as a story and rewrite the thesis statement from the introduction.
Preparing an Unforgettable Bullying Essay Introduction
In the bullying essay introduction, introduce the topic you are going to discuss. Define the term "bullying" using a dictionary and own words. Show the importance of discussing this issue by starting with an interesting fact or official statistics. The examples of the opening sentences are:
"Between 1 in 4 US students say they have been bullied at school." "There is no general profile of a person involved in bullying. Young adolescents who bully can be either well-connected socially or marginalized." 
The rationale for writing an interesting bullying essay introduction is to make it possible to let the reader appreciate the topic and understand its significance.
Tips on Writing a Bullying Essay Conclusion Paragraph
A bullying essay conclusion paragraph should leave the greatest impression on the reader and motivate them to contribute something to the war against bullying. A writer can start with the essay hook or rewritten thesis. Both versions are good to make the reader interested. A student has to develop a conclusion to guarantee a closure for the bullying essay that defines his or her final claim concerning the problem of bullying in schools or an entire community. It is time to stop the anti-social behaviour!
Offer a final statement that talks about the abusive practices against the person or group of people.
Provide learning insight to stress the important role of bullying in the life of modern kids. Show the importance of further research. Think about what makes a significant lesson for personal perception.
Share feedback relevant to the implementation of governmental regulations created to stop the bullying.
Come up with the recommendations about bullying to let others think about the most effective way of handling the problem.
List the negative implications of bullying (victim's physical & mental problems).
Post-Writing Steps
No matter whether you work on a short essay about bullying or a long one, the post-writing recommendations are the same. Do not ignore their importance!
Look at the format and structure of the paper and fix it if needed.
Proofread to detect & fix any grammar, spelling, or punctuation mistakes.
Seek for the tutor's feedback before revising.
Apply grammar and plagiarism checking software to get rid of the errors.
Let your peers or family members read the bullying essay to make sure it is polished.
20 Anti Bullying Essay Topics
An essay on bullying is not limited to defining the term. It has many options when it comes to choosing a specific topic. An essay on bullying may have several categories. One of the examples is cyber bullying essay - the threat of bullying with the help of social profiles and Internet, in general, is high.
Reasons why teasing may end up bullying.
Accepting people for who they are - preventing bullying.
The ways to support people who were bullied in the past.
The consequences of school bullying.
Turning for help to the adults.
Stopping the culture of bullying in the US schools.
Ways to make students feel comfortable when talking about bullying.
The problem of standing around and doing nothing to help the victim.
How other kids may prevent their peers from bullying each other.
Bullying in person vs. bullying in a group.
What are the mental consequences of bullying?
How can students prevent cyberbullying?
Reasons why some people bully others.
The way a bully feels once he or she put someone down.
Family essay : The role of family members in the life of the bullied person.
Risks for standing up for the one who is being bullied.
New ways to increase the community's awareness about bullying
Describing the episode of bullying from your life.
Things you would do if someone tried to bully you.
Different types of bullying.
Each of these bullying essay titles is a good example of the ways to reduce bullying in schools essay. If you still lack ideas, rely on our Topic Generator for Essay . 
Read our free bullying essay examples. They will help to understand the goals of such paper better!
5 Awesome Bullying Essay Examples
Argumentative essay on bullying.
An argumentative essay on bullying is a challenge. A writer has to take one of the positions in the existing debate. Unlike in persuasive paper, there is no need to convince the target audience of your truth, and it makes the mission a bit easier. Here is an extract from such essay:
"Bullying is unacceptable, and many movements exist trying to stop this act of violence and inequality among teenagers. I will formulate an argument towards the problem at hand. Being a student of the high school, I see bullying among students of my age every day. That is why I will express my support in the fight against this phenomenon. Some things change for better thanks to the efforts of our parents and teachers, but the signs of bullying are present in most of the US education institutions. It is inhuman and has to end. Do you think the measures contemporary society takes are effective? I am a former victim of bullying: it happened several times when I was studying in the high school because of my family's social status. The rest of the students came from wealthy families, and they believed there is no place for "burglars" like me. What they did to me was morally unacceptable. I think the government along with the legal bodies should make school bullying illegal and punish those who commit this crime according to the constitutional law. Such type of crime can have a long-term impact on everybody involved in the act. The experts define several types of this crime. Those are face-to-face like direct name calling; at a distance like spreading rumors; and cyberbullying. To me, the worst one is face-to-face even though experts name cyberbullying as the most dangerous one."  
Persuasive Essay on Bullying
In a persuasive essay on bullying, a student has to explain his or her position towards the existing problem AND prove it to the reader. It requires more efforts than an argumentative paper. See the example below.
"School bullying is one of the basic issues in many educational institutions. Students may injure or even murder others. It happens in many regions of the world, but it looks like the United States suffer from this problem more than other countries. This type of crime is never acceptable. I have witnessed several acts of severe school bullying in my city, and I do not understand why teachers, parents, and government do nothing special to prevent such cases. Even if the act of bullying has nothing to do with physical injuries or rape, it may lead to the victim's suicide. That is the purpose of the school bullies. I insist on forcing all shareholders in the education sector to cooperate to decide on the ways of handling and preventing this problem until it gets worse. The shareholders and working personnel are responsible for bullying. They should guarantee the safety of every student. One of the solutions I recommend implementing to fight against school bullying effectively is through special education explaining why this type of activity is to be discouraged and measures to take if bullying takes place on the eyes of other students. The students should understand the problem. Writing a persuasive essay on this topic might be a clue to the solution."  
Cyber Bullying Cause and Effect Essay
A cyberbullying cause and effect essay should explain the reasons for bullying and the possible consequences. Most of the outcomes are dramatic and even fatal.
"Hitting someone makes a bully feel good. The strongest ones tend to express their significance through humiliating the weak. It is a natural instinct of many people. The primary reason to blame people who are weaker than you is the inferiority complex - the bully is a non-confident teen who feels better when making others look beneath himself or herself. The psychologists name one more reason. One of the main problems that lead to school bullying is the inability of parents to control their children. Those who come from wealthy families believe they will stay untouched. This feeling of permissiveness results in many different crimes and bullying is one of them. The major effect of the school bullying is the dramatic change in victim's personality. Bullying can make initially happy and mentally healthy people self-conscious, shy, non-confident, or insane. Some of them end up in asylums. The results of bullying are obvious: the person becomes anti-social and keeps away from trying new things. The victims avoid speaking in public or participating in team games. In some situations, a bullying victim can start to have previously absent anxious signs."  
5 Paragraph Essay About Bullying
Do you need an example of 5 paragraph essay about bullying? Find the solution below - discover more statistics & facts about bullying in the US schools.
"Bullying is one of the most common problems in the US schools. More than seven percent of kids in the 8th grade prefer staying at home once per month because of the school bullying (Banks, 1997). 15% of students are regularly bullied. Some of them are initiated into the bullying practice by the older students. The paper will talk about the definition of bullying, causes, effects, and the ways people can prevent this phenomenon. Bullying exists for ages. In most situations, it involves the School Bus Park, school hallways, and bathrooms, sometimes during recess (Banks, 1997). A bully never attacks alone. Such person prefers being surrounded by some type of minions that follow him/her everywhere. These people, minions, tend to have no personal opinion, and that makes them a treasure for the leader."  
How to Prevent Bullying Essay
One of the most popular topics is how to prevent bullying essay. People should not close their eyes to the problems of teenagers ! Your essay may sound this way:
"A victor of bullying can do a lot to stop this phenomenon. It is necessary to take measures to protect yourself by evaluating personal strengths and weaknesses. This way, you will know how to resists the bullies. It is critical to develop and implement psychological, defensive tactics to keep away from getting in touch with the bullies. To stay away from bullying, one has to avoid any contacts with the bullies. A potential victim should not show anger in case of the attack - a good sense of humor may prevent the conflict. If bullying happens, the victim must report it immediately."
So, writing a teenage bullying essay is useful. It helps to study one of the most serious school problems. Bullying essay should unite people in a battle against inequality and unfair treatment in educational institutions. What do you think? 
If you need to share your thoughts on a piece of paper and get the highest grade, contact our professional team of writers. We offer academic solutions for democratic prices!  
Daniel Howard is an Essay Writing guru. He helps students create essays that will strike a chord with the readers.

You may also like
The New York Times
Nicholas kristof | winning student essays on bullying.
Winning Student Essays on Bullying
My Thursday column is about the winners in my essay contest about bullying, but the column is too short to publish more than excerpts there. So here are the full versions of the winning essays.
But first, a thanks to my partners in this effort. Teen Ink, a magazine for teenage writing, was hugely helpful in sifting through all 1,200 submissions and narrowing them to 59 finalists for me to go through along with my assistant, Natalie Kitroeff. Stephanie and John Meyer of Teen Ink offered important suggestions for how to run the contest and a digest of important themes that resonated through the many submissions. Some writing about bullying can also be seen on Teen Ink's website and here at The New York Times Learning Network , as well as on Harvard Education School's Ed. magazine.
Now here are the winning essays:
Teenage Girls; the Cruel Super Humans from Outer Space By Lena Rawley, 17, from Montclair, N.J.
Teenage girls are cruel super-humans from a distant galaxy sent here to destroy us all. They have the self entitlement of a celebrity heiress and the aggression of a Roman Gladiator. Like vampires they feed off the blood of the weak. They're pubescent monsters. Adolescent boogeymen.
While my observations may be coming from a point of bias, that doesn't mean they are faulty in accuracy. As a teenage girl myself, I think I know teenage girls quite well. Not only was I a former teenage mean girl, but I was tortured, tormented, isolated and socially maimed by them as well.
When they acquire a target, teenage girls, with the determination of a private assassin, will stop at nothing to take down their target. They're relentless. They're cruel. Their methods are insane. They are never to be underestimated. In middle school, I made the mistake of underestimating the power of these skinny jean clad monsters. I thought I was safe, I thought myself impervious to their cruelty. I watched them do on to others as they would later do on to me, and felt no fear. I was a fool however, for teenage girls pick their targets by familiarity. They are less likely to torment someone small and insignificant and more likely to viciously turn on their friends. Preferably the weakest link in their group, prey who is easy for them to catch and take down.
I was the weakest link. I was the wounded gazelle. And thus, I became their target. It was eerie because, when my eventual demise began, I had no idea what was going on. Yes it was slightly fishy that they had stopped calling me, stopped saying hi to me in the hallway, but I assumed it was just nothing. Again, I was wrong.
Once the period of silence came to a close, all hell broke loose. Vicious rumors began spreading around and dirty looks and foul words were thrown my way in the hall. I was forced off the lunch table and into social leprosy. Exactly a week after phase two (social alienation) had began I received an email from the ringleader of the group. I opened it up to reveal a headline that bluntly stated, "Fifty Reason Why We Can't Be Friends With You." Underneath the headline, as promised, were neatly fifty reasons, ranging from my body to my personality to my clothes, that clearly stated the reason for my alienation.
I felt sick.
But I wasn't going to let them get me. Those hyenas didn't deserve my tears. I deleted the note, picked up the pieces and moved on. I found friends who were kind and accepting. Friends who wouldn't devour their own. My experience, while evidently not ideal, is something I would not change. I don't see it as a stain upon the fabric of my life, but more like an embellishment. A decorative brooch I wear with pride, a brooch that cries, I overcame bullying, so can you.
Too Late By Alyssa Ahrens, 17, Indiana
A young girl walked through her high school halls, clutching a book tightly against her stomach, as if it were a shield. She has her hair loose, allowing the tendrils of it to gather by the sides of her face. Another shield. She stares pointedly at the floor, taking quick, hushed steps as she reaches the stairs. Gingerly, she climbs up them one step at a time, looking about her for that frighteningly familiar face. She feels the clamor of the students around her, brushing past her, fighting their way through the crowded hallways.
The world turns into blurs around her as she sights a face at the top of the stairs, lounging against the corner in the stairwell, smiling as it recognizes its prey.
It's too late to turn around. It's too late to hurry past. She's been spotted… Too late. Too late. Too late. Hands grab her book, and she is pulled to the corner. Cruel eyes crinkle in laughter. No words are spoken.
In the breath of a moment, the girl's hands are empty, flailing in the air for purchase as she is tumbling, falling backward. Her head meets a sharp corner, her hand hits the wall with a sharp crack. With pain erupting in her, she slides down the rest of the steps.
She hears something skidding across the floor by her head. It is her book. Her useless shield.
There is one more flash of that gloating smile before it rounds the stairs.
A few kids glance at her. One hands her book to her and gives her a hand up. The girl takes a quick inventory. Her hand hurts, head is throbbing, and ankle is on fire.
Nothing broken.
She is pushed forward by the teacher behind her, her voice chiming "Time to get to class," methodically. This girl is me. Just another student. Just another victim.
For 8 years, this is the world I have lived in. For 8 years, I have skipped lunch to get to the safety of the library, bury myself in books, and count the days till graduation. As of today, it is 64. I used to have five very close friends, friends who endured the same Hell as I did. Every day. Words like bullets, raining down upon you till there is nothing left. Those words hurt me worse than getting shoved down a flight of stairs ever did. Those words, that smile.. those are what make me wake up at night screaming. Those are what I see when I look in the mirror. Nothing. Worthless. Loser. Sometimes they told us we were better off dead.
Two of my friends followed their advice. One never saw the age of 14, the other never got his license. Never say that they are just words. Don't think it's our confidence that is the problem. It is the bullies.
It's too late for me. Too late for a lot of kids. Nothing will undo the years I have spent questioning what I did wrong. But for millions of other kids, it isn't too late.
Bullying starts early and gets worse. Tackle it in elementary school. It isn't cute. It doesn't mean that the girl likes that boy or vice versa. It is bullying. It is dangerous. And it needs to be stopped. Before it's too late.
My Hurt By Madison Jaronski, 15, New Hope, Penn.
Tears have been flooding down my face; breathing is a task that now seems impossible. I draw my legs closer and closer into my chest as I try to transform the pressure into reassuring comfort. I begin to slowly rock myself and by now my tears have colored my pillow black. The lights are off and no one is home to hear my helpless cries. Thoughts are running mindlessly through my brain but the only word I manage to create is why. Why me? Why has this happened to me? Why has all of this happened in one year? One year. Those thoughts only seem to make me cry even louder. All the memories from past incidents now rush to my mind and I am now consumed, lost in my own sea of tears with nothing or no one to be my boat to take me to shore.
I honestly can't recall how long I lay there that night. Any sense of time has vanished months ago for me because it does not matter what time or day it is: I knew I would be bullied. As I reflect upon this year, all of my accomplishments and enjoyable moments are overshadowed by the pain and harassment that was thrust upon me. Just looking at my surface, you would see, a confident young woman, as sturdy as a rock. You would never think that I was broken, broken into a million pieces like shattered glass, all because of the work of a group of senior boys. You would never think that I have starved myself multiple times due to my desire to fade into the backdrop of the world.
Whenever I build up the strength to tell someone about this year, I get the same old fake response "Oh my, how horrible, I am so sorry. But don't worry, I have been bullied too so I understand." The thing is though; that statement is never comforting because right then I think "Really… You have been verbally attacked while walking in your hometown and school? You have been betrayed by some of your closest friends? Spent many late nights to early mornings crying yourself to sleep? You have been publicly harassed? And still at the end of all of it, got blamed for every last thing too?" Nobody ever answers "yes" back. Never.
I hope I just took some of you back and made you realize that bullying is specific. No two acts of bullying are the same because bullying is always personal, always meant to strike home with that individual person, to make that individual feel as if she is completely worthless to the world. That is what a group of senior boys did to me this year, and I only got through this year because I had my closest friend right by my side, a beacon through this storm.
No Escape By Paulina Puskala, 17, Marquette, Mich.
Bullying, an unfortunate but seemingly inevitable human activity, has scattered itself through societies since the beginning of time. Cavemen participated perhaps in more extreme equivalents such as stoning each other, while modern businessmen call each other idiots on national television. The term "bully" refers to that three year old "meanie" at daycare who steals juice boxes, as well as the friend of that one guy's cousin who stole that one girl's chemistry partner's boyfriend. The term "bullying" covers a broad, complicated spectrum of activities, but really boils down to this: placing an undeserving individual/group under a microscope, shredding it apart, and making it feel as small and insignificant as possible. Despite the more recent pushes to end bullying in schools, this atrocity is nothing new to our educational institutions. Fifty years ago, one kid – angry at another for reasons no different than today – proceeded to beat him up beneath the monkey bars. Twenty minutes and a bloody nose later, the assaulter escaped the principal's office with a warning before dawdling back to class. A swing of a fist nowadays, the assaulter lands in the hands of the cops pending expulsion. More extreme consequences keep physical bullying at bay, but kids find other ways to vent anger, and it is no cliché that words cause more pain than actions. Problems soon forgotten after a bit of innocent wrestling now drag on with extra name calling to make up for it.
Bullying once stayed within the confines of school property. Victims dreaded leaving home in the morning to attend eight-hour long torture sessions, but looked forward to returning to safety at night. Today unfortunately, technology-enabled bullies contain the ability to harass 24/7, right at their fingertips. Upon leaving school kids hold the ability to bombard and be bombarded with texts, instant messages, and social media. Stomach-churning words once expected between 8 a.m. and 3 p.m. now stab without warning at any hour. Youth don't feel safe in their own beds at night. "Just turn off the phone" is easy to say, but knowing that a profanity-spewing message is sitting right there ready to read does no good.
Today's problem isn't so much the bullying itself – bullying has been around for centuries. The problem is that it is difficult to escape it. Evenings, weekends, and family vacations once free from peers are now engulfed in the stress of unlimited communication. Unlimited communication no doubt has its benefits, but because it, no matter what the hour or location, it's near impossible to be free. Despite campaigning, bullying itself won't become extinct, but the safety felt by victims can be increased. Technology – a prominent form of bullying – can be limited. Parents can limit the use of technological features such as texting and social media while encouraging and modeling healthy habits: the dinner table and bed are no place for a cell phone. Communication is essential, but the inability to leave stress at school even at night has caused our youth big problems.
Thanks to all who participated, and congratulations to the winners. Please post any comments here. And I'm interested in the idea of other contests like this one, so if you have suggestions for topics, let me know here.
What's Next
80 Bullying Essay Topics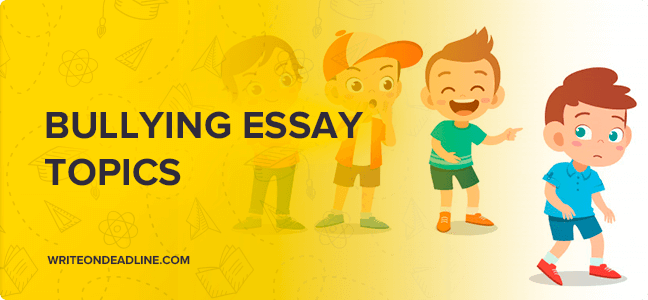 Table of Contents
Bullying Essay Guide: Topics, Selection, and Writing Tips
Bullying is a topic that has attracted significant attention over the years due to its widespread prevalence and detrimental effects on victims. Primarily observed among school children, bullying often stems from social differences, physical appearances, or an individual's vulnerability. This article aims to guide you through the process of selecting the best bullying essay topic and offers a plethora of topics to inspire your writing.
How to Choose the Best Bullying Essay Topic?
1. Consider Your Audience: Choose a topic that resonates with your readers. Given the prevalence of bullying, many can relate, including perhaps your teachers.
2. Brainstorm and Collaborate: Discuss potential topics with peers to gauge their depth and relevance.
3. Hook Your Readers: Start with an engaging title and opening line to captivate your audience immediately.
4. Rely on Facts: Ensure you incorporate accurate statistics and facts to build a credible argument.
5. Proofread: Review your essay, refine it, and seek feedback. Ensure all aspects of your chosen topic are addressed. For comprehensive proofreading and topic selection, consider using professional services like writeondeadline.com .
Bullying Essay Topics
General topics:.
Effects of bullying on victims' wellbeing.
Strategies to combat bullying in schools.
The role of parents in addressing bullying.
Personal experiences with bullying – as a bystander or victim.
Legal implications and interventions against bullying.
Motivations behind bullying behaviors.
The societal view on bullying: Is it normalized?
Differentiating between various forms of bullying.
The impact of teachers' interventions in bullying scenarios.
Raising awareness about bullying in educational institutions.
Cyberbullying Topics:
Factors leading to cyberbullying.
Overcoming the trauma of online harassment.
Investigative methods to trace cyberbullies.
The psychology of individuals who cyber bully.
Comparing the psychological impacts: Cyberbullying vs. traditional bullying.
How social media platforms can be breeding grounds for cyberbullying.
Prevention strategies against online harassment.
Anti-Bullying Topics:
Effective measures to eradicate bullying.
The repercussions of bullying on individuals.
Role of parents and educators in supporting bullying victims.
Social dynamics contributing to bullying.
Governmental initiatives against bullying in schools.
Techniques to confront and neutralize bullies.
General Bullying Topics:
The psychological aftermath of being bullied.
The global statistics on bullying: How does it vary?
The role of school leadership in bullying interventions.
Bullying and its connection to the rise in youth mental health issues.
Can bullying be linked to familial structures and parenting styles?
Bullying in adult workplaces: Is it an extension of school behavior?
How pop culture and media representation influence bullying trends.
The economic implications of bullying on society.
Effects of bullying on academic achievements.
The role of peer pressure in bullying incidents.
Cyberbullying Themes:
Anonymity and its role in escalating cyberbullying.
The dark side of social networking sites: A hub for bullies.
Laws and regulations against cyberbullying worldwide.
The role of tech companies in preventing online harassment.
Digital footprints: How they contribute to cyberbullying.
The evolution of cyberbullying: Past, present, and future.
Parental monitoring: A solution to teen cyberbullying?
The contrast between online and offline bullying personas.
How educators can equip students against online threats.
The long-term effects of cyberbullying on mental health.
Anti-Bullying Initiatives:
School programs that effectively reduce bullying.
The power of storytelling and personal narratives in bullying prevention.
Community-driven initiatives against bullying.
The role of celebrities and influencers in anti-bullying campaigns.
Collaborative strategies between parents and schools to counteract bullying.
Importance of counseling services in schools for bullied students.
Anti-bullying laws and their effectiveness.
The positive impact of peer-support groups.
Role models and mentors: Their influence on reducing bullying.
International anti-bullying initiatives and their success stories.
Bullying Research and Case Studies:
Detailed analysis of high-profile bullying incidents.
Cultural influences on bullying behaviors.
Ethnographic studies on bullying patterns.
The connection between substance abuse and bullying.
How do marginalized groups (LGBTQ+, ethnic minorities) experience bullying differently?
The link between childhood trauma and becoming a bully.
Comparative studies: Bullying in urban vs. rural schools.
Evaluating the success of helplines for bullied individuals.
The role of the internet in both escalating and combating bullying.
Assessing the impact of anti-bullying mobile apps and digital tools.
Societal and Psychological Perspectives:
Bullying from a sociological viewpoint: What does it reveal about society?
The psychological profile of a typical bully.
Do societal standards and ideals indirectly promote bullying?
How bullying affects the family dynamics of the victim.
The cycle of bullying: Can a victim become a bully?
Argumentative Essay Ideas on Bullying:
Defining a bully: Are they criminals?
Examining bullying trends across different age groups.
Gender dynamics in bullying: Do boys bully more than girls?
Assessing the correlation between bullying and academic performance.
The link between bullying and suicidal thoughts.
For those who might feel overwhelmed by the wide array of topics, our dedicated team at writeondeadline.com is here to assist. Whether you need help in choosing a topic, writing, or proofreading your essay, our experts are just a click away.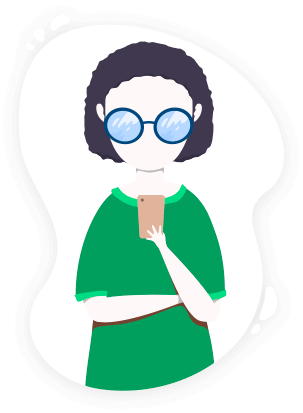 Plagiarism checker
Writing help, paraphrasing tool, bullying and its effects in public school.
Bullying , Critical Theory , Family , Gender , Gender Roles , Homosexuality , Masculinity , School , Sex , Social Issues , Social Norm , Social Psychology
How it works
Our society has seemingly recently discovered bullying and its effects in public schooling. As mentioned in The Bully Curriculum, young people have been resisting society's gender norms breaking from a masculine or feminine type, and this could be a possible cause for the intense amount of bullying as the side effect. Another article which mentions bullying harmful effects is, "Heteronormative Harassment " Queer Bullying and Gender-Nonconforming Students in fact, 9 out of 10 queer students experience harassment during school. Simply surviving can be a challenge for some groups especially those who have been oppressed for so many years and one can only imagine how rough it can get once bullying is an added factor. 
One theory suggests that after 9/11 bullying started to get worse in American schools. During this time, anger and resentment towards minorities and muslims took place, and the lgbtq community aswell. Behaviors of discrimination towards subgroups is a learned concept typically by family members since it seems elders tend to have stronger opinions on the past. This can then be brought to the schools by the children of these families and spread amongst the system to create a hostile environment full of resentment and hatred. 
During the same article, the author mentions the concept of bullying as a "machine" or "tool." This presents the perspective that bullying is generally male dominant. As many of us are aware, and I briefly mentioned, most behaviors are learned through culture. This male dominance is neutralized in society and can be seen in relation with women and men who appear to be more "feminine" and the need to prove masculinity. So instead of school systems explaining the generalized hatred, resentment, or dominance many people learn, the teachers learn what to do in a situation of bullying and the kids have a "bully free zone." The author discusses the common beliefs schools have in perspective to bullying and breaks them down into four categories. 
The first, Pathologizing: bullying as an epidemic (infection in a school body). This makes the victim feel ashamed rather than willing to assert their natural rights. The second is naturalizing bullying, saying "boys being boy." In this perspective it is "natural" to force boys to be tough and assert their dominance amongst others. Next is developmentalism: bullying is something boys will naturally out grow. And lastly, sympathizing: sympathizing with the victims especially after someone commits suicide. Both of these last two relate to another topic discussed in the chapter the "It gets better campaign," sending the message that it's okay to suffer now because it will get better in the future. Once again normalizing bullying and the structure it lies within. 
This reminded me of a concept from "Heteronormative Harassment " Queer Bullying and Gender-Nonconforming Students, where Freud believed that all human beings were innately bisexaul, and are only heterosexual and homosexual as a result of their experiences with parents via nurturing environmental conditions. I find this an interesting concept for many reasons. I imagine everyone bisexual going through the same challenges and bullying decreasing for that reason. If boys were not told who to like and what behaviors were socially accepted by the male population they would feel just as uncomfortable as those who are unaware of what category to fit in. Although queer theory in consideration to mainstream bullying has been institualized, there is an ongoing process of normalization that persists to this day. 
By teaching the youth, "It gets better" they see bullying as a process they must go through to one day become rich, famous, and healthy and also teaches the bullies they are doing the right thing by keeping societies structures in place. Teachers need to mention minorities as have always being here, past and present, and respect for these people should have come a long time ago. The educational and democratic response must go above and beyond simply implementing a zero- tolerance bullying policy and reconstruct the physical and mental habits of the school system through collective action, self reflection and the ability to resist societal and cultural norms.
The deadline is too short to read someone else's essay
Cite this page.
Bullying and its Effects in Public School. (2021, Feb 24). Retrieved from https://papersowl.com/examples/bullying-and-its-effects-in-public-school/
"Bullying and its Effects in Public School." PapersOwl.com , 24 Feb 2021, https://papersowl.com/examples/bullying-and-its-effects-in-public-school/
PapersOwl.com. (2021). Bullying and its Effects in Public School . [Online]. Available at: https://papersowl.com/examples/bullying-and-its-effects-in-public-school/ [Accessed: 17 Nov. 2023]
"Bullying and its Effects in Public School." PapersOwl.com, Feb 24, 2021. Accessed November 17, 2023. https://papersowl.com/examples/bullying-and-its-effects-in-public-school/
"Bullying and its Effects in Public School," PapersOwl.com , 24-Feb-2021. [Online]. Available: https://papersowl.com/examples/bullying-and-its-effects-in-public-school/. [Accessed: 17-Nov-2023]
PapersOwl.com. (2021). Bullying and its Effects in Public School . [Online]. Available at: https://papersowl.com/examples/bullying-and-its-effects-in-public-school/ [Accessed: 17-Nov-2023]
Don't let plagiarism ruin your grade
Make sure your essay is plagiarism-free or hire a writer to get a unique paper crafted to your needs.
Plagiarized Text
Leave your email and we will send a sample to you., not finding what you need, search for essay samples now.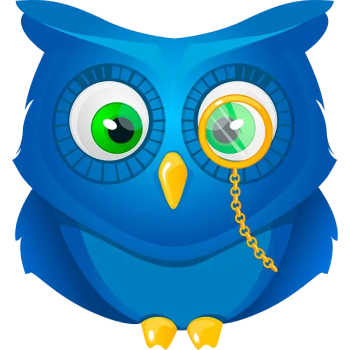 Having doubts about how to write your paper correctly?
Our writers will help you fix any mistakes and get an A+!
Please check your inbox.
Don't use plagiarized sources
Where do you want us to send this sample, attention this is just a sample..
You can order an original essay written according to your instructions.
Trusted by over 1 million students worldwide
1. Tell Us Your Requirements
2. Pick your perfect writer
3. Get Your Paper and Pay
Hi! I'm Amy, your personal assistant!
Don't know where to start? Give me your paper requirements and I connect you to an academic expert.
short deadlines
100% Plagiarism-Free
Certified writers
May 9, 2023
Write Outstanding Essays on Bullying: Expert Strategies, Compelling Examples, and the Power of AI
Bullying is a pervasive problem in our society, affecting millions of people every year. If you're passionate about combating bullying and want to write an outstanding essay that inspires change, you've come to the right place. In this article, we'll provide you with expert strategies for crafting a compelling argument, share real-world examples of anti-bullying efforts, and introduce you to the power of AI writing tools like Jenni.ai. With our guidance and support, you'll have the tools and resources you need to create an essay that makes a real impact on this critical issue.
Bullying is a pervasive issue in academic institutions, and it's important to address this problem by raising awareness. If you're tasked with writing an essay on bullying, it's crucial to define what bullying is and discuss its various forms and impacts. To make your essay more engaging, consider weaving in personal stories and statistics to illustrate the severity of bullying. You can also utilize AI support to help fine-tune your writing and make your essay more polished. With these expert strategies, you can craft a compelling narrative that sheds light on this important issue.
What is a Bullying essay?
You might wonder, "What is a bullying essay?" We understand that some children may not be familiar with the meaning of this term because they have never experienced bullying at school. Bullying is the degrading, unequal, and unfair treatment of one person by another or a group of individuals, and bullying essays are academic papers that examine these phenomena. Sadly, this is a typical occurrence in classrooms across the United States. One of the primary causes of such widespread violence in schools is bullying. An essay on bullying is a common academic assignment due to the potentially tragic outcomes of this behavior.
What are the types of bullying?
There can be various types of bullying, ranging from physical aggression to subtle manipulation and exclusion. Understanding the different forms that bullying can take is critical in developing effective strategies for prevention and intervention. In this section, we'll explore in more detail the different types of bullying, providing real-world examples and insights into their effects on victims.
Abusive physical bullying
Physical bullying occurs when bullies intentionally cause bodily harm or torture to a victim, or when they touch a victim without that person's permission.
Abusive language bullying
Refers to the use of derogatory, insulting, or offensive language to harm, intimidate, or humiliate the victim. This can take many forms, including name-calling, mocking, teasing, or spreading rumors. The impact of abusive language bullying can be significant, as it can cause emotional distress, lower self-esteem, and lead to feelings of isolation or social exclusion. In some cases, abusive language bullying can escalate to physical or cyberbullying, further exacerbating the harm done to the victim.
Psychological abuse:
Psychological bullying can occur when one person or a group of people spreads rumours about another person or makes them feel like they don't belong.
Bullying via the Internet (Cyberbullying)
When bullies utilise online platforms to harass, threaten, or otherwise abuse a victim. In a public setting, they could humiliate the other person by making derogatory remarks about them. It's not uncommon for bullies to use social media to ruin someone's reputation by publishing private details about them or even images and videos of them.
School bullying, college bullying, workplace bullying, public-place bullying, and so on are only some examples of the many settings in which bullying can occur. Family members and parents, however, are often just as guilty of unwitting bullying as anyone else. As a result, the victim may begin to experience a decline in self-esteem and other psychological effects.
According to research by UNESCO, 32% of students experience bullying while attending school. Bullying is also on the rise here in the United States. Instead, bullying is rapidly expanding to become an international crisis. It has been shown that guys are more likely to engage in physical bullying, while girls are more likely to experience psychological bullying.
How to write an outline for writing an essay on bullying
Do not underestimate the value of creating a plan for your essay about bullying. The best technique to save time and keep your writing is to follow some best writing secrets. If you don't want to forget anything crucial, you should prepare a precise strategy, and a good outline may do just that. For this kind of task, an alphabetic or numeric system will work well.
Write a well-organized essay by laying out your strategy in front of you, and be sure to label each component.
Step-by-step guide for writing an effective bullying essay:
Find yourself at a loss for words when tasked with starting off an essay on bullying? Have a look at the suggestions; they will assist you to draw in more readers. Your reader won't have any doubts about whether or not your article is worthwhile.
Define Bullying: Defining the term "bullying" for the reader. The meaning should be crystal obvious in his or her mind.
Call attention to the issue: The issue of bullying needs to be presented at this point. The most effective strategy to do this is to present solid evidence that bullying occurs worldwide. That's why tracking down the data won't be difficult.
Make the reader realize the significance of the issue: Your job is to convince the reader that talking about the subject you've picked is crucial.
When asked to write a conclusion, most students assume they only need to restate the main points made throughout the paper. It is completely wrong! Give the reader a sense of the value of your bullying research and the reasons he or she should care about your work.
In addition, you should discuss the steps you believe should be taken to address this issue. The verdict of your short essay on bullying should be reflected in the tone of your conclusion paragraph. This paragraph is not the place to introduce any new material.
4 Impactful Example essays about bullying
Jenni.ai can quickly and accurately compose outstanding essays on a wide variety of themes, including bullying. This software employs AI to quickly write essays on any topic. We highly recommend Jenni.ai if you need assistance with your thesis.
What are the effective ways to stop bullying in schools?
Introduction
Bullying in schools is a widespread problem that affects countless students around the world. This problem is not only confined to physical bullying, but it also includes verbal and emotional abuse, cyberbullying, and other forms of harassment.
The negative impact of bullying on the victim's mental and emotional health can be significant, leading to depression, anxiety, and even suicide. Therefore, it's essential to stop bullying in schools by using effective strategies that work. In this essay, we will discuss some expert tips and secrets to prevent bullying in schools and how AI assistance can aid in crafting narratives to address this issue.
The first effective way to stop bullying in schools is to create a positive school culture that emphasizes mutual respect and understanding. School administrators and teachers need to set a positive example for students by modeling respectful behavior and treating all students fairly and equally. When students feel valued and respected, they are less likely to engage in bullying behavior. Creating a positive school culture also involves creating a safe space for students to report bullying incidents without fear of retaliation.
Another effective way to prevent bullying in schools is to educate students about the negative impact of bullying on their peers. Students should be taught how to recognize bullying behavior and how to intervene when they see it happening. Schools can also invite guest speakers or hold workshops to educate students about the psychological impact of bullying and how to cope with the stress it causes.
Schools can also implement policies and procedures that discourage bullying behavior. For example, schools can create a zero-tolerance policy for bullying and enforce it consistently. This policy should include clear consequences for those who engage in bullying behavior, such as suspension or expulsion.
Schools should also establish procedures for reporting and investigating bullying incidents promptly. By creating a culture of accountability, students are less likely to engage in bullying behavior.
Using AI assistance can also be an effective tool to prevent bullying in schools. AI-powered chatbots can be programmed to detect bullying language and intervene to provide support and resources to the victim.
These chatbots can also provide resources to students and teachers on how to prevent and report bullying. AI algorithms can also analyze social media posts and identify patterns of cyberbullying, which can help schools intervene before the situation escalates.
Crafting narratives that address the issue of bullying can also be an effective tool to prevent it. These narratives can be in the form of movies, books, or plays, which can help students empathize with the victims and understand the impact of their behavior.
These narratives can also inspire students to become advocates for their peers and speak out against bullying. For example, the documentary "Bully" highlights the experiences of several victims of bullying and the impact it has on their lives. This documentary has been shown in schools across the United States, raising awareness and inspiring action against bullying.
In conclusion, stopping bullying in schools requires a multifaceted approach that involves creating a positive school culture, educating students, implementing policies and procedures, using AI assistance, and crafting effective narratives. While it may be challenging to eradicate bullying entirely, these strategies can help prevent it from becoming a prevalent issue. Schools and communities must work together to create a safe and supportive environment for all students to thrive. By doing so, we can create a future where bullying is no longer a concern.
What legal measures should be taken to stop this heinous act of bullying?
Bullying is a horrible practice that has far-reaching consequences for victims, their loved ones, and entire communities. It's a widespread issue that touches people of various ages, sexes, ethnicities, and economic standings. Whether it's verbal, physical, or psychological, bullying is never acceptable. It's not just a problem in the digital sphere; it's also a problem in classrooms and workplaces. Suicide, sadness, and anxiety are just some of the major mental health problems that can result from bullying.
Legal action is needed to put an end to bullying. There are laws against bullying, but they are not always enforced effectively. Thus, it is critical to creating competent ways for dealing with this issue.
One effective strategy is to increase public awareness about the effects of bullying. This can be done through public education campaigns, social media campaigns, and other outreach efforts. By raising awareness about the negative impact of bullying, more people will be motivated to take action against it.
Another strategy is to implement stronger legal measures to punish bullies. This can include criminal charges for serious cases of bullying, such as physical assault or cyberbullying. Additionally, civil lawsuits can be filed against bullies and their parents to hold them accountable for their actions.
Schools can also play a critical role in preventing bullying. By implementing anti-bullying policies and providing resources for students who have been bullied, schools can create a safe and supportive environment for all students. Schools can also work with parents and community organizations to address the issue of bullying in a comprehensive way.
Employers can also take steps to prevent bullying in the workplace. This can include implementing policies that prohibit bullying, providing training for employees on how to recognize and address bullying, and creating a supportive work environment where employees feel safe to speak up about bullying.
In addition to legal measures, there are also non-legal strategies that can be effective in stopping bullying. These include counseling and therapy for both victims and bullies, support groups for victims of bullying, and peer support programs that encourage students to support one another.
Ultimately, stopping bullying requires a multifaceted approach that involves legal measures, public education, and community engagement. By working together, we can create a safer and more supportive environment for everyone.
What are the causes and effects of school bullying?
School bullying is a widespread issue that can have devastating consequences for victims. Whether it's verbal, physical, or psychological, bullying is never acceptable. One or more people can participate in this activity, and it can take place in person or online. Bullying stems from a wide variety of factors that change from case to case and person to person.
Causes of Bullying
One of the main causes of bullying is a lack of empathy and understanding for others. Children who have not been taught to consider the feelings and perspectives of others may be more likely to engage in bullying behavior. In addition, children who have experienced trauma or abuse themselves may be more likely to bully others as a way to cope with their own feelings of pain and insecurity.
Another cause of bullying is a desire for power and control. Children who feel powerless in their own lives may turn to bullying as a way to assert control over others. This can be especially true for children who have experienced abuse or neglect at home.
Social dynamics can also play a role in bullying. Children who are perceived as different or outside the norm may be targeted by their peers. This can include children who are overweight, have a disability, or are part of a minority group. In some cases, children may also bully others as a way to fit in with a particular social group.
Effects of Bullying
The effects of bullying can be devastating for both the victim and the perpetrator. Victims of bullying may experience depression, anxiety, low self-esteem, and even suicidal thoughts. They may also struggle with academic performance, as bullying can interfere with their ability to concentrate and learn. For bullies, the long-term effects can include difficulty forming healthy relationships, problems with authority figures, and a higher risk of criminal behavior.
Bullying can also have a negative impact on the overall school climate. Schools with high levels of bullying may experience higher rates of absenteeism, decreased academic performance, and a decreased sense of safety and well-being among students.
Preventing bullying requires a comprehensive approach that addresses the underlying causes of bullying and provides support for both victims and perpetrators. This can include teaching empathy and respect for others, providing counseling and therapy for both victims and bullies, and creating a positive school climate that emphasizes tolerance and inclusivity.
In addition, schools can implement policies that prohibit bullying and provide clear consequences for those who engage in such behavior. This can include disciplinary action, such as suspension or expulsion, as well as restorative justice practices that help bullies understand the impact of their actions and make amends with their victims.
Parents can also play an important role in preventing bullying. By modeling positive behavior and teaching their children to respect others, parents can help prevent bullying behavior from developing in the first place. Additionally, parents can work with schools and community organizations to support victims of bullying and promote a culture of inclusivity and tolerance.
In conclusion, bullying is a serious problem in schools that can have far-reaching consequences for everyone involved. By understanding the causes and effects of bullying, and taking a comprehensive approach to prevention and intervention, we can create a safer and more supportive environment for all students.
Do boys bully more than girls?
Bullying is a widespread problem that affects children and adolescents around the world. It is defined as intentional, repetitive, and aggressive behavior that is carried out with the intention of causing harm or distress to others. Bullying can take many forms, including physical, verbal, and social aggression. It can also occur in various settings, including schools, neighborhoods, and online.
One question that often arises when discussing bullying is whether boys bully more than girls. Research on this topic has produced conflicting results, and the answer may vary depending on the specific type of bullying behavior being examined.
Physical Bullying
Physical bullying involves using physical force to intimidate or harm others. This type of bullying is more commonly associated with boys than girls. Studies have consistently found that boys are more likely than girls to engage in physical bullying behavior. This may be because boys are generally more physically aggressive than girls, and they may also be more likely to use physical aggression to solve problems.
Verbal Bullying
Verbal bullying involves using words to insult, intimidate, or degrade others. This type of bullying can be equally common among boys and girls. Some studies have found that girls are more likely to engage in verbal bullying than boys, while others have found the opposite. It is worth noting that boys and girls may use different types of verbal bullying. For example, girls may use more relational aggression, such as spreading rumors or excluding others from social groups, while boys may use more direct insults and name-calling.
Social Bullying
Social bullying involves using social manipulation to harm or exclude others. This can include spreading rumors, excluding others from social groups, and manipulating social status. Like verbal bullying, social bullying can be equally common among boys and girls. However, some research suggests that girls may be more likely to engage in social bullying than boys. This may be because girls tend to place a greater emphasis on social relationships and may be more skilled at manipulating social dynamics.
Cyberbullying
Cyberbullying involves using digital technology to harm or harass others. This can include sending threatening messages, spreading rumors online, and sharing embarrassing photos or videos. Like social bullying, cyberbullying can be equally common among boys and girls. However, some studies have found that girls may be more likely to engage in cyberbullying than boys. This may be because girls are more likely to use social media and other digital platforms to communicate with others, and they may also be more skilled at using these platforms to spread rumors and engage in other forms of social manipulation.
In conclusion, the question of whether boys bully more than girls is complex and multifaceted. While boys are more likely to engage in physical bullying, girls may be more likely to engage in verbal and social bullying. The prevalence of cyberbullying may also vary depending on gender. Ultimately, it is important to recognize that bullying is a serious problem regardless of who is engaging in it. By understanding the different types of bullying behaviors and the factors that contribute to them, we can work to create a safer and more inclusive environment for all children and adolescents.
Final Thoughts
In conclusion, writing an outstanding essay on bullying requires a combination of expert strategies, compelling examples, and a clear understanding of the issue at hand. By examining the different types of bullying, exploring real-world examples of anti-bullying efforts, and leveraging the power of AI writing tools like Jenni.ai, students can create essays that make a real impact and help to combat this pervasive problem.
With Jenni.ai's powerful features, including AI Autocomplete, Customized Styles, and In-text Citations, students can receive the expert guidance and support they need to produce high-quality essays on any topic. We encourage all students to sign up for a free trial of Jenni.ai today and start writing with confidence.
Try Jenni for free today
Create your first piece of content with Jenni today and never look back
Start writing
— it's free
Essays About Bullying: 12 Ideas For Students
Explore these 12 ideas for essays about bullying to find inspiration for your next writing assignment.
Bullying is on the rise in today's society, and it can create an imbalance of power between the bully and the victim. This problem is complex, making it a good candidate for essay topics.
According to the National Bullying Prevention Center, one out of every five students reports being bullied. Bullying can happen at school, on the school bus, and even via a student's phone. However, this behavior is not limited to schools. Bullying can happen in the workplace and the general community and affects people of all ages.
The problem of bullying is not easy to solve, but it is an important matter of human rights. Bullying essays will discuss everything from causes of bullying to solutions. If you need to write an essay about bullying, consider some essay topics. For help with your essays. check out our roundup of best essay checkers !
1. What Contributes to the Rise of CyberBullying
2. why cyber bullying is worse than physical bullying, 3. bullying in schools: are bullying rules effective, 4. is bullying a school issue or a parent issue, 5. the impact of bullying on student academic achievement, 6. how cell phones make bullying into a growing problem, 7. my personal experience as a bullying victim, 8. my personal experience as a bully, 9. what workplace bullying looks like, 10. the impacts of bullying, 11. is bullying an attempt to increase low self-esteem, 12. explore the different types of bullying.
Cyberbullying is a serious problem for today's parents. Comparitech performed a survey of 1,000 parents to discuss bullying, and 60% of the respondents indicated their children were victims of bullies. One-fifth occurred through social media apps, 7.9% through online video games, 6.8% through other Internet sites, and 11% through text messages. This indicates that bullying behavior shows up through technology regularly.
There are many factors leading to this increase. Increased media use, the isolation and online nature of life during the pandemic, and less parental involvement are just some of these factors. Your essay can explore what contributes to this rise so that parents can understand the risk their children face.
Cyberbullying is a type of bullying that is very invasive. Children and teens cannot get away from their bullies when they are victims of bullying through phones and computers. This makes the bullying more intense and dangerous for some students than when they have a face-to-face bully at school that they can leave behind at the end of the day.
To a bystander, in-person bullying seems more dangerous, but the friends and family members of the victim can't always see the internal emotional struggle caused by cyberbullying. Your essay could establish that cyberbullying has a more intense effect on bullying victims than other types of bullying. Then, use the essay to support your thesis with statistics and relevant facts.
Looking for more? Check out these essays about cyberbullying .
No school advocates bullying, and most have anti-bullying rules that are supposed to protect students from the effects of bullying. But are these effective? This essay lets you explore what does and does not work to fight bullying in schools.
Suppose you find that some things effectively fight to bully, but other rules are not; you can discuss why. Then, you can give guidance schools can follow to help reduce bullying behaviors.
There is much talk about bullying in high school and elementary school classrooms, but is this an issue for schools to address or parents? Is it a combination of both? This thought can give you a good direction for your bullying essay as you expound on whether you think bullying is an issue for parents or schools to address.
As you research this topic, you will likely conclude that it is both. Then, you can delve into how parents and schools can work together to create anti-bullying programs that effectively reduce aggressive behavior and protect victims. With a cooperative approach, communities often see better success as they work to stop bullying.
Is bullying just a social issue, or does it affect students' learning ability? According to the American Psychological Association , school bullying is directly linked to lower academic achievement. This means it is both a social issue and an academic issue.
In this essay, you can discuss why bullying affects students academically. You can also look at whether this is a long-term effect or a temporary one. Does the educational impact of bullying stops when the bullying stops, or does it continue through the child's educational years? These questions have complex answers, making them good topics for your bullying essay.
Increased cell phone use among adolescents is why cyberbullying is on the rise. Your essay can explore this trend by drawing a correlation between cell phone use by children and teens and increased bullying statistics.
For example, in 2013, 19% of third graders had their cell phones. In 2017, that increased to 45%, more than double. Interestingly, three-quarters of the third-graders who exhibited bullying behaviors carried cell phones. You can explore this link more in-depth and suggest limiting bullying and unwanted cell phone activities to help protect children. You might be interested in these articles about racism in schools .
Have you been the victim of a bully? If your essay is personal, you can transform your bullying experience into your essay topic. Make sure that you tie in how your bullying experience helped or hurt you and what you learned from it.
In your essay, don't be afraid, to be honest. Did your experience as a bullying victim make you stronger or more compassionate? Were there some benefits in addition to the challenges? Dive into these ideas to make a compelling essay.
Everyone makes mistakes, and it may be that you weren't the bullying victim as a child but the bully. You could create an essay out of this by exploring why you exhibited this aggressive behavior, and you could discuss what made you change.
Be careful with this type of personal essay. You want to be clear that you do not support bullying of any sort but that you were able to learn from your past mistakes. Show how you have grown and improved since your childhood and what you are doing now to help support anti-bullying efforts.
Much of the discussion about bullying focuses on young people, but workplace bullying also happens. Your essay could discuss this form of bullying and how it shows up in a group of employees. This type of bullying is often more subtle than the type seen in middle school and high school classrooms, but it can significantly impact the overall feeling of the workplace.
After looking at how workplace bullying appears, you can also discuss how this form of harassment impacts workers and their mental health. You can end the essay by discussing bullying prevention initiatives employers can implement to limit these behaviors, so workers can feel safe when they clock in each day.
Bullying impacts people in many ways. It can lead to low self-esteem and poor mental health and damage academic performance or workplace effectiveness.
Build an essay around the impacts of bullying. Weave many statistics into the essay that show how hurtful it is in today's society. Consider the long-term effects and the short-term ones in your essay, and use it to show why the problem of bullying is such a serious one.
When a child is bullied, you often hear well-meaning teachers or parents tell them that the bully is simply eating because they have low self-esteem, and taunting or name-calling makes them feel better about themselves. Is this true? You could explore this as your essay to determine if it is.
Research has shown that it is less a sense of self-esteem and more a sense of shame that leads to bullying incidents. When a young person does not live up to their standards, they feel shame, and that shame can cause them to lash out at others so that they can share the shame. This negative behavior takes attention away from the parts of them they feel shame about, which can significantly lessen the feeling of shame.
Bullying is not limited to sending mean text messages or teasing. It can take many forms , and discussing these can make an interesting essay. Explore each, and then discuss their impact on the victim and why the many types make bullying a challenging problem to solve.
Verbal bullying occurs when people call other people names or tease and taunt them. Physical bullying involves hitting, punching, pinching, or pushing the victim. Social or relational bullying is a more covert form that happens behind the back of the victim, including spreading rumors about them or making mean faces at them. Cyberbullying involves bullying using computers, phones, or other electronic devices.
If you are interested in learning more, check out our essay writing tips !
Nicole Harms has been writing professionally since 2006. She specializes in education content and real estate writing but enjoys a wide gamut of topics. Her goal is to connect with the reader in an engaging, but informative way. Her work has been featured on USA Today, and she ghostwrites for many high-profile companies. As a former teacher, she is passionate about both research and grammar, giving her clients the quality they demand in today's online marketing world.
View all posts
Cyber Bullying Essay for Students and Children
500+ Words Essay on Cyber Bullying
Cyber Bullying Essay: In today's world which has been made smaller by technology, new age problems have been born. No doubt technology has a lot of benefits; however, it also comes with a negative side. It has given birth to cyberbullying. To put it simply, cyberbullying refers to the misuse of information technology with the intention to harass others.
Subsequently, cyberbullying comes in various forms. It doesn't necessarily mean hacking someone's profiles or posing to be someone else. It also includes posting negative comments about somebody or spreading rumors to defame someone. As everyone is caught up on the social network, it makes it very easy for anyone to misuse this access.
In other words, cyberbullying has become very common nowadays. It includes actions to manipulate, harass and defame any person. These hostile actions are seriously damaging and can affect anyone easily and gravely. They take place on social media, public forums, and other online information websites. A cyberbully is not necessarily a stranger; it may also be someone you know.
Cyber Bullying is Dangerous
Cyberbullying is a multi-faced issue. However, the intention of this activity is one and the same. To hurt people and bring them harm. Cyberbullying is not a light matter. It needs to be taken seriously as it does have a lot of dangerous effects on the victim.
Moreover, it disturbs the peace of mind of a person. Many people are known to experience depression after they are cyberbullied. In addition, they indulge in self-harm. All the derogatory comments made about them makes them feel inferior.
It also results in a lot of insecurities and complexes. The victim which suffers cyberbullying in the form of harassing starts having self-doubt. When someone points at your insecurities, they only tend to enhance. Similarly, the victims worry and lose their inner peace.
Other than that, cyberbullying also tarnishes the image of a person. It hampers their reputation with the false rumors spread about them. Everything on social media spreads like wildfire. Moreover, people often question the credibility. Thus,  one false rumor destroys people's lives.
Get the huge list of more than 500 Essay Topics and Ideas
How to Prevent Cyber Bullying?
Cyberbullying prevention is the need of the hour. It needs to be monitored and put an end to. There are various ways to tackle cyberbullying. We can implement them at individual levels as well as authoritative levels.
Firstly, always teach your children to never share personal information online. For instance, if you list your home address or phone number there, it will make you a potential target of cyberbullying easily.
Secondly, avoid posting explicit photos of yourself online. Also, never discuss personal matters on social media. In other words, keep the information limited within your group of friends and family. Most importantly, never ever share your internet password and account details with anyone. Keep all this information to yourself alone. Be alert and do not click on mysterious links, they may be scams. In addition, teach your kids about cyberbullying and make them aware of what's wrong and right.
In conclusion, awareness is the key to prevent online harassment. We should make the children aware from an early age so they are always cautious. Moreover, parents must monitor their children's online activities and limit their usage. Most importantly, cyberbullying must be reported instantly without delay. This can prevent further incidents from taking place.
FAQs on Cyber Bullying
Q.1 Why is Cyberbullying dangerous?
A.1 Cyberbullying affects the mental peace of a person. It takes a toll on their mental health. Moreover, it tarnishes the reputation of an individual.
Q.2 How to prevent cyberbullying?
A.2 We may prevent cyberbullying by limiting the information we share online. In addition, we must make children aware of the forms of cyberbullying and its consequences.
Travelling Essay
Picnic Essay
Our Country Essay
My Parents Essay
Essay on Favourite Personality
Essay on Memorable Day of My Life
Essay on Knowledge is Power
Essay on Gurpurab
Essay on My Favourite Season
Essay on Types of Sports
Which class are you in?
Download the App
151 Bullying Topics & Bullying Essay Examples
Looking for an exciting research topic about bullying? This problem is very controversial, sensitive, and definitely worth studying
🏆 Top 10 Bullying Topics for Research Papers
📃 bullying essay: writing tips, 🏆 best bullying topics to write about, ⚡ most shocking bullying topics to write about, ✅ simple & easy shocking bullying essay titles, ✍️ bullying essay topics for college, ❓ research questions about bullying, 💯 free bullying essay topic generator.
Examples of bullying can be found everywhere: in schools, workplaces, and even on the Internet (in the form of cyberbullying).
In this article, we've collected top bullying research paper topics and questions, as well as bullying essay samples and writing tips. Get inspired with us!
Direct and indirect bullying: compare & contrast
The causes of bullying
Classroom bullying and its effects
Social isolation as a form of bullying
Bullying and academic performance
Passive and active victims of bullying: compare and contrast
The role of social agencies in bullying prevention
Public policy for bullying and aggression
Bullying behavior and psychological health
Aggressive children and their family background
A bullying essay is a popular assignment in various subjects, including psychology, sociology, and education. Writing an excellent paper on the matter requires more than just in-depth research and planning. Don't worry; there are some tips that will make writing an essay on bullying much easier:
Choose a topic that allows analyzing and interpreting the problem. Instead of merely describing what bullying is, try to dig deeper into its causes, consequences, and solutions. If your professor didn't suggest any topics, you may research bullying essay topics online and select one that would be exciting for you to explore.
Read sample articles and papers online to see how other students approached the subject. Notice the bits that work and don't work, and write them out to make the process of creating your essay easier. If you're struggling with finding enough examples online, you may want to expand your search to discrimination essay topics and materials.
Research what scholars say about bullying. Articles in scholarly journals are an excellent source of information because they are usually trustworthy. If you're still in school, your ability to navigate the library or online databases will also impress your tutor. As you start researching, you will find that there is a great variety of studies, and it's challenging to find the relevant ones. Narrowing down your search would help you to do that. For instance, if you are writing a cyber bullying essay, try searching for social media bullying or online anti-bullying services.
Include real-life experiences where relevant. Unfortunately, bullying is a common problem in many institutions, and if you haven't experienced it, your friends or family members probably have. If your tutor allows personal input, explore real-life experiences with bullying. Note the effects, preventive measures that worked or didn't work, and what a person used to cope with bullying. If personal input is not allowed, you could ask your friends or relatives for ideas and then find high-quality sources that discuss similar problems.
If you can, be creative about it! A powerful bullying essay example draws from a variety of sources to present material in a creative way and engage readers. Hence, this might be an excellent opportunity for you to include images or graphs in your paper. For example, anti-bullying posters could complement the sections of your work that talks about solutions to the problem. Quotes about bullying coming from famous persons would also be influential, especially if you include them at the beginning of your piece. If you like drawing or painting, you could try to put some of your ideas in graphic form – this will definitely earn you some extra marks! Just make sure to check with your tutor to see whether or not creative input is allowed.
Structure your paper well to avoid gaps or inconsistencies. It would be beneficial to create a detailed bullying essay outline before you start working. A typical essay should include an introduction, two to three main paragraphs, and a conclusion. The first paragraph of your work should consist of some background information, whereas the last one should restate the points and close up the paper. A good bullying essay introduction should also feature a thesis statement that shows what the piece is about.
These tips will help you to write top-notch essays on bullying, as well as on related subjects. Don't forget to browse our blog some more to find other helpful materials, including essay titles!
Troubled Adolescent due to Bullying His lowered self-esteem would make him to observe the common behaviours of the older boys quietly and accept the situation as a cultural practice.
The Issue of Bullying in the Schools It gives me joy to know that the issue of bullying is now a pubic affair since bullying stories were unheard of when I was growing up.
Bullying in the Schools Furthermore, the law states that training should be done to the teachers as well as the other members of staff on how to deal with bullying and the law also needs the schools to report […]
Character traits of bullying Despite the fact that such characteristics may differ from child to child, it is the common feature of difference that makes the target children get noticed by the bullies.
Bullying in School Face-to-face bullying is an interesting area of study because it clearly demonstrates bullying in school. Students consider bullying as a school culture even though it is contrary to the school rules and regulations of schools.
Bullying on the Rise: Should Federal Government Enact Federal-Bullying Laws? This paper will thus use both primary and secondary data to discuss the prevalence of bullying in schools and whether the federal govern should enact federal laws to curb the social vice at school.
Ethical case: facebook gossip or cyberbullying? The best option to Paige is to apologize publicly and withdraw her comments. The final stage is to act and reflect the outcome of the choice made.
The Problem of Bullying While most states in the United States of America have laws to protect people from bullying, the federal government is yet to enact an anti-bullying law.
The effects of cyber-bullying and cyber-stalking on the society In particular, one should focus on such issues as the disrespect for a person's autonomy, the growing intensity of domestic violence and deteriorating mental health in the country.
Ban High School Bullying A number of stakeholders contribute to the high prevalence of bullying in American schools. Schools that ignore bullying are a big part of the problem and they need to be held accountable.
Does bullying cause emotional problems? However, the current study was relevant because of this design, for the scope of the study covered as well as the results were accurate, and the conclusions drawn were correct.
Cyber Bullying as a Virtual Menace The use of information and communication technologies to support a deliberate and most of the time repeated hostile behavior by an individual or groups of people with the sole intention of harming others, one is […]
School Bullying: Causes and Police Prevention It is for this reason that there has been need for the intervention of the community and the government to address the issue of bullying schools lest the school environment becomes the worst place to […]
Problem of the Managing Bullying and Harassment in the Workplace Employees in an organization have a specific role that they are supposed to play and this means that there might be shortcomings which should not lead to bullying.
Problem of Childhood Bullying in Modern Society To begin with, the family which is the basic and the most important unit in the society as well as the primary socializing agent plays a major role in shaping behavior of children include bullying.
Is cyber bullying against teenagers more detrimental than face-to-face bullying? Social networking has also contributed greatly to the issue of cyber bullying especially in making it more harmful as compared to face-to-face bullying.
Problem of Workplace Bullying Authority intervention should occur when the employees fail to respond to awareness intervention, and thus decide to continue with their behaviors.
Social Influence on Bullying in Schools The theory helps us to understand why the stronger members of the school population are likely to "rule" over the weaker members of the school as described in the social hierarchy concept in the theory.
Cyber Bullying Issue Therefore, the goal of this paper is to analyse who the victims of cyber bullying are and the influence it has on them.
Cyber Bullying and Its Forms The difference between the conventional way of bullying and cyber bullying is that in conventional bullying, there is contact between the bully and the victim.
Social Bullying in Jeff Cohen's "Monster Culture" It is clear that his part of character is mostly dominant in the childhood stages, as children are not able to develop a sense of morality and predict the consequences of their actions.
Bullying in the Workplace Organizational leaders have an ethical obligation to ensure that they deal with cases of bullying within the workplace in a professional manner that demonstrates equality, honesty, and high sensitivity to the needs of others.
Bullying as a Relational Aggression This resistance has been one of the obstacles to eliminating the cyber bullying in the schools. Schools and districts have been involved in the Challenge Day activities where children are advised on how to handle […]
Bullying and Suicide Among Teenagers Specific objectives Analyze the causes of bullying among teenagers in the country Analyze the effects of bullying among victims, perpetrators and by-standers Analyze the relationship between bullying in school and suicide among teenagers in the […]
High School Bullying Effective Responses Emphasis will also be made on the kind of audience to read this article because the contents of this study need to be at par with other similar articles in the journal to be selected.
The Impact of Workplace Bullying The negative impacts of bullying in the workplace develop as a result of ignorance among employees regarding the vice, unreported cases, as well as the negligence of organizational leaders.
School Bullying: Methods for Managing the Problem The investigation of relevant studies on the methods for stopping school bullying reveals that the most effective ways of eliminating this type of behavior include providing training for teachers, encouraging students to participate in the […]
Discouraging and Eliminating Cyber Bullying Resources Role of the resource/input Statement forms To facilitate information transfer to the staff Counseling Personnel To arm students against the problem Bullying report system To create efficient internet enhance report system Regulation implementation documents […]
Cyber Bullying Prevention in Learning Institutions: Systematic Approach To start with, the students are provided with ways of reporting their concern to the educational institution, and when the staff members of the institution receive the report, they evaluate the information together with the […]
Cyber Bullying Reduction Program Table of Activities Activity Significance Assembling parents/guardians, students and teachers to announce and explain the program in the institution To enlighten parents/guardians, students and teachers about the rules and regulation enacted due to the threat […]
Nature of Bullying In this paper, central focus is going to be on the nature of bullying of children in my hometown, Orlando Florida, how it can be solved, and most importantly; establishing the importance of having knowledge […]
Bullying and Suicide: The Correlation between Bullying and Suicide Nonetheless, the extensive research shows that the correlation exists and bullying is one of the risk factors for development of suicidal ideas in adolescents.
Bullying and Its Effects in Society Secondary research is critical in the development of a background to the research, which helps in determining the validity of the problem and suggested research methodologies.
Bullying and Child Development Bullying is one of the common vices in schools that influences a lot of growth and development of children. Bullying also affects the ability of children to concentrate in school because they are always on […]
Social Psychology of Violence and Bullying in Schools Bullying is a common phenomenon in schools and it is reported that it results in violence in learning institutions in the end.
Homosexual Students and Bullying Specifically, the section addresses the prevalence of bullying in schools and the level of bullying in bisexuals, gay males, and lesbians.
Social Psychological Concepts of Bullying and Its Types Some of the factors that contribute to bullying include poor parenting, economic challenges, lack of mentorship, and jealousy among others. One of the main concepts used to explain bullying is that of parenting roles and […]
College Students: Suicide and Bullying The misconception that bullying is a minor issue among college students has contributed to the high number of students who suffer because of bullying.
The Problem of Workplace Bullying In particular, this paper will include the discussion of the research articles, reports and case studies that describe the causes of workplace bullying and the strategies used by companies in an effort to overcome it.
Workplace Bullying and Its Impact on Performance Workplace bullying refers to a deliberate, repeated, and continuous mistreatment of a worker or a group of workers by one or more colleagues in the workplace.
Association of Parenting Factors With Bullying The lack of the parental support is the main cause of students' deviant behaviors at school, including the cases of bullying, and those parents who pay much attention to developing their career cannot provide the […]
Girl-To-Girl Bullying and Mean Stinks Program The positive results can be achieved by the implementation of the multiple educational programs, the increase in public awareness, and promotion of the values of the healthy relationships."Mean Stinks" is exactly the program with the […]
Childhood Bullying and Adulthood Suicide Connection In this regard, the seriousness of the issue is depicted in research results that indicate that at least 50% of children and youth in the US have experienced bullying situations as either bullies or victims […]
College Students: Suicide and Bullying-Methods The analysts used this tool to report the mood of the participants by posting quizzes, which the students answered while filling the questionnaire.
School-Aged Children' Bullying Behaviors It is due to this that the work of Janssen et al.sought to show just how potentially damaging this behavior could be and the potential psychological repercussions it could have on young children due to […]
Bullying and Suicide in High Schools The main limitation of this research is that the scholars surveyed the victims more often. The victims of cyberbullying also had a tendency to be depressed and contemplate suicide.
Workplace Bullying in The Playground Never Ends The primary reason for becoming a bully is primarily seen in fear to lose authority or formal positions in an organization and have more institutional power than that of the targets.
School Bullying and Moral Development The middle childhood is marked by the development of basic literacy skills and understanding of other people's behavior that would be crucial in creating effective later social cognitions. Therefore, addressing bullying in schools requires strategies […]
Bullying at Australian School: Causes and Solution The technological breakthrough that was witnessed in the late 90s and the early 2000s also contributed to the development of the phenomenon, sparking the concepts such as cyberbullying and online bullying.
Bullying and Legislation in Australian Workplace According to the authors of the article, workplace bullying can be characterized as internal violence. According to the authors of the article, bullying is a widespread phenomenon and is a common attribute of many organizations.
Bullying as Social and Criminal Deviance The most important step in the student's guide to research that I would need to analyze bullying is defining the topic.
Bullying, Facts and Countermeasures Whether it is the bully or the bullied, the parents will need to do a lot to see to it that their children are brought up in the best of the behaviors.
Bullying in America: Causes and Prevention That is why it is important to pay attention to the reasons why bullying occurs and ways in which it can be reduced.
Amanda Todd's Bullying and Suicide Story She was fifteen years old, and her story created a major uproar in the press, as it showed the true nature of bullying and the effects it has on the person.
Bullying Policies in Walton School District and Georgia University The sample bullying policy language in Walton School District is very similar to the language in the policy of the University of Georgia.
Dealing with Workplace Bullying According to the report presented by the University of Louisville, workplace bullying is a repeated action of one employee or a group of employees towards another individual or group. Dealing with bullying in the workplace […]
Fights and Bullying among Middle School Learners Alongside the positivist philosophy, the research adopted the survey strategy that involved the use of self-administered questionnaires to collect from the participants.
Bullying and Its Impact Thus, the current paper is dedicated to the issue of bullying and its effects as well as anti-bullying practices as related to peer victimization.
Bullying Prevention Programs Some teachers and professors claim that their students cannot show their potential in their hobbies due to the limitations they experience because of bullies around them. As it is mentioned above, educators do not control […]
Bullying in Schools: Worldwide Study and Survey The parents were asked to rate the frequency of the bullying that their children experience and to describe the experience of bullying that their children went through.
Bullying in Schools and Its Major Reasons As of now, the most important goal in research studies covering the topic of bullying in schools is to understand the mechanisms behind bullying promotion and prevention.
Bullying and Cyberbullying Among Peers They are facing the dilemma of how to react, whether they have to fight a superior force of the enemy or to complain to teachers and parents, undermining their reputation.
Gender and Bullying Issues in Nursing A lack of tolerance for workplace harassment and bullying is likely to lead to the deterioration of the situation and further misunderstanding and tension in an organization.
Free Speech vs Bullying Laws One of the topical aspects of modern democracy is the freedom of speech expressed in an ability to come up with personal ideas and the lack of restrictions on the right of expression through publicity.
The Problem of Bullying and Possible Solutions In general, bullying is a critical and complex issue prevailing among children; thus, it is essential to adopt different solutions to tackle it.
The "Bully-Free" Initiative: Bullying in Education The students need to have a clear idea that bullying goes against the rules of the school and which actions may be considered bullying.
Staff Training as a Solution to Workplace Bullying Furthermore, it has an appeal to logos as the writer has facts about the prevalence of workplace bullying in the USA.
Domestic Violence and Bullying in Schools It also states the major variables related to bullying in schools. They will confirm that social-economic status, gender, and race can contribute to bullying in schools.
Workplace Bullying in Australia It is possible to offer several recommendations that can reduce the risk of bullying in organisations. In this case, more attention should be paid to the absence of mechanisms that can protect the victims of […]
Workplace Bullying, Salivary Cortisol and Long-Term Sickness Absence The purpose of this cohort-based study was to investigate the extent to which cortisol levels were associated with sickness absence and the relationships between workplace bullying and sickness absence through the prism of cortisol use.
Anti-Bullying and Work Quality Improvement Initiative Given the specifics of the work of nurses, conflicts of this kind negatively affect both the whole process of work and the health of patients in particular.
The Long Term Effects of Bullying in Elementary School Wolke and Lereya argue that the problem is that the majority of studies on bullying are cross-sectional and only use follow-ups after a short period of time.
"Adolescents' Perception of Bullying" by Frisen et al. The second and the third aims of the study were "to describe how adolescents perceive bullies" and "to describe what adolescents believe to be important in order to stop bullying", respectively.
Bullying in the Workplace as a Psychological Harassment Another form of bullying in the workplace is physical assault in the sense that if the workers are not at ease with each other and when the rules and regulations are not at all observed, […]
School Bullying: Case Analysis Even today there is no generally accepted definition of bullying but it is thought that when an individual is for a long period of time is exposed to repeat negative actions and behavior by one […]
Conflict Resolution Tactics and Bullying This study is interesting to the extent that it shows how the social environment impacts the development of a child and how it shapes his or her conflict resolution techniques.
Cyber-Bullying Is a Crime: Discussion It is easy to see the effects of cyber-bullying but it is hard to find out who is the bully making it hard for authorities to pin the blame on the perpetrator of a crime […]
Behaviour Management: Bullying The typical behaviors which I saw in the child who got bullied are: The victim of this bullying is physically weak and a soft-natured one.
Bullying: History and Mechanisms for Prevention Students are encouraged to not participate in bullying and to help prevent bullying of others through positive social reactions to incidences of bullying" and Sharing of Scenarios: "Each group will give feedback and share other […]
Aggression and Bullying in the Workplace Investigation Aggression, the effects of which are often equated with the death wish, is an instinct like any other and in natural conditions, it helps just as much as any other to ensure the survival of […]
Bullying and Worker's Harassment in Western Australia In most of the armed services in Australia, new recruits and women are commonly the victims of bullying and harassment despite the fact that it is unacceptable.
Human Rights Issues in Australia: Bullying Among School-Going Age and Young People The focus of the topic of the day is on bullying. It is used to prevent or avoid the occurrence of a bullying experience.
"Bullying Behavior Among Radiation Therapists" by Johnson and Trad The literature review encompassed a considerable number of sources pertinent to the study and recent enough to be relevant; all the publications were dated within the last fifteen years.
Workplace Bullying and Its Impact on People and Society The paper follows a traditional structure with the introduction and body paragraphs that provide essential information devoted to the problem, and improve the understanding of the concept of bullying.
Bullying of LGBTQ Students in American Schools The chosen article focuses on the issue of bullying of LGBTQ students in American schools and its legal repercussions. The author shows that students who are openly gay or bi, as well as those who […]
Psychology. Social Media and Bullying The purpose of this paper is to discuss the issue of social media and bullying and express the author's opinion on the matter.
Protection From Bullying: Methods That Work Because of this, it is vital that parents, teachers, and guardians educate themselves on the nature of bullying and work together to develop effective methods and strategies that would help to overcome the problem.
Cyberbullying and Bullying: Similarities While deciding on fitting and balanced sanctions, it is vital to reflect on the ways in which cyberbullying events differ in effect in comparison to other forms of bullying.
Cyber Bullying and Positivist Theory of Crime Learning theory approaches to the explanation of criminal behavior have been associated with one of the major sociological theories of crime, the differential association theory.
Bullying in the Nursing Workplace Bullying in the nursing workplace, in this case, causes the one bullied to have a feeling of defenselessness and takes away the nurses' right to dignity at his or her workplace.
Bullying and Peer Abuse Especially at work, targets fear coming to work and this will have an adverse result in the efficiency of the staff in the hospital.
Bullying in the Workplace Old Nurse to New Nurse This unvoiced scourge in nursing is characteristically encouraged by the need of bullies to have a total control of a person. Resignation of nurses due to bullying can lead to shortage of nurses in hospitals.
Cyber-Bullying vs. Traditional Bullying: Its Psychological Effects The researchers presented the recent statistics in order to illustrate the negative social and psychological effects of cyber-bullying in contrast to the traditional bullying in schools.
Injury and Violence Prevention: – Bullying The aim of preventing injury and violence from bullying is to enable the student to have a healthy social and physical life that will enable them to perform well in their studies and live healthily.
Programming for a Year 5 Class on Bullying As a result, in Lesson 6, they will offer their project addressing bullying behaviour and present it to their class, which is the main aim of the Unit Plan.
Bullying Perpetration Among School-Aged Children Mucherah et al.examined how the school climate and teachers' sanctions against bullying relate to the risk of becoming a victim or perpetrator of bullying.
Workplace Bullying among Nurses in the Acute Setting Since the onset of the COVID-19 pandemic, the frequency of conflicts between nurses and their colleagues and managers has increased significantly in my workplace.
Bullying in Healthcare Organizations: Impact on Nursing Practice Bullying in business entities is a common phenomenon, but the extent of its influence on the "production process" in healthcare and medicine institutions is only beginning to be recognized.
Verbal Bullying at School: How It Should Be Stopped This paper highlights some of the best practices that can be used by teachers in order to address this problem. So, this information can be of great benefit to them.
Bullying of Nurses During the COVID-19 Pandemic Then, the principles of adult learning will be used to develop and implement an information product to improve the nursing workforce's bullying awareness and the knowledge of healthy conflict resolution in the workplace.
Bullying Through Social Media In particular, inequality in the position of the persecutor and the victim is evident – the aggressor can be anonymous, and there can be many of them.
Bullying Through Social Media: Research Proposal The hypothesis of the study is as follows: the role of adolescents in a cyberbullying situation is interconnected with their psychological characteristics.
Bullying Through Social Media: Methods An Informed Consent Document will be provided to participants prior to the research, explaining the purpose of the study and promising to protect their identity.
An Anti-Bullying Program Integrated With PRAISE by Ackerman I chose to describe bullying because of the importance of the topic and due to my personal interest in it. Education will eliminate most of the reasons for bullying and provide students with the E […]
Bullying Management: Mass Awareness Program Bulletin."Teachers, trained to help to rebuild trust, confidence, growth, and commitment through mass awareness to arrest bullying in high schools". The proposed mass action program is meant to promote awareness on the need to stop […]
Hate Crimes – Bullying More than two-thirds of children and adolescents experience bullying and more than one-fourth of them report extreme forms of coercion.
Analysis of Bullying and Parenting Style Since the given topic usually refers to children and adolescents, it is evident that their parents hold a portion of responsibility because the adults affect the growth and development of young individuals.
Moral Development and Bullying in Children The understanding of moral development following the theories of Kohlberg and Gilligan can provide useful solutions to eliminating bullying in American schools.
"Bullying in Schools": The Aspects of Bullying In their article, Menesini and Salmivalli examine the current state of knowledge on the topic and thoroughly discuss all of the aspects of bullying.
Bullying on Social Media Platforms It is consistent and repeating, taking advantage of the Internet's anonymity with the main goal to anger, scare, or shame a victim.
Overview of the Problem of Bullying Undoubtedly, there is no way each person would be able to share and divide their opinion with everyone else because people are not identical, and they tend to have various perspectives.
Bullying and Its Influences on a Person It is common for victims of bullying to develop mental health issues, as they were placed in stressful situations and had a constant fear along with depression in some cases. Making friends is one of […]
Bullying and Incivility in Clinical Setting The problem of bullying and incivility in a clinical setting can negatively affect the quality of care provided, so it needs to be managed.
Bullying Behavior and Impact of Hegemonic Masculinity Rosen and Nofziger applied a quantitative research design to explore the relationships between students' bullying experiences and race, age, and socioeconomic status and identify the frequency of bullying.
Bullying of Children: Misconceptions and Preventive Measures As a result, the density of shows and articles devoted to bullying creates an illusion that this event appears more often than it does in reality.
Queer (LGBT) Teenage Bullying at School The importance of this source to the research is associated with the significant role that youth organizations have to play towards minimizing bullying among LGBT students.
The ABC Model of Crisis: Bullying at School The next step is the identification of the nature of the crisis, and thus questions are as follows: Who is bullying you?
Bullying in Healthcare and Its Consequences Nancy was big and the manager used that to tease her every opportunity she got. It was important to confront the bully and support the victim.
Bullying and Harassment in the Healthcare Workplace This paper is written to explore the origins of discrimination and harassment in the healthcare workplace. Bullying begins early in medical college and residencies; it has been referred to as an element of the learning […]
Sexual Bullying in Schools and Its Influence The author states the difference in the mental and physical maturation of girls and boys as one of the core roots of the issue.
Eliminating the Problem of Online Bullying Eliminating the problem of online bullying is vital for improving the mental health of adolescents and young adults and allowing them to build their lives free of adverse external influences. It is possible to see […]
Bullying and Autism Spectrum Disorder In fact, bullying as a social phenomenon can be characterized as a social and interaction issue; therefore, it is possible to analyze the connection between autism and acts of bullying and inappropriate behavior.
Racist Bullying Among Black Students in US Universities This research focuses on the impact of bullying and racism among African American students in the country. What are the impacts of bullying and racism among Black students in U.S.universities?
Active Shooter and Nursing Bullying Nurses should lock all doors and use tables and other objects to reinforce them to prevent any possibility of the active shooter getting to the patients' room.
How to Reduce Bullying in Senior Facilities One of the main reasons an individual may commit suicide due to bullying is because it may make an individual develop a negative self-image after the bullying incident. Some of the major bullying incidences that […]
Network Bullying: School Policy Framework The first step is to have a careful conversation with the student and an assessment by the school psychologist to ensure that there is a fright.
Bullying in Nursing: Preventive Measures The prevention of bullying within the workplace is the responsibility of the leaders and managers. One of the significant principles which the leaders can implement is the behavioral code for the employees.
The Gay Teen Suicide & Bullying The article explains that the ones who survive may have access to extensive facilities, support, and status beyond their world of bullies, which sounds reasonable for me.
Effective Ways to Deal with Bullying in US Schools Teachers should ensure the bully is aware of the improper behavior, why it is improper, and the repercussions of the behavior.
Incivility, Violence, and Bullying in the Healthcare Workplace The following step is to gather the team and communicate the necessity of change, assigning some individuals for the positions related to the change, in other terms, a support team.
Bullying, Its Forms, and Counteractions In addition, it is necessary to support those at the center of this bullying, as this can protect them from harmful effects and consequences.
Workplace bullying: does it exist?
What are the three key elements of bullying?
How does bullying affect those who observe it?
Direct and indirect bullying: what is the difference?
What families do bullies typically come from?
Aggressive children: what is their future?
How to prevent bullying in schools?
School bullying and domestic violence: is there a connection?
Cyberbullying: how to prevent it?
What can parents do to prevent their children from bullying?
Chicago (A-D)
Chicago (N-B)
IvyPanda. (2023, November 8). 151 Bullying Topics & Bullying Essay Examples. https://ivypanda.com/essays/topic/bullying-essay-examples/
"151 Bullying Topics & Bullying Essay Examples." IvyPanda , 8 Nov. 2023, ivypanda.com/essays/topic/bullying-essay-examples/.
IvyPanda . (2023) '151 Bullying Topics & Bullying Essay Examples'. 8 November.
IvyPanda . 2023. "151 Bullying Topics & Bullying Essay Examples." November 8, 2023. https://ivypanda.com/essays/topic/bullying-essay-examples/.
1. IvyPanda . "151 Bullying Topics & Bullying Essay Examples." November 8, 2023. https://ivypanda.com/essays/topic/bullying-essay-examples/.
Bibliography
IvyPanda . "151 Bullying Topics & Bullying Essay Examples." November 8, 2023. https://ivypanda.com/essays/topic/bullying-essay-examples/.
Cyber Bullying Essay Ideas
Abuse Research Topics
Crime Ideas
Discrimination Essay Titles
Criticism Research Topics
Social Democracy Essay Titles
Child Abuse Essay Topics
Children's Rights Research Ideas
Equality Topics
Homophobia Topics
School Violence Ideas
Respect Essay Topics
Social Inequality Paper Topics
Suicide Topics
Youth Violence Research Topics
Engineering
Write For Us
Privacy Policy
Essay on Bullying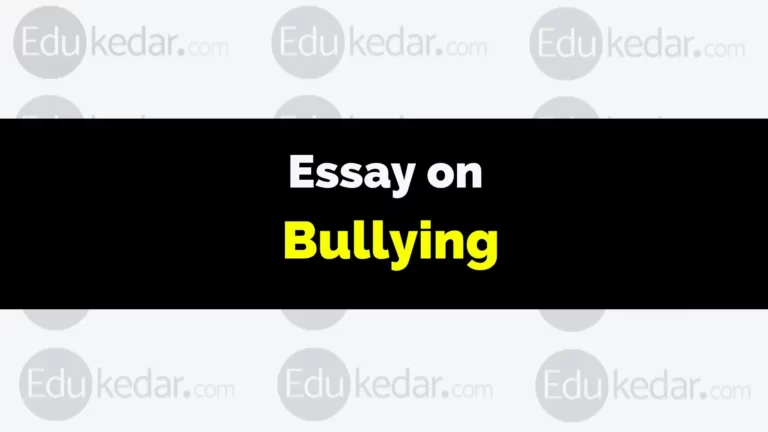 Here we have shared the Essay on Bullying in detail so you can use it in your exam or assignment of 150, 300, 500, or 1000 words.
You can use this Essay on Bullying in any assignment or project whether you are in school (class 10th or 12th), college, or answer writing for competitive exams. 
Topics covered in this article.
Essay on Bullying in 150 words
Essay on bullying in 250-300 words, essay on bullying in 500-1000 words.
Bullying is a serious issue that affects individuals of all ages, particularly in schools and online platforms. It involves repeated aggressive behavior aimed at causing harm, imbalance of power, and psychological distress to the victim. Bullying can take various forms, such as physical, verbal, or relational aggression.
The consequences of bullying are significant and long-lasting. Victims often experience emotional and psychological trauma, leading to decreased self-esteem, depression, anxiety, and even suicidal ideation. Bullying also creates an unhealthy and hostile environment, impacting the overall well-being of individuals and hindering their ability to thrive and learn.
To combat bullying, it is crucial to raise awareness, promote empathy, and foster a culture of respect and inclusivity. Schools and communities should implement anti-bullying policies and provide support systems for both victims and perpetrators. Education on the effects of bullying and the importance of kindness and empathy can help prevent and address this issue effectively. It is everyone's responsibility to stand up against bullying and create a safe and nurturing environment for all individuals.
Bullying is a harmful and pervasive issue that involves repeated aggressive behavior aimed at causing harm, distress, and power imbalance. It manifests in various forms such as physical, verbal, or relational aggression, primarily affecting individuals in schools.
The consequences of bullying are significant and far-reaching. Victims often experience emotional and psychological trauma, leading to decreased self-esteem, anxiety, depression, and, in extreme cases, suicidal ideation. Bullying not only impacts individual victims but also creates an unhealthy environment that hampers overall well-being and learning.
To combat bullying effectively, awareness and prevention strategies are essential. Raising awareness about the nature and consequences of bullying among students, teachers, parents, and communities is crucial. Implementing comprehensive anti-bullying policies in schools, defining bullying, establishing reporting mechanisms, and imposing appropriate consequences for perpetrators is necessary. Fostering a culture of respect, empathy, and inclusivity can prevent bullying and create a safer environment.
Support systems should be in place for both victims and bullies. Victims need access to counseling and resources to cope with the effects of bullying. Intervention programs and counseling can help bullies develop empathy, address underlying issues, and learn alternative behaviors.
Collaboration between schools, parents, and communities is vital. Open communication, encouraging reporting, and proactive measures are necessary to create a positive and safe environment.
In conclusion, bullying is a harmful issue with severe consequences for individuals and communities. By raising awareness, implementing policies, fostering a culture of respect and empathy, and providing support, we can combat bullying effectively. Together, we can create a society where bullying is not tolerated, and individuals can thrive in safe and inclusive environments.
Title: Bullying – The Menace That Demands Immediate Attention
Introduction :
Bullying is a persistent and alarming issue that plagues individuals across various environments, with schools being a common breeding ground for such behavior. This essay aims to explore the definition and types of bullying, its detrimental effects on victims, the underlying causes, the role of bystanders, and the strategies required to effectively address and prevent bullying.
I. Definition and Types of Bullying
Bullying is a form of repeated and intentional aggression characterized by a power imbalance, where the bully seeks to cause harm, distress, and domination over the victim. It can take various forms, including physical aggression, verbal abuse, relational manipulation, and cyberbullying.
II. Detrimental Effects of Bullying
Bullying has severe consequences for the mental, emotional, and social well-being of victims. It can lead to decreased self-esteem, anxiety, depression, academic decline, school avoidance, and in extreme cases, suicidal ideation or attempts. The long-lasting effects of bullying extend beyond the immediate victim, creating a hostile and unhealthy environment for all individuals involved.
III. Underlying Causes of Bullying
Several factors contribute to the development of bullying behavior. These may include family dynamics, exposure to aggression or violence, a desire for power and control, low empathy levels, and a lack of appropriate social skills. Additionally, societal factors such as media influence and cultural norms may indirectly support or perpetuate bullying behavior.
IV. The Role of Bystanders
Bystanders play a significant role in the bullying dynamic. They can either reinforce the bully's behavior by passively observing or actively participating, or they can intervene and support the victim. Creating a culture where bystanders feel empowered to speak up against bullying and report incidents is crucial in addressing this issue.
V. Strategies to Address and Prevent Bullying
A. awareness and education, b. establishing clear policies and consequences, c. encouraging reporting and support, d. empathy and social-emotional learning, e. involving the community.
Raising awareness about the detrimental effects of bullying and its various forms is essential. Educational institutions should implement comprehensive anti-bullying programs that educate students, teachers, and parents about the signs of bullying, its impact, and the importance of intervention.
Schools should have well-defined anti-bullying policies that outline the definition of bullying, reporting procedures, and consequences for perpetrators. These policies should be communicated effectively to all stakeholders to create a safe and inclusive environment.
Creating a safe reporting system where victims and witnesses feel comfortable reporting incidents is crucial. Offering support and counseling services for victims, as well as intervention programs for bullies, helps address the underlying issues and promote behavioral change.
Integrating empathy and social-emotional learning programs into the curriculum can foster a culture of respect, kindness, and empathy. Teaching students how to manage emotions, develop healthy relationships, and resolve conflicts peacefully can prevent bullying behavior.
Engaging parents, community members, and local organizations in anti-bullying initiatives fosters a collective effort in addressing this issue. Collaboration between schools, families, and communities is essential to create a comprehensive and sustained approach to bullying prevention.
Conclusion :
Bullying is a deeply concerning issue that inflicts significant harm on individuals and communities. By raising awareness, implementing clear policies, fostering empathy, involving bystanders, and providing support, we can effectively address and prevent bullying. It is our collective responsibility to create safe and inclusive environments where every individual can thrive without fear of aggression or harm. Through concerted efforts, we can eradicate bullying and cultivate a society built on respect, empathy, and equality.
Bullying in Schools: Essay Example
Essay about bullying in school: introduction, bullying in schools: essay main body, bullying in schools: essay conclusion.
Child bullying is a problem that has affected many young children and adolescents. It can be done physically or verbally. It may also take the form of cyberbullying in the case of those who use social networks (Kowalski & Limber, 2007) or threatening.
A child can be bullied by their mates, or they can be bullied by adults. In fact, there are parents who bully their own children. Bullying is an issue that is very important in the public health sector. This is based on the effects it has on children who are victimized. Therefore, as a practitioner in the field of Maternal and Child Health, it is important to address this issue with the seriousness that it deserves.
This problem needs to be addressed by all stakeholders ranging from the children's parents, teachers, as well as the Maternal and Child Health practitioners. The importance of this issue in public health is underlined by the fact that bullying affects the psychology of children.
They have low self-esteem; they may become physically weak and may have poor social skills. The victims find it hard to relate with other children since they may have difficulties to stand for themselves. This is a problem that is likely to cause children to drop out of school, and the loss of self-esteem may persist into adulthood.
Bullying is a vice that has affected children, especially those that have attained school age. Mostly, it occurs in schools where children are bullied by their counterparts who may be stronger than them. It is estimated that about 20 to 30 percent of children are bullied, or are involved in bullying incidents (Public safety, 2011).
Over the last three decades, the issue of bullying has gained a lot of attention across the United States. This has been especially due to increased attention by the media on suicides and homicides, which are influenced by bullying (Dake, Price & Telljoham, 2003).
Bullying has a number of effects to the victimized children. The parents of these children can also be affected. It affects the future relations of the children. The child is likely to drop grades in school. The grades are likely to drop because the child may not be attentive in class. Instead, they spend a lot of time wondering about the bullies they receive from fellow children.
They wonder what they may have done wrong and what is likely to happen to them after classes. On the other hand, parents also keep wondering and worrying about their children. As a result, they may not even concentrate at their workplaces. In this case, parents are not sure of what might happen to their children. They are stressed up by those issues (Staff, 2011).
The field of Maternal and Child Health has an obligation to address issues and problems that affect children, mothers, as well as young people who have special needs. It also addresses the issues of families, which have children with special needs. Bullying is a problem that affects young children who attend school, their parents, as well as youths.
Therefore, as a practitioner in the field of Maternal and Child Health, one should be able to make a decision that can help in solving these problems. Stopping bullying helps in promoting the welfare of children and their parents. They are best positioned to set up programs, which help in addressing the special needs of children.
Therefore, since bullying is a special issue that affects children, practitioners should give it the attention that it deserves. Bullying affects the general health of children. It further affects their parents, especially mothers. This makes bullying an important issue in the field of Maternal and Child Health. Maternal and Child Health should have an obligation to prevent bullying and violence among children (Public safety, 2011).
Considering the effects that bullying has on children and their parents, it is imperative to develop policies that address the issue in depth. Anti-bullying policies should be developed and implemented in all areas where children are bullied, especially within schools.
Amid the increased awareness of the harmful effects associated with bullying, many schools have developed anti-bullying policies. The department of Maternal and Child Health should boost the development of these policies and contribute to making them effective. This is a great challenge for all practitioners in this field.
The policies that need to be implemented include the establishment of training programs. The programs established by the Maternal and Child Health practitioners are meant to train teachers on ways to handle children and help them stop the bullying behavior.
Furthermore, the adult needs to help children to stop bullying. Therefore, as a practitioner in the field of Maternal and Child Health, one needs to advise adults, including parents of children involved in bullying, on how they can handle the cases and help children stop the vice. Programs to train such adults on how to do this should be established (Public safety, 2011).
There should be programs organized to take place in schools by the Maternal and Child Health department. Here, the aim will be to offer guidance and counseling to students who are victims of bullying.
Such children are affected psychologically, and they need to be talked to so as to help them regain their self-esteem. It is important to note that bullying is a systematic problem and thus needs to be addressed systematically. The solution needs to be given time to take effect.
Dake, J.A., Price, J.H. & Telljoham, S.K. (2003). The Nature and Extent of Bullying at School. Journal of School Health , 73 ( 5 ): 173-180.
Kowalski, R.M. & Limber, S.P. (2007). Electronic Bullying Among Middle School Students. J ournal of Adolescent Health 41 : S22 – S30.
Public safety. (2011). First steps to stop bullying: Adults helping children aged 4 to 11.
Staff, H. (2011). Bullying .
Cite this paper
Chicago (N-B)
Chicago (A-D)
StudyCorgi. (2023, November 8). Bullying in Schools: Essay Example. Retrieved from https://studycorgi.com/childrens-bullying-in-school/
StudyCorgi. (2023, November 8). Bullying in Schools: Essay Example. https://studycorgi.com/childrens-bullying-in-school/
"Bullying in Schools: Essay Example." StudyCorgi , 8 Nov. 2023, studycorgi.com/childrens-bullying-in-school/.
1. StudyCorgi . "Bullying in Schools: Essay Example." November 8, 2023. https://studycorgi.com/childrens-bullying-in-school/.
Bibliography
StudyCorgi . "Bullying in Schools: Essay Example." November 8, 2023. https://studycorgi.com/childrens-bullying-in-school/.
StudyCorgi . 2023. "Bullying in Schools: Essay Example." November 8, 2023. https://studycorgi.com/childrens-bullying-in-school/.
StudyCorgi . (2023) 'Bullying in Schools: Essay Example'. 8 November.
This paper, "Bullying in Schools: Essay Example", was written and voluntary submitted to our free essay database by a straight-A student. Please ensure you properly reference the paper if you're using it to write your assignment.
Before publication, the StudyCorgi editorial team proofread and checked the paper to make sure it meets the highest standards in terms of grammar, punctuation, style, fact accuracy, copyright issues, and inclusive language.
If you are the author of this paper and no longer wish to have it published on StudyCorgi, request the removal . Please use the " Donate your paper " form to submit an essay.
Home — Essay Samples — Social Issues — Bullying — Bullying on Teenage Years and How to Handle it

Bullying on Teenage Years and How to Handle It
Categories: Bullying Youth Violence
About this sample

Words: 2357 |
12 min read
Published: Feb 12, 2019
Words: 2357 | Pages: 5 | 12 min read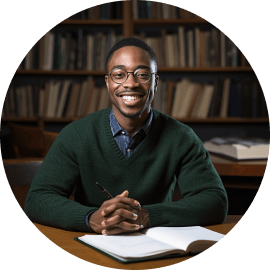 Cite this Essay
Let us write you an essay from scratch
450+ experts on 30 subjects ready to help
Custom essay delivered in as few as 3 hours
Get high-quality help

Dr. Karlyna PhD
Verified writer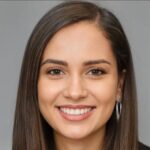 + 120 experts online
By clicking "Check Writers' Offers", you agree to our terms of service and privacy policy . We'll occasionally send you promo and account related email
No need to pay just yet!
Related Essays
2 pages / 1104 words
4 pages / 1719 words
6 pages / 2740 words
2 pages / 716 words
Remember! This is just a sample.
You can get your custom paper by one of our expert writers.
121 writers online
Still can't find what you need?
Browse our vast selection of original essay samples, each expertly formatted and styled
Related Essays on Bullying
Kidscape. (n.d.). About Kidscape. Retrieved from https://www.childline.org.uk/info-advice/bullying-abuse-safety/types-bullying/
School violence has been a pervasive concern in the public eye for numerous years. According to data released by the Ministry of Education, there have been 8,000 reported cases of student altercations across 38 local education [...]
Better Help. "Bullying: An Overview." Better Help, www.betterhelp.com/advice/bullying/.Cyberbullying Research Center. "Defining Cyberbullying." Cyberbullying Research Center, www.cyberbullying.org/defining-cyberbullying.Federal [...]
The digital age, with its myriad platforms, offers immense potential for positive change. However, it also presents challenges, with body shaming being a prime concern. As digital citizens, the onus is on us to foster positive [...]
Do you know how many innocent souls are shattered in the hands of ruthless bullies? Even in the most civilized countries, bullying causes grief to many young teens. A 2004 study published in the medical Journal of Pediatrics [...]
What is bullying? In these research paper we are going to discuss a very difficult topic which is bullying. We will go in depth and we will analyze what causes bullying, what is bullying, types of bullying and much more. [...]
Related Topics
By clicking "Send", you agree to our Terms of service and Privacy statement . We will occasionally send you account related emails.
Where do you want us to send this sample?
By clicking "Continue", you agree to our terms of service and privacy policy.
Be careful. This essay is not unique
This essay was donated by a student and is likely to have been used and submitted before
Download this Sample
Free samples may contain mistakes and not unique parts
Sorry, we could not paraphrase this essay. Our professional writers can rewrite it and get you a unique paper.
Please check your inbox.
We can write you a custom essay that will follow your exact instructions and meet the deadlines. Let's fix your grades together!
Get Your Personalized Essay in 3 Hours or Less!
We use cookies to personalyze your web-site experience. By continuing we'll assume you board with our cookie policy .
Instructions Followed To The Letter
Deadlines Met At Every Stage
Unique And Plagiarism Free
Essay on Bullying
Students are often asked to write an essay on Bullying in their schools and colleges. And if you're also looking for the same, we have created 100-word, 250-word, and 500-word essays on the topic.
Let's take a look…
100 Words Essay on Bullying
Understanding bullying.
Bullying is a hurtful act where one person tries to control another. It can happen in many places, like schools or online.
Types of Bullying
There are different types of bullying: physical, verbal, social, and cyberbullying. Each type hurts in its own way.
Effects of Bullying
Bullying can make a person feel sad, scared, or alone. It can even cause problems with health and school.
Standing Against Bullying
Everyone should stand against bullying. If you see bullying, tell an adult. You can also support the person being bullied.
A collection of top essays on
great personalities
science & technology
society & social issues
sports & education
environment, ecology & climate
Also check:
10 Lines on Bullying
Paragraph on Bullying
Speech on Bullying
250 Words Essay on Bullying
Bullying, a pervasive social issue, is a deliberate and repetitive act of aggression, intimidation, or coercion targeted at an individual perceived as vulnerable. It manifests in various forms, including physical, verbal, cyber, and relational bullying, each with distinct characteristics and impacts.
The Psychology Behind Bullying
Bullying is often a reflection of the aggressor's psychological state. Bullies may be driven by a need for power, control, or a response to their insecurities. They could also be mirroring learned behaviors from abusive environments.
Impacts of Bullying
The effects of bullying extend beyond immediate physical harm. Victims often experience psychological trauma, leading to anxiety, depression, and in extreme cases, suicidal tendencies. Conversely, bullies may develop antisocial behavior patterns, hindering their interpersonal relationships and societal integration.
Preventing Bullying
Prevention strategies must involve a multi-faceted approach. Educational institutions should implement anti-bullying policies, promote empathy, and encourage bystander intervention. Parents and caregivers should foster open communication, ensuring children feel safe discussing their experiences.
Bullying is a complex issue, rooted in power dynamics and psychological factors. Addressing it requires comprehensive strategies, involving educational institutions, families, and individuals, to foster a culture of respect, empathy, and inclusivity.
Packed in 152 Informative Pages
500 Words Essay on Bullying
Introduction.
Bullying, a pervasive societal issue, transcends the confines of the schoolyard, infiltrating various aspects of our lives, including workplaces, online spaces, and homes. It manifests in various forms, such as physical, verbal, relational, and cyberbullying, and its impact can be profound and long-lasting.
The Nature of Bullying
Bullying is characterized by an imbalance of power, where the perpetrator uses their physical strength, access to embarrassing information, or popularity to control or harm others. It is repetitive, occurring over time, and can result in severe emotional, psychological, and physical damage to the victim.
The Implications of Bullying
The implications of bullying are far-reaching. Victims often experience depression, anxiety, and low self-esteem, which can lead to academic underperformance, social isolation, and in severe cases, self-harm or suicide. Bullies themselves are not immune to negative outcomes, as they are more likely to engage in criminal behavior, struggle with substance abuse, and have difficulties in their interpersonal relationships.
Cyberbullying: A Modern Threat
The advent of the digital age has given birth to a new form of bullying: cyberbullying. Unlike traditional forms, cyberbullying allows the bully to remain anonymous, making it easier for them to inflict harm without fear of repercussion. The ubiquity of the internet means victims can be targeted anywhere, anytime, exacerbating the psychological distress.
Preventing and Combating Bullying
Addressing bullying requires a multi-faceted approach. Schools and institutions need to implement comprehensive anti-bullying policies that encourage reporting, ensure prompt action, and provide support for victims. Education is key; teaching empathy, promoting inclusivity, and fostering respectful communication can help create a positive environment.
The Role of Bystanders
Bystanders play a crucial role in the bullying dynamic. They can either perpetuate the cycle by passively watching or intervening to support the victim. Encouraging bystander intervention can disrupt the power imbalance, making bullying less rewarding for the perpetrator.
Bullying, a deeply entrenched issue, requires concerted efforts from individuals, communities, and institutions to eradicate. By fostering a culture of empathy, respect, and inclusivity, and implementing robust anti-bullying policies, we can create safe spaces for everyone. The fight against bullying is a collective responsibility, and every step taken towards this goal brings us closer to a society free from the damaging effects of bullying.
That's it! I hope the essay helped you.
If you're looking for more, here are essays on other interesting topics:
Essay on Buddhism
Essay on Books
Essay on Bipolar Disorder
Apart from these, you can look at all the essays by clicking here .
Happy studying!
Leave a Reply Cancel reply
Your email address will not be published. Required fields are marked *
Save my name, email, and website in this browser for the next time I comment.
New National Data Show Depth of Disparities in a Chaotic Year of Schooling
The first full school year of the pandemic caused incomparable disruptions to American schools, but just-released federal civil rights data show that deep inequities in students' educational opportunities in 2020-21 were a difference of degree, not of kind.
While the pandemic upheaved public schools, longstanding inequities in how students were disciplined, and their access to challenging courses and technology persisted. From suspensions, expulsions, and reports of bullying and harassment to access to science, mathematics and computer science courses, Black students were often at the largest disadvantage.
"[W]e view education as the springboard that puts the American dream within reach," said U.S. Secretary of Education Miguel Cardona in a media briefing on Wednesday. "Yet access to educational opportunities in this country remains unequal."
That's according to the U.S. Department of Education's Civil Rights Data Collection, which released data about enrollment, educational opportunities, internet access, school staffing, student discipline, and restraint and seclusion practices in schools during the 2020-21 school year, when most students attended a combination of online and in-person school.
This is the first time that all of the more than 17,000 school districts responded to the data collection, Education Department officials noted. (The Civil Rights Data collection includes not only traditional school districts, but juvenile justice facilities, multi-district magnet schools, independent alternative and special education schools, and charter school networks and differs from district counts by other offices, such as the National Center for Education Statistics.)
However, only 6 percent of the more than 97,000 public schools had returned to fully in-person instruction in 2020-21; the rest had hybrid or virtual instruction. That makes it difficult to compare data from the first full pandemic school year to prior years, or to know the role school disruptions and hybrid instruction played in school disciplinary incidents and course offerings.
"It's really our only look at these key issues that are really central to a lot of kids' success," said Bob Balfanz, a research professor at the Center for the Social Organization of Schools at Johns Hopkins University School of Education.
However, most categories of data show persistence of racial inequities. Black students continued to be overrepresented in school discipline, and lacked equitable access to the internet and advanced courses. Students with disabilities also faced inequities in access to courses, and were disproportionately disciplined, including in extreme interventions such as restraints and seclusion .
However, as a result of the widespread use of hybrid and remote learning, discipline incidents were significantly lower than in previous years. Student enrollment during the pandemic had also declined by 1.7 million, according to the data.
Disrupted data
The Education Department has collected civil rights data on every K-12 school in the country, including charter schools and juvenile justice facilities, every other year since 1968. The surveys include demographic and educational access and participation data for students of different genders, races, disabilities, and English-language proficiencies. The data are used to enforce federal civil rights laws, as well as to monitor and study trends in civil rights issues, such as school discipline disparities and access to coursework.
Widespread school closures during the pandemic delayed the collection originally scheduled for 2019-20 to 2020-21, and K-12 public school enrollment dropped from 50.9 million to 49.2 million from 2017-18 to 2020-21. The Office for Civil Rights also collected data for 2021-22, in part because the pool of students was so small during that unprecedented year.
The Trump administration developed the current civil rights survey, adding questions about religious harassment and sexual assault at school and reducing questions about school spending, teacher absenteeism, course access, and preschool suspensions.
In most categories of discipline, including in-and-out-of-school suspensions and expulsions, the Education Department did not ask schools to disaggregate data by whether students were learning in person or online when they were disciplined.
Daniel Losen, the senior director for education at the National Center for Youth Law, said this could hide inequities for students with disabilities who experienced hybrid and virtual learning.
"Students with disabilities are getting more than an average student when they're in school because they have this extra support and services, extra counseling, more intensive—sometimes even one-on-one—instruction," Losen said. "So they're losing more when they don't have that."
Suspensions and expulsions
Compared to their overall enrollments, Black boys and girls, white boys, and boys of two or more races were overrepresented among K-12 students who were suspended and expelled.
Both white and Black boys were overrepresented in K-12 school discipline outcomes such as in-school and out-of-school suspensions and school-based arrests, but Black boys were nearly twice as likely as white boys to receive an out-of-school suspension or an expulsion, according to the data.
In 2020-21, approximately 786,600 students, or 2 percent of K-12 public school enrollment, received one or more in-school suspensions. About 638,700 students, or 1 percent of K-12 public school enrollment, received one or more out-of-school suspensions.
Nearly 28,300 students were expelled, less than 1 percent of K-12 public school student enrollment.
Public school students who received one or more out-of-school suspensions missed a total of more than two million school days.
While the numbers were much lower compared to 2017-18 data , racial disparities remained.
Students with disabilities were also overrepresented in discipline outcomes. Students with disabilities represented 17 percent of student enrollment but accounted for 29 percent of students who received one or more out-of-school suspensions and 21 percent who received expulsions.
In public preschools, Black and white children, and children of two or more races were disproportionately suspended and expelled, with Black children receiving out-of-school suspensions at a rate nearly twice their enrollment. Although Black children accounted for 17 percent of preschool enrollment, they represented 31 percent of children who received one or more out-of-school suspensions and 25 percent of those expelled.
Bullying and harassment
Students reported more than 42,500 allegations of harassment and bullying on the basis of race, sex, disability status, national origin, or religion in 2020-21. Forty percent of all bullying and harassment cases were on the basis of sex, and 19 percent specifically concerning sexual orientation. Almost 30 percent of the allegations of bullying or harassment were based on race.
Black students represent 15 percent of all students, but 37 percent of those bullied or harassed about race.
White students were overrepresented in reports of bullying on the basis of sex and disability status, making up 68 percent of reports of sex-based discrimination, and 70 percent of disability-based discrimination.
Bullying based on religion accounted for 3 percent of the allegations.
Law enforcement and schools
During the hybrid school year, there were 61,900 referrals to law enforcement, and almost 9,000 arrests nationwide, meaning that 14 percent of referrals led to school-based arrests.
School-based arrests declined significantly compared to previous data, from the 2017-18 school year, though OCR cautioned against direct comparison over time.
Students with disabilities and Black students were overrepresented in school-based arrests, making up 22 percent of arrests each.
Seven million students attended a school with a school law enforcement officer or security guard, but without a school counselor. Native Hawaiian and Pacific Islander students and Native American students were 1.4 times more likely than white students to attend a school with a police officer or security guard but no school counselor.
Black students and students of two or more races were 1.2 times more likely to attend these schools compared to white students, the data show.
"When our children are dealing with mental health needs and the Surgeon General is calling a youth mental health crisis in this country," Cardona said.
"It's unacceptable that students are in schools without counselors and there are sworn law enforcement officers there."
Sexual violence
Nationwide, schools reported 350 incidents of rape or attempted rape in 2020-21, a little more than a third of the incidents reported in 2017-18, and below 2015-16 levels.
Schools also reported 2,700 incidents of other sexual assaults, such as groping or child molestation, less than a fifth the incidents in 2017-18 and less than a third the sexual assaults in 2015-16. However, the new survey questions on sexual assault, including assault of or by school staff, were optional for the 2020-21 data, and response rates for optional questions are "typically very low," according to the Education Department. The optional sexual assault questions will be required as of the 2022-23 data collection.
Gaps in access to high-level courses
The data collection show students of color, English learners, and those with disabilities had less access to courses to prepare them for science, technology, engineering, and math fields.
Schools where 3 in 4 students are students of color were at least 10 percentage points less likely to offer advanced math (meaning noncalculus courses beyond Algebra 2) and computer science and nearly 20 percentage points less likely to offer calculus.
Longitudinal studies of student achievement after high school, Balfanz said, "is just showing more than ever that … decent grades and advanced courses is the strongest predictor of earning a four-year degree. Things like advanced math and science courses and dual enrollment are all in that category of challenging courses."
"So the fact that so many schools that didn't have access pre-pandemic got less access during the height of the pandemic, is worrying on both accounts," Balfanz said.
While several states have pushed initiatives for early algebra in the last decade, fewer than 4 in 10 of the 31,100 public middle schools in the study universe offered algebra in 2020-21.
Likewise, students with disabilities, who make up 17 percent of public high school students, and English learners, who account for about 7 percent of students, are significantly underrepresented in dual-credit programs.
Secretary Cardona noted that as a first-generation college student, taking a college-level course as a high school junior "really helped me build that confidence that I needed in myself that I have what it takes to succeed in college. We need to offer those opportunities for all students."
Last year, the Biden administration launched initiatives to increase dual-credit and apprenticeship programs. Recent reports suggest programs that allow students to earn college credit in high school have expanded significantly in the last decade, with more than 4 in 5 public high schools now offering dual credit. Yet only 1 in 5 school districts provide equitable access to students of color and other underrepresented groups.
And Balfanz noted that students who don't have access to core courses in math and science won't be prepared to move onto a college track.
"To really succeed in an undergraduate engineering program, you really have to have calculus going into it," Balfanz said. "If you don't have calculus going into your engineering program, you start at the bottom of your class, because almost all your peers will have had calculus."
Technology infrastructure
With nearly all schools relying on at least some remote instruction during the pandemic, the data show more than 9 in 10 schools had high-speed internet access and Wi-Fi in 2020-21. Internet access was roughly the same for schools serving low and high populations of students of color.
But just looking at the infrastructure doesn't show inequities in how students were able to use technology during virtual and hybrid instruction in the pandemic, Balfanz said.
"We know the pandemic hit hardest in lower-income areas, which often overlap with a higher percentage of students of color in those schools," Balfanz said.
"We know that in those areas, more high school kids were doing caregiving roles, letting their younger siblings have the limited Zoom access or working to support the family," Balfanz said. "There was more pull on their time, therefore less time to do your online classes."
Sign Up for The Savvy Principal
Edweek top school jobs.
Sign Up & Sign In
Las Vegas teen dies after being attacked by 15 people while defending friend, father says
A Las Vegas teenager died after he was attacked this month by about 15 people while he was defending a friend, his father said.
A minor was in a fight on Nov. 1 with more than a dozen people near Rancho High School, Las Vegas police said in a statement. At least some of the fight was recorded and shared on social media.
Jonathan Lewis Jr.'s death was confirmed on a memorial website written by his father.
"After holding my son's hand in the hospital while on life support for 2 days and nights and watching his life leave his body and being shocked by the immensity and horror of my beloved boy just being beaten to death I felt a mission to act that moved me to my core," his father, Jonathan Lewis Sr., wrote.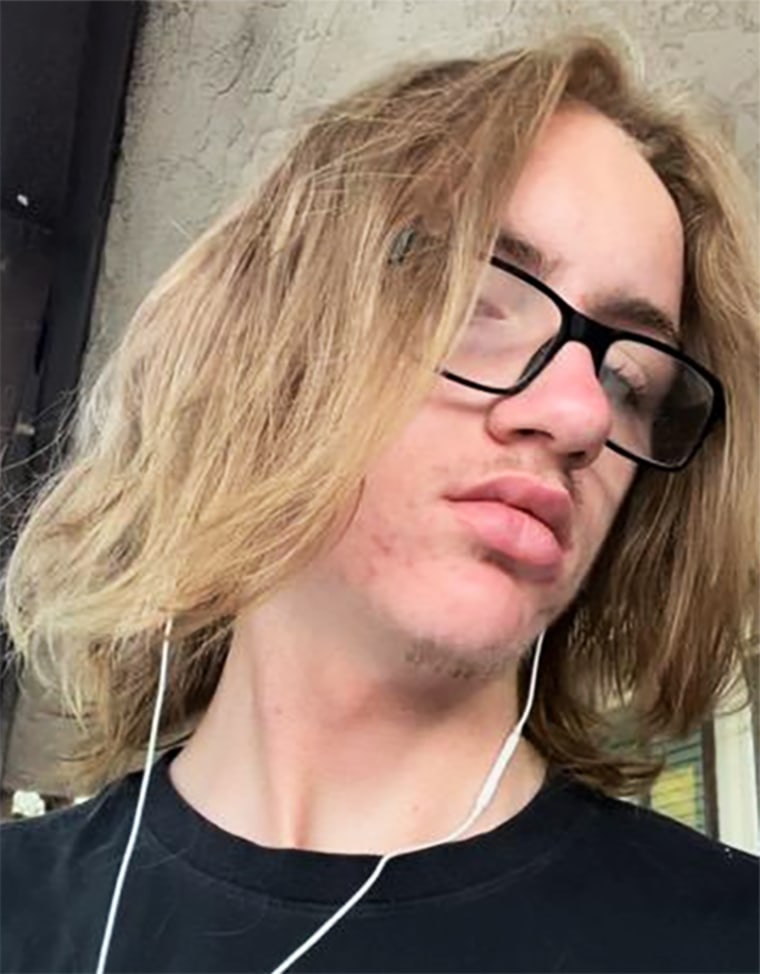 The website continued: "Jonathan was a hero who tried to help a smaller child who was being bullied and 15 people attacked him in cowardly violence and our beloved son was beaten to death!"
The teen was an aspiring artist who was kind and generous and "had his whole life ahead of him," according to the website.
A verified GoFundMe page for the boy's family linked to the memorial website.
Jonathan Lewis Sr. could not be reached Monday for comment.
In a statement, the Clark County School District said it is working with authorities "so those involved are held accountable for their actions."
"CCSD does not tolerate violence or threats to students or their safety," the statement said. "We all must come together as a community to address the needs of our students so disagreements are resolved through dialogue rather than violence."
In the Nov. 1 statement, police said the victim "was involved in a physical altercation with approximately 15 individuals prior to officers arrival."
School personnel performed CPR on the victim, who appeared to be unconscious, and the victim was taken to a hospital with life-threatening injuries, police said.
The department's homicide section was investigating because of the "substantial injuries" the victim suffered, police said at the time.
A police spokesperson said Monday afternoon the investigation is ongoing and declined to comment further.
A representative with the Clark County Office of the Coroner/Medical Examiner declined to comment Monday, citing a pending case.
Antonio Planas is a breaking news reporter for NBC News Digital. 
share this!
November 16, 2023
This article has been reviewed according to Science X's editorial process and policies . Editors have highlighted the following attributes while ensuring the content's credibility:
fact-checked
trusted source
Young disabled people experience institutional discrimination and stigmatization in mainstream English schools
by Natalie Gidley,, University of Warwick
Provided by University of Warwick
Explore further
Feedback to editors
'Fishing' chimpanzees found to enjoy termites as a seasonal treat
4 hours ago
Forensic scientists help locate missing Second World War pilot after eight decades
12 hours ago
Chemists tackle formation of natural aerosols
New study finds burning by humans and warming altered Andean ecosystems
Research in Lake Superior reveals how sulfur might have cycled in Earth's ancient oceans
Three-pronged approach discerns qualities of quantum spin liquids
13 hours ago
Researchers help reduce lead levels in Madagascar drinking water
Study proposes new framework to identify keystone microbial species
14 hours ago
Pushing the boundaries of eco-friendly chemical production with azaarenes
3D folding of the genome: Theoretical model helps explain how cell identity is preserved when cells divide
Relevant physicsforums posts, why some students are good at math and others lag behind, alternatives to mastering physics in teaching e&m and optics.
Nov 12, 2023
Digital oscilloscope for high school use
Nov 4, 2023
Adjustable Hand Stroboscope, how to use?
Oct 24, 2023
The New California Math Framework: Another Step Backwards?
Oct 22, 2023
How is Physics taught without Calculus?
Oct 12, 2023
More from STEM Educators and Teaching
Related Stories
Disabled young people have less upward social mobility than their peers —and class background makes this worse
Jan 4, 2023
Disability gap in post-16 destinations and employment outcomes revealed by new analysis
May 11, 2021
Low expectations are stopping young disabled people going to university
Jun 27, 2018
Assistance dogs improve mental health of disabled young people
Mar 18, 2020
Disabled LGBT+ young people face a battle just to be taken seriously
Aug 9, 2018
Young people less likely to study at university if mother has maternal depression, finds study
Recommended for you.
Generic statements widen the divide between political parties, study finds
18 hours ago
Experiment finds AI-based intervention helps undergrads pass STEM course
Nov 13, 2023
New heat map charts unequal civic opportunity in the US
After the US Supreme Court restricted abortion rights, public support for abortion increased: Study
Nov 9, 2023
Wikipedia pays more attention to events in richer countries, say data scientists
Should AI read your college essay? It's complicated
Nov 8, 2023
Let us know if there is a problem with our content
Use this form if you have come across a typo, inaccuracy or would like to send an edit request for the content on this page. For general inquiries, please use our contact form . For general feedback, use the public comments section below (please adhere to guidelines ).
Please select the most appropriate category to facilitate processing of your request
Thank you for taking time to provide your feedback to the editors.
Your feedback is important to us. However, we do not guarantee individual replies due to the high volume of messages.
E-mail the story
Your email address is used only to let the recipient know who sent the email. Neither your address nor the recipient's address will be used for any other purpose. The information you enter will appear in your e-mail message and is not retained by Phys.org in any form.
Newsletter sign up
Get weekly and/or daily updates delivered to your inbox. You can unsubscribe at any time and we'll never share your details to third parties.
More information Privacy policy
Donate and enjoy an ad-free experience
We keep our content available to everyone. Consider supporting Science X's mission by getting a premium account.
E-mail newsletter