How to write an Essay about a Quote
Teachers often ask you to write an essay about a quote. It's a way of getting you to think deeply about the concepts that quotes encompass.
You'll need to dig deeply into what the quote means and what it reveals about the world.
In this post, I'm going to give you some guidance to get you started on writing that essay about a quote , no matter what quote it is!
Here's a quick fly-by of what's in this post. Feel free to navigate to each point, or just scroll through the whole post:
Select the quote Wisely. Here's how.
Do this in the Introduction.
Place the Quote in Context. Here's how.
Explore the Quote's Contested Meanings. Here's how.
Explore the Quote's Relevance to You or Society. Here's how.
A Summarized Checklist of What you Need to Say
Essays about quotes really do vary. Here's some examples of different types of essays about quotes:
The teacher provides the quote as a prompt for the analysis of a concept;
The teacher provides a range of quotes and you have to choose one and discuss its meaning;
The teacher asks you to find your own quote and discuss its relevance to you .
So, here's some initial questions I have for you. If you don't know these questions, you need to ask your teacher:
Can you use first person?
Are you supposed to say how the quote impacts you (personal essay) or just critique it (expository essay)?
Keep these questions in mind, because I'll come back to them in this article and it will influence what you should write.
Here's my 5 essential tips on how to write an essay about a quote:
1. Select your Quote Wisely (If you get to choose the Quote!)
Okay, so sometimes you're asked to choose a quote and write an essay about it. Other times your teacher gives you the quote and you have to write about the quote they choose.
Step 1 is for everyone who gets to select their own quote.
Here's how you should go about selecting your quote:
Try to find a quote that is said by someone who you have some knowledge about. If it's a quote from a book, make sure you've actually read the book. So, if you get the choice between a quote from Harry Potter (which you've read) and The Grapes of Wrath (which you haven't read), go with the Harry Potter quote. If it's a quote from a speaker like a US president, try to get a quote from a US president who you admire and who you have the most knowledge about.
Ensure the quote is well known. You don't want to get stuck in the situation where you selected a quote but can't find any information about it! So, the best option is to select a quote that you'll be able to find a lot of information about. That's why it's useful to select a famous quote by someone like Martin Luther King Jr., Shakespeare, Winston Churchill, Atticus Fitch or another figure whose you know you'll be able to gather a lot of background information on.
Only select a quote if you know where it's from. Most people who have to select a quote are going to go straight to google and type in 'Famous Quote'. No! No, no, no, no, no. This is going to find you one of those random generic quote websites and you probably won't even be able to find out what speech, book or page number the quote is from! You're better off looking for a quote from within a specific book or speech so you'll be able to read it 'in context' (i.e. you'll be able to read the surrounding sentences!)
So, to recap, make sure the quote is from a source you have at least a little knowledge about; is one that you've either heard of before or know you can find information about on google; and make sure you can get access to the quote's original source (the book, play or speech it's from).
2. Cite the quote, the quote's author and its origins in the Introduction
The introduction paragraph for any essay on a quote requires you to show a clear understanding of the quote you're discussing and some of its details. While this isn't the place to go into depth on how to write an introduction, let me quickly recap for you my I.N.T.R.O method for perfect introductions :
Interest : provide a hook sentence that grabs the reader's interest
Notify : notify the reader of background information
Translate : paraphrase the essay question
Report : report on your thesis
Outline : Outline what will be said in the essay, in order.
Now, let's apply that formula to an essay about a quote. Here, we could write each sentence like this:
Interest : say something interesting about the quote
Notify : explain exactly where the quote comes from
Translate : while usually you'd paraphrase the essay question in an introduction, you can provide the quote word-for-word in the introduction for an essay about a quote
Report : say what your interpretation of the quote is, in one or two sentences
Outline : Outline what you're planning on saying about the quote in the essay
3. Place the Quote in Context
This is one of the most important parts of your essay. When we say 'context' we mean that you need to be able to show a deep understanding of the background information about quote that you have selected. To do this you can select from the following strategies:
a) Explain the theme of the speech, article or book that the quote comes from
How a quote is received and understood has a lot to do with the book or speech that the quote comes from. Have a think of what the key theme is that the quote touches on.
Here's a quote, for example, that you might not understand until you look at the book the quote comes from:
"Other places do seem so cramped up and smothery, but a raft don't. You feel mighty free and easy and comfortable on a raft."
This quote is from Huckleberry Finn. Therefore, it probably has something to do with his desire to avoid being civilized and tamed by society. Why? Because the central theme of the overall text in which the quote emerges is escaping the civilizing effect of society .
My point here is that you need to focus on the main theme of the text in which the quote emerges: is it about racism, evading the trappings of civilized society, or maybe a theme about love, war, passion, or something else entirely?
Here's another example:
"You never really understand a person until you consider things from his point of view….Until you climb into his skin and walk around in it."
This quote is from Atticus Finch in To Kill a Mockingbird . You might not know it from just this sentence, but if we place it in context, we know the quote's about racism. Why? Well, because it's a quote that builds upon an underlying theme in the book that shows Atticus trying to teach his daughter to fight racial injustice in the deep South of the United States. So, when discussing a quote from this book, you can explain that the quote is in the context of a broader social discussion about race and racism in a nation whose history has been deeply troubled by racial injustice since its origins. By doing this, you will be able to understand the quote far more effectively,
One last example: this quote from Romeo and Juliet:
"What's in a name? that which we call a rose; By any other name would smell as sweet."
if you're grabbing this quote from Romeo and Juliet, you're probably going to want to say that the quote comes from a story that explores themes of forbidden love and family loyalty . By reading the surrounding text, you'll understand that this quote is about Juliet (symbolized by the rose) having the surname of a family that Romeo despises. Nonetheless, he loves her not for her surname, but indeed despite it: he still sees the sweetness in her.
To find out the themes of key literary texts, try these sources:
b) Explain the story of the person who made the quote
How a quote is received and understood has a lot to do with the person who made the quote in the first place. So, examine the story of the person who made the quote.
Let's take the example of Dumbledore, say … this quote:
"It is our choices, Harry, that show what we truly are, far more than our abilities."
Dumbledore quotes will automatically be understood as wise, contemplative statements because Dumbledore is a wise and contemplative man ! They have more force and power because of Dumbledore's age, stature and position as head of Hogwarts!
Similarly, often quotes from jesters in Shakespearian plays are interpreted as gems of truth and wisdom because jesters were some of the few people in middle England who were aloud to speak their minds among kings.
Here's one last example: a quote from the Pope (any quote from the Pope – pick one!). What makes this quote so powerful? Well, it would be a powerful quote because the Pope is seen by Catholics as someone who is very close to god and therefore what he says should be listened to very closely.
By explaining the story of the person who made the quote, we can understand the quote more deeply.
c) Use who, where, when and why questions
Do you think the previous two points were too hard? No worries. Here's an easier framework for you to use: the 4 W's.
This is a very powerful way to dig deep into your contextualization of the quote. Explain the who, where, when and why about the quote.
Let's take an example of this quote:
"We hold these truths to be self-evident: that all men are created equal."
This quote comes from the US Declaration of Independence . What context can we take from this famous quote? Here's a few ideas to give context to the quote:
Who: Thomas Jefferson and Benjamin Franklin
Where: United States of America
Why: This quote was made in the context of a young nation shaking off the oppressive shackles of the British Empire. The US leaders wanted a new society where social class and royalty of the old 'motherland' should be discarded and a more equal land created
Other Points: Today this quote could be seen as sexist. It was written in a time when women lacked many rights. Furthermore, the gendered term 'men' is not just semantics : they truly meant all men were equal to one another, and this excluded women's rights for many centuries. Similarly, you could critique its racist undertones. Lastly, you could also mention that this quote is one of the most famous statements on the principle of classical liberalism which highlights the freedom of the individual.
Once you've jotted down some draft of these background / 'contextual' details, you can turn them into full paragraphs in your essay.
4. Explore the Quote's Contested Meanings
Quotes often have multiple contested interpretations. If your quote could be interpreted in different ways, you will need to examine the different ways in which it is interpreted.
Let's take the example of the quote:
"It's all about the Benjamins baby!"
This quote comes from Ilhan Omar, a democratic congresswoman. She made this quote to highlight the influence of the Jewish lobby on Republican politicians.
This quote had very contested meanings : for the political left, it highlighted the fact that money is a dark influence on policymaking in Washington. For the political right, it was seen as an anti-Semitic attach on an old stereotype of Jewish people controlling the world's finances.
If you were to select this quote, you would of course have to present both perspectives on the quote.
My suggestion is that you look up what other people think of the quote and discuss what they've had to say about it. Maybe out of 5 people you find online, 4 see it one way and 1 sees it another. Present both ways that a quote can be interpreted to show you've thought deeply about it.
Of course, this might not be relevant to everyone: some quotes have a very clear central meaning!
5. Explore the Quote's Relevance to You and / or Today's Society
Remember when I said that you should check with your teacher about whether you can use first person in your essay?
Well, if you can use first person in your essay, I recommend in this step to talk about what the quote means to you. Questions you can discuss include:
Which interpretation of the quote is most convincing, in your mind?
Has the quote influenced you to think more deeply about something?
Has the quote changed your mind about something or prompted you to act differently in the future?
If you are writing an expository essay that does not involve first person language, I recommend instead discussing the broader relevance of the quote to broader society today.
For example, let's say the quote is Winston Churchill's famous statement:
"Things are not always right because they are hard, but if they are right one must not mind if they are also hard."
This quote was said in the context of World War II, when Britain and its allies fought gallantly for 4 years against Hitler's Germany. So, what relevance does that quote have to today's world?
Well, it might mean that you should follow in Churchill's footsteps and learn a lesson from him and the brave Brits: to stand up and fight against injustice wherever it may be, even when the enemy seems to be bearing down on you! While once injustice was in Nazi Germany, today that injustice might be in the arena of terrorism or Islamophobia. The quote remains relevant to today's world, though, because it's a rallying call to standing up for what you believe is right.
Read Also: 39 Better Ways to Write 'In Conclusion' in an Essay
Woah! That's a lot to take in. Essays about quotes are hard. Hopefully, these strategies have given you something to think about when discussing you quote. Keep in mind these five key points when trying to think of things to write about:
Select the quote Wisely. Make sure you know a fair bit about the quote you're using, and if it's from a book, take a quote from a book you've actually read!
Cite the quote, the quote's author and its origins in the Introduction. This will show your marker from the very beginning that you understand the quote.
Place the Quote in Context. Consider the overall theme of the text the quote comes from, the personality of the person who said the quote, and use the 4 W's to dig deeper into what the quote is all about!
Explore the Quote's Contested Meanings. If the quote can be interpreted in many ways, then make sure you present all those possible interpretations in your essay.
Explore the Quote's Relevance to You and / or Today's Society. By discussing the quote's relevance to you or society, you'll be showing your maker you understand why on earth it's worthwhile reflecting on the quote in the first place!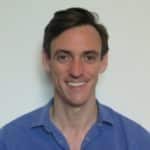 Chris Drew (PhD)
Dr. Chris Drew is the founder of the Helpful Professor. He holds a PhD in education and has published over 20 articles in scholarly journals. He is the former editor of the Journal of Learning Development in Higher Education. [Image Descriptor: Photo of Chris]
Chris Drew (PhD) https://helpfulprofessor.com/author/admin/ 9 Best Tote & Messenger Bags for College Students
Chris Drew (PhD) https://helpfulprofessor.com/author/admin/ 5 Best Rolling Carts for Teachers
Chris Drew (PhD) https://helpfulprofessor.com/author/admin/ 5 Best AP US History Review Books
Chris Drew (PhD) https://helpfulprofessor.com/author/admin/ 5 Best Financial Calculators for College & CFA Exams
1 thought on "How to write an Essay about a Quote"
Thanx for this context. It is useful
Leave a Comment Cancel Reply
Your email address will not be published. Required fields are marked *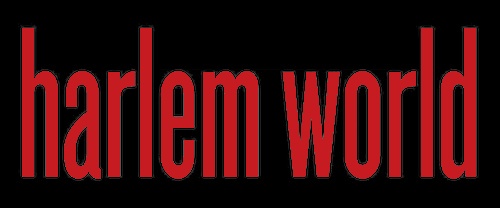 Tips For Writing An Essay Reflecting On A Quote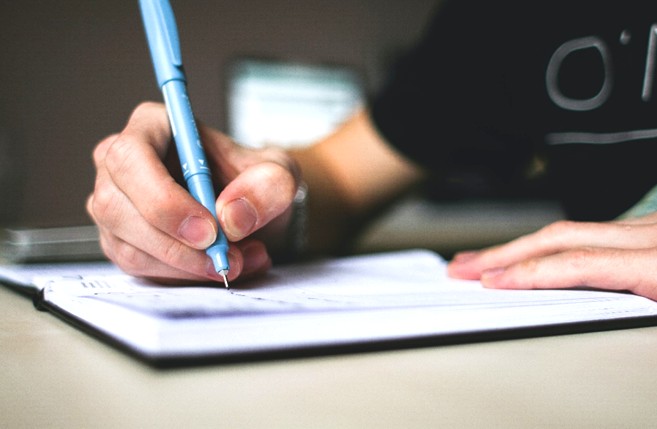 Choosing a topic
Before you start writing, you need to choose your topic. Then, take some time and think about what kind of experience or insight in life makes your essay different from everyone else's. If there are quotes that inspire you, then it will be easier for you to write about it; then to inspire your essay. There is no limit on how many quotes you can use, especially with the help of a do my essay for me .
Choosing your quotes
The best quotes are those that touch on universal themes and speak to people in a meaningful way. Next, find a quote that is personal but doesn't require you to delve into your life story. Also, choose something that feels timely—this will help keep readers engaged since there's a strong connection between reader and the subject matter. You can always re-write later if necessary. But if you feel that you can't handle it alone, you can always rely on professional writers online , so you can use their help as a reference for your future essay.
Become a Harlem Insider!
Sign-Up for our Newsletter *
Example: Yes, I would like to receive emails from Harlem World Magazine. (You can unsubscribe anytime)
Planning your Structure
When reflecting on a quote, you'll want to choose one that has some significance in your life and/or one that speaks to something you're passionate about. The essay writer will help organize your thoughts; they will do so methodically and efficiently, giving you several prompts to guide you through the process. There are several common ways to structure these essays; many include introductory paragraphs detailing who said the quote, when they said it, why it is important, and what information can be found within its broader context. Most essay writers for hire on sites like grademiners.com suggest writing a body paragraph for each main point. However, you can also do yourself good by expanding on those points instead of using them as a trigger for new ideas.
Understand the quote
To write an essay well, you need to understand what it is that you're trying to say. The first step in writing a good paper is really just research. So, go back and read the quote again and make sure you know exactly what it means.
Start with a hook or attention grabber.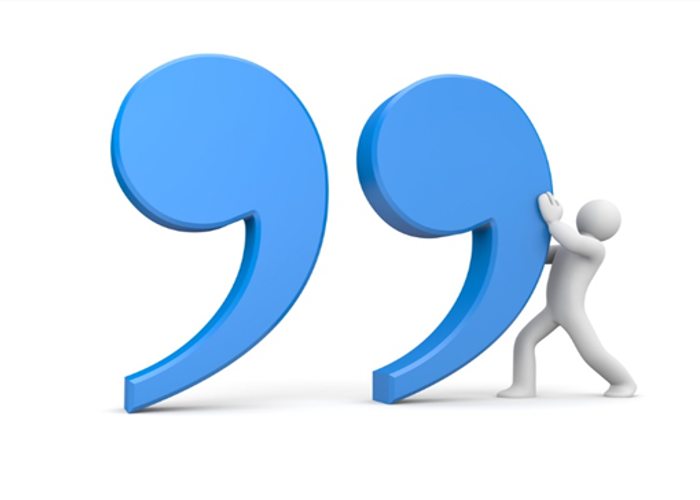 Tell the story of the quote in your own words.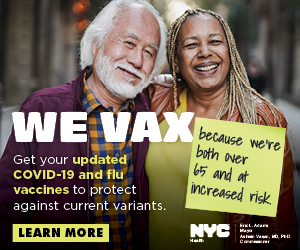 A quote can be interpreted in many different ways. The most effective way to approach writing an essay about a quote is to try and understand where it came from, who said it, and why they may have said it. If you're able to find out more background information on your quotes, such as their author or their historical context, that's even better. By putting a voice behind what someone wrote, you can take their quote and make it personal—to yourself. It could end up being something important to you or just something that inspires you; either way, it doesn't really matter how we view quotes, but how we choose to use them. "Furthermore when writing an essay, using digital presentation software  can be a valuable tool to enhance your work and engage your audience effectively.
Say something new that adds context to the quote while staying true to its original meaning.
Quotes have power—the words of icons are often repeated and held as truth. But sometimes, these quotes don't always do justice to their source. Take JFK's Ask not what your country can do for you, ask what you can do for your country. This quote has been interpreted by some as meaning we should be focused on our own needs rather than those of our community and even country (such as when it was used in defense of George W.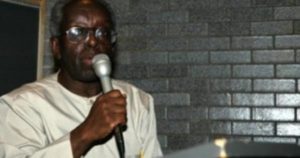 Pamela Morgan's "A Singular Sensation" Cabaret Show Featuring Rodgers & Hammerstein's Timeless Tunes
Senator Cleare brings Together Leaders, Experts To Address Social Isolation Risks In Older Adults
Sponsored Love: Google Launched Its Own VPN In France
Adams, Caban, And Kim Use "Upstream Tools" To Tackle Gun Violence As Overall Crime Decreases Citywide
Sponsored Love: BGMGirl The Revolutionary Pre-cut, Glueless Lace Wig, Effortless Beauty Redefined
Leave a Reply Cancel reply
Your email address will not be published. Required fields are marked *
You may use these HTML tags and attributes: <a href="" title=""> <abbr title=""> <acronym title=""> <b> <blockquote cite=""> <cite> <code> <del datetime=""> <em> <i> <q cite=""> <s> <strike> <strong>
This site uses Akismet to reduce spam. Learn how your comment data is processed .
Related Articles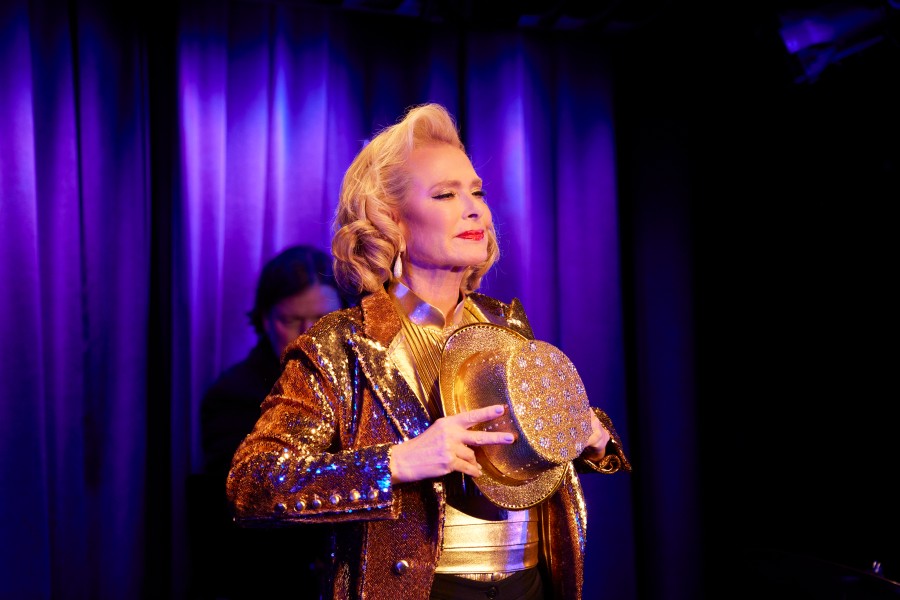 Unveiling The Layers Of Photogrammetry: The Art Of Crafting 3D Models From 2D Images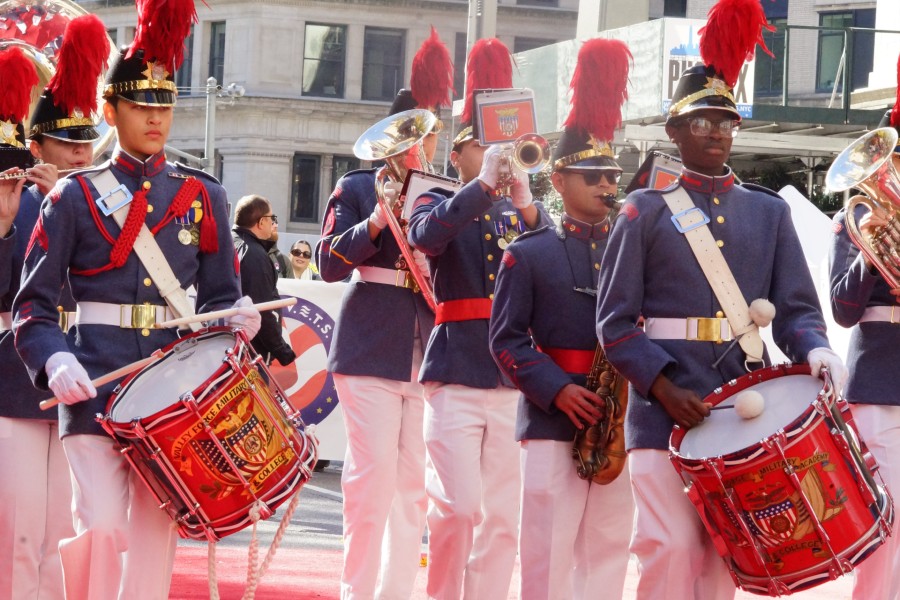 Seitu's World: Harlem Is America, The New York City Veterans Day Parade 2023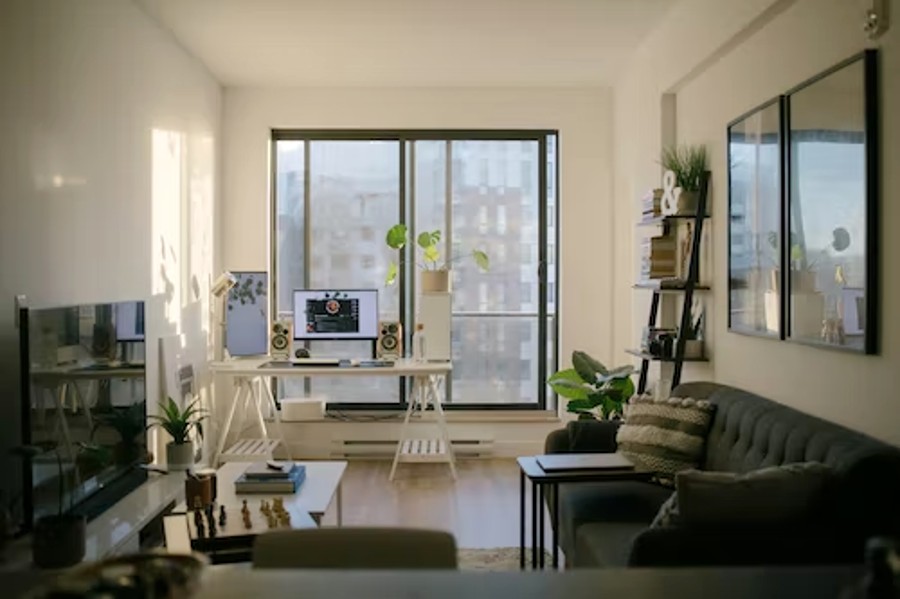 Interior Designer's Guide To Working With A Receiving Company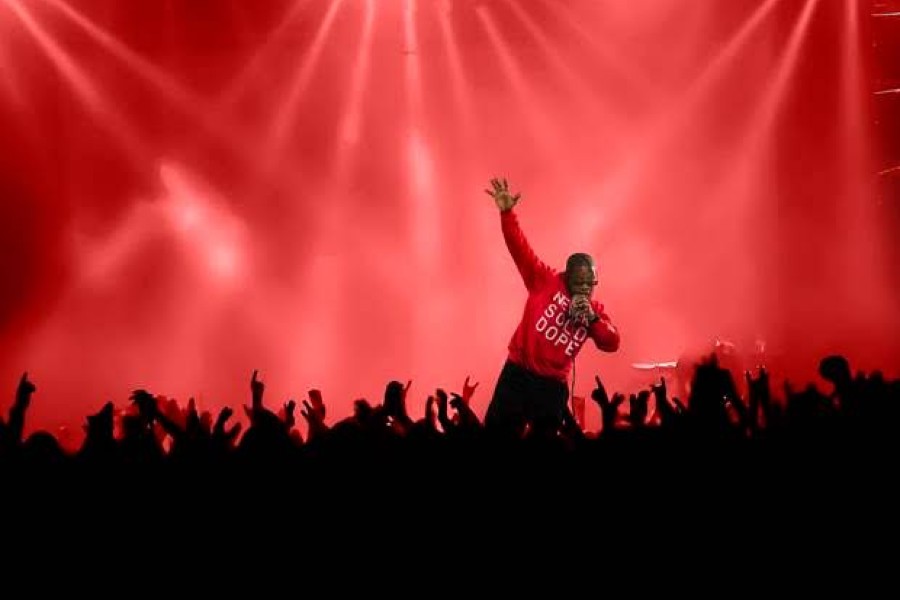 Stephanie's View: Talking More Than "All That Jazz" With Stetsasonic!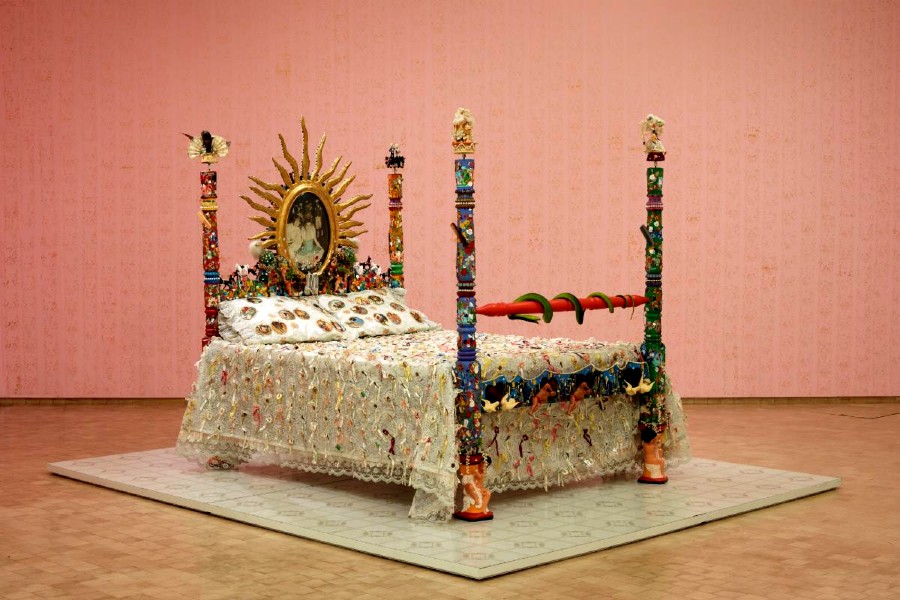 Craft Crossroads And Artist Spot Light On Pepón Osorio At El Barrio In East Harlem

PRO Courses Guides New Tech Help Pro Expert Videos About wikiHow Pro Upgrade Sign In
EDIT Edit this Article
EXPLORE Tech Help Pro About Us Random Article Quizzes Request a New Article Community Dashboard This Or That Game Popular Categories Arts and Entertainment Artwork Books Movies Computers and Electronics Computers Phone Skills Technology Hacks Health Men's Health Mental Health Women's Health Relationships Dating Love Relationship Issues Hobbies and Crafts Crafts Drawing Games Education & Communication Communication Skills Personal Development Studying Personal Care and Style Fashion Hair Care Personal Hygiene Youth Personal Care School Stuff Dating All Categories Arts and Entertainment Finance and Business Home and Garden Relationship Quizzes Cars & Other Vehicles Food and Entertaining Personal Care and Style Sports and Fitness Computers and Electronics Health Pets and Animals Travel Education & Communication Hobbies and Crafts Philosophy and Religion Work World Family Life Holidays and Traditions Relationships Youth
Browse Articles
Learn Something New
Quizzes Hot
This Or That Game New
Train Your Brain
Explore More
Support wikiHow
About wikiHow
Log in / Sign up
Education and Communications
College University and Postgraduate
Academic Writing
How to Put a Quote in an Essay
Last Updated: November 28, 2022 Fact Checked
This article was co-authored by Christopher Taylor, PhD and by wikiHow staff writer, Danielle Blinka, MA, MPA . Christopher Taylor is an Adjunct Assistant Professor of English at Austin Community College in Texas. He received his PhD in English Literature and Medieval Studies from the University of Texas at Austin in 2014. There are 11 references cited in this article, which can be found at the bottom of the page. This article has been fact-checked, ensuring the accuracy of any cited facts and confirming the authority of its sources. This article has been viewed 2,602,251 times.
Using a direct quote in your essay is a great way to support your ideas with concrete evidence, which you need to support your thesis. To select a good quote , look for a passage that supports your argument and is open to analysis. Then, incorporate that quote into your essay, and make sure you properly cite it based on the style guide you're using.
Sample Quotes
Incorporating a Short Quote
For instance, let's say this is the quote you want to use: "The brown leaves symbolize the death of their relationship, while the green buds suggest new opportunities will soon unfold."
If you just type that sentence into your essay and put quotes around it, your reader will be disoriented. Instead, you could incorporate it into a sentence like this: "The imagery in the story mirrors what's happening in Lia's love life, as 'The brown leaves symbolize the death of their relationship, while the green buds suggest new opportunities will soon unfold.'"
"Critic Alex Li says, 'The frequent references to the color blue are used to suggest that the family is struggling to cope with the loss of their matriarch.'"
"According to McKinney's research, 'Adults who do yoga at least three times a week have lower blood pressure, better sleeping patterns, and fewer everyday frustrations.'"
"Based on several recent studies, people are more likely to sit on the park benches when they're shaded by trees."
You still need to use quotation marks even if you're only quoting a few words.
If you're in doubt, it's best to be cautious and use quotes.
For example, let's say you used the quote, "According to McKinney's research, 'Adults who do yoga at least three times a week have lower blood pressure, better sleeping patterns, and fewer everyday frustrations.'" Your commentary might read, "This shows that yoga can have a positive impact on people's health, so incorporating it into the workplace can help improve employee health outcomes. Since yoga makes employees healthier, they'll likely have reduced insurance costs."
When you use a paraphrase, you still need to provide commentary that links the paraphrased material back to your thesis and ideas.
Using a Long Quote
The reader will recognize that the material is a direct quote because it's set off from the rest of the text. That's why you don't need to use quotation marks. However, you will include your citation at the bottom.
"In The Things They Carried , the items carried by soldiers in the Vietnam war are used to both characterize them and burden the readers with the weight they are carrying: The things they carried were largely determined by necessity. Among the necessities or near-necessities were P-38 can openers, pocket knives, heat tabs, wristwatches, dog tags, mosquito repellent, chewing gum, candy cigarettes, salt tablets, packets of Kool-Aid, lighters, matches, sewing kits, Military Payment Certificates, C rations, and two or three canteens of water." (O'Brien 2)
Variation: When you're citing two or more paragraphs, you must use block quotes, even if the passage you want to quote is less than four lines long. You should indent the first line of each paragraph an extra quarter inch. Then, use ellipses (…) at the end of one paragraph to transition to the next.
Your block quote will use the same spacing as the rest of your paper, which will likely be double-spacing.
For example, "According to Li, "Rosa is the first sister to pick a rose because she's the only one who's begun to move on after their mother's death" might become "According to Li, "Rosa is the first sister to pick a rose because she's … begun to move on after their mother's death."
Don't eliminate words to change the meaning of the original text. For instance, it's not appropriate to use an ellipsis to change "plants did not grow faster when exposed to poetry" to "plants did … grow faster when exposed to poetry."
For example, let's say you want to use the quote, "All of them experienced a more relaxed, calmer disposition after doing yoga for 6 months." This doesn't tell the reader who you're talking about. You could use brackets to say, "All of [the teachers in the study] experienced a more relaxed, calmer disposition after doing yoga for 6 months."
However, if you know the study is talking about teachers, you couldn't use brackets to say, "All of [society experiences] a more relaxed, calmer disposition after doing yoga for 6 months."
If you don't explain your quote well, then it's not helping your ideas. You can't expect the reader to connect the quote back to your thesis for you.
For instance, you may prefer to use a long block quote to present a passage from a literary work that demonstrates the author's style. However, let's say you were using a journal article to provide a critic's perspective on an author's work. You may not need to directly quote an entire paragraph word-for-word to get their point across. Instead, use a paraphrase.
Tip: If you're unsure about a quote, ask yourself, "Can I paraphrase this in more concise language and not lose any support for my argument?" If the answer is yes, a quote is not necessary.
Citing Your Quote
An MLA citation will look like this: (Lopez 24)
For sources with multiple authors, separate their names with the word "and:" (Anderson and Smith 55-56) or (Taylor, Gomez, and Austin 89)
If you use the author's name in your lead-in to the quote, you just need to provide the year in parentheses: According to Luz Lopez, "the green grass symbolizes a fresh start for Lia (24)."
An APA citation for a direct quote looks like this: (Ronan, 2019, p. 10)
If you're citing multiple authors, separate their names with the word "and:" (Cruz, Hanks, and Simmons, 2019, p. 85)
If you incorporated the author's name into your lead-in, you can just give the year and page number: Based on Ronan's (2019, p. 10) analysis, "coffee breaks improve productivity."
For instance, a Chicago Style citation will look like this: (Alexander 2019, 125)
If you're quoting a source with multiple authors, separate them with the word "and:" (Pattinson, Stewart, and Green 2019, 175)
If you already incorporated the author's name into your quote, then you can just provide the year and page number: According to Alexander, "the smell of roses increases feelings of happiness" (2019, 125).
For MLA, you'd cite an article like this: Lopez, Luz. "A Fresh Blossom: Imagery in 'Her Darkest Sunshine.'" Journal of Stories , vol. 2, no. 5, 2019, p. 15-22. [17] X Trustworthy Source Purdue Online Writing Lab Trusted resource for writing and citation guidelines Go to source
In APA, you'd cite an article like this: Lopez, Luz. (2019). A Fresh Blossom: Imagery in "Her Darkest Sunshine." Journal of Stories , 2(5), 15-22. [18] X Trustworthy Source Purdue Online Writing Lab Trusted resource for writing and citation guidelines Go to source
For Chicago Style, your article citation would look like this: Lopez, Luz. "A Fresh Blossom: Imagery in 'Her Darkest Sunshine.'" Journal of Stories 2 no. 4 (2019): 15-22. [19] X Trustworthy Source Purdue Online Writing Lab Trusted resource for writing and citation guidelines Go to source
Selecting a Quote
Tip: Quotes are most effective when the original language of the person or text you're quoting is worth repeating word-for-word.
If you're struggling to explain the quote or link it back to your argument, then it's likely not a good idea to include it in your essay.
Paraphrases and summaries work just like a direct quote, except that you don't need to put quotation marks around them because you're using your own words to restate ideas. However, you still need to cite the sources you used.
Community Q&A
Video . By using this service, some information may be shared with YouTube.
Always cite your quotes properly. If you don't, it is considered plagiarism. Thanks Helpful 0 Not Helpful 0
You Might Also Like
↑ https://www.ursinus.edu/live/files/1160-integrating-quotespdf
↑ https://lsa.umich.edu/sweetland/undergraduates/writing-guides/how-do-i-incorporate-quotes-.html
↑ https://helpfulprofessor.com/quotes/
↑ https://advice.writing.utoronto.ca/using-sources/quotations/
↑ https://owl.purdue.edu/owl/research_and_citation/mla_style/mla_formatting_and_style_guide/mla_formatting_quotations.html
↑ https://guides.libraries.psu.edu/apaquickguide/intext
↑ https://www.chicagomanualofstyle.org/tools_citationguide/citation-guide-2.html
↑ https://owl.purdue.edu/owl/research_and_citation/mla_style/mla_formatting_and_style_guide/mla_formatting_and_style_guide.html
↑ https://owl.purdue.edu/owl/research_and_citation/apa_style/apa_formatting_and_style_guide/reference_list_articles_in_periodicals.html
↑ https://owl.purdue.edu/owl/research_and_citation/chicago_manual_17th_edition/cmos_formatting_and_style_guide/periodicals.html
↑ https://writingcenter.unc.edu/tips-and-tools/quotations/
About This Article
Medical Disclaimer
The content of this article is not intended to be a substitute for professional medical advice, examination, diagnosis, or treatment. You should always contact your doctor or other qualified healthcare professional before starting, changing, or stopping any kind of health treatment.
Read More...
To put a quote in an essay, incorporate it directly into a sentence if it's shorter than 4 typed lines. For example, you could write "According to researchers," and then insert the quote. If a quote is longer than 4 typed lines, set it off from the rest of the paragraph, and don't put quotes around it. After the quote, include an in-text citation so readers know where it's from. The right way to cite the quote will depend on whether you're using MLA, APA, or Chicago Style formatting. For more tips from our English co-author, like how to omit words from a quote, scroll down! Did this summary help you? Yes No
Reader Success Stories
Bobby Hilltop
May 26, 2017
Did this article help you?
Sarah Okyere
Mar 29, 2019
May 19, 2019
Feb 6, 2017
Sari Ningsih
Mar 28, 2016
Featured Articles
Trending Articles
Watch Articles
Terms of Use
Privacy Policy
Do Not Sell or Share My Info
Not Selling Info
wikiHow Tech Help Pro:
Develop the tech skills you need for work and life
VCE Study Tips
English Language
Private Tutoring
Only one more step to getting your FREE text response mini-guide!
Simply fill in the form below, and the download will start straight away
How To Embed Quotes in Your Essay Like a Boss
October 2, 2012
Want insider tips? Sign up here!
Go ahead and tilt your mobile the right way (portrait). the kool kids don't use landscape....
Updated 30/12/2020
What Are Quotes?
Why Use Quotes?
What You Want To Quote
How Much You Want To Quote
How That Quote Will Fit into Your Essay
There Are Also Other Ways of Using Quotation Marks
Questions You Must Ask Yourself When Weaving Quotes into Sentences
How To Find Good Quotes
1. What Are Quotes?
Quotations, better known by their abbreviation 'quotes', are a form of evidence used in VCE essays. Using quotations in essays helps to demonstrate your knowledge of the text, and provides solid evidence for your arguments. The discussion on quotations in this study guide can be applied to all three areas of study in the VCAA English course which have been explained in detail in our Ultimate Guide s to VCE Text Response , Comparative and  Language Analysis .
A quotation is the repetition of a group of words taken from a text by someone other than the original author. The punctuation mark used to indicate a repetition of another author's work is presented through quotation marks. These quotation marks are illustrated by inverted commas, either single inverted commas (' ') or double inverted commas (" "). There is no general rule in Australia regarding which type of inverted comma you must use for quotations. Single inverted commas are preferred in Australia as they follow the British standard. The American standard involves styling quotations with the double inverted comma. You can choose either style, just be consistent in your essays.
2. Why Use Quotes?
The usage of quotations in essays demonstrates:
Your knowledge of the text
Credibility of your argument
An interesting and thoughtful essay
The strength of your writing skills.
However, quotations must be used correctly, otherwise you risk (and these frequent mistakes will be discussed in detail later):
Irrelevant quotations
Overcrowding or overloading of quotations
Broken sentences
How You Integrate a Quote into an Essay Depends on Three Factors:
What you want to quote
How much you want to quote
How that quote will fit into your essay.
3. What You Want To Quote
As you discuss ideas in a paragraph, quotes should be added to develop these ideas further. A quote should add insight into your argument; therefore, it is imperative that the quote you choose relates intrinsically to your discussion. This is dependent on which aspect of the text you are discussing, for example:
Description of theme or character
Description of event or setting
Description of a symbol or other literary technique
Never quote just for the sake of quoting. Quotations can be irrelevant  if a student merely adds in quotes as 'sentence fillers'. Throwing in quotations just to make your essay appear more sophisticated will only be more damaging if the quotation does not adequately reinforce or expand on your contention. Conversely, an essay with no quotations will not achieve many marks either.
4. How Much You Want To Quote
A quotation should never tell the story for you. Quotations are a 'support' system, much like a back up for your ideas and arguments. Thus, you must be selective in how much you want to quote. Generally speaking, the absolute minimum is three quotes per paragraph but you should not  overload  your paragraphs either. Overcrowding your essay with too many quotations will lead to failure to develop your ideas, as well as your work appearing too convoluted for your assessor. Remember that the essay is  your  piece of work and should consist mainly of your own ideas and thoughts.
Single Word Quotations
The word 'evaporates', used to characterise money and happiness intends to instill the idea that happiness as a result of money is only temporary. (VCAA 'Can Money Buy Happiness' Language Analysis)
Single worded quotations can often leave the largest impression on the assessor. This is because you are able to demonstrate that you can focus on one word and develop an entire idea around it.
Phrase Quotations
Sunil Badami 'still found it hard to tie my Indian appearance to my Australian feeling', showing that for Sunil, his culture was not Indian, but Australian due to his upbringing. ( Sticks and Stones and Such-like, Sunil Badami in Growing Up Asian in Australia )
A phrase quotation is the most common quotation length you will use in essays.
Long Quotations
The multitudes of deaths surrounding Anna began to take its toll on her, burdening her with guilt as 'sometimes, if I walked the main street of the village in the evening, I felt the press of their ghosts. I realised then that I had begun to step small and carry myself all hunched, keeping my arms at my sides and my elbows tucked, as if to leave room for them.' ( Year of Wonders, Geraldine Brooks )
Long quotations comprise of more than one sentence – avoid using them as evidence. Your assessor will not mark you highly if the bulk of your paragraphs consists of long quotations. You should aim to keep your quotations to less than 2 lines on an A4 writing page. If you have a long quotation you wish to use, be selective. Choose only the important phrases or key words, and remove the remaining sentence by replacing it with an ellipsis (…).
Here is the same example again, with the student using ellipsis:
The multitudes of deaths surrounding Anna began to take its toll on her, burdening her with guilt as she felt 'the press of their ghosts…[and] begun to step small and carry myself all hunched…as if to leave room for them.' ( Year of Wonders, Geraldine Brooks)
In this case, we have deleted: 'sometimes, if I walked the main street of the village in the evening' and 'I realised then that I had' by using an ellipsis – a part of the quotation that is not missed because it does not represent the essence of the student's argument. You would have noticed that a square bracket ([  ]) was used. This will be discussed in detail under  Blending Quotes.
5. How That Quote Will Fit into Your Essay
You must never take the original author's words and use them in your essay  without  inserting them in quotation marks. Failure to do so leads to 'plagiarism' or cheating. Plagiarism occurs when you take someone else's work and pass it off as your own. You must make sure that you use quotation marks whenever you use evidence from your text.
The following is plagiarism:
Even a single flicker of the eyes could be mistaken for the essential crime that contained all other crimes in itself – thought crime.  (1984, George Orwell)
Using quotation marks however, avoids plagiarism:
Even 'a single flicker of the eyes' could be mistaken for 'the essential crime that contained all other crimes in itself – thought crime.'  (1984, George Orwell)
There are serious consequences for plagiarism. VCAA will penalise students for plagiarism. VCAA uses statistical analysis to compare a student's work with their General Achievement Test (GAT), and if the cross-referencing indicates that the student is achieving unexpectedly high results with their schoolwork, the student's school will be notified and consequential actions will be taken.
Plagiarism should not be confused with:
‍ Paraphrasing : to reword or rephrase the author's words
‍ Summarising: to give a brief statement about the author's main points
‍ Quoting : to directly copy the author's words with an indication (via quotation marks) that it is not your original work
Blending Quotations
You should always aim to interweave quotations into your sentences in order to achieve good flow and enhanced readability of your essay. Below is a good example of blending in quotations:
John Proctor deals with his own inner conflict as he is burdened with guilt and shame of his past adulterous actions. Yet during the climatic ending of the play, Proctor honours his principles as he rejects signing a false confession. This situation where Proctor is confronted to 'sign [himself] to lies' is a stark epiphany, for he finally acknowledges that he does have 'some shred of goodness.' ( The Crucible, Arthur Miller)
There are three main methods in how you can blend quotations into an essay:
1. Adding Words
Broken sentences  are a common mistake made when students aim to integrate quotations into their sentences. Below are examples of broken sentences due to poor integration of a quotation:
'Solitary as an oyster'. Scrooge is illustrated as a person who is isolated in his own sphere. ( A Christmas Carol, Charles Dickens)
Never write a sentence consisting of  only  a quotation. This does not add insight into your argument, nor does it achieve good flow or readability.
Scrooge, 'solitary as an oyster', is illustrated as a person who is isolated in his own sphere.  (A Christmas Carol, Charles Dickens)
This example is better, however the sentence is still difficult to read. In order to blend quotations into your sentences, try adding in words that will help merge the quotation and your own words together:
Described as being as 'solitary as an oyster', Scrooge is illustrated as a person who is isolated in his own sphere.  (A Christmas Carol, Charles Dickens)
Scrooge is depicted as a person who is 'solitary as an oyster', illustrating that he is isolated in his own sphere.  (A Christmas Carol, Charles Dickens)
Tip: If you remove the quotation marks, the sentence should still make sense.
2. Square Brackets ([   ])
These are used when you need to modify the original writer's words so that the quotation will blend into your essay. This is usually done to:
Change Tense
Authors sometimes write in past  (looked) , present  (look)  or future tense  (will look) . Depending on how you approach your essay, you may choose to write with one of the three tenses. Since your tense may not always match the author's, you will need to alter particular words.
Original sentence: '…puts his arm around Lewis' shoulder' ( Cosi, Louis Nowra)
Upon seeing Lewis upset, Roy attempts to cheer him up by 'put[ting] his arm around Lewis' shoulder'. ( Cosi, Louis Nowra)
Change Narrative Perspective
The author may write in a first  (I, we) , second  (you)  or third person  (he, she, they)  narrative. Since you will usually write from an outsider's point of view, you will refer to characters in third person. Thus, it is necessary to replace first and second person pronouns with third person pronouns. Alternatively, you can replace first and second person pronouns with the character's name.
The original sentence: 'Only now can I recognise the scene for what it was: a confessional, a privilege that I, through selfishness and sensual addiction, failed to accept…'  (Maestro, Peter Goldsworthy)
When Keller was finally ready to share his brutal past with Paul, the latter disregarded the maestro, as he was too immersed in his own adolescent interests. However, upon reflection, Paul realises that 'only now can [he] recognise the scene for what it was: a confessional, a privilege that [he], through selfishness and sensual addiction, failed to accept'.  (Maestro, Peter Goldsworthy)
Insert Missing Words
Sometimes, it may be necessary to insert your own words in square brackets so that the quotation will be coherent when incorporated into your sentences.
The original sentence: 'His heels glow.' ( Ransom, David Malouf)
Achilles, like Priam, feels a sense of refreshment as highlighted by 'his heels [which] glow.' ( Ransom, David Malouf)
It is important to maintain proper grammar while weaving in quotations. The question is: does the punctuation go inside or outside the final quotation mark?
The rule is: If the quoted words end with a full stop (or comma), then the full stop goes inside the quotation marks. If the quoted words do not end with a full stop, then the full stop goes outside the quotation marks.
Original sentence: 'Sagitty's old place plus another hundred acres that went from the head waters of Darkey Creek all the way down to the river.' ( The Secret River, Kate Grenville)
Punctuation inside:
During the past decade, Thornhill became the wealthiest man in the area, owning 'Sagitty's old place plus another hundred acres that went from the head waters of Darkey Creek all the way down to the river.' ( The Secret River, Kate Grenville)
Punctuation outside:
During the past decade, Thornhill became the wealthiest man in the area, owning 'Sagitty's old place plus another hundred acres'. ( The Secret River, Kate Grenville)
6. There Are Also Other Ways of Using Quotation Marks
Title of text.
When including the title of the text in an essay, use single quotation marks.
Directed by Elia Kazan, 'On The Waterfront' unveils the widespread corruption among longshoremen working at New Jersey docks. ( On The Waterfront, Elia Kazan)
Alternatively, you can underline the title of the text instead of using single quotation marks. Many teachers and examiners prefer this option.
Quotation Within a Quotation
When you quote the author who is quoting someone else, then you will need to switch between single and double quotation marks. You firstly need to enclose the author's words in single quotation marks, and then enclose the words they quote in double quotation marks. If you're following the American standard, you'll need to do this the opposite way - that is, using double quotation marks for the author's words and and then single quotation marks for the quote. We recommend sticking to the preferred Australian style though, which is single and then double.
Original sentence: '…something bitter and stringy, too difficult to swallow. "It's just that – I – um, I hate it…It's too – it's too Indian!"' ( Sticks and Stones and Such-like, Sunil Badami in Growing Up Asian in Australia)
Sunil's unusual name leads him to believe that it is '…something bitter and stringy, too difficult to swallow. "It's just that – I – um, I hate it…It's too – it's too Indian!"' ( Sticks and Stones and Such-like, Sunil Badami in Growing Up Asian in Australia)
As you can see, the student has quoted the author's words in single quotation marks. The dialogue used by the author is surrounded by double quotation marks. This demonstrates that the dialogue used in the text still belongs to the author.
Using Quotations to Express Irony
When you wish to express irony, you use quotation marks to illustrate that the implied meaning of the actual word or phrase is different to the normal meaning.
As a young girl, Elaine is a victim of Mrs Smeath and her so called 'friends'. Her father's interest in insects and her mother's lack of housework presents Elaine as an easy bullying target for other girls her age who are fit to fulfill Toronto's social norms. ( Cat's Eye,  Margaret Atwood)
In this case, 'friends' is written in inverted commas to indicate that Elaine's peers are not truly her friends but are in fact, bullies.
7. Questions You Must Ask Yourself When Weaving Quotes into Sentences
1.  Does the quote blend into my sentence?
2.  Does my sentence still make sense?
3.  Is it too convoluted for my readers to understand?
4.  Did I use the correct grammar?
8. How To Find Good Quotes
Tip One: Do not go onto Google and type in 'Good quotes for X text', because this is not going to work. These type of quotes are generally the most famous and the most popular quotes because, yes they are good quotes, but does that necessarily mean that it's going to be a good quote in your essay? Probably not. But why? Well, it's because these quotes are the most likely to be overused by students - absolutely every single person who has studied this text before you, and probably every single person who will study this text after you. You want to be unique and original. So, how are you going to find those 'good quotes'? Recognise which quotes are constantly being used and blacklist them. Quotes are constantly used in study guides are generally the ones that will be overused by students. Once you eliminate these quotes, you can then go on to find potentially more subtle quotes that are just as good as the more popular or famous ones. Tip Two: Re-read the book. There is nothing wrong with you going ahead and finding your own quotes. You don't need to find quotes that already exist online or in study guides. Go and find whatever gels with you and whatever you feel like has a lot of meaning to it. I had a friend back in high school who was studying a book by Charles Dickens. I haven't read the book myself, but there was a character who couldn't pronounce the letter S, or he had a lisp of some sort. What my friend did was he found this one word where, throughout the entire book, the guy with the lisp only ever said the S one time and that was a massive thing. So, he used that. This is something that is really unique and original. So, go ahead and try to find your own quotes. Tip Three: Realise that good quotes do not necessarily have to come from the main character. Yes, the main character does often have good quotes associated with whatever they're saying, but just know that you do have minor characters who can say something really relevant and have a really good point too. Their quote is going to be just as strong in your essay as a main character's quote, which will probably be overused and overdone by so many other students. Tip Four: Develop a new interpretation of a famous or popular quote. Most of the time, the really popular quotes are analysed in very much the same way. But if you can offer a new insight into why it's being said or offer a different interpretation, then this is automatically going to create a really good quote that's going to offer a refreshing point of view. For example, if we look at The Great Gatsby , one of the most famous quotes that is constantly being used is, 'He found what a grotesque thing a rose is and how raw the sunlight was upon the scarcely created grass.' What most people will do is they will analyse the part about the 'grotesque thing a rose', because that's the most significant part of the quote that stands out. But what you could do instead, is focus on a section of that quote, for example the 'raw'. Why is the word raw being used? How does the word raw contribute extra meaning to this particular quote? This way you're honing in on a particular section of the quote and really trying to offer something new. This automatically allows you to investigate the quote in a new light. Tip Five: Just remember that the best quotes do not have to be one sentence long. Some of the best quotes tend to be really short phrases or even just one particular word. Teachers actually love it when you can get rid of the excess words that are unnecessary in the sentence, and just hone in on a particular phrase or a particular word to offer an analysis. And also, that way, when you spend so much time analysing and offering insight into such a short phrase or one sentence, it shows how knowledgeable you are about the text and that you don't need to rely on lots and lots of evidence in order to prove your point. Those are my five quick tips on how to find good quotes from your texts!
Need more help with quotes? Learn about 5 Ways You're Using Quotes Wrong .
Resources for texts mentioned/referenced in this blog post:
Comparing: Stasiland and 1984 Study Guide
A Killer Text Guide: Cosi (ebook)
Cosi By Louis Nowra Study Guide
Cosi Study Guide
Growing Up Asian in Australia Study Guide
A Killer Text Guide: On the Waterfront (ebook)
A Killer Text Guide: Ransom (ebook)
Ransom Study Guide
The Crucible by Arthur Miller Study Guide
A Killer Text Guide: The Crucible (ebook)
‍ The Crucible and Year of Wonders Prompts
Comparing: The Crucible and Year of Wonders Study Guide
The Great Gatsby Study Guide
‍ A Killer Text Guide: The Secret River (ebook)
The Secret River by Kate Grenville Study Guide
Get our FREE VCE English Text Response mini-guide
Now quite sure how to nail your text response essays? Then download our free mini-guide, where we break down the art of writing the perfect text-response essay into three comprehensive steps. Click below to get your own copy today!
Struggling to answer the essay topic?
Has your teacher ever told you:
"You're not answering the prompt"
"You're going off topic"
Then you're not alone! If you struggle to understand and stay on topic, learn how to answer the prompt every time with our How To Write A Killer Text Response study guide.
Updated on 11/12/2020
[Modified Video Transcription]
Hey guys, welcome to another week of Lisa's Study Guides. Thank you so much to everyone who came to the VCE expo that happened last Thursday through to Sunday. It was so great meeting so many of you - I really did not expect this many of you to rock up and say hi, but I'm so grateful that you did. So, thank you again so much! It just reinforces that what I'm doing is being really helpful to you guys, and I'm so glad! I'm going to keep going with this. I'm going to keep making sure that I offer you guys amazing English tips on this channel. So, hit that subscribe button below ( check out our YouTube channel here ), if you do support, and make sure you tell your friends about it as well, because the more love we can share, the more we help each other out.
Today we're going to be talking about tones . You might be interested in looking at tones because you are analyzing articles, but sometimes we're also looking at tones when it comes to the author's writing style when it comes to texts. 
So, What Is a Tone and Why Is It Important? 
A tone is essentially the attitude that an author takes towards their piece. What is really important is that you realise that there's a difference between tone and mood .
Mood has to do more so with the reader's response to an article, whereas tone is the approach that the author has towards the piece. 
It's definitely tricky trying to identify tones, but there are a few things that you can ask yourself to help steer yourself in the right direction. 
First thing is: does the author have a positive or negative attitude towards a certain idea? For example, if the author says, 'I can't wait to go to this party' (said in an enthusiastic tone), as opposed to saying, 'I can't wait to go to this party' (said in a sarcastic tone), who do you think is more excited about the party? Probably the first one. In this case, it's been a little bit easier because you see visually how I approached it, but if you just listen to what I've said, the first tone is immersed with a lot more enthusiasm, whereas the second one is sarcasm. Just remember that even though I said it was enthusiasm and sarcasm, if you yourself interpreted it differently than that is okay. 
Remember with English, as always, there's not always that one perfect answer. Everyone interprets things differently. It's just a matter of you being able to back it up with your own evidence and your own explanation of why you've come to this certain tone.
So, any form of human emotion can ultimately be translated into a tone. So, whether that is being nostalgic, honoured, sentimental, condescending - these are all tones. And, there are actually so many tones that I've linked a link down below that goes to my blog (if you're reading this you're already on our blog!) that includes 195 tones you can choose from. I've also separated these turns into positive, neutral and negative tones and divided them yet again, depending on the type of emotion in order to help steer you in the right direction in picking out a tone amongst all the many, many tones that are available out there. 
One more additional tip is that authors can also change their tone . So these can be called tonal shifts , or shifts in tone. An author might not start a book with the same tone and finish it with that same tone - so much has happened throughout the entire book or the event, or maybe even if it's just an article, depending on what they're talking about, they can change their tones. Don't get tripped up by that, acknowledge that sometimes throughout a piece there will be modifications. And, if you're able to pick that up, then that goes a really long way when showing off your efforts to your teachers or examiners. 
So, just as a heads up, these tips that I've spoken about are all in our ebook How To Write A Killer Language Analysis . If you're keen to find out more about tones, then go ahead and check it out . There's more there, more examples to help test you, to see whether you're on the right track, more questions that you need to ask yourself to find the right tone and what you can do with tonal changes. I'm also going to do something a little bit different today, I'll write down three different sentences and I want you guys to interpret them your own way and tell me what tones do you think they are? I think this will be a fun exercise to bring our community together. And I'd just love to see what you guys have to say. I'll check in with you guys next time! Alright, let's see what different tones you identify from these sentences:
1. Check out my new shoes, I just got them yesterday!
2. It was long since I had returned to this place; the memories washed over me wave after wave. 
3. It is imperative that we initiate fair laws for all workers!
List of Tones for Language Analysis
We've all struggled with identifying tones for language analysis. So, I've compiled an assortment of tones you can choose from, categorised into their 'intensities'! For a detailed guide on Language Analysis including how to prepare for your SAC and exam, check out our Ultimate Guide to VCE Language Analysis .
Extinction by Hannie Rayson is usually studied in the Australian curriculum Area of Study 1 - Text Response. For a detailed guide on Text Response, check out our Ultimate Guide to VCE Text Response .
[Modifed Video Transcription]
This is the prompt that I have decided to approach for this video and blog post:
Heather Dixon-Brown and Piper Ross's dynamic is fuelled by competitiveness unique to the female experience in contemporary times. 
Let's break it down!
Different Interpretations of Extinction
Today I'll be talking about different interpretations of texts , specifically the feminist lens, which is a critical lens for you to know if you're wanting to get those top marks. Even if you're not there yet, and you want to amp up your essay, this is it. So keep watching (or reading)! 
I won't be talking about the feminist lens in detail in this video/blog, but know that this is one of the must-know VCAA criteria points I discuss in my How To Write A Killer Text Response ebook. It is particularly relevant to Extinction because by viewing your text through a feminist lens, you'll be able to get so much more out of your discussion. Think about it this way, you can wear all sorts of 'glasses' (i.e. lenses) when you're reading a text: a feminist lens, a pro-sustainability lens, an ecocritical lens. If you were to put these lenses on, how would it change your interpretation of the text? By adopting this advanced way of approaching a text, you'll undoubtedly wow examiners because you're able to discuss your texts on a level that the majority of students aren't even aware of! I touch more on feminist and ecocritical lenses at the end of the video above :)
How To Break Down This Extinction Essay Topic
Whenever you get a new essay topic, you can use LSG's THINK and EXECUTE strategy , a technique to help you write better VCE essays. This essay topic breakdown will focus on the THINK part of the strategy. If you're unfamiliar with this strategy, then check it out in How To Write A Killer Text Response .
Within the THINK strategy, we have 3 steps, or ABC. These ABC components are:
Step 1: A nalyse
Step 2: B rainstorm
Step 3: C reate a Plan
Character-Based Essay Prompt: Heather Dixon-Brown and Piper Ross's dynamic is fuelled by competitiveness unique to the female experience in contemporary times. 
Not sure what we mean by 'Character-Based Essay Prompt'? Then, you'll want to learn more about the 5 types of essay prompts here . 
Step 1: Analyse
This prompt specifies two characters – Dixon-Brown and Piper – and therefore mandates an in-depth discussion of them within your essay. However, it is important to be careful of focusing exclusively on the explicitly mentioned characters when given a character prompt. After all, while Dixon-Brown and Piper are both very important to Extinction, they are not the only relevant characters! In order to ensure that your discussion covers enough of the text, make sure your brainstorming stage includes the ideas and themes exemplified by the unmentioned characters , and how they relate to the ones that are specified. 
Step 2: Brainstorm
Agree to the prompt, but not entirely – Dixon-Brown and Piper do experience competitiveness between themselves, as two women in the twenty-first century, but it is not the only factor impacting their relationship dynamic
Female competitiveness in relationships and desirability – e.g. having sex with Harry without the other knowing (make sure to use DB's quotes about competition!) 
Make this more specific – competition in terms of sex, sexuality and whether or not one is desired (can link this well to the young/old dichotomy) 
‍ Young/old – related to female competitiveness, but more specific – tension between what is wanted and considered attractive versus what is no longer given value
‍ Idealism/pragmatism – separate from the sphere of gender; has more of its roots in politics and contrasting schools of thought
Adopt traits from a feminist lens – focusing on women, power, relationships with men, when they can speak versus when they can't, etc. 
Step 3: Create a Plan
Body Paragraph 1: Contemporary demands for female competitiveness undoubtedly underlie the dynamics between Dixon-Brown and Piper Ross.
Under the modern-day patriarchy , women are encouraged to compete over social resources – reputation , desirability , and, crucially to Extinction, one's sex and sexuality against the context of men . Both women are attracted to Harry, and eventually, both engage in 'covert sexual relationship[s]' that 'compromise the integrity' of the tiger quoll project. Beneath the veneer of assertiveness, Dixon-Brown's underlying insecurities expose her treatment of Piper as a rival.
Although she openly denounces Harry's assumption that 'You thought I wanted to compete for your affections', she nevertheless demands to know if Harry is 'quite smitten with Piper'. Dixon-Brown tries to distance herself from such romantic bindings, insisting that she 'do[esn't] need a relationship' and thus subconsciously pitting herself as Piper's opposite – in other words, a competitor for the different instances of Harry's affection. 
Rayson is quick to highlight and consequentially reject this modern female infighting, arguing that the insecurities as birthed from the patriarchy directly and unnecessarily demean the relationships between women.  ‍
Body Paragraph 2: The primary source of female conflict between Dixon-Brown and Piper is that of their incongruent ages; Rayson maintains that the tension between 'younger' and 'older' individuals contributes massively to the wider tenseness in their dynamic. 
Patriarchal values dictate that the value of a woman decreases with age : Dixon-Brown claims that Harry 'would prefer a younger woman', implying that her desirability has decreased with the increase of age.
The professor's obsession with appearances and reputation as a woman is almost completely absent in Rayson's consideration of Piper, who is actively pursued by both Andy and Harry throughout the play. She is 'adore[d]' by the former, and the latter is enthusiastic at the prospect of 'mak[ing] love like that…again' during Act Two, Scene One . Rayson attacks the systems of patriarchal value that have driven both women to resist and distrust each other in the first place.
Body Paragraph 3: Conversely, while the spheres of politics certainly overlap occasionally within feminism and the question of female competition, they nevertheless form a largely distinct motivation behind the conflict between Piper and Dixon-Brown.
Piper and Dixon-Brown's dynamic is perhaps most aptly summarised in Act One, Scene Two , with the introduction of the Dixon-Brown Index. Dixon-Brown claims that 'five thousand' is the 'latest magic number' with which to determine what animal populations are most feasible to make conservation efforts towards. Piper criticises the index immediately, pointing out the ridiculousness of having it 'apply to every mammal on earth', regardless of any other relevant factors. To Piper, every animal life is 'worth saving', whether they be 'killer whales or teeny potoroos' – Dixon-Brown, by contrast, must 'liv[e] in the real world' and exists at the mercy of funding, of which there is 'only so much… to go around'. The tension within their dynamic thus bears this underlying current of idealism versus pragmatism, and persists even after the primary establishment of the tiger quoll project. 
For further reading see our Extinction blog post where we cover themes, characters, symbolism and more! And for more essay help, you'll definitely want to take a look at Risini's fully annotated Extinction essay.
If you're studying Extinction yourself, then LSG's A Killer Text Guide: Extinction study guide is for you! In it, we teach you to think like a 50 study scorer through advanced discussions on things like structural feature analysis, views and values, different interpretations and critical readings. Included are character breakdowns, a play summary, 5 A+ fully annotated essays and so much more!
‍ Station Eleven is usually studied in the Australian curriculum under Area of Study 1 - Text Response. For a detailed guide on Text Response, check out our Ultimate Guide to VCE Text Response .
Breaking Down a Station Eleven Essay Prompt
We've explored themes, characters, symbols and provided a summary of the text over on our Station Eleven by Emily St John Mandel blog post. If you need a quick refresher or you're new to studying this text, I highly recommend checking it out!
Here, we'll be breaking down a Station Eleven essay topic using LSG's THINK and EXECUTE strategy , a technique to help you write better VCE essays. If you're unfamiliar with this strategy, you can learn about it in our How To Write A Killer Text Response study guide.
Without further ado, let's get into it!
The Prompt: ' The distortion of memories can be harmful.' Do you agree?
The first thing to note about this prompt is that it's a theme-based prompt, focussing specifically on the theme of memory, which plays a significant role throughout the novel! But more specifically, it's asking directly about the impacts distorted (i.e. misrepresentative/twisted/warped) memories have on individuals, and whether this is harmful or not. So ultimately, you have to look at which memories are distorted throughout the novel, and evaluate whether this process is ultimately helpful to the characters or not.
Not sure what we mean by 'theme-based prompt'? Then, you'll want to learn more about the 5 types of essay prompts here .
‍ Step 2: Brainstorm
Many characters' memories are altered significantly from what actually occurred - this is especially relevant for the characters living after the pandemic, as memories naturally distort over a 20-year period
The two main characters we see whose memories are altered the most are Tyler and Kirsten - both of whom were children during the collapse of civilisation
For Tyler, his recollections of the past are all dominated by violence and this has a significant impact on his worldview. One could very easily argue that it is this distorted view of reality that ultimately leads to the formation of his cult and the subsequent harm he inflicts
Thus, in the case of Tyler, it is quite clear that the distortion of memories has been quite harmful
However, on the other hand, Kirsten has had to commit unspeakable acts, (as implied by her being unable to remember her past/childhood), but this is seen as a coping mechanism, allowing her to move forward in life
Thus, for Kirsten, the manipulation of her memories through her forgetting is ultimately rather positive!
Memory distortion doesn't just relate to these two characters - it also affects Clark quite severely
He is shown to be quite unhappy in the pre-apocalyptic world, which is a stark contrast to his fulfilment by the end of the novel. What causes this?
This can be attributed to his distortion of memories which allows him to view the old world in a far more positive manner, with significant nostalgia
Thus, like Kirsten, Clark's distortion of memories is also presented as largely beneficial
So ultimately, while there are downsides to manipulating one's memories (Tyler), Mandel shows that distorting memories is largely a positive coping mechanism for many characters!
From my brainstorming, I'll be approaching the essay with the following contention: 
Distorting memories can be harmful but more often is beneficial.
Now it's time to work out our paragraph ideas.
P1: Tyler's distortion of memories is largely detrimental and therefore harmful because they are tainted with violence and thus exacerbate his suffering.
P2: However, Kirsten uses this as a coping mechanism, enabling her to move forward from the trauma associated with the collapse of society and therefore the distortion of memories is necessary in her case.
P3: Further, Clark's rose-tinted view of the past world allows him to come to terms with the collapse of society and again is beneficial.
While Emily St. John Mandel's post-apocalyptic novel Station Eleven illustrates the harm which can be associated with the distortion of memories, it ultimately expounds on the benefits which can be garnered by those who alter their perceptions of reality given how this can serve as an invaluable coping mechanism to process trauma. The non-linear structure of her novel, achieved through the interweaving of pre- and post-lapsarian scenes (1) , allows her to sculpt parallels between her characters who are able to accurately recall both the positives and the negatives of the 'modern world'. She thus advocates that whilst the distortion of memories can perpetuate and enable violence, it can alternatively result in tangible benefits when utilised in a positive manner, thus exposing Mandel's credence in how this can actually serve to benefit individuals and entire communities as a whole.
Annotations (1) It is really useful to show an understanding of how the novel has been constructed and why - so through Station Eleven not following a traditional model of time, this allows Mandel to really contrast between her characters - namely Kirsten and Tyler.
Mandel expounds (2) how the distortion of memories can ultimately exacerbate the suffering experienced by vast sectors of the community, arguing that it is this which actively perpetuates harm due to the inability of humans to adequately process trauma, particularly trauma which stems from one's childhood given the loss of innocence which accompanies this. Indeed, Tyler, who was characterised as a young boy during the 'neutron bomb' of the Georgia Flu and the subsequent destruction of civilisation 'had the misfortune of remembering everything', ultimately resulting in dire consequences for the majority of characters who interact with him. Mandel condemns Tyler's innate desire to justify the pandemic, arguing his inability to forget, process and fully comprehend 'the blood drenched years of the collapse' drives the creation of his cult which eventually perpetuates great suffering. This ultimately results in significant consequences, thus allowing her to denounce how the distortion of memories (with Tyler's recollections largely being defined by extreme violence and gore) can be extremely harmful. Indeed, 'ruling with a combination of charisma, violence and cherry-picked verses from the Book of Revelations', Tyler damages the overwhelming majority of people he comes into contact with, from having numerous 'child brides' to rendering the town of St. Deborah by the Water 'unsafe' to his cult containing only a few 'true believers', (3) serving as the embodiment of humanity's insatiable lust for power. Through his reciting of only phrases from the Book of Revelations, labelled the most exclusionary and brutal book of the New Testament (4) , Mandel condemns the selectivity of Tyler's beliefs, advocating that his internalisation of only the most harmful and violent phrases exemplifies the lack of benefits associated with violently distorting memories given the inability of humans to process such immense trauma and suffering. Whilst Mandel explains Tyler's actions as stemming from the violence underpinning his childhood, particularly given that he was raised by a 'lunatic' whom others deemed 'unsaveable', she dispels the notion that this excuses them, arguing the degree of hardships inflicted by Tyler himself are unjustifiable, thus further exposing her credence in the necessity of being able to forget harmful memories in order to overcome them. Ultimately, through her portrayal of Tyler's inability to forget his childhood as 'a boy adrift on the road', Mandel reveals the potential for harm to be imposed due to the distortion of memories so that they are marked by violence, arguing that this can indeed be overwhelmingly dangerous.
Annotations (2) It is great to use action words such as 'expounds' instead of the basic 'shows' as this demonstrates a more in-depth understanding of the author's views and values (ensuring you meet VCAA Criteria 2: Views and Values ).
(3) When making claims such as that Tyler harms 'the majority of people he comes into contact with', it is great to show multiple examples, so that your claims are properly backed up with appropriate evidence!
(4) This is a really great point to draw out that other students may not consider - Tyler never references any other components of the New Testament and only focuses on the most violent sections of one particular book.
However, Mandel also displays a belief in the positives which can be gleaned by those who inherently distort their memories as a mechanism to process traumatic times in their lives, arguing this can provoke significant, tangible benefits. Conveyed through the non-linear structure of her novel, Mandel sculpts parallels between Tyler and Kristen given their similar ages and respective connections to protagonist Arthur through him serving as their father and father figure respectively, with the significant difference being that only the latter was able to forget 'the year [she] spent on the road…the worst of it' (5) . As such, only Kirsten is able to adequately move on from this extremely traumatic period in her life, exemplifying Mandel's credence in how the distortion of memories can truly serve as an invaluable coping mechanism allowing individuals to overcome significant harm, with Kirsten experiencing a large degree of post-lapsarian fulfilment given her 'friendships' with her fellow members of the Travelling Symphony, her 'only home'. Despite Kirsten's past being underpinned by significant violence, with her having three 'knife tattoos' to commemorate those she has had to kill in order to survive, her continued ability to adapt her memories into less traumatic ones is applauded, with her murders having been portrayed as occurring 'slowly…sound drained from the earth' as a way for her to process 'these men [which she] will carry with [her] for the rest of [her] life', thereby exposing Mandel's credence in the necessity of being able to overcome trauma through distorting memories. As such, she ironically went on to perform Romeo and Juliet following one such event which, given Mandel's depiction of the unparalleled significance of artistic forms of expressionism facilitating human wellbeing as Kirsten 'never feels more alive' than when she performs, exposes Mandel's illumination of how altering false realities (6) can ultimately provoke tangible benefits given Kirsten's ability to simply move on despite the traumatising nature of the truth. Ultimately, through the juxtaposition between Tyler and Kirstens' distortion (7) of memories, Mandel expounds how distorting memories can wield both consequences and benefits, with the latter occurring when employed subconsciously by individuals to process harmful memories.
Annotations (5) It is quite sophisticated to go back to the construction of the novel throughout the essay (as opposed to just briefly mentioning it in the introduction!). This shows you truly understand why the author structured the novel the way she did, which in this case is to highlight the similarities and differences between Kristen and Tyler.
(6) Try to avoid repeating 'distortion of memories' every single time - it is great to use synonyms such as 'false realities', but make sure you're using the right words (see annotation 2 for more information).
(7) Note how this links back to paragraph 1 (given that these two points are so similar and go off of one another) which makes the essay flow better. We are showing that our argument is well-structured and follows logical patterns.
Furthermore, Mandel similarly explores the benefits of utilising the distortion of memories as a coping mechanism and how, especially when this is done through the lens of nostalgia, it can facilitate unprecedented satisfaction. Indeed, Clark is depicted to be the literal embodiment of post-lapsarian fulfilment (8) given his ability to, albeit through rose-tinted glasses, appreciate the 'taken-for-granted miracles' of the 'former world' through his position as the 'Curator' at the 'Museum of Civilisation'. Subsequently, he serves to expose Mandel's belief in the benefits of altering one's recollections in an overwhelmingly positive manner. As such, Clark 'spend[s] more time in the past…letting his memories overtake him' as he maintains integral cultural artefacts which 'had no practical use but that people wanted to preserve'. This ultimately eventuates into a significant degree of fulfilment for not only Clark himself, but also the other residents of the Severn City Airport, the children of whom 'like all educated children everywhere….memorise abstractions' of the pre-lapsarian society, with the entire Airport community revelling in the everyday 'beauty' of objects not typically appreciated by the general populace. In doing so Mandel highlights her belief regarding the significance underpinning the benefits which can be gained from those whose memories are distorted to cope with losses in a positive manner, arguing this can enable a substantial increase in wellbeing. This is exacerbated through the juxtaposition in Clark's pre- and post-lapsarian fulfilment, for in the former he is denigrated as merely an unhappy 'minimally present...high functioning sleepwalker' (9) . Overall, through her portrayal of Clark's satisfaction despite his elderly status and the loss of everyone dear to him, Mandel exposes her belief in the value of distorting one's memories in an overwhelmingly positive manner, advocating this can facilitate the forming of one's intrinsic purpose and thus fulfilment.
Annotations (8) You want to show how characters correlate to specific themes, and if one embodies a particular idea, then you should clearly state that! It shows examiners you really know your stuff. See this blog for more about the themes and characters in Station Eleven . 
(9) Again, you want to clearly highlight how Clark is distorting his memories, including by providing evidence to back up your claim.
Ultimately, Emily St. John Mandel's Station Eleven exemplifies the limitations of the human psyche when affected by trauma, arguing that the distortion of memories can have either a positive or negative impact upon the individual. Whilst she cautions her audience against the dangers of adhering to selective recollections, she simultaneously presents the benefits which can be garnered from this, alongside the ability to liberate oneself from such harmful memories.
For more Station Eleven writing samples, check out this blog post , which compares three different paragraphs and analyses how they improve upon one another.
If you found this essay breakdown helpful, then you might want to check out our Station Eleven Study Guide where we cover 5 A+ sample essays with EVERY essay annotated and broken down on HOW and WHY these essays achieved A+ so you reach your English goals!
Text Response can be difficult because there are many different aspects of the text you need to discuss in an intellectual and sophisticated manner. The key points you need to include are stated in the VCAA Text Response criteria as shown below:
the ideas, characters and themes constructed by the author/director and presented in the selected text
the way the author/director uses structures, features and conventions to construct meaning
the ways in which authors/directors express or imply a point of view and values
the ways in which readers' interpretations of text differ and why.
We have explored some of the different criterion points in past blog posts, but this time we'll be focusing on number 3,
the ways in which authors/directors express or imply a point of view and values.
Views: How the author sees something
Perspective
Way of thinking
Observation
Values: How the author thinks about something
In VCE, simply exploring themes and character development is not enough to score yourself a higher-graded essay. This is where discussion on 'views and values' comes in. Essentially this criterion urges you to ask yourself, 'what are the author's beliefs or opinion on this particular idea/issue?' All novels/films are written to represent their author's views and values and, as a reader it is your job to interpret what you think the author is trying to say or what they're trying to teach us. And it's not as hard as it seems either. You've instinctively done this when reading other books or watching movies without even realising it. For example, you've probably walked out of the cinemas after thoroughly enjoying a film because the ideas explored sat well with you, 'I'm glad in Hunger Games they're taking action and rebelling against a totalitarian society' or, 'that was a great film because it gave insight on how women can be just as powerful as men!' Therefore, it is possible in this case that the author of this series favours the disintegration of tyrannical societies and promotes female empowerment.
Views and values are also based on ideas and attitudes of when it was written and where it was set – this brings both social and cultural context into consideration as well. Issues commonly explored include gender roles, racial inequality, class hierarchy, and more. For example, Margaret Atwood's Cat's Eye , is set during the 20th century and explores feminism through women's roles during World War II while Emily Bronte's Wuthering Heights depicts the divide between social classes and challenges the strict Victorian values of how society condemns cross-class relationships, in particular between Catherine and Heathcliffe.
Questions to ask yourself when exploring views and values:
Is the author supporting or condeming/critising this idea?
Through which literary devices are they supporting or condemning/critising the idea?
Which characters represent society's values? Which ones oppose them? Do we as readers favour those that represent or oppose society's values?
Does the author encourage us to support the morals and opinions displayed by the characters or those supported in that setting/time?
Here's a sample discussion on the author's views and values:
'…Dickens characterises Scrooge as being allegorically representative of the industrial age in which he lived. Scrooge describes the poor as 'surplus population', revealing his cruel nature as he would rather they die than having to donate money to them. Dickens critiques the industrial revolution whereby wealth lead to ignorance towards poor as the upperclassmen would easily dismiss underclassmen, feeling no responsibility to help them as they believed they were of no use to society. ' ( A Christmas Carol, Charles Dickens)
Here's a list of some sample essay prompts you may get in regards to exploring 'views and values':
'Cat's Eye shows us that society's expectations are damaging to women.' To what extent do you agree? ( Cat's Eye , Margaret Atwood)
'Bronte criticises the social class conventions of her time as she demonstrates that those in the lower classes can succeed.' ( Wuthering Heights, Emily Bronte)
'Social criticism plays a major role in A Christmas Carol.' ( A Christmas Carol, Charles Dickens)
'Hamid shows that it is difficult to find our identity in modern society, with the ever-changing social and politics surrounding us.' ( The Reluctant Fundamentalist , Mohsin Hamid)
'In Ransom Malouf depicts war as the experience of grief, loss and destructive waste. The event of war lacks any heroic dimension. Discuss.' ( Ransom, David Malouf)
In your Language Analysis (or Analysing Argument) SAC, you will be required to analyse how language is used to persuade in three or more texts. While this may seem a bit daunting at first, it really isn't much harder than a single text analysis once you know how to approach it. Of course, there are multiple ways to tackle this task, but here is just one possible method!
Introduction:
Begin with a sentence that briefly describes the incident that sparked the debate or the nature/context of the debate. Remember to use the background information already provided for you on the task book!
Next, introduce the texts one at a time, including the main aspects for each (eg. title, writer, source, form, tone, contention and target audience). You want to show the examiner that you are comparing the articles, rather than analysing them separately. To do this, use appropriate linking words as you move onto your outline of each new text.
Consider significant features for comparison, for example:
Is the tone/style the same?
Is there a different target audience?
How do their key persuasive strategies differ?
You may choose to finish your introduction with a brief comment on any key difference or similarity.
Sample introduction: The recent return to vinyls and decline in CD sales has sparked discussion about the merits of the two forms of recorded sound. In his feature article, For the Record, published in the monthly magazine Audioworld in June 2015, Robert Tan contends that vinyls, as the more traditional form, are preferable to CDs. He utilises a disparaging tone within his article to criticise CDs as less functional than vinyls. In response to Tan's article, reader Julie Parker uses a condescending and mocking tone to lampoon Tan for his point of view, in a letter published in the same magazine one month later.
Body paragraphs:
Block structure
Spend the first half of your essay focused on Article 1, then move into Article 2 for the second half of your essay (and, for those doing three articles, the later part of your essay based on Article 3). This structure is the most simple of all, and unfortunately does not offer you ample opportunity to delve into an insightful analysis. Hence, we would not recommend this structure for you. If possible, adopt the Bridge or Integrated structures discussed below.
Bridge structure
Analyse the first text, including any visuals that may accompany it. Students often spend too long on the first text and leave too little time to analyse the remaining texts in sufficient depth, so try to keep your analysis specific and concise! Remember to focus on the effects on the reader, rather than having a broad discussion of persuasive techniques.
Linking is essential in body paragraphs! Begin your analysis of each new text with a linking sentence to enable a smooth transition and to provide a specific point of contrast. Continue to link the texts throughout your analysis, for example, you could compare:
The techniques of each writer and how these aim to position the reader in different ways.
Often your second and/or third texts will be a direct response to the first, so you could pick up on how the author rebuts or agrees with the arguments of the first text.
Integrated structure
In this type of structure, you will analyse both articles in each body paragraph.
For a detailed guide on Language Analysis including how to prepare for your SAC and exam, check out our Ultimate Guide to VCE Language Analysis .
If you'd like to see an in-depth explanation of these different essay structures with sample A+ annotated essays as examples, check out our How To Write A Killer Language Analysis ebook! This study guide includes heaps of other valuable content too, including the SIMPLICITY and SPECIFICITY strategy, which has helped hundreds of students achieve A+ in their assessments.
Conclusion:
In Lisa's videos above, she suggests a short and sweet summary in your conclusion by incorporating some quotes from the author's own conclusion. 
Alternatively, you could opt for a different approach. In your conclusion, aim to focus on how each text differs from the others in terms of the main techniques used by the author, and more importantly, the effect of these techniques on the reader or audience. You should summarise the main similarities and differences of each text without indicating any personal bias (ie. you should not state whether one text might be more or less persuasive than another). For example, a point of comparison could be the audience appeal - will any particular audience group be particularly engaged or offended? Why?
Finally, finish with a sentence suggesting a possible outlook for the issue.
Next Steps:
Watch our 'Language Analysis' playlist where Lisa analyses the VCAA 2016 exam over the span of 7 videos. From the first read all the way through to writing up the full essay, Lisa shows you step by step how you can improve your Language Analysis marks.
*This blog post was originally created by Christine Liu, with additions made by Lisa Tran to suit the new modifications in the English study design.
Wondering what VCAA examiners might be looking for in a high-scoring essay? Each year, the VCE EAL Examination Reports shed light on some of the features that examiners are looking for in  high-scoring responses for the Listening and Language Analysis sections of the EAL exams. Let's go through 5 key points from the reports so that you know how to achieve a 10/10 yourself.
For advice on how you can apply the VCE EAL Examination Reports to strengthen your skills in the listening section, see Tips on EAL Listening .
Tip #1 Analyse How the Overall Argument Was Structured 
Let's take the 2017 VCAA EAL Examination Report as an example: 
'The highest-scoring responses analysed argument use and language in an integrated way. Some responses used a comparative approach that analysed arguments and counter arguments from both texts in the same paragraph. However, only comparatively few responses focused on how the overall argument was structured .'
So how do we write about/analyse 'how the overall argument was structured'? 
To save time during the exam, we can adopt templates that can help us transfer our thoughts into words in a fast and efficient way.  You can construct your own templates, and you may want to have various templates for various scenarios or essays. Below, I have provided a sample template and I'll show you how you can use this template in your own essays.
Sample Template
(AUTHOR)'s manner of argument is proposed in real earnest in an attempt to convince the readers of the validity of his/her proposal of...by first…and then supplying solutions to...(DIFFICULTIES), thus structuring it in a logical and systematic way.
The above template ONLY applies to opinion pieces that satisfy these 2 rules:
The opinion piece commences by presenting the 'bad effect/consequence/situation' of the topic 
The opinion piece supplies the solution to resolve the 'bad effect/consequence/situation' of the topic 
For example, say the author, John White, contends that plastic bags should be banned and does so by:
commencing the piece with the fact that plastic bags can travel long distances by wind and water. They litter our landscapes, float around in waterways, and can eventually end up in the oceans, ultimately polluting the ocean and posing a threat to marine animals
then supplies solution to ban plastic bags 
When we use our template here, the intro may look like this - note that I've bolded the 'template' parts so you can clearly see how the template has been used:
John White's manner of argument, proposed in real earnest in an effect to convince the readers of the validity of his proposal of banning plastic bags by first exposing the deleterious nature of these bags to our environment and natural habitat and then supplying solutions to ban plastic bags, putting it in effect in a logical and systematic way.
Head to Introductions for EAL Language Analysis for more templates and guidance on how to nail your Language Analysis Introduction. 
Tip #2 Keep the Listening Answer Succinct 
The 2019 VCAA EAL Examination Report states: 
'Students are encouraged to use the key words in the questions as a focus for their listening...Short-answer questions require concise and precise answers. Responses that demonstrated understanding provided what was asked for without including extraneous information .'
Some students tend to add unnecessary information in their answers. Although the answers are correct, they will NOT earn you any extra marks. Listening answers should NOT be a mini essay. Writing irrelevant information will not only waste time but may also compromise the accuracy and overall expression of your response. 
Tip #3 Practice Makes Perfect
The examination reports frequently point out that students struggle with identifying and describing the tone and delivery. For example, the 2017 VCAA EAL Examination Report states:
'Identifying tone and delivery is challenging for students and emphasis on this is needed...Students are encouraged to use the key words in the questions as a focus for their listening'. 
The good news is, just like most skills, listening and identifying the tone can both be improved with practice. In fact, VCAA acknowledges the importance of daily practice as well. 
'Students need to develop their critical listening skills both in and outside of the classroom. They are encouraged to listen, in English, to anything that interests them – current affairs, news, documentaries and podcasts can all be useful.' (2017 VCAA EAL Examination Report)
Practicing listening does not necessarily mean sitting down and doing Section A questions; it can be as simple as talking with classmates, teachers, neighbours, friends from work, church, etc. 
Take a look at our EAL Listening Practice and Resources for a comprehensive list of external resources for practicing listening and a step-by-step guide on how to use them!
Tip #4 How To Formulate a Cohesive Response?
VCAA encourages us to write answers that make sense to the reader and are grammatically correct. Make sure you do address, and ONLY address, what the question is asking, because marks will not be rewarded for redundant information. 
'Short answer questions require concise and precise answers. Responses that demonstrated understanding provided what was asked for without including extraneous information . Expression skills need to be sufficiently controlled to convey meaning accurately. ' ( 2017-2019 VCAA EAL Examination Report )
HINT: This may sound super simple, but a lot of EAL students struggle with it. If you do, you are definitely not alone. Some students seek to use complicated words and/or sentence structures, but we should not compromise clarity over complexity.  
Tip #5 Use a Range of Precise Vocabulary 
VCAA acknowledges the importance of sophisticated vocabulary. This phrase 'a nalysis expressed with a range of precise vocabulary' has been repeatedly used to describe high-scoring essays in the examination reports from 2017 onwards
Below is a list of commonly misspelled, misused and mispronounced words. If you don't know the meaning of a word, check out Collins Online Dictionary for definitions OR you can use a physical copy of the Collins Dictionary (which you are allowed to bring into the exam and SACs).
Words That Look the Same/Have Super Similar Spelling:
Abroad vs. Aboard
Adapt vs. Adopt vs. Adept
Affect vs. Effect
Altar vs. Alter
Angel vs. Angle
Assent vs. Ascent vs. Accent
Aural vs. Oral
Baron vs. Barren
Beam vs. Bean
Champion vs. Champagne vs. Campaign
Chef vs. Chief
Chore vs. Chord
Cite vs. Site
Compliment vs. Complement
Confirm vs. Conform
Contact vs. Contrast vs. Contract
Contend vs. Content
Context vs. Content
Costume vs. Custom
Counsel vs. Council vs. Consul
Crow vs. Cow vs. Crown vs. Clown
Dairy vs. Diary
Decent vs. Descent vs. Descend
Dessert vs. Desert
Dose vs. Doze
Drawn vs. Draw vs. Drown
Extensive vs. Intensive
Implicit vs. Explicit
In accord with vs. In accordance with
Later vs. Latter
Pray vs. Prey
Precede vs. Proceed
Principal vs. Principle
Sweet vs. Sweat
Quite vs. Quiet
For an overview of the EAL study design plus tips and tricks for reading comprehension, time management and more, check out The Ultimate Guide to EAL .
If you are a VCE student, chances are you've heard phrases like "Too bad English can't be bottom two" or "It's just English, you can just bullshit it" all too often. These phrases, though seemingly innocuous, are like an undetectable poison to the hopeful VCE high achiever. The more you hear them, the more likely you are to believe them. And before you know it results come out, and you're scratching your head, wondering where it all went wrong.
That's where I can help.
There are two main misconceptions about English that you must never be tempted into believing.
"English is easy, you don't need to spend that much time on it!". This mentality stems from the fact that English is incredibly subjective, and as such students think that the subject requires no concrete studying to triumph in.
"Studying gets you nowhere in English, some people are good at English and some aren't". Once again, the lack of structure in VCE English causes students to be frustrated that their (often ineffective) attempts at studying are not met with the A+ they were hoping for. In this predicament, they are led to believe that English ability is innate, and cannot be improved with study!
It's an easy trap to fall into; how can you possibly study for a subject if you don't know what to study? Though be warned, subscribing to misguided and complacent ways of thinking could seriously limit your potential in English.
English can definitely be studied for. In fact, studying for English is necessary to thrive in the subject. What many students fail to recognise is that studying for VCE English is a vastly different experience to studying for any other subjects. With a subject like Chemistry, it is easy to split up a large topic into its constituent sub-topics and study them all in one sitting. Studying for English is different in every way. Instead of making concepts smaller while studying, I've found that it is advantageous to club smaller subtopics into larger concepts and conduct your study thematically. For example, in Language Analysis it is always more powerful to analyse persuasive techniques in relation to the writer's larger agenda, than analysing them alone.
Again, in stark contrast to other subjects where one topic can be studied for over a set period of time (e.g. A day, week etc.). I've come to learn that VCE English study must become a part of your everyday life. Essential VCE English study tactics such as reading the newspaper daily and analysing its articles, can become a part of your life, as I made it a part of mine. In this way, not only does studying for English become possible, it becomes accessible and easy to do too. Weaving English study into your everyday life will also cause you to feel accomplished and satisfied. These feelings, unfortunately, are rarely felt in a hectic, fast paced VCE environment and therefore act as an incentive to maintain VCE English study throughout the year.
Failing to adapt your study patterns (or failing to study at all for that matter) leads to a negative spiral of disillusionment and disappointment, causing the once enthusiastic English student to disregard the subject completely. Since the VCE system ensures that a high English score directly correlates to a high ATAR, abandoning English can prove fatal. These are just some of the many lessons I've learnt as both a VCE English student and tutor.
We all know that to be successful at English we need to have decent vocabulary. Any essay can risk sounding bland and monotonous if you can only express your ideas using a limited span of words. Mixing up your essay with some interesting words will:
1. improve your expression,
2. capture your marker's interest, and
3. impress your marker.
However, a word of caution – don't be too determined to drown your essay with vocabulary, since you – get ready for this – risk your essay resonating utterly verbose and obstructing readability for the adjudicator (or in normal terms, you risk your essay sounding overly wordy which will therefore decrease the ease and flow when reading your essay). Remember that simple is best, but sprinkling with some vocabulary will definitely spice up your essay!
How do you go about obtaining a better vocabulary?
Words from your text. This is usually one that many people overlook. Your book or movie is the best place to find great descriptive words for themes and characters.
Words from study guides. These also have great vocabulary for your text. A good way to start your vocabulary list is to make notes or highlight certain words that you'd like to use in your essays.
Subscribe to vocabulary learning programs. Personally, I'm subscribed to Just Vocabulary podcast which teaches two new words every week. The bonus is that it's free and each episode is only 5 minutes long – perfect for on your way to school, when you want a quick break from writing essays, between classes etc.
Use your thesaurus. Whenever I suggest to my students that they should use a thesaurus, I often get the response, 'But we aren't allowed to bring one into the exam!' And that's correct, you're only allowed your dictionary. But that shouldn't stop you from using a thesaurus throughout VCE! Using a thesaurus is the best way to speed up your vocabulary bank and also prevent you from using the same words. With regular use, those new words will be ingrained into your memory so that you won't need a thesaurus in the exam anyway!
Write essays. It's no good having a list of words if you don't practice incorporating them in your essays. The more you practice using your new vocabulary, the easier it will come to you when you are doing your SAC or exam.
Although it's important to improve your vocabulary, students often get the wrong impression. You're not improving your vocabulary to sound smarter, but to optimise your ability to use the right word to express your ideas clearly. Find out more about this in the blog post - Why big words can make you look dumber .
Reading your VCE books during your summer holidays might sound a little mundane, especially when you can spend that time with family and friends, but it will be one of the best things you would've done for yourself in preparation for your VCE year. Trust me, you'll thank yourself later. The difference with these holidays compared with others is that you have an incredibly important year of schooling lurking around the corner – one that is stressful for most, if not all students. So, for your own benefit, you should definitely take advantage of this break! Having read your books once before you start the school year gives you a major advantage over students who haven't. Let's look at some reasons why:
1. Preparing your mindset.
Once you have read your books, you will have a good idea of what you're heading into during the school year. When the teacher begins to teach the text in class, you will be clear on the ideas discussed, in comparison to other students who will still be reading their texts. You'll be able to easily build connections between class discussions and the book, whereas other students will definitely struggle. Often, they will miss a vital piece of information brought up in class simply because they didn't realise how significant that idea is to a section in the book or even the book as a whole!
2. Exposure to all the possibilities.
Even though you might not start studying a text until mid-way through the year or even in Term 4, having read the books gives you a head start on absorbing all the information around you. Throughout the year, you may come across something that catches your eye on the internet (whether it be from a news source or online blog) that you see has ideas which relate to one of the texts you will be studying in the near future. The best thing is that you'll be able to bookmark it for a later date to revisit! For example, if one of your texts is Brooklyn , a novel about an Irish woman's immigration to America, if you come across stories about immigration, or references to Irish versus American culture, then this would be ideal for you to save for later!
3. Lighten the workload in VCE.
You've already done half the work if you read your novels in the holidays. Many teachers and VCE examiners recommend at least reading your texts twice before your exam (read more about this here ). This is because the first read is often to grasp ideas and get an overall understanding of the text. The second reading is for analysis, exploring in detail particular ideas, quotes and others. Since VCE is a heavy-workload year, it would definitely be a smart move if you lifted some of that weight during your holidays. Many people think it will be fine to leave the reading task to the last minute – right before they start studying the text in class, but knowing VCE, SACs and assignments will be thrown your way, meaning that you'll have less time than you had intended to read. So the earlier you get started, the better!
The summer break is definitely a time when you can relax and just enjoy life. It all comes down to simple time-management. Instead of just lazing at the beach, why not spend a little bit of that time also reading a couple of chapters? Or, you could plan to read about 20 minutes a day, at a time that's most convenient for you! There's no reason why you can't read your books and have fun during your holidays. So just open your books and give them a read!
It's around that time of the year when you start to contemplate which one of two texts you'll most likely use in the Text Response component of the exam. And it's not necessarily an easy choice to make! There are several factors worth considering, and you should definitely take your time deciding which text is best for you – after all, it can make a massive difference in your studying habits leading up to the exam and also how well you perform in the final exam. I'll share with you a few of the common remarks made by students in regards to the exam and how things generally aren't as straightforward as they seem!
1. 'I'll just spend all my time on one text because I'm not that great with the other one.'
Whoa! Stop right there! The first thing you should keep in mind is that you have 2 texts to choose from for a reason. The moment you decide to stick with one text, you have essentially put all your eggs into one basket. The negative side is exactly that – if you've placed all your chances of doing well into that one text, what if things don't go as planned? Like two incredibly difficult exam prompts that you've never come across, a massive freak out I-just-realised-I-know-a-lot-less-than-I-thought leading up to the exam, or worse , that last-minute decision to switch texts for the exam. When eliminating the other option, you've basically got no backup. I'm sure you, like myself, have been told to back up your work on the computer and at some point, you didn't and what happened? Of course, your computer crashed and you lost all your work. If you're willing to take the risk, then of course go for it. Having a backup or at least having two text options ready provides you with a safety net. Even with two texts at hand, it's completely natural for you to lean towards one text than the other. The best option, which I believe most of you would agree on, would be to focus more time on one text, but still have the other one at your disposal.
2. 'I'll select the text that scores the highest marks in past exams.'
Having a look at past exam marks can give you a good indication of the number of students that select a particular text and also the average mark scored by those students. The table below shows what VCAA used to produce in their Assessment Reports:
As you can see, the novel Year of Wonders has received the highest average mark. This by no means indicates that examiners are any more lenient on this text, nor do they favour it. What it really means is that it just so happened that the percentage of students who decided to write on this text were higher-than-average English students. Since 2013, VCAA has published a much more realistic table that gives us a better indication of what type of students were writing on these texts:
VCAA then stated:
From this table it can be seen that students achieved the highest scores on average for Henry IV, Part I. However, it can also be seen that on average this same set of students achieved well in the other sections of the English examination. Conversely, students who selected Così had the lowest average score in Section A, but also had low scores in Sections B and C.
UPDATE: It's 2017, so I thought I'd show you last year's examination report just below.
So what's the take home message here? Don't simply choose your text because it seemed to score well in recent years.
3. 'I'll do the film because it's easier.'
Don't be fooled! Films does not equal easy! Perhaps reviewing the film will be quicker than re-reading a text but films have so many layers of intricacy that you'd be silly to think that you're automatically going to do better in the exam. It's very hard to be successful just by writing about dialogue and plot. You have to analyse the film techniques , especially those that aren't going to be mentioned by majority of students in the exam in order to stand out!
4. 'I won't do a text because it's the first year it's being assessed and I don't know what to expect.'
Well hey, this is fair enough. But you can probably see it as an advantage. Although you don't know what to expect, keep in mind that the examiners themselves probably won't know what to expect from VCE students either. It goes both ways! If you don't know what to expect, adequately prepare yourself. Collect and practice as many essay prompts as you can, read whatever notes or study guides you can get your hands on, and seek out your teacher and ask them if they have any thoughts on the exam!
5. "I'll select the text that is newer to the syllabus as many students will not pick this and I will be able to get a better mark."
The thing is, you really can't tell how many students will choose a certain text. At the end of the day, examiners cross-mark several different texts which means that one text isn't going to score better simply because less students choose it. A particular text may appear to receive higher scores because it's less popular but really it means that the people who chose to write on it were higher-than-average English students (just refer to the tables shown above from VCAA Assessment Reports)!
With all these common remarks from students mentioned above, it comes down to one simple point, but often a point that needs to be reiterated – choose the text that you're most familar and most comfortable with. Afterall, it's going to be your writing that speaks out to the examiner. You can be strategic as you like, but choosing the text you're best at is definitely the best strategy of all! Hope this helps any of you who have been contemplating some of these questions. Keep it up everyone!
Fact: The VCE is a competition.
Fact: There are so many brilliant minds out there with vocabularies that can wow the pants off examiners in seconds.
Fact: We have all felt intimidated at some stage of this race by these kids, but here's the craziest fact of them all….
Fact: You can be one of them.
Do you really believe that the top VCE students, you know, those 99.95 geniuses out there, study religiously for 6-8 hours a day and feel totally motivated to work 24/7?
I used to think that these kiddos were on auto pilot - robots that never had difficulty remembering a quote, never struggled to find their next point in an analytical essay, could always find the energy to write another piece for their teacher to correct. It was as though these students weren't real, but now that I have had a personal experience at tackling the VCE, I think that anyone can appear to be this 'amazing' in English, simply by following one piece of advice: changing your attitude towards studying.
There are no magic tricks, no gimmicks, and no simpler way to put this. If you want to see real results, you need a new perspective on not just English, but all subjects - start "wanting" to study. Today.
So how does this epic VCE competition - full of thousands of students - set apart the very top end students as opposed to the, well, only great students? I'm a firm believer in that your attitude towards your studies will always be indicative of how well you will perform in this race. So don't start changing what, when or how much you study, make changes to how you study!
Easier said than done, right? Try me. Start by immersing yourself in English (or any subject for that matter) so that you can start to enjoy learning about it. For instance, go to a book club for context, debate the pros and cons of a character's personality as if they are actually real, and watch the movie adaptation of the book you are studying etc.
Try to find as many avenues as possible that will allow you to enjoy writing an essay, even by taking baby steps. Why not start playing around with an imaginative story about your favourite TV show just to get the hang of creative writing before you hand in an imaginative essay tailored to your study requirements? Once you change that attitude from "I 'need' to write this" to "I 'want' to and 'would like to' improve on this" you will see an enormous shift in results, self-satisfaction and confidence! Don't be daunted by a difficult topic in the text response section – view it as a way of "showing off" to the examiners; take your time planning about how much depth you can put into your response and make it a challenge to rise beyond expectations as opposed to meeting the bare minimum and providing a mediocre response.
So c'mon! Dive right into the deep end and throw yourself into your studies. You don't need to take out a mortgage, nor a fancy exercise book with fluffy pink pens. You only need to pack your positive attitude.
Although clarity in expression takes priority, employing sophisticated vocabulary will win you major points with the examiner. Essays with a (healthy) level of adornment tend to demonstrate greater control of language and insight, giving the piece a perceptive and erudite aspect. Nevertheless, trying to employ new vocabulary seamlessly in your essay can be tough- rather than swapping random words in and out of your essay post-mortem, adapting your vocabulary bank to your own writing style can make the process a lot less jarring.
Finding the right bank for you
The conditions of your vocabulary bank should be suited to your specific needs. A focus on a need or theme enables more visible connections within the vocabulary bank. Having those connections will make it easier to 'memorise' new terms. Instead of compiling a dense 20-page glossary, try breaking your vocabulary bank up into smaller, specific sections.
For example, if you're hoping to find new verbs to express the author's intention :
Expressions used in previous essays
The author argues
The author shows
The author criticises
The author supports
Branch off 'argue' (Fervent tone):
contends, asserts, posits, proffers…
Branch off 'shows' (Neutral tone):
demonstrates, exposes, elucidates, delineates, explicates…
Branch off 'criticises' (Negative tone):
condemns, denigrates, lampoons, parodies…
Branch off 'supports' (Positive tone):
praises, endorses, exalts, lauds…
From storage to use
After clarifying their definitions, try using some of your new words in a sentence or a paragraph, relating to either your texts or language analysis. You can also extend your vocabulary bank by adapting the words to different sentence structures:
The author criticises the superficiality of our consumerist culture.
Substitution
The author condemns the superficiality of our consumerist culture.
In a condemnatory tone, the author delineates the ostentation of our consumerist culture.
The author argues that gender is an arbitrary concept.
The author asserts that gender is an arbitrary concept.
Asserting that gender is an arbitrary concept, the author explicates the categorist nature of human understanding.
Using convoluted expressions can be fun or exasperating! Whilst demonstrating extensive vocabulary may raise your mark, the key is to ensure harmony between your words and your understanding.
Get exclusive weekly advice from Lisa, only available via email.
Power-up your learning with free essay topics, downloadable word banks, and updates on the latest VCE strategies.
latest articles
Check out our latest thought leadership on enterprise innovation., developing interpretations sac guide: interpreting alias grace.
Why Genre Matters in VCE Literature: An Analysis of Dracula
Reckoning & the namesake: quote analysis by theme.
Keep in touch
Have questions? Get in touch with us here - we usually reply in 24 business hours.
Unfortunately, we won't be able to answer any emails here requesting personal help with your study or homework here!
Copyright © Lisa's Study Guides. All Rights Reserved. The VCAA does not endorse and is not affiliated with Lisa's Study Guides or vcestudyguides.com. The VCAA provides the only official, up to date versions of VCAA publications and information about courses including the VCE. VCE® is a registered trademark of the VCAA.
03 9028 5603 Call us: Monday to Friday between 3pm - 6pm or leave us a message and we'll call you back! Address: Level 2 Little Collins St Melbourne 3000 VIC
Programs near you Online & evening classes
Columbia, MO Traditional, online and in-class
Jefferson City, MO Blended, online & in class
Advising & tutoring
Introducing quotations
Study strategies
Academic advising
Trio support
Advising and Tutoring
Tutoring and Writing Assistance
Suggested Ways to Introduce Quotations
Suggested ways to introduce quotations
When you quote another writer's words, it's best to introduce or contextualize the quote.
How to quote in an essay?
To introduce a quote in an essay, don't forget to include author's last name and page number (MLA) or author, date, and page number (APA) in your citation. Shown below are some possible ways to introduce quotations. The examples use MLA format.
1. Use a full sentence followed by a colon to introduce a quotation.
The setting emphasizes deception: "Nothing is as it appears" (Smith 1).
Piercy ends the poem on an ironic note: "To every woman a happy ending" (25).
2. Begin a sentence with your own words, then complete it with quoted words.
Note that in the second example below, a slash with a space on either side ( / ) marks a line break in the original poem.
Hamlet's task is to avenge a "foul and most unnatural murder" (Shakespeare 925).
The speaker is mystified by her sleeping baby, whose "moth-breath / flickers among the flat pink roses" (Plath 17).
3. Use an introductory phrase naming the source, followed by a comma to quote a critic or researcher
Note that the first letter after the quotation marks should be upper case. According to MLA guidelines, if you change the case of a letter from the original, you must indicate this with brackets. APA format doesn't require brackets.
According to Smith, "[W]riting is fun" (215).
In Smith's words, " . . .
In Smith's view, " . . .
4. Use a descriptive verb, followed by a comma to introduce a critic's words
Avoid using says unless the words were originally spoken aloud, for instance, during an interview.
Smith states, "This book is terrific" (102).
Smith remarks, " . . .
Smith writes, " . . .
Smith notes, " . . .
Smith comments, " . . .
Smith observes, " . . .
Smith concludes, " . . .
Smith reports, " . . .
Smith maintains, " . . .
Smith adds, " . . .
5. Don't follow it with a comma if your lead-in to the quotation ends in that or as
The first letter of the quotation should be lower case.
Smith points out that "millions of students would like to burn this book" (53).
Smith emphasizes that " . . .
Smith interprets the hand washing in MacBeth as "an attempt at absolution" (106).
Smith describes the novel as "a celebration of human experience" (233).
Writing skills are critical to success
Skilled writers are in demand across all industries. Learn the tips, techniques and strategies to effectively communicate your thoughts and ideas on paper. Apply today to get a comprehensive liberal arts education that will improve your writing abilities.
What's next:
Affordability
Columbia College partnerships
Explore your degree options
Dissertation
PowerPoint Presentation
Book Report/Review
Research Proposal
Math Problems
Proofreading
Movie Review
Cover Letter Writing
Personal Statement
Nursing Paper
Argumentative Essay
Research Paper
How to Use a Quote in an Essay
Table of Contents
MLA in-text citation how-to
You can take a quote from different sources of information, such as books, magazines, websites or printed journals. Using quotes in an essay serves three goals:
Present additional evidence to support your point of view or oppose a claim or idea;
Help a reader better understand a topic under analysis;
Strengthen your argumentation on a topic using another writer's eloquence.
Since quotes are mostly used in Humanities, you'll have to follow MLA citation referencing guidelines. The Modern Language Association citation manual implies two types of quotes – short and long.
Short quote – Is less than 4 lines of typed text and can be embedded directly into a sentence;
Long quote – Is more than 4 lines of typed text and requires a separate content block in an essay without quotation marks.
Writing college essays, the recommendation is to use short quotes.
Parenthetical citation
Referring to the works of other authors in-text is done using a parenthetical citation . Such a method implies the author-page style of quoting. For example:
When it comes to writing, King suggests: "Write. Rewrite. When not writing or rewriting, read. I know of no shortcuts." (5)
Given the MLA in-text citation already contains King's last name, you shouldn't mention it in the parenthesis. If the author's name isn't mentioned in-text, it has to be specified in a parenthetical citation.
When it comes to writing, there's a quote I like the most: "Write. Rewrite. When not writing or rewriting, read. I know of no shortcuts." (King 5)
According to MLA guidelines, at the end of the essay, there has to be the Works Cited page . It contains the full reference featuring author's full name, the full title of the source, the volume, the issue number, the date of publishing, and the URL (if the source was found online). Here's an example of the full referencing in the Works Cited:
King, Larry L. "The Collection of Best Works." Oxford University Press, vol. 2, no. 3, Jan.-Feb. 2017, http://www.prowritersdigest.com/editor-blogs/inspirational-quotes/72-of-the-best-quotes-about-writing.
How to start an essay with a quote?
Starting an essay with a quote is a matter of controversy. Experts in the pro camp suggest that a quote at the beginning of an essay helps make a powerful statement right from the start. Moreover, an interesting, captivating quote grabs the reader's attention right from the start.
Experts from the against camp suggest that when you begin an essay with a quote, you miss on the opportunity to present your own take on the subject matter. In their opinion, when writing the introduction, you have to rely only on your words. Whereas quotes are most useful in the main body, serving as an additional argumentation. In conclusion, a quote can be placed, too.
How to use quotes in the middle of an essay?
Main Body is the place you're meant to state a quote or two, depending on the length of a paper. A standard 5-paragraph essay will imply you to use 2-3 quotes in the main body. More quotes aren't necessary for such a short assignment. Two quotes in the main body will do just fine.
In the main body paragraph, a quote is placed in the middle of the passage . First, you introduce a focal sentence of a paragraph highlighting your point of view regarding a topic. After that, you provide the evidence data and argumentation, among which is a relevant quote. And finally, you smoothly transit to the next body paragraph or the conclusion. Here're three examples of how to present a quote in one of the main body paragraphs.
Accurate integration of a citation in a text is key. Or the whole passage will sound off.
People who want to become a writer don't really need any piece of advice. "Those (…) who know that they really want to do this and are cut out for it, they know it."
College essay quotes have to be naturally embedded in a text .
People who want to become a writer don't really need any piece of advice: "Those (…) who know that they really want to do this and are cut out for it, they know it."
There's also the way to write an essay with quotes in the smoothest way possible.
People who want to become a writer don't really need any piece of advice. They simply "know that they really want to do this and are cut out for it, they know it."
See how organically a quote is inserted in a sentence? That's the best-case scenario of using a quote in a sentence.
How to end an essay with a quote?
Sometimes, ending an essay with a quote is better than merely restating your thesis statement. Citations can be taken from both primary and secondary sources. Good quotes to end an essay might be of your course professor's. According to essay writing websites , quotations taken from the words of subject authorities and thought leaders will do great, too.
A quote ending an essay helps meet 5 objectives:
Provide a solid closure to your essay;
Fortify your point of view;
Give one final argument in favor of your thesis statement;
Establish your authority on a topic;
Helps your essay stand out.
Having a quotation at the end of an essay gives a good chance to score an "A".
15 tips for using quotations in an essay
Look up quotes in academic sources in the first place;
Rely on the printed matter rather than internet sources;
Avoid citing information from Wikipedia;
Give context to every quotation you use;
Always use quotation marks to avoid plagiarism-related troubles;
Explain why the quote you're about to use in a text is important;
Seek to integrate quotes smoothly in a sentence for the best effect;
Each quotation has to be attributed to the original source using parenthesis;
Gather 10-15 quotes relevant to your topic and then sift through 5 quotes that will serve you best;
Use the exact wording, punctuation, capitalization and sentence structure as in the original;
Watch your punctuation when using quotes in a sentence;
Avoid misquotations, as it's a sign of a careless attitude towards the assignment;
Use an ellipsis (…) to withdraw a part of a quote you don't actually need;
Try to use short quotes rather than long;
Avoid quoting quotes, as it's where students make mistakes most often.
5 motivational quotes for essay writing
Inspiration is a staple in every great writer's routine. As a student, you might find drawing inspiration a bit too difficult. Here're a couple of inspiring essay motivation quotes to help you break through the writer's block. Or you can buy argumentative essay if doing the task yourself isn't an option.
"I don't need an alarm clock. My ideas wake me."
"It's none of their business that you have to learn to write. Let them think you were born that way."
"The difference between the almost right word and the right word is … the difference between the lightning bug and the lightning."
"Making people believe the unbelievable is no trick; it's work . … Belief and reader absorption come in the details: An overturned tricycle in the gutter of an abandoned neighborhood can stand for everything."
"To defend what you've written is a sign that you are alive."
Many times life catches us off balance. Lots of written homework. Tight schedule. Sudden illness. Personal matters. Writer's block. An instructor returned the essay for revisions. At the moments like these, it's always a good idea to have someone to cover your back. GradeMiners can always write you a new essay, rewrite an existing draft, perform an ending an essay with a quote, or proofread your text for mistakes, typos, as well as correct the use of quotations. Let us know if you need anything, and we'll help you out!
Sample Essay on conflict
How to Write a Research Paper on Crime
9 Cause and Effect Topics for Your Essay and How to Answer Them
How to Start an Essay
A Guide to Starting an Essay with a Quote: The Best Ways!
How to Start an Essay: Easy Tips to Help You Get Started
Key things you should know when picking the right quote for your essay, need professional help to understand how to begin an essay, how to begin an essay with a quote examples.
How to start an essay with a quote ? Have no idea how to start narrative essays for high school? Are you looking for good essay samples to follow when composing your paper? Don't know how to start an analytical essay? Writing an effective opening paragraph that will inform, motivate your reader can be challenging for schoolchildren/college students. It is an important step in the writing process everyone should take.
What strategy can help avoid mistakes? Remember that the most important purpose of your academic piece of writing is to persuade readers of your point of view based on evidence from in-depth research. Consider including the following key points in order to succeed:
At the essay's beginning, tell the public about the main idea your paper covers. Introduce your essay's subject in a clear manner
Focus on your paper explaining your audience the central issue of your discussion. You can do it in various ways. Pose a question, immediately suggesting answers that will be argued; state a thesis; it is possible to combine these two approaches. It's up to you to choose the most effective way
Can you start an essay with a quote? Definitely, yes! This is one of the killer ways to hook the reader. Bear in mind that when you are thinking how to begin an essay, you should take steps to make your readers fully understand why they might want to continue reading. This is the key
You have to catch your reader's attention with a hook - encourage him/her to read the entire paper. Your goal is to persuade the audience that your text is worth reading
You should orient your readers. You need to provide necessary information and explanations to help your audience follow your arguments. You can do it by answering basic questions of who, where, what, how, when, and why or by providing a short overview of the sources you'll be analyzing
Do you wonder how these strategies work? Order a model paper on your topic that will be written according to your specific requirements. It will serve you as an example to help you learn how to start essay with quote and other effective ways capable of attracting the reader. You can get the helping list of the best argumentative essay topics online easily.
College essays are long projects. Sometimes, many people find them overwhelming but if you break the writing process into small parts and try to complete your draft step by step, you can expect you will feel more confident and work more productively. Let's discuss how to start a paper with a quote, taking manageable steps.
First, choose a topic that you find intriguing. Define the purpose of your project and evaluate your options. The most successful strategy is to write about a subject that you are passionate about. Conduct research and study the available sources of information. Before you get started with your piece of writing, make a detailed outline to organize your thoughts, sort your ideas into certain categories, and determine natural links between your thoughts. Now, you are ready to write an introduction.
Follow the tips below to create an impressive introduction. There are 4 simple tips that will help you to cope with this task quickly and easily. Let's get started!
1. How to start an essay introduction? To attract your readers' attention, begin with the killer language means. Brainstorm ideas on an attention grabber and add a couple of sentences that lead to your thesis. Use one of the strategies that we've already discussed.
Beginning an essay with a quote is a good idea. Finally, use the outline or a mind map of your ideas and create a thesis statement – a sentence or a couple of sentences, the aim of which is to tell your audience about the point you will be arguing about in your paper. A thesis is the last sentence of your introduction.
You may need to return to your introduction after you've finished the final draft to clarify the focus, change, and rewrite the beginning of your paper several times to ensure that you are able to engage your readers and establish your authority.
2. How to start essay with quote? Do you wonder " Can I start an essay with a quote?" Definitely, yes! It's a rather popular way to begin an essay. You should find the right quote that fits your purpose and use it within the framework of your own words. How to begin an essay with a quote? Check the list with the most effective tips on how to put a quote in the beginning of an essay.
Avoid the frequently used quotations and clichés that are familiar to everyone because they will bore your target audience making them think that you have been lazy to search for the original quotes
Explain how the quote connects to your point
Select a quotation that your audience can understand and relate to
Make sure the quote exactly fits the tone of your academic paper
When introducing a quote , always acknowledge the source. Follow the requirements of a specific citation sty le
These tips on how to start an essay with a quote will help you pick the right quote that will impress your reader. No matter what sort of opening you choose, make sure it is related to the focus of your paper and serves a good tool for establishing the context, or plays a significant part in your thinking and analysis. Your opening should be clear, direct, and specific. Try to avoid too broad and general openings because they can make your paper look boring
3. How to start a paragraph in an essay? The next step is writing the body paragraphs. Talking about how to start a paragraph in an essay, we should say that all body paragraphs will have the similar basic structure. Write one of your main ideas in the outline as a topic sentence in a paragraph. Then, add supporting ideas. Back each supporting idea with relevant examples, statistics, and other details and make sure you provide enough information to link these smaller ideas together. You will have to write as many body paragraphs as you have main ideas in your outline.
4. How to start a conclusion for an essay? We've come to your paper's final part. Let's discuss how to start a conclusion for an essay. The length of a conclusion depends on the length of your paper and its complexity. There is no set formula for how to do this the right way.
Your task is to review the key points and provide a final perspective on your subject. Write 3 to 5 strong sentences. Make sure they reinforce your thesis statement and briefly remind your readers about the significance of your topic, and the research you have conducted. After writing your conclusion, check your paper's organization and logical flow of ideas, paying attention to the smallest details. Fix grammar, punctuation, and spelling mistakes.
As you see, writing high-scoring essays can be complicated and time-consuming but we hope that our simple tips on how to start a good essay will help you succeed in creating impressive beginnings for your admissions, argumentative, persuasive and other types of essays.
Some students think that it is as easy as ABC to start with a quote. However, it is a misconception as you need to learn how to do this the right way. There are certain things you should take into account when looking for the best quote. You should be patient as the search may take you more than one day. You should look through a number of sources to find a saying of a person that will be exactly what you need. Most students give preference to the sayings of famous people. It may sound surprising but this is not the best way to impress the reader.
It is better to find a quote of a person who isn't well-known. You can use a part of a long quote not to bore your reader in the very beginning of your paper. If you have found an interesting saying, don't rush to use it for your piece of writing. You need to conduct research on the history of the quote and create a successful methodology . Learn more about its origin to know what context it was first used in. Choose those sayings that were unexpected and creative.
Lack great ideas for a powerful introductory paragraph? Looking for the answer to the question "Can you start a paper with a quote?" Order a custom paper written by an experienced writer on our site and forget about your worries concerning academic writing. If you face a problem with completing a difficult task assigned to you by your college teacher or university professor, take advantage of the well-written professional examples that we offer to students of all academic levels, regardless of the complexity of the topic.
Do you wonder how they can be helpful? Simply using them, you will get a perfect understanding of how to start an essay on your topic, write a good introduction , organize your argument in the three body paragraphs, create an impressive conclusion, back your points with appropriate evidence and quotes from the relevant sources. We will provide you with the perfectly written model papers that can help you in creating your own pieces of writing.
Our experts are ready to help you 24/7. Don't hesitate to contact us whether you face a need to complete your paper urgently or just want us to review your work! Our team of professionals will wait for your order for assignment writing being ready to provide a helping hand and expert advice, which you may lack.
Entrust us to write your paper and enjoy your free time, which can be spent on things that really matter to you now. You won't regret choosing us as your reliable academic helper! Want to check if this is true? Read what our loyal customers say about our top quality services! Join them and pass your paper with flying colors!
If you do use a quote, you must introduce it correctly so that the reader understands why it is there and who said it. Don't just shove it in and hope the reader knows why you have included it. So say something like:
Regarding survival rates for gladiators, Johnstone states: "Gladiator shows were hardly the bloodbaths we see in modern films and TV programs. If there were five fights in a day, on average only one would end in death." This shows that the risk of death may have been low enough to entice free men to become gladiators.
You must also explain how the quote helps to answer the essay question (here the question would be: 'Why would free men become gladiators in ancient Rome?'). Be explicit: don't leave it up to your reader to work it out.
Karl Marx, writer of the pamphlet The Communist Manifesto, proclaims, "Communism abolishes all eternal truths…instead of constituting them on a new basis" (Marx 81). In other words, communism throws out all beliefs, not only ones that counter the ideas of communism. Marx's insistence on "abolishment" reflects the greater implication that communism not only represents a change in a political system or a belief, but also negates all previously accepted aspects of life. This would require a radical change of heart for all people. Marx's call for the abolishment of truths requires too much change in people's lives; his ideas are not ideal to change society.
Writing Home
Writing Advice Home
Using Quotations
Printable PDF Version
Fair-Use Policy
How much should I quote?
The focus of your essay should be on your understanding of the topic. If you include too much quotation in your essay, you will crowd out your own ideas. Consider quoting a passage from one of your sources if any of the following conditions holds:
The language of the passage is particularly elegant or powerful or memorable.
You wish to confirm the credibility of your argument by enlisting the support of an authority on your topic.
The passage is worthy of further analysis.
You wish to argue with someone else's position in considerable detail.
Condition 3 is especially useful in essays for literature courses.
If an argument or a factual account from one of your sources is particularly relevant to your paper but does not deserve to be quoted verbatim, consider
paraphrasing the passage if you wish to convey the points in the passage at roughly the same level of detail as in the original
summarizing the relevant passage if you wish to sketch only the most essential points in the passage
Note that most scientific writing relies on summary rather than quotation. The same is true of writing in those social sciences—such as experimental psychology—that rely on controlled studies and emphasize quantifiable results. (Almost all of the examples in this handout follow the MLA system of citation, which is widely used in the humanities and in those social sciences with a less quantitative approach.)
Visit our handout on paraphrase and summary .
Why is it important to identify my sources?
Quotations come from somewhere, and your reader will want to know where. Don't just parachute quotations into your essay without providing at least some indication of who your source is. Letting your reader know exactly which authorities you rely on is an advantage: it shows that you have done your research and that you are well acquainted with the literature on your topic.
In the following passage, the parenthetical reference to the author does not adequately identify the source:
The ancient Greeks never saw a need to justify wars that were waged outside the walls of the city state. "Hence we must turn to Roman antiquity to find the first justification of war, together with the first notion that there are just and unjust wars" (Arendt 12). Yet the Roman conception of a just war differs sharply from more modern conceptions.
When you are making decisions about how to integrate quotations into your essay, you might imagine that you are reading the essay out loud to an audience. You would not read the parenthetical note. Without some sort of introduction, your audience would not even know that the statement about Roman antiquity was a quotation, let alone where the quotation came from.
How do I introduce a short quotation?
The following offers just one way of introducing the above quotation:
The ancient Greeks never saw a need to justify wars that were waged outside the walls of the city state. As Hannah Arendt points out in On Revolution , "we must turn to Roman antiquity to find the first justification of war, together with the first notion that there are just and unjust wars" (12). Yet the Roman conception of a just war differs sharply from more modern conceptions.
Since the quotation is relatively short, the brief introduction works.
You could, however, strengthen your analysis by demonstrating the significance of the passage within your own argument. Introducing your quotation with a full sentence would help you assert greater control over the material:
The ancient Greeks never saw a need to justify wars that were waged outside the walls of the city state. In On Revolution , Hannah Arendt points to the role the Romans played in laying the foundation for later thinking about the ethics of waging war: "we must turn to Roman antiquity to find the first justification of war, together with the first notion that there are just and unjust wars" (12). Yet the Roman conception of a just war differs sharply from more modern conceptions.
In these two examples, observe the forms of punctuation used to introduce the quotations. When you introduce a quotation with a full sentence, you should always place a colon at the end of the introductory sentence. When you introduce a quotation with an incomplete sentence, you usually place a comma after the introductory phrase. However, it has become grammatically acceptable to use a colon rather than a comma:
Arendt writes: "we must turn to Roman antiquity to find the first justification of war . . ."
If you are blending the quotation into your own sentence using the conjuction that , do not use any punctuation at all:
Arendt writes that "we must turn to Roman antiquity to find the first justification of war . . ."
If you are not sure whether to punctuate your introduction to a quotation, mentally remove the quotation marks, and ask yourself whether any punctuation is still required.
Finally, note that you can deviate from the common pattern of introduction followed by quotation. Weaving the phrases of others into your own prose offers a stylistically compelling way of maintaining control over your source material. Moreover, the technique of weaving can help you to produce a tighter argument. The following condenses twelve lines from Arendt's essay to fewer than two:
What Arendt refers to as the "well-known realities of power politics" began to lose their moral legitimacy when the First World War unleashed "the horribly destructive" forces of warfare "under conditions of modern technology" (13).
What verbs and phrases can I use to introduce my quotations?
Familiarize yourself with the various verbs commonly used to introduce quotations. Here is a partial list:
argues writes points out concludes comments notes maintains suggests insists observes counters asserts states claims demonstrates says explains reveals
Each verb has its own nuance. Make sure that the nuance matches your specific aims in introducing the quotation.
There are other ways to begin quotations. Here are three common phrasings:
In the words of X , . . .
According to X , . . .
In X 's view, . . .
Vary the way you introduce quotations to avoid sounding monotonous. But never sacrifice precision of phrasing for the sake of variety.
Visit the U of T Writing Website's page on verbs for referring to sources .
How do I introduce a long quotation?
If your quotation is lengthy, you should almost always introduce it with a full sentence that helps capture how it fits into your argument. If your quotation is longer than four lines, do not place it in quotation marks. Instead, set it off as a block quotation :
Although Dickens never shied away from the political controversies of his time, he never, in Orwell's view, identified himself with any political program:
The truth is that Dickens' criticism of society is almost exclusively moral. Hence his lack of any constructive suggestion anywhere in his work. He attacks the law, parliamentary government, the educational system and so forth, without ever clearly suggesting what he would put in their places. Of course it is not necessarily the business of a novelist, or a satirist, to make constructive suggestions, but the point is that Dickens' attitude is at bottom not even destructive. . . . For in reality his target is not so much society as human nature. (416)
The full-sentence introduction to a block quotation helps demonstrate your grasp of the source material, and it adds analytical depth to your essay. But the introduction alone is not enough. Long quotations almost invariably need to be followed by extended analysis. Never allow the quotation to do your work for you. Usually you will want to keep the quotation and your analysis together in the same paragraph. Hence it is a good idea to avoid ending a paragraph with a quotation. But if your analysis is lengthy, you may want to break it into several paragraphs, beginning afresh after the quotation.
Once in a while you can reverse the pattern of quotation followed by analysis. A felicitously worded or an authoritative quotation can, on occasion, nicely clinch an argument.
There is some flexibility in the rule that block quotations are for passages of four lines or more: a shorter passage can be represented as a block quotation if it is important enough to stand on its own. For example, when you are quoting two or more lines of poetry , you will probably want to display the verse as it appears on the page:
In the opening heroic couplet of The Rape of the Lock , Pope establishes the unheroic nature of the poem's subject matter:
What dire offense from amorous causes springs, What mighty contests rise from trivial things. (1-2)
If you choose to integrate verse into your own sentence, then use a slash surrounded by spaces to indicate line breaks:
In Eliot's The Waste Land , the symbols of a mythic past lie buried in "A heap of broken images, where the sun beats, / And the dead tree gives no shelter, the cricket no relief" (22-23).
How do I let my reader know I've altered my sources?
If you need to alter your quotations in any way, be sure to indicate just how you have done so. If you remove text, then replace the missing text with an ellipsis —three periods surrounded by spaces:
In The Mirror and the Lamp , Abrams comments that the "diversity of aesthetic theories . . . makes the task of the historian a very difficult one" (5).
If the omitted text occurs between sentences, then put a space after the period at the end of sentence, and follow that by an ellipsis. In all, there will be four periods. (See Orwell on Dickens, above.)
Many people overuse ellipses at the beginning and end of quotations. Use an ellipsis in either place only when your reader might otherwise mistake an incomplete sentence for a complete one:
Abraham Lincoln begins "The Gettysburg Address" with a reminder of the act upon which the United States was founded: "Four score and seven years ago our fathers brought forth on this continent a new nation . . ." (1).
Do not use an ellipsis if you are merely borrowing a phrase from the original:
In "The Gettysburg Address" Abraham Lincoln reminds his listeners of the principles that had inspired the creation of "a new nation" (1).
If you need to alter or replace text from the original, enclose the added text within square brackets . You may, for example, need to alter text to ensure that pronouns agree with their antecedents. Do not write,
Gertrude asks her son Hamlet to "cast your nighted colour off" (1.2.68).
Square brackets allow you to absorb Gertrude's words into your own statement:
Gertrude asks her son Hamlet to "cast [his] nighted colour off" (1.2.68).
Alternatively, you can include Gertrude's original phrasing in its entirety as long as the introduction to the quotation is not fully integrated with the quotation. The introduction can be an independent clause:
Gertrude implores her son Hamlet to stop mourning the death of his father: "cast your nighted colour off" (I.ii.68).
Or it can be an incomplete sentence:
Gertrude implores her son Hamlet, "cast your nighted colour off" (1.2.68).
How is punctuation affected by quotation?
You must preserve the punctuation of a quoted passage, or else you must enclose in square brackets any punctuation marks that are your own.
There is, however, one important exception to this rule. You are free to alter the punctuation just before a closing quotation mark. You may need to do so to ensure that your sentences are fully grammatical. Do not worry about how the original sentence needs to be punctuated before that quotation mark; think about how your sentence needs to be punctuated. Note, for example, that if you are using the MLA system of referencing, a sentence always ends after the parenthetical reference. Do not also include a period before closing the quotation mark, even if there is a period there in the original. For example, do not write,
According to Schama, Louis XVI remained calm during his trial: "The Terror had no power to frighten an old man of seventy-two." (822).
The period before the closing quotation mark must go:
According to Schama, Louis XVI remained calm during his trial: "The Terror had no power to frighten an old man of seventy-two" (822).
However, if you are using footnotes, the period remains inside the quotation mark, while the footnote number goes outside:
According to Schama, Louis XVI remained calm during his trial: "The Terror had no power to frighten an old man of seventy-two." 1
In Canada and the United States, commas and periods never go outside a quotation mark. They are always absorbed as part of the quotation, whether they belong to you or to the author you are quoting:
"I am a man / more sinned against than sinning," Lear pronounces in Act 3, Scene 2 (59-60).
However, stronger forms of punctuation such as question marks and exclamation marks go inside the quotation if they belong to the author, and outside if they do not:
Bewildered, Lear asks the fool, "Who is it that can tell me who I am?" (1.4.227).
Why is Lear so rash as to let his "two daughters' dowers digest the third" (1.1.127)?
Finally, use single quotation marks for all quotations within quotations:
When Elizabeth reveals that her younger sister has eloped, Darcy drops his customary reserve: "'I am grieved, indeed,' cried Darcy, 'grieved—shocked'" (Austen 295).