Deadline Approaching
Conferences
Masters/Post Graduate
PhD/Post Doctoral
Summer School/Winter School
Undergraduate
Exchange Programs
Fellowships
Internships
Miscellaneous
Post an Opportunity
The 6th Global Youth Environmental Essay Competition 2022
Deadline July 30, 2022
Region South Korea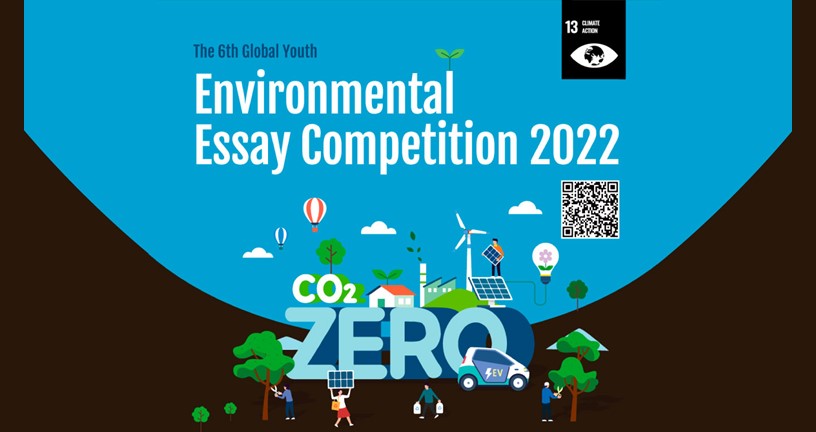 According to Secretary-General of the United Nations António Guterres, carbon neutrality by 2050 is the most urgent mission that the world should accomplish. Carbon neutrality, which is essential to respond to climate change, is not an assignment to a certain country or a certain person.
In this respect, the Educational Association of Software Empowerment (EASE), the host of the 6th Global Youth Environmental Essay Competition, has chosen "Climate Change and Carbon Neutrality" as this year's essay topic. They hope that the competition provides a special opportunity for youth to study climate change by themselves and motivate them to further engage in various climate actions to achieve this goal in democratic way.
Looking for fully-funded opportunities, install the Youth Opportunities  Android  or  iOS  App here.
You, a teenager and a future leader, can make meaningful contributions by your writing.
50 awardees will be selected and awarded by Korea's Minister of Education, Korea's Minister of Foreign Affairs, Korea's Minister of Environment, Las Vegas Mayor Carolyn Goodman, Mayor Pro Tem Alison Alter (Texas Austin), Council Member Leslie Pool (Texas Austin), and more
No entry fee
Eligibilities
Middle and high school students from any country
Grades between 7th and 12th in the U.S. education system or equivalent on July 30, 2022 (Last year, students from 42 countries participated in.)
Application Process
Submit your essay through the competition online entry form given on the Apply Now link.
Application Deadline: July 30, 2022
For Further Queries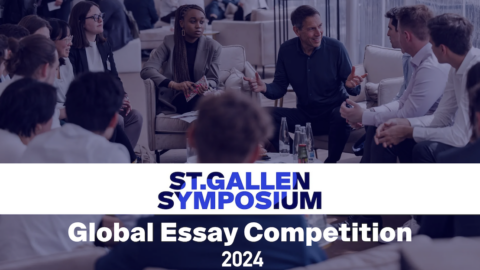 Global Essay Competition 2024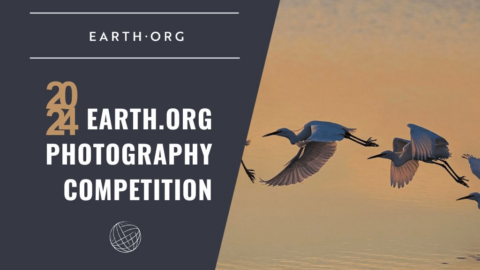 EO Nature and Wildlife Photo Competition 2024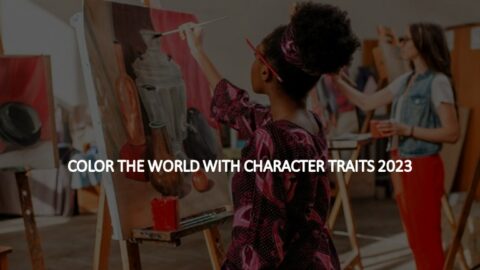 COLOR THE WORLD WITH CHARACTER TRAITS 2023
Watch to Learn about week's most popular opportunities!

Maurice R. Greenberg World Fellows Program 2023- Yale University

The RISE Scholarship Program 2024 (Fully Funded)

Millennium Fellowship 2024 (Fully Funded)

Youth Opportunities Global Ambassador Program 2024
BIGSAS-Scholarships for African Women Scholars 2024 (Fully Funded)
Keep connected.
Youth Opportunities is the largest opportunities discovery platform for youth across the globe.
© 2023 Youth Opportunities
Youth Opportunities
Local Networks
Promote Program
Log in with your credentials

Forgot your details?
Global Youth Environmental Essay Competition 2022
feel free to call us +91.33.26789234 [email protected]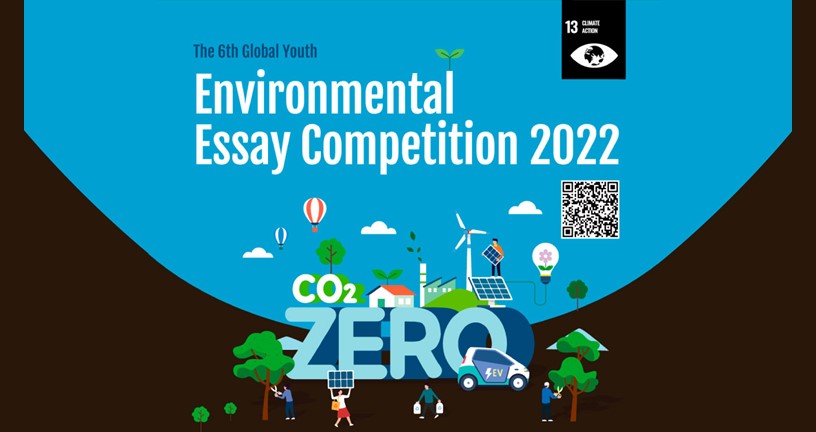 According to Secretary-General of the United Nations António Guterres, carbon neutrality by 2050 is the most urgent mission that the world should accomplish. Carbon neutrality, which is essential to respond to climate change, is not an assignment to a certain country or a certain person.
In this respect, the Educational Association of Software Empowerment (EASE), the host of the 6th Global Youth Environmental Essay Competition, has chosen "Climate Change and Carbon Neutrality" as this year's essay topic. They hope that the competition provides a special opportunity for youth to study climate change by themselves and motivate them to further engage in various climate actions to achieve this goal in democratic way.
50 awardees will be selected and awarded by Korea's Minister of Education, Korea's Minister of Foreign Affairs, Korea's Minister of Environment, Las Vegas Mayor Carolyn Goodman, Mayor Pro Tem Alison Alter (Texas Austin), Council Member Leslie Pool (Texas Austin), and more
No entry fee
ELIGIBILITY
Middle and high school students from any country
Grades between 7th and 12th in the U.S. education system or equivalent 
DEADLINE: July 30, 2022
To apply and for more information visit here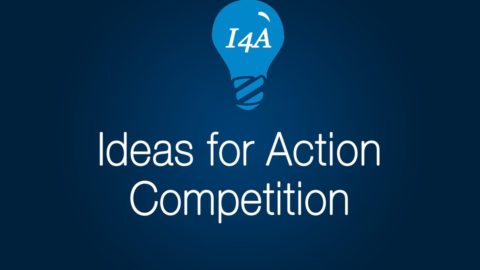 World Bank/Wharton Ideas for Action Competition for Students 2020
Ideas for Action is a youth competition centred around financing sustainable development and sponsored by the World Bank Group...
APPLY: University of Michigan African Presidential Scholars Program 2017/2018 for study in US
The University of Michigan African Presidential Scholars (UMAPS) Program brings early career faculty from African universities to Ann Arbor, Michigan for...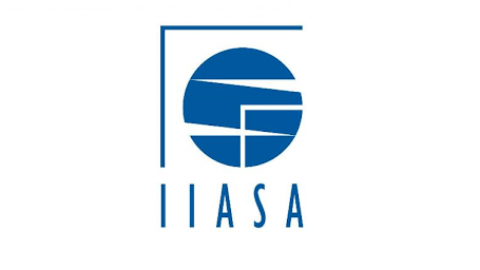 Young Scientists Summer Programme
IIASA offers Ph.D. student fellowships to undertake a summer project on a topic related to the IIASA research agenda.IIASA...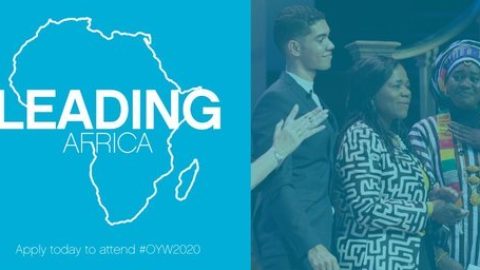 Leading Africa Scholarships to attend One Young World Summit 2020
The Leading Africa Scholarship is an initiative designed to ensure that outstanding young people from Africa are represented at...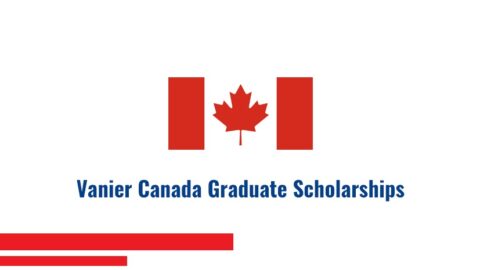 Vanier Canada Graduate Scholarship for PhD Study 2021 ($50,000)
The Government of Canada launched the Vanier Canada Graduate Scholarships (Vanier CGS) program in 2008 to strengthen Canada's ability...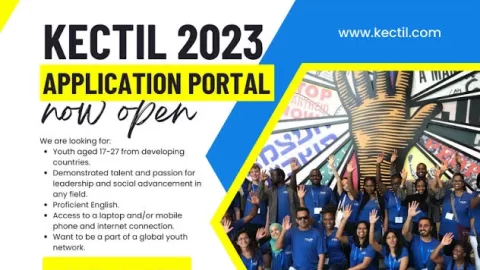 Closed: KECTIL Youth Leadership Program for Young Leaders (2023)
The Kectil Program was created to identify and nurture highly talented youth in developing countries who have the potential...
APPLY: Ghent University Master's Grant for Students from Developing Countries
Ghent University offers Master's Grants to candidates from developing countries who wish to obtain Master's degree at Ghent University....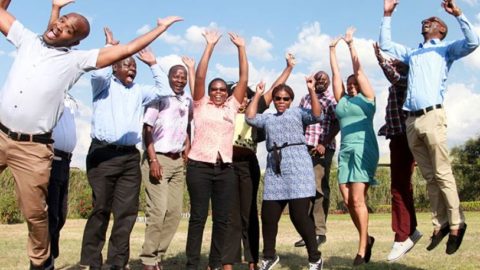 RiseUp 2020 Call for Applications: South Africa Gender Equity Initiative
Rise Up is thrilled to launch a call for applications for the Gender Equity Initiative (GEI) in South Africa!...
Search the site
Popular opportunities.

Recent Opportunities
Get Connected

Dangote Group Graduate Trainee Programme (2023) for young Nigerians.
Sanlam Group CA Training Programme Bursary (2024)
Dangote Group Technician Development Program (2024) for young Nigerian graduates.
Contact Information
YouthhubAfrica Opportunities
26 Messanya Street Off Cotonou, Zone 6 Wuse, Abuja Abuja, Nigeria
+2349098044444
+2349097644444
We're not around right now. But you can send us an email and we'll get back to you, asap.
©2023 KLEO Template a premium and multipurpose theme from Seven th Queen
Log in with your credentials
Forgot your details, subscribe for latest updates.
Arts and Digital Experience
Take Your Digital Experience to the Next Level
Experience Your Victories
The 6th global youth environmental essay competition 2022.
The Educational Association of Software Empowerment (EASE), the host of the 6th Global Youth Environmental Essay Competition, has chosen "Climate Change and Carbon Neutrality" as this year's essay topic. They hope that the competition provides a special opportunity for youth to study climate change by themselves and motivate them to further engage in various climate actions to achieve this goal in a democratic way.
You, a teenager and a future leader, can make meaningful contributions by your writing.
shorter than 800 words excluding title, footnotes, bibliography, or references
Location: South Korea
benefits.
50 awardees will be selected and awarded by Korea's Minister of Education, Korea's Minister of Foreign Affairs, Korea's Minister of Environment, Las Vegas Mayor Carolyn Goodman, Mayor Pro Tem Alison Alter (Texas Austin), Council Member Leslie Pool (Texas Austin), and more
No entry fee
Eligibilities
Middle and high school students from any country
Grades between 7th and 12th in the U.S. education system or equivalent on July 30, 2022 (Last year, students from 42 countries participated in.)
Eligible Regions: Open to all
To READ more information, register and submit: CLICK HERE
Share this:
Leave a reply cancel reply.
Become a member and discover where geography can take you.

Competitions
School Essay C...
School Essay Competition
2023 competition .
The 2023 School Essay Competition, organised in partnership with the  Financial Times , invited students to answer the following question:
What risks are associated with climate change and what should we be doing about it?
Your answers needed to briefly explain what climate change is, as well as identifying consequences and mitigation strategies. You were asked to use FT resources, as well as other sources, possibly including:
Climate Change for Schools | Financial Times (ft.com)
Europe's Climate Leaders | Financial Times (ft.com)  
UK government 'strikingly unprepared' for global warming | Financial Times (ft.com)
Global warming set to reach 1.5C in the near-term, UN reports | Financial Times (ft.com)
The illusion of saving the planet with a trillion trees (ft.com)
Geography class: Scientists study how wavy jet stream plus 'extra warmth' fuels extreme weather | Financial Times (ft.com)
Geography class — Climate graphic of the week: 'alarming' trends revealed in weather reports | Financial Times
Geography class: World on track for up to 2.6C temperature rise by 2100, reports UN | Financial Times (ft.com)
The 2023 competition closed  on Monday 2 October 2023 . 
The judges were looking for:
A clear essay or  ArcGIS StoryMap  which is well-evidenced and reaches a clear conclusion
Submissions that do not exceed 1,000 words (excluding references)
Referenced sources of information and data
Submissions which are the entrant's own work and relevant to the question and guidance
You can find further information about sustainability and environmental issues using the Society's and FT for Schools online resources:
Financial Times FT Free subscription for schools
Society's school resources
The Society runs this competition in partnership with the Financial Times as part of its education programme to support geography teachers and their pupils. The competition is open to all schools and advertised through our wide networks. Submissions are judged without seeing the entrants' names or school details.
Your school can become a  School Member of the Society, and you and your pupils can join as an Associate Fellow / Fellow or Student Member respectively.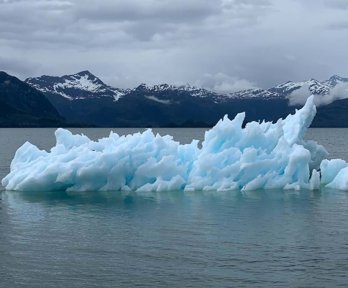 Terms & conditions
Privacy statement, 2022 competition, 2021 competition, 2020 competition, 2019 competition.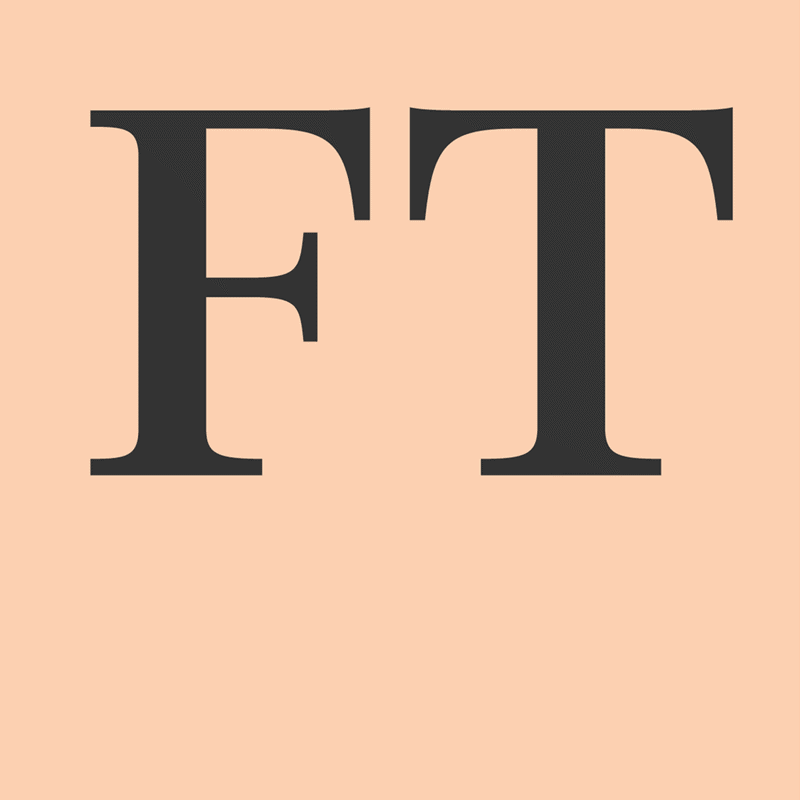 Back To Top
About this Network
Network Staff List
NPS Timeline
Discussion Logs
American Society for Environmental History
Environmental History
European Society for Environmental History
H-Announcements
H-Job Guide
Roundtable Reviews
Write to the Editors
H-Food-Studies
Climate Change and International Order Essay Prize 2022
 Centre for Grand Strategy, King's College London &
the Royal United Services Institute (RUSI)
2022  Essay Prize
The Centre for Grand Strategy , King's College London, in partnership with the RUSI, is pleased to announce that its second essay prize awarded for original writing on contemporary issues of ' Climate Change and International Order', is now open for submissions on 1st March 2022.
Assumptions and certainties that once underlay the post-1945 international order are crumbling. Yet, discussions about the consequences for present and future 'world order' usually fixate upon the realm of great power politics and the political, economic and security consequences of the decline of the west, the resurgence of Russia and the rise of China. The 'world order' debate has yet to confront in any meaningful way the climate crisis, which is already creating increasingly destructive weather patterns, drastically changing geographies and ecosystems, and threatening the secure and sustainable supply of key resources. Throughout history, international and regional orders have been resilient and adaptable systems created by converging economic, technological, and ideological forces. But in recorded history, humanity has never faced anything like the effects we anticipate from 2-4 degrees of possible warming.
The purpose of this prize is to promote the publication of research from across a range of disciplines on the theme of 'Climate Change and International Order' . We are looking for outstanding essays that explore questions of international, regional, or global order in the context of climate change, ecological collapse, and the impacts of mitigation and adaptation strategies that may define the coming decades.
One main prize will be awarded, at a value of £1000. At the discretion of the judging panel, up to two runner-up prizes may be awarded.
Awards are made on the basis of originality, logical argument, sound analysis, style, clarity and conciseness.
The competition is open to authors of any nationality.
Essays may be single-authored or multi-authored. Interdisciplinary submissions are encouraged.
Submissions should be previously unpublished, and between 5,000 and 7,000 words, including footnotes.
Please include a short abstract and a bibliography (these are not included in the word count).
The deadline for submission of essays is 1st March 2022.  
You should feel free to frame your essay topic according to your own interests and areas of expertise.
If you would like some inspiration in framing a topic, here are some possible starting points:
How and why do stable orders begin to weaken and fragment? Which components of ordering systems become most vulnerable first, and can analysing these patterns help us prepare for the world beyond the 1.5 degree threshold?
What might each of the future scenarios suggested in the Shared Socioeconomic Pathways — including, at the extreme end, environmental and humanitarian catastrophes, wars, economic crises, and political revolutions—mean for the future of statecraft, grand strategy and ideas of global order?
In what ways can looking to the past help tackle the transnational challenges of the 21st century? How do the types of insecurity we face now compare to those that worried order-builders in the middle of the 20th century?
How do competing conceptions of international order affect the prospects for successful climate change mitigation strategies?
How do changing energy infrastructures affect international order? What will be the strategic implications of a post-fossil-fuel world?
How are different states' militaries engaging differently with, and planning differently for, the strategic challenges of climate change?
How do changes in global order, including those driven by climate change, affect and amplify human security challenges and their intersections?
How do new and emerging technologies transform geopolitics and disrupt patterns of sovereignty, power, and governance? Could the nation-state ever be supplanted?
How to Apply:
Submissions should be emailed with the subject title 'CGS&RUSI Essay Prize' to [email protected] , including in the message: full name, age, country of residence, professional affiliation (if applicable), and degree programme currently enrolled on (if applicable).
Please note submissions should be made in .doc or .pdf format.
Please feel welcome to contact [email protected] with any questions.
Dr Hillary Briffa
Climate Change and International Order Lead for the  Centre for Grand Strategy
Award or Prize
climate change
Post a Reply
The 6th Global Youth Environment Essay Competition 2022
I remember visiting the cathedral of Notre Dame de Paris during my family trip to Europe. Aside from its solemn dignity, I can never forget my astonishment upon learning that the glorious piece of architecture took 182 years to build, for it meant that the original founders could not live to see the culmination of their own efforts.
Greta Thunberg, a teenage environmental activist, referred to this as 'cathedral thinking' in her 2019 speech to the European Parliament. As demonstrated in the metaphor, issues regarding carbon neutrality are like the construction of a cathedral. The current state of the environment embodies the repercussions of past actions, and the state of the environment for our descendants would in turn represent our current actions. Bhutan, a small country in Southern Asia, appears to be well-aware of such issues regarding our environment. Since the Copenhagen fifteenth Conference of the Parties in 2009, Bhutan has claimed not only to remain carbon neutral but to aim for being 'carbon negative'. In fact, through preserving 60% of their land with forests and investing in numerous green technologies, the country has achieved its goal by successfully removing more CO2 than they emit. Bhutan exemplifies how not only powerful political entities but also those with relatively small spheres of influence are capable of bringing about change.
Inspired by the precedent of Bhutan, I envisioned how individuals like myself could contribute to eco- friendly action. As a student interested in science, my solution was to implement AI technology in the process of waste disposal, thereby improving the rate of recycling. The idea was to use artificial intelligence systems in garbage bins to classify each item of waste during its disposal. Cameras connected with AI models would detect and identify the garbage so that the lid for the correct bin would open. Furthermore, point compensation systems are to be utilized; the system will distribute points to users who recycled their waste properly. The points could then be used as a type of alternative currency for purchasing sustainable goods. Upon conceiving the idea, I immediately took action. After recruiting a couple friends who were mutually interested in sustainable development, I devised a computer program for the AI model using Convolutional Neural Network - a method of ANN Artificial Intelligence specializing in image classification - and installed a prototype in our apartment. The necessary technical components functioned accurately, although the point compensation system was unavailable due to a lack of infrastructure. I also inspected various factors that could undermine the system, such as the AI classification being inaccurate or the manufacturing costs being too expensive. Much to our delight, the AI models showed 91% accuracy in garbage identification, while the profits generated from recycling were estimated to exceed the production costs. With the participation of the general public, what had originally been an abstract concept would gain the potential to make lasting changes in our environment.
AI waste classification is an effective strategy, yet still there are hurdles left in our path. However well- devised the mechanism may be, imperfect recycling may inevitably occur due to inherently unsolvable issues. It is therefore advisable to seek a more fundamental solution to the environmental conundrum by reducing the amount of waste produced in the first place. The inspiration for a fundamental remedy comes from mother nature herself. Instead of using plastic, a substance that is entirely foreign to nature and therefore requires eradication, it would be much more efficient to use an environmentally compatible substance as an alternative. A promising candidate for the job is mycelium, a multicellular material which can alter the molecule structures of other materials. Being a substance of fungal origin, mycelium can also merge into large-scale habitations of mushrooms. When combined with nature's byproducts, they can replicate and even replace inharmonious plastic. Product designer Eben Bayer has already succeeded in creating a replacement using mycelium as a bond for organic remnants. His replication of diverse properties, from insulation to fire resistance and moisture resistance, demonstrate how plausible the application of mycelium is. While AI bin arrangements are likely to reduce carbon emission rates, the idea of replacing detrimental plastic with eco-friendly substances like mycelium could fundamentally eliminate carbon emission from plastic, achieving the genuine definition of 'neutrality'.
Like our ancestors who established the foundations of cathedrals, we should endeavor to establish the foundations for a sustainable future society. As the aphorism "The journey of a thousand miles begins with a single step." goes, realistic and result-oriented ideas are essential towards constructing a greener future. Well- developed ideas can be the revolutionary seeds of change, sturdily growing into the roots that sustain our society for years to come. What humanity may need most in the current battle against environmental degradation is an innovative notion to turn the tables.
- 2022 GYEEC entry, Jason Rhee
Nominated by the Superintendent of the Incheon Metropolitan City
Recent Posts
Attending the NYT 14th Annual Summer Reading Contest
The 7th Global Youth Environmental Essay Competition 2023
The 2024 Competition for 7-18 year olds is now open!
About the 2024 international student essay competition "how can nature help us achieve the un sdgs in my community".
Nature provides us with everything we need to survive and thrive – clean air and water, food, materials for shelter, medicines and so much more. Many people believe that nature can help us tackle major global challenges such as climate change, food and water security, biodiversity loss and disaster risk reduction, as well as improving human health, societal wellbeing and developing sustainable economies.
We want to hear students' own views on how they feel that nature can support the achievement of the SDGs in their own communities. Students are invited to approach the topic however they wish. They can choose to focus on one SDG, or multiple SDGs that they feel are a key issue within their communities and explore how nature could help to improve the situation. They are strongly encouraged to include their own personal views, perspectives and experiences to help bring their thoughts and visions alive.
The judges are looking for  originality  and  creativity  in all formats – and the potential to contribute to constructive  national or international debate . Unique and well-argued perspectives score highly.
Click here for details on how to register and submit your essay entries .
Tell a friend about the International Sudents Essay Competiton and Debate
How to enter
Entry resources
TSL 2023 Top 5 Secondary Essays
TSL 2023 Top 5 Primary Essays
Eligibility
Open to youth aged between 14 to 24;
Applicant may be from anywhere in the world.
No entry fee is required.
All entries must be original works, in English.
Each entrant may submit only one essay.
All entries are final. No revisions are accepted.
Plagiarism and off topic will result in disqualification.
Entries should not have been previously published in other professional media.
Entries must be from 800 to 1000 words in length. This does not include referencing such as footnotes and bibliography.
Entrants must first register at Tunza.eco-generation.org in order to submit their essay online.
All entries must be double spaced in Times New Roman 12pt, with numbered pages in one of the following formats. All other formats will be disqualified.
Word Perfect
The personal information in the entry must be correct. If the competition winner is not reachable due to wrong information (contact number, address and etc.) the prize will be canceled and be automatically given to the next runner-up.
The decisions of the judges are final and are entirely their own and in no part represents the opinion of Samsung Engineering.
At the discretion of the judges, all well-written essays may be published on the relevant Websites.
Samsung Engineering and UN Environment Program reserve First Serial Rights on all submissions. All other rights to the essay remain in the property of the author.
How To Apply
Click Here To Apply
For more information, visit  Tunza Eco-generation
Application Deadline: August 16, 2021
What's your take on this? We believe this article was helpful, if yes, don't hesitate to share this information with your friends on Facebook, Twitter, WhatsApp, and other Social Platforms.
Comments (1)
Trackback URL | Comments RSS Feed
When is the next competition open and when are entries due?
Leave a Reply Cancel reply
Enter your email address below to receive updates each time we publish new content.
Type your email…
Latest on the Desk
HELB Internship 2024/2025 Application Form Portal
KUCCPS Recruitment 2024/2025 Application Form Portal
Retirement Benefits Authority Recruitment 2024/2025 Application Form
Akwa Ibom State Bursary Registration Form Portal 2024/2025
CIPC Recruitment 2024/2025 Application Form Portal
Ghana Water Company Recruitment 2024/2025 Application Form
Ghana Statistical Services Recruitment 2024/2025 Application Form
Ghana Air Force Recruitment 2024/2025 Application Form
Ghana Navy Recruitment 2024/2025 Application Form Portal
Ghana Armed Forces Recruitment 2024/2025 Application Form
Privacy Policy
Updates directly from our programmes. See what past and present participants have been up to with Immerse.
Free literature and study guide downloads, including our recommended reading lists for university applications.
Unparalleled academic experiences in inspirational locations. Enrol Now
Embark on an online journey of academic discovery. Enrol Now
2022 Essay Competition Winner – Nazmeen A
Written by:
2022-essay-competition-winner-nazmeen
Take a look at one of this year's winning entries to the Immerse Education Essay Competition from the Earth Sciences category. Congratulations to all participants and in particular to those who have won 100% scholarships!
How do chemical spills and atomic bomb blasts adversely affect the environment of the incident?
by Nazmeen A
With approximately 214,000 dead [1] and 90% of one of Japan's biggest cities left completely obliterated [2], the impacts of nuclear weapons are often overlooked; these are just two primary effects of the very first use of nuclear weapons in human history. While recorded chemical spills haven't had the same drastic impact as Hiroshima, it would be imprudent to say they haven't had effects worthy of acknowledgement. In this essay, I will be exploring the detrimental environmental impact of chemical spills and atomic bomb blasts by embedding ideas from the case study of the Nigerian Bodo oil spill (2008-2009) and the atomic bombings of Hiroshima and Nagasaki of 1945 respectively; and specifically, how these events have impacted marine life.
The World Health Organization defines a chemical spill as the "uncontrolled release of a toxic substance." [3]. One issue is the effect it has on marine life and water quality. The two Bodo oil spills in Bodo, Nigeria, in 2008 and 2009 are key instances of this. Due to corporate neglect, a staggering 600,000 barrels of crude oil leaked into the surrounding town and Niger Delta over 72 days. [4]
According to Audrey Gaughran, Director of Global Issues at Amnesty International, over 49 million litres of crude oil were spilt into the world's second-largest delta. [5] The oil coated all sea life, killing them via suffocation. The layer of oil that had settled on the water's surface prevented any oxygen from permeating it, rendering it anoxic and killing off all its marine life. Animals with reliance on aquatic creatures for food were severely impacted, and the domino effect spared no organisms. Roughly 50,000 people in Bodo rely on fishing and farming for a living; many were forced out of income, threatening thousands of livelihoods.
Nuclear warfare has consequences just as devastating, if not worse. The most severe environmental impacts are brought about by the high amount of radiation emitted by explosions. The atomic bombs of Hiroshima and Nagasaki in August 1945 are the only case studies of nuclear warfare to date. Along with flattening the majority of Hiroshima, the intense heat ignited massive fires that raged across the city, destroying everything that remained. These individual fires combined to form a raging firestorm. Immediate consequences include the burning of 13 square miles of Hiroshima and flames engulfing 22.7% of Nagasaki's buildings. [6] Significant amounts of ash and other harmful emissions (such as radioactive gases), as well as smoke particles, were released into the atmosphere by the firestorm, which "had the effect of 'seeding' the clouds", causing a period of black rain for a few hours [7], considerable exacerbating the state of the targeted environment; marine life was killed and land animals that had survived suffered from diseases such as diarrhoea. [8]
Chemical spills and atomic bomb blasts have horrifying and widespread environmental consequences that are still being felt today. While there was much more to be said, both events resulted in the extinction of marine life. Perhaps, in the future, these impacts could provoke second thought before more acts of human carelessness and recklessness.
Bibliography
[1] 'Survivors of Hiroshima and Nagasaki', Atomic Heritage Foundation, 2017, https://www.atomicheritage.org/history/survivors-hiroshima-and-nagasaki, (accessed 31 August 2022)
[2] Elias Beck, 'Reasons Against the Atomic Bombing of Japan', History Crunch, 2016, https://www.historycrunch.com/reasons-against-the-atomic-bombing-of-japan.html, (accessed 31 August 2022)
[3] 'Chemical incidents', Who.int, https://www.who.int/health-topics/chemical-incidents/#tab=tab_1, (accessed 31 August 2022)
[4] Abigail Daisy Morgan, 'Long-term effects of oil spills in Bodo, Nigeria', Al Jazeera, 2017, https://www.aljazeera.com/gallery/2017/7/28/long-term-effects-of-oil-spills-in-bodo-nigeria/#:~:text=Longterm%20effects%20of%20oil%20spills%20in%20Bodo%2C%20Nigeria,devastated%20by%20the%20Shell%20oil%20spills%20of%202008-2009. , (accessed 31 August 2022)
[5] 'Shell's wildly inaccurate reporting of Niger Delta oil spill exposed', Amnesty International, 2012, https://www.amnesty.org/en/latest/news/2012/04/shell-s-wildly-inaccurate-reporting-niger-delta-oil-spillexposed/#:~:text=The%20previously%20unpublished%20assessment%2C%20carried%20out%20by%20 US,confirmed%20that%20the%20spill%20lasted%20for%2072%20days, (accessed 31 August 2022)
[6] 'Hiroshima and Nagasaki –', Cnduk.org, https://cnduk.org/resources/hiroshima-and-nagasaki/, (accessed 31 August 2022)
[7] 'Black Rain', Museum of Radiation and Radioactivity, https://www.orau.org/health-physics-museum/collection/nuclear-weapons/hiroshima/black-rain.html, (accessed 31 August 2022)
[8] Shizuyo Sutou, 'Black rain in Hiroshima: a critique to the Life Span Study of A-bomb survivors, basis of the linear no-threshold model', BMC, 2020, https://genesenvironment.biomedcentral.com/articles/10.1186/s41021-019-0141-8#citeas, (accessed 31 August 2022)
Why Apply To The Immerse Education Essay Competition?
Are you a highly motivated student aged 13-18? Have you ever wanted to experience studying at Cambridge or Oxford?
The Immerse Education essay competition allows you the chance to submit an essay for the chance to be awarded a scholarship to the award-winning Cambridge summer school .
How To Apply To The Immerse Education Essay Competition?
The Immerse Education annual essay competition is a once-in-a-lifetime opportunity to win a scholarship to a Cambridge or Oxford summer school .
If you're aged 13-18 and you're interested in applying to the Immerse Education essay competition then please visit our essay competition page for more details.
Natalie Hayes
Administrator.
Natalie is a professional writer and content creator, currently working as SEO and Content Marketing Manager at Immerse Education. With her 12 years of experience in teaching and school leadership, she brings her passion for education to the content she produces, with the goal to inspire young people and educators alike. Natalie is an avid writer, currently in the process of finishing a young adult novel and believes everyone can learn to write well with the right tools.
Related Content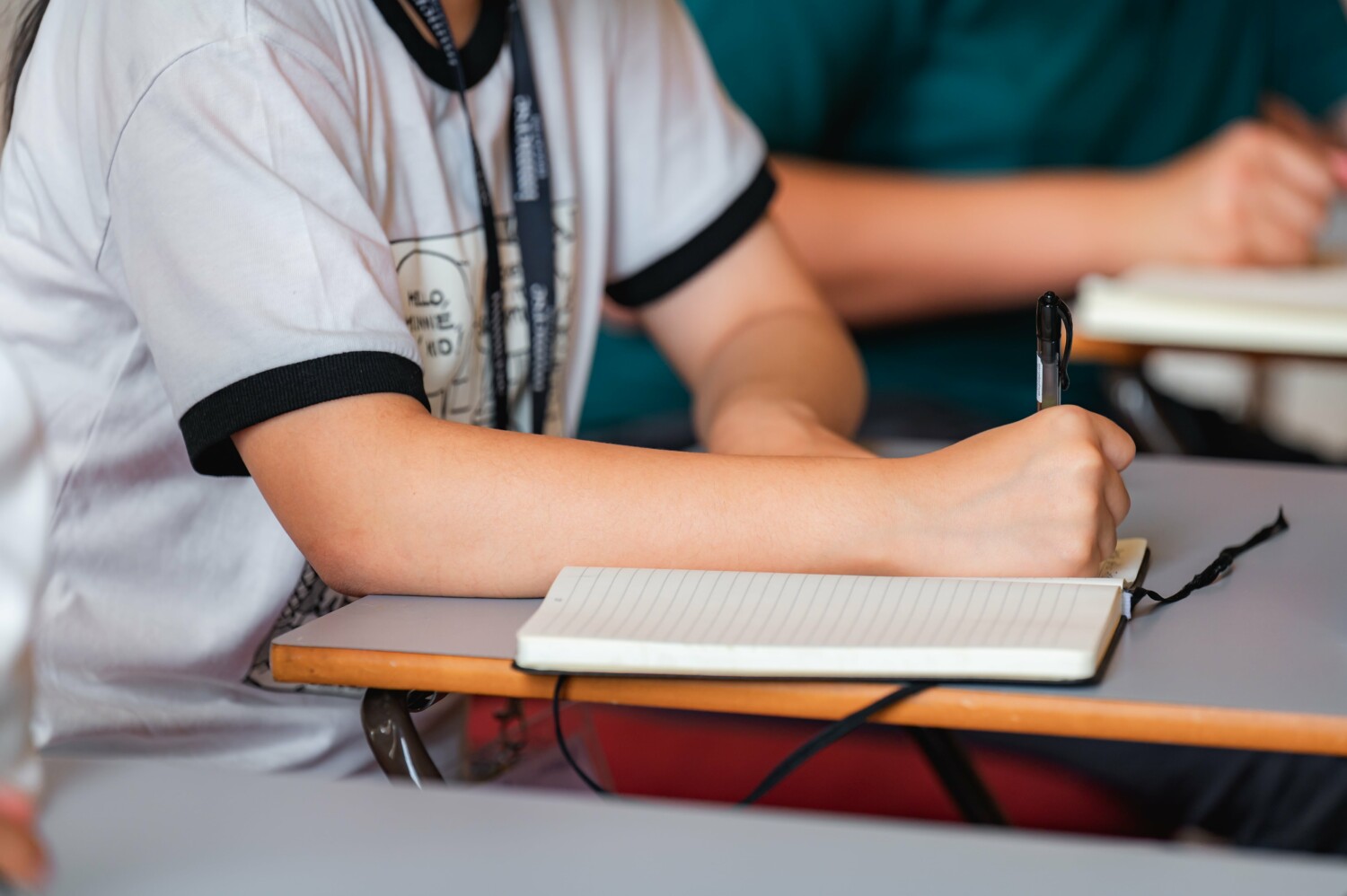 Alumni interview: Studying Business Management with Immerse
Hayden recently completed a Business Management programme in Oxford with Immerse, and we asked him about his experience with us – read the full interview below: What made you decide to take an Immerse programme? "I decided to take an Immerse programme after finding out about its summer course through my career counselor, who shared […]
An Incredible Week of Fun at Sidney Sussex, Cambridge
Sabi B, Sidney Sussex, Cambridge, Mentor, 2023 Monday 3rd July Monday was just the beginning of the inspiring and thought-provoking classes and entertaining activities ahead. Participants eagerly headed to their first lessons of the day with their world-class tutors. At lunch, they bonded with their Mentor Families as mentors took participants to their favourite local […]
Week One at St Edmund Hall, Oxford: Getting to Know the Unknown
By Jana A, Oxford Mentor, 2023 As today marks the halfway point of our two-week summer school session, it falls upon me as a mentor to craft a blog post recounting its most notable moments thus far. However, to detail the events of each day would serve for nothing, because despite the universal schedule delivered […]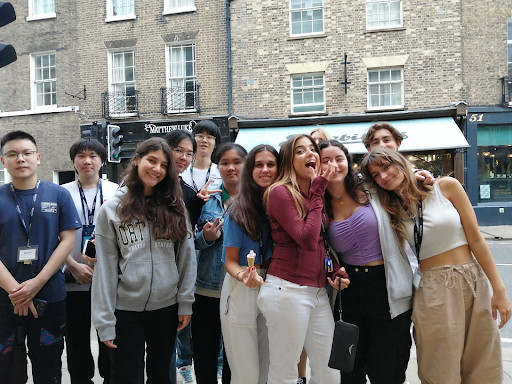 Nicoletta's Cambridge Experience
I'm not going to lie… as an introverted person, during the day of my arrival in Cambridge, I felt nervous and uncomfortable. Leaving my comfort zone has always been a struggle for me. When I woke up the morning after arrivals day, I opened my curtains and felt captivated by the view out of my […]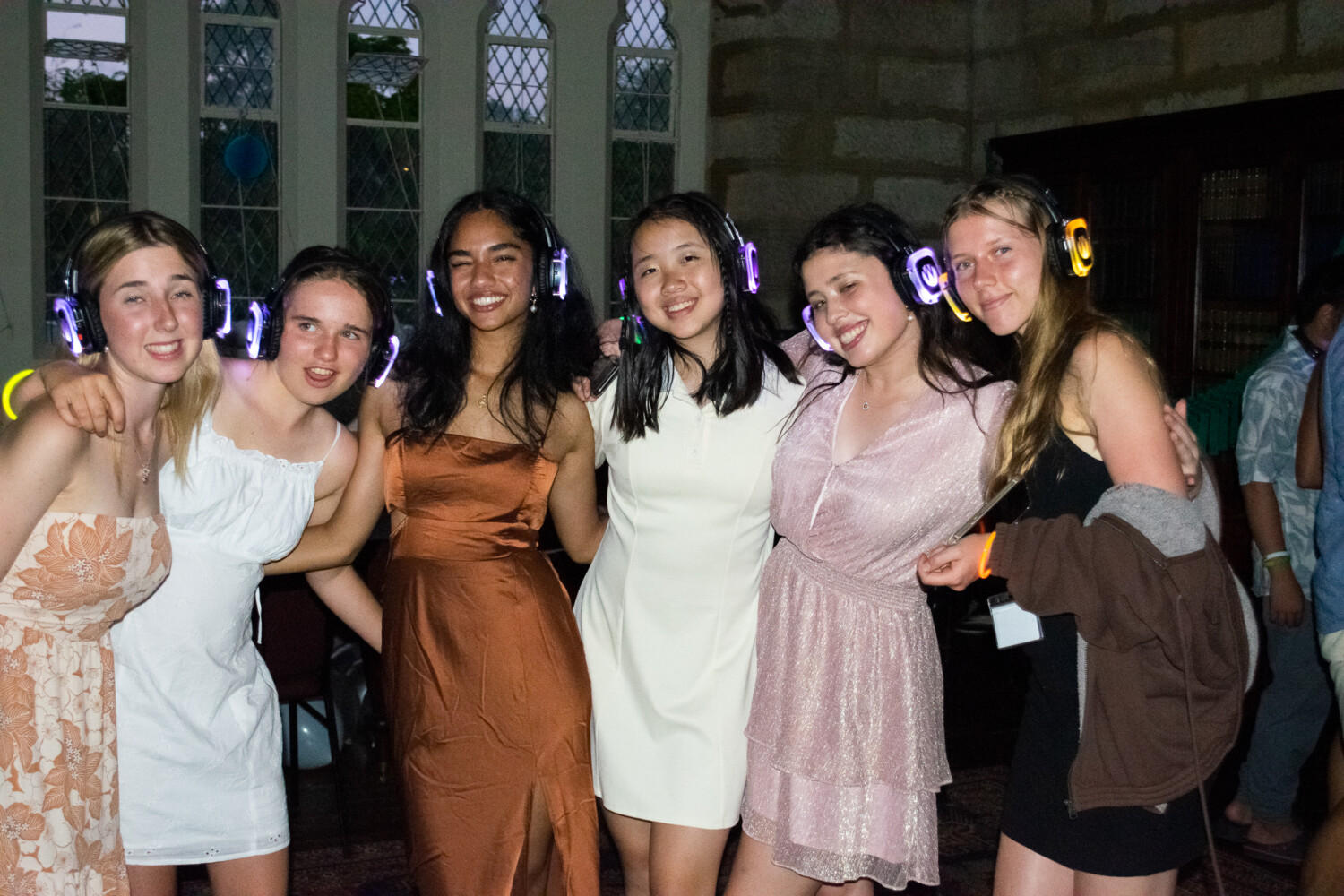 The day before Graduation – Sydney 2023
Thursday, 12th January 2023 On most Thursdays, you would find me locked away in my bedroom, buried under mounds of school work with my face illuminated by the light of my computer screen. Yet, on this Thursday, you would find me in a room of kids, cheering and clapping at one another's performances. Sitting in […]
Subscribe to the Immerse Education newsletter for £100 off your programme*
We'll send you our company updates and latest news. Subscribe for free by completing the form below.
Newsletter Signup
Name * First Last
School Name
School counsellor/advisor
Educational agent
I consent to receiving updates from Immerse Education
First Name *
Family Name *
Country Afghanistan Åland Islands Albania Algeria American Samoa Andorra Angola Anguilla Antarctica Antigua and Barbuda Argentina Armenia Aruba Australia Austria Azerbaijan Bahamas Bahrain Bangladesh Barbados Belarus Belgium Belize Benin Bermuda Bhutan Bolivia Bosnia and Herzegovina Botswana Bouvet Island Brazil British Indian Ocean Territory Brunei Darussalam Bulgaria Burkina Faso Burundi Cambodia Cameroon Canada Cape Verde Cayman Islands Central African Republic Chad Chile China Christmas Island Cocos (Keeling) Islands Colombia Comoros Congo Congo, The Democratic Republic of The Cook Islands Costa Rica Cote D'ivoire Croatia Cuba Cyprus Czech Republic Denmark Djibouti Dominica Dominican Republic Ecuador Egypt El Salvador Equatorial Guinea Eritrea Estonia Ethiopia Falkland Islands (Malvinas) Faroe Islands Fiji Finland France French Guiana French Polynesia French Southern Territories Gabon Gambia Georgia Germany Ghana Gibraltar Greece Greenland Grenada Guadeloupe Guam Guatemala Guernsey Guinea Guinea-bissau Guyana Haiti Heard Island and Mcdonald Islands Holy See (Vatican City State) Honduras Hong Kong Hungary Iceland India Indonesia Iran, Islamic Republic of Iraq Ireland Isle of Man Israel Italy Jamaica Japan Jersey Jordan Kazakhstan Kenya Kiribati Korea, Democratic People's Republic of Korea, Republic of Kuwait Kyrgyzstan Lao People's Democratic Republic Latvia Lebanon Lesotho Liberia Libyan Arab Jamahiriya Liechtenstein Lithuania Luxembourg Macao Macedonia, The Former Yugoslav Republic of Madagascar Malawi Malaysia Maldives Mali Malta Marshall Islands Martinique Mauritania Mauritius Mayotte Mexico Micronesia, Federated States of Moldova, Republic of Monaco Mongolia Montenegro Montserrat Morocco Mozambique Myanmar Namibia Nauru Nepal Netherlands Netherlands Antilles New Caledonia New Zealand Nicaragua Niger Nigeria Niue Norfolk Island Northern Mariana Islands Norway Oman Pakistan Palau Palestinian Territory, Occupied Panama Papua New Guinea Paraguay Peru Philippines Pitcairn Poland Portugal Puerto Rico Qatar Reunion Romania Russian Federation Rwanda Saint Helena Saint Kitts and Nevis Saint Lucia Saint Pierre and Miquelon Saint Vincent and The Grenadines Samoa San Marino Sao Tome and Principe Saudi Arabia Senegal Serbia Seychelles Sierra Leone Singapore Slovakia Slovenia Solomon Islands Somalia South Africa South Georgia and The South Sandwich Islands Spain Sri Lanka Sudan Suriname Svalbard and Jan Mayen Swaziland Sweden Switzerland Syrian Arab Republic Taiwan (ROC) Tajikistan Tanzania, United Republic of Thailand Timor-leste Togo Tokelau Tonga Trinidad and Tobago Tunisia Turkey Turkmenistan Turks and Caicos Islands Tuvalu Uganda Ukraine United Arab Emirates United Kingdom United States United States Minor Outlying Islands Uruguay Uzbekistan Vanuatu Venezuela Viet Nam Virgin Islands, British Virgin Islands, U.S. Wallis and Futuna Western Sahara Yemen Zambia Zimbabwe
School Name *
Phone Number
I'm a Parent
I'm a Student
Would you like to receive anything else?
Prospectuses
Residential Syllabus Overviews (ages 13-15)
Residential Syllabus Overviews (ages 15-18)
Residential Syllabus Overviews (ages 16-18)
Online Syllabus Overviews (ages 13-18)
Immerse Education Prospectus 2024
Career Insights - London Course Guide
Career Insights New York
Career Insights San Francisco
Online Insights Prospectus
Online Research Programme Prospectus
Extended Project Qualification: Online Research Programme (EPQ)
Theory of Knowledge Online Research Programme
Extended Essay Online Research Programme
Academic Insights - Cambridge & Oxford Prospectus
Academic Insights Sydney
Academic Insights Toronto
Female Future Leaders
Dates & Fees
Architecture
Artificial Intelligence
Business Management
Business Management (Sydney)
Computer Science
Creative Writing
Creative Writing (Sydney)
Earth Sciences
Engineering
Engineering (Sydney)
Film Studies
International Relations
International Relations (Sydney)
Medicine (Sydney)
Natural Sciences
Psychology (Sydney)
Veterinary Studies (Sydney)
Banking & Finance (New York)
Data Science & Analytics (San Francisco)
Entrepreneurship (San Francisco)
Fashion & Design (New York)
Health Tech & Biotechnology (San Francisco)
Marketing & Entertainment (New York)
Law (New York)
Software Development & AI (San Francisco)
Architecture & Design (Career Insights)
Biotechnology
Business Management (Career Insights)
Business Management (Toronto)
Computer Science & AI (Toronto)
Creative Writing & Film (Career Insights)
Criminology
Engineering (Career Insights)
Engineering (Toronto)
English Literature
Fine Art (Career Insights)
Game Design (Career Insights)
Law (Career Insights)
Mathematics
Medicine (Career Insights)
Medicine (Toronto)
Nanotechnology
Online Research Programme
Online Career Insights - Engineering
Online Career Insights - Medicine
Online Career Insights - Business Management
Online Insights
Computer Science & AI
Sustainability
Complete Your Request
Reflective Essay
Published: 10 September 2019
Reimagining Design with Nature: ecological urbanism in Moscow
Brian Mark Evans   ORCID: orcid.org/0000-0003-1420-1682 1  
Socio-Ecological Practice Research volume  1 ,  pages 233–247 ( 2019 ) Cite this article
962 Accesses
2 Citations
Metrics details
The twenty-first century is the era when populations of cities will exceed rural communities for the first time in human history. The population growth of cities in many countries, including those in transition from planned to market economies, is putting considerable strain on ecological and natural resources. This paper examines four central issues: (a) the challenges and opportunities presented through working in jurisdictions where there are no official or established methods in place to guide regional, ecological and landscape planning and design; (b) the experience of the author's practice—Gillespies LLP—in addressing these challenges using techniques and methods inspired by McHarg in Design with Nature in the Russian Federation in the first decade of the twenty-first century; (c) the augmentation of methods derived from Design with Nature in reference to innovations in technology since its publication and the contribution that the art of landscape painters can make to landscape analysis and interpretation; and (d) the application of this experience to the international competition and colloquium for the expansion of Moscow. The text concludes with a comment on how the application of this learning and methodological development to landscape and ecological planning and design was judged to be a central tenant of the winning design. Finally, a concluding section reflects on lessons learned and conclusions drawn.
This is a preview of subscription content, access via your institution .
Acknowledgements
The landscape team from Gillespies Glasgow Studio (Steve Nelson, Graeme Pert, Joanne Walker, Rory Wilson and Chris Swan) led by the author and all our collaborators in the Capital Cities Planning Group.
Author information
Authors and affiliations.
Mackintosh School of Architecture, The Glasgow School of Art, 167 Renfrew Street, Glasgow, G3 6BY, UK
Brian Mark Evans
You can also search for this author in PubMed   Google Scholar
Corresponding author
Correspondence to Brian Mark Evans .
Rights and permissions
Reprints and Permissions
About this article
Cite this article.
Evans, B.M. Reimagining Design with Nature: ecological urbanism in Moscow. Socio Ecol Pract Res 1 , 233–247 (2019). https://doi.org/10.1007/s42532-019-00031-5
Download citation
Received : 17 March 2019
Accepted : 13 August 2019
Published : 10 September 2019
Issue Date : October 2019
DOI : https://doi.org/10.1007/s42532-019-00031-5
Share this article
Anyone you share the following link with will be able to read this content:
Sorry, a shareable link is not currently available for this article.
Provided by the Springer Nature SharedIt content-sharing initiative
Advertisement
Find a journal
Publish with us
U.S. Embassy & Consulates in Russia
Social / search.
Announcing Winners of Peace Poster Competition
Press Release In Honor of UN International Day of Peace Announcing Winners of Peace Poster Competition September 21, 2022
At this critical moment in history, when peace, freedom, and democracy are under threat, U.S. Embassy Moscow is proud to honor the United Nations International Day of Peace with the announcement of the winners of the Imagining Peace poster competition. In the words of competition curator and judge Angelina Lippert, Chief Curator of Poster House in New York City, "Posters are the perfect medium to express succinct ideas in a rapidly changing world. Since the 1860s, every conflict has engendered a public facing poster response that calls for peace, resolution, or an end to injustice and violence."
This competition brought together artists from all over the world to celebrate the fundamental human right of peace by reimagining it and sharing their vision. In their creative depictions, we recognize the hunger for harmony, mutual understanding, and an end to hostilities that continue to bring senseless death and destruction to innocent people. We congratulate all the artists who contributed their Imagining Peace designs to illustrate the singular significance of peace as a basic human right. As former U.S. Ambassador to Russia, John J. Sullivan, expressed: "It has long been a U.S. policy priority to advocate for and advance peace in the world. Now more than ever is a critical moment to strengthen our commitment to those ideals, and to safeguard peace, stability, and prosperity."
A special congratulations to the winners from the United States, North Macedonia, and Russia, whose poster designs have won the top prize of the opportunity to travel to New York City and Washington, D.C., to discuss their work with U.S. cultural leaders. Their entries, and those of all who submitted artwork, give us continued hope that people from across the globe are joined together by a desire to live in peace, and that we can realize this goal when we work together toward this common vision. Let us take today to remember the fundamentality of peace and continue our collective endeavor to achieve it in every corner of the world.
In October, we will exhibit winning designs with selected submissions at U.S. Embassy Moscow. You may also view the competition's artwork on U.S. Embassy Moscow social media platforms, the U .S. Embassy Moscow website, and at the competition website: https://www.imaginingpeace2022.org/exhibition/ .
By U.S. Mission Russia | 21 September, 2022 | Topics: Art & Culture , Fundamental Freedoms , Press Releases
Preserving a Native American tribe's language and culture
A Proclamation on World Freedom Day, 2023
Footer Disclaimer This is the official website of the U.S. Embassy & Consulates in Russia. External links to other Internet sites should not be construed as an endorsement of the views or privacy policies contained therein.

Architecture News – World Buildings
Buildings by Country
Buildings by City
Architects by country
Architects by city
Architects alphabetical
Competitions
Building Events
Architecture Design
Two New Moscow Metro Stations: Buildings
Two New Moscow Metro Stations, Contemporary Russian Capital Metro Building Design, Architecture Images
Two New Moscow Metro Stations
22 May 2022
Two Biryulyovskaya Line Metro Stations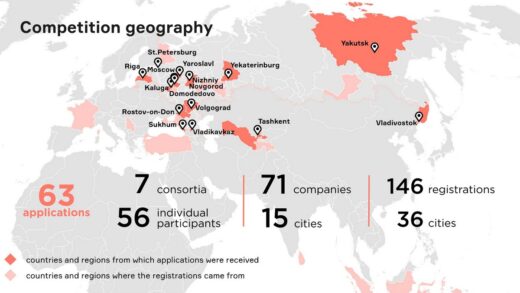 24 March 2022
The Architectural Appearance Of Two New Moscow Metro Stations Will Be Selected In An Open International Competition
Location: Ostrov Mechty metro station and Zagorye metro station, Biryulyovskaya line, Mosocw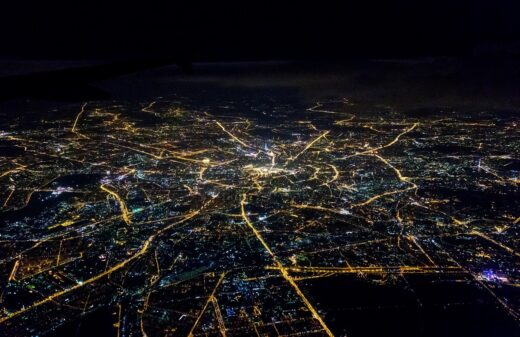 Two New Moscow Metro Station Buildings
The Open International Competition began on March 17, 2022. It is aimed at developing the architectural appearance of the Ostrov Mechty and Zagorye metro stations of the Biryulyovskaya line. The goal of the competition is to find the optimal architectural and artistic designs for the passenger zones and entrance halls of the stations. The closing date for competition applications is April 28, 2022.
The competition is being held with support from the Moscow government and Sergey Kuznetsov, the chief architect of Moscow. The competition is organized by the Mosinzhproekt Group of Companies, the main designer and general contractor of Moscow metro development programs. Agency for Strategic Development CENTER is the operator of the competition.
The quality and feasibility of the projects will be assessed by a professional jury chaired by Andrey Bochkaryov, Deputy Mayor of Moscow in the Moscow Government for Urban Planning Policy and Construction. The jury also includes Sergey Kuznetsov, Chief Architect of Moscow, Yuri Kravtsov, CEO of Mosinzhproekt JSC, Viktor Kozlovskiy, Head of the Moscow Metro, as well as leading Russian and foreign specialists in architecture, design, and urban planning.
Andrey Bochkaryov, Deputy Mayor of Moscow in Urban Planning and Construction, considers the construction of the Biryulevskaya line one of the most important transport projects in the capital. It will bring the metro to the Biryulyovo Zapadnoye and Biryulyovo Vostochnoye districts «The new line will improve transport services in the south of the capital, including the rapidly developing areas of ZIL and Nagatinskiy Zaton, as well as the renovation neighborhoods under construction. The plan is to remove load from the central sections of the Serpukhovsko-Timiryazevskaya and Zamoskvoretskaya lines, reducing traffic intensity and improving the environmental situation in the areas», said Andrey Bochkarev, «At the same time, in developing the metro network, we strive to create an individual interior for each station, in line with the traditions of Moscow Metro construction».
Sergey Kuznetsov, Chief Architect of Moscow and Deputy President of the Jury, said that since 2012, the Moscow City Architecture Committee has already held more than 100 competitions, including metro development projects. At all times and in all circumstances, our primary objective is to pursue architectural standards of the highest quality, and competitions are a versatile tool for this. The Moscow Metro directly reflects the modern era. Turning points in history create not just masterpieces, but new directions in art and culture. For all artists, which architects certainly are, this is an invaluable experience and opportunity. I emphasize that we are open to working with international teams.
Yuri Kravtsov, General Director of Mosinzhproekt JSC, noted that the current Open Competition for the development of architectural designs for metro stations is the sixth one organized by Mosinzhproekt. «Thanks to previous competitions starting in 2014, we have developed unique designs for 11 metro stations. Four of them are already open to passengers. These are Solntsevo and Novoperedelkino stations of the Solntsevskaya line, opened in 2018, and Mnyovniki and Terekhovo stations of the Bolshaya Koltsevaya line, which opened in 2021. By the end of the year, we will have completed the construction of several more stations on the Bolshaya Koltsevaya line», he said. Kravtsov noted that the construction of the Biryulyovskaya line, a new 21 km long radial line of the Moscow metro with 10 stations, is another significant project for Moscow's transport infrastructure. «We will be using modern construction materials and powerful equipment in the construction, in particular, tunnel boring machines with a diameter of 10 meters. Our purpose is to link this project with the current urban environment using digital technology», he concluded.
The practice of holding professional competitions for the development of the architectural and artistic look of Moscow metro stations was revived in 2014 on the initiative of Moscow Mayor Sergey Sobyanin.
The international competition for the development of the architectural appearance of two Moscow metro stations is open to Russian and foreign architectural bureaus (with a Russian representative office or in consortium with a Russian partner) that are able to attract designers, engineers, planners, and specialists in economics and financial modeling to their team.
To participate, it is necessary to complete an application form on the competition's official website at https://designmetro.ru/ by April 28 and, in the first qualifying stage, to provide a portfolio of relevant projects and an essay describing the key ideas in the architectural and artistic design of the stations.
The proposed concepts for station design should be harmoniously combined with the current town-planning and cultural and historical context of their locations and be in line with the spirit of the times, technologically advanced, adapted to the movement of all population categories, and also be convenient from the point of view of navigation.
In August, the jury will decide on which projects to implement in the future.
About the competition sites:
Ostrov Mechty Metro Station Buildings
Ostrov Mechty is a future transfer station with Technopark station of the Zamoskvoretskaya line. The project includes an elevated walkway with travelators, two lobbies and exits to Prospect Andropova and the Ostrov Mechty Entertainment Park, as well as to existing and future residential, business, and public buildings and surface passenger transport stops. The station complex will be located on a section of the subsurface metro line.
The design calls for two single-track tunnels to approach the station, resulting in the station being designed with a single island transfer platform. Due to the depth of the access tunnels, the station and one lobby will be located predominately underground. The station's other lobby will be above ground. The underground zone includes a pedestrian crossing, one lobby, and the passenger platform. The second, above-ground lobby will include an elevated walkway (bridge) to Technopark station, ventilation ducts, and stairways and elevators with entrance halls with access to the surface.
Zagorye Metro Station Building
Zagorye is a future station located along Lipetskaya Street. The station will have two lobbies, northern and southern. The southern concourse will have exits at the intersection of Lebedyanskaya Street and Lipetskaya Street. Both lobbies will have exits to Lipetskaya Street, which is adjacent to the Tsaritsyno natural-historical park. The station complex will be located on a section of the subsurface metro line.
According to the design, one dual-track tunnel will approach the station, resulting in the station being designed with two transfer platforms. Due to the depth of access tunnel, the whole station will be located underground. The underground zone will feature pedestrian crossings, lobbies, and the passenger platforms. Only the ventilation ducts and stairways/elevators with entrance halls will have access to the surface.
BACKGROUND INFORMATION
Mosinzhproekt Group of Companies
The leader in the Moscow construction market and one of the largest engineering holdings in Russia. The group of companies implements the full range of works – from the creation of ideas for the integrated development of territories or the creation of facilities, design, construction, and attraction of investment, to the commissioning and administration of facilities and real estate. The company implemented several landmark projects in Moscow Sports Arena of the Luzhniki Olympic Complex, Zaryadye Park, the Zaryadye Moscow Concert Hall, the Gymnastics Palace of the Luzhniki Olympic Complex, and the Helikon Opera Theater.
Mosinzhproekt is the operator of the Moscow Metro development program, a participant in the program for the development of Moscow transport hubs, an administration company for civil project construction of key Moscow road facilities, and a management company for development projects.
Agency for Strategic Development CENTER
The Agency is a Russian analytical and consulting organization that works on multi-purpose projects in the sphere of development and urban planning, in addition to being one of the top operators of various architecture, urban planning, and design competitions. CENTER Agency was founded in Moscow in 2014. It deals with matters related to comprehensive land and real estate development and to the quality of the urban environment in more than 60 Russian regions. The company's portfolio features projects commissioned by major developers, investment companies, land and facility owners, federal and regional authorities, and professional communities.
Two New Moscow Metro Stations information / images received 240322
Location: Moscow , Russia
Moscow Station Buildings
Contemporary Moscow Station Building Designs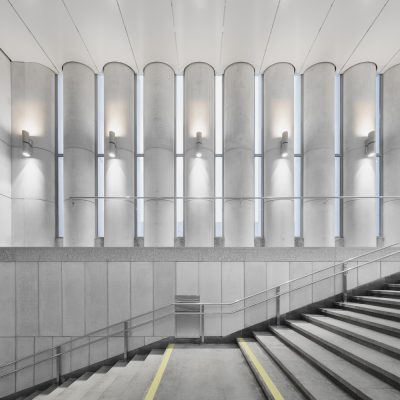 Moscow Architecture Developments
Contemporary Moscow Buildings
Moscow Building Developments – chronological list
Russian Architectural Tours by e-architect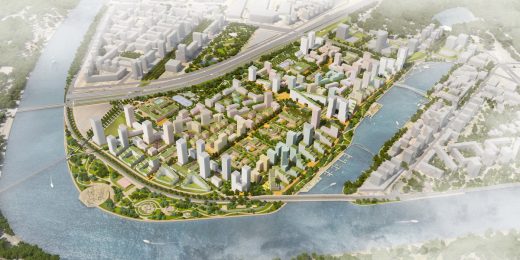 Moscow Architects Offices – design firm listings
Moscow Architecture
Comments / photos for the Two New Moscow Metro Stations page welcome
Login to your account
Don't have an account yet.
Top Five: 2022 International Essay Writing Contests
Get your ultimate top five list of Essay Writing Contests for 2022 through OYA Opportunities!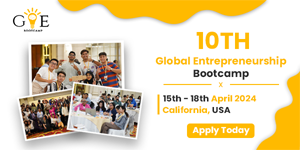 Get out there and compete with people around the world in the competitions listed below for cash prizes and much more!
1. 2022 International Essay Contest for Young People
This annual essay contest is an effort to harness the energy, creativity, as well as initiative of the world's youth in promoting a culture of peace and sustainable development. It also aims to inspire society to learn from the young minds and to think about how each of us can make a difference in the world.
Theme : My Values
Prize : 150,000 yen, gift prizes, certificates, and honorable mentions
Deadline : 15 June 2022
Organizer : goi peace foundation
Click here for more information.
2. Peter Drucker Challenge Essay Contest 2022
The Drucker Challenge is an annual international essay competition exploring a current topic in management, typically related to the theme of the Forum in the context of Peter Drucker's human-oriented management philosophy.
Prize : $420,000, in-person pass for the 14th Global Peter Drucker Forum, Publication as well as Certificates
Deadline : 14 May 2022
Organizer : Peter Drucker Challenge
Click here to learn more
3. RD Walshe Memorial Writing for the Environment Prize 2022
Through the RD Walshe Memorial Writing for the Environment Prize, Sutherland Shire Environment Centre continues to value the role and place of the art of writing in bringing about change in issues of social justice as well as the environment. Writing offers a chance to reflect on these problems and their causes, as well as on the solutions and their causes.
This year's competition intends to attract quality writing that can inspire or inform or incite change towards a more peaceful as well as the sustainable world – healthy people living on a healthy planet.
Theme : Peace and Sustainability
Prize : up to 700 dollar cash prize,
Deadline : 17 June 2022
Organizer : Sutherland Shire Environment Centre
Click here to learn more!
4. World Trade Organization Essay Award 2022 for Young Economists
The WTO has issued a call for young economists to submit papers for the 2022 WTO Essay Award. The award aims to promote high-quality research on trade policy and international trade cooperation as well as to reinforce the relationship between the WTO and the academic community.
Theme : trade policy and international trade cooperation
Prize : CHF 5,000 as well as an invitation to  the annual meeting of the European Trade Study Group (funded)
Deadline : 6 June 2022
Organizer : World Trade Organization
Click here for more information
5. Mountain Photo Essay Competition 2022
The Mountain Photo Essay Competition is a program of Mountain Culture at Banff Centre for Arts and Creativity. It promotes understanding and appreciation of the world's mountain places by creating opportunities for people to share and find inspiration in mountain experiences, ideas, as well as visions.
Theme : Mountain Culture
Prize :  $2000 CAD Grand prize
Deadline : 2 May  2022
Organizer : BANFF
Moreover, click here for more information
Specifications
Post a comment cancel reply.
Notify me of new posts by email.