AQA GCSE English Language Paper 1 – Revision Guide
Welcome to the ultimate revision guide for the AQA GCSE English Language paper 1. In this guide we've collected all of the best advice from our experienced English tutors. We tell you what to expect from each question, how to get top marks and how to revise. We've also linked to some practice papers. Follow the advice in this guide and you will have everything you need to ace the exams.
To begin with, let's address and popular myth. We hear many students saying things like: "you don't need to revise for English language because you're given the extract on the day"; or even that "you can't revise for English language". Believe me – nothing could be further from the truth. You absolutely need to revise for GCSE English language and following a few simple steps can make all of the difference. Overall you need to:
understand what each of the papers will be like;
know what the examiner wants from you on each question; and
do lots of practice questions – marking your own work to improve further.
Check out our revision guide for AQA English language paper 2 as well to make sure you're confident with both papers.
For focused help and support with your GCSE English Language revision, why not try a lesson with one of our expert online tutors? They'll deliver personalised lessons for you to help you achieve your potential in the exams. Contact us today to book your trial lesson.
Overview of the paper
Language paper 1 is all about exploring creative reading and writing. You'll be looking at an example of a fiction text and doing some creative writing. You will need to answer five questions, separated into two sections. In section A you are asked four questions about a fiction extract from the 20th or 21st centuries. In section B you answer one question form a choice of two, where you demonstrate your own creative writing skills.
You will have 1 hour and 45 minutes to complete the paper. There are 80 marks at stake, which contributes towards 50% of your GCSE English Language grade.
AQA English Language Paper 1 Section A
Read the text carefully – spend 15 mins here.
It's really important to take some time at the beginning to carefully read the extract in full. You should:
spend 15 minutes reading the text in detail;
read it carefully, do not skim read the text; and
annotate the text to highlight any important parts.
Question 1 – list 4 things – spend 5 mins here
Question 1 should hopefully be quite straightforward for you. You will be asked to find four specific bits of information (such as a description of something) from a specific part of the text. It's likely there will be more than four pieces of information available, so you'll have plenty to choose from. You can either put your answers in your own words, or quote directly from the text.
The key things to remember are:
read the question carefully;
only refer to the specific section of the text in the question;
don't spend too long on the question. Get your four points down, get the four marks in the bag and then move on.
Question 2 – language analysis – spend 10 mins here
Question 2 is worth 8 marks and is all about language analysis. There is quite a lot to do in a short space of time. You will be asked to analyse how the writer has used language to achieve something. Consider how the following things help to create the specific effect set out in the question:
any uses of interesting words and phrases;
language techniques; and
sentence forms
Make sure you use well selected quotations directly from the text and explain how these quotes show your points. Aim to make four clear points across two paragraphs. Each time, make your point, provide a good quotation and explain how the techniques or use of language creates the effect set out in the question. Ensure you only refer to language in your answer (you won't get any marks for commenting on structure here). Use plenty of the technical vocabulary you have learnt at school.
Question 3 – structural analysis – spend 10 mins here
This is a tough one as students tend to spend more time at school looking at language features than structure. Again, there's a lot to do in this question in a short space of time. You will be asked to identify and analyse how the writer uses structural features to achieve a specific effect.
Your analysis of structure here should focus on shifts – or continuity – in focus across a whole text. Look, for example, at what the writer focuses on at the beginning, how that focus changes during the main body of the text and then how they end the piece. Look for shifts in focus, changes in perspective or elements of continuity. Use quotations directly from the text to demonstrate the structure point and then explain how the quote proves your point.
You need to identify the structural feature and analyse how it is effective. Again, look to make four clear points across two paragraphs. Make the point on structure, prove it with a quotation and then explain how your quote proves your point.
Do not analyse language in this question – you won't get any marks for talking about language in question 3.
Question 4 – evaluate texts critically – spend 20 mins here
This is the big one in section A – there are 20 marks available. Everything is in scope here. They expect you to analyse both language and structure. You need to evaluate how successfully language and structural points build a particular effect.
You'll be given a statement from a student about the extract and asked about the extent to which you agree with it. In your answer you need to evaluate how successful the writer has been in achieving the points raised in the question. This will include your own interpretation.
The key points to remember are:
identify language and structural features;
use quotations from the text to demonstrate these features;
analyse how the quotation proves your point;
evaluate how successfully this achieves the effect from the question;
focus on the specifics of the question; and
provide your own clear opinion of how far you agree with the statement in the question.
Top tip – remember to refer to the effects on the reader. What do they think about what they're reading. Think about what your opinion is, explain it and back it up with evidence.
You can find even more great revision guides, advice and practice questions on our free resources page.
AQA English Language GCSE Paper 1 Section B
Question 5 – creative writing task – spend 45 mins here.
Question 5 is an extended creative writing task. There are a lot of marks available here, so you should spend around 45 minutes answering the question. You will get a choice of two questions – either writing a descriptive piece based on a picture, or writing part of a story on a given topic.
There are 40 marks at stake. 24 marks are available for the content (so how effectively and imaginatively you write using a range of language and structural techniques). 16 marks are available for good old SPAG (spelling punctuation and grammar), so make sure you use a range of vocabulary and sentence structures with accurate spelling and punctuation.
Put simply you need to write a quality, engaging, imaginative piece of fiction. You could use an experience as inspiration, or completely make everything up. Make sure your writing is appropriate to the specific purpose and audience set out in the question. Make sure you really show the examiner what you can do. Use plenty of different language techniques and a variety of vocabulary and sentence forms.
Top tip – spend 5 minutes planning your answer. Write a simple bullet point list planning each of your paragraphs. Make a note of any interesting language technique ideas that spring to mind. This will really help make he most of your writing time.
How to revise for your AQA GCSE English Language Paper 1 exam
Once you've read this revision guide you should have a pretty good idea of what to expect from the paper and what the examiner wants to see from you. Now you need to practice the skills we've discussed in this guide. The best way to do that is by doing as many past and specimen exam questions as possible. You can find all of the available past AQA exam papers here .
We also offer expert online tuition to provide personalised support with learning and revision. We'll help you to achieve your full potential with your exams. Simply contact us and we'll provide some free advice and set up a lesson with the perfect tutor for you.
7 thoughts on "AQA GCSE English Language Paper 1 – Revision Guide"
Thank you so much hopefully this will help me with my exam
Thank you so much this will help me get a 3 tomorrow
Super useful! My exam is tomorrow, hopefully I will do well.
very helpfull i got a 7 thanks
Thanks you so much i got a grade 4!
Thank you so much, this is a life saver. Hopefully it helps with my exam
So useful. Hopefully it helps for tomorrow.
Leave a Comment Cancel Reply
Your email address will not be published. Required fields are marked *
Save my name, email, and website in this browser for the next time I comment.
IB English Paper 1 Explained
Last updated on February 18, 2022
LitLearn Voted #1 IB English Resource for 2022
IB English Paper 1 is one of those nerve-wracking experiences that everyone has to endure. It's especially scary because you have no idea what you'll end up writing about for your final exam–and your grades depend on it!
The best preparation you can do is to be acutely aware of the exam structure and be familiar with strategies for tackling a Paper 1 in general.
If you want to fully wrap your head around the IB English Paper 1 guided analysis, then this blog post is definitely for you.
In 2014, IB 45 graduate Jackson Huang received a perfect 20/20 for his final Paper 1. In this guide, he will share his secrets on the IB English Paper 1 so that you can conquer it too! 💪
Topics included
What is a Paper 1?
What to write about in a guided analysis
The correct approach to analysis
The importance of the  thesis
Getting the right commentary structure
Structuring body paragraphs
Planning ahead
What is a paper 1 exam.
In a Paper 1 exam, you are given two mysterious, unseen texts , both of which are between 1 and 2 pages in length.
For IB English Literature SL and HL:
You'll get two different literary texts types, including poems , short extracts from fiction and non-fiction prose (aka "normal writing" from novels and short stories), and extracts from plays (which includes stage directions and dialogue).
For IB English Language and Literature SL & HL:
The texts come from a plethora (new vocab for you! this blog is so meta!) of categories including magazines, editorials, speeches, interview scripts, instruction manuals, cartoon strips, you name it. Be prepared to be surprised. 😂 
So you're given two unseen texts. What do you have to do now?
SL students , you're in luck: Your task for 1 hour and 15 minute exam is to write a commentary guided analysis (IB renamed it) on just one of the two texts. The total marks for the exam is 20.
HL students , you're in less luck: Your task in 2 hours and 15 minutes is to write a guided analysis on each of the texts. good luck have fun.
Wait, what's a "guided analysis"?
At the bottom of the text, the IB English Gods and Goddesses pose a short, open-ended question about the text. Something to the effect of:
How does the relationship between Mr. and Mrs. Santa Claus impact the narrative?
I'd recommend most students to use the default guiding question as the "entry point" for their essay. At the end of the day, though, you are still allowed to talk about anything, because the IB also says on the cover page of the Paper 1 exam:
Use the guiding question or propose an alternative technical or formal aspect of the text to focus your analysis.
But why make your life harder? Just go with the guiding question, UNLESS you are really confused by the guiding question…and the other text confuses you even more…and you are confident in an alternative focus of this current text.
What do I have to write about in a guided analysis?
Imagine that you've been asked to simply "talk about" a novel that you've recently read on your commute to school (this is joke obviously, who reads novels on the bus?). What would you "talk" about?
Immediately, a couple important aspects should seem worthy of a comment.
Characters are usually the core of the story. They should definitely be commented on.
Also, stories revolve around central ideas, also called  themes . e.g., if you comment on  Harry Potter  and you don't mention anything about wizardry, then you're leaving out a central part of the book!
And finally, we need to talk about the events that happen in the text. These events can be referred to as the plot .
You now know that characterisation, thematics and plot are essential ingredients in any top-scoring Paper 1 guided analysis. By talking about these aspects, you are providing a holistic 'comment' on the text–which is exactly what we want.
But this is only half of the whole story.
The above list of three things would be very sufficient if you were just having a casual chat with your friends. But this isn't a casual chat.
THIS IS IB ENGLISH.
(While you read that 👆, picture this: You're standing beside a pit so deep it goes to the centre of the Earth, and a Spartan–out of no where–kicks you over the edge and into the metaphorical pit of IB English.)
Digging Deeper
In IB English, your guided analysis needs to go deeper than just describing the characters, themes and plot, which constitute the 'surface meaning' of a text.
By the way, we're using a literary text as an example to keep things simple. Of course, characters and plot aren't important in non-literary texts like ads, infographics and articles. The same principles should apply!
Your analysis must go deeper than the surface meaning. Explain how exactly these characters, themes and plot events are established through the author's intentional use of certain literary techniques. If you do that, you'll be on your way to bigger and better analysis.
The IB wants you to dig deeper into the text and answer these two key questions :
HOW did the writer create these characters, themes and plot?
WHY did the writer choose to create these characters, themes and plot in this particular way? e.g. "JK Rowling could have made Draco a kinder person, but she didn't. Why?"
These questions get to the heart and soul of analysis . In this blog post, I want us to focus on Paper 1 overall.
Your ONE mission in Paper 1
Let's quickly recap what you need to do in a Paper 1.
You need to discuss the characters, themes and plot of a chosen  literary text, OR the visual and stylistic elements (diagrams, headings, titles, images) for a non-literary text.
You then need to explain how and why these aspects were achieved by the writer or artist.
These two points are helpful as a basis for understanding, but they won't help you get concrete words onto the exam page. What we need now is a practical guide to writing an actual commentary:
Deciding on a good  thesis
Choosing the right  points
Choosing the right structure
A Practical Guide to Writing a Paper 1 Commentary
An IB English Paper 1 commentary boils down to 3 separate parts:
An introduction paragraph : contains a thesis and an outline of your points
A body (usually 3 paragraphs) : contains your points
A conclusion : wraps up the essay
Choosing a thesis
The thesis or subject statement is a single sentence in the introduction of the guided analysis that states how the writer achieves their overall purpose.
This is also the main argument that you are trying to prove in your essay, and it's typically related to the guiding question . The examiner can usually judge the strength of your analytical skills JUST from your subject statement alone, so it needs to be well-written!
Good thesis, bad thesis
Here's a little quiz :
In the poem, the poet depicts a crying man in the city centre, which highlights the society's aversion towards emotion, and demonstrates the overly masculine nature of society.
In the poem, the poet hyperbolises society's aversion towards emotion in order to criticise masculinity as a restrictive social norm that inhibits the natural expression of emotion.
Can you tell which subject statement is better and worse? If so, do you know why one is better, or do you just  feel  it intuitively but cannot articulate your reasons?
Answer: the second one is better! 🎉
If you want to prepare properly for IB English Paper 1, create a Free account to get the full Free lesson on how to craft a top-quality thesis quickly during your exam. It's a Free Preview of LitLearn's ultimate IB English resource, so you'll need to sign up for a Free LitLearn account to get immediate access to the lesson.

Get the Free "How to Write an Epic 7-Level Thesis" lesson inside LitLearn.
Choosing the right commentary structure for IB English Paper 1
Every text works best with a specific paragraph structure. Finding this match isn't always easy, but it's also one of the most important things to get right in your Paper 1 guided analysis.
You can organise your essay by:
ideas or themes
sections (sequential, e.g. stanza by stanza for poems)
the 'Big 5'
and probably a whole host of other acronyms that English teachers love to invent.
Criterion C for IB English Paper 1 is Organisation . It's worth a whole 5/20 marks, so it's definitely in your best interest to choose the most appropriate structure for your commentary.
Pro Tip: I recommend students to stay away from the Big 5 . Sure, it's useful as a memory device to tell you what elements to look for in a text, but it's not a good essay structure for analysis.
Why? Because analysis is about examining the causal interplay between techniques, stylistic choices, audience, tone, and themes. The Big 5 and SPECSLIMS artificially silo these components in your discussion. Heed my advice or pay the price! (notice that rhyme?)
So in my opinion, there are only two types of structure that are most conducive (yep, another new vocab, omnomnom) to getting a 7. Ideas/themes  and Sections . Take this as a hot tip and run with it. If your teacher is forcing you to use other structures, then you'll need to know why this is recommended.
I go into much more depth and explain it all inside Analysis Simplified , and the guess what? Yep, the full lesson on choosing the optimal structure for your Paper 1 exam is completely Free! (Sign up for the Free Preview, just click the button below.)

Writing body paragraphs: Why and How
Once you've chosen the best structure for your commentary and decided on a strong thesis as your central argument, the rest of the essay needs to revolve around proving  this argument.
How do you prove this subject statement? You do it by looking at individual points. These smaller points support smaller, more specific aspects of the overall thesis.
The idea is that each body paragraph, or point, aims to prove a separate, smaller aspect of the bigger thesis. It's like a jigsaw puzzle : You must piece together smaller, more manageable pieces to build the bigger argument (i.e. the thesis).
In reality, this translates into writing 2, 3 or 4 points, each of which fits snuggly it its own paragraph or multiple paragraphs (depending on the complexity of the point).
In each point, you must include:
Quotes, references to images, titles, headings, or visual elements. This is the evidence.
Analysis of language and literary techniques.  Use specific quotes from the text and explain how and why they are used by the writer to shape his/her message.
Obviously, this is a quick summary of how to write a high-quality body paragraph. If you want to really, really wow your teachers and examiners… then you'll need to check out the Free Full lesson inside LitLearn. You'll need to create a Free account to access the lesson.

Ironically, the most important part of IB English Paper 1 is not the analysis itself (well it is, but not really). The part you have to get right the first time is the plan. Most students do not know how to plan effectively, or get flustered in the exam and don't plan, or don't even try to plan because they think they're above it. BIIIIG MISTAKE!
Before you even begin writing, you should plan out your commentary in sufficient detail. You will lose track of time, thought and sanity if you do not have a clear road map of every part of your commentary before you begin writing.
You can learn how to annotate and plan quickly & efficiently using the flowchart method inside Analysis Simplified , so that you can go walk out of your Paper 1 practice, mock and final exams feeling like that powerful and overly aggressive Spartan, kicking IB English in the butt (and into the deep, cavernous abyss)!
Jackson Huang
Skyrocket Your IB English Grade
Join thousands of ib english students inside litlearn..
How to Plan Essays Quickly
How to Analyze any quote
How to Interpret any text
How to Write persuasively
How to Prep for Paper 1
How to Prep for Paper 2
The International Baccalaureate Organisation (IBO) does not endorse this website. LitLearn has been created independently of the IBO. The logos, names and trademarks of organisations such as the IBO and IB Resources belong to their respective companies and organisations, and are not affiliated with LitLearn in any way.
Math AA NEW
Math AI NEW
Math Studies
Free Resources
5 Effective Analyzing Strategies For IB English Paper 1
So as the title implies, today I'm going into further depth with my advice for IB English Paper 1 tips.
I'm going to go into the 5 very important strategies every IB English student should remember when they walk into that English Paper 1 exam.
These are strategies you use when analyzing your paper. I would recommend further complemented what's written here with this simple analyzing strategy for general IB English .
So to begin your Paper 1, read through your texts and make a choice about which ones you want to pick.
"But Rhys, how do I know which one's I want to pick?"
Go with your gut feeling because it's the quickest and easiest route to go. Go with your gut because it's just easier that way and there's no need to consequently overthink.
I'm going to tackle these one by one in order of easy to hard. Since these are pro strategies, you should come to terms with them because getting the hang of them may help you on your test.
IB English Paper 1 Tips
Thematic similarities/differences.
Nothing starts off a good analysis like a good ol' fashioned understanding of the parallels and distinctions between two works. In English Paper 1, the thematic route to analyzing requires you to ask the question:
"Alright so what's this text about? What is the author trying to highlight? Is there a difference or a similarity between this text and the next one?"
Before we get into it, let me just say this. English is an art form. It's a way of expression. Furthermore, there's not ONE particular theme you NEED to go with. That's one of the important IB English Paper 1 tips to remember.
If you're analyzing is awesome enough, you should be an ace at linking multiple themes OR explaining your point REALLY well to the point where it definitely seems like your thematic idea is credible.
So to start off, take a look at your two texts and really think about their themes. What's the idea behind each text? To get you started, here are a few things you can ask yourself:
"What's the author talking about here?"
"What's the overall topic of this piece and why would the author write about it?"
"Why is the author so focused on this particular subject?"
"What is the reason for choosing this topic?"
"Why not something else? Is there a point the author wants to make about a particular aspect of society/politic/ religion?"
"What seems to be the overall point in the text?"
So essentially you need to start thinking hard about what the author is implying in their writing. Compare this with the other text. Some questions to get you started could include, but are not limited to (I feel like I'm writing a contract lol):
"What are the similarities and differences between A and B?" (Remember you're comparing AND contrasting)
"How different are A and B really?"
"Where do they make it clear that the themes are similar/dissimilar?"
Basically you need to be asking yourselves these questions mentally. The more you ask, the more you'll subconsciously start looking for an answer to these questions.
You need to be comfortable with going from not knowing something in the exam to creating a piece of Sherlock Holmes analysis that you're confident will blow the examiners out of the water.
The less you know, the more you analyze. The more you analyze, the more ideas you get BUT you need to practice beforehand to get the points for being critical.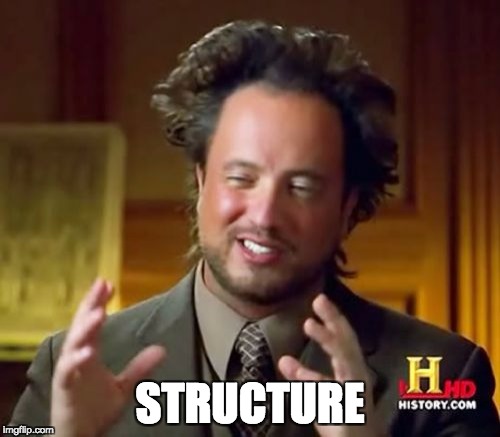 This one is relatively simple. Ask yourselves what the structure is with the two texts in question and get to analyzing. Start by asking these questions:
"Why does author A write in the form of a poem whilst B is a news article?"
"What effect does this have on an audience? How does an audience react to reading each one individually?"
"Is there a reason to it? Does it tie in with the overall theme of the literary piece itself?"
For example, say the overall theme is global warming and you're given two texts. One is an article and one is a poem. Some things you could think about would be:
"Well the article in text A is informative and portrays authority. However it might be seen as stoic and cold compared to the poem in B where the author conveys real emotion through text to appeal to the audience's perspective on the significance of climate change"
Something like that. You get the gist. Why the difference in structure? There has to be a reason right? There have to be similarities as well as contrasts and you've gotta be the one to find them.
No. Not that kind of date.
This one is something a lot of IB students don't do and consequently don't get graded as well. I'm gonna let you into a little secret that separates the level 6's and 7's from the level 5's and 4's.
Be VERY aware of the date the piece is written. It provides SO much context to the literary piece, the author, the theme, the way it's written, the stylistic devices. Everything.
It gives you SO much more to analyze when you've got a general idea of WHEN the piece was written. It gives you EVEN MORE to analyze when you KNOW when the piece was written.
If you're comparing between a novel written let's say in the 1970's and a, for example, Washington Post article written in 2017, and you KNOW for a fact that they're both written in those respective times, look at how much information you've got right there.
1970s. Hippies. The Vietnam war. The Soviet war in Afghanistan. Richard Nixon. Margaret Thatcher and her rise to power in England. Just to give you a few.
2017. Celebrity deaths. Donald Trump. The rise of populism. Record breaking heat levels worldwide. Brexit. The Syrian Civil war. The War in Ukraine. Do you see where you could be getting the contrasts and comparisons here? There's a ton of them and you got that JUST from the dates of the two texts.
Obviously you're gonna need to do some reading and hopefully know enough about the context of each date but you get what I mean. There's just so much to analyze from a couple of numbers printed at the top of the text.
Visual Analysis/Images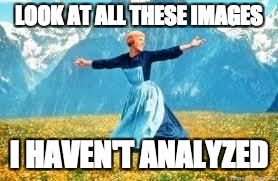 HOWEVER. Don't let this deter you. Use the same logic to a picture as you would a text. Ask yourselves the same questions.
In the case of a poster or painting as the second text, should you choose to analyze it, ask questions like:
"Ok what kind of theme can I get out of a picture  like this?"
"Colours. How do the colours affect the overall look of the image? Do they reflect anything?"
"How does it compare to the text in A? Does B share similarities from a visual standpoint?"
Again, look for dates if they're mentioned. It gives you a huge amount of information that'll be incredibly useful in analyzing
If they're images in your literary texts then get to asking similar questions. What effect do the images have on the audience? Why have they been placed there? How is their placement in the text?
Is it obstructive? Does it indirectly command the attention of the audience? Or is the image relatively subtle in appearance and relate to the theme the author is mentioning?
Perhaps the subtly of the image placement reflects how the theme is overlooked which is why the author is attempting to bring the theme to the attention of the reader?
Again. Colours. How do they reflect the mood? Is it a gray picture? A blue, yellow, red one? A happy colour? Sad colour? Neutral? Everything can be analyzed. I know none of us are experienced art collectors or crap like that but hey. If mentioning that the text has "sad colours" gets you a great grade then who cares right?
So as you can CLEARLY see. I was able to analyze a none existent image in my head and get myself thinking. Folks trust me. When you get experienced with thinking along those lines, the writing becomes as easy as breathing and you won't be struggling to analyze.
You'll more likely be struggling to write enough of what you want as concisely as possible in such a short time.
So that's images. On to my last point but first, can we just appreciate that goat up there? So hilarious.
Stylistic Devices
A good tip I'd give for this one is really get to know a couple of literary devices. However, your comparison and contrast of the two texts doesn't need to be chalk full of stylistic devices.
Heck you could get away with analyzing 4 or 5 simple ones if you wanted. Granted your analysis is spot on that is. Stylistic devices should be your PRIORITY as you read through your texts.
Obviously, if you've got a picture to analyze then you're probably limited. You could to some extent use some literary devices such as 'allusion' or 'metaphor' or 'analogy' since you can use those to describe a picture:
"The painting in Text B however is a metaphor for the degradation of society and the contrasts in the bright to dark colours alludes to a sinister as well as ominous future that mankind will eventually face"
Something like that. Obviously most examples are off the top of my head but you get the idea.
When you're skim reading through the texts, get a pencil or highlighter out to pick out the phrases, diction, or sentences that you feel contain some kind of stylistic device.
Make a little not of it on the side so you can pick up on the idea once you're back to analyzing thoroughly. Remember to give yourself time to analyze.
You'll probably end up with highlighter and scribbles all over your paper but who cares. Your grade depends on it.
Stylistic devices are a part of the structure of your writing because they are a major core aspect for your analysis.
This makes it crucial to your overall answer. Where possible you should be picking out a stylistic device or two.
Go for a minimum of 3 and a maximum of 5 devices that you can use because you're definitely going to be comparing and contrasting them with one another for both texts. So for example, a comparison would go like this:
"In text A, the author consistently utilizes alliteration of the letter 't' to suggest the prevalence of sexism in the acting industry and this emphasis on the single letter becomes increasingly evident to the audience. Similarly, the article of text B creates an ominous atmosphere throughout the text by employing literary devices such as anaphora to mention the daily struggles of actresses…"
If you were contrasting, you'd go something like:
"In text B, the poet cleverly creates a shroud of fear around the idea of the elusive Bigfoot through  allusion  to the Frankenstein-like operations that the poet strangely suggests in his fifth stanza. Meanwhile in text A, Mary Shelly's use of metaphors in paragraph's one and two seem to convey a humanistic feel to the fictional character of Frankenstein is a brazen contrast to text A…"
Probably really crappy examples but you see where I'm going with this. Stylistic devices are extremely significant to your analysis and you won't get far without going in-depth with a few devices.
If you want to take a look at my Paper 2 advice then click here .
Comments? Questions? 💖 letters?
Cancel comment.
Wait a second... to post a comment you must click here to register . Already one of us? Login here .
Get help with these IB subjects
Yes, we love math and science 🔬.
NEW Math AA
NEW Math AI
Chemistry SL
Chemistry HL
Theory of Knowledge
What people say about us
Very relaxed. The jokes and memes made studying fun. Really a very good job laying out contents of the exams. Those emails that were sent out outlining the exam for each topic we're an amazing resource to have. – L., Charles P. Allen High School , Canada
[email protected] — All Rights Reserved © 2023 Studynova Online ApS.
Our courses are now part of OSC Study and they are no longer for sale on this website. Dismiss
Create a Free Studynova Account
This field is for validation purposes and should be left empty.
Already Registered? Login here
Existing user? Sign in
Do's and Don'ts for GCSE English Language Paper 1 Question 2
Sherpa has recently released a guide on how to answer Paper 1 of the GCSE English Language exam. Check out the guide here 👉 Ultimate GCSE English Language Paper 1 Exam Guide
10 Quick Tips for GCSE English Language Paper 1 Q2
😄 excel with the use of technical vocabulary.
Ensure you know the technical vocabulary and can use it correctly in your answer. For example; simile, metaphor, personification, semantic field, etc...
😄 Be careful with the quotations you use
Choose quotations that are packed with language analysis. A good quotation will usually contain more than one type of linguistic feature.
😄 Embed all quotations
Make sure all your quotations are properly introduced and embedded into your answer. This will show the examiner that you can control the material and will help you to gain those higher marks.
😄 Consider the effect on the reader in your comments
Make informed comments/answers by keeping the effect on the reader of similes, metaphors, etc... that have been chosen by the writer at the forefront.
😄 Explore singular words in depth
Explore the meaning of keywords in order to develop your answer further. Use the ZOOM technique.
😄 Have several interpretations for key phrases and words
When exploring the meaning of keywords and phrases, try to think of several interpretations. This will show the examiner that you are thinking deeply about the language being used and could argue 2 different viewpoints if asked.
😄 Use the term "lexical choice" instead of "word"
Use the term "lexical choice" when referring to a word or phrase that the writer has chosen. This will show the examiner that you are aware of the different levels on which language operates.
😄 Repeat keywords from the question when writing your answer
Make sure you use the same terminology as in the question in your answer. This will show the examiner that you are answering the question directly and not going off on a tangent.
😄 Identify 3 examples of words/phrases/techniques used for effect
When discussing the writer's use of language, identify and comment on 3 examples of words, phrases or techniques that are used for effect. This will show the examiner that you are able to identify and analyse a range of language features.
😄 Try to keep your answer under 4 paragraphs (3 preferred)
Although there is no strict limit on the number of paragraphs, try to keep your answer concise by focusing on the question directly.
Questions to ask yourself that will help you analyse the text for GCSE English Language Paper 1 Q2
What is the effect of this word/phrase/metaphor?
What is the writer encouraging me to think, feel and imagine?
How is the writer doing this? What words & phrases, language techniques or sentence forms have they used?
Banned Phrases to Avoid in GCSE English Language Paper 1 Q2
These phrases aren't actually banned - you can write them but they do not show you are thinking critically...
😢 This puts an image in the reader's mind…
😢 This makes the reader want to read on…
😢 This interests/engages the reader…
😢 This makes it flow…
How to Embed Quotations
Let's take a look at an example and work through how it can be embedded into an answer critically.
"Fear gripped the boy like an iron vice and he sprinted - he sprinted like a cheetah to escape"
Stem sentences to use after citing a quote for analysis
This suggests, implies, connotes, indicates….
From this, the reader can infer that…
By using the word/phrase the writer creates a … atmosphere/tone.
This gives the reader the sense that…
Perhaps the writer is saying…
Perhaps the writer wants the reader to realise that…
This relates back to/foreshadows…
This is similar to …
Some people may read this as…
Conversely, this could be interpreted to mean…
Structuring your response
Examples of how to explain it:
An explanation of a plot point in relationship to the mood - the character feels this because of x and y.
An explanation of the reader's feelings and perspectives towards the character - the reader sympathises with/empathises with/connects with/ is frightened for.
An explanation of the reader's feelings towards the text - the reader trusts the writer/ the reader will expect X because this is an extract from a gothic novel/a dystopian novel.
An explanation of a change of effect - the reader at first feels X but now they feel Y.
An explanation of the writer's purpose - the writer wants the reader to be …so that…
Example of Embedding Quote
The writer highlights the boy's sheer terror to the reader when he writes: "Fear gripped the boy like an iron vice and he ran - he ran like a cheetah to escape." The personification of fear assists the reader in imagining that the boy was being pursued by a giant or some terrible monster trying to capture him by encircling him in powerful arms to hinder his escape. Furthermore, the dynamic verb "gripped" helps the reader to appreciate the sheer intensity and debilitating effect of the boy's fear. This idea is further reinforced through the writer's use of the simile "like an iron vice" . Here the reader may be concerned that the boy's fear is so acute that he may not be able to overcome it or escape it. Moreover, the repetition of the phrase "he sprinted" combined with the simile "like a cheetah" further intensifies the boy's desperation and anxiety to escape increasing the tension for the reader.
Practice Makes Perfect - So it's Your Turn!
Apply what you have learned above to the following passages. Read the texts and answer Q2.
Practice Text 1
Stealthily, the fox moved into the field and looked furtively around. Although everything was quiet, his bright green eyes with their brilliant black pupils spanned around like searchlights. His tense body shivered, and he moved his reddish-grey nose imperceptibly as if he sensed the impending danger. Unexpectedly, the snarling of the hungry hounds cut through the eerie silence and the furtive fox ran swiftly for cover.
The leaden sky hung over the scene like a dark curtain about to fall. The howling crescendo of the hounds grew louder; the fox moved more rapidly. His heart was pounding. The uneven field, which had just recently been ploughed, hindered his characteristically agile movements. Gradually, the incessant howling of the enemy intensified to a terrifying crescendo and the fated fox could vividly sense the tangible excitement of his persecutors.
Suddenly, he was aware of excruciating pain in his back leg. Sharp teeth had cut the flesh. The lanced leg gave way underneath him significantly hindering his progress. Vehemently, the hounds, snarling eagerly, unleashed their killer instincts. The fox submitted to the greater might of the enemy. Everything in his world went dark. The battle was over: the curtain had fallen; darkness.
Slaughtered!
Now you have a go. How does the writer use language to describe the scene above?
You could include the writer's choice of:
• Words and phrases
• Language features and techniques
• Sentence forms.
Practice Text 2
The fresh wind of the September morning tickled her face, and the boom of the foam-tipped waves was like an orchestra drumming in her ears. Smiling down on her, the friendly sun wrapped its warmth around her.
She looked up into the brilliant blue sky and noticed the swirling seagulls. Their incessant, high-pitched squawking punctuated the rhythmic sound of the waves. She had really missed this familiar seaside scene and it felt like an old friend giving her a comforting hug.
The wet pebbles under her feet glistened with their blues, greys, blacks and whites. Suddenly, she felt as if she were a child again, and remembered carefully collecting a selection of these stones in her bright yellow bucket.
Walking slowly on with the pebbles crunching beneath her feet, she tasted the salt of the seaside air on her dry lips. The now strengthening wind, coming in blasts, incessantly whipped her long dark hair around her face.
It was good to be home!
Ok, now it's your turn. How does the writer use language to describe the scene above?
• Sentence forms
Thanks for reading, I hope this helps! If you want to check your answers or contact me for more help, click my profile picture below and get in touch through my Sherpa profile. I hope to hear from you soon.
An enthusiastic English tutor with over 25 years experience
Looking for a tutor?
Sherpa has hundreds of qualified and experienced UK tutors who are ready to help you achieve your goals. Search through our tutors and arrange a free 20 minute introduction through our industry-leading online classroom.
Similar Articles
GCSE Maths you will use everyday as an adult
What will you actually use maths for later in life? Read this Interesting blog on the real world benefits of studying Maths at GCSE. Your future career and life will be improved by working ha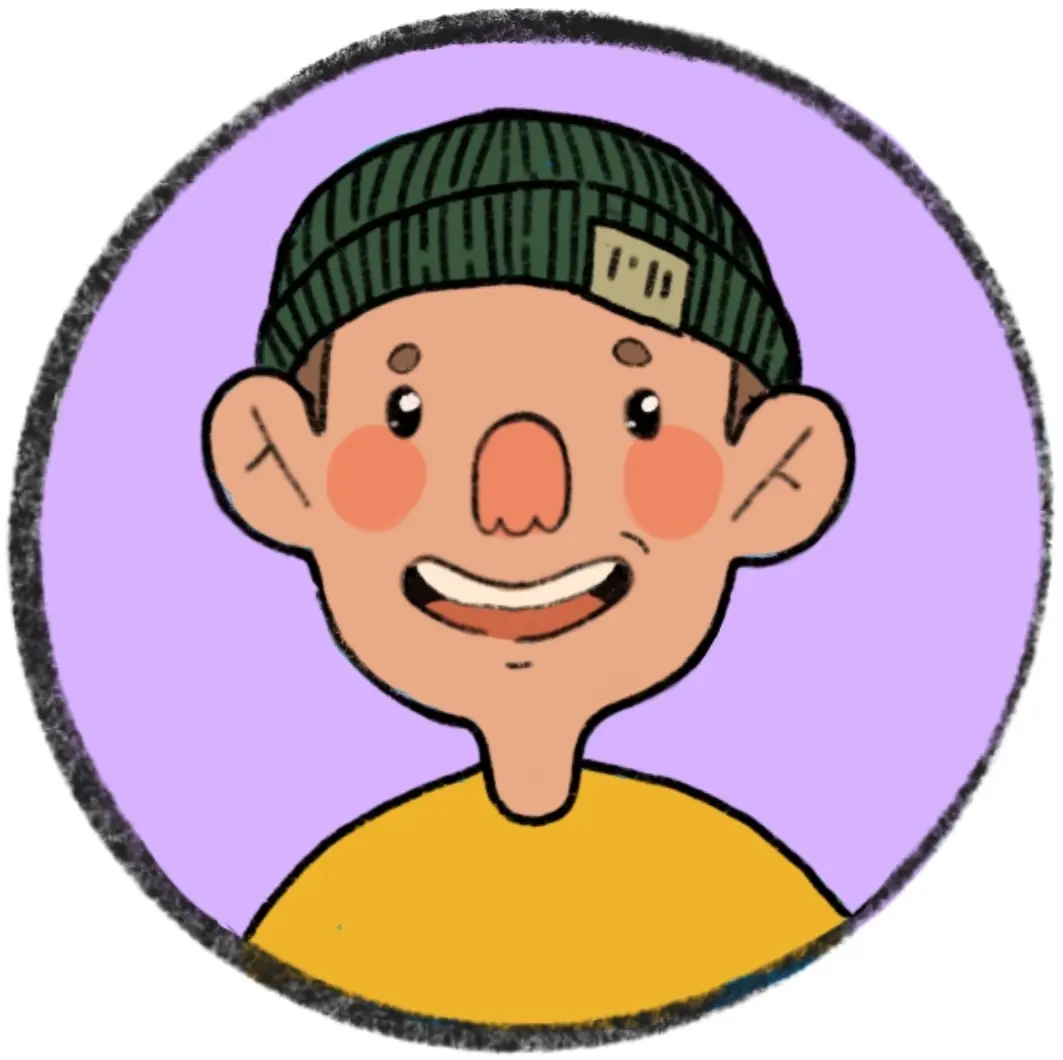 Russell Kilgour
26th October
Six Tips To Make Online Learning Easier For Your Child Over Lockdown
After the news that the UK will be heading into its second lockdown of the year, lots of families will return to a seemingly familiar scenario of their children working from home again. Whils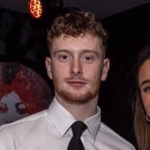 Ethan Carter
7 Ways To Improve Your Child's Attitude Towards Homework
Homework is never nice to do. After spending a day grafting at school, one of the last things students want to do is transfer that home to the dining table or desk.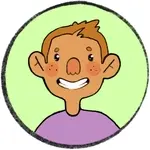 James Gurnett

Top 5 Tips to Excel in GCSE English Language Paper 1

GCSE English Language paper 1 is all about exploring creative reading and writing. You'll be looking at an example of a fiction text and doing some creative writing. You will need to answer five questions, separated into two sections. In section A you are asked four questions about a fiction extract from the 20th or 21st centuries. In section B you answer one question from a choice of two, where you demonstrate your own creative writing skills.
You will have 1 hour and 45 minutes to complete the paper. There are 80 marks at stake, which contributes towards 50% of your GCSE English Language grade.
GCSE English Language Paper 1
There are typically two primary areas of study for GCSE English: language and literature. GCSE English language courses emphasize the development of students' ability to read, write, and speak effectively. The English Literature GCSE is geared more toward strengthening students' literacy skills.
There have been several adjustments to the GCSE English exams throughout the years. Course content, test design, and student evaluation all play a role in this.
We have enlisted below the top tips on how to achieve the best grades i.e, 'a 9' in the English Language GCSE . These tips work for all GCSE exam boards and although following them is not a guarantee of grade 9, they could help to raise your grade and improve your performance in the exam.
GCSE English Language Top Tips
Students will be tested on their knowledge of grammar and structure, all the way to vocabulary, spelling, and punctuation. However, it's not only about passing the test. It's about the all-around development of the student.
Following are the top 10 tips to get you further toward the top grade in your GCSE English language test.
1. Understand the text
Each paper has a reading section and a writing section . Look at the reading section – these texts are there in the paper because they are great examples of a writer's achievement so use them as inspiration. In fiction, the paper looks at the literary techniques used in the extract and tries to use similar techniques, see how the writer has built an atmosphere in the extract and borrows these ideas to do the same. Do not copy phrases but borrow ideas and techniques in order to craft your writing piece like a master craftsman!
2. Don't rush to the writing section
Try not to dismiss the more technical reading section and jump on to the writing section which is just one part. Nearly in all exam boards, writing forms 50% of the overall grade. You should leave yourself equal time in the GCSE English language exam for the one writing question as you did for all the reading questions and, if this isn't possible (as some exam boards have more reading questions than writing) then you should still ensure you commit at least 45 minutes to the writing task. Plan it, write it, and proofread it. Spelling, grammar, and punctuation all count here, and careless mistakes could cost you marks. A five-minute check at the end could be the difference between an 8 or a 9 grade.
3. Practice with a wide range of texts
You don't have to read a novel a week, but you do have to be familiar with a range of texts to be confident in tackling what you might come across in the GCSE English language exam itself. Primarily, the nineteenth-century text. Vast amounts of these are available online or free to download on devices such as Kindle. Reading extracts from these on a regular basis will help you to become familiar with the common vocabulary used in the period as well as the more complex sentence structures and grammatical forms.
Also, you will be required to analyze non-fiction and write in a variety of non-fiction styles so seek out magazine and newspaper articles, famous speeches, letters diaries, and autobiographies to get a feel for how these different texts are structured and their individual styles and tones of voice.
4. Churn out all the cream of a quote!
When analyzing language don't just think of quotes as a single image in themselves but consider individual words within them. A good technique, once you have analyzed a quote as a single image is then to 'zoom' on specific keywords within that same quote to add further layers of analysis. Talking about the effect of a simile such as "the sky glowed like gold" by saying it shows how beautiful the sky was is just one layer, you should also 'zoom' in on those keywords and explore their connotations. For example: "The noun 'gold' makes the sky seem precious as gold has connotations of wealth and rarity and the verb 'glowed' has connotations of softness and warmth which further add to the effect of the sky as mystical and sublime." Just thinking about the effect of individual words can add so much more to your answer.
5. Perceive and plan your answer for GCSE English Language Paper 1
Typically, the key descriptors you find in the top bands of every mark scheme for the Reading section of the exam will include words such as 'perceptive' or 'insightful' – but how do you ensure that you are being perceptive? What makes an answer insightful? This is a difficult quality to pin down and some say it can't be taught: you are either perceptive or you are not. However, there is a simple tip to help nudge your answer towards one that could be seen as perceptive and it is to explore other interpretations. Whenever you are analyzing a linguistic or structural technique that doesn't just give one possible meaning, add a sentence: "This could also mean…" and give an alternate interpretation. By adding a different, alternate view of what the writer might be trying to say, you are really exploring the text to the fullest and are more likely to reach the top bands of the mark scheme.
PiAcademy caters to a range of aqa GCSE English language past papers for you to practice and sharpen your skills. PiAcademy also provides online GCSE tuition by expert tutors for personalized support with learning and GCSE revision . We are here to help you harness your skills and excel in the AQA GCSE English Language Paper 1.
Dear Parent, Before You Leave...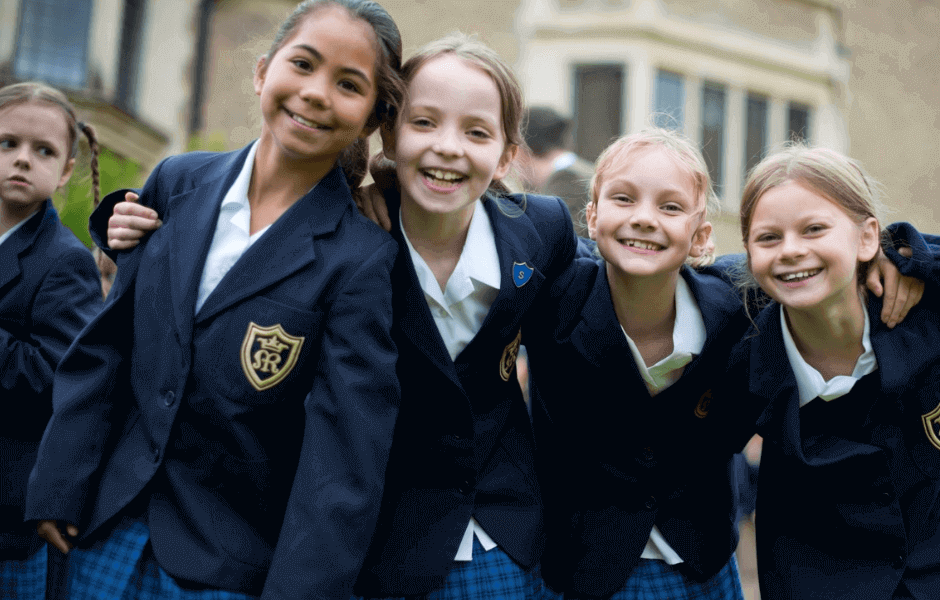 Subscribe to Newsletter
** Get 10% off coupon code on your first order, valid sitewide.
PiAcademy Partners

Follow us on

More than 20,000 registered members!
Exam papers.
© 2014 - 2023 PiAcademy Limited, All Rights Reserved
Session expired
Please log in again. The login page will open in a new tab. After logging in you can close it and return to this page.
Resources you can trust
AQA English Language Paper 1 tips
A handy hint and tip sheet for revision for the AQA GCSE English Language Paper 1 examination.
Includes suggested timings, advice on individual questions and revision strategies.
(Please note that these are all suggestions from our English teacher contributor, and have not been written by AQA). 
All reviews
Have you used this resource?
Órlaith O'S
Sarah Booth
Sue de Gruyther
carol kelly
Resources you might like