26 Planning a Discursive Essay
Discursive essay – description.
A discursive essay is a form of critical essay that attempts to provide the reader with a balanced argument on a topic, supported by evidence. It requires critical thinking, as well as sound and valid arguments (see Chapter 25) that acknowledge and analyse arguments both for and against any given topic, plus discursive essay writing appeals to reason, not emotions or opinions. While it may draw some tentative conclusions, based on evidence, the main aim of a discursive essay is to inform the reader of the key arguments and allow them to arrive at their own conclusion.
The writer needs to research the topic thoroughly to present more than one perspective and should check their own biases and assumptions through critical reflection (see Chapter 30).
Unlike persuasive writing, the writer does not need to have knowledge of the audience, though should write using academic tone and language (see Chapter 20).
Choose Your Topic Carefully
A basic guide to choosing an assignment topic is available in Chapter 23, however choosing a topic for a discursive essay means considering more than one perspective. Not only do you need to find information about the topic via academic sources, you need to be able to construct a worthwhile discussion, moving from idea to idea. Therefore, more forward planning is required. The following are decisions that need to be considered when choosing a discursive essay topic:
These will become the controlling ideas for your three body paragraphs (some essays may require more). Each controlling idea will need arguments both for and against.
For example, if my topic is "renewable energy" and my three main (controlling) ideas are "cost", "storage", "environmental impact", then I will need to consider arguments both for and against each of these three concepts. I will also need to have good academic sources with examples or evidence to support my claim and counter claim for each controlling idea (More about this in Chapter 27).
Am I able to write a thesis statement about this topic based on the available research? In other words, do my own ideas align with the available research, or am I going to be struggling to support my own ideas due to a lack of academic sources or research? You need to be smart about your topic choice. Do not make it harder than it has to be. Writing a discursive essay is challenging enough without struggling to find appropriate sources.
For example, perhaps I find a great academic journal article about the uptake of solar panel installation in suburban Australia and how this household decision is cost-effective long-term, locally stored, and has minimal, even beneficial environmental impact due to the lowering of carbon emissions. Seems too good to be true, yet it is perfect for my assignment. I would have to then find arguments AGAINST everything in the article that supports transitioning suburbs to solar power. I would have to challenge the cost-effectiveness, the storage, and the environmental impact study. Now, all of a sudden my task just became much more challenging.
There may be vast numbers of journal articles written about your topic, but consider how relevant they may be to your tentative thesis statement. It takes a great deal of time to search for appropriate academic sources. Do you have a good internet connection at home or will you need to spend some quality time at the library? Setting time aside to complete your essay research is crucial for success.
It is only through complete forward planning about the shape and content of your essay that you may be able to choose the topic that best suits your interests, academic ability and time management. Consider how you will approach the overall project, not only the next step.
Research Your Topic
When completing a library search for online peer reviewed journal articles, do not forget to use Boolean Operators to refine or narrow your search field. Standard Boolean Operators are (capitalized) AND, OR and NOT. While using OR will expand your search, AND and NOT will reduce the scope of your search. For example, if I want information on ageism and care giving, but I only want it to relate to the elderly, I might use the following to search a database: ageism AND care NOT children. Remember to keep track of your search strings (like the one just used) and then you'll know what worked and what didn't as you come and go from your academic research.
The UQ Library provides an excellent step-by-step guide to searching databases:
Searching in databases – Library – University of Queensland (uq.edu.au)
Did you know that you can also link the UQ Library to Google Scholar? This link tells you how:
Google Scholar – Library – University of Queensland (uq.edu.au)
Write the Thesis Statement
The concept of a thesis statement was introduced in Chapter 21. The information below relates specifically to a discursive essay thesis statement.
As noted in the introduction to this chapter, the discursive essay should not take a stance and therefore the thesis statement must also impartially indicate more than one perspective. The goal is to present both sides of an argument equally and allow the reader to make an informed and well-reasoned choice after providing supporting evidence for each side of the argument.
Sample thesis statements: Solar energy is a cost -effective solution to burning fossil fuels for electricity , however lower income families cannot afford the installation costs .
Some studies indicate that teacher comments written in red may have no effect on students' emotions , however other studies suggest that seeing red ink on papers could cause some students unnecessary stress. [1]
According to social justice principles, education should be available to all , yet historically, the intellectually and physically impaired may have been exempt from participation due to their supposed inability to learn. [2]
This is where your pros and cons list comes into play. For each pro, or positive statement you make, about your topic, create an equivalent con, or negative statement and this will enable you to arrive at two opposing assertions – the claim and counter claim.
While there may be multiple arguments or perspectives related to your essay topic, it is important that you match each claim with a counter-claim. This applies to the thesis statement and each supporting argument within the body paragraphs of the essay.
It is not just a matter of agreeing or disagreeing. A neutral tone is crucial. Do not include positive or negative leading statements, such as "It is undeniable that…" or "One should not accept the view that…". You are NOT attempting to persuade the reader to choose one viewpoint over another.
Leading statements / language will be discussed further, in class, within term three of the Academic English course.
Thesis Structure:
Note the two sides (indicated in green and orange)
Note the use of tentative language: "Some studies", "may have", "could cause", "some students"
As the thesis is yet to be discussed in-depth, and you are not an expert in the field, do not use definitive language
The statement is also one sentence, with a "pivot point" in the middle, with a comma and signposting to indicate a contradictory perspective (in black). Other examples include, nevertheless, though, although, regardless, yet, albeit. DO NOT use the word "but" as it lacks academic tone. Some signposts (e.g., although, though, while) may be placed at the start of the two clauses rather than in the middle – just remember the comma, for example, "While some studies suggest solar energy is cost-effective, other critical research questions its affordability."
Also note that it is based on preliminary research and not opinion: "some studies", "other studies", "according to social justice principles", "critical research".
Claims and Counter Claims
NOTE: Please do not confuse the words 'claim' and 'counter-claim' with moral or value judgements about right/wrong, good/bad, successful/unsuccessful, or the like. The term 'claim' simply refers to the first position or argument you put forward (whether for or against), and 'counter-claim' is the alternate position or argument.
In a discursive essay the goal is to present both sides equally and then draw some tentative conclusions based on the evidence presented.
To formulate your claims and counter claims, write a list of pros and cons.
For each pro there should be a corresponding con.
Three sets of pros and cons will be required for your discursive essay. One set for each body paragraph. These become your claims and counter claims.
For a longer essay, you would need further claims and counter claims.
Some instructors prefer students to keep the pros and cons in the same order across the body paragraphs. Each paragraph would then have a pro followed by a con or else a con followed by a pro. The order should align with your thesis; if the thesis gives a pro view of the topic followed by a negative view (con) then the paragraphs should also start with the pro and follow with the con, or else vice versa. If not aligned and consistent, the reader may easily become confused as the argument proceeds. Ask your teacher if this is a requirement for your assessment.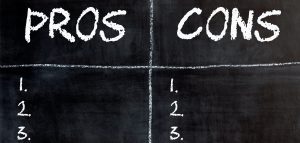 Use previous chapters to explore your chosen topic through concept mapping (Chapter 18) and essay outlining (Chapter 19), with one variance; you must include your proposed claims and counter claims in your proposed paragraph structures. What follows is a generic model for a discursive essay. The following Chapter 27 will examine this in further details.
Sample Discursive Essay Outline
The paragraphs are continuous; the dot-points are only meant to indicate content.
Introduction
Thesis statement
Essay outline (including 3 controlling ideas)
Body Paragraphs X 3 (Elaboration and evidence will be more than one sentence, though the topic, claim and counter claim should be succinct)
T opic sentence, including 1/3 controlling ideas (the topic remains the same throughout the entire essay; it is the controlling idea that changes)
A claim/assertion about the controlling idea
E laboration – more information about the claim
E vidence -academic research (Don't forget to tell the reader how / why the evidence supports the claim. Be explicit in your E valuation rather than assuming the connection is obvious to the reader)
A counter claim (remember it must be COUNTER to the claim you made, not about something different)
E laboration – more information about the counter claim
E vidence – academic research (Don't forget to tell the reader how / why the evidence supports the claim. Be explicit in your E valuation rather than assuming the connection is obvious to the reader)
Concluding sentence – L inks back to the topic and/or the next controlling idea in the following paragraph
Mirror the introduction. The essay outline should have stated the plan for the essay – "This essay will discuss…", therefore the conclusion should identify that this has been fulfilled, "This essay has discussed…", plus summarise the controlling ideas and key arguments. ONLY draw tentative conclusions BOTH for and against, allowing the reader to make up their own mind about the topic. Also remember to re-state the thesis in the conclusion. If it is part of the marking criteria, you should also include a recommendation or prediction about the future use or cost/benefit of the chosen topic/concept.
A word of warning, many students fall into the generic realm of stating that there should be further research on their topic or in the field of study. This is a gross statement of the obvious as all academia is ongoing. Try to be more practical with your recommendations and also think about who would instigate them and where the funding might come from.
This chapter gives an overview of what a discursive essay is and a few things to consider when choosing your topic. It also provides a generic outline for a discursive essay structure. The following chapter examines the structure in further detail.
Inez, S. M. (2018, September 10). What is a discursive essay, and how do you write a good one? Kibin. ↵
Hale, A., & Basides, H. (2013). The keys to academic English. Palgrave ↵
researched, reliable, written by academics and published by reputable publishers; often, but not always peer reviewed
assertion, maintain as fact
The term 'claim' simply refers to the first position or argument you put forward (whether for or against), and 'counter-claim' is the alternate position or argument.
Academic Writing Skills Copyright © 2021 by Patricia Williamson is licensed under a Creative Commons Attribution-NonCommercial-ShareAlike 4.0 International License , except where otherwise noted.
Share This Book
How to Write a Discursive Essay: Tips to Succeed & Examples
So, you need to accomplish your discursive essay writing. The typical questions most students ask are: How do you write it? What is discursive essay?
Our specialists will write a custom essay on any topic for 13.00 10.40/page
A discursive essay is an academic paper that involves a discussion on a particular topic. It is usually assigned to college students. You may be required to write a paper wherein you have to do one of the following:
argue for the issue or against it;
present your points of view on both sides;
provide your unprejudiced opinion on that matter.
Don't panic!
Check out the tips from  Custom-writing.org  experts below. They will assist you in discursive writing and encourage you to examine essay examples. Moreover, in this article, you'll also learn about different types of discursive essay, and its introduction, main body, and conclusion structure.
❓ What Is It?
🏁 Main Types
Introduction
Basic Don'Ts
✏️ Frequent Questions
❓ What Is a Discursive Essay?
First of all, let's figure out what the discursive essay is.
You may think it's similar to the argumentative essay. Yes, but there's a difference between them in the structure and purpose of these two types of assignments:
We will take a detailed look at how to structure a discursive essay later, and now let's find out what are the types of this assignment.
Keep reading!
🏁 Discursive Essay: Main Types
You have to think more critically and more in-depth when reviewing all viewpoints and aspects of discursive writing. Check these three main types of essay writing:
Opinion Essay  requires the author's opinion on an issue which is stated in the introductory paragraph. It should be clearly presented and followed by reasons and supporting examples. Also, this essay paper should contain an opposing argument that comes before the conclusion. The writer must explain to readers why the mentioned argument is considered to be unconvincing. The writer's opinion should be restated/summarized in the conclusion.
For and Against Essay  provides readers with a thorough debate on the topic with the help of opposing points of view. Each point should be discussed objectively and described in details. The introductory paragraph puts the issue under consideration. The main body of this essay paper should present examples, reasons, and arguments supported by justifications. The author's own opinion with balanced reflections on the topic should be stated only in conclusion.
Essay Suggesting Solution to a Problem  discusses problems and finds the main solutions. The introduction paragraph explicitly declares a problem and analyses its causes and consequences. The main body of the essay should offer some suggestions for a possible solution to the problem and potential state consequences or expected results. In conclusion, author's opinion should be distinctly summarized.
📑 How to Write a Discursive Essay
Well, it's time to talk about the structure of a discursive essay. Like most of the assignments, a discursive paper starts with an introduction and ends with a conclusion:
The first question you may ask is how to start a discursive essay introduction. Simple!
Receive a plagiarism-free paper tailored to your instructions.
Give your readers a hook – something that would sound interesting to them.
Provide a short explanation of the problem. You may use quotations, as well as rhetorical questions.
Show your readers both sides of the arguments and sum up.
You may be wondering…
Is there something I should avoid in my discursive essay introduction?
Yes. No stereotypes and generalizations, please!
The next step under formal essay writing you should take is to compose the body.

There are a few points you should remember:
Just 13.00 10.40/page , and you can get an custom-written academic paper according to your instructions
First and foremost: stay unprejudiced . Assess all of the aspects of an issue. Leave your feelings behind or for another essay type.
Second: build your argumentation . If you have several arguments for your viewpoint—provide them in separate paragraphs. This will help you to keep your essay comprehensible and distinct. Don't forget to submit supporting evidence.
Third: write the body of an essay in an alternate manner. What does it mean? If your first paragraph supports the paper's argument, then in the second paragraph you should write something in the opposite of it. Such a combination of supporting and opposite paragraphs will make your essay look apparent, and well researched. Besides, it will help you to remain neutral.
Fourth: include topic sentences and evidence . Write a summary of the argument at the beginning of the paragraph. It will allow the reader to easier understand what the paragraph is about. Provide evidence to show that you're not making the facts up.
Well, you've almost finished your writing. Now you should focus on the last section. Keep reading, and you will learn how to write a conclusion for a discursive essay.
In the last section, you should summarize your article including the main points, specified in the body paragraphs.
You may also logically express your opinion. Remember: it should resonate with your evidence stated in the body paragraphs.
Don't repeat findings, just summarize them.
Keep it short. Your conclusion length should not exceed one paragraph.
👍 Do's and Don'ts
Do you want more discursive essay writing tips? Fine! Just check them below:
Basic Do's of a Discursive Essay
Write in formal, impersonal style.
Introduce each point in a separate paragraph
Use topic sentences for each paragraph
Write well-developed paragraphs
Give reasons and examples for each point
Use sequencing
Use linking words and phrases
Make references to other sources and make sure that you follow proper citation style
Identify used sources
Basic Don'Ts of a Discursive Essay
Don't use short forms, like I'll, don't, they've
Don't use informal/colloquial language, for example: old as the hills, ain't, gonna, etc.
Don't use very emotional language, since it might make your discursive article look prejudiced
Don't use over-generalizations. Extending the features of some elements from a group more than it is reasonable will lead to generous and inaccurate conclusions.
Don't express your personal opinion too insistently
Don't refer to statistics without proper referencing (check our citation guides )
Don't use personal examples, leave it for a personal experience essay
Well, now you know what discursive essay means, what are its main types, and how to structure it.

Discursive Essay Topics
Discussion of risk factors that impact human health.  
Discuss the necessity of understanding cultural heritage to provide efficient health care.  
Analyze different opinions on withdrawing patients' treatment. 
Examine different views on the Civil War . 
Discuss what hostile emotional states are and how they impact human life.  
Discuss the meaning of metaphors used by Virgil in Aeneid . 
Describe different opinions on telehealth in nursing homes. 
The ethicality of stem cell technology. 
Explore the effectiveness of motivational interviewing . 
Discuss how people present themselves online . 
Discuss the reasons for Coca-Cola's marketing success.      
Analyze the food safety issues and the ways to improve the situation.  
Examine the essential meaning of sleep for people's physical and mental health.  
Explore various complications of working with groups . 
Discussion of the modern issues with virtue ethics . 
Describe different views on the definition of love . 
Give the for and against arguments considering food security technologies .  
Discuss how the concept of the American dream is presented in the film The Great Gatsby .  
Analyze the influence of family problems on children and suggest ways to improve the situation.  
Present the various points of view on the ethical concepts of Buddhism . 
Examine the attitudes towards the problem of homelessness and the suggested ways of its solution.   
Explore different opinions on the American revolution and its consequences.  
Discuss various policies and views around the globe on abortion . 
Discussion of the history of food foraging in different communities.  
Multiple thoughts on civility on the Internet . 
Analyze arguments on the effectiveness of hand sanitizers . 
Discuss the importance of visual aids in learning. 
Present and evaluate the theories of international development . 
Discuss how to prevent the spread of the West Nile Virus (WNV). 
Is embracing renewable energy sources beneficial for both environment and the global economy?    
Examine the correctness of the statement that the ideology of pleasure is the foundation of social activism .  
Discussion of the ethical dilemma of population control.  
Discuss the ethics of experimental studies .  
Analyze the topic of gun violence and gun control laws.  
Explore the reasons for opioid crises in the US.  
Give arguments for and against random drug testing . 
Discuss the problem of endangered species . 
Express your opinion on the necessity of parents to be included in children's education . 
Present your attitude towards working in a bureaucratic organization . 
Discuss the issue of the nursing shortage and suggest a solution.  
Give different viewpoints on the definition of beauty .  
Analyze the problem of police misconduct . 
Discuss the description of violence of African people in literature . 
Examine the views on Gardner's multiple intelligence theory . 
Describe the various opinions on mysticism and express your attitude towards it.  
Discuss the diverse standpoints on spirituality . 
Is nature protection an urgent problem?  
Analyze different ideas on physical privacy at work . 
Discussion on the Jewish heritage in nursing. 
Examine the views on the meaning of life .  
Good luck with your discussions and discursive essays! Be sure to check out the articles on our blog for more academic wisdom. By the way, on the Custom-Writing website, you may find the best essay topics for your academic writing.
And don't forget to share your opinion in the comments below.
You might also be interested in:
Friendship Essay: Writing Guide & Topic Ideas about Friendship
Teamwork Essay: Quick Guide on How to Write a Good Paper
Compare and Contrast Essay Writing Tips and Examples
Transportation Essay: Writing Tips and Brilliant Topics
✏️ Discursive Essay FAQ
There is no one definitely correct answer to this question. Like any other essay, the text should have a clear structure with an introduction, body, and conclusion. The most important thing is that the overall book needs to be cohesive, persuasive, and exciting to read.
An example of a step by step guide is:
1. Take a closer look at the topic, think about the points to cover.
2. Choose the most relevant points and compose the Body of the essay.
3. Add an appropriate Introduction and Conclusion.
To write a good conclusion, you need to have the rest of the essay finished. Does the body of your essay present well-structured points? Great, then see what you can conclude based on that. If possible, make a connection between the introduction and the conclusion.
To ensure that your essay has a perfect structure, start with creating an outline. Based on such a plan, you can present your points step by step. Your text should have a relevant introduction, several points in the main body (with examples), and a logical conclusion.
🔗 References
Writing an Opinion Essay: Grace Fleming, ThoughtCo
How to Write a Good Argumentative Essay: Easy Step-by-Step Guide: Master Class
Ending the Essay: Conclusions: Harvard College Writing Center
Academic Writing Style: University of Southern California
Cite Your Sources: Library Guides at University of California, Santa Cruz
Share to Facebook
Share to Twitter
Share to LinkedIn
Share to email
It's very helpful!

Glad to hear that! Thank you for your feedback!
it's a good site to learn from. However, it will be perfect if there is a small essay to clear the mess understanding from the advice
This was so helpful , thank you God bless you
Thanks for the feedback! Your opinion is very important for us!
Very good site,thank so much for your effort in writing the posts.
Thank you, Tameka!
thank you my n word 👨🏿‍🦳
thank you so much!!!! is there any way to access an annotated example to help?
Thank you so much. That really helped me with writing my essay.
thanku so much for increasing my knowledge
Thanks for the feedback, Malik! Much appreciated.
Thank you. It was really helpful. It has answered all my questions.
Thank you for your feedback, Martha. It means a lot for us!
Recommended for You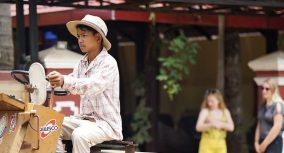 Child Labor Essay: Thesis, Examples, & Writing Guide [2023]
Children have always been apprentices and servants all over human history. However, the Industrial Revolution increased the use of child labor in the world. It became a global problem that is relevant even today when such employment is illegal.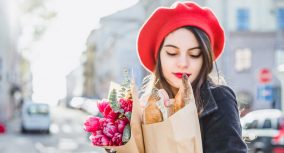 French Essay: Topics, Tips, and Examples [2023 Updated]
Nowadays, knowing several foreign languages is no longer surprising. For example, learning French is common for English-speaking countries. So, getting an assignment on this subject won't be a surprise for a student.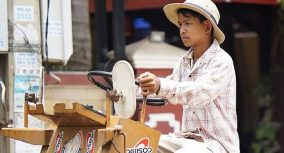 How to Write a Dissertation Critique: Examples & Guide 2023
Dissertation critique writing develops the students' critical and logical thinking abilities. When composing, the students learn to analyze the works conducted by other researchers. To critique a dissertation, you should: Thoroughly read the paper.Take notes and summarize the text (you can even try and use auto summarizer for that).Interpret and...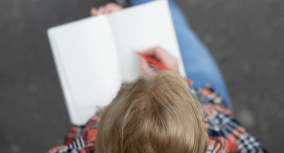 College Essay Writing 101—the Comprehensive Guide [2023]
So, you can't wait to get into college and join a fraternity, sorority, or student union. Well, we have some incredibly useful tips and helpful information for college admission essay writing! Remember: getting into college takes more than money. And outstanding essays get you great college scholarships!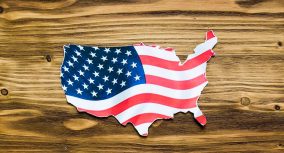 Americanism Essay: Examples, Tips & Topics [2023 Update]
It's not hard to see why Americanism is one of the most popular essay topics. The concept of Americanism is in the center of the US identity. Writing an essay about it is an excellent way to find out more about this great country.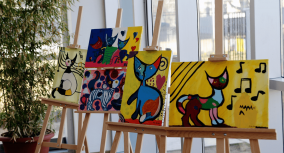 How to Write an Art Critique: Examples & Strategies
An art critique paper involves a comprehensive analysis and assessment of an artwork. Though this looks a bit complicated, the task doesn't require a lot of time if you have sufficient critique writing skills. It's an interesting assignment for students of art colleges as well as high schoolers. All you...
How to Write a Band 6 Discursive Writing Piece
Home » Blog » Advice for Students » How to Write a Band 6 Discursive Writing Piece
In the most recent version of the syllabus, NESA has added a new form of writing for Module C, and that is discursive writing! Although this new style of writing can appear daunting at first glance, it is a fun addition to the module once you get the hang of it. Today, we will provide you with some helpful tips to achieve a band 6 for your discursive.
So, before we start, what is discursive writing?
Discursive writing is a discussion piece of multiple ideas or points of view, without the intention of trying to persuade the reader. This means that you have to counter-argue yourself and provide an argument both FOR and AGAINST something.
For example, if I was to write a discursive about climate change protests, I would start by talking about why it is important to protest e.g. "In order for governments to take our voices seriously, we need to protest against climate change!". Then, in my next argument, I would contradict myself by saying that protesting may not be so useful after all e.g. "But then I thought to myself, is protesting such a good idea after all? I mean, the politicians aren't really listening anyway".
NOTE: Colloquial language is accepted for discursive writing and other forms of writing in Module C (except reflections) but should NEVER be used in any other modules as essay writing must be formal.
A basic structure employed when planning a discursive essay can include:
An engaging introduction
Clear indication of your position in relation to the topic
Your first argument, with supporting evidence
Your second argument, with supporting evidence
A conclusion
Key aspects of discursive writing:
Register of Language: can be a mix of formal and informal language (can include colloquialism) Style and Tone: Educated audience, but open and friendly tone/ subjective Use of Pronouns: First pronouns are acceptable Use of Figurative Devices: should be used throughout Providing Evidence and Examples: Do, but not necessarily in a P.E.E.L or T.E.E.L structure Structure: intro, paragraphing, conclusion. Paragraph lengths can vary and there is no set structure
Tip #1: Always start with a title
Starting with a title is important as it is a key requirement for a complete discursive piece. You can make your title as fun and engaging as you like, as long as it is appropriate and relevant to the topic.
Tip #2: Starting with a personal anecdote (not compulsory)
Although this is not a requirement, starting with a personal anecdote can help you introduce the topic in a creative way before presenting your arguments. This is a good way to meet rubric requirements such as "students use language creatively and imaginatively for a range of purposes". For example, say I was still writing that discursive about climate change protests, I could start it by saying "I have always had mixed feelings about protests since attending my first one in December last year. On one hand, it felt good to scream "Climate justice matters!" in hopes that someone would listen. On the other hand, I could not help but wonder, are they really effective for creating change?"
Tip #3: Gathering evidence to support your arguments
Even though you are not writing a discursive piece to persuade the reader, you still have to argue two sides (you just have to make sure that you do not state that one side is better than the other). As a result, you need to find evidence to support both your arguments. This could include quotes, statistics etc.
Tip #4: Make sure you base it on the stimulus
Always refer to the stimulus to ensure you are answering the question. This does not mean you have to refer to it in an extremely obvious word-for-word manner e.g. a stimulus with a picture of a boat does not mean you have to write a discursive about a boat. However, you must always incorporate the stimulus in a way that can easily be justified in your reflection statement and is obvious to the marker e.g. if you get a discursive about a boat, you could write about sailing, fishing or how life is rocky like a boat in the ocean.
Tip #5: Use many language techniques and stylistic devices throughout
This is an essential rubric requirement mentioned throughout the syllabus. For example, the rubric states that students must use "various figurative, rhetorical and linguistic devices". Be sure to use a few different language techniques and devices e.g. metaphor, rhetorical questions, simile, first person etc. throughout your writing (in the introduction, arguments and conclusion).
Need Some Help Writing a Band 6 Discursive Writing Piece? Our English teachers would love to critique and build on your writing skills. Enrol with us and we can show you all the tips and tricks to mastering a band 6 discursive text!
Hey! If you would like to Join Our Team, please complete this form and write a brief message detailing why you would like to work with MWNS. We are excited to hear your response! Thanks, Sia.
Full Name * First Last
Upload CV * Drop files here or Select files Max. file size: 6 MB. empty to support CSS :empty selector. -->
Phone This field is for validation purposes and should be left unchanged.
How to Write a Discursive Essay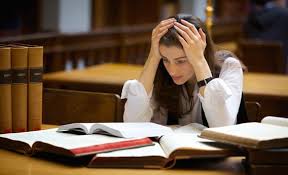 What is a discursive essay? 
A discursive essay is an essay where you are required to write on something, which can be either argued for the topic or against the topic. However, some discursive essays can also be written in a way where you don't have to choose any particular side but to present your views on both the sides in a balanced manner. Sometimes you might also be required to write a discursive essay wherein you don't argue for or against the topic or statement but instead need to present your own unbiased views and opinions on that matter.
Writing a discursive essay forces you to review all aspects and viewpoints of a particular topic, allowing you to think deeper and more critical. There are three types of discursive essays:
Opinion essay – which requires the writer to state their opinion on a topic and then put forward arguments to support it. However, before concluding the essay, the writer must put forward arguments against the topic and say why they are unconvincing.  
For and against essay – explains the reasons for and against a particular topic. Before concluding, the writer must state their opinion on the topic by giving their preference.  
Essay suggesting a solution to a problem – outlines a problem and explains several ways to solve the problem. In conclusion, the writer should give their opinion on the best solution to the problem and why.
A discursive essay can look like just another argumentative or persuasive essay but the fact is that it differs from both of them as the arguments are presented in a better and balanced manner. Normally, you are required to present your views on the topic in a balanced way after taking consideration of all the factors, which include 'for and against'. While writing a discursive essay, you should follow some conventions as they will not only help you in making the right choice of words and sentences but will also guide you in using the appropriate language for the essay. For example, the voice expressed in the essay should be calm and the tone should be as balanced as possible. Further, you should use a writing structure that can easily alternate from one stand to the other. Like in one paragraph you should be able to write something against a topic and in the next paragraph in favour of the topic/statement, but the transition between the paragraphs should be seamless - as smooth as possible.
One example is using connectives by use of words like 'equally', 'similarly' in highlighting the similarities of two different paragraphs and where joining two similar paragraphs are required. Another important consideration while writing a discursive essay is that it should have technical and formal language in it. You should always try to use formal language in a discursive essay and do not use informal language, as the very nature of the discursive essay is formal. Other than that, you can also use persuasive writing techniques like the use of imagery, metaphors, repetition, hyperbole, similes, oxymoron, triads, where applicable, but keeping in mind that the structure of the essay remains intact. Otherwise, it will look more like a persuasive essay rather than the discursive one.
As with any other academic essay, a discursive essay also comes with a certain standard structure that other academic essays follow and that is: the introduction, the main body and the conclusion. The points mentioned below will help you become better in writing a discursive essay.
Structure of a discursive essay
Start an essay with an introduction that sounds interesting to the readers. Try to avoid generalizations and stereotypes in your approach.
Give a clear stance in the opening paragraph of the essay itself – you can be for or against a topic or statement if the essay asks you to do so. However, in essays that do not require a particular stance, you need to wait till the end to present your own views on the matter.
In the subsequent paragraphs, try to build your arguments. You might have several arguments for your essay but you should write them in separate paragraphs so that they are coherent and distinct. Whenever you are building your argument – either in favour of or against of the topic, you need to provide supporting evidence from internal or external sources to strengthen your argument.
Make sure you alternate from one argument to the other in an alternate manner, i.e., if you have written the first paragraph in support of the topic, then your second paragraph should be something against the topic and not in support of it. However, the third paragraph could be similar to paragraph one, supporting the topic as before. The next paragraph should be again similar to paragraph two, arguing against the topic. This combination of alternate for and against paragraphs will make your essay look distinct, better and thoroughly researched and will result in a lasting impact on the reader's mind.  
After you have put all your thoughts and opinions in the body section, you now need to focus on the ending section, which is the conclusion. To write the conclusion you need to sum up the key points, which you have mentioned in the body paragraphs above and based on the essay type, you can state your final position on the topic/statement, which can be either for or against, or even can be neither of the two. However, whatever you write in the conclusion should resonate with your main body paragraphs. You can also write your personal opinion here if the essay requires you to do so but you should also express it in a logical way, clearly referencing it with your findings in the body paragraphs. Remember that your conclusion is not just a repetition of the arguments you have mentioned in the above body paragraphs but a summary of the main findings.
 If you have followed the above points, you will surely find it much easier to write a discursive essay at your school, college or university life. 
Get Custom-Made Essay
Discursive Essay Topics: 50 Most Creative Ideas
Good discursive essay topics will force you to review all aspects and viewpoints of a particular subject matter, allowing you to think deeper and more critical. Topics for discursive essays are wide and varied. Below is a comprehensive list of 50 ideas for discursive essays that you can refer to any time.
Is technology good or bad?
Comment on the impact of social media on our youth.
Should cell phones be allowed in school?
Should there be guidelines/rules about the length of hair for boys in school?
Should you euthanize cancer patients?
Are the prices of cars too high?
Should healthy foods cost more than "unhealthy" or "junk" food?
The best time to exercise is in the morning when you are fresh and energetic.
Young children should learn about the various religious sects in school, whether it is their chosen faith or not.
Your marriage is more likely to flourish if it is based on a strong foundation of friendship that was established before the marriage.
Is the education system as good as it should be?
White collar crime is worse than blue collar crime.
What should be the penalty for internet trolling/cyber bullying?
Is texting and texting apps such as WhatsApp killing the English language?
Technological advancements are making us lazier.
Will Google bring about the end of privacy?
Graffiti is a great form of art expression.
The music today is not as good as it was before the year 2000.
Should a parent be on the same social network as their child?
Sixteen years is the ideal age for a child to commence social media use.
Women over 35 years old should not give birth.
Women should be allowed to determine their right to an abortion, with or without the consent of the father.
Parenting classes should be compulsory for all new parents, regardless of gender, age or ethnic group.
Time-out is the best and most effective method to discipline a child.
Has social media created a narcissistic population?
At what age should a child start doing household chores?
Is MBA necessary for success in business?
A child who is continuously exposed to a violent environment will eventually become violent.
Discuss the pros and cons of home schooling and give your thoughts on which you believe is the best for our nation.
The world would be better if everyone learned sign language as their second language.
Single-sex schools are better than co-ed schools.
Facilities such as a day-care and breastfeeding room should be established at all workplaces for working moms.
A 20 – 30 minute afternoon (power) nap should be allowed at work.
A vegetarian diet is the best one for optimal health.
Exercising is a must for losing weight.
The ideal amount of water to be consumed is best determined by the weight and physical activity levels of the person.
Traditional medicine is better than alternative medicine.
It is a big world and aliens exist somewhere out there.
Wearing high heels for a long time will affect your health.
The correlation between wealth and happiness - If you are wealthy, you are happy.
If texting while driving has penalties, shouldn't distractions such as drinking coffee while driving have penalties too?
Smoking tobacco should be illegal.
Are tattoos a work of art?
Should cheerleading be recognized as a sport and played in the Olympics?
Is good grammar still necessary?
Are zoos an archaic way to view animals? Are there more modern ways to view animals for entertainment?
Children who play violent video games eventually become violent.
Reading is a dying art and pastime.
The parents are to be blamed if a child is obese.
The fundamental role of women has not changed and will never change, as balancing home and work will never be shared/done 50-50 between husband and wife.
A good discursive essay topic is one in which you can be both passionate and objective about. Choosing a discursive essay topic that you are passionate about will enable you to have a lot of content for the essay. However, you must also be able to be objective so as not to create biases that can affect your ability to appropriately weigh the pros and cons of the subject matter. Try to keep this in mind when choosing your next discursive essay topic.
Need help with a discursive essay? 
Order Paper
Our guarantees, customer feedback.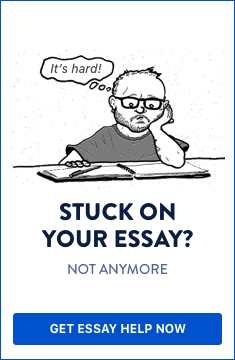 © 2023 SolidEssay. All Rights Reserved.
Powered by Data Researchers Network