Cultural Context – I'm Not Scared, The Great Gatsby, The Plough and the Stars for Leaving Cert English
Post author: Martina
Post published: April 19, 2018
Post category: #625Lab / Comparative / Cultural Context / English / I'm not Scared / The Great Gatsby / The Plough and The Stars
Understanding who holds power and who is powerless helps to reveal the cultural context in texts. #625Lab. This essay is en route to a H1. Why? Clearly structured, genuinely engaged with…
Cultural Context – I'm Not Scared, The Great Gatsby, All My Sons for Leaving Cert English #625Lab
Post published: March 22, 2018
Post category: #625Lab / All My Sons / Cultural Context / English / I'm not Scared / The Great Gatsby
"The world of a text, and how it affects the behaviour of central characters, can influence a reader's response to the events that take place". With the Comparative, you will…
Cultural Context – Big Maggie, Foster, Juno for Leaving Cert English
Post published: February 27, 2018
Post category: #625Lab / Big Maggie / Comparative / Cultural Context / English / Foster / Juno
"The success or failure of relationships is often determined by values and attitudes of the world in which the text is set." Compare the extent to which the success or…
Cultural Context: A Doll's House, I'm Not Scared and The Plough and the Stars for Leaving Cert English
Post published: February 26, 2018
Post category: #625Lab / A Doll's House / Comparative / Cultural Context / English / I'm not Scared / The Plough and The Stars
"Understanding who holds power and who is powerless helps to reveal the cultural context in texts". Compare how the distribution of power within each of the three texts on your…
Cultural context: I'm Not Scared for Leaving Cert English
Post published: January 22, 2018
Post category: #625Lab / Comparative / Cultural Context / I'm not Scared
Central characters can be successful or unsuccessful in challenging aspects of the cultural context in texts. (a) Discuss the extent to which at least one central character is successful or…
Cultural Context – The Great Gatsby, Children of Men and The Plough and The Stars for Leaving Cert English #625Lab
Post published: January 21, 2018
Post category: #625Lab / Children of Men / Comparative / Cultural Context / English / The Great Gatsby / The Plough and The Stars
Understanding the cultural context of a text allows you to see how values and attitudes are shaped. Show how this statement applies to one of the texts on your comparative…
Cultural Context – Juno, Foster, The Plough and The Stars for Leaving Cert English
Post published: November 29, 2017
Post category: #625Lab / Comparative / Cultural Context / English / Foster / Juno / The Plough and The Stars
"Understanding the cultural context of a text adds to our enjoyment of a good narrative."  In the light of the above statement write an essay comparing the cultural contexts of…
Cultural Context – Wuthering Heights, The Great Gatsby and The Plough and the Stars for Leaving Cert English
Post published: November 27, 2017
Post category: #625Lab / Comparative / Cultural Context / English / The Great Gatsby / The Plough and The Stars / Wuthering Heights
''In any cultural context, deeply embedded values and attitudes can be difficult to change''. Compare the extent to which the above statement is valid in relation to your understanding of…
Cultural Context – Big Maggie, The Great Gatsby and Juno for Leaving Cert English
Post published: November 19, 2017
Post category: #625Lab / Big Maggie / Comparative / Cultural Context / English / Juno / The Great Gatsby
"In any cultural context, deeply embedded values and attitudes can be difficult to change." Compare the extent to which the above statement is valid in relation to your understanding of at…
Cultural Context – Wuthering Heights, The Great Gatsby, The Plough and The Stars for Leaving Cert English #625Lab
Post published: November 4, 2017
"The main characters in texts are often in conflict with the world or culture they inhabit" In light of the above statement, compare how the main characters interact with the…
Leaving Cert English Comparative – Cultural Context – All My Sons, Foster, Juno
Post published: October 24, 2017
Post category: #625Lab / All My Sons / Comparative / Cultural Context / Foster / Juno
"Understanding of the cultural context of a text adds to our enjoyment of a good narrative." In the light of the above statement write an essay comparing the cultural contexts…
Leaving Cert English Comparative – Cultural Context – I'm not Scared, Wuthering Heights
Post published: October 18, 2017
Post category: #625Lab / Comparative / Cultural Context / English / I'm not Scared / Wuthering Heights
"The issue of social class is important in shaping our understanding of the cultural context of a text" Compare the importance of social class in shaping your understanding of the…
Comparative | Cultural Context | Wuthering Heights, The King's Speech and The Plough and The Stars
Post published: June 5, 2016
Post category: Comparative / Cultural Context / The King's Speech / The Plough and The Stars / Wuthering Heights
2014 Higher Level Paper II "The cultural context within a text often dictates the crises or difficulties faced by characters and their responses to these difficulties."  (a) Discuss to what…
Comparative | Cutural Context | The Great Gatsby, All My Sons, The King's Speech
Post published: April 29, 2016
Post category: All My Sons / Comparative / Cultural Context / The Great Gatsby / The King's Speech
"The cultural context can have a significant influence on the behaviour of the central character/characters in a text." Compare the way in which the behaviour of the central characters in…
Comparative | Cutural Context | The Great Gatsby, The Plough and the Stars, The King's Speech
Post published: March 30, 2016
Post category: Comparative / Cultural Context / The Great Gatsby / The King's Speech / The Plough and The Stars
"Deep-seated attitudes and expectations illustrate the possibility or impossibility of social change in texts".  Discuss, comparing all three of the texts that you have studied for your comparative course. You…
Leaving Cert Comparative: Cultural Context
Post published: August 27, 2012
Post category: Comparative / Cultural Context / English / Sive
Sive is set in Ireland. It is a story of a young girl forced by her family to marry an older man for their financial benefit. It is a standalone…
Enda's English Notes
Junior and Leaving Cert English Notes
Introduction to the Comparative Course-The Cultural Context
For Leaving Cert English, you will be asked to study three texts as part of your comparative course, under different modes of comparison. Generally, you will study a novel, a play and a film. Your job is to compare the differences and similarities in all three texts under a certain mode, for example, Cultural Context, Literary Genre, Theme or General Vision and Viewpoint.
Cultural Context:
This generally means the 'world of the text' in which the characters live. You will be asked to analyse how the characters are affected by the cultural context in each of the texts. A good way to think about the influence of the cultural context of a text is to imagine you can remove the main characters and place them in today's world and if their lives would be any different. So for example, if a young girl is living in 1960's Ireland and finds herself pregnant out of wedlock, is she influenced negatively by the cultural context? The answer would undoubtedly be yes and if you took that girl and placed her in Ireland 2020, would she face the same problems? The answer would be no, so we can clearly state that the cultural context affects this young girl negatively.
Generally, we look at cultural context under a number of headings:
Social Class / Class structure
The role of men and women
Attitudes towards family
The role of religion
Attitudes towards love and marriage
Customs and Rituals
General Values
When you look at a text, you should try to identify the characters attitudes towards these headings. For example, in social class, are people treated better because they have have money and status? Do people with money look down on those who are poor? Is social status more important than happiness to the characters?
When look at the role of men and women, analyse how men and women can be treated differently based on their gender. Is the text set in a patriarchal society? Do the men have chauvinistic beliefs and are women belittled because of their gender? How easy is it for women to get what they want or is their success predicated on decisions made by men?
You should think about the attitudes towards family in the texts by asking how important Family is to the main characters? Is the happiness of their families more important than money or social status or is their family used as a means to further their social standing in the text? Some characters truly value family but in some texts you will see how little family means to the main characters.
Do the characters in your text marry for love or money and security? This is a crucial question when commenting on attitudes towards love and marriage. The cultural context in some texts will dictate that people should marry for security and a chance to enhance your social standing, rather than simply for love. When you are analysing your text, it is always a good idea to think about how different today's world is or in some cases, how things haven't changed.
Share this:
One thought on " introduction to the comparative course-the cultural context ".
Pingback: Introduction to the Comparative Course – Enda's English Notes
Leave a Reply Cancel reply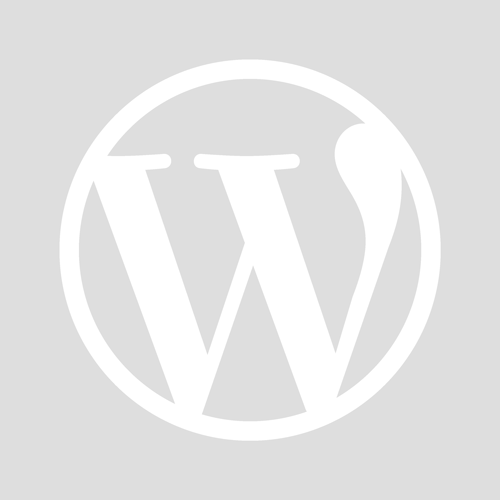 Already have a WordPress.com account? Log in now.
Follow Following
Copy shortlink
Report this content
View post in Reader
Manage subscriptions
Collapse this bar
Comparative - Cultural Context