Writing Home
Writing Advice Home
The Comparative Essay
Printable PDF Version
Fair-Use Policy
What is a comparative essay?
A comparative essay asks that you compare at least two (possibly more) items. These items will differ depending on the assignment. You might be asked to compare
positions on an issue (e.g., responses to midwifery in Canada and the United States)
theories (e.g., capitalism and communism)
figures (e.g., GDP in the United States and Britain)
texts (e.g., Shakespeare's Hamlet and Macbeth )
events (e.g., the Great Depression and the global financial crisis of 2008–9)
Although the assignment may say "compare," the assumption is that you will consider both the similarities and differences; in other words, you will compare and contrast.
Make sure you know the basis for comparison
The assignment sheet may say exactly what you need to compare, or it may ask you to come up with a basis for comparison yourself.
Provided by the essay question: The essay question may ask that you consider the figure of the gentleman in Charles Dickens's Great Expectations and Anne Brontë's The Tenant of Wildfell Hall . The basis for comparison will be the figure of the gentleman.
Developed by you: The question may simply ask that you compare the two novels. If so, you will need to develop a basis for comparison, that is, a theme, concern, or device common to both works from which you can draw similarities and differences.
Develop a list of similarities and differences
Once you know your basis for comparison, think critically about the similarities and differences between the items you are comparing, and compile a list of them.
For example, you might decide that in Great Expectations , being a true gentleman is not a matter of manners or position but morality, whereas in The Tenant of Wildfell Hall , being a true gentleman is not about luxury and self-indulgence but hard work and productivity.
The list you have generated is not yet your outline for the essay, but it should provide you with enough similarities and differences to construct an initial plan.
Develop a thesis based on the relative weight of similarities and differences
Once you have listed similarities and differences, decide whether the similarities on the whole outweigh the differences or vice versa. Create a thesis statement that reflects their relative weights. A more complex thesis will usually include both similarities and differences. Here are examples of the two main cases:
While Callaghan's "All the Years of Her Life" and Mistry's "Of White Hairs and Cricket" both follow the conventions of the coming-of-age narrative, Callaghan's story adheres more closely to these conventions by allowing its central protagonist to mature. In Mistry's story, by contrast, no real growth occurs.
Although Darwin and Lamarck came to different conclusions about whether acquired traits can be inherited, they shared the key distinction of recognizing that species evolve over time.
Come up with a structure for your essay
Note that the French and Russian revolutions (A and B) may be dissimilar rather than similar in the way they affected innovation in any of the three areas of technology, military strategy, and administration. To use the alternating method, you just need to have something noteworthy to say about both A and B in each area. Finally, you may certainly include more than three pairs of alternating points: allow the subject matter to determine the number of points you choose to develop in the body of your essay.
When do I use the block method? The block method is particularly useful in the following cases:
You are unable to find points about A and B that are closely related to each other.
Your ideas about B build upon or extend your ideas about A.
You are comparing three or more subjects as opposed to the traditional two.
Compare Contrast Essay Outline (Skeleton)
What educators are saying
Description, questions & answers.
We're hiring
Help & FAQ
Privacy policy
Student privacy
Terms of service
Comparative Essay

How to Write a Comparative Essay – A Research Guide
Published on: Jan 28, 2020
Last updated on: Dec 19, 2022
People also read
Get Better at Math: Solving Math Problems Quick and Easy
Learn How to Write an Editorial on Any Topic
How to Avoid Plagiarism - Steps to a Plagiarism Free Paper
How to Write a Movie Review - Guide & Examples
How to Write a Summary - Beginner's Guide & Example
How to Write an Opinion Essay – A Beginner's Guide
Evaluation Essay - Definition, Examples, and Writing Tips
How to Write a Thematic Statement - Tips & Examples
How to Write a Bio - Quick Tips, Structure & Examples
How to Write a Synopsis – A Simple Format & Guide
Visual Analysis Essay Writing Guide - Format & Samples
List of Common Social Issues Around the World
Character Analysis - Outline, Writing Steps, and Examples
What are the Different Types of Plagiarism - Examples
Article Review - A Complete Writing Guide With Examples
A Detailed Guide on How to Write a Poem Step by Step
A Complete Appendix Writing Guide for Beginners
Share this article
A comparative essay compares the two subjects and shows their similarities and differences. The subjects might have some close relation or may be very different.
This essay type is a common assignment for school and college students. Therefore, it is important to learn how to write properly. In this blog, you will get a complete writing guide for comparative essay writing.
On This Page On This Page
What is a Comparative Essay?
A comparative essay is a type of essay in which an essay writer compares at least two or more items. The author compares two subjects with the same relation in terms of similarities and differences depending on the assignment.
The main purpose of the comparative essay is to:
Highlight the similarities and differences in a systematic manner.
Provide great clarity of the subject to the readers.
Analyze two things and describe their advantages and drawbacks.
A comparative essay is also known as compare and contrast essay or a comparison essay. It analyzes two subjects by either comparing them, contrasting them, or both. The Venn diagram is the best tool for writing a paper about the comparison between two subjects.
Moreover, a comparative analysis essay discusses the similarities and differences of ideas, items, events, views, places, concepts, etc. For example, you can compare two different novels (e.g., The Adventures of Huckleberry Finn and The Red Badge of Courage).
However, a comparative essay is not limited to specific topics. It covers almost every topic or subject with some relation.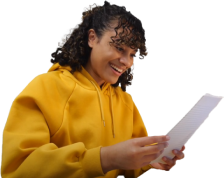 Paper Due? Why Suffer? That's our Job
Comparative Essay Structure
A good comparative essay is also based on how well you structure your essay. It helps the reader to understand your essay better. Also, the structure is more important than what you write.
Therefore, it is necessary to organize your essay so that the reader can easily go through the comparisons made in an essay. The following are the two main methods in which you can organize your comparative essay.
1. Point-by-Point Method
The point-by-point or alternating method provides a detailed overview of the items that you are comparing. In this method, organize items in terms of similarities and differences.
This method makes the writing phase easy for the writer to handle two completely different essay subjects. It is highly recommended where some depth and detail are required.
Below given is the structure of the point-by-point method.
Introduction
Body Paragraphs
Paragraph 1: Point 1 (Item A and B)
Paragraph 2: Point 2 (Item A and B)
Paragraph 3: Point 3 (Item A and B)
2. Block Method
The block method is the easiest as compared to the point-by-point method. In this method, you divide the information in terms of parameters. It means that the first paragraph compares the first subject and all their items, then the second one compares the second, and so on.
However, make sure that you write the subject in the same order. This method is best for lengthy essays and complicated subjects.
Here is the structure of the block method.
Paragraph 1: Item A (Point 1, 2, and 3)
Paragraph 2: Item B (Point 1, 2, and 3)
Therefore, keep these methods in mind and choose the one according to the chosen subject.
3. Mixed Paragraphs Method
In this method, one paragraph explains one aspect of the subject. As a writer, you will handle one point at a time and one by one. This method is quite beneficial as it allows you to give equal weightage to each subject and help the readers identify the point of comparison easily.
How to Start a Comparative Essay?
Here, we have gathered some steps that you should follow to start a well-written comparative essay.
1. Read the Instructions Carefully
Before starting, you have to analyze the question or essay prompt carefully. Sometimes, you have a great idea in your mind, but it does not match the prompt. Therefore, look over the prompt and create a list of the key phrases. Also, check whether any limits are placed on your topic.
2. Choose a Topic
The foremost step in writing a comparative essay is to choose a suitable topic. Choose a topic or theme that is interesting to write about and appeals to the reader. An interesting essay topic motivates the reader to know about the subject. Also, try to avoid complicated topics for your comparative essay.
3. Develop a List of Similarities and Differences
Create a list of similarities and differences between two subjects that you want to include in the essay. Moreover, this list helps you decide the basis of your comparison by constructing your initial plan. Evaluate the list and establish your argument and thesis statement.
4. Establish the Basis for Comparison
The basis for comparison is the ground for you to compare the subjects. In most cases, it is assigned to you, so check your assignment or prompt.
Furthermore, the main goal of the comparison essay is to inform the reader of something interesting. It means that your subject must be unique to make your argument interesting.
5. Do the Research
In this step, you have to gather information for your subject. If your comparative essay is about social issues, historical events, or science-related topics, you must do in-depth research.
However, make sure that you gather data from credible sources and cite them properly in the essay.
6. Create a Comparative Essay Thesis Statement
The thesis statement decides whether the similarities, on the whole, dominate the differences or vice versa. Your thesis statement will be clear and concise.
Therefore, develop the thesis statement that covers your entire essay. With the help of a thesis statement, you will easily stick to the essay's main core.
How to Create a Comparative Essay Outline?
After writing the thesis statement, you will have to organize your content. The organization makes your essay structured and keeps you on the right path.
Here are some steps you do after creating the thesis statement. It will help you to organize and write a great comparative essay.
Write a proper comparative essay outline and include all the main information that you add to your essay. Here the structure of the outline is similar to the traditional essay outline. It consists of the following parts: introduction, body paragraphs, and a conclusion.
Comparative Essay Introduction
The introduction is the first part of an essay that the readers see. Therefore, you have to think about the hook statement. It is a statement that you include at the beginning of the introductory paragraph to grab the reader's attention.
Then, you can move to the main goal of the essay. Provide some background information and conclude the introduction with a thesis statement.
Comparative Essay Body Paragraphs
The body of an essay will give the reader everything that they want to know about the subject. Write all the information clearly and concisely.
The following are the tips that you need to follow for writing essay body paragraphs.
The topic sentence is placed at the start of the essay.
Each point of comparison is discussed in a separate paragraph.
The essay body usually consists of three paragraphs, but it depends on your chosen subject.
Use different transition words within and between the paragraphs.
Each paragraph contains enough and meaningful information.
The last sentences of the paragraph include a low-level conclusion.
Comparative Essay Conclusion
In this section, you need to restate the thesis statement and summarize the main points. Also, remind the reader why it is important to compare these two particular subjects. However, try to avoid writing any additional information in the conclusion of the essay .
Below is the detailed comparative essay template format for you to understand better.
Format of Comparative Essay
Once you are done with creating the outline and writing your essay, proofread and revise it properly. It is an important step to produce a good piece of writing. Never skip this step before submitting or publishing your essay.
Tough Essay Due? Hire Tough Writers!
Comparative Essay Examples
Have a look at these comparative essay examples and get an idea of the perfect essay.
Comparative Essay on Summer and Winter - Example
Comparative Essay on Books vs. Movies - Example
Sample Comparative Essay
Thesis Example of Comparative Essay
Comparative Essay Topics
Comparative essay topics are not very difficult or complex. Check this list of essay topics and pick the one that you want to write about.
How do education and employment compare?
Living in a big city or staying in a village.
The school principal or college dean.
New Year vs. Christmas celebration.
Dried Fruit vs. Fresh. Which is better?
Similarities between philosophy and religion.
British colonization and Spanish colonization.
Nuclear power for peace or war?
Bacteria or viruses.
Fast food vs. homemade food.
Now, you get a complete writing guide for the comparative essay. However, if you need professional essay writing help, consult MyPerfectWords.com . Our legitimate essay writing service provides great services to students who face a difficulty writing a quality essay.
So, hire the best essay writer online and get the well-written essay on time without any mistakes.
Frequently Asked Question
How long is a comparative essay.
A comparative essay is 4-5 pages long, but it depends on your chosen idea and topic.
How do you end a comparative essay?
Here are some tips that will help you to end the comparative essay.
Restate the thesis statement
Wrap up the entire essay
Highlight the main points
Barbara P (Literature, Marketing)
Dr. Barbara is a highly experienced writer and author who holds a Ph.D. degree in public health from an Ivy League school. She has worked in the medical field for many years, conducting extensive research on various health topics. Her writing has been featured in several top-tier publications.
Paper Due? Why Suffer? That's our Job!
Keep reading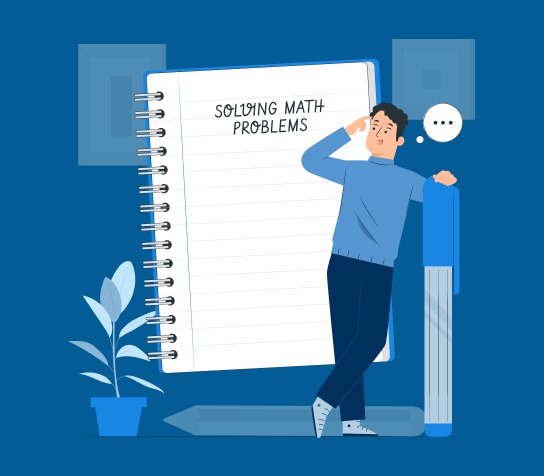 We value your privacy
We use cookies to improve your experience and give you personalized content. Do you agree to our cookie policy?
Website Data Collection
We use data collected by cookies and JavaScript libraries.
Are you sure you want to cancel?
Your preferences have not been saved.
How to Compose Exceptionally Good Compare and Contrast Essay Outline
Throughout the course of your education and career (if you choose to become a writer), you'll have the opportunity to work on different writing assignments and, of course, essays are inevitable.
The essay is a piece of writing that methodically analyzes and evaluates a topic or issue. That's why there are different types of essays, used to discuss, analyze, evaluate, or compare different situations or subjects e.g. argumentative essay , cause and effect essay , and compare and contrast essay.
Your ability to create an excellent paper depends on structuring a perfect outline. Throughout this post, I'm going to show you how to compose an outline for compare and contrast essay to get good grades (or positive feedback from the client) every time.
Compare and Contrast Essay Outline
The easiest definition of compare and contrast essay that explore both the similarities and differences between two subjects by comparing or contrasting them. It's very easy to mistake this style of essay writing for a simple comparison between some topics or subjects, but that's not entirely correct. Always bear in mind that your essay has to serve a larger purpose and include the following:
Demonstrate that one thing is superior to another
Identify and clarify common misunderstandings
Provide a new way of doing or understanding something
State, elaborate, discuss something unknown
Support every claim with facts and accurate, reliable sources
When it comes to structuring the outline for this kind of essay, there are different methods you can follow depending on the organization.
Point-By-Point Pattern (Organization by Criteria)
This outline is primarily used to compare items or subjects that are almost similar or when you plan (or have to) evaluate only a few characteristics or criteria when comparing them. Use the diagram below to create the outline for the point-by-point pattern.
Block Pattern (Organization by Item)
In instances when you have to compare items, situations, or topics that are entirely different or when there are multiple criteria to involve, the point-by-point pattern doesn't function quite well. That's why you should opt for block pattern or organization by item.
Why? The reason is simple; the same criteria don't apply to different topics, people, objects, events, and so on. When the essay requires a multitude of approaches to explore, it's important to learn how to organize it properly in a bid to ensure easy reading. Create the outline based on the diagram below.
Block pattern can be structured in a different manner as well. Instead of the separate paragraph for each point, you compare, you can set out one section to name their similarities and a second paragraph to analyze dissimilarities point by point.
Now that you know how to create a functional outline, you're ready to move on to the essay writing process.
Introduction
The intro for this kind of essay doesn't differ much from other types. It's the part where you introduce the overall subject of the piece and specific items, situations, or events you have to compare and/or contrast. As seen in diagrams, the introduction should feature :
The mentioning of the main topic – begin with a hook sentence and detail specific to the topic itself. Your hook can be a quote, question, anecdote, anything you see fit for the particular subject you have to write about
Specific subjects to compare and contrast – of course, you can't start writing about similarities and differences between two items out of the blue. That's why you should set out a sentence or two to mention specific topics you'll compare under the central theme
Thesis statement – it marks the tone of the essay and catches reader's attention. Last sentence (or two) of your paper should account for a specific and concise thesis. There's no need for wordiness in this part because thesis, as the entire introduction, shouldn't be too long.
Once you're done with the intro, you're ready to move on to the body paragraphs.
Body Paragraphs
A total number of paragraphs in the body section depends on a number of aspects or criteria you have to discuss. For example, if you have to make a comparison between two different events through two aspects, you'll need two paragraphs. Three criteria require three paragraphs, and so on. Sometimes, you'll get the amount of aspects to use for comparison/contrast from your professor or a client, while in other instances, you'll just have to determine the number yourself during the research process.
When you get the title and aspects to compare but without a certain number of criteria to cover similarities and differences, you have to brainstorm. Take a blank piece of paper and write the first item in the left corner, the second item in the right corner. Make a Venn diagram and start analyzing.
REMEMBER: Typically, you don't need more than three aspects to cover, unless otherwise noted.
When you start brainstorming and researching the topic, the chances are high you'll find a wide array of differences and similarities. However, your essay has to be well-crafted, and you can't include absolutely everything you find (that way you'd write forever). To determine what to compare or differentiate answer these questions:
Is this relevant for my course?
What matters to the argument I'm going to take (or I'm given)?
What's informative and interesting?
What's relevant to my assignment?
Each paragraph in the body should start with a topic sentence (point 1, criterion 1/item A, B) focused on the aspect you're about to compare/contrast. Then, you proceed with details you find when conducting research. Remember, just like in other types of essays, thorough research is highly relevant here, too.
It's not just about mentioning differences and similarities one by one and stating your opinion or argument about them. Every detail you find should be supported by substantial evidence, statistics, studies, official data, and so on.
To show comparisons and emphasize the overall effect, don't forget to use some connectors such as:
At the same time, as well as
Compared to
Correspondingly
In addition
In the same way
Of course, you can include connectors to express or heighten the contrasting effect. For example:
Even though, although
In contrast
Nevertheless
On the contrary
On the other hand
For the best possible result and successful completion of the essay, the body paragraphs should be analyzed from the perspective of an independent analytic. Ideally, your paper shouldn't be biased. You don't want the reader of your paper to assume what item you prefer or despise automatically.
At this point, you have the introduction and body paragraphs, which indicates you're ready to conclude the essay. Generally, this is the easiest part, but you should ensure it's properly structured as well. Here's what your conclusion should contain :
Summary of main points – at the very beginning of this part, you should summarize the main points you've made throughout the essay. It's important to synthesize your thesis with info in body paragraphs
Evaluation – provide a short analysis of what you discussed in the paper or mention possible solutions. The approach depends on the nature of your subject
Significance – not only do you have to clarify the importance of the main topic, but also mention the significance of comparisons or contrasts. How to do this? It's not that difficult; answer the What was my goal in showing similarities/differences between these items? Your response indicates their significance.
Post-Writing Stage
You finished writing the paper, but your work isn't over just yet. Before sending or submitting the essay, it's necessary to proofread and edit the paper to eliminate all mistakes and unwanted parts.
Proofreading isn't only necessary for correcting typos or grammar, these seemingly unimportant errors that "everyone makes" break the reader from the flow of the paper and undermine its power of persuasion. When you finish the essay, read your work from top to bottom without doing anything. You'll probably spot some mistakes, but don't rush correcting them immediately. Then, start reading again and correct typos, grammar errors, and sentence constructions. Don't resist the urge to rewrite some sentences for better effect.
Nowadays, in the era of technology, you might feel tempted to download software (or find grammar/spelling checker online) and let it do the work for you. First of all, they aren't always correct, and secondly, your critical thinking skills will improve only when you do it yourself. The software can be used as additional essay help . Another useful idea is to ask a family member or a friend to read the essay and see if they can spot some mistakes.
You're almost ready to submit your essay, check whether you included references (if not, do so) and you're done.
Bottom Line
Compare, and contrast essay is concerned with evaluating differences and similarities between given items or topics. It's not just a mere comparison; the essay requires thorough evaluation and analysis supported by reliable data. This post explained how to create the outline properly, and all you have to do is to write according to the structure provided. Remember, once you create the structure and choose the adequate pattern (point-by-point or block), you just have to fill in the missing detail with results of your search.
Related posts:
ESL Essay: Unboxing an ESL Essay with Topics and Examples
How to Write a Book Review
How to Create Expository Essay Outline
Secret Weapon of Essay Writing: Stasis Theory
Improve your writing with our guides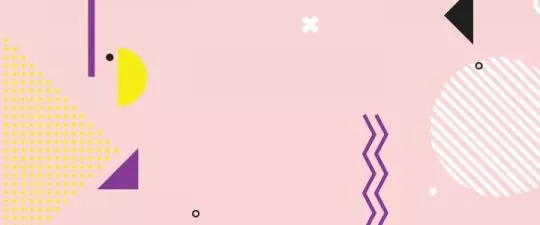 Writing a Great Research Summary and where to Get Help on it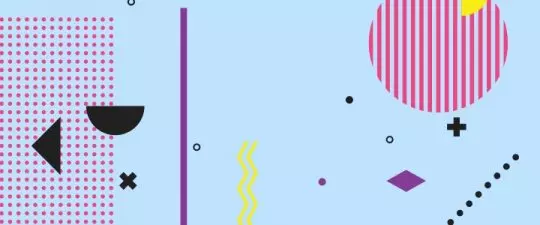 How to Write a Synthesis Essay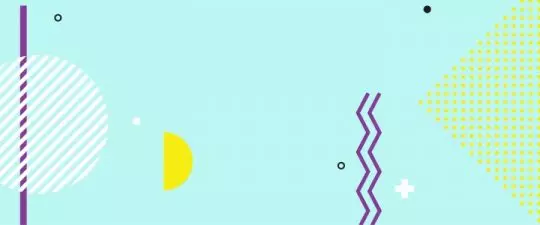 How To Write A Process Essay: Essay Outline, Tips, Topics and Essay Help
Get 15% off your first order with edusson.
Connect with a professional writer within minutes by placing your first order. No matter the subject, difficulty, academic level or document type, our writers have the skills to complete it.
100% privacy. No spam ever.