Revising an Argumentative Paper
Download this Handout PDF
Introduction
You've written a full draft of an argumentative paper. You've figured out what you're generally saying and have put together one way to say it. But you're not done. The best writing is revised writing, and you want to re–view, re–see, re–consider your argument to make sure that it's as strong as possible. You'll come back to smaller issues later (e.g., Is your language compelling? Are your paragraphs clearly and seamlessly connected? Are any of your sentences confusing?). But before you get into the details of phrases and punctuation, you need to focus on making sure your argument is as strong and persuasive as it can be. This page provides you with eight specific strategies for how to take on the important challenge of revising an argument.
Give yourself time.
Outline your argumentative claims and evidence.
Analyze your argument's assumptions.
Revise with your audience in mind.
Be your own most critical reader.
Look for dissonance.
Try "provocative revision."
Ask others to look critically at your argument.
1. Give yourself time.
The best way to begin re–seeing your argument is first to stop seeing it. Set your paper aside for a weekend, a day, or even a couple of hours. Of course, this will require you to have started your writing process well before your paper is due. But giving yourself this time allows you to refresh your perspective and separate yourself from your initial ideas and organization. When you return to your paper, try to approach your argument as a tough, critical reader. Reread it carefully. Maybe even read it out loud to hear it in a fresh way. Let the distance you created inform how you now see the paper differently.
2. Outline your argumentative claims and evidence.
This strategy combines the structure of a reverse outline with elements of argument that philosopher Stephen Toulmin detailed in his influential book The Uses of Argument . As you're rereading your work, have a blank piece of paper or a new document next to you and write out:
Your main claim (your thesis statement).
Your sub–claims (the smaller claims that contribute to the larger claim).
All the evidence you use to back up each of your claims.
Detailing these core elements of your argument helps you see its basic structure and assess whether or not your argument is convincing. This will also help you consider whether the most crucial elements of the argument are supported by the evidence and if they are logically sequenced to build upon each other.
In what follows we've provided a full example of what this kind of outline can look like. In this example, we've broken down the key argumentative claims and kinds of supporting evidence that Derek Thompson develops in his July/August 2015 Atlantic feature " A World Without Work. " This is a provocative and fascinating article, and we highly recommend it.
Charted Argumentative Claims and Evidence " A World Without Work " by Derek Thompson ( The Atlantic , July/August 2015) Main claim : Machines are making workers obsolete, and while this has the potential to disrupt and seriously damage American society, if handled strategically through governmental guidance, it also has the potential of helping us to live more communal, creative, and empathetic lives. Sub–claim : The disappearance of work would radically change the United States. Evidence: personal experience and observation Sub–claim : This is because work functions as something of an unofficial religion to Americans. Sub–claim : Technology has always guided the U.S. labor force. Evidence: historical examples Sub–claim: But now technology may be taking over our jobs. Sub–claim : However, the possibility that technology will take over our jobs isn't anything new, nor is the fear that this possibility generates. Evidence: historical examples Sub–claim : So far, that fear hasn't been justified, but it may now be because: 1. Businesses don't require people to work like they used to. Evidence: statistics 2. More and more men and youths are unemployed. Evidence: statistics 3. Computer technology is advancing in majorly sophisticated ways. Evidence: historical examples and expert opinions Counter–argument: But technology has been radically advancing for 300 years and people aren't out of work yet. Refutation: The same was once said about the horse. It was a key economic player; technology was built around it until technology began to surpass it. This parallels what will happen with retail workers, cashiers, food service employees, and office clerks. Evidence:: an academic study Counter–argument: But technology creates jobs too. Refutation: Yes, but not as quickly as it takes them away. Evidence: statistics Sub–claim : There are three overlapping visions of what the world might look like without work: 1. Consumption —People will not work and instead devote their freedom to leisure. Sub–claim : People don't like their jobs. Evidence: polling data Sub–claim : But they need them. Evidence: expert insight Sub–claim : People might be happier if they didn't have to work. Evidence: expert insight Counter–argument: But unemployed people don't tend to be socially productive. Evidence: survey data Sub–claim : Americans feel guilty if they aren't working. Evidence: statistics and academic studies Sub–claim : Future leisure activities may be nourishing enough to stave off this guilt. 2. Communal creativity —People will not work and will build productive, artistic, engaging communities outside the workplace. Sub–claim: This could be a good alternative to work. Evidence: personal experience and observation 3. Contingency —People will not work one big job like they used to and so will fight to regain their sense of productivity by piecing together small jobs. Evidence: personal experience and observation. Sub–claim : The internet facilitates gig work culture. Evidence: examples of internet-facilitated gig employment Sub–claim : No matter the form the labor force decline takes, it would require government support/intervention in regards to the issues of taxes and income distribution. Sub–claim : Productive things governments could do: • Local governments should create more and more ambitious community centers to respond to unemployment's loneliness and its diminishment of community pride. • Government should create more small business incubators. Evidence: This worked in Youngstown. • Governments should encourage job sharing. Evidence: This worked for Germany. Counter–argument: Some jobs can't be shared, and job sharing doesn't fix the problem in the long term. Given this counter argument: • Governments should heavily tax the owners of capital and cut checks to all adults. Counter–argument: The capital owners would push against this, and this wouldn't provide an alternative to the social function work plays. Refutation: Government should pay people to do something instead of nothing via an online job–posting board open up to governments, NGOs, and the like. • Governments should incentivize school by paying people to study. Sub–claim : There is a difference between jobs, careers, and calling, and a fulfilled life is lived in pursuit of a calling. Evidence: personal experience and observations
Some of the possible, revision-informing questions that this kind of outline can raise are:
Are all the claims thoroughly supported by evidence?
What kinds of evidence are used across the whole argument? Is the nature of the evidence appropriate given your context, purpose, and audience?
How are the sub–claims related to each other? How do they build off of each other and work together to logically further the larger claim?
Do any of your claims need to be qualified in order to be made more precise?
Where and how are counter–arguments raised? Are they fully and fairly addressed?
For more information about the Toulmin Method, we recommend John Ramage, John Bean, and June Johnson's book Written Arguments: A Rhetoric with Readings.
3. Analyze your argument's assumptions.
In building arguments we make assumptions either explicitly or implicitly that connect our evidence to our claims. For example, in "A World Without Work," as Thompson makes claims about the way technology will change the future of work, he is assuming that computer technology will keep advancing in major and surprising ways. This assumption helps him connect the evidence he provides about technology's historical precedents to his claims about the future of work. Many of us would agree that it is reasonable to assume that technological advancement will continue, but it's still important to recognize this as an assumption underlying his argument.
To identify your assumptions, return to the claims and evidence that you outlined in response to recommendation #2. Ask yourself, "What assumptions am I making about this piece of evidence in order to connect this evidence to this claim?" Write down those assumptions, and then ask yourself, "Are these assumptions reasonable? Are they acknowledged in my argument? If not, do they need to be?"
Often you will not overtly acknowledge your assumptions, and that can be fine. But especially if your readers don't share certain beliefs, values, or knowledge, you can't guarantee that they will just go along with the assumptions you make. In these situations, it can be valuable to clearly account for some of your assumptions within your paper and maybe even rationalize them by providing additional evidence. For example, if Thompson were writing his article for an audience skeptical that technology will continue advancing, he might choose to identify openly why he is convinced that humanity's progression towards more complex innovation won't stop.
4. Revise with your audience in mind.
We touched on this in the previous recommendation, but it's important enough to expand on it further. Just as you should think about what your readers know, believe, and value as you consider the kinds of assumptions you make in your argument, you should also think about your audience in relationship to the kind of evidence you use. Given who will read your paper, what kind of argumentative support will they find to be the most persuasive? Are these readers who are compelled by numbers and data? Would they be interested by a personal narrative? Would they expect you to draw from certain key scholars in their field or avoid popular press sources or only look to scholarship that has been published in the past ten years? Return to your argument and think about how your readers might respond to it and its supporting evidence.
5. Be your own most critical reader.
Sometimes writing handbooks call this being the devil's advocate. It is about intentionally pushing against your own ideas. Reread your draft while embracing a skeptical attitude. Ask questions like, "Is that really true?" and, "Where's the proof?" Be as hard on your argument as you can be, and then let your criticisms inform what you need to expand on, clarify, and eliminate.
This kind of reading can also help you think about how you might incorporate or strengthen a counter–argument. By focusing on possible criticisms to your argument, you might encounter some that are particularly compelling that you'll need to include in your paper. Sometimes the best way to revise with criticism in mind is to face that criticism head on, fairly explain what it is and why it's important to consider, and then rationalize why your argument still holds even in light of this other perspective.
6. Look for dissonance.
In her influential 1980 article about how expert and novice writers revise differently, writing studies scholar Nancy Sommers claims that "at the heart of revision is the process by which writers recognize and resolve the dissonance they sense in their writing" (385). In this case, dissonance can be understood as the tension that exists between what you want your text to be, do, or sound like and what is actually on the page. One strategy for re–seeing your argument is to seek out the places where you feel dissonance within your argument—that is, substantive differences between what, in your mind, you want to be arguing, and what is actually in your draft.
A key to strengthening a paper through considering dissonance is to look critically—really critically—at your draft. Read through your paper with an eye towards content, assertions, or logical leaps that you feel uncertain about, that make you squirm a little bit, or that just don't line up as nicely as you'd like. Some possible sources of dissonance might include:
logical steps that are missing
questions a skeptical reader might raise that are left unanswered
examples that don't actually connect to what you're arguing
pieces of evidence that contradict each other
sources you read but aren't mentioning because they disagree with you
Once you've identified dissonance within your paper, you have to decide what to do with it. Sometimes it's tempting to take the easy way out and just delete the idea, claim, or section that is generating this sense of dissonance—to remove what seems to be causing the trouble. But don't limit yourself to what is easy. Perhaps you need to add material or qualify something to make your argumentative claim more nuanced or more contextualized.
Even if the dissonance isn't easily resolved, it's still important to recognize. In fact, sometimes you can factor that recognition into how you revise; maybe your revision can involve considering how certain concepts or ideas don't easily fit but are still important in some way. Maybe your revision can involve openly acknowledging and justifying the dissonance.
Sommers claims that whether expert writers are substituting, adding, deleting, or reordering material in response to dissonance, what they are really doing is locating and creating new meaning. Let your recognition of dissonance within your argument lead you through a process of discovery.
7. Try "provocative revision."
Composition and writing center scholar Toby Fulwiler wrote in 1992 about the benefits of what he calls "provocative revision." He says this kind of revision can take four forms. As you think about revising your argument, consider adopting one of these four strategies.
a. Limiting
As Fulwiler writes, "Generalization is death to good writing. Limiting is the cure for generality" (191). Generalization often takes the form of sweeping introduction statements (e.g., "Since the beginning of time, development has struggled against destruction."), but arguments can be too general as well. Look back at your paper and ask yourself, "Is my argument ever not grounded in specifics? Is my evidence connected to a particular time, place, community, and circumstance?" If your claims are too broad, you may need to limit your scope and zoom in to the particular.
Inserting new content is a particularly common revision strategy. But when your focus is on revising an argument, make sure your addition of another source, another example, a more detailed description, or a closer analysis is in direct service to strengthening the argument. Adding material may be one way to respond to dissonance. It also can be useful for offering clarifications or for making previously implicit assumptions explicit. But adding isn't just a matter of dropping new content into a paragraph. Adding something new in one place will probably influence other parts of the paper, so be prepared to make other additions to seamlessly weave together your new ideas.
c. Switching
For Fulwiler, switching is about radically altering the voice or tone of a text—changing from the first–person perspective to a third–person perspective or switching from an earnest appeal to a sarcastic critique. When it comes to revising your argument, it might not make sense to make any of these switches, but imaging what your argument might sound like coming from a very different voice might be generative. For example, how would Thompson's "A World Without Work," be altered if it was written from the voice and perspective of an unemployed steel mill worker or someone running for public office in Ohio or a mechanical robotics engineer? Re–visioning how your argument might come across if the primary voice, tone, and perspective was switched might help you think about how someone disinclined to agree with your ideas might approach your text and open additional avenues for revision.
d. Transforming
According to Fulwiler, transformation is about altering the genre and/or modality of a text—revising an expository essay into a letter to the editor, turning a persuasive research paper into a ballad. If you're writing in response to a specific assignment, you may not have the chance to transform your argument in this way. But, as with switching, even reflecting on the possibilities of a genre or modality transformation can be useful in helping you think differently about your argument. If Thompson has been writing a commencement address instead of an article, how would "A World Without Work" need to change? How would he need to alter his focus and approach if it was a policy paper or a short documentary? Imagining your argument in a completely different context can help you to rethink how you are presenting your argument and engaging with your audience.
8. Ask others to look critically at your argument.
Sometimes the best thing you can do to figure out how your argument could improve is to get a second opinion. Of course, if you are a currently enrolled student at UW–Madison, you are welcome to make an appointment to talk with a tutor at our main center or stop by one of our satellite locations. But you have other ways to access quality feedback from other readers. You may want to ask someone else in your class, a roommate, or a friend to read through your paper with an eye towards how the argument could be improved. Be sure to provide your reader with specific questions to guide his or her attention towards specific parts of your argument (e.g., "How convincing do you find the connection I make between the claims on page 3 and the evidence on page 4?" "What would clarify further the causal relationship I'm suggesting between the first and second sub-argument?"). Be ready to listen graciously and critically to any recommendations these readers provide.
Works Cited
Fulwiler, Toby. "Provocative Revision." Writing Center Journal, vol. 12, no. 2, 1992, pp. 190-204.
Ramage, John D., John C. Bean, and June Johnson. Writing Arguments: A Rhetoric with Readings, 8th ed., Longman, 2010.
Sommers, Nancy. "Revision Strategies of Student Writers and Experienced Adult Writers." College Composition and Communication, vol. 31, no. 4, 1980, pp. 378-88.
Thompson, Derek. "A World Without Work." The Atlantic, July/August 2015, https://www.theatlantic.com/magazine/archive/2015/07/world-without-work/395294/. Accessed 11 July 2017.
Toulmin, Stephen. The Uses of Argument. Updated ed., Cambridge University Press, 2003.
Writing Process and Structure
This is an accordion element with a series of buttons that open and close related content panels.
Getting Started with Your Paper
Interpreting Writing Assignments from Your Courses
Generating Ideas for Your Paper
Creating an Argument
Thesis vs. Purpose Statements
Developing a Thesis Statement
Architecture of Arguments
Working with Sources
Quoting and Paraphrasing Sources
Using Literary Quotations
Citing Sources in Your Paper
Drafting Your Paper
Introductions
Paragraphing
Developing Strategic Transitions
Conclusions
Revising Your Paper
Peer Reviews
Reverse Outlines
Revision Strategies for Longer Projects
Finishing Your Paper
Twelve Common Errors: An Editing Checklist
How to Proofread your Paper
Writing Collaboratively
Collaborative and Group Writing
Purdue Online Writing Lab Purdue OWL® College of Liberal Arts
Steps for Revising Your Paper

Welcome to the Purdue OWL
This page is brought to you by the OWL at Purdue University. When printing this page, you must include the entire legal notice.
Copyright ©1995-2018 by The Writing Lab & The OWL at Purdue and Purdue University. All rights reserved. This material may not be published, reproduced, broadcast, rewritten, or redistributed without permission. Use of this site constitutes acceptance of our terms and conditions of fair use.
Proofreading is primarily about searching your writing for errors, both grammatical and typographical, before submitting your paper for an audience (a teacher, a publisher, etc.). Use this resource to help you find and fix common errors.
When you have plenty of time to revise, use the time to work on your paper and to take breaks from writing. If you can forget about your draft for a day or two, you may return to it with a fresh outlook. During the revising process, put your writing aside at least twice—once during the first part of the process, when you are reorganizing your work, and once during the second part, when you are polishing and paying attention to details.
Use the following questions to evaluate your drafts. You can use your responses to revise your papers by reorganizing them to make your best points stand out, by adding needed information, by eliminating irrelevant information, and by clarifying sections or sentences.
Find your main point.
What are you trying to say in the paper? In other words, try to summarize your thesis, or main point, and the evidence you are using to support that point. Try to imagine that this paper belongs to someone else. Does the paper have a clear thesis? Do you know what the paper is going to be about?
Identify your readers and your purpose.
What are you trying to do in the paper? In other words, are you trying to argue with the reading, to analyze the reading, to evaluate the reading, to apply the reading to another situation, or to accomplish another goal?
Evaluate your evidence.
Does the body of your paper support your thesis? Do you offer enough evidence to support your claim? If you are using quotations from the text as evidence, did you cite them properly?
Save only the good pieces.
Do all of the ideas relate back to the thesis? Is there anything that doesn't seem to fit? If so, you either need to change your thesis to reflect the idea or cut the idea.
Tighten and clean up your language.
Do all of the ideas in the paper make sense? Are there unclear or confusing ideas or sentences? Read your paper out loud and listen for awkward pauses and unclear ideas. Cut out extra words, vagueness, and misused words.
Visit the Purdue OWL's vidcast on cutting during the revision phase for more help with this task.
Eliminate mistakes in grammar and usage.
Do you see any problems with grammar, punctuation, or spelling? If you think something is wrong, you should make a note of it, even if you don't know how to fix it. You can always talk to a Writing Lab tutor about how to correct errors.
Switch from writer-centered to reader-centered.
Try to detach yourself from what you've written; pretend that you are reviewing someone else's work. What would you say is the most successful part of your paper? Why? How could this part be made even better? What would you say is the least successful part of your paper? Why? How could this part be improved?
Writing Studio
What is revision.
In an effort to make our handouts more accessible, we have begun converting our PDF handouts to web pages. Download this page as a PDF: Revision handout PDF Return to Writing Studio Handouts
Revision is not merely proofreading or editing an essay. Proofreading involves making minor changes, such as putting a comma here, changing a word there, deleting part of a sentence, and so on. Revision, on the other hand, involves making more substantial changes.
Literally, it means re-seeing what you have written in order to re-examine (and possibly change and develop) what you have said or how you have said it. One might revise the argument, organization, style, or tone of one's paper.
Below you'll find some helpful activities to help you begin to think through and plan out revisions.
Revision Strategies
Memory draft.
Set aside what you've written and rewrite your essay from memory. Compare the draft of your paper to your memory draft. Does your original draft clearly reflect what you want to argue? Do you need to modify the thesis? Should you reorganize parts of your paper?
This technique helps point out what you think you are doing in comparison to what you are actually doing in a piece of writing.
Reverse Outline
Some writers find it helpful to make an outline before writing. A reverse outline, which one makes after writing a draft, can help you determine whether your paper should be reorganized. To make a reverse outline and use it to revise your paper: Read through your paper, making notes in the margins about the main point of each paragraph.
Create your reverse outline by writing those notes down on a separate piece of paper. Use your outline to do three things:
See whether each paragraph plays a role in supporting your thesis.
Look for unnecessary repetition of ideas.
Compare your reverse outline with your draft to see whether the sentences in each paragraph are related to the main point of that paragraph, per the reverse outline. This technique is helpful in reconsidering the organization and coherence of an essay. By figuring out what each paragraph contributes to your paper, you will be able to see where each fits best within it.
Anatomy of a Paragraph
Select different colored highlighters to represent the different elements that should be found in an argumentative essay. Make a key somewhere on the first page, noting what each color represents. You might consider attributing a color to thesis, argumentative topic sentence, evidence, analysis, and fluffy flimflam. Now, color code your essay. When you're finished, diagnose what you see, paying attention to where you've placed your topic sentences, whether you're using enough evidence, and whether you could expand or streamline your analysis.
This strategy is helpful for visual learners and authors who feel overwhelmed by the length of their draft or scope of their revision project. It also helps to illustrate the organization and development of an argument.
Unpacking an Idea
Select a certain paragraph in your essay and try to explain in more detail how the concepts or ideas fit together. Unpack the evidence for your claims by showing how it supports your topic sentence, main idea, or thesis.
This technique will help you more deliberately explain the steps in your reasoning and point out where any gaps may have occurred within it. It will help you establish how these reasons, in turn, lead to your conclusions.
Exploding a Moment
Select a certain paragraph or section from your essay and write new essays or paragraphs from that section. Through this technique, you might discover new ideas—or new connections between ideas—that you'll want to emphasize in your paper or in a new paper in the future.
3×5 Note Card
Describe each paragraph of your draft on a separate note card. On one side of the note card, write the topic sentence; on the other, list the evidence you use to back up your topic sentence. Next, evaluate how each paragraph fits into your thesis statement.
This technique will help you look at a draft on the paragraph-level.
Writing Between the Lines
Add information between sentences and paragraphs to clarify concepts and ideas that need further explanation.
This technique helps the writer to be aware of complex concepts and to determine what needs additional explanation.
This technique helps you look at your subject from six different points of view (imagine the 6 sides of a cube and you get the idea).
Take the topic of your paper (or your thesis) and proceed through the following six steps:
Describe it.
Compare it.
Associate it with something else you know.
Analyze it (meaning break it into parts).
Apply it to a situation with which you are familiar.
Argue for or against it.
Write a paragraph, page, or more about each of the six points of view on your subject.
Talk Your Paper
Tell a friend what your paper is about. Pay attention to your explanation. Are all of the ideas you describe actually in the paper? Where did you start in explaining your ideas? Does your paper match your description? Can the listener easily find all of the ideas you mention in your description?
This technique helps match up verbal explanations to written explanations. Which presents your ideas most clearly, accurately, and effectively?
Ask Someone to Read Your Paper Out Loud for You
Ask a friend to read your draft out loud to you. What do you hear? Where does your reader stumble, sound confused, or have questions? Did your reader ever get lost in your text? Did your ideas flow in a logical order and progress from paragraph to paragraph? Did the reader need more information at any point?
This technique helps a writer gain perspective on an essay by hearing first-hand the reaction of a fellow student to it.
Ask Someone without Knowledge of the Course to Read Your Paper
You can tell if your draft works by sharing it with someone unfamiliar with the context. If she can follow your ideas, your professor will be able to as well.
This technique will help you test out the clarity of your paper on those not acquainted with the course material.
Return to the Prompt
This technique may seem obvious, but once you've gotten going on an assignment, you may get carried away from what the instructions have asked you to do. Double check the prompt. Have you answered all of the questions (or parts of questions) thoroughly? Is there any part you may have neglected or missed?
This technique will help you keep in mind what the questions are asking and to determine whether you have addressed all of their components effectively.
Last revised: 08/2016 |  Adapted for web delivery: 03/2021
In order to access certain content on this page, you may need to download Adobe Acrobat Reader or an equivalent PDF viewer software.

Want to create or adapt books like this? Learn more about how Pressbooks supports open publishing practices.
9 Revision Checklist
Use this as a guide while revising and editing your essay. Check every item.
_____Do I have an interesting introductory paragraph?
_____Is my thesis clearly stated? Is it arguable?
_____Does each of my middle paragraphs develop my thesis?
_____Do I support my argument with enough specific material?
_____Am I telling too much, and not showing enough
_____Do I present more detail than is necessary?
_____Have I introduced extraneous material?
_____Am I retelling too much of the story?
_____Do I anticipate and address relevant counterarguments?
_____Does my conclusion follow from my thesis and argument?
_____Have I defended my position?
_____Did I oversimplify for the sake of closure?
_____Do I have logical transitions between sentences and paragraphs?
_____Do my transitions connect my ideas explicitly enough?
_____Do they show that I am developing an argument, not just repeating?
_____Do all my paragraphs have either explicit topic sentences or clearly implied main ideas that are connected to my thesis?
_____Do all my sentences clearly support their paragraph's main idea?
_____Should I rearrange any sentences to better effect? Paragraphs?
_____Can I vary the makeup of any sentences to avoid monotony?
_____Can I cut out any sentences that I don't need for my argument?
_____Do I use any pretentious words, clichés, or jargon?
_____Do I use any offensive language or inappropriate diction?
_____Have I looked specifically for spelling, punctuation, and usage problems that have been pointed out to me in previous essays?
_____Have I merely given a "reading" or have I presented an argument grounded in texts or evidence?
_____Have I borrowed any ideas from others without crediting my sources? That is, have I accidentally plagiarized?
A Short Handbook for writing essays in the Humanities and Social Sciences Copyright © 2019 by Salvatore F. Allosso and Dan Allosso is licensed under a Creative Commons Attribution-NonCommercial-ShareAlike 4.0 International License , except where otherwise noted.
Share This Book
Have a language expert improve your writing
Run a free plagiarism check in 10 minutes, generate accurate citations for free.
Knowledge Base
How to revise an essay in 3 simple steps
How to Revise an Essay in 3 Simple Steps
Published on December 2, 2014 by Shane Bryson . Revised on July 23, 2023 by Shona McCombes.
Revising and editing an essay is a crucial step of the writing process . It often takes up at least as much time as producing the first draft, so make sure you leave enough time to revise thoroughly.
The most effective approach to revising an essay is to move from general to specific:
Start by looking at the big picture: does your essay achieve its overall purpose, and does it proceed in a logical order?
Next, dive into each paragraph: do all the sentences contribute to the point of the paragraph, and do all your points fit together smoothly?
Finally, polish up the details: is your grammar on point, your punctuation perfect, and your meaning crystal clear?
Table of contents
Step 1: look at the essay as a whole, step 2: dive into each paragraph, step 3: polish the language, other interesting articles.
There's no sense in perfecting a sentence if the whole paragraph will later be cut, and there's no sense in focusing on a paragraph if the whole section needs to be reworked.
For these reasons, work from general to specific: start by looking at the overall purpose and organization of your text, and don't worry about the details for now.
Double-check your assignment sheet and any feedback you've been given to make sure you've addressed each point of instruction. In other words, confirm that the essay completes every task it needs to complete.
Then go back to your thesis statement . Does every paragraph in the essay have a clear purpose that advances your argument? If there are any sections that are irrelevant or whose connection to the thesis is uncertain, consider cutting them or revising to make your points clearer.
Organization
Next, check for logical organization . Consider the ordering of paragraphs and sections, and think about what type of information you give in them. Ask yourself :
Do you define terms, theories and concepts before you use them?
Do you give all the necessary background information before you go into details?
Does the argument build up logically from one point to the next?
Is each paragraph clearly related to what comes before it?
Ensure each paragraph has a clear topic sentence that sums up its point. Then, try copying and pasting these topic sentences into a new document in the order that they appear in the paper.
This allows you to see the ordering of the sections and paragraphs of your paper in a glance, giving you a sense of your entire paper all at once. You can also play with the ordering of these topic sentences to try alternative organizations.
If some topic sentences seem too similar, consider whether one of the paragraphs is redundant , or if its specific contribution needs to be clarified. If the connection between paragraphs is unclear, use transition sentences to strengthen your structure.
Finally, use your intuition. If a paragraph or section feels out of place to you, even if you can't decide why, it probably is. Think about it for a while and try to get a second opinion. Work out the organizational issues as best you can before moving on to more specific writing issues.
Prevent plagiarism. Run a free check.
Next, you want to make sure the content of each paragraph is as strong as it can be, ensuring that every sentence is relevant and necessary:
Make sure each sentence helps support the topic sentence .
Check for redundancies – if a sentence repeats something you've already said, cut it.
Check for inconsistencies in content. Do any of your assertions seem to contradict one another? If so, resolve the disagreement and cut as necessary.
Once you're happy with the overall shape and content of your essay, it's time to focus on polishing it at a sentence level, making sure that you've expressed yourself clearly and fluently.
You're now less concerned with what you say than with how you say it. Aim to simplify, condense, and clarify each sentence, making it as easy as possible for your reader to understand what you want to say.
Try to avoid complex sentence construction – be as direct and straightforward as possible.
If you have a lot of very long sentences, split some of them into shorter ones.
If you have a lot of very short sentences that sound choppy, combine some of them using conjunctions or semicolons .
Make sure you've used appropriate transition words to show the connections between different points.
Cut every unnecessary word.
Avoid any complex word where a simpler one will do.
Look out for typos and grammatical mistakes.
If you lack confidence in your grammar, our essay editing service provides an extra pair of eyes.
If you want to know more about AI tools , college essays , or fallacies make sure to check out some of our other articles with explanations and examples or go directly to our tools!
Ad hominem fallacy
Post hoc fallacy
Appeal to authority fallacy
False cause fallacy
Sunk cost fallacy
College essays
Choosing Essay Topic
Write a College Essay
Write a Diversity Essay
College Essay Format & Structure
Comparing and Contrasting in an Essay
 (AI) Tools
Grammar Checker
Paraphrasing Tool
Text Summarizer
AI Detector
Plagiarism Checker
Citation Generator
Cite this Scribbr article
If you want to cite this source, you can copy and paste the citation or click the "Cite this Scribbr article" button to automatically add the citation to our free Citation Generator.
Bryson, S. (2023, July 23). How to Revise an Essay in 3 Simple Steps. Scribbr. Retrieved November 14, 2023, from https://www.scribbr.com/academic-essay/revising/
Is this article helpful?
Shane Bryson
Shane finished his master's degree in English literature in 2013 and has been working as a writing tutor and editor since 2009. He began proofreading and editing essays with Scribbr in early summer, 2014.
What is your plagiarism score?
An Essay Revision Checklist
Guidelines for Revising a Composition
Maica / Getty Images
Ph.D., Rhetoric and English, University of Georgia
M.A., Modern English and American Literature, University of Leicester
B.A., English, State University of New York
Revision means looking again at what we have written to see how we can improve it. Some of us start revising as soon as we begin a rough draft —restructuring and rearranging sentences as we work out our ideas. Then we return to the draft, perhaps several times, to make further revisions.
Revision as Opportunity
Revising is an opportunity to reconsider our topic, our readers, even our purpose for writing . Taking the time to rethink our approach may encourage us to make major changes in the content and structure of our work.
As a general rule, the best time to revise is not right after you've completed a draft (although at times this is unavoidable). Instead, wait a few hours—even a day or two, if possible—in order to gain some distance from your work. This way you'll be less protective of your writing and better prepared to make changes. 
One last bit of advice: read your work aloud when you revise. You may hear problems in your writing that you can't see.
"Never think that what you've written can't be improved. You should always try to make the sentence that much better and make a scene that much clearer. Go over and over the words and reshape them as many times as is needed," (Tracy Chevalier, "Why I Write." The Guardian , 24 Nov. 2006).
Revision Checklist
Does the essay have a clear and concise main idea? Is this idea made clear to the reader in a thesis statement early in the essay (usually in the introduction )?
Does the essay have a specific purpose (such as to inform, entertain, evaluate, or persuade)? Have you made this purpose clear to the reader?
Does the introduction create interest in the topic and make your audience want to read on?
Is there a clear plan and sense of organization to the essay? Does each paragraph develop logically from the previous one?
Is each paragraph clearly related to the main idea of the essay? Is there enough information in the essay to support the main idea?
Is the main point of each paragraph clear? Is each point adequately and clearly defined in a topic sentence and supported with specific details ?
Are there clear transitions from one paragraph to the next? Have key words and ideas been given proper emphasis in the sentences and paragraphs?
Are the sentences clear and direct? Can they be understood on the first reading? Are the sentences varied in length and structure? Could any sentences be improved by combining or restructuring them?
Are the words in the essay clear and precise? Does the essay maintain a consistent tone ?
Does the essay have an effective conclusion —one that emphasizes the main idea and provides a sense of completeness?
Once you have finished revising your essay, you can turn your attention to the finer details of editing and proofreading your work.
Line Editing Checklist
Is each sentence clear and complete ?
Can any short, choppy sentences be improved by combining them?
Can any long, awkward sentences be improved by breaking them down into shorter units and recombining them?
Can any wordy sentences be made more concise ?
Can any run-on sentences be more effectively coordinated or subordinated ?
Does each verb agree with its subject ?
Are all verb forms correct and consistent?
Do pronouns refer clearly to the appropriate nouns ?
Do all modifying words and phrases refer clearly to the words they are intended to modify?
Is each word spelled correctly?
Is the punctuation correct?
revision (composition)
An Introduction to Academic Writing
6 Steps to Writing the Perfect Personal Essay
Paragraph Writing
How Do You Edit an Essay?
What Is Expository Writing?
How To Write an Essay
Development in Composition: Building an Essay
Make Your Paragraphs Flow to Improve Writing
Definition and Examples of Analysis in Composition
Revising a Paper
Editing and Proofreading Marks in Composition
Definition and Examples of Body Paragraphs in Composition
Definiton and Examples of Faulty Pronoun Reference
How to Teach Topic Sentences Using Models
Unity in Composition
By clicking "Accept All Cookies", you agree to the storing of cookies on your device to enhance site navigation, analyze site usage, and assist in our marketing efforts.

Choose Your Test
Sat / act prep online guides and tips, 50 great argumentative essay topics for any assignment.
General Education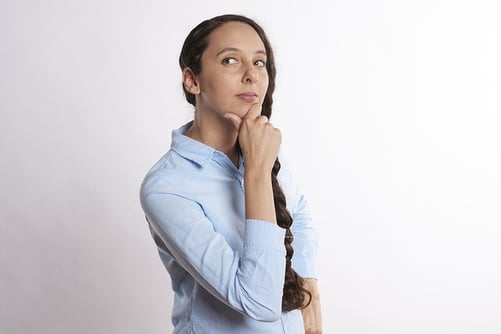 At some point, you're going to be asked to write an argumentative essay. An argumentative essay is exactly what it sounds like—an essay in which you'll be making an argument, using examples and research to back up your point.
But not all argumentative essay topics are created equal. Not only do you have to structure your essay right to have a good impact on the reader, but even your choice of subject can impact how readers feel about your work.
In this article, we'll cover the basics of writing argumentative essays, including what argumentative essays are, how to write a good one, and how to pick a topic that works for you. Then check out a list of argumentative essay ideas to help you get started.
What Is an Argumentative Essay?
An argumentative essay is one that makes an argument through research. These essays take a position and support it through evidence, but, unlike many other kinds of essays, they are interested in expressing a specific argument supported by research and evidence.
A good argumentative essay will be based on established or new research rather than only on your thoughts and feelings. Imagine that you're trying to get your parents to raise your allowance, and you can offer one of two arguments in your favor:
You should raise my allowance because I want you to.
You should raise my allowance because I've been taking on more chores without complaining.
The first argument is based entirely in feelings without any factual backup, whereas the second is based on evidence that can be proven. Your parents are more likely to respond positively to the second argument because it demonstrates that you have done something to earn the increased allowance. Similarly, a well-researched and reasoned argument will show readers that your point has a basis in fact, not just feelings.
The standard five-paragraph essay is common in writing argumentative essays, but it's not the only way to write one. An argumentative essay is typically written in one of two formats, the Toulmin model or the Rogerian model.
The Toulmin model is the most common, comprised of an introduction with a claim (otherwise known as a thesis), with data to support it. This style of essay will also include rebuttals, helping to strengthen your argument by anticipating counterarguments.
The Rogerian model analyzes two sides of an argument and reaches a conclusion after weighing the strengths and weaknesses of each.
Both essay styles rely on well-reasoned logic and supporting evidence to prove a point, just in two different ways.
The important thing to note about argumentative essays as opposed to other kinds of essays is that they aim to argue a specific point rather than to explain something or to tell a story. While they may have some things in common with analytical essays, the primary difference is in their objective—an argumentative essay aims to convince someone of something, whereas an analytical essay contextualizes a topic with research.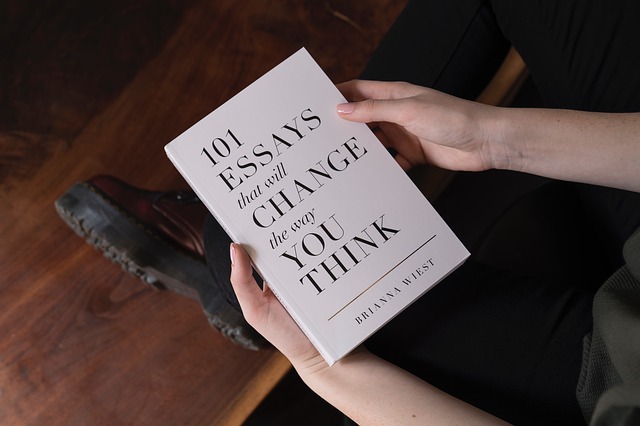 What Makes a Good Argumentative Essay?
To write an effective argumentative essay, you need to know what a good one looks like. In addition to a solid structure, you'll need an argument, a strong thesis, and solid research.
An Argument
Unlike other forms of essays, you are trying to convince your reader of something. You're not just teaching them a concept or demonstrating an idea—you're constructing an argument to change the readers' thinking.
You'll need to develop a good argument, which encompasses not just your main point, but also all the pieces that make it up.
Think beyond what you are saying and include how you're saying it. How will you take an idea and turn it into a complex and well thought out argument that is capable of changing somebody's mind?
A Strong Thesis
The thesis is the core of your argument. What specific message are you trying to get across? State that message in one sentence, and that will be your thesis.
This is the foundation on which your essay is built, so it needs to be strong and well-reasoned. You need to be able to expand on it with facts and sources, not just feelings.
A good argumentative essay isn't just based on your individual thoughts, but research. That can be citing sources and other arguments or it can mean direct research in the field, depending on what your argument is and the context in which you are arguing it.
Be prepared to back your thesis up with reporting from scientific journals, newspapers, or other forms of research. Having well-researched sources will help support your argument better than hearsay or assumptions. If you can't find enough research to back up your point, it's worth reconsidering your thesis or conducting original research, if possible.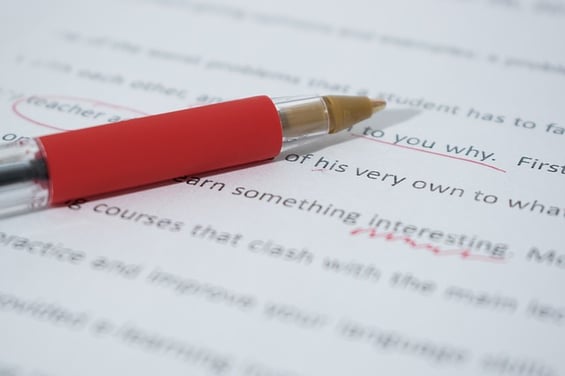 How to Come Up With an Argumentative Essay Topic
Sometimes you may find yourself arguing things you don't necessarily believe. That's totally fine—you don't actually have to wholeheartedly believe in what you're arguing in order to construct a compelling argument.
However, if you have free choice of topic, it's a good idea to pick something you feel strongly about. There are two key components to a good argumentative essay: a strong stance, and an assortment of evidence. If you're interested and feel passionate about the topic you choose, you'll have an easier time finding evidence to support it, but it's the evidence that's most important.
So, to choose a topic, think about things you feel strongly about, whether positively or negatively. You can make a list of ideas and narrow those down to a handful of things, then expand on those ideas with a few potential points you want to hit on.
For example, say you're trying to decide whether you should write about how your neighborhood should ban weed killer, that your school's lunch should be free for all students, or that the school day should be cut by one hour. To decide between these ideas, you can make a list of three to five points for each that cover the different evidence you could use to support each point.
For the weed killer ban, you could say that weed killer has been proven to have adverse impacts on bees, that there are simple, natural alternatives, and that weeds aren't actually bad to have around. For the free lunch idea, you could suggest that some students have to go hungry because they can't afford lunch, that funds could be diverted from other places to support free lunch, and that other items, like chips or pizza, could be sold to help make up lost revenue. And for the school day length example, you could argue that teenagers generally don't get enough sleep, that you have too much homework and not enough time to do it, and that teenagers don't spend enough time with their families.
You might find as you make these lists that some of them are stronger than others. The more evidence you have and the stronger you feel that that evidence is, the better the topic. Of course, if you feel that one topic may have more evidence but you'd rather not write about it, it's okay to pick another topic instead. When you're making arguments, it can be much easier to find strong points and evidence if you feel passionate about our topic than if you don't.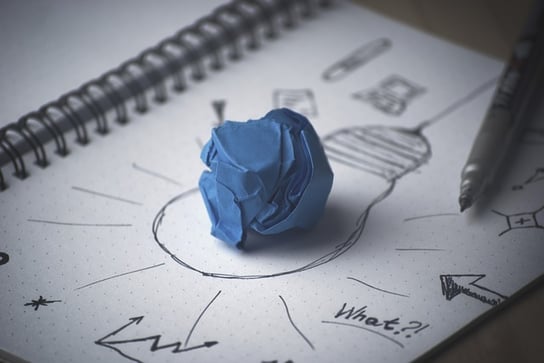 50 Argumentative Essay Topic Ideas
If you're struggling to come up with topics on your own, read through this list of argumentative essay topics to help get you started!
Should fracking be legal?
Should parents be able to modify their unborn children?
Do GMOs help or harm people?
Should vaccinations be required for students to attend public school?
Should world governments get involved in addressing climate change?
Should Facebook be allowed to collect data from its users?
Should self-driving cars be legal?
Is it ethical to replace human workers with automation?
Should there be laws against using cell phones while driving?
Has the internet positively or negatively impacted human society?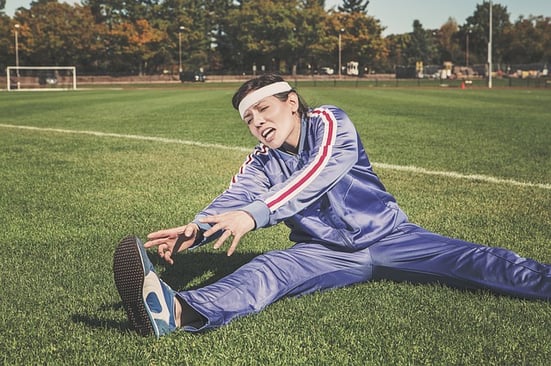 Should college athletes be paid for being on sports teams?
Should coaches and players make the same amount of money?
Should sports be segregated by gender?
Should the concept of designated hitters in baseball be abolished?
Should US sports take soccer more seriously?
Should religious organizations have to pay taxes?
Should religious clubs be allowed in schools?
Should "one nation under God" be in the pledge of allegiance?
Should religion be taught in schools?
Should clergy be allowed to marry?
Should minors be able to purchase birth control without parental consent?
Should the US switch to single-payer healthcare?
Should assisted suicide be legal?
Should dietary supplements and weight loss items like teas be allowed to advertise through influencers?
Should doctors be allowed to promote medicines?
Government/Politics
Is the electoral college an effective system for modern America?
Should Puerto Rico become a state?
Should voter registration be automatic?
Should people in prison be allowed to vote?
Should Supreme Court justices be elected?
Should sex work be legalized?
Should Columbus Day be replaced with Indigenous Peoples' Day?
Should the death penalty be legal?
Should animal testing be allowed?
Should drug possession be decriminalized?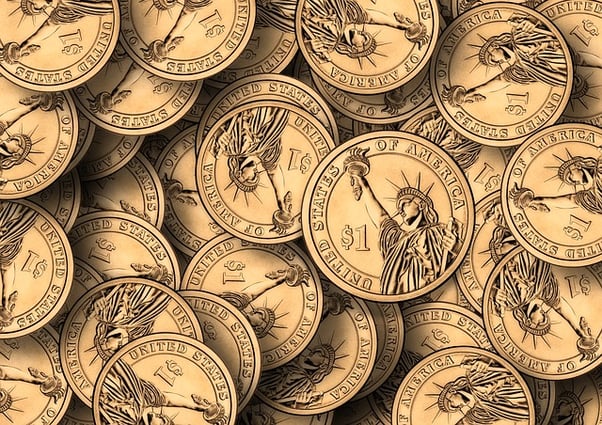 Should unpaid internships be legal?
Should minimum wage be increased?
Should monopolies be allowed?
Is universal basic income a good idea?
Should corporations have a higher or lower tax rate?
Are school uniforms a good idea?
Should PE affect a student's grades?
Should college be free?
Should Greek life in colleges be abolished?
Should students be taught comprehensive sex ed?
Arts/Culture
Should graffiti be considered art or vandalism?
Should books with objectionable words be banned?
Should content on YouTube be better regulated?
Is art education important?
Should art and music sharing online be allowed?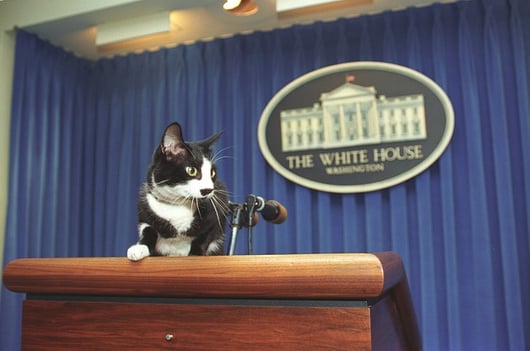 How to Argue Effectively
A strong argument isn't just about having a good point. If you can't support that point well, your argument falls apart.
One of the most important things you can do in writing a strong argumentative essay is organizing well. Your essay should have a distinct beginning, middle, and end, better known as the introduction, body and opposition, and conclusion.
This example follows the Toulmin model—if your essay follows the Rogerian model, the same basic premise is true, but your thesis will instead propose two conflicting viewpoints that will be resolved through evidence in the body, with your conclusion choosing the stronger of the two arguments.
Introduction
Your hook should draw the reader's interest immediately. Questions are a common way of getting interest, as well as evocative language or a strong statistic
Don't assume that your audience is already familiar with your topic. Give them some background information, such as a brief history of the issue or some additional context.
Your thesis is the crux of your argument. In an argumentative essay, your thesis should be clearly outlined so that readers know exactly what point you'll be making. Don't explain all your evidence in the opening, but do take a strong stance and make it clear what you'll be discussing.
Your claims are the ideas you'll use to support your thesis. For example, if you're writing about how your neighborhood shouldn't use weed killer, your claim might be that it's bad for the environment. But you can't just say that on its own—you need evidence to support it.
Evidence is the backbone of your argument. This can be things you glean from scientific studies, newspaper articles, or your own research. You might cite a study that says that weed killer has an adverse effect on bees, or a newspaper article that discusses how one town eliminated weed killer and saw an increase in water quality. These kinds of hard evidence support your point with demonstrable facts, strengthening your argument.
In your essay, you want to think about how the opposition would respond to your claims and respond to them. Don't pick the weakest arguments, either— figure out what other people are saying and respond to those arguments with clearly reasoned arguments.
Demonstrating that you not only understand the opposition's point, but that your argument is strong enough to withstand it, is one of the key pieces to a successful argumentative essay.
Conclusions are a place to clearly restate your original point, because doing so will remind readers exactly what you're arguing and show them how well you've argued that point.
Summarize your main claims by restating them, though you don't need to bring up the evidence again. This helps remind readers of everything you've said throughout the essay.
End by suggesting a picture of a world in which your argument and action are ignored. This increases the impact of your argument and leaves a lasting impression on the reader.
A strong argumentative essay is one with good structure and a strong argument , but there are a few other things you can keep in mind to further strengthen your point.
When you're crafting an argument, it can be easy to get distracted by all the information and complications in your argument. It's important to stay focused—be clear in your thesis and home in on claims that directly support that thesis.
Be Rational
It's important that your claims and evidence be based in facts, not just opinion. That's why it's important to use reliable sources based in science and reporting—otherwise, it's easy for people to debunk your arguments.
Don't rely solely on your feelings about the topic. If you can't back a claim up with real evidence, it leaves room for counterarguments you may not anticipate. Make sure that you can support everything you say with clear and concrete evidence, and your claims will be a lot stronger!
What's Next?
No matter what kind of essay you're writing, a strong plan will help you have a bigger impact. This guide to writing a college essay is a great way to get started on your essay organizing journey!
Brushing up on your essay format knowledge to prep for the SAT? Check out this list of SAT essay prompts to help you kickstart your studying!
A bunch of great essay examples can help you aspire to greatness, but bad essays can also be a warning for what not to do. This guide to bad college essays will help you better understand common mistakes to avoid in essay writing!
Need more help with this topic? Check out Tutorbase!
Our vetted tutor database includes a range of experienced educators who can help you polish an essay for English or explain how derivatives work for Calculus. You can use dozens of filters and search criteria to find the perfect person for your needs.
Melissa Brinks graduated from the University of Washington in 2014 with a Bachelor's in English with a creative writing emphasis. She has spent several years tutoring K-12 students in many subjects, including in SAT prep, to help them prepare for their college education.
Student and Parent Forum
Our new student and parent forum, at ExpertHub.PrepScholar.com , allow you to interact with your peers and the PrepScholar staff. See how other students and parents are navigating high school, college, and the college admissions process. Ask questions; get answers.
Ask a Question Below
Have any questions about this article or other topics? Ask below and we'll reply!
Improve With Our Famous Guides
The 5 Strategies You Must Be Using to Improve 160+ SAT Points
How to Get a Perfect 1600, by a Perfect Scorer
Series: How to Get 800 on Each SAT Section:
Score 800 on SAT Math
Score 800 on SAT Reading
Score 800 on SAT Writing
Series: How to Get to 600 on Each SAT Section:
Score 600 on SAT Math
Score 600 on SAT Reading
Score 600 on SAT Writing
Free Complete Official SAT Practice Tests
What SAT Target Score Should You Be Aiming For?
15 Strategies to Improve Your SAT Essay
The 5 Strategies You Must Be Using to Improve 4+ ACT Points
How to Get a Perfect 36 ACT, by a Perfect Scorer
Series: How to Get 36 on Each ACT Section:
36 on ACT English
36 on ACT Math
36 on ACT Reading
36 on ACT Science
Series: How to Get to 24 on Each ACT Section:
24 on ACT English
24 on ACT Math
24 on ACT Reading
24 on ACT Science
What ACT target score should you be aiming for?
ACT Vocabulary You Must Know
ACT Writing: 15 Tips to Raise Your Essay Score
How to Get Into Harvard and the Ivy League
How to Get a Perfect 4.0 GPA
How to Write an Amazing College Essay
What Exactly Are Colleges Looking For?
Is the ACT easier than the SAT? A Comprehensive Guide
Should you retake your SAT or ACT?
When should you take the SAT or ACT?
Stay Informed
Get the latest articles and test prep tips!
Looking for Graduate School Test Prep?
Check out our top-rated graduate blogs here:
GRE Online Prep Blog
GMAT Online Prep Blog
TOEFL Online Prep Blog
Holly R. "I am absolutely overjoyed and cannot thank you enough for helping me!"
Introduction
Background on the Course
CO300 as a University Core Course
Short Description of the Course
Course Objectives
General Overview
Alternative Approaches and Assignments
(Possible) Differences between COCC150 and CO300
What CO300 Students Are Like
And You Thought...
Beginning with Critical Reading
Opportunities for Innovation
Portfolio Grading as an Option
Teaching in the computer classroom
Finally. . .
Classroom materials
Audience awareness and rhetorical contexts
Critical thinking and reading
Focusing and narrowing topics
Mid-course, group, and supplemental evaluations
More detailed explanation of Rogerian argument and Toulmin analysis
Policy statements and syllabi
Portfolio explanations, checklists, and postscripts
Presenting evidence and organizing arguments/counter-arguments
Research and documentation
Writing assignment sheets
Assignments for portfolio 1
Assignments for portfolio 2
Assignments for portfolio 3
Workshopping and workshop sheets
On workshopping generally
Workshop sheets for portfolio 1
Workshop sheets for portfolio 2
Workshop sheets for portfolio 3
Workshop sheets for general purposes
Sample materials grouped by instructor
Peer-Review Checklist for Draft of Argument Essay
Read the essay through, quickly. Then read it again, with the following questions in mind. Please write extensive comments either on your workshop partner's draft where applicable or on this handout. If you need more room, continue writing on the back of this page.
Does this draft respond to the assignment? (Argument of a debatable issue with Rogerian slant?)
Looking at the essay as whole, what thesis (main point including writer's opinion) is advanced? Please underline the thesis on your workshop partner's draft. If it is implied only, jot down what you perceive to be the thesis here.
Are the needs of the audience kept in mind? For instance, do some concepts or words need to be defined? Is the evidence (examples, testimony of authorities, personal observations) clear and effective? Get into the margins of the draft and comment.
Is any obvious evidence (or counter-evidence) overlooked?
Can you accept the writer's assumptions? If not, why not? Please be honest and specific.
Looking at each paragraph separately:
What is the basic point?
How does each paragraph relate to the essay's main idea or the previous paragraph?
Should some paragraphs be deleted? Be divided into two or more paragraphs? Be combined? Be put elsewhere? (If you outline the essay by jolting down the gist of each paragraph, you will get help in answering these questions.)
Is each sentence clearly related to the sentence that precedes it and to the sentence that follows?
Is each paragraph adequately developed? Are there sufficient details, perhaps brief quotations or paraphrases from credible sources?
Are the introductory and concluding paragraphs effective?
What are the paper's main strengths?
Make at least one specific suggestion that you think will assist the author to improve the paper.
Last but not least--mechanics. If time permits, point out errors in spelling or grammar that distract from the argument of this draft.
ChecklistComplete
Argumentative Essay Editing Checklist
An Argumentative Essay Editing Checklist is a critical tool for refining and strengthening the persuasive power of your essay. It ensures that each element of your argument is clear, coherent, and compelling, and that the essay as a whole is polished and professional.
Thesis clarity and position.
Strength of introduction., logical flow of arguments., relevance and strength of evidence., counterarguments and rebuttals., paragraph structure and transitions., conclusion effectiveness., consistency in tone and voice., grammar, spelling, and punctuation., adherence to formatting guidelines..
This checklist was created by
Details for Argumentative Essay Editing Checklist
1. thesis clarity and position..
Ensure the thesis statement is clear and concise, and presents a strong position on the topic.
2. Strength of introduction.
The introduction should hook the reader, provide background information, and lead smoothly into the thesis statement.
3. Logical flow of arguments.
Arguments should be presented in a logical sequence, each building on the last to strengthen the overall case.
4. Relevance and strength of evidence.
Evidence should directly support the arguments and be drawn from credible sources.
5. Counterarguments and rebuttals.
Acknowledge opposing viewpoints and effectively counter them to reinforce your position.
6. Paragraph structure and transitions.
Each paragraph should focus on a single idea, with clear transitions to maintain the flow of the essay.
7. Conclusion effectiveness.
The conclusion should restate the thesis, summarize key points, and leave a strong final impression.
8. Consistency in tone and voice.
Maintain a consistent tone and voice throughout the essay to ensure it reads cohesively.
9. Grammar, spelling, and punctuation.
Check for and correct any grammatical, spelling, or punctuation errors.
10. Adherence to formatting guidelines.
Ensure the essay follows the required formatting standards (APA, MLA, Chicago, etc.).
FAQ for Argumentative Essay Editing Checklist
1. why is it important to consider counterarguments in my essay.
Addressing counterarguments strengthens your essay by showing you've considered multiple perspectives and can defend your position against them.
2. How can I ensure the logical flow of arguments?
Create an outline before writing and use transition words to connect paragraphs and arguments.
3. What is the best way to check for consistency in tone and voice?
Read your essay out loud to detect variations in tone and make adjustments for uniformity.
4. Can the editing checklist be used for other types of essays?
While this checklist is tailored for argumentative essays, many items are applicable to other essay types, particularly in structure and technical correctness.
5. How important is the conclusion in the argumentative essay?
The conclusion is crucial as it synthesizes your arguments and leaves the reader with a lasting impression of your stance.
6. Should I edit my essay immediately after writing it?
It's often beneficial to take a break before editing to return with a fresh perspective, allowing for more objective self-revision.
An Argumentative Essay Editing Checklist is an indispensable asset in the essay-writing process, serving to fine-tune the argumentative force and clarity of your work. It guides the writer through a thorough examination of the thesis, argumentation, evidence, and structural elements, ensuring that the essay not only persuades but also meets the highest standards of academic writing. By adhering to this checklist, writers can significantly enhance the effectiveness and professionalism of their argumentative essays.
Download PDF
Links: Sitemap Privacy Policy
Health Parenting Moving Miscellaneous Business Home Real Estate Baby Education Travel Wedding Personal Medical Uncategorized
© ChecklistComplete | 2023
revising and editing checklist argumentative
All Formats
Resource types, all resource types, revising and editing checklist argumentative.
Rating Count
Price (Ascending)
Price (Descending)
Most Recent
Argumentative Essay Editing and Revising Checklist
EDITABLE Peer Editing Checklist - 3 Argumentative Writing Peer Review Checklists
Editing & Revising Checklists (CUPS & ARMS) - DIGITAL & PRINT
ACT Aspire Writing: Argumentative Persuasive- Rubric & Student Checklist
Halloween on Saturdays? Grade 3-5 Argumentative Writing Bundle
Peer Review Sheet for an Argumentative Essay and MLA Checklist
Argumentative (Persuasive) Writing PowerPoint and Student Packet
Writing Revision Checklist for Transitions
Proofreading: Revising and Editing Checklists
Peer Editing Checklist for Argumentative Essays
Editing and Revising Checklists (self editing & peer editing )
Self- Editing Checklist ( Argumentative Essay)
Checklist for Peer Revising and Editing Essay
Argumentative Writing Unit
Argumentative Revision Checklist
The Outsiders Editing Checklist and Lesson on Revising
Argumentative Essay Packet / Print & Go / FSA
Argument Writing Revision Stations | Editing & Revising | Customizable
How to Write an Argumentative Essay: Explanation & Essay Prompt
Peer Review Sheet for Explanatory Essay and MLA Checklist
Hero Argumentative Essay Beowulf vs. Launcelot Peer Revision Checklist
Pro-Con Argumentative Writing Assignment
Peer Review Checklist
Argumentative Writing Makerspace
We're hiring
Help & FAQ
Privacy policy
Student privacy
Terms of service
Tell us what you think