Plagiarism checker Do The Check
Academic editing Ask For Help
Samples database View Samples Base
How to Write a Conclusion for an Argumentative Essay: All Tips
17 Apr 2022
Quick Navigation
✍️What to Write a Conclusion?
🗒️How to Format a Conclusion?
❓How to Start a Conclusion?
📄Essay Conclusion Examples
✏️How to Finish a Conclusion?
Want to write a perfect conclusion for your paper but don't know how? Everyone has been there, and it's never easy. It is the final part of your writing, so by the time you reach it, you have no energy and can't focus.
Still, the conclusion part is crucial for the success of every paper. You have to give the final answer to the audience by restating your thesis and noting your claims and findings. If you think you can't write one, you'd better buy an argumentative essay online and solve your problems.
In this article, you will find everything you need to know about a conclusion to an argumentative essay and how to write it.
Is writing essays your hobby?
Participate in our "Independence Day of the United States" essay writing competition and get a 12-month Quizlet subscription.
Deadline: July 24, 2023
Topic: Declaration of Independence
Language: English
Length: 1000-5000 words
Font size: 11 or 12
What to Write in the Conclusion for an Argumentative Essay
To write a conclusion argumentative essay, you first need to recall all the key points of your writing. The college argumentative essay outline you have written can significantly assist you in this. After you have noted these points, you should restate your rephrased thesis and findings.
Except for those basic points, knowing how to conclude an argumentative essay also requires a few more things:
The first thing to pay attention to is your tone of writing. Make sure it is authoritative yet calm and informative. This way, you will assure readers that your work is essential for the case.
Next is your first sentence. How you start your conclusion does matter. You need to state what you did and why. That will remind the readers once again about what they have read.
After you write it, you will need to point out the key findings of your writing. You must note the important evidence you have written about in your paper. Keep it brief and connect them to your text conclusion.
The last step is to finish the conclusion of your argumentative essay in a meaningful way. Ensure a positive final sentence to make the reader reflect on your work and make them act.
Thus, writing a conclusion for an argumentative essay is a complex process. It can be not easy to come up with a good conclusion on your own, so don't hesitate to seek essay assistance if you need it. Once again, no matter what kind of conclusion you write, it is crucial to have a good one. That goes even for argumentative essays, where you can write everything straight as it is. You can be assertive and direct without considering whether the reader will like your argument. Still, you must keep a good transition between the sections and stick to the basic structure and rules.
Author Note: Make sure not to present any new arguments or claims in the conclusion. This section of your paper is your final opinion. Writing further details, ideas, or irrelevant findings can ruin the text.
Stuck with finding the right title?
Get plenty of fresh and catchy topic ideas and pick the perfect one with PapersOwl Title Generator.
How to Format the Conclusion of an Argumentative Essay?
To format a conclusion, you have to follow a well-established standard. The best argumentative essay conclusion example includes a "lead" (opening statement). Then point out one vital factor from your paragraph. Usually, one point per paragraph, no more, or it will get too bulky. Finally, add an appropriate finale that will serve as a smooth exit of the whole paper, the final sentence.
By using the standard format, you will have an easier time when you have to write an argumentative essay conclusion. You can focus on the facts and tailor them to appeal to readers. That will re-convince them about your point for the case.
Here we can add that the final sentence should not always be smooth and friendly. When your conclusion tone is assertive, write the final part of the finale as a call to action—an attempt to affect the reader and make them want to research. To find out more about the matter or even take a stand with their own opinion.
Know how to structure your paper
12-point Times New Roman
0" between paragraphs
1" margin all around
double-spaced (275 words/page) / single-spaced (550 words/page)
0.5" first line of a paragraph
Knowing the exact way to structure a conclusion in an argumentative essay is crucial. Someone may say that it is not important. But this is one of the first things people pay attention to. So, you have to format the paper and its main points properly. In any assignment, the style of the text adheres to strict requirements. Usually, you can find them by asking your professor or checking the educational institution's website.
In that sense, you must stick to proper formatting when writing a perfect argumentative essay . To get the best grade, you have to use the recommended formatting style , which can be APA, AP, or other. So remember, following the proper structure and formatting can make the critical points of your work stand out. As a result, your paper will look better, and your paper results will score higher.
Writing a perfect conclusion for your paper can be difficult, especially when you have no energy and can't focus. Fortunately, PapersOwl.com is here to help. Our experienced writers can provide you with an excellent conclusion for your paper so that you can confidently submit it.
Build your thesis statement
This is AI-powered online tool that lets you create a thesis statement about any topic you need.
Simple interface
Works with any type of paper
Absolutely free
Unlimited attempts
How to Start the Conclusion of an Essay?
A conclusion to an argumentative essay must go through various steps. The foremost will be the entry sentence. Then, restate your main idea and critical points from your writing. You can add a question or two, but it depends on the flow of your text. Note how it reads and make sure everything sounds smooth, and the transition is flawless.
Note: You should check your outline for significant findings or arguments. Do that before starting with the first sentence of your conclusion. Make sure not to miss important facts or add new ones by mistake.
Need help with an essay?
Get your paper written by a professional writer
Essay Conclusion Examples
If you are still trying to figure out what your conclusion should look like, check below. We have prepared how-to-end argumentative essay examples . These can give you an idea about the structure and format of your paper's final point.
In this particular sample, the case is about global warming. So, the essay's conclusion has to give a compelling reason why the reader and the public should act and prevent the issue. You must remember that what you write depends on the type of paper and should be unique.
"Throughout our text, we pointed out findings about the impact of global warming. Nature cannot sustain itself in the ever-changing climate. The ice caps melt, and the shorelines deteriorate, thus causing the extinction of both flora and fauna. Due to the persisting crisis, we must take action and use the best methods to protect the future of our planet."
Some papers involve public policies and morals. In such cases, you must write in a tone that will feel morally right but will support and justify your arguments. Usually, you write such papers when your topic is pointing towards persuasion. Below, you can see an argumentative essay conclusion example for such texts.
"As time goes on, technology has changed how we, as a society, receive and use information. Media's influence has been increasing throughout the social applications we use daily. The said impacts public opinion, as we can see from the participants in our study group. Most have stated that their primary information source is social media. These media get large funds from private entities to filter your content. This way, you see their ideas and become part of their audience. If you like your news free of filtering and want truthful information, you must act now and ensure your rights."
Don't let plagiarism ruin your grade
Check the originality of a paper with just a couple of clicks.
Free unlimited checks
Accurate results
All common file formats
Intuitive interface
At one point or another, you will get an assignment to help with your career objectives. Usually, it is connected to your writing as you have to research specific matters. For example, bring out your point of view and make conclusions. You can quickly implement such tasks in essays like the argumentative one. Thus, you have to be ready to write a conclusion of an argumentative essay that can fit well and is decisive.
"Often, when you get the opportunity to launch a new business, you must grab it. Plan business meetings, solve the x, y, and z obstacles, and speed up the process. Business is about profit, producing more revenue, and creating an easily manageable structure. If you choose to act on a different undertaking, there will be risks a or b, which can lead to overstepping the estimated budgets."
Examples 4, 5
As seen, the conclusion of an argumentative essay can depend on your moral choices. In other cases, on a figure of speech and even sensitivity towards an issue. So, some good argumentative essay topics need an emotional appeal to the reader.
Good conclusion paragraph examples for an argumentative essay can be about any topic. They can be something like whether abortion is a fundamental right for women. In such essay cases, your moral perspective plays a considerable role. But, no matter your point, it is crucial to state your ideas without offending anyone else.
"The right to give birth or not is fundamental for women. They must have it ensured. Otherwise, they have no control or option in their social relationships. The analysis showcases how an unwanted pregnancy can influence and determine the life of a young woman and her child. So without guaranteed rights, women are forced to use dangerous methods to retake ownership of their body, and that must change." "Life is not a choice given by someone. It is a fundamental right guaranteed by the law. In that sense, denying an unborn child's right to life is identical to denying any other person's rights. Furthermore, studies have long proven that life begins with its inception. Therefore, carrying out policies of pro-choice is like murder. With that in mind, saving the unborn by speaking out for them is like giving their rights a voice."
More than just a spell check
Editors on PapersOwl can edit your paper and give recommendations on how to improve your writing:
Punctuation
Sentence structure
Academic style
How to Finish an Argumentative Project Conclusion Paragraph
How to end an argumentative essay? The answer is a strong finishing line. The final sentence is what will leave a deep impression on your reader. Usually, we finish it smoothly in a cordial tone. It must be in a way that will make the reader think about the case or take some action. In other cases, the call to action is intense. It could be smoother, but its main goal is to influence the audience to contemplate and act.
Taking into consideration the importance of the last sentence, you must write it correctly. Remember that its point is to move the reader, but at the same time to explain why. It should look like, " If we don't do it now, we won't be able to act in the future. " If your sentence cuts the flow of the whole text, it will not appeal to your reader. If you are having trouble crafting the perfect conclusion for your argumentative essay, you can always pay for essay help from a professional writer to get the job done right.
Now you understand how to write a conclusion for an argumentative essay, but remember to catch up on the whole paper flow and finish it in the same tone. Use the call to action sentence and exit your essay smoothly while giving the readers ideas and making them think about the case. If you can't, please check our argumentative essay writing services , which can easily tackle the task. Note that by getting it done by a professional, you can learn from examples. Besides, the text can get done in a few hours.
Was this article helpful?
Thanks for your feedback.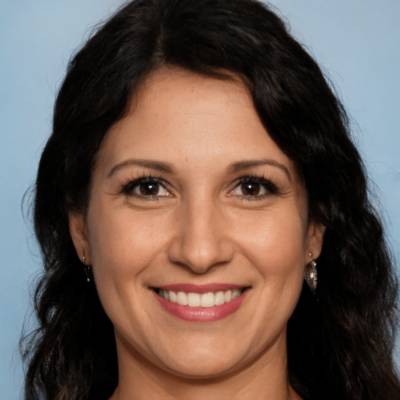 Dr. Karlyna PhD
I am a proficient writer from the United States with over five years of experience in academic writing. I comfortably complete given assignments within stipulated deadlines and at the same time deliver high-quality work, which follows the guidelines provided.
Readers also enjoyed
Legal essay topics for student.
Essay Writing Guides 20 likes
Science Essay Topics for Students
Essay Writing Guides 3 likes
Explanatory Essay Topics for Students
Essay Writing Guides 8 likes
WHY WAIT? PLACE AN ORDER RIGHT NOW!
Simply fill out the form, click the button, and have no worries!
How to Write an Argumentative Essay Outline
An argumentative essay is a piece of writing that uses logical evidence and empirical data to convince readers of a particular position on a topic. Because of its reliance on structure and planning, the first step in writing one is often drafting a solid argumentative essay outline. 
Of course, drafting an argumentative essay outline can be just as daunting as actually writing one. Choosing topics is one thing, but organizing your thesis , research, reasoning, and conclusion is a whole other endeavor—and that's all before beginning the first draft! 
So in this quick guide, we explain how to make an effective argumentative essay outline, covering all three major formats: Classical (Aristotelian), Rogerian, and Toulmin. We'll also include argumentative essay outline examples and templates to help you understand what works. 
Communicate with confidence. Grammarly helps you communicate effectively Write with Grammarly
How is an argumentative essay structured? 
An argumentative essay uses facts, data, and logical reasoning to substantiate a specific stance on any given topic. They are typically structured to "build an argument," with a clear thesis statement , unambiguous conclusion, and as much evidential support as needed.  
While all seven types of essays follow the same introduction-body-conclusion structure, argumentative essays tend to be more complex to fit all the necessary components of a convincing argument. For example, you may want to dissect opposing points of view to strengthen your own argument, but where would you put that section? Before your argument? After? Intermingled throughout the essay with each new piece of evidence? 
There's no one right way to structure an argumentative essay; it depends on your topic, opposing viewpoints, and the readers, among other things. In fact, to accommodate different types of argumentative essay styles, three methods have emerged as the go-to formats: Classical (Aristotelian), Rogerian, and Toulmin, explained below.  
No matter the format or topic, a strong argumentative essay outline makes it easier to organize your thoughts and present your case in the best possible way. So before you get down to the actual essay writing , take a little time to prepare what you want to say in an outline. 
How to create an argumentative essay outline
Knowing how to write an outline is just half the battle. Because an argumentative essay outline requires extra structure and organization, it often requires more extensive planning than the standard essay outline . After all, the goal is to present the best argument for your topic, so you need to make sure each section is in the optimal place. 
As mentioned, there are three main options for how to structure an argumentative essay. Before we dive into the details, let's look at an overview of each so you can decide which one best fits your essay. 
Classical (Aristotelian)
When to use it: straightforward and direct arguments
The most forthright approach, the Classical or Aristotelian format is closest to traditional essay structures. It follows a simple layout: explain your argument, explain your opposition's argument, and then present your evidence, all the while relying on credibility ( ethos ), emotion ( pathos ), and reasoning ( logos ) to influence the reader. 
When to use it: both sides make valid arguments; your readers are sympathetic to the opposing position
The Rogerian format gives ample respect to opposing stances, making it a great "middle-ground" approach for representing both sides. This method is ideal if your thesis is a compromise between conflicting positions or an attempt to unify them. 
Likewise, this format is best if you're writing for readers who are already biased toward an opposing position, such as if you're arguing against societal norms. 
When to use it: complicated arguments with multiple facets; rebuttals and counterarguments
The Toulmin method is a deep analysis of a single argument. Given its methodical and detailed nature, it works best for breaking down a complicated thesis into digestible portions. 
The Toulmin method is rather nitpicky in a very systematic way. That makes it an ideal format if your essay is a rebuttal or counterargument to another essay—you're able to dissect and disprove your opposition point by point while offering a more reasonable alternative.  
Classical argumentative essay outline template
Aristotle had a gift for explaining things clearly and logically, and the Aristotelian argumentative essay structure leans into that. Also known as Classical or Classic, the Aristotelian format is the most straightforward: the writer presents their argument first and then refutes the opposing argument. 
Let's look at the details in this argumentative essay outline example for the Classical or Aristotelian format. 
I. Introduction
A. Open with a hook, something to keep the reader interested enough to read until the conclusion (known as exordium ) B. Give any background information or context necessary to understand the topic (known as narratio )  C. Provide a thesis statement explaining your stance and why you feel that way (known as proposito and partitio )
II. First reason 
A. Start with the least controversial reason to support your argument, explaining your point clearly as an overview 1. First evidential support of your reason (known as confirmatio )
2. Second evidential support of your reason, then third, and so on
B. Summarize your first reason again and tie it together with evidential support 
III. Second reason, etc. 
A. Continue to list your reasons in the same format as the first. List your reasons from least to most controversial 
IV. First opposing point of view
A. Explain the reasoning of the opposing side. Point out their defenses and evidence—what would they say if they were writing the essay?  1. Point out weaknesses and inconsistencies in their argument
2. Refute their points with evidential support (known as refutatio )
3. Reinforce your position as the more reasonable position
V. Second opposing point of view, etc. 
A. Continue to present and refute opposing points of view in the same format as the first 
VI. Conclusion
A. Reiterate your position and thesis statement, drawing on your strongest evidential support and rebuttals of opposing points (known as peroratio ) B. Wrap everything up with a thought-provoking ending or call to action (a suggestion you want the reader to take) 
Rogerian argumentative essay outline template
Of all formats, Rogerian gives the most attention to opposing arguments. Its goal is to create a middle ground between two arguments, pointing out the validity of each and finding a way to unify them as one. If positions on a particular topic are too polarized or unable to coexist, this format won't work. 
Let's take a closer look at the Rogerian argumentative essay outline example below and notice the concessions for opposing points of view. 
A. State the problem that needs to be solved and any context necessary for understanding it B. Explain the ideal solutions from your position as well as the ideal solutions from opposing positions (and point out any overlap) C. Make your thesis statement
II. Summarize the opposing position
A. Summarize the opposition's point of view respectfully; consider their defense and reasoning  1. Present evidential support for the opposing position
2. Comment on or refute their support
B. Follow the same format for additional opposing points of view
III. Validate the opposing position
A. Show that you understand and/or sympathize with the opposing position 1. Explain the context and reasoning behind your opposition's perspective
2. Elaborate on the evidence and data from opposing positions
B. Affirm the areas in which you agree with the opposition
IV. Present your position
A. Summarize your first reason for holding your position 1. Present your first piece of evidential support
2. Present your second piece of evidential support, and so on
B. Summarize your second reason for holding your position, and so on 
V. Bring both sides together (compromise)
A. Consider which aspects from each argument are most reasonable B. Propose a compromise that combines the best elements from each position
A. Reaffirm your respect for the opposing point of view B. Reiterate the areas in which the opposition can benefit from your argument and vice versa C. Summarize the earlier compromise and, if possible, end on a positive note
Toulmin argumentative essay outline template
Stephen Toulmin's original purpose was to analyze the nature of arguments, but the application of his teachings has evolved into an argumentative essay format, especially for challenging existing arguments. It focuses on the six elements that make up a good argument: claim (thesis), grounds (data and reasons), warrants, backings, qualifiers, and rebuttals. 
The argumentative essay outline example below shows the recommended order in which to put these elements: 
A. Open with a hook, if you can, to garner interest B. Explain the topic and its necessary context C. Make your thesis statement
II. Present the grounds (hard evidence) to validate your thesis
A. Present your first evidential support of data or logical reasons  B. Present your second evidential support of data or logical reasons, and so on 
III. Explain your first warrant (justification for your thesis)
A. Explain how the warrant relates back to your thesis B. Provide backing to support your warrant (could be more evidence or data or just logical reasoning) C. List any qualifiers that undermine or limit your warrant—the idea is to acknowledge any weaknesses in your own argument
IV. Explain your second warrant, and so on
A. Continue to explain your individual warrants as above 
V. Discuss opposition
A. Explain the first opposing point of view 1. Discuss the opposition fairly and transparently
2. Explain your rebuttal to defend your thesis
B. Explain the second opposing point of view, and so on 
A. Connect all your warrants and data together  B. Reiterate the opposing position and your rebuttals C. Draw a conclusion to make your final claim and reaffirm your thesis
Argumentative essay FAQs
What is an argumentative essay?
An argumentative essay is a short, nonfiction piece of writing that uses logical evidence and empirical data to convince the reader of a certain point of view. 
Argumentative essays typically include an explanation of the writer's position (thesis), evidence supporting that thesis, opposing points of view, and rebuttals against that opposition. The order in which these sections are presented, however, depends on the format. 
What are some common ways to organize an argumentative essay outline?
The most straightforward approach to an argumentative essay outline is to first present your position, including the evidence and reasoning to back it up, and then address the opposing points of view. However, the more complex the topic, the more layers must be added to the outline.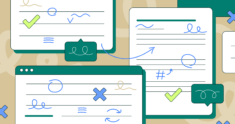 Argumentative Essay Guide
Argumentative Essay Outline

Argumentative Essay Outline: How to Structure Your Argumentative Essay
11 min read
Published on: Feb 11, 2018
Last updated on: Oct 30, 2023
People also read
The Ultimate Guide to Argumentative Essay Writing
250+ Argumentative Essay Topic Ideas To Help You Out
Argumentative Essay Examples: Samples & Tips
Learn the 3 Different Types of Argument and Multiple Argument Claims
Share this article
Preparing to write an argumentative essay but don't know where to start?
Making an outline is an important step in prewriting. Having a defined outline makes the essay writing process much simpler. It helps you logically present your ideas and saves you from getting stuck with writer's block.
In this blog, we are going to teach you about how to write an outline for your essay. You'll also get examples and templates to help you out.
So continue reading!
On This Page On This Page
How To Write An Argumentative Essay Outline?
A simple argumentative essay outline follows the same structure as any other type of essay. The difference lies in the content of the body paragraphs. Unlike a persuasive essay, where the focus is on convincing the reader through emotional appeals, the argumentative essay presents the argument.
Some paragraphs introduce your own argument, while others state the opposing arguments and their refutations.
Here is an argumentative essay outline template you could follow for writing your essay:
The most common structure to craft an argumentative essay is as follows:
1. Argumentative Essay Introduction
The introductory paragraph introduces the main argument and provides a brief background of the argumentative essay topic you chose. Essay introductions act as a roadmap for the entire essay. For an argumentative essay, this is where you lay the foundation for your argument. An introduction comprises the following essential components:
A hook statement is written to grab the attention of your reader immediately. It should intrigue the reader and make them read the complete essay. For example, if you are writing an argumentative essay on animal testing, your hook statement could be:
Provide brief background information about your argument and the main claim of your essay. It will make it easier for the reader to understand the argument you will make in your essay. For example:
An argumentative essay thesis statement should highlight your perspective, stance, and reason for your position. A thesis statement must be clearly defined, arguable, and defendable. It should express the importance of your argument and a reason why the reader should read your essay. For Example:
In case you're looking for some inspiration for your topic, check out our argumentative essay topics blog!
2. Argumentative Essay Supporting Paragraphs
In the body paragraph, you present your point of view and provide evidence that supports your argument. The goal here is to explain how valid your claim is by providing evidence that strengthens your argument.
For Example:
Here are four basic things that a body paragraph should state.
a. The purpose: Why are you making an argument about a particular issue?
b. Topic sentence: This is a fact or an example that helps the reader better understand your argument. The topic sentence of a paragraph should focus on just one point.
c. Provide evidence: State facts with examples and statistics that support your thesis statement and the topic sentence. Make sure that you have collected authentic evidence from credible sources.
d. Concluding sentence: The concluding sentence should reassert how the topic sentence helps the reader better understand the claim.
3. Argumentative Essay Counter Arguments Paragraph
The counter-argument is the other side of the issue that you will prove wrong by stating the specific reasons. In this paragraph, you mention the opposing views that the reader might pose against your argument and refute them. Conclude this paragraph by reasserting the thought provoking central idea of your essay.
4. Argumentative Essay Conclusion
A good argumentative essay conclusion summarizes the entire discussion of the essay and provides a call to action. It holds the same significance as the introduction paragraph. Here, you restate your thesis statement to remind the reader of your essay's overall argument. Tell the reader that you have critically analyzed both sides of the argument. And based on the evidence, you have proved your side of the argument right. Explain the importance of your argument and bring your discussion to a logical end. You can propose a solution if your claim has specified a problem or make future predictions about the claim. Tell your reader the consequences if your argument is not believed and what good will happen if it's believed.
Here is an example:
Use the following argumentative essay outline graphic organizer to structure your essay efficiently.
Argumentative Essay Outline Graphic Organizer
Here's a video demonstrating how you can prepare an argumentative essay outline: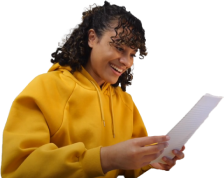 Paper Due? Why Suffer? That's our Job!
Types of Arguments and Argumentative Essay Outlines
Your argumentative essay structure is affected by the type of argument you are using. There are three argumentative writing models: Classical, Rogerian, and Toulmin.
Let's take a look at each one:
Classical Argument
The classical argument is the oldest and most used argument model. It is based on the principles of rhetoric, which is the art of persuasion. This type of argument has a clear structure with distinct steps, making it an ideal choice for an essay or paper.
Here is the classical argumentative writing structure.
Classical Argumentative Essay Outline Template
Rogerian argument.
The Rogerian model allows both sides of an issue to be discussed to reach a common ground.
Unlike the classical approach, the Rogerian argument seeks to understand both sides of an issue before moving forward. This style of argumentation does not look for a single 'right' answer but seeks to create a dialogue between all parties.
Rhetorical Rogerian Argumentative Essay Outline Template
Toulmin argument.
The Toulmin argument is a model that breaks down an issue into its component parts to analyze it more thoroughly. The Toulmin argument is composed of six parts: a claim, grounds, warrant, backing, qualifier, and rebuttal.
The first part lays out the main point being argued (the "claim") . This is followed by the evidence that supports it (the "grounds") . It is then connected to an underlying assumption or principle (the "warrant") .
The warrant is then supported by additional evidence (the "backing") , which may be followed by qualifications (the "qualifier") . Finally, the argument may anticipate and address possible counterarguments (the "rebuttal") .
Toulmin Argumentative Essay Outline Template
Tough Essay Due? Hire Tough Writers!
Argumentative Essay Outline Examples
Argumentative Essay Outline Example PDF
Argumentative Essay Outline Worksheet
5 Paragraph Argumentative Essay Outline
MLA Argumentative Essay Outline
Conclusion Argumentative Essay Outline
Argumentative Essay Outline AP Lang
Vaccine Argumentative Essay Outline
Social Media Argumentative Essay Outline
Abortion Argumentative Essay Outline
Gun Control Argumentative Essay Outline
Need more sample essays to get a better idea? Give our argumentative essay examples a read!
The Bottom Line! We've covered all the essential elements of structuring your argumentative essay. With this guide, you're now well-prepared to craft a compelling essay that effectively presents your viewpoint and supports your argument with evidence.
Remember the key components: the introduction that hooks your reader, a clear thesis statement, well-organized body paragraphs, counterarguments, and a strong conclusion. Don't forget to cite your sources properly to give credibility to your work.
If you are unable to craft a perfect outline, you can always seek the help of an expert and professional essay writer at MyPerfectWords.com.
Our affordable argumentative essay writing service can help you write a top-notch argumentative paper. Our expert writers conduct research to find facts and evidence to support your claim and write an original essay according to your needs.
So reach out to our custom essay writing service today!
Nova A. (Literature, Marketing)
Nova Allison is a Digital Content Strategist with over eight years of experience. Nova has also worked as a technical and scientific writer. She is majorly involved in developing and reviewing online content plans that engage and resonate with audiences. Nova has a passion for writing that engages and informs her readers.
Paper Due? Why Suffer? That's our Job!
Keep reading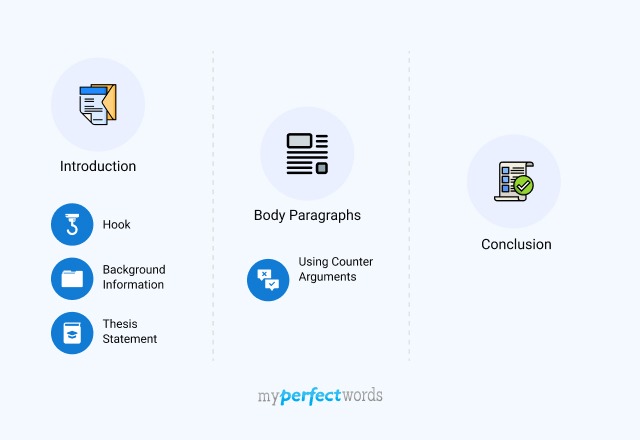 We value your privacy
We use cookies to improve your experience and give you personalized content. Do you agree to our cookie policy?
Website Data Collection
We use data collected by cookies and JavaScript libraries.
Are you sure you want to cancel?
Your preferences have not been saved.
Purdue Online Writing Lab Purdue OWL® College of Liberal Arts
Argumentative Essays

Welcome to the Purdue OWL
This page is brought to you by the OWL at Purdue University. When printing this page, you must include the entire legal notice.
Copyright ©1995-2018 by The Writing Lab & The OWL at Purdue and Purdue University. All rights reserved. This material may not be published, reproduced, broadcast, rewritten, or redistributed without permission. Use of this site constitutes acceptance of our terms and conditions of fair use.
The Modes of Discourse—Exposition, Description, Narration, Argumentation (EDNA)—are common paper assignments you may encounter in your writing classes. Although these genres have been criticized by some composition scholars, the Purdue OWL recognizes the wide spread use of these approaches and students' need to understand and produce them.
What is an argumentative essay?
The argumentative essay is a genre of writing that requires the student to investigate a topic; collect, generate, and evaluate evidence; and establish a position on the topic in a concise manner.
Please note : Some confusion may occur between the argumentative essay and the expository essay. These two genres are similar, but the argumentative essay differs from the expository essay in the amount of pre-writing (invention) and research involved. The argumentative essay is commonly assigned as a capstone or final project in first year writing or advanced composition courses and involves lengthy, detailed research. Expository essays involve less research and are shorter in length. Expository essays are often used for in-class writing exercises or tests, such as the GED or GRE.
Argumentative essay assignments generally call for extensive research of literature or previously published material. Argumentative assignments may also require empirical research where the student collects data through interviews, surveys, observations, or experiments. Detailed research allows the student to learn about the topic and to understand different points of view regarding the topic so that she/he may choose a position and support it with the evidence collected during research. Regardless of the amount or type of research involved, argumentative essays must establish a clear thesis and follow sound reasoning.
The structure of the argumentative essay is held together by the following.
A clear, concise, and defined thesis statement that occurs in the first paragraph of the essay.
In the first paragraph of an argument essay, students should set the context by reviewing the topic in a general way. Next the author should explain why the topic is important ( exigence ) or why readers should care about the issue. Lastly, students should present the thesis statement. It is essential that this thesis statement be appropriately narrowed to follow the guidelines set forth in the assignment. If the student does not master this portion of the essay, it will be quite difficult to compose an effective or persuasive essay.
Clear and logical transitions between the introduction, body, and conclusion.
Transitions are the mortar that holds the foundation of the essay together. Without logical progression of thought, the reader is unable to follow the essay's argument, and the structure will collapse. Transitions should wrap up the idea from the previous section and introduce the idea that is to follow in the next section.
Body paragraphs that include evidential support.
Each paragraph should be limited to the discussion of one general idea. This will allow for clarity and direction throughout the essay. In addition, such conciseness creates an ease of readability for one's audience. It is important to note that each paragraph in the body of the essay must have some logical connection to the thesis statement in the opening paragraph. Some paragraphs will directly support the thesis statement with evidence collected during research. It is also important to explain how and why the evidence supports the thesis ( warrant ).
However, argumentative essays should also consider and explain differing points of view regarding the topic. Depending on the length of the assignment, students should dedicate one or two paragraphs of an argumentative essay to discussing conflicting opinions on the topic. Rather than explaining how these differing opinions are wrong outright, students should note how opinions that do not align with their thesis might not be well informed or how they might be out of date.
Evidential support (whether factual, logical, statistical, or anecdotal).
The argumentative essay requires well-researched, accurate, detailed, and current information to support the thesis statement and consider other points of view. Some factual, logical, statistical, or anecdotal evidence should support the thesis. However, students must consider multiple points of view when collecting evidence. As noted in the paragraph above, a successful and well-rounded argumentative essay will also discuss opinions not aligning with the thesis. It is unethical to exclude evidence that may not support the thesis. It is not the student's job to point out how other positions are wrong outright, but rather to explain how other positions may not be well informed or up to date on the topic.
A conclusion that does not simply restate the thesis, but readdresses it in light of the evidence provided.
It is at this point of the essay that students may begin to struggle. This is the portion of the essay that will leave the most immediate impression on the mind of the reader. Therefore, it must be effective and logical. Do not introduce any new information into the conclusion; rather, synthesize the information presented in the body of the essay. Restate why the topic is important, review the main points, and review your thesis. You may also want to include a short discussion of more research that should be completed in light of your work.
A complete argument
Perhaps it is helpful to think of an essay in terms of a conversation or debate with a classmate. If I were to discuss the cause of World War II and its current effect on those who lived through the tumultuous time, there would be a beginning, middle, and end to the conversation. In fact, if I were to end the argument in the middle of my second point, questions would arise concerning the current effects on those who lived through the conflict. Therefore, the argumentative essay must be complete, and logically so, leaving no doubt as to its intent or argument.
The five-paragraph essay
A common method for writing an argumentative essay is the five-paragraph approach. This is, however, by no means the only formula for writing such essays. If it sounds straightforward, that is because it is; in fact, the method consists of (a) an introductory paragraph (b) three evidentiary body paragraphs that may include discussion of opposing views and (c) a conclusion.
Longer argumentative essays
Complex issues and detailed research call for complex and detailed essays. Argumentative essays discussing a number of research sources or empirical research will most certainly be longer than five paragraphs. Authors may have to discuss the context surrounding the topic, sources of information and their credibility, as well as a number of different opinions on the issue before concluding the essay. Many of these factors will be determined by the assignment.
Argumentative Essay – Outline, Form, and Examples
What is an argumentative essay?
An argumentative essay requires the writer to investigate a specific topic by collecting and evaluating evidence to establish a position on the subject matter.
When preparing to compose a good argumentative essay, utilize the following steps:
Step 1: Select a topic.
Step 2: Identify a position.
Step 3: Locate appropriate resources.
Step 4: Identify evidence supporting the position. ( NOTE: If there is little evidence in support of the claim, consider re-examining the main argument.)
When gathering evidence, use credible sources . To determine the credibility of the source, consider authority, currency, accuracy, and objectivity:
Who is the author ? Are they an expert in the field? Has a reputable publisher published the work?
How current is the information in the source? Does the currency of the source matter? Does the age of the source impact the content? Is there newer information that disproves the source's information?
Can other sources verify the accuracy of the information? Does the information contradict that found in other commonly accepted sources?
Is there any evidence of bias, or is the source objective ? Is the research sponsored by an organization that may skew the information?
The following are typically recognized as providing appropriate, credible research material:
Peer-reviewed journals/research papers
Government agencies
Professional organizations
Library databases
Reference books
Writers should avoid using the following sources:
Social media posts
Out-of-date materials
Step 5: Utilize the research to determine a thesis statement that identifies the topic, position, and support(s).
Step 6: Use the evidence to construct an outline, detailing the main supports and relevant evidence.
Argumentative essay outline
After gathering all of the necessary research, the next step in composing an argumentative essay focuses on organizing the information through the use of an outline:
Introduction
Attention Grabber/Hook
Background Information: Include any background information pertinent to the topic that the reader needs to know to understand the argument.
Thesis: State the position in connection to the main topic and identify the supports that will help prove the argument.
Topic sentence
Identify evidence in support of the claim in the topic sentence
Explain how the evidence supports the argument
Evidence 3 (Continue as needed)
Support 2 (Continue as needed)
Restate thesis
Review main supports
Concluding statement
Invite the audience to take a specific action.
Identify the overall importance of the topic and position.
How to write an argumentative essay
Regardless of the writer's topic or point of view, an argumentative essay should include an introductory paragraph, body paragraphs, a conclusion, and works cited.
Background information
Body Paragraphs
Analysis of evidence
Rephrased thesis
Review of main ideas
Call to action
Works Cited
Argumentative essay introduction
The introduction sets the tone for the entire paper and introduces the argument. In general, the first paragraph(s) should attract the reader's attention, provide relevant context, and conclude with a thesis statement.
To attract the reader's attention , start with an introductory device. There are several attention-grabbing techniques, the most common of which consist of the following:
The writer can emphasize the topic's importance by explaining the current interest in the topic or indicating that the subject is influential.
Pertinent statistics give the paper an air of authority.
There are many reasons for a stimulating statement to surprise a reader. Sometimes it is joyful; sometimes it is shocking; sometimes it is surprising because of who said it.
An interesting incident or anecdote can act as a teaser to lure the reader into the remainder of the essay. Be sure that the device is appropriate for the subject and focus of what follows.
Provide the reader with relevant context and background information necessary to understand the topic.
Conclude with a thesis statement that identifies the overall purpose of the essay (topic and position). Writers can also include their support directly in the thesis, which outlines the structure of the essay for the reader.
Avoid the following when writing the introduction to argumentative writing:
Starting with dictionary definitions is too overdone and unappealing.
Do not make an announcement of the topic like "In this paper I will…" or "The purpose of this essay is to…."
Evidence supporting or developing the thesis should be in the body paragraphs, not the introduction.
Beginning the essay with general or absolute statements such as "throughout history..." or "as human beings we always..." or similar statements suggest the writer knows all of history or that all people behave or think in the same way.
Argumentative essay thesis
The thesis statement is the single, specific claim the writer sets out to prove and is typically positioned as the last sentence of the introduction . It is the controlling idea of the entire argument that identifies the topic, position, and reasoning.
When constructing a thesis for an argumentative paper, make sure it contains a side of the argument, not simply a topic. An argumentative thesis identifies the writer's position on a given topic. If a position cannot be taken, then it is not argumentative thesis:
Topic: Capital punishment is practiced in many states.
Thesis: Capital punishment should be illegal.
While not always required, the thesis statement can include the supports the writer will use to prove the main claim. Therefore, a thesis statement can be structured as follows:
TOPIC + POSITION (+ SUPPORTS)
No Supports: College athletes (TOPIC) should be financially compensated (POSITION).
Supports: College athletes (TOPIC) should be financially compensated (POSITION) because they sacrifice their minds and bodies (SUPPORT 1), cannot hold
Argumentative essay body paragraphs
Body paragraphs can be of varying lengths, but they must present a coherent argument unified under a single topic. They are rarely ever longer than one page, double-spaced; usually they are much shorter.
Lengthy paragraphs indicate a lack of structure. Identify the main ideas of a lengthy paragraph to determine if they make more sense as separate topics in separate paragraphs.
Shorter paragraphs usually indicate a lack of substance; there is not enough evidence or analysis to prove the argument. Develop the ideas more or integrate the information into another paragraph.
The structure of an argumentative paragraph should include a topic sentence, evidence, and a transition.
The topic sentence is the thesis of the paragraph that identifies the arguable point in support of the main argument. The reader should know exactly what the writer is trying to prove within the paragraph by reading the first sentence.
The supporting evidence and analysis provide information to support the claim. There should be a balance between the evidence (facts, quotations, summary of events/plot, etc.) and analysis (interpretation of evidence). If the paragraph is evidence-heavy, there is not much of an argument; if it is analysis-heavy, there is not enough evidence in support of the claim.
The transition can be at the beginning or the end of a paragraph. However, it is much easier to combine the transition with the concluding observation to help the paragraphs flow into one another. Transitions in academic writing should tell the reader where you were, where you are going, and relate to the thesis.
Some essays may benefit from the inclusion of rebuttals to potential counterarguments of the writer's position.
Argumentative essay conclusion
The conclusion should make readers glad they read the paper. It can suggest broader implications that will not only interest readers but also enrich their understanding in some way. There are three aspects to follow when constructing the conclusion: rephrase the thesis, synthesize information, and call the reader to action.
Rephrased the thesis in the first sentence of the conclusion. It must be in different words; do not simply write it verbatim.
Synthesize the argument by showing how the paper's main points support the argument.
Propose a course of action or a solution to an issue. This can redirect the reader's thought process to apply the ideas to their life or to see the broader implications of the topic.
Avoid the following when constructing the conclusion:
Beginning with an unnecessary, overused phrase such as "in conclusion," "in summary," or "in closing;" although these phrases can work in speeches, they come across as trite in writing
Introducing a new idea or subtopic in the conclusion
Making sentimental, emotional appeals that are out of character with the rest of the paper
Including evidence (quotations, statistics, etc.) that should be in the body of the paper
Argumentative essay examples
Examples of argumentative essays vary depending upon the type:
Academic essays differ based upon the topic and position. These essays follow a more traditional structure and are typically assigned in high school or college. Examples of academic argumentative essay topics include the following:
Advantages or disadvantages of social media
Animal testing
Art education
Benefit or detriment of homework
Capital punishment
Class warfare
Immigration
School uniforms
Universal healthcare
Violence in video games
Argumentative literary essays are typically more informal and do not follow the same structure as an academic essay. The following are popular examples of argumentative literary essays:
"Letter from Birmingham Jail" by Martin Luther King, Jr.
"Death of the Moth" by Virginia Woolf
"Shooting an Elephant" by George Orwell
"Thoughts for the Times on War and Death" by Sigmund Freud
"Does the Truth Matter? Science, Pseudoscience, and Civilization" by Carl Sagan
"Self-Reliance" by Ralph Waldo Emerson
How to Write an Argumentative Essay: Easy Guide with Tips and Examples
What Is an Argumentative Essay
Argumentative essays involve a strong stance on an issue to sway the reader toward the author's viewpoint. This differs from a persuasive essay, which relies more on the writer's emotions and views.
This kind of essay typically necessitates a deep study of argumentative essay topics and is structured in three main parts consisting of five paragraphs: one opening, three body, and one closing. Argumentative essays aim to get the reader to agree with the thesis statement, which is backed by evidence, facts, and data. At that point, you should specify your main thought or thesis statement while considering this. It will be the focus of attention for whatever comes after this juncture.
A student is given this kind of paper to practice debating. As a result, it may significantly impact a person's ability to speak in front of an audience later in life. Concentrating on facts and information while writing an argumentative essay rather than your opinions or preferences is crucial. The author may choose to present opposing views equally or to favor one over the other. Nevertheless, the thesis must contain all the main arguments and rebuttals discussed in the paper. It is similar to a political dialogue with oneself in many aspects. Now that you understand what is an argumentative essay let's browse through more interesting details that make up an argumentative essay.
Elements of an Argumentative Essay
The key elements of an argument include the following:
1. Problem Statement - Academic papers often begin with an unanswered question, a contradiction, or an explanation of a crucial concept. This is standard practice in academic writing to grab the reader's attention, highlight the importance of the study, and identify the literature to which the study will add.
2. Literature Review - After stating the problem, describe a gap in the literature that the research is trying to fill. This gap can be an unresolved question, a paradox, a missing piece of information, a theoretical inconsistency, or any other flaw in the existing understanding of the phenomenon in question.
3. The Research Focus - A statement describing the specific emphasis of the research is included after the literature review. This might be expressed in various ways, such as a question, a hypothesis, or—more frequently—a declaration of the research's goals or objectives.
4. Method and Methodology - The approach and methodology explain how you would answer the inquiry or how you achieved your results. Normally, the argumentative essay introduction and abstract concisely summarize the procedure and methodology. Here you outline your extensive research process, present conclusions, and explain why these steps were essential for the project. You should aim to concisely provide the most pertinent information using a few terms.
5. Results/Evidence - You're informing the reader of what you discovered. Evidence may be arranged according to methodological components, major topics, theories, concepts, case studies, historical eras, laws, literary genres, contexts, geographic regions, or other categories. The discussion must be directly related to the thesis's issue or argument, which is crucial.
6. Discussion and Conclusion - The last part of the storyline involves providing the answer to the inquiry or summarizing the argument and the primary proof used to validate it. This is then followed by a review of the importance of the research and the implications that result from it.
How to Write an Argumentative Essay with Steps
For an argumentative essay to be effective, having more than one opinion isn't enough. A strong stance won't be impactful if improperly organized and supported with sound reasons and facts. With this easy-to-follow guide, let us discover how to write an argumentative essay tailored to your target audience!
In the meantime, you can always ask us - ' write essay for me ' without putting in your effort!
Choose Your Research Sources for Your Argumentative Essay
Researching the available literature in-depth is necessary for an argumentative essay. Additionally, they call for empirical study, where a writer gathers the data through the following techniques.
Interviews.
Experiments.
Observations.
Present your readers with dependable sources that back up your assertions. It's wise to read material from both sides of the subject. For the most current data, try and use sources released within the last two decades unless there is a distinct reason why not. Here are some good sources to look at:
Books produced by scholarly presses
Scholarly journals
Academic resources such as EBSCO and JSTOR
Nationally distributed publications like The New York Times
And if you struggle with finding good academic sources, feel free to use our research paper help !
Consider the Argumentative Essay Outline
As the argumentative essay structure is contingent upon its content and argument, each essay will have its particular structural difficulties. However, a fundamental part of the writing process is honing the ability to put forth an argument that is both convincing and lucid. Let's take a look at the argumentative essay format:
Start with the main claim in the introduction – The core thesis you want to support. Establishing your claim is one of the most crucial components of any academic work, whether a movie review essay , a presentation, a dissertation, a research paper, or a thesis. A strong assertion should be audacious, captivating, and, most crucially, debatable.
Present the proofs in the body paragraphs - Facts, data, sources, and examples must be provided as evidence and correctly connected. It is essential to acknowledge that just because there is evidence, it does not necessarily make the proposition true. You must contribute some effort to convince your reader of the relationship between the data and your reasoning.
Find opposing arguments and respond to them - Taking other perspectives into account and looking for potential objections is also essential. We may favor ideas that endorse our views, which can result in one-sided or faulty arguments. If we take the time to actively consider opposing opinions and incorporate them into our own thinking, we can create arguments with more depth and complexity.
Conclusion - The last piece of your argumentative essay outline is the conclusion, which should be an informed summary of the argument, using language that is in line with the reliability of your discoveries. You may use this as a chance to make predictions or recommendations, offer some practical applications, or identify potential further research.
Add Transitions within Argumentative Essay Paragraphs
At this point, you should have at least three strong body paragraphs, each containing 3-5 pieces of supporting evidence and your personal analysis/synthesis. It's a good idea to ensure that the paragraph's topic sentences still reflect the rest of the content. And consider the relationship between these arguments.
If needed, reorganize your paragraphs for the most logical order. To take your entire essay to the next level, add some sentences at the beginning or end of each paragraph to link the argumentative essay ideas together.
Add Bibliography to Your Argumentative Essay
See what bibliographic style your teacher wants you to use. Generally, the instructions will include 'MLA style,' 'APA,' etc., or they will give you their own rules.
These guidelines will specify how to structure your 'works cited' section after your essay with the complete bibliographic information and how to format your citations in the body of your essay.
Revise Your Final Argumentative Essay
As you are editing, look through your work from start to finish. Does everything make sense? Are there any quotations or paraphrases that don't have a context? Are there any sudden changes in the subject? Fix it up!
Verify your thesis statement twice, as your essay's success hinges on the clarity of this statement, and without a clear thesis, it is difficult to write an outstanding essay. Make sure it is:
Debatable because someone could disagree with this assertion notwithstanding the facts.
Narrow & specific: Avoids a stance that is too wide to support.
Complex: demonstrates your profound thought processes by taking into account the qualifiers and/or objections in your argument.
Earn a Grade You Really Deserve!
Let our expert writers craft a compelling argument that will convince even the toughest critics!
3 Ways to Approach Argumentative Writing
Classical Approach - This is the most common approach and where you should:
Introduce your issue. Most lecturers will want you to deliver a strong thesis statement after your introductory paragraph. The goal is to introduce your main points to your audience before delving further.
Explain the problem in detail. Provide the reasons why a certain course of action or thinking is required to make your case. This will happen throughout several sentences.
Address the opposition. Briefly describe the opposing viewpoint in a few paragraphs. Make each argument against the adversary.
Provide your proof. After addressing the opposing viewpoint, explain why your side is superior.
Present your conclusion. Reiterate your core claim or thesis and highlight the important aspects of your argument in your conclusion. This is a good time to urge your audience to act if you advocate for change. Inform them of the changes they might make.
Rogerian Approach - The Rogerian method works well for argumentative pieces on contentious issues like global warming, gender identity, and philosophical problems. In contrast to other approaches, there is no set framework to adhere to. Instead, it involves giving both sides of an argument equal weight when presenting the facts. A broader view is essential, and finding a compromise is more significant than finding a solution.
Toulmin Approach - Polemical debates can benefit greatly from this tactic. It seeks to reduce pointless debates by locating areas of agreement within a discussion. For instance, if your topic is whether animal testing is banned, you would need to examine the most important points on both sides of the debate. You may discuss the benefits and drawbacks here.
Good Argumentative Essay Topics
Here are some good argumentative essay topics from our argumentative essay writing service you can consider for your next assignment:
Are virtual personalities expected to adhere to the same ethical codes as human influencers?
Should businesses be mandated to offer retraining and educational opportunities for workers that have been laid off?
Do social media networks bear any responsibility for the harm caused to their users?
Is remote work a workable solution for contemporary workplaces?
Is gene editing appropriate to remove inherited illnesses or improve physical characteristics?
Is it wise to prioritize sustainable agriculture and plant-based diets to lessen carbon emissions?
Who should be held liable for incidents involving autonomous cars?
Are gig workers deserving of the same advantages and security as regular workers?
Does playing violent video games correlate with aggressive behavior in children and adolescents?
Should corporations be permitted to secure exclusive rights to genes and genetic data for commercial gain?
Read also an informative article about the movie review essay .
Argumentative Essay Examples
Below you can find some good argumentative essay examples from our argumentative essay writer . The first essay talks about the value that comes with the freedom of being able to strike for public workers.
Argumentative Essay Example: Should Public Workers be Allowed to Strike?
Say goodbye to 'stress at work' and welcome the 'freedom to express yourself.' Most public workers are denied their right to expression even after being exposed to bad working conditions and rights violations. These violations deny them the morale to perform well in their duties. Enabling workers to strike motivates them to work since it encourages them to speak out whenever they feel their rights, safety, and/or regulations have been compromised. Countries across the globe should always allow public workers to strike. ‍
The second essay from our dissertation writing services discusses the importance of economic equality in a nation, alongside possible repercussions and potential threats if not met.
At this point, you should be well aware of the argumentative essay definition and the ways you can structure it perfectly. You might even have already composed your argumentative essay and would like to have it evaluated. In this case, don't hesitate to contact us. We can review your academic essays and help you gain the grade you deserve. If you haven't written it yet, our service can assist you. Even if you want to know how to write an autobiography , all you need to do is submit your essay writing help request, and we'll take care of it in a flash!
Take a Stand and Impress Your Audience!
Order your persuasive argumentative essay today and let us help you make a powerful case!
Related Articles
Writing an Argumentative Research Paper
Library Resources
Books & EBooks
What is an Argumentative Research Essay?
Choosing a Topic
How to Write a Thesis Statement Libguide
Structure & Outline
Types of Sources
OER Resources
Copyright, Plagiarism, and Fair Use
Examples of argumentative essays
Skyline College libguides: MLA Sample Argumentative Papers
Ebooks in Galileo
Video Tutorial
Structure & Outline
Usually written in the five-paragraph structure, the argumentative essay format consists of an introduction, 2-3 body paragraphs, and a conclusion.
A works cited page or reference page (depending on format) will be included at the end of the essay along with in-text citations within the essay.
When writing an argumentative research essay, create an outline to structure the research you find as well as help with the writing process. The outline of an argumentative essay should include an introduction with thesis statement, 3 main body paragraphs with supporting evidence and opposing viewpoints with evidence to disprove, along with an conclusion.
The example below is just a basic outline and structure
I. Introduction: tells what you are going to write about. Basic information about the issue along with your thesis statement.
A. Basic information
B. Thesis Statement
II. Body 1 : Reason 1 write about the first reason that proves your claim on the issue and give supporting evidence
A. supporting evidence
B. Supporting evidence
II. Body 2 .: Reason 2 write about the third reason that proves your claim on the issue and give supporting evidence
A. supporting evidence
III. Body 3 : Reason 3 write about the fourth reason that proves your claim on the issue and give supporting evidence
IV. Counter arguments and responses. Write about opposing viewpoints and use evidence to refute their argument and persuade audience in your direction or viewpoint
A. Arguments from other side of the issue
B. Refute the arguments
V. Conclusion
<< Previous: How to Write a Thesis Statement Libguide
Next: Conducting Research >>
Last Updated: Mar 20, 2023 6:07 PM
URL: https://wiregrass.libguides.com/c.php?g=1188383
Have a language expert improve your writing
Run a free plagiarism check in 10 minutes, generate accurate citations for free.
Knowledge Base
How to write an essay outline | Guidelines & examples
How to Write an Essay Outline | Guidelines & Examples
Published on August 14, 2020 by Jack Caulfield . Revised on July 23, 2023.
An essay outline is a way of planning the structure of your essay before you start writing. It involves writing quick summary sentences or phrases for every point you will cover in each paragraph , giving you a picture of how your argument will unfold.
Table of contents
Organizing your material, presentation of the outline, examples of essay outlines, other interesting articles, frequently asked questions about essay outlines.
At the stage where you're writing an essay outline, your ideas are probably still not fully formed. You should know your topic  and have already done some preliminary research to find relevant sources , but now you need to shape your ideas into a structured argument.
Creating categories
Look over any information, quotes and ideas you've noted down from your research and consider the central point you want to make in the essay—this will be the basis of your thesis statement . Once you have an idea of your overall argument, you can begin to organize your material in a way that serves that argument.
Try to arrange your material into categories related to different aspects of your argument. If you're writing about a literary text, you might group your ideas into themes; in a history essay, it might be several key trends or turning points from the period you're discussing.
Three main themes or subjects is a common structure for essays. Depending on the length of the essay, you could split the themes into three body paragraphs, or three longer sections with several paragraphs covering each theme.
As you create the outline, look critically at your categories and points: Are any of them irrelevant or redundant? Make sure every topic you cover is clearly related to your thesis statement.
Order of information
When you have your material organized into several categories, consider what order they should appear in.
Your essay will always begin and end with an introduction and conclusion , but the organization of the body is up to you.
Consider these questions to order your material:
Is there an obvious starting point for your argument?
Is there one subject that provides an easy transition into another?
Do some points need to be set up by discussing other points first?
Receive feedback on language, structure, and formatting
Professional editors proofread and edit your paper by focusing on:
Academic style
Vague sentences
Style consistency
See an example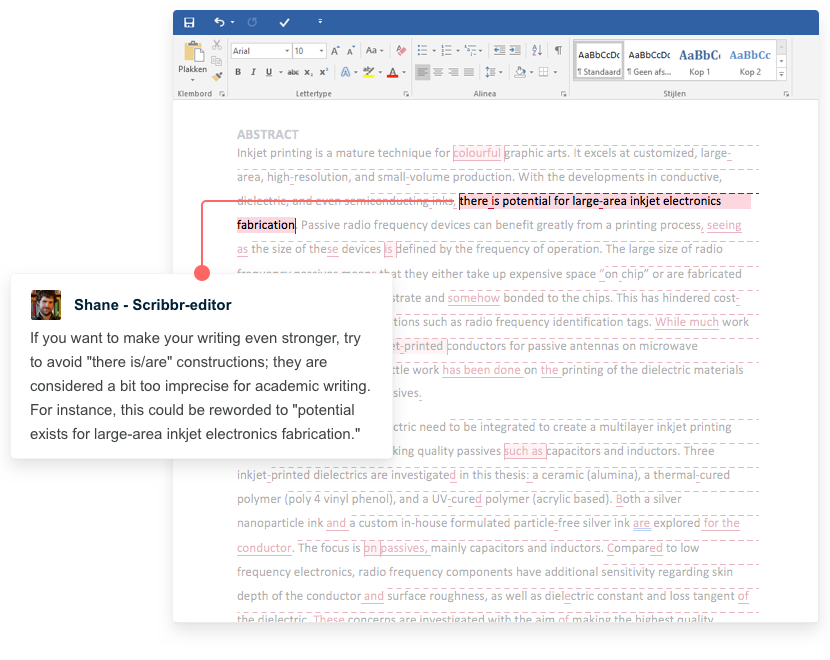 Within each paragraph, you'll discuss a single idea related to your overall topic or argument, using several points of evidence or analysis to do so.
In your outline, you present these points as a few short numbered sentences or phrases.They can be split into sub-points when more detail is needed.
The template below shows how you might structure an outline for a five-paragraph essay.
Thesis statement
First piece of evidence
Second piece of evidence
Summary/synthesis
Importance of topic
Strong closing statement
You can choose whether to write your outline in full sentences or short phrases. Be consistent in your choice; don't randomly write some points as full sentences and others as short phrases.
Examples of outlines for different types of essays are presented below: an argumentative, expository, and literary analysis essay.
Argumentative essay outline
This outline is for a short argumentative essay evaluating the internet's impact on education. It uses short phrases to summarize each point.
Its body is split into three paragraphs, each presenting arguments about a different aspect of the internet's effects on education.
Importance of the internet
Concerns about internet use
Thesis statement: Internet use a net positive
Data exploring this effect
Analysis indicating it is overstated
Students' reading levels over time
Why this data is questionable
Video media
Interactive media
Speed and simplicity of online research
Questions about reliability (transitioning into next topic)
Evidence indicating its ubiquity
Claims that it discourages engagement with academic writing
Evidence that Wikipedia warns students not to cite it
Argument that it introduces students to citation
Summary of key points
Value of digital education for students
Need for optimism to embrace advantages of the internet
Expository essay outline
This is the outline for an expository essay describing how the invention of the printing press affected life and politics in Europe.
The paragraphs are still summarized in short phrases here, but individual points are described with full sentences.
Claim that the printing press marks the end of the Middle Ages.
Provide background on the low levels of literacy before the printing press.
Present the thesis statement: The invention of the printing press increased circulation of information in Europe, paving the way for the Reformation.
Discuss the very high levels of illiteracy in medieval Europe.
Describe how literacy and thus knowledge and education were mainly the domain of religious and political elites.
Indicate how this discouraged political and religious change.
Describe the invention of the printing press in 1440 by Johannes Gutenberg.
Show the implications of the new technology for book production.
Describe the rapid spread of the technology and the printing of the Gutenberg Bible.
Link to the Reformation.
Discuss the trend for translating the Bible into vernacular languages during the years following the printing press's invention.
Describe Luther's own translation of the Bible during the Reformation.
Sketch out the large-scale effects the Reformation would have on religion and politics.
Summarize the history described.
Stress the significance of the printing press to the events of this period.
Literary analysis essay outline
The literary analysis essay outlined below discusses the role of theater in Jane Austen's novel Mansfield Park .
The body of the essay is divided into three different themes, each of which is explored through examples from the book.
Describe the theatricality of Austen's works
Outline the role theater plays in Mansfield Park
Introduce the research question : How does Austen use theater to express the characters' morality in Mansfield Park ?
Discuss Austen's depiction of the performance at the end of the first volume
Discuss how Sir Bertram reacts to the acting scheme
Introduce Austen's use of stage direction–like details during dialogue
Explore how these are deployed to show the characters' self-absorption
Discuss Austen's description of Maria and Julia's relationship as polite but affectionless
Compare Mrs. Norris's self-conceit as charitable despite her idleness
Summarize the three themes: The acting scheme, stage directions, and the performance of morals
Answer the research question
Indicate areas for further study
If you want to know more about AI tools , college essays , or fallacies make sure to check out some of our other articles with explanations and examples or go directly to our tools!
Ad hominem fallacy
Post hoc fallacy
Appeal to authority fallacy
False cause fallacy
Sunk cost fallacy
College essays
Choosing Essay Topic
Write a College Essay
Write a Diversity Essay
College Essay Format & Structure
Comparing and Contrasting in an Essay
 (AI) Tools
Grammar Checker
Paraphrasing Tool
Text Summarizer
AI Detector
Plagiarism Checker
Citation Generator
A faster, more affordable way to improve your paper
Scribbr's new AI Proofreader checks your document and corrects spelling, grammar, and punctuation mistakes with near-human accuracy and the efficiency of AI!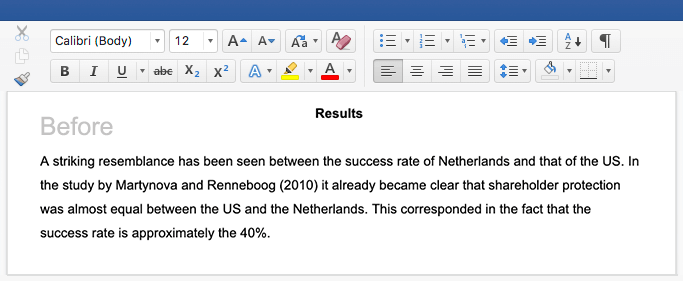 Proofread my paper
You will sometimes be asked to hand in an essay outline before you start writing your essay . Your supervisor wants to see that you have a clear idea of your structure so that writing will go smoothly.
Even when you do not have to hand it in, writing an essay outline is an important part of the writing process . It's a good idea to write one (as informally as you like) to clarify your structure for yourself whenever you are working on an essay.
If you have to hand in your essay outline , you may be given specific guidelines stating whether you have to use full sentences. If you're not sure, ask your supervisor.
When writing an essay outline for yourself, the choice is yours. Some students find it helpful to write out their ideas in full sentences, while others prefer to summarize them in short phrases.
You should try to follow your outline as you write your essay . However, if your ideas change or it becomes clear that your structure could be better, it's okay to depart from your essay outline . Just make sure you know why you're doing so.
Cite this Scribbr article
If you want to cite this source, you can copy and paste the citation or click the "Cite this Scribbr article" button to automatically add the citation to our free Citation Generator.
Caulfield, J. (2023, July 23). How to Write an Essay Outline | Guidelines & Examples. Scribbr. Retrieved November 3, 2023, from https://www.scribbr.com/academic-essay/essay-outline/
Is this article helpful?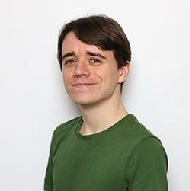 Getting writing help is so easy with us
Choose the type, level, urgency, and length to start off Argumentative Essay Conclusion - Write a Strong Concluding Paragraph
If you're reading this article, chances are you have been given an assignment that involves writing. And, that's the argumentative one. An argumentative essay does include some basic elements found in other types of academic papers, but here, we'll focus on its conclusion. After reading this article, you'll learn how to write a strong essay conclusion for a text with an argumentative implication.
As always, it's useful to recall that an argumentative essay consists of the introduction, body, and that element we're going to discuss in detail. All of these sections should be organized well and be developed around the main idea of your assignment . An introduction prepares grounds for your ideas, your essay body provides all necessary details and supporting evidence, and an argumentative essay conclusion is the last chance for you to defend a point and strengthen a final impression. All these elements ensure a logical flow and interconnection of the ideas discussed. And, to finish the writing well, it is important to know the standards and requirements of the essay's last part.
So, why is it necessary to have a conclusion in your argumentative essay? First, without it, the entire assignment will appear incomplete. Recall listening to a piece of music or song which abruptly comes to an end, or reading a book that ends in a cliffhanger. That would leave a bad taste in the mouths of those reading your paper or make the audience think poorly of the author's writing skills. Not only is the conclusion an obligatory part of any assignment, but it also brings wholeness to each of those. You may think of it as the last piece of a jigsaw puzzle: whatever is depicted in it, without that last piece, it's still incomplete. Also, a conclusion in the argumentative essay can highlight the central idea once again. That will not only help you end the writing logically but show your attention to details and competence in academic standards.
When people read lengthy argumentative essays, they can easily lose their bearings. One can use too many ideas, counterarguments, or evidence. A concluding paragraph helps the reader sort of "refresh" the whole text in their minds. That said, it isn't merely a mechanical task of summarizing the central points. The essence of doing so is even more meaningful and powerful - it can help to understand and draw connections between the issues under discussion. So, you write an argumentative conclusion to expand your readers' outlook, providing them with some relevant ideas or points they may have missed or never thought about.
Conclusions are significant for all types of papers. And, the process of writing one can be a hurdle for college students . That's because a lot more is expected from them in terms of the complexity of arguments, the use of advanced grammar, relevant references, and length of a written work. In light of this, it makes sense to offer you useful insights into how to write an argumentative essay conclusion.
Argumentative Essay Conclusion Writing
There is no best way to end an argumentative essay. The process of writing the conclusion is just as creative and subjective as that of working on other paragraphs of the work. However, some crucial elements should be included here. An argumentative essay requires you to repeat the thesis statement (optional), make the audience believe that the arguments made are valid, and cross all the T's.
Here are 3 simple steps involved in writing a good argumentative conclusion:
Writing an outline
Opening the conclusion
Closing the conclusion
What follows next are some effective ways to accomplish the above-mentioned stages and achieve a well-written text. To start a concluding paragraph, you may want to do the following:
Use a transition. Introduce the conclusion in a sequential way. The transition could be a phrase of varying length that somehow mentions previous ideas from the preceding paragraph.
Creatively reiterate your thesis statement without being verbatim (i.e., writing it word for word). Consider the following essay conclusion example: Recently, much has been said about the appropriateness of breastfeeding in public places. However, it would not be improper to state that women who choose to do so should neglect the fact that by exposing themselves in public, they run the risk of being shamed, judged, or even sexually abused.
The highlighted part of the above sentences is a possible creative restatement of the main thesis. That can be as follows: Nursing mothers should be able to breastfeed their babies in public places without the fear of being shamed or intimidated.
To end the argumentative conclusion, consider using one of the methods below:
End with a question. Closing your essay on a high note is a good way to make your reader want to look into the issues debated. Another way of doing so implies asking a question that invites the audience to analyze the subject beyond the aspects discussed. The question could be a rhetorical one and emphasize the importance of your argument. Here are some examples: If it's normal for a relationship to be like this, would you allow yourself or your sister to be on the receiving end of such abuse? or Would you let your child, who's a mere 5 years away from entering adulthood, be subjected to such strenuous labor to make ends meet?
Conclude by introducing a relevant but not-so-obvious idea. That will help you create the effect of surprise, reveal something new, and provide the reader with a fresh outlook frame on the issue. Given its application in space travel and abundance of water on Earth (70% of Earth is made up of water), hydrogen as a fuel source could usher in environmentally-friendly vehicles within the next three decades!
Keep in mind that our examples are just templates. If you're writing an argument essay on a different topic, you need to come up with ideas relevant to it.
Argumentative Essay Conclusion Outline
In this section, we'll talk about the outline and give you some advice. This element lists the content of your essay - it can cover the whole text or its part. You may wonder why it's necessary to create an outline for a conclusion. The answer is simple - it helps you figure out how the last paragraph is organized and interconnected with the rest of the writing.
Remember that an outline is only a tool, but a very useful one. Unless you are a versatile and experienced writer, you may have some trouble writing a compelling essay without this element. The outline for an argumentative conclusion can be compared to a skeleton or foundation. Just as a skeleton gives shape and support to the body, it provides form and logical flow to your essay conclusion. Let's look through the following example:
Transition. Mention the key idea or thesis in a sequence.
Connection. Pick a sentence or two from the body that can support your central idea (use facts).
Closing Words. Expand the issue by asking a related question to provoke ideas in the readers' minds.
The example above clearly serves as a foundation upon which the argumentative concluding paragraph can be formulated. Remember - the argumentative essay conclusion isn't for new ideas. Stick to your main questions and make sure your arguments are relevant.
If you have any difficulties or issues with writing your essays, don't hesitate to contact us and receive professional support. Our skilled writers and expert support agents are always ready to help you by creating assignments that will meet your student needs!
Subscribe to get free samples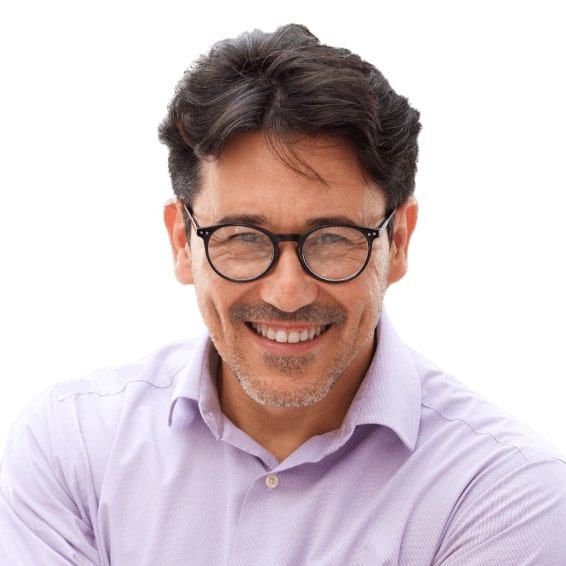 Christopher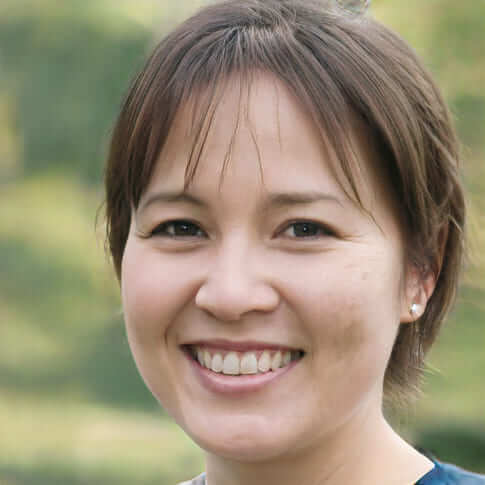 More than 176 testimonials from clients make up a 9.6 / 10 rate of success , making our organization one of the best in the industry.
"Thank you for my "A+" lab report — a good start for my school year! Quick delivery and prompt answers are your best features! And thanks for a nice discount :)"
"I'm dreaming about the day when PowerPoint Presentations become vestiges from the past! I didn't have time to put it all together for my History assignment, so I asked you - and you dealt with it expertly! Thank you for my A+!"
"It was a torture to see my daughter spending sleepless nights over so many college papers. So I decided to help her purchase her first paper from WiseEssays. Now she regularly orders from you. And I can see that she has become much more effective as a student. Thanks for excellent services."
"I am just a freshman and it is really hard for me to get used to the college life. I can not really concentrate on researching and data collecting because I live in dorms, but I've found a pretty cool and cheap solution here."
"After reading an essay that I ordered here, I even started wondering if writing such a paper is really as boring as I think it is! I got my "A" so easily, so will definitely use your services in the future!"
"My book report was well written, covered main points. Thank you for on time delivery and professional support. Your staff is always nice and attentive. I will use you again for my term paper."
8 Effective Strategies to Write Argumentative Essays
In a bustling university town, there lived a student named Alex. Popular for creativity and wit, one challenge seemed insurmountable for Alex– the dreaded argumentative essay!
One gloomy afternoon, as the rain tapped against the window pane, Alex sat at his cluttered desk, staring at a blank document on the computer screen. The assignment loomed large: a 350-600-word argumentative essay on a topic of their choice . With a sigh, he decided to seek help of mentor, Professor Mitchell, who was known for his passion for writing.
Entering Professor Mitchell's office was like stepping into a treasure of knowledge. Bookshelves lined every wall, faint aroma of old manuscripts in the air and sticky notes over the wall. Alex took a deep breath and knocked on his door.
"Ah, Alex," Professor Mitchell greeted with a warm smile. "What brings you here today?"
Alex confessed his struggles with the argumentative essay. After hearing his concerns, Professor Mitchell said, "Ah, the argumentative essay! Don't worry, Let's take a look at it together." As he guided Alex to the corner shelf, Alex asked,
Table of Contents
"What is an Argumentative Essay?"
The professor replied, "An argumentative essay is a type of academic writing that presents a clear argument or a firm position on a contentious issue. Unlike other forms of essays, such as descriptive or narrative essays, these essays require you to take a stance, present evidence, and convince your audience of the validity of your viewpoint with supporting evidence. A well-crafted argumentative essay relies on concrete facts and supporting evidence rather than merely expressing the author's personal opinions . Furthermore, these essays demand comprehensive research on the chosen topic and typically follows a structured format consisting of three primary sections: an introductory paragraph, three body paragraphs, and a concluding paragraph."
He continued, "Argumentative essays are written in a wide range of subject areas, reflecting their applicability across disciplines. They are written in different subject areas like literature and philosophy, history, science and technology, political science, psychology, economics and so on.
Alex asked,
"When is an Argumentative Essay Written?"
The professor answered, "Argumentative essays are often assigned in academic settings, but they can also be written for various other purposes, such as editorials, opinion pieces, or blog posts. Some common situations to write argumentative essays include:
1. Academic assignments
In school or college, teachers or professors may assign argumentative essays as part of coursework. These essays help students develop critical thinking and persuasive writing skills .
2. Debates and discussions
Argumentative essays can serve as the basis for debates or discussions in academic or competitive settings. Moreover, they provide a structured way to present and defend your viewpoint.
3. Opinion pieces
Newspapers, magazines, and online publications often feature opinion pieces that present an argument on a current issue or topic. These essays aim to influence public opinion.
4. Policy proposals
In government and policy-related fields, argumentative essays are used to propose and defend specific policy changes or solutions to societal problems.
5. Persuasive speeches
Before delivering a persuasive speech, it's common to prepare an argumentative essay as a foundation for your presentation.
Regardless of the context, an argumentative essay should present a clear thesis statement , provide evidence and reasoning to support your position, address counterarguments, and conclude with a compelling summary of your main points. The goal is to persuade readers or listeners to accept your viewpoint or at least consider it seriously."
Handing over a book, the professor continued, "Take a look on the elements or structure of an argumentative essay."
Elements of an Argumentative Essay
An argumentative essay comprises five essential components:
Claim in argumentative writing is the central argument or viewpoint that the writer aims to establish and defend throughout the essay. A claim must assert your position on an issue and must be arguable. It can guide the entire argument.
2. Evidence
Evidence must consist of factual information, data, examples, or expert opinions that support the claim. Also, it lends credibility to the argument by strengthening the writer's position.
3. Counterarguments
Acknowledging the opposing viewpoint is crucial in an argumentative essay. Presenting a counterclaim demonstrates fairness and awareness of alternative perspectives.
4. Rebuttal
After presenting the counterclaim, the writer refutes it by offering counterarguments or providing evidence that weakens the opposing viewpoint. It shows that the writer has considered multiple perspectives and is prepared to defend their position.
The format of an argumentative essay typically follows the structure to ensure clarity and effectiveness in presenting an argument.
How to Write An Argumentative Essay
Here's a step-by-step guide on how to write an argumentative essay:
1. Introduction
Begin with a compelling sentence or question to grab the reader's attention.
Provide context for the issue, including relevant facts, statistics, or historical background.
Provide a concise thesis statement to present your position on the topic.
2. Body Paragraphs (usually three or more)
Start each paragraph with a clear and focused topic sentence that relates to your thesis statement.
Provide evidence and support for your argument. Explain the facts, statistics, examples, expert opinions, and quotations from credible sources that supports and add relevance to your thesis.
Use transition sentences to smoothly move from one point to the next.
3. Counterargument and Rebuttal
Acknowledge opposing viewpoints or potential objections to your argument.
Address these counterarguments and explain why they do not weaken your position. Provide evidence and reasoning to support your rebuttal.
4. Conclusion
Restate your thesis statement in different words to remind the reader of your main argument.
Summarize the key points you've made in the body of the essay.
Leave the reader with a final thought, call to action, or broader implication related to the topic.
5. Citations and References
Properly cite all the sources you use in your essay using a consistent citation style.
Include a bibliography or works cited page at the end of your essay.
6. Formatting and Style
Follow any specific formatting guidelines provided by your instructor or institution.
Use a professional and academic tone in your writing.
and edit your essay for grammar, spelling, and   .
Remember that the specific requirements for formatting an argumentative essay may vary depending on your instructor's guidelines or the citation style you're using (e.g., APA, MLA, Chicago). Always check the assignment instructions or style guide for any additional requirements or variations in formatting.
Prof. Mitchell continued, "An argumentative essay can adopt various approaches when dealing with opposing perspectives. It may offer a balanced presentation of both sides, providing equal weight to each, or it may advocate more strongly for one side while still acknowledging the existence of opposing views." Turing the page, the professor continued, "Check this page to know the importance of writing an argumentative essay in developing skills of an individual."
Importance of an Argumentative Essay
After understanding the benefits, Alex was convinced by the ability of the argumentative essays in advocating one's beliefs and favor the author's position. Alex asked,
"How are argumentative essays different from the other types?"
Prof. Mitchell answered, "Argumentative essays differ from other types of essays primarily in their purpose, structure, and approach in presenting information. Unlike expository essays, argumentative essays persuade the reader to adopt a particular point of view or take a specific action on a controversial issue. Furthermore, they differ from descriptive essays by not focusing vividly on describing a topic. Also, they are less engaging through storytelling as compared to the narrative essays.
Alex said, "Given the direct and persuasive nature of argumentative essays, can you suggest some strategies to write an effective argumentative essay?
Turing the pages of the book, Prof. Mitchell replied, "Sure! You can check this infographic to get some tips for writing an argumentative essay."
Effective Strategies to Write an Argumentative Essay
As days turned into weeks, Alex diligently worked on his essay. He researched, gathered evidence, and refined his thesis. It was a long and challenging journey, filled with countless drafts and revisions.
Finally, the day arrived when Alex submitted their essay. As he clicked the "Submit" button, a sense of accomplishment washed over him. He realized that the argumentative essay, while challenging, had improved his critical thinking and transformed him into a more confident writer. Furthermore, Alex received feedback from his professor, a mix of praise and constructive criticism. It was a humbling experience, a reminder that every journey has its obstacles and opportunities for growth.
Frequently Asked Questions
An argumentative essay can be written as follows- 1. Choose a Topic 2. Research and Collect Evidences 3. Develop a Clear Thesis Statement 4. Outline Your Essay- Introduction, Body Paragraphs and Conclusion 5. Revise and Edit 6. Format and Cite Sources 7. Final Review
One must choose a clear, concise and specific statement as a claim. It must be debatable and establish your position. Avoid using ambiguous or unclear while making a claim. To strengthen your claim, address potential counterarguments or opposing viewpoints. Additionally, use persuasive language and rhetoric to make your claim more compelling
Starting an argument essay effectively is crucial to engage your readers and establish the context for your argument. Here's how you can start an argument essay are: 1. Begin With an Engaging Hook 2. Provide Background Information 3. Present Your Thesis Statement 4. Briefly Outline Your Main 5. Establish Your Credibility
The key features of an argumentative essay are: 1. Clear and Specific Thesis Statement 2. Credible Evidence 3. Counterarguments 4. Structured Body Paragraph 5. Logical Flow 6. Use of Persuasive Techniques 7. Formal Language
An argumentative essay typically consists of the following main parts or sections: 1. Introduction 2. Body Paragraphs 3. Counterargument and Rebuttal 4. Conclusion 5. References (if applicable)
The main purpose of an argumentative essay is to persuade the reader to accept or agree with a particular viewpoint or position on a controversial or debatable topic. In other words, the primary goal of an argumentative essay is to convince the audience that the author's argument or thesis statement is valid, logical, and well-supported by evidence and reasoning.
Rate this article Cancel Reply
Your email address will not be published.
Enago Academy's Most Popular
Language & Grammar
Reporting Research
Language as a Bridge, Not a Barrier: ESL researchers' path to successful research and publishing
The landscape of academic research has witnessed a remarkable shift in recent years with the…
Disclosing the Use of Generative AI: Best practices for authors in manuscript preparation
The rapid proliferation of generative and other AI-based tools in research writing has ignited an…
Setting Rationale in Research: Cracking the code for excelling at research
Knowledge and curiosity lays the foundation of scientific progress. The quest for knowledge has always…
How to Design Effective Research Questionnaires for Robust Findings
As a staple in data collection, questionnaires help uncover robust and reliable findings that can…
Career Corner
PhDs & Postdocs
Trending Now
Intersectionality in Academia: Dealing with diverse perspectives
What Is Intersectionality in Academia? Intersectionality in academia refers to the recognition and study of…
Language as a Bridge, Not a Barrier: ESL researchers' path to successful…
Punctuate With Precision: Learn how to correctly use the em dash and en dash
The Power of Transition Words: How they connect and clarify your academic writing
Sign-up to read more
Subscribe for free to get unrestricted access to all our resources on research writing and academic publishing including:
2000+ blog articles
50+ Webinars
10+ Expert podcasts
50+ Infographics
10+ Checklists
Research Guides
We hate spam too. We promise to protect your privacy and never spam you.
I am looking for Editing/ Proofreading services for my manuscript Tentative date of next journal submission:
According to you, which is/are the major drawbacks in making open access initiatives sustainable?
The Ultimate Guide to Conclusion for an Argumentative Essay
The main goal of writing an argumentative essay is to persuade your reader to favor or at least consider your point of view on a subject. A well-written conclusion can help you in achieving your desired outcome. Since these are the final words your reader will read, they can leave a lasting impact reinforcing your main argument.
Writing an impressionable conclusion can be daunting. But in this guide, we will discuss the purpose of a conclusion, strategies for writing a strong conclusion for an argumentative essay, some common mistakes students need to look out for, and some examples.
Table of Contents
Purpose of a Conclusion in an Argumentative Essay
You may not realize it, but conclusion paragraphs have a crucial purpose to fulfill. According to research done by the American Psychological Association, your introduction and conclusion, in any formal writing, determines the success of your overall content.
In any writing, readers revisit the last words they have read, which can leave a lasting impression on them. In the case of argumentative essays , where multiple arguments are presented, this can result in the reader recalling only the last argument they have read.
A conclusion paragraph can help you achieve the following:
And an overall sense of closure for the reader
The three R's: Conclusion of an argumentative essay helps writers in attaining the following "R's"
Remind: The concluding paragraph should remind your reader of all the main arguments you provided in your text.
Refresh: It must also refresh your thesis statement for your reader.
Reinforce: lastly, an argumentative conclusion connects all main arguments to the thesis statement and reinforces the writer's objective in the reader's mind.
Further we unveil some characteristics and structural strategies that will help you write an ending paragraph that achieves all the above-mentioned purposes.
Strategy for Writing a Conclusion for an Argumentative Essay
Many students skip conclusions from their argumentative essay outline altogether. But you might not have expected that many of your readers (professors and peers alike) jump straight to conclusions to assess if your paper is worth their while.
Not writing a concluding paragraph, in many cases, means lower grades. To combat these issues, we have created a step by step guide to incorporate all the major characteristics of a conclusion.
Let's begin by highlighting a few crucial characteristics that a conclusion of an argumentative essay must have.
Your ending paragraph must have a summarized version of all your major arguments.
Writers must restate their thesis statement in a unique way to emphasize their stance on the subject.
You must highlight the counter arguments and their invalidity in one line.
A call to action is always important to incorporate. It encourages the reader to reflect on your point of view.
End your paragraph with a memorable statement that leaves lasting impressions.
Moreover, following three steps will help you incorporate all these characteristics in your conclusion for an argumentative essay.
Starter sentence
Summarizing the main points
Concluding sentence
Let's discuss how to write a conclusion paragraph:
This sentence is the very starting sentence of a conclusion paragraph, and it can restate the thesis of the essay. As a student, if you ever wonder how to start a conclusion, try to rephrase your thesis statement and then state it as the first sentence of your concluding paragraph.
Summarizing The Main Points
By summarizing the main points, we mean that in 3-4 sentences, wrap up the entire arguments that you have made throughout the essay. Not just this, but also explain the importance of it and the connection between them.
It is the final sentence of your conclusion; make sure it is a rhetorical question or a clincher sentence to leave the audience in a state of thoughts and craving. This sentence should provide closure to the essay and work as a connector of the audience to the introduction.
Common Mistakes To Avoid
There are several common mistakes students make while writing a conclusion for an argumentative essay. Correcting or avoiding the following mistakes can help you develop a stronger and lasting impression on your reader.
Avoid Introducing new ideas in your conclusion. This selection is supposed to tie all loose ends, summarize and connect all details.
Don't repeat the exact statements from your content; rephrase all your main points/arguments and the thesis statement.
Avoid using intimidating vocabulary or jargon unless necessary.
Avoid excessive use of literary devices. Your reader must not leave your content feeling confused any further. So if you're using devices like rhetorical questions, make sure they're generally understandable.
Avoid the use of silly words and decorative language.
Make sure your content has a natural flow.
You don't need to forcefully stuff your conclusion paragraphs with all the facts you have discussed. You can only use a few major arguments to make a statement.
Lack of time management is a common error students make when writing papers. Expert writers from perfect essay writing suggest students should dedicate a certain amount of time to writing their conclusion for argumentative essays.
Avoid getting into too much detail.
Don't be hasty while writing your conclusion; this can lead to many mistakes that can ultimately cause trouble.
Avoid overuse of phrases and words.
Avoid the use of words like phrases like "In my opinion" or "I think" (these are best suited for persuasive essay transitional words ). Such phrases undermine the authority and credibility of the argument and can weaken the overall impact of the essay.
Avoid making sweeping generalizations or unsupported claims in conclusion.
Bonus Tips on Writing a Conclusion for an Argumentative Essay
Here are some bonus tips to help you create powerful and convincing conclusions for an argumentative essay.
Do add new words while rephrasing
Use compelling vocabulary
Review after writing your conclusion.
You can emphasize your point by adding quotations, rhetorical questions, and thought-provoking imagery.
Keep a confident tone.
Make sure to rely more on logic than using an emotional appeal. However, if you're writing on a topic that has more sentimental value and can gauge the reader on that ground, don't shy away from using an emotional tone.
Discuss the implication of your argument if you can.
Transitional/ Concluding Words
Your choice of words can elevate or devalue your content. When composing a conclusion for an argumentative essay, appropriate transitional words can make a difference. These words help you produce cohesive and coherent paragraphs that emphasize the significance of your argument. So here are some transitional words that you can use in your next argumentative essay:
Examples of Argumentative Essay Conclusions
Here are some of the examples for your context. Read these thoroughly and try to produce some similar examples.
Starter Sentences:
Thesis Statement: "Decision-making in aeronautics depends on millions of factors."
Starter Sentence for Conclusion of an Argumentative Essay: "Human factor, weather, terrain and go-no-go decision being in a million factors in aeronautical decision-making are the most critical among all others."
Thesis: "it should be the duty of pharmacists to prescribe medicines on the diagnosed condition of the patient and not the doctor for several reasons."
First Sentence of Conclusion: "pharmacists have better know-how of the formulas in the drugs suitable for the type of diagnosed disease".
Restating Main Points:
"Although many internal and external factors are included in aeronautical decision-making, the major contribution is made mostly by the ones stated herein. Therefore, before making a flight, these factors must be in the considerations of the pilot".
"However, doctors being specialists in the diagnosing of medical conditions properly can also play the role of the pharmacist, but the areas in which they are specialized are very different from what pharmacists are".
Concluding statement:
"Think how multi-task pilots are when making thousands of decisions simultaneously.
"So, you may understand how important it is for the pharmacist to prescribe drugs rather than the doctor playing the role of a pharmacist.
Conclusions for an Argumentative Essay
"Human factor, weather, terrain and go-no-go decision being in the million factors in aeronautical decision making are the most critical among all others. Although many internal and external factors are included in aeronautical decision-making, the major contribution is made mostly by the ones stated herein. Therefore, before making a flight, these factors must be in the considerations of the pilot. Think how multi-taskers pilots are when they are making thousands of decisions at a single point in time".
Conclusion 1:
"Pharmacists have better know-how of the formulas in the drugs suitable for the type of diagnosed disease. However, doctors being specialists in the diagnosing of medical conditions properly, can also play the role of the pharmacist, but the areas in which they are specialized are very different from what pharmacists are. So, now you know how important it is for the pharmacist to prescribe drugs rather than the doctor playing the role of pharmacist?"
Conclusion 2:
Water pollution has been affecting the lives of human beings since 2010. It is almost impossible to ensure better wildlife or provide safe drinking water to any living being. It is important to take this matter seriously and start working on controlling water pollution. We can do it by keeping our water resources clean and using them in a controlled portion.
Conclusion 3:
The increasing cases of child molestation are alarming and need proper attention from the police and the law. Everyone in society must understand and look out for such child predators. The government and the local public can ensure the safety of the children by working hand in hand. Remember, we are all responsible and should take action by spreading awareness and taking all the preventive measures.
Conclusion 4:
Mental health is just as important as physical health. In the above essay, we highlight why neglecting mental health is the biggest mistake we commit as a society. People who have any mental illness need proper treatment and support. We, as a society, need to create a more comforting environment regarding mental health awareness so it is easy for people to reach out for professional help. Anxiety, stress, ADHD (attention deficit hyperactivity disorder), and depression are common issues plaguing people of all ages. Proper care and treatment can save many lives from severe loss and consequences.
Conclusion:
Writing a conclusion for an argumentative essay is exhausting for many. But this extensive guide on the importance of conclusion, its purpose and composition will certainly help you.
We guarantee after a thorough inspection of this guide, you will produce compelling and thought-provoking conclusion paragraphs. However, if you still require additional assistance, get experts on board from our argumentative essay writing service . Our word wizards are available 24/4 to make your job easier.
Get Your Custom Essay Writing Solution From Our Professional Essay Writer's
Timely Deliveries
Premium Quality
Unlimited Revisions
Assignment Writing Service
Biography Writing Services
Opinion Essay Writing Service
Cover Letter Writing Service
Critical Analysis Essay
Romeo and Juliet
Admission Essay
Analytical Essay Writing Service
Personal Statement
Research Paper Writing Service
Dream Essay
Annotated Bibliography
Dissertation Writing Services
Contrast Essay
Argumentative Essay
College Essay Writing Service
Application Letter
College Paper
Thesis Statement
We'll revise your work until you're 100% satisfied or refund your payment to make up for the trouble.
We are a team of professional writers providing quality-assured essays, research papers, and assignments. We bring the most affordable services for you with multiple revisions. Get plagiarism-free content with Turnitin pass and on-time delivery. We Create Great Content, Value, & Reliability!
Opinion Essay Writing
Cover letter writing service
College Essay Writing
Our Writers
Summer Deal! Top-rated Essay Writers Online! Get 50% OFF On Your First Essay Order!
Your 50% Off + Real Help Await!
Skip the Bots, Talk to Us
Have us text you Estimated wait time: about 2 minutes
Have us call you Estimated wait time: about 5 minutes
Chat with support Estimated wait time: about 3 minutes
Email us The current response time is 6 hours
Have us text you
Estimated wait time: about 2 minutes
By clicking "Text me" you agree to our terms and privacy policy .
We will contact you shortly!
Have us call you
Estimated wait time: about 5 minutes
By clicking "Call me" you agree to our terms and privacy policy .
The current response time is 6 hours
Please reach out to us at:
Argumentative Essay Writing
Argumentative Essay Outline
Learn How to Write an Argumentative Essay Outline
10 min read
Published on: Mar 10, 2023
Last updated on: Jul 21, 2023
People also read
Argumentative Essay - A Complete Writing Guide
Best Argumentative Essay Examples for Your Help
Basic Types of Argument and How to Use Them?
Take Your Pick – 200+ Argumentative Essay Topics
Essential Tips and Examples for Writing an Engaging Argumentative Essay about Abortion
Crafting a Winning Argumentative Essay on Social Media
Craft a Winning Argumentative Essay about Mental Health
Strategies for Writing a Winning Argumentative Essay about Technology
Crafting an Unbeatable Argumentative Essay About Gun Control
Win the Debate - Writing An Effective Argumentative Essay About Sports
Make Your Case: A Guide to Writing an Argumentative Essay on Climate Change
Ready, Set, Argue: Craft a Convincing Argumentative Essay About Wearing Mask
Crafting a Powerful Argumentative Essay about Global Warming: A Step-by-Step Guide
Share this article
It's the night before the essay is due, and you haven't even started. Your mind is blank, and you have no idea what words will persuade your teacher.
The good news is that some tips and tricks can make the process of writing an argumentative essay much easier.
In this blog, we'll break down the components of an argumentative essay and provide helpful tips and examples along the way. By the end, you should have all the guidelines to create a winning essay that will persuade your readers.
Let's take a closer look at all these steps.
On This Page On This Page
How to Write an Argumentative Essay Outline?
An argumentative essay outline is a plan through which the writer works and organizes the raw data. An outline provides a track to follow for your papers and essays. 
The outline helps you stick to the critical things making sure that you did not miss important information in the content. 
Outlining might confuse you if you have never developed one before. However, once you know how to create one, it will be a lot easier to draft a perfect argumentative essay. 
An argumentative essay consists of several equally important parts. These sections individually state the topic, arguments, evidence and supporting statements, etc. 
The significant parts of an argumentative essay outline are:
Introduction 
Body Paragraphs
Conclusion 
Creating each section systematically is a fundamental requirement of an outline. Learn how to make each part of the outline professionally in the following area. 
Argumentative Essay Introduction
Just like any other academic writing, you need a foundation on which to build your essay. An introduction is the foundation of your essay. 
A proper and perfect essay introduction will make your paper flawless and vice-versa. 
An introduction of an argumentative essay includes a hook, background information, and a thesis statement. 
A hook is an opening statement of the essay's introduction. It serves the purpose of grabbing the reader's attention toward the content. 
A hook can be a quotation, anecdote, question, funny/sarcastic statement, fact, statistic, etc.
For example, the major cause of obesity in the United States is fast food. 
Here you present some background information about the topic. The background information should answer the following questions:
What is the issue you are going to talk about?
Who is your audience?
Where is the selected issue prevalent?
Why is the issue important to be discussed?
Thesis Statement 
It is the last sentence of your introduction that is the focal point of your essay. It introduces the readers to the topic's main argument. Then, it states the writer's position and stands in the essay. 
Support your thesis statement in the body paragraphs of an essay to persuade the audience. 
Argumentative Essay Body Paragraphs
After the introductory paragraphs are written, the next part is the body of the argumentative essay. 
This part of the essay is essential to be structured well as it contains all the claims and pieces of evidence. 
Your first order with us is FREE!
For essays like an argumentative essays, it is imperative to make your claim in writing. A claim, or the core argument, is the basis of your entire essay. If you want your essay to be right in quality, make sure that the claims made are strong. 
You can support your claim with strong evidence. 
The purpose of making a claim is to define the:
Support your request and the basic argument
In the main body, present your claim in the topic sentence . And let the audience know what the specific paragraph is about. However, also show your point of view.
Making a claim in an argumentative essay is not enough. Making people believe your stance is what the objective of the writer is. 
For this purpose, you need to support your argument with evidence and supporting facts. 
You have to clear your position as a writer by providing relevant stuff showing your claims' validity and accuracy. 
The reality of your claim entirely depends on the credibility and reliability of the facts you provide. 
There are five types of evidence that are used to prove the preliminary thesis statement:
Real-life examples
Authorities
Hypothetical situations 
Include an Opponent's Argument 
While collecting information for your essay, students often ignore the opposing arguments. 
When writing an argumentative essay, a writer shouldn't just talk about his claim and support it with evidence. 
After providing evidence for your claim, identify and include opposing views and counter-arguments and debunk them. 
There is always another side to the argument. Use evidence to disprove these opposing sides and arguments. 
Argumentative Essay Conclusion
The last part of the writing process of the outline is the conclusion . Now that you have adequately structured the introduction and the body paragraphs, it's time to conclude your essay. 
The power of a conclusion is often underestimated. If the ending is vague, abrupt, and not good, your whole essay will be a waste. 
The following things conclude an argumentative essay:
Restating your thesis statement.
Summarizing basic arguments.
Recommending a course of action to the readers. 
Make sure that the length of the conclusion is the same as the introduction. Short and precise conclusions are effective. 
In conclusion, a writer should never introduce new ideas and extra information. 
A precise and direct conclusion will increase the quality of your essay to extremes. 
For essays like these, personal knowledge is not enough. You always have to research the essay topic and subject chosen to make healthy and valid points. Gather facts and accurate information to make your essay effective and credible. 
Types of Arguments
When it comes to constructing an argument for your essay, there are several types of arguments you can use. These include 
Rogerian Argument
The Rogerian argument is based on the assumption that two sides of an issue can both be right. 
This type of argument encourages the writer to look at both sides of the issue.
Rogerian Argumentative Essay Outline Template
Toulmin argument.
The Toulmin argument is one of the most popular types of arguments used in essay writing.
This type of argument follows a specific structure. It begins with an introduction, then presents evidence and draws conclusions based on that evidence. 
Toulmin Argumentative Essay Outline Template
Classical argument.
A classical argument is a traditional approach to constructing an argument. 
This structure involves setting up your opinion, presenting opposing arguments, and refuting those arguments. After that, you can reiterate your point of view in a conclusion.
Classical Argumentative Essay Outline Template
Check out this amazing informative video to learn more!
Argumentative Essay Outline Examples
The outline used to write an argumentative essay can also be used for persuasive essay writing . A few outline examples of an argumentative essay outline are given below: 
Argumentative Essay Outline PDF
Argumentative Essay Outline Example
Conclusion Argumentative Essay Outline
Vaccine Argumentative Essay Outline
Abortion Argumentative Essay Outline
Research Argumentative Essay Outline
Argumentative Essay Outline College
Argumentative Essay Outline Sample
Argumentative Essay Outline AP Lang
MLA Argumentative Essay Outline
5 Paragraph Argumentative Essay Outline
Summing it up, your whole argumentative essay depends on the outline you make for it. So the outline for your essay should be detailed and direct to make your essay persuasive and readable. 
If you have any trouble making a paper outline, never hesitate to take a professional's help. At CollegeEssay.org, we provide expert argumentative essay writing service to help you get the grade you deserve.
Whenever you want assistance with your argumentative essay, our expert essay writing service is here to provide high-quality writing services. 
Enhance your writing skills by utilizing our AI essay generator tool to your advantage.
Place your order now for all your academic writing needs at a very affordable price. 
Frequently Asked Questions
What are the 4 parts of an argumentative essay.
The four main parts of an argumentative essay are:
Introduction
Thesis statement
Main body paragraphs
Conclusion
What are good topics to write an argumentative essay?
Here are some good argumentative essay topics.
Should self-driving cars be legal?
Should video games be a sport?
All students must wear a uniform in high school.
Is the cost of college too high?
Is globalization a good thing?
Cathy A. (Literature, Marketing)
For more than five years now, Cathy has been one of our most hardworking authors on the platform. With a Masters degree in mass communication, she knows the ins and outs of professional writing. Clients often leave her glowing reviews for being an amazing writer who takes her work very seriously.
Paper Due? Why Suffer? That's our Job!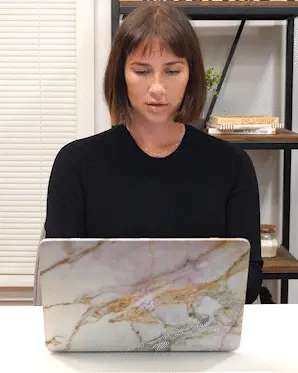 Keep reading
Join our mailing list for discount & offers
Privacy Policy
Cookies Policy
Terms of Use
Refunds & Cancellations
Our Guarantees
Affiliate Program
Referral Program
AI Essay Writer
Disclaimer: Our website content is sometimes created using AI but is reviewed and verified by our experienced team of editors. All client orders are completed by our team of highly qualified human writers. The essays and papers provided by us are not to be used for submission but rather as learning models only.
Subscribed successfully!

Email Address Already Exists!
Please Enter Valid Email!
Argumentative Essay Guide
Argumentative Essay Outline
Last updated on: Feb 9, 2023
How to Create a Strong Argumentative Essay Outline?
By: Jared P.
Reviewed By: Jacklyn H.
Published on: Oct 29, 2019
Don't know how to create a strong outline for a convincing argumentative essay?
The outline for an argumentative essay is similar to other types of essays. These include informative essays, persuasive essays, compare and contrast essays, etc.
The outline for almost all types of essays includes an introduction, three body paragraphs, and a conclusion. To start writing an impactful argumentative essay , you need a topic broad enough to create a strong argument.
In this article, you will learn how to develop a 5 paragraph argumentative essay outline.
On this Page
How to Create an Argumentative Essay Outline?
The standard argumentative essay outline includes the following elements.
Argumentative Essay Introduction
The introduction of your essay is the first thing your reader will see. This is where you provide the reader with the proper background information, educating them about your topic. The reader will decide from the very first sentence if he wants to continue reading your essay further or not.
The opening line of an essay is a hook that sticks the reader to the essay. If the introduction is not interesting, the reader might not continue with the essay.
Here are the key points you should keep in mind while writing the introduction of your argumentative essay.
Start your introduction with an interesting hook that engages your readers and wants them to stick to your essay. It is not necessary that you have to write an entire paragraph as the hook of your essay.
A single interesting sentence also counts as a hook. You can start your essay with an interesting fact, anecdote, funny story, statistics, or a controversial statement.
The hook you choose depends on the nature of the paper that you're writing and your audience. Whatever you choose to write, make sure it is catchy to grab the attention of readers.
Check out this article to learn some interesting hook examples and their different types.
Explain Your Point of View
Now you have to develop your thoughts related to the topic and explain the significance of the topic to the readers. Explain this part of your essay according to your personal knowledge in a couple of lines in the introductory paragraph.
You can also present the background information on your topic. Making sure that the reader knows what will be discussed throughout the paper. Be careful when sharing information at this stage, as you don't want to bombard the reader with too much data.
Write Down Your Thesis Statement
A thesis statement is the crux of your entire essay written at the end of the introductory paragraph. Write down a strong and clear thesis statement that can be backed by a supportive argument and evidence.
The thesis statement of your essay should explain the main point and purpose of writing your essay.
Your entire essay revolves around the thesis; the body paragraphs present information and evidence to defend your thesis.
Follow the tips mentioned above to write an interesting introduction for your argumentative essay.
It is no surprise that the introduction of any essay holds the most importance. If you start on the wrong foot, the entire essay, along with your hard work, goes in vain.
Paper Due? Why Suffer? That's our Job!
Argumentative Essay Introduction Examples
To know more about writing a catchy introduction, review the following argumentative essay introduction examples.
After the terrorist attack on World Trade Towers on September 11, 2001, racial profiling was increased. According to the authorities, profiling is the only way to identify terrorists. Some airports started targeting people from a Middle-Eastern background, creating concern about the violation of civil rights. This tactic of screening didn't seem to work, which made the authorities recommend the use of the National ID card. If every citizen carries his ID card along, it will make the screening process easier. And it will not target individuals based on their looks.
Nowadays, students wake up, check their phones, get ready and leave instantly for school or college without any breakfast. Some might believe that having breakfast is not essential to start their day with a healthy meal. Studies have shown that breakfast is the essential meal of your day, especially for students.
Most of the public workers around the globe are not given the right to freedom of expression. Not even when they are made to work day and night, violating their working rights. Lack of freedom of expression decreases their morale to perform well at work. Enforcing their right to strike and to speak against such violations will encourage them. Countries all over the world should encourage their workers to go on strike and speak out.
Argumentative Essay Body Paragraphs
The body paragraphs of an argumentative essay hold the following significant components.
Each body paragraph should contain a topic sentence that should then be explained in the paragraph with supporting details.
To present a strong argument, you can separate paragraphs to support or negate the thesis statement.
Present your arguments with supporting evidence to support your claim in one paragraph. Remember that you can't just state your opinions about a particular issue or subject. To make a strong argument and change people's points of view, you must convince them using strong, authentic facts.
Present the opposing argument in the other paragraph by researching both points of view. Presenting both stances will strengthen the argument created in the essay. Refuting the counterargument will make yours seem more valid.
Another approach can be that first, you can use all the evidence to support your argument. After presenting your side of the argument, you can write a paragraph to refute the opposing side.
There is not a rule that should be applied when it comes to presenting an argument. The choice is yours. Make a decision and go for the method that would be easier for you while presenting your case to the readers.
Just be mindful when collecting the evidence. Only look for credible sources. Let's look at this example of a claim and its supporting evidence.
Claim: Closing down fast-food chains can control the number of obese kids in the United States.
Evidence: "A ccording to the analysis of several studies in 2017, it is shown that the percentage of obese kids has increased 11 times from the year 1975. "
Argumentative Essay Conclusion
The last component of a simple argumentative essay outline in the concluding paragraph. Your conclusion needs to be strong to provide closure to the entire argument presented in your essay.
The goal of a conclusion is to make the readers realize why you picked this topic and how significant it is. Restate your thesis statement and your stance on the topic in conclusion.
A strong conclusion leaves a strong impact on readers. This is the part that your reader will remember once he finishes reading the essay. End your essay with an impactful conclusion so that the audience understands and agrees with your point of view.
Argumentative Essay Conclusion Examples
Here are some argumentative essay conclusion examples to further clarify how to write the conclusion.
Physical punishment might be an effective way to discipline kids. However, parents should avoid using this method to a maximum extent. We live in a world where there is already enough violence around us. We don't need any more of it, and that should start from home. Teach your children to be responsible without using violence.
Hence, we cannot say that adults are better learners than children. This quality may vary depending on the enthusiasm and motivational level. The learning capability of an individual cannot be generalized according to their age.
Sports play an important role in maintaining health. We will have a healthier society if people involve themselves in sports. However, we need to make sure that the sports we are playing are not threatening our lives. They should be challenging yet exciting.
Now you know everything there is about an argumentative essay outline. To make it easier for you, we have an argumentative essay outline sample to guide you through your essay.
Tough Essay Due? Hire Tough Writers!
Argumentative Essay Outline Examples
Here, you can find a sample argumentative essay outline pdf that you can follow to craft a perfect argumentative essay. You can also find numerous argumentative essay examples online for help.
To make writing an outline of an argumentative essay easier, we have also attached a worksheet below. Complete it carefully, and you will master the art of argumentative writing.
Argumentative Essay Outline Worksheet
Argumentative Essay Outline Template
Argumentative Essay Outline Ap Lang
Argumentative Essay Outline Middle School
Argumentative Essay Outline High School
Argumentative Essay Outline College
Gun Control Argumentative Essay Outline
Abortion Argumentative Essay Outline
Vaccine Argumentative Essay Outline
Euthanasia Argumentative Essay Outline
MLA Argumentative Essay Outline
If you follow this guideline and the argumentative essay outline sample provided above, the writing process will become simpler. You can easily find some interesting and attention-grabbing argumentative essay topics online for a great start. Regardless of the essay topic, you will end up with a high-quality essay if you follow a proper guide.
While following an outline is important for writing argumentative essays, other essential steps must also be followed.
If you still need help, you can always contact a professional essay writer who will help you write a great essay.
At 5StarEssays.com, we can provide you with the best and on-time ' write essay for me? ' help. Reach out to us and get the best essay writing help from experts.
Frequently Asked Questions
What is the main goal of an argumentative essay.
The key purpose of writing an argumentative essay is to establish your position and support it with evidence and reasons.
Can you start an argumentative essay with a question?
Yes, you can either start your essay with a thesis statement or a rhetorical question.
How does evidence help an argumentative essay?
In an argumentative essay, evidence could be a fact, documentation, or testimony. It helps in strengthening the claims presented in the essay.
Masters Essay, Literature
Jared P. is a renowned author and writing service provider with over fifteen years of experience in the publishing industry. He has a Ph.D. degree in English Literature and has spent his entire career helping students achieve their academic goals by providing expert writing assistance.
Was This Blog Helpful?
Keep reading.
Learn How to Write an Argumentative Essay
Argumentative Essay Topics - Compelling Ideas to Get Started
Informative Argumentative Essay Examples by Experts
Know About Types of Argument with the Help of Examples
People Also Read
how to start an essay
compare and contrast essay topics
write character analysis
apa format guide
press release example
Burdened With Assignments?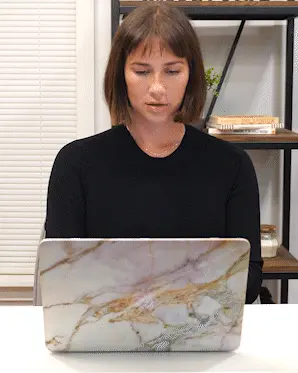 Advertisement
© 2023 - All rights reserved
2000+ SATISFIED STUDENTS
95% Satisfaction RATE
30 Days Money-back GUARANTEE
95% Success RATE

Privacy Policy | Terms & Conditions | Contact Us
© 2023 5StarEssays.com. All rights reserved.
LOGIN TO YOUR ACCOUNT
SIGN UP TO YOUR ACCOUNT
Your phone no.
Password Password must be minimum 8 characters.
Confirm Password
I have read Privacy Policy and agree to the Terms and Conditions .
FORGOT PASSWORD
Essay Guides
Main Academic Essays
Argumentative Essay Outline: Writing Steps & Examples
Argumentative Essay Outline: Writing Steps & Examples
Table of contents
An argumentative essay outline is a roadmap for the writer to organize their thoughts, research, and arguments in a clear and logical way. It helps to stay focused on the topic and effectively present arguments. Creating an outline before writing an argumentative essay allows students to identify the key points and evidence that should back up ideas.
Struggling with an argumentative essay outline? Stuck at the beginning or not sure which format to take? It's okay, you'll find some explanations and pieces of advice here, as well as an argument outline template you could use. We've collected everything you need to know before composing an outline for your top-notch argumentative paper. This page contains information about:
The notion of outline and why it is important
Specifics of sketching an essay where you defend your position
Argument essay layout
Several useful tips and examples.
Ready to receive some help with your work? Let's get you prepared to write an excellent essay!
What Is an Argumentative Essay Outline?
Before starting to work on an argumentative paper outline, it is important to understand its definition and purpose. So, what is the outline for an argumentative essay? Outline for an argumentative essay involves defending one's position on a certain topic by using logic and factual evidence. It requires doing preliminary research and presenting your findings in sketch form. An argumentative essay outline forms the essay's basic structure and contains its main elements, briefly described and connected together using logical transitions. Once you finish and review this short version, it will be much easier to spot mistakes and logical gaps. After correcting them, you'll be one step away from writing a high-quality essay.
Argumentative Essay Outline Format
Setting a correct format for argumentative essay outline is important, as it ensures that the entire composition will be properly organized. This is where you create the logical structure, which can be checked for gaps and mistakes before writing the complete text. A simple argumentative essay outline should be composed like this:
Introduction This part contains your main topic description and your thesis statement. The latter should be provided fully, while the other descriptions can be sketchy at this stage. Try using some kind of a 'hook' to engage your readers.
Body paragraphs It is where you briefly introduce your arguments, as well as counterarguments you aim to refute. Mention your evidence and include your sources, but don't be too wordy, as this is just a sketch for now.
Conclusion It should briefly summarize the argumentation and how it supports your thesis.
More examples of an argumentative essay structure outline are available in our downloadable materials.
Learn more: How to Write an Argumentative Essay Introduction
Types of an Argumentative Essay Outline
Before learning how to write an outline for an argumentative essay, you must figure out which type is best for your specific topic. This information might be specified in your assignment, otherwise, it is up to you. The layout of an argumentative essay you're writing depends on the persuasive approach you've chosen. There are three main types:
Classical, also known as Aristotelian
Now let's talk about each argument essay outline type in detail. We'll show you what the differences between them are and when it is better to choose one or another.
Classical Argumentative Essay Outline
Let's start with the classical argument outline. It is also named Aristotelian, honoring the memory of the ancient Greek philosopher who perfected the logical method of presenting argumentation. The general structure should follow a 5 paragraph essay format . Here is how you should compose your outline of an argumentative essay when using this structure type:
Explain your thesis, making it clear
Mention the opposing thesis if there is one
List your arguments, referring to evidence you have collected
Mention counterarguments, providing evidence that contradicts them
Summarize it, showing that your thesis has been proven by your arguments.
This type is used for direct discussions and straightforward topics.
Rogerian Argumentative Essay Outline
In a Rogerian outline for an argumentative essay, you are expected to pay more attention to the opposing viewpoints, considering the strong and weak sides of both. In this case, the paper focuses not on refuting antagonistic argumentation but rather on finding some middle ground. This argumentative essay layout can be used when you're aiming to help two opposing sides reach a mutual agreement at a certain point. Another situation when you should consider such an approach is when addressing an audience hostile to your viewpoint – for example, when arguing against the rules or habits of a specific group.
Toulmin Argumentative Essay Outline
When your topic needs some complicated analysis on different levels, use the Toulmin outline of an argumentative essay. This model is based on six main elements:
Claim – your central statement
Grounds – evidence backing the claim
Warrant – logical connection between the grounds and the claim
Backings – additional arguments strengthening the warrant
Qualifier – the measure of certainty in the claim
Rebuttal – refutes possible counterarguments to the claim.
This format of argumentative essay outline should be used for refuting existing argumentation against your own claim. If you are struggling with outlining your argumentative essay, re-check its main points. Correcting mistakes early on saves hundreds of working hours. To save even more, consider to buy college essays from professional academic writers. 
Argumentative Essay Outline Template
Have you picked your paper format? If yes, you should be ready to proceed. Need an argumentative outline template? If you still hesitate and search for extra hints, it's fine – there are plenty of them on this page! We've prepared a comprehensive argument essay outline template for each of the main types described in the previous section. You can find them below.
Classical Argumentative Essay Outline Template
If your task is to simply present your point of view on a certain subject and back it up with solid facts, you need a classical argument essay outline. This is the most common and straightforward type of structuring your argumentation, so it can be freely used unless your situation requires a different approach. Here is our outline for argumentative essay example:
Intriguing description or some wordplay to 'hook' your audience
Brief context of the problem
Your full thesis statement together with an extra explanation if necessary
Data set #1
Data set #2, etc.
Your argument #2: Formatted the same way as the previous one
Point out its logical flaws or provide the evidence that refutes it (or refutatio).
Briefly mention how this analysis results in reinforcing your own position.
Counterargument #2: This and further ones should be formatted in exactly the same way
Summarize your argumentation without repeating it and show how it supports your thesis (this part is also known as peroratio).
Add some final notes or a call to action to engage your audience.
Rogerian Argumentative Essay Outline Template
When attempting to counter a formidable position, you need to pay great attention to opposing claims. You might want to find some common ground and reach an agreement with the opposing side, and that is what the Rogerian type is meant for. Follow this argument essay template for conducting an extra analysis of conflicting viewpoints:
Describe the problem and add brief context if necessary.
Explain your own viewpoint on it as well as opposing stances. You might pick the most well-known of them or the one which shares enough common ground with your position if that helps. Highlight this common ground.
Give your thesis statement in a full sentence.
Explore the evidence which supports it.
Analyze the strength of this position, given the quality of evidence. See if it can be refuted.
Mention other positions, if any. Follow the same format as used for the first one.
Explain that you understand the opposing position and the reasons behind it.
Highlight specific details or areas where you have common ground with the opponent.
Your argument #1: explain how it is related to your thesis and provide the supporting evidence.
Your argument #1: present it in the same format as the 1st one. The same goes for all other arguments.
Point out the elements of both positions which you and your opponent could agree upon.
Develop a compromising solution that would encompass these agreeable elements from both sides.
Summarize the compromise and the arguments from both sides which back it.
Explain how both sides could benefit from agreeing upon this common ground position.
Check below for more argumentative essay outline examples.
Toulmin Argumentative Essay Outline Template
This argument template for an essay will be useful in case of facing complicated argumentation, which should be properly analyzed. The Toulmin format outline argumentative essay example is here:
Come up with something interesting to 'hook' your audience.
Provide a brief context of the problem.
Give your full thesis statement.
Evidence #1, including the logical connection between it and your claim
Evidence #2, formatted in the same way, etc.
Briefly show how it supports your thesis.
Show which of your evidence elements backs this warrant.
Provide qualifiers for your argumentation: be open and show its weak sides.
Your warrant #2, formatted in the same way, etc.
Analyze their claim, evaluating its warrants and qualifiers.
Provide your rebuttal.
Opposing viewpoint #2, formatted in the same way, etc.
Briefly summarize your warrants.
Summarize the opposing viewpoints, mentioning how you have refuted them.
Show that your thesis is supported better.
How to Write an Argumentative Essay Outline Step-By-Step
Let's put together all the tips on how to write an argumentative essay outline . This section contains a quick guide that could serve as your argumentative essay planning sheet. Make sure to follow this recommended course when composing an academic paper:
Think it through Making an argumentative writing outline efficient and persuasive requires good knowledge of the selected topic. So, choose one you are familiar with. You must be able to explain your position well and defend it successfully. And don't pick an easy one. It should be interesting enough for your audience to get engaged.
Do your research Gather key information about your problem before writing an argumentative essay outline. Check if you have enough evidence to back your claim and refute possible counterarguments. Verify that it clearly shows what you actually need and doesn't prove an opposing position.
Pick a format Given the specifics of the chosen problem, find out which approach will suit you best: Classical, Rogerian, or Toulmin. If you start creating your argumentative essay outline in one format and then realize that you need to switch to another, you might lose a lot of time. Too risky for those who have tight deadlines!
Structure it properly Follow the recommended templates and put every argument outline into a separate paragraph. The same applies to introductory sections. Remember that proper formatting increases your essay's readability and thus serves your cause.
Keep it concise Make it brief but understandable, ensuring that all key points and data are mentioned. Remember that you just need to outline an argumentative essay, not write the full text. Besides, writing briefly saves you some precious time.
Review and correct Spend some time going through your argumentative research essay outline and check carefully for errors or gaps. Read it to yourself or ask someone else to give it as much critique as possible. If you miss something important now, it will be more difficult to find and correct this mistake later.
These tips should be enough for creating an argumentative essay outline for high school and college. You can check how to write an argumentative essay in one of our guides. But also check the samples we've collected for you – maybe you'll get some extra ideas for your own work. 
Argumentative Essay Outline Examples
Searching for a real argumentative outline example? We've collected several outlines for essays addressing popular questions. Check them out, and hopefully, you'll draw some inspiration from them, which will help you with your own work. Just don't copy any of that content, as it would mean plagiarism. Don't forget about the downloadable argumentative essay outline sample. Scroll down, and you'll find it. Death Penalty Argument Outline Example
Sample Outline for Argumentative Essay on Abortion
Argument Essay Outline Example on Human Trafficking
Sample of Argumentative Essay Outline on Gender Equality
Argumentative Essay Outline Example on Bullying
Browse StudyCrumb's Blog to find complete argumentative essay examples formatted accordingly.
Argumentative Paper Outline Checklist
Here's also a brief list of what should be written in an outline for an argument:
checkbox My thesis statement is full and clear.
checkbox I provided the necessary context of the selected problem.
checkbox I considered the 'hook' in order to engage your audience.
checkbox Main arguments that support the thesis are logically connected to each other.
checkbox I selected solid evidence backing the arguments.
checkbox I planned the main counterarguments , together with their rebuttal based on facts and logic.
checkbox My conclusion is going to summarize the strength of my position compared to opposing ones.
checkbox My argument writing template includes a strong call to action and gives some food for thought.
Bottom Line on Argumentative Essay Outline
We have shown in detail how to outline an argumentative essay and what are main structure types you could use for it, namely:
We have also listed what should an outline for an argumentative essay include, particularly:
Introduction with context and a 'hook'
Thesis statement
Arguments with supporting evidence
Counterarguments with their rebuttal
Conclusion.
An argumentative writing template has also been provided. We believe that this information will help you complete an excellent paper on any argumentative essay topic .  If you are still unsure about your writing skills, StudyCrumb got you covered. Remember this phrase — " write an argumentative essay for me ." It's a secret pass to tell our Support reps. Say it, and the magic will happen.
Our professional writing service will help you with any kind of essay. Just contact us and get any paper written properly.
FAQ About Argumentative Essay Outline
1. why is it important to create an argumentative essay outline.
Writing an argument essay outline helps to form its layout and properly place the main elements: thesis, background, arguments, evidence, and conclusion. It serves as an argumentative essay plan with logical transitions between the key elements. Now you can read this draft version again and spot any inconsistencies before composing the full-text version. That is a much easier task.
3. What should be included in the outline for an argument?
Your argument outline needs to include the following:
Analysis of certain aspects of the problem which you could use to clearly maintain your point
Logic and reasoning to defend your position using your debate skills
Solid evidence retrieved from credible sources to back your claim
Visible connection to your thesis and your other arguments, otherwise, your audience might have an issue with understanding your essay.
2. What should include a strong outline for an argumentative essay?
A strong outline for an argumentative essay should include:
Strong thesis, preferably about an interesting and controversial problem
Proper arguments backed by logic and solid evidence
Credible sources you can obtain the evidence from
Proper rebuttal for counterarguments, pointing at their weak sides
Logical connection between all parts of your outline
Conclusion, which summarizes all arguments and rebuttals, showing that your thesis is maintained.
You may also like