SAT BootCamp
SAT MasterClass
SAT Private Tutoring
SAT Proctored Practice Test
ACT Private Tutoring
Academic Subjects
College Essay Workshop
Academic Writing Workshop
AP English FRQ BootCamp
1:1 College Essay Help
Online Instruction
Free Resources
12 Essential Steps for Writing an Argumentative Essay (with 10 example essays)
Bonus Material: 10 complete example essays
Writing an essay can often feel like a Herculean task. How do you go from a prompt… to pages of beautifully-written and clearly-supported writing?
This 12-step method is for students who want to write a great essay that makes a clear argument.
In fact, using the strategies from this post, in just 88 minutes, one of our students revised her C+ draft to an A.
If you're interested in learning how to write awesome argumentative essays and improve your writing grades, this post will teach you exactly how to do it.
First, grab our download so you can follow along with the complete examples.
Then keep reading to see all 12 essential steps to writing a great essay.
Download 10 example essays

Why you need to have a plan
One of the most common mistakes that students make when writing is to just dive in haphazardly without a plan.
Writing is a bit like cooking. If you're making a meal, would you start throwing ingredients at random into a pot? Probably not!
Instead, you'd probably start by thinking about what you want to cook. Then you'd gather the ingredients, and go to the store if you don't already have them in your kitchen. Then you'd follow a recipe, step by step, to make your meal.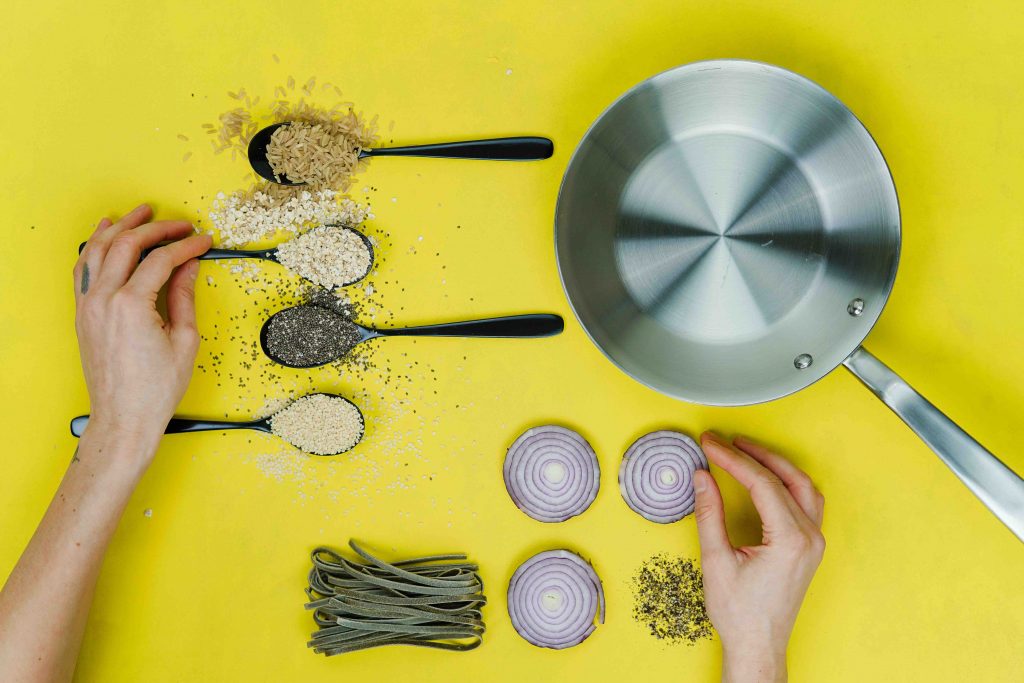 Here's our 12-step recipe for writing a great argumentative essay:
Pick a topic
Choose your research sources
Read your sources and take notes
Create a thesis statement
Choose three main arguments to support your thesis statement —now you have a skeleton outline
Populate your outline with the research that supports each argument
Do more research if necessary
Add your own analysis
Add transitions and concluding sentences to each paragraph
Write an introduction and conclusion for your essay
Add citations and bibliography
Grab our download to see the complete example at every stage, along with 9 great student essays. Then let's go through the steps together and write an A+ essay!
1. Pick a topic
Sometimes you might be assigned a topic by your instructor, but often you'll have to come up with your own idea!
If you don't pick the right topic, you can be setting yourself up for failure.
Be careful that your topic is something that's actually arguable —it has more than one side. Check out our carefully-vetted list of 99 topic ideas .
Let's pick the topic of laboratory animals . Our question is should animals be used for testing and research ?
Download our set of 10 great example essays to jump to the finished version of this essay.
2. Choose your research sources
One of the big differences between the way an academic argumentative essay and the version of the assignment that you may have done in elementary school is that for an academic argumentative essay, we need to support our arguments with evidence .
Where do we get that evidence?
Let's be honest, we all are likely to start with Google and Wikipedia.
Now, Wikipedia can be a useful starting place if you don't know very much about a topic, but don't use Wikipedia as your main source of evidence for your essay.
Instead, look for reputable sources that you can show to your readers as proof of your arguments. It can be helpful to read some sources from either side of your issue.
Look for recently-published sources (within the last 20 years), unless there's a specific reason to do otherwise.
Good places to look for sources are:
Books published by academic presses
Academic journals
Academic databases like JSTOR and EBSCO
Nationally-published newspapers and magazines like The New York Times or The Atlantic
Websites and publications of national institutions like the NIH
Websites and publications of universities
Some of these sources are typically behind a paywall. This can be frustrating when you're a middle-school or high-school student.
However, there are often ways to get access to these sources. Librarians (at your school library or local public library) can be fantastic resources, and they can often help you find a copy of the article or book you want to read. In particular, librarians can help you use Interlibrary Loan to order books or journals to your local library!
More and more scientists and other researchers are trying to publish their articles for free online, in order to encourage the free exchange of knowledge. Check out respected open-access platforms like arxiv.org and PLOS ONE .
How do you find these sources?
If you have access to an academic database like JSTOR or EBSCO , that's a great place to start.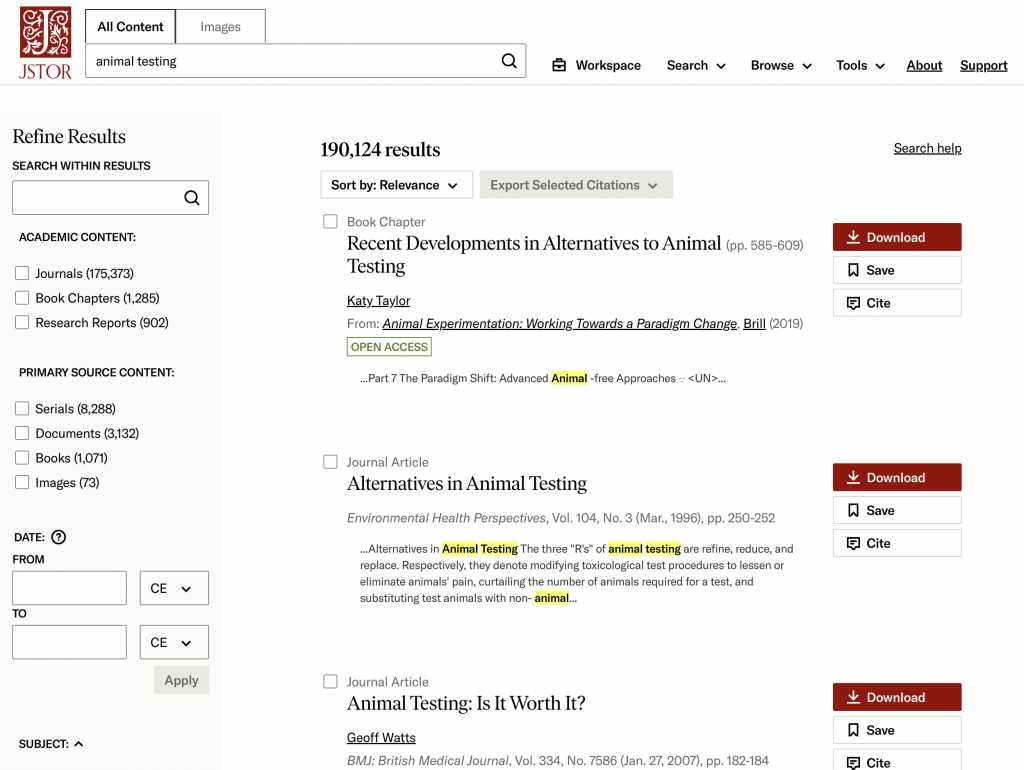 Everyone can use Google Scholar to search for articles. This is a powerful tool and highly recommended!
Of course, if there's a term you come across that you don't recognize, you can always just Google it!
How many sources do you need? That depends on the length of your essay and on the assignment. If your instructor doesn't give you any other guidance, assume that you should have at least three good sources.
For our topic of animal research, here's a few sources that we could assemble:
Geoff Watts. "Animal Testing: Is It Worth It?" BMJ: British Medical Journal , Jan. 27, 2007, Vol. 334, No. 7586 (Jan. 27, 2007), pp. 182-184.
Kim Bartel Sheehan and Joonghwa Lee. "What's Cruel About Cruelty Free: An Exploration of Consumers, Moral Heuristics, and Public Policy." Journal of Animal Ethics , Vol. 4, No. 2 (Fall 2014), pp. 1-15.
Justin Goodman, Alka Chandna and Katherine Roe. "Trends in animal use at US research facilities." Journal of Medical Ethics , July 2015, Vol. 41, No. 7 (July 2015), pp. 567-569.
Katy Taylor. "Recent Developments in Alternatives to Animal Testing." In Animal Experimentation: Working Towards a Paradigm Change . Brill 2019.
Thomas Hartung. "Research and Testing Without Animals: Where Are We Now and Where Are We Heading?" In Animal Experimentation: Working Towards a Paradigm Change . Brill 2019.
Bonus: download 10 example essays now .
3. Read your sources and take notes
Once you have a nice pile of sources, it's time to read them!
As we read, we want to take notes that will be useful to us later as we write our essay.
We want to be careful to keep the source's ideas separate from our own ideas . Come up with a system to clearly mark the difference as you're taking notes: use different colors, or use little arrows to represent the ideas that are yours and not the source's ideas.
We can use this structure to keep notes in an organized way:
Download a template for these research notes here .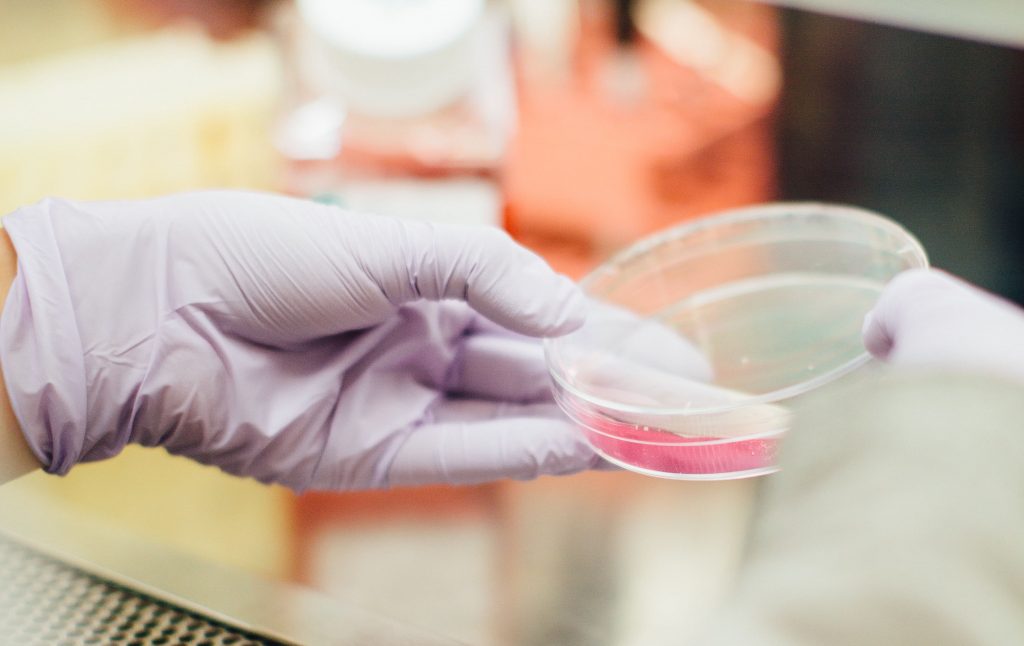 For our topic of animal research, our notes might look something like this:
Grab our download to read the rest of the notes and see more examples of how to do thoughtful research!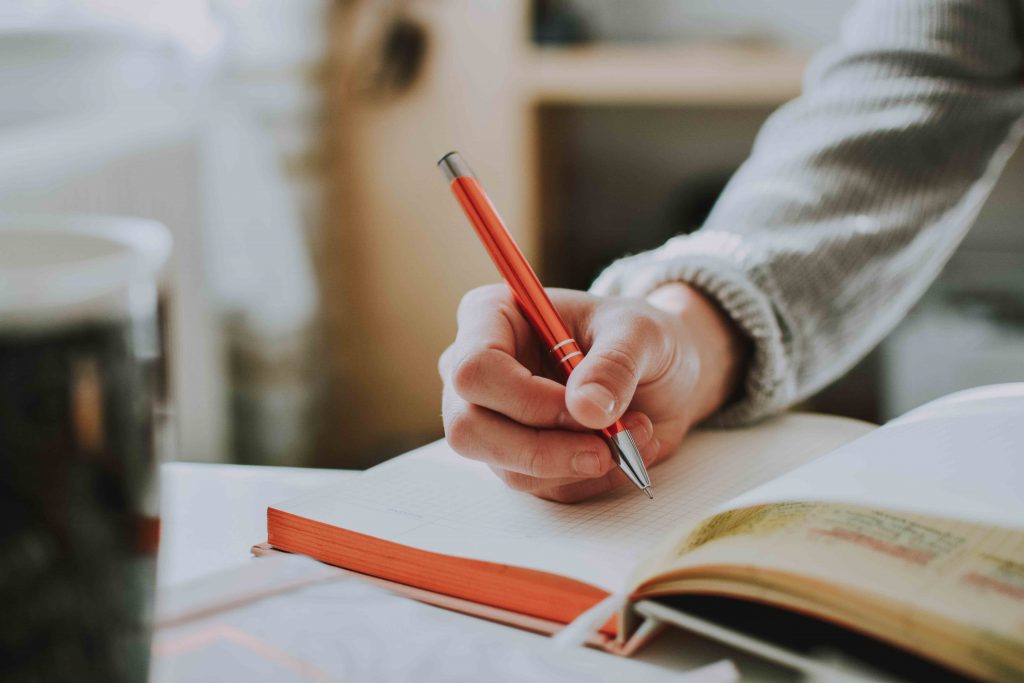 4. Create a thesis
What major themes did you find in your reading? What did you find most interesting or convincing?
Now is the point when you need to pick a side on your topic, if you haven't already done so. Now that you've read more about the issue, what do you think? Write down your position on the issue:
Animal testing is necessary but should be reduced.
Next, it's time to add more detail to your thesis. What reasons do you have to support that position? Add those to your sentence.
Animal testing is necessary but should be reduced by eliminating testing for cosmetics, ensuring that any testing is scientifically sound, and replacing animal models with other methods as much as possible.
Add qualifiers to refine your position. Are there situations in which your position would not apply? Or are there other conditions that need to be met?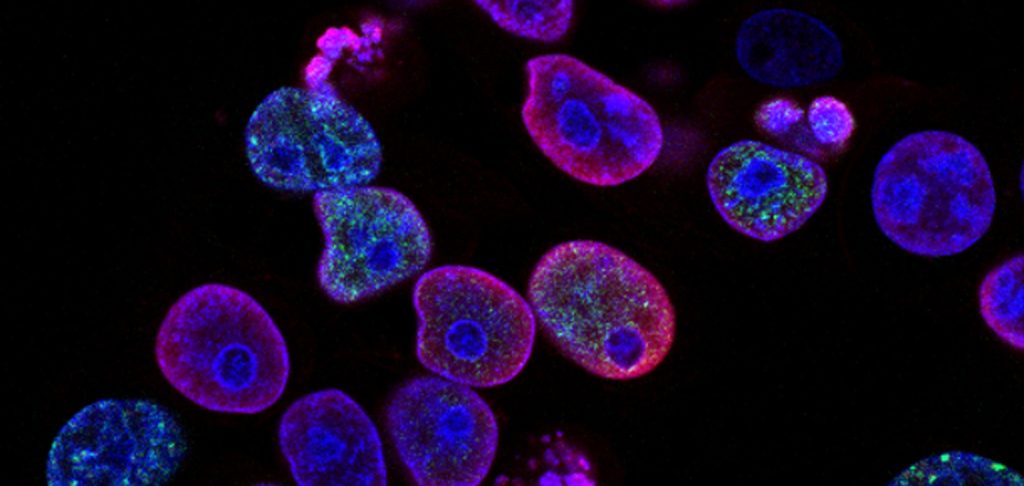 For our topic of animal research, our final thesis statement (with lead-in) might look something like this:
The argument: Animal testing and research should not be abolished, as doing so would upend important medical research and substance testing. However, scientific advances mean that in many situations animal testing can be replaced by other methods that not only avoid the ethical problems of animal testing, but also are less costly and more accurate. Governments and other regulatory bodies should further regulate animal testing to outlaw testing for cosmetics and other recreational products, ensure that the tests conducted are both necessary and scientifically rigorous, and encourage the replacement of animal use with other methods whenever possible.
The highlighted bit at the end is the thesis statement, but the lead-in is useful to help us set up the argument—and having it there already will make writing our introduction easier!
The thesis statement is the single most important sentence of your essay. Without a strong thesis, there's no chance of writing a great essay. Read more about it here .
See how nine real students wrote great thesis statements in 9 example essays now.
5. Create three supporting arguments
Think of three good arguments why your position is true. We're going to make each one into a body paragraph of your essay.
For now, write them out as 1–2 sentences. These will be topic sentences for each body paragraph.
For our essay about animal testing, it might look like this:
Supporting argument #1: For ethical reasons, animal testing should not be allowed for cosmetics and recreational products.
Supporting argument #2: The tests that are conducted with animals should be both necessary (for the greater good) and scientifically rigorous—which isn't always the case currently. This should be regulated by governments and institutions.
Supporting argument #3: Governments and institutions should do more to encourage the replacement of animal testing with other methods.
Optional: Find a counterargument and respond to it
Think of a potential counterargument to your position. Consider writing a fourth paragraph anticipating this counterargument, or find a way to include it in your other body paragraphs. 
For our essay, that might be:
Possible counterargument: Animal testing is unethical and should not be used in any circumstances.
Response to the counterargument: Animal testing is deeply entrenched in many research projects and medical procedures. Abruptly ceasing animal testing would upend the scientific and medical communities. But there are many ways that animal testing could be reduced.
With these three arguments, a counterargument, and a thesis, we now have a skeleton outline! See each step of this essay in full in our handy download .
6. Start populating your outline with the evidence you found in your research
Look through your research. What did you find that would support each of your three arguments?
Copy and paste those quotes or paraphrases into the outline. Make sure that each one is annotated so that you know which source it came from!
Ideally you already started thinking about these sources when you were doing your research—that's the ideas in the rightmost column of our research template. Use this stuff too!
A good rule of thumb would be to use at least three pieces of evidence per body paragraph.
Think about in what order it would make most sense to present your points. Rearrange your quotes accordingly! As you reorder them, feel free to start adding short sentences indicating the flow of ideas .
For our essay about animal testing, part of our populated outline might look something like:
Argument #1: For ethical reasons, animal testing should not be allowed for cosmetics and recreational products.
Lots of animals are used for testing and research.
In the US, about 22 million animals were used annually in the early 1990s, mostly rodents (BMJ 1993, 1020).
But there are ethical problems with using animals in laboratory settings. Opinions about the divide between humans and animals might be shifting.
McIsaac refers to "the essential moral dilemma: how to balance the welfare of humans with the welfare of other species" (Hubel, McIsaac 29).
The fundamental legal texts used to justify animal use in biomedical research were created after WWII, and drew a clear line between experiments on animals and on humans. The Nuremburg Code states that "the experiment should be so designed and based on the results of animal experimentation and a knowledge of the natural history of the disease or other problem under study that the anticipated results will justify the performance of the experiment" (Ferrari, 197). The 1964 Declaration of the World Medical Association on the Ethical Principles for Medical Research Involving Human Subjects (known as the Helsinki Declaration) states that "Medical research involving human subjects must conform to generally accepted scientific principles, be based on a thorough knowledge of the scientific literature, other relevant sources of information, and adequate laboratory and, as appropriate, animal experimentation. The welfare of animals used for research must be respected" (Ferrari, 197).
→ Context? The Nuremberg Code is a set of ethical research principles, developed in 1947 in the wake of Nazi atrocities during WWII, specifically the inhumane and often fatal experimentation on human subjects without consent.
"Since the 1970s, the animal-rights movement has challenged the use of animals in modern Western society by rejecting the idea of dominion of human beings over nature and animals and stressing the intrinsic value and rights of individual animals" (van Roten, 539, referencing works by Singer, Clark, Regan, and Jasper and Nelkin).
"The old (animal) model simply does not fully meet the needs of scientific and economic progress; it fails in cost, speed, level of detail of understanding, and human relevance. On top of this, animal experimentation lacks acceptance by an ethically evolving society" (Hartung, 682).
Knight's article summarizes negative impacts on laboratory animals—invasive procedures, stress, pain, and death (Knight, 333). These aren't very widely or clearly reported (Knight, 333). → Reading about these definitely produces an emotional reaction—they sound bad.
Given this context, it makes sense to ban animal testing in situations where it's just for recreational products like cosmetics.
Fortunately, animal testing for cosmetics is less common than we might think.
A Gallup poll published in 1990 found that 14% of people thought that the most frequent reason for using animals to test cosmetics for safety—but figures from the UK Home Office in 1991 found that less than 1% of animals were used for tests for cosmetics and toiletries (BMJ 1993, 1019). → So in the early 1990s there was a big difference between what people thought was happening and what actually was happening!
But it still happens, and there are very few regulations of it (apart from in the EU).
Because there are many definitions of the phrase "cruelty-free," many companies "can (and do) use the term when the product or its ingredients were indeed tested on animals" (Sheehan and Lee, 1).
The authors compare "cruelty-free" to the term "fair trade." There is an independent inspection and certification group (Flo-Cert) that reviews products labeled as "fair trade," but there's no analogous process for "cruelty-free" (Sheehan and Lee, 2). → So anyone can just put that label on a product? Apparently, apart from in the European Union. That seems really easy to abuse for marketing purposes.
Companies can also hire outside firms to test products and ingredients on animals (Sheehan and Lee, 3).
Animal testing for recreational, non-medical purposes should be banned, like it is in the EU.
Download the full example outline here .
7. Do more research if necessary
Occasionally you might realize that there's a hole in your research, and you don't have enough evidence to support one of your points.
In this situation, either change your argument to fit the evidence that you do have, or do a bit more research to fill the hole!
For example, looking at our outline for argument #1 for our essay on animal testing, it's clear that this paragraph is missing a small but crucial bit of evidence—a reference to this specific ban on animal testing for cosmetics in Europe. Time for a bit more research!
A visit to the official website of the European Commission yields a copy of the law, which we can add to our populated outline:
"The cosmetics directive provides the regulatory framework for the phasing out of animal testing for cosmetics purposes. Specifically, it establishes (1) a testing ban – prohibition to test finished cosmetic products and cosmetic ingredients on animals, and (2) a marketing ban – prohibition to market finished cosmetic products and ingredients in the EU which were tested on animals. The same provisions are contained in the cosmetics regulation , which replaced the cosmetics directive as of 11 July 2013. The testing ban on finished cosmetic products applies since 11 September 2004. The testing ban on ingredients or combination of ingredients applies since 11 March 2009. The marketing ban applies since 11 March 2009 for all human health effects with the exception of repeated-dose toxicity, reproductive toxicity, and toxicokinetics. For these specific health effects, the marketing ban applies since 11 March 2013, irrespective of the availability of alternative non-animal tests." (website of the European Commission, "Ban on animal testing")
Alright, now this supporting argument has the necessary ingredients!
You don't need to use all of the evidence that you found in your research. In fact, you probably won't use all of it!
This part of the writing process requires you to think critically about your arguments and what evidence is relevant to your points .
8. Add your own analysis and synthesis of these points
Once you've organized your evidence and decided what you want to use for your essay, now you get to start adding your own analysis!
You may have already started synthesizing and evaluating your sources when you were doing your research (the stuff on the right-hand side of our template). This gives you a great starting place!
For each piece of evidence, follow this formula:
Context and transitions: introduce your piece of evidence and any relevant background info and signal the logical flow of ideas
Reproduce the paraphrase or direct quote (with citation )
Explanation : explain what the quote/paraphrase means in your own words
Analysis : analyze how this piece of evidence proves your thesis
Relate it back to the thesis: don't forget to relate this point back to your overarching thesis! 
If you follow this fool-proof formula as you write, you will create clear, well-evidenced arguments.
As you get more experienced, you might stray a bit from the formula—but a good essay will always intermix evidence with explanation and analysis, and will always contain signposts back to the thesis throughout.
For our essay about animal testing, our first body paragraph might look like:
Every year, millions of animals—mostly rodents—are used for testing and research (BMJ 1993, 1020) . This testing poses an ethical dilemma: "how to balance the welfare of humans with the welfare of other species" (Hubel, McIsaac 29) . Many of the fundamental legal tests that are used to justify animal use in biomedical research were created in wake of the horrors of World War II, when the Nazi regime engaged in terrible experimentation on their human prisoners. In response to these atrocities, philosophers and lawmakers drew a clear line between experimenting on humans without consent and experimenting on (non-human) animals. For example, the 1947 Nuremberg Code stated that "the experiment should be so designed and based on the results of animal experimentation and a knowledge of the natural history of the disease or other problem under study that the anticipated results will justify the performance of the experiment" (Ferrari, 197) . Created two years after the war, the code established a set of ethical research principles to demarcate ethical differences between animals and humans, clarifying differences between Nazi atrocities and more everyday research practices. However, in the following decades, the animal-rights movement has challenged the philosophical boundaries between humans and animals and questioned humanity's right to exert dominion over animals (van Roten, 539, referencing works by Singer, Clark, Regan, and Jasper and Nelkin) . These concerns are not without justification, as animals used in laboratories are subject to invasive procedures, stress, pain, and death (Knight, 333) . Indeed, reading detailed descriptions of this research can be difficult to stomach . In light of this, while some animal testing that contributes to vital medical research and ultimately saves millions of lives may be ethically justified, animal testing that is purely for recreational purposes like cosmetics cannot be ethically justified . Fortunately, animal testing for cosmetics is less common than we might think . In 1990, a poll found that 14% of people in the UK thought that the most frequent reason for using animals to test cosmetics for safety—but actual figures were less than 1% (BMJ 1993, 1019) . Unfortunately, animal testing for cosmetics is not subject to very much regulation . In particular, companies can use the phrase "cruelty-free" to mean just about anything, and many companies "can (and do) use the term when the product or its ingredients were indeed tested on animals" (Sheehan and Lee, 1) . Unlike the term "fair trade," which has an independent inspection and certification group (Flo-Cert) that reviews products using the label, there's no analogous process for "cruelty-free" (Sheehan and Lee, 2) . Without regulation, the term is regularly abused by marketers . Companies can also hire outside firms to test products and ingredients on animals and thereby pass the blame (Sheehan and Lee, 3) . Consumers trying to avoid products tested on animals are frequently tricked . Greater regulation of terms would help, but the only way to end this kind of deceit will be to ban animal testing for recreational, non-medical purposes . The European Union is the only governmental body yet to accomplish this . In a series of regulations, the EU first banned testing finished cosmetic products (2004), then testing ingredients or marketing products which were tested on animals (2009); exceptions for specific health effects ended in 2013 (website of the European Commission, "Ban on animal testing") . The result is that the EU bans testing cosmetic ingredients or finished cosmetic products on animals, as well as marketing any cosmetic ingredients and products which were tested on animals elsewhere (Regulation 1223/2009/EU, known as the "Cosmetics Regulation") . The rest of the world should follow this example and ban animal testing on cosmetic ingredients and products, which do not contribute significantly to the greater good and therefore cannot outweigh the cost to animal lives .
Edit down the quotes/paraphrases as you go. In many cases, you might copy out a great long quote from a source…but only end up using a few words of it as a direct quote, or you might only paraphrase it!
There were several good quotes in our previous step that just didn't end up fitting here. That's fine!
Take a look at the words and phrases highlighted in red. Notice how sometimes a single word can help to provide necessary context and create a logical transition for a new idea. Don't forget the transitions! These words and phrases are essential to good writing.
The end of the paragraph should very clearly tie back to the thesis statement.
As you write, consider your audience
If it's not specified in your assignment prompt, it's always appropriate to ask your instructor who the intended audience of your essay or paper might be. (Your instructor will usually be impressed by this question!)
If you don't get any specific guidance, imagine that your audience is the typical readership of a newspaper like the New York Times —people who are generally educated, but who don't have any specialized  knowledge of the specific subject, especially if it's more technical.
That means that you should explain any words or phrases that aren't everyday terminology!
Equally important, you don't want to leave logical leaps for your readers to make. Connect all of the dots for them!
See the other body paragraphs of this essay, along with 9 student essays, here .
9. Add paragraph transitions and concluding sentences to each body paragraph
By now you should have at least three strong body paragraphs, each one with 3–5 pieces of evidence plus your own analysis and synthesis of the evidence.
Each paragraph has a main topic sentence, which we wrote back when we made the outline. This is a good time to check that the topic sentences still match what the rest of the paragraph says!
Think about how these arguments relate to each other. What is the most logical order for them? Re-order your paragraphs if necessary.
Then add a few sentences at the end of each paragraph and/or the beginning of the next paragraph to connect these ideas. This step is often the difference between an okay essay and a really great one!
You want your essay to have a great flow. We didn't worry about this at the beginning of our writing, but now is the time to start improving the flow of ideas!
10. The final additions: write an introduction and a conclusion
Follow this formula to write a great introduction:
It begins with some kind of "hook": this can be an anecdote, quote, statistic, provocative statement, question, etc.
(Pro tip: don't use phrases like "throughout history," "since the dawn of humankind," etc. It's good to think broadly, but you don't have to make generalizations for all of history.)
It gives some background information that is relevant to understand the ethical dilemma or debate
It has a lead-up to the thesis
At the end of the introduction, the thesis is clearly stated
This makes a smooth funnel that starts more broadly and smoothly zeroes in on the specific argument.
Your conclusion is kind of like your introduction, but in reverse. It starts with your thesis and ends a little more broadly.
For the conclusion, try and summarize your entire argument without being redundant. Start by restating your thesis but with slightly different wording . Then summarize each of your main points.
If you can, it's nice to point to the larger significance of the issue. What are the potential consequences of this issue? What are some future directions for it to go in? What remains to be explored?
See how nine students wrote introductions in different styles here .
11. Add citations and bibliography
Check what bibliographic style your instructor wants you to use. If this isn't clearly stated, it's a good question to ask them!
Typically the instructions will say something like "Chicago style," "APA," etc., or they'll give you their own rules.
These rules will dictate how exactly you'll write your citations in the body of your essay (either in parentheses after the quote/paraphrase or else with a footnote or endnote) and how you'll write your "works cited" with the full bibliographic information at the end.
Follow these rules! The most important thing is to be consistent and clear.
Pro tip: if you're struggling with this step, your librarians can often help! They're literally pros at this. 🙂
Now you have a complete draft!
Read it from beginning to end. Does it make sense? Are there any orphan quotes or paraphrases that aren't clearly explained? Are there any abrupt changes of topic? Fix it!
Are there any problems with grammar or spelling ? Fix them!
Edit for clarity.
Ideally, you'll finish your draft at least a few days before it's due to be submitted. Give it a break for a day or two, and then come back to it. Things to be revised are more likely to jump out after a little break!
Try reading your essay out loud. Are there any sentences that don't sound quite right? Rewrite them!
Double-check your thesis statement. This is the make-or-break moment of your essay, and without a clear thesis it's pretty impossible for an essay to be a great one. Is it:
Arguable: it's not just the facts—someone could disagree with this position
Narrow & specific: don't pick a position that's so broad you could never back it up
Complex: show that you are thinking deeply—one way to do this is to consider objections/qualifiers in your thesis
Try giving your essay to a friend or family member to read. Sometimes (if you're lucky) your instructors will offer to read a draft if you turn it in early. What feedback do they have? Edit accordingly!
See the result of this process with 10 example essays now .
You're done!
You did it! Feel proud of yourself 🙂
We regularly help students work through all of these steps to write great academic essays in our Academic Writing Workshop or our one-on-one writing tutoring . We're happy to chat more about what's challenging for you and provide you customized guidance to help you write better papers and improve your grades on writing assignments!
Want to see what this looks like when it's all pulled together? We compiled nine examples of great student essays, plus all of the steps used to create this model essay, in this handy resource. Download it here !
Emily graduated  summa cum laude  from Princeton University and holds an MA from the University of Notre Dame. She was a National Merit Scholar and has won numerous academic prizes and fellowships. A veteran of the publishing industry, she has helped professors at Harvard, Yale, and Princeton revise their books and articles. Over the last decade, Emily has successfully mentored hundreds of students in all aspects of the college admissions process, including the SAT, ACT, and college application essay. 
Privacy Preference Center
Privacy preferences.
Summer Deal! Top-rated Essay Writers Online! Get 50% OFF On Your First Essay Order!
Your 50% Off + Real Help Await!
Skip the Bots, Talk to Us
Have us text you Estimated wait time: about 2 minutes
Have us call you Estimated wait time: about 5 minutes
Chat with support Estimated wait time: about 3 minutes
Email us The current response time is 6 hours
Have us text you
Estimated wait time: about 2 minutes
By clicking "Text me" you agree to our terms and privacy policy .
We will contact you shortly!
Have us call you
Estimated wait time: about 5 minutes
By clicking "Call me" you agree to our terms and privacy policy .
The current response time is 6 hours
Please reach out to us at:
Argumentative Essay Writing
Argumentative Essay - A Complete Writing Guide
11 min read
Published on: Mar 10, 2023
Last updated on: Jul 21, 2023
People also read
Learn How to Write an Argumentative Essay Outline
Best Argumentative Essay Examples for Your Help
Basic Types of Argument and How to Use Them?
Take Your Pick – 200+ Argumentative Essay Topics
Essential Tips and Examples for Writing an Engaging Argumentative Essay about Abortion
Crafting a Winning Argumentative Essay on Social Media
Craft a Winning Argumentative Essay about Mental Health
Strategies for Writing a Winning Argumentative Essay about Technology
Crafting an Unbeatable Argumentative Essay About Gun Control
Win the Debate - Writing An Effective Argumentative Essay About Sports
Make Your Case: A Guide to Writing an Argumentative Essay on Climate Change
Ready, Set, Argue: Craft a Convincing Argumentative Essay About Wearing Mask
Crafting a Powerful Argumentative Essay about Global Warming: A Step-by-Step Guide
Share this article
Writing an argumentative essay is in every student's academic life. No matter which level you are on, writing essays will be part of your life.
So learning to write good essays is essential if you want to be successful. Students who want to ace their language class often forget that their grades massive chunk depends on essay writing.
Writing about these arguments can be tricky, but one should know the art of doing so. This blog focuses on what an argumentative essay is and how it is written.
So without further ado, let's begin!
On This Page On This Page
What is an Argumentative Essay?
An argumentative essay is a piece of writing in which your argument is the most important thing.
An argumentative essay has various other approaches, but they all share the basic idea and purpose. In this essay, a writer is asked to investigate and analyze a topic or a subject. 
Moreover, the writer chooses which side of the issue he stands on and asks for reasons and evidence for his stance.
Unlike other essay types, this essay is based on the logic and facts that a writer uses to prove his claim.
Although an argumentative essay is based on an argument, this is nothing like a verbal argument between two informal people in a really heated situation. Therefore, the presentation of the argument in this essay is different.
The primary goal of this essay is based on a point-counterpoint idea. Thus, the writer presents his argument and the counter-argument and leaves it to the audience to decide which side to support.
Paper Due? Why Suffer? That's our Job!
Types of Arguments
Generally speaking, there are three types of arguments. These arguments are used in the formation of your argumentative essay. 
All these types of arguments can be separately used or used in combination in your essay, depending on the topic and how you present it.
Rogerian Argument Strategy
A Rogerian model is a negotiating strategy in which you identify common ideas or goals. Also, opposing arguments and views are presented objectively to reach an agreement.
Topic: Should smoking be banned in public places?
In a Rogerian argument, you would aim to find common ground between those in favor of and those against the ban on smoking in public places. 
For example:
Aristotelian Argument Strategy
According to this strategy, a writer tries to persuade their audience to a specific point of view. This argument is made on ethos, pathos, and logos.
Topic: Should school uniforms be mandatory?
Using the Aristotelian argument strategy, you would appeal to the audience's emotions, credibility, and logical reasoning. 
For instance:
Toulmin Argument Strategy
This argument strategy breaks down an argument into several parts using logic and facts. This argument style has 6 elements; backing, warrant, claim, quantifier, grounds, and rebuttal.
Topic: Should the use of plastic bags be banned?
No matter which argument type you choose, make sure to persuade the audience with powerful reasoning.
Check our expert blog on types of arguments to learn more in detail!
How to Start an Argumentative Essay?
A writer can not just jump onto the writing process of an argumentative essay. Before beginning the actual writing process, there is a whole pre-writing procedure that should be considered.
The pre-writing procedure involves drafting a plan according to which the writer will craft his essay. The following are the steps that you should take to plan out your argumentative essay:
Discover your topic
Decide on the claim
Pick your stance
Conduct research
Develop an argumentative essay outline
These steps will make the writing procedure easier for you. Each step is discussed in detail in the following section.
1. Discover your Topic
To begin your essay, you must have a topic or a subject to write your paper on. A good argumentative essay is based on a strong persuasive topic presented to the reader by a writer.
Choose a topic of interest or an issue that prevails widely in your society to talk and persuade people about it.
There is a criterion while selecting a topic. If your topic answers the following question vividly, then it is "The Topic".
Why did that particular event happen?
Significance
Writer's reaction
Select a topic that you can think can be proved with logic and facts.
Check out this video to learn more about selecting a topic!
2. Decide on the Claim
After you have your topic, develop your claim. Generally, there are five types of claims that are used in the argumentative essay.
If not all, try to use some of these claims to give your essay strength.
Value - Is your topic valuable? Is it meaningful and worthy enough to talk about?
Authenticity - Is your claim a fact or not?
Cause and Effect - How it happened and what was the cause of the occurrence of the issue? Its effects?
Definition - What the particular issue is? Its interpretation, definition, and classification?
Policy - What are the courses of action that should take? How to tackle the specific issue?
Try to use some of these claims to give your essay strength.
3. Pick your Stance
Every coin has two sides. When you select your topic of the issue, you know there is another side to it as well. 
To write an argumentative essay, a writer needs to weigh both sides of the argument. They need to analyze which side is stronger and can be justified by logic and facts .
Unlike a persuasive essay, an argumentative essay presents the argument of an opposing side, letting the audience decide which side to choose.
4. Conduct Research
When you choose a topic for your essay, ensure the information can be easily gathered. You want maximum logic and facts to prove your point.
Opinions will not make a difference in this essay type, so it is important to present authentic and reliable information for the readers.
You can only convince the reader with your point of view that is logically sound and by providing supporting material to your thesis statement. So, first, do research and write the essay.
5. Develop an Argumentative Essay Outline
An argumentative essay follows the basic 5 paragraph outline. An outline of an argumentative essay includes:
A complete argumentative essay outline guide will help you further. After arranging all the gathered information in these sections, grab a pen to start writing your essay.
How to Write an Argumentative Essay?
Once you have a proper plan for your essay, it is time to start drafting it. Keep in mind the outline developed and start writing your argumentative essay in the following order:
1. Argumentative Essay Introduction
As the name suggests, the introductory paragraph introduces the topic or the issue that a writer selected for his audience.
In these paragraphs, a hook is written to grab the reader's attention and motivate them to read your essay. A hook is the opening line of an essay and plays a significant role in your essay.
Another ingredient that is used to make an introduction is the background information about your topic. 
Here, provide information about the previous works concerning your topic, their findings, etc. Mention the strengths and weaknesses of the chosen topic.
The last and most important part is the thesis statement of your essay.
It is the main argument on which your entire essay is based. All the information in the content aims to prove this statement by providing evidence and facts.
2. Argumentative Essay Body Paragraphs
The body of an argumentative essay contains shreds of evidence and material that support the claim and the major thesis statement.
Each paragraph starts with a topic sentence. Then, all the information in that paragraph talks about a particular idea about the subject.
In the body paragraphs of an argumentative essay, the writer presents his arguments, supporting information that proves the argument is valid, and the counter-argument.
All of this information is provided by maintaining the transition. It helps protect the essay's flow. Together, all the paragraphs aim and lead up to the conclusion.
3. Argumentative Essay Conclusion
In the conclusion of an argumentative essay, the writer describes the key ideas, restating the thesis statement. Also, in the concluding paragraphs, the writer put forward the courses of action and gives the final verdict.
 Argumentative Essay Examples
Below are some examples of argumentative essays presented for you by experts.
Argumentative Essay Outline
Argumentative Essay Example
Argumentative Essay Format
Follow these examples to get an idea of how a professional argumentative essay is written.
Argumentative Essay Topics
Topics for an argumentative essay can easily take from your day-to-day life. But for your ease, our experts have gathered some good essay topics so that you can write the best essays.
Following is a list of some good topics:
Are college degrees worth their price?
Does everyone need to go to college to be successful?
Why is Shakespeare the greatest poet of all time?
College students must be providing practical life knowledge as well.
Are SATs effective for everyone?
What is the importance of learning multiple languages?
Do violent video games affect child behavior?
How does social media lead to isolation?
How important is the censorship of online content?
Is fast food really the cause of obesity and other diseases in the United States?
Is it justified to test animals for beauty products in any way?
Is mercy killing justified?
Women can multitask better.
Electronic voting - What are its pros and cons?
Should there be an option for Youtubers to edit foul and derogatory comments?
Check our extensive blog on argumentative essay topics to get inspired. 
Writing an argumentative paper for high school can be overwhelming, but you can score best in it once you get to know the basics. 
If you still find it hard to draft your essay, you can take our expert's help at CollegeEssay.org to get your essay written professionally. We deal with all kinds of academic essays and papers and provide our clients with high-quality writing services.
Our Essay Writer AI can help you with all your argumentative essays and papers in no time.
We deal with all kinds of academic essays and papers and provide clients with high-quality argumentative essay writing services .
Place your order today at our essay writing service at affordable and exciting prices to hire a professional.
Cathy A. (Literature, Marketing)
For more than five years now, Cathy has been one of our most hardworking authors on the platform. With a Masters degree in mass communication, she knows the ins and outs of professional writing. Clients often leave her glowing reviews for being an amazing writer who takes her work very seriously.
Paper Due? Why Suffer? That's our Job!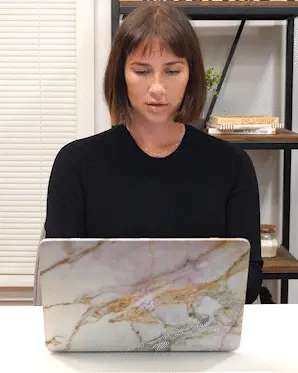 Keep reading
Join our mailing list for discount & offers
Privacy Policy
Cookies Policy
Terms of Use
Refunds & Cancellations
Our Guarantees
Affiliate Program
Referral Program
AI Essay Writer
Disclaimer: Our website content is sometimes created using AI but is reviewed and verified by our experienced team of editors. All client orders are completed by our team of highly qualified human writers. The essays and papers provided by us are not to be used for submission but rather as learning models only.
Subscribed successfully!

Email Address Already Exists!
Please Enter Valid Email!
Have a language expert improve your writing
Run a free plagiarism check in 10 minutes, generate accurate citations for free.
Knowledge Base
How to write an argumentative essay | Examples & tips
How to Write an Argumentative Essay | Examples & Tips
Published on July 24, 2020 by Jack Caulfield . Revised on July 23, 2023.
An argumentative essay expresses an extended argument for a particular thesis statement . The author takes a clearly defined stance on their subject and builds up an evidence-based case for it.
Table of contents
When do you write an argumentative essay, approaches to argumentative essays, introducing your argument, the body: developing your argument, concluding your argument, other interesting articles, frequently asked questions about argumentative essays.
You might be assigned an argumentative essay as a writing exercise in high school or in a composition class. The prompt will often ask you to argue for one of two positions, and may include terms like "argue" or "argument." It will frequently take the form of a question.
The prompt may also be more open-ended in terms of the possible arguments you could make.
Argumentative writing at college level
At university, the vast majority of essays or papers you write will involve some form of argumentation. For example, both rhetorical analysis and literary analysis essays involve making arguments about texts.
In this context, you won't necessarily be told to write an argumentative essay—but making an evidence-based argument is an essential goal of most academic writing, and this should be your default approach unless you're told otherwise.
Examples of argumentative essay prompts
At a university level, all the prompts below imply an argumentative essay as the appropriate response.
Your research should lead you to develop a specific position on the topic. The essay then argues for that position and aims to convince the reader by presenting your evidence, evaluation and analysis.
Don't just list all the effects you can think of.
Do develop a focused argument about the overall effect and why it matters, backed up by evidence from sources.
Don't just provide a selection of data on the measures' effectiveness.
Do build up your own argument about which kinds of measures have been most or least effective, and why.
Don't just analyze a random selection of doppelgänger characters.
Do form an argument about specific texts, comparing and contrasting how they express their thematic concerns through doppelgänger characters.
Prevent plagiarism. Run a free check.
An argumentative essay should be objective in its approach; your arguments should rely on logic and evidence, not on exaggeration or appeals to emotion.
There are many possible approaches to argumentative essays, but there are two common models that can help you start outlining your arguments: The Toulmin model and the Rogerian model.
Toulmin arguments
The Toulmin model consists of four steps, which may be repeated as many times as necessary for the argument:
Make a claim
Provide the grounds (evidence) for the claim
Explain the warrant (how the grounds support the claim)
Discuss possible rebuttals to the claim, identifying the limits of the argument and showing that you have considered alternative perspectives
The Toulmin model is a common approach in academic essays. You don't have to use these specific terms (grounds, warrants, rebuttals), but establishing a clear connection between your claims and the evidence supporting them is crucial in an argumentative essay.
Say you're making an argument about the effectiveness of workplace anti-discrimination measures. You might:
Claim that unconscious bias training does not have the desired results, and resources would be better spent on other approaches
Cite data to support your claim
Explain how the data indicates that the method is ineffective
Anticipate objections to your claim based on other data, indicating whether these objections are valid, and if not, why not.
Rogerian arguments
The Rogerian model also consists of four steps you might repeat throughout your essay:
Discuss what the opposing position gets right and why people might hold this position
Highlight the problems with this position
Present your own position , showing how it addresses these problems
Suggest a possible compromise —what elements of your position would proponents of the opposing position benefit from adopting?
This model builds up a clear picture of both sides of an argument and seeks a compromise. It is particularly useful when people tend to disagree strongly on the issue discussed, allowing you to approach opposing arguments in good faith.
Say you want to argue that the internet has had a positive impact on education. You might:
Acknowledge that students rely too much on websites like Wikipedia
Argue that teachers view Wikipedia as more unreliable than it really is
Suggest that Wikipedia's system of citations can actually teach students about referencing
Suggest critical engagement with Wikipedia as a possible assignment for teachers who are skeptical of its usefulness.
You don't necessarily have to pick one of these models—you may even use elements of both in different parts of your essay—but it's worth considering them if you struggle to structure your arguments.
Regardless of which approach you take, your essay should always be structured using an introduction , a body , and a conclusion .
Like other academic essays, an argumentative essay begins with an introduction . The introduction serves to capture the reader's interest, provide background information, present your thesis statement , and (in longer essays) to summarize the structure of the body.
Hover over different parts of the example below to see how a typical introduction works.
The spread of the internet has had a world-changing effect, not least on the world of education. The use of the internet in academic contexts is on the rise, and its role in learning is hotly debated. For many teachers who did not grow up with this technology, its effects seem alarming and potentially harmful. This concern, while understandable, is misguided. The negatives of internet use are outweighed by its critical benefits for students and educators—as a uniquely comprehensive and accessible information source; a means of exposure to and engagement with different perspectives; and a highly flexible learning environment.
The body of an argumentative essay is where you develop your arguments in detail. Here you'll present evidence, analysis, and reasoning to convince the reader that your thesis statement is true.
In the standard five-paragraph format for short essays, the body takes up three of your five paragraphs. In longer essays, it will be more paragraphs, and might be divided into sections with headings.
Each paragraph covers its own topic, introduced with a topic sentence . Each of these topics must contribute to your overall argument; don't include irrelevant information.
This example paragraph takes a Rogerian approach: It first acknowledges the merits of the opposing position and then highlights problems with that position.
Hover over different parts of the example to see how a body paragraph is constructed.
A common frustration for teachers is students' use of Wikipedia as a source in their writing. Its prevalence among students is not exaggerated; a survey found that the vast majority of the students surveyed used Wikipedia (Head & Eisenberg, 2010). An article in The Guardian stresses a common objection to its use: "a reliance on Wikipedia can discourage students from engaging with genuine academic writing" (Coomer, 2013). Teachers are clearly not mistaken in viewing Wikipedia usage as ubiquitous among their students; but the claim that it discourages engagement with academic sources requires further investigation. This point is treated as self-evident by many teachers, but Wikipedia itself explicitly encourages students to look into other sources. Its articles often provide references to academic publications and include warning notes where citations are missing; the site's own guidelines for research make clear that it should be used as a starting point, emphasizing that users should always "read the references and check whether they really do support what the article says" ("Wikipedia:Researching with Wikipedia," 2020). Indeed, for many students, Wikipedia is their first encounter with the concepts of citation and referencing. The use of Wikipedia therefore has a positive side that merits deeper consideration than it often receives.
Here's why students love Scribbr's proofreading services
Discover proofreading & editing
An argumentative essay ends with a conclusion that summarizes and reflects on the arguments made in the body.
No new arguments or evidence appear here, but in longer essays you may discuss the strengths and weaknesses of your argument and suggest topics for future research. In all conclusions, you should stress the relevance and importance of your argument.
Hover over the following example to see the typical elements of a conclusion.
The internet has had a major positive impact on the world of education; occasional pitfalls aside, its value is evident in numerous applications. The future of teaching lies in the possibilities the internet opens up for communication, research, and interactivity. As the popularity of distance learning shows, students value the flexibility and accessibility offered by digital education, and educators should fully embrace these advantages. The internet's dangers, real and imaginary, have been documented exhaustively by skeptics, but the internet is here to stay; it is time to focus seriously on its potential for good.
If you want to know more about AI tools , college essays , or fallacies make sure to check out some of our other articles with explanations and examples or go directly to our tools!
Ad hominem fallacy
Post hoc fallacy
Appeal to authority fallacy
False cause fallacy
Sunk cost fallacy
College essays
Choosing Essay Topic
Write a College Essay
Write a Diversity Essay
College Essay Format & Structure
Comparing and Contrasting in an Essay
 (AI) Tools
Grammar Checker
Paraphrasing Tool
Text Summarizer
AI Detector
Plagiarism Checker
Citation Generator
An argumentative essay tends to be a longer essay involving independent research, and aims to make an original argument about a topic. Its thesis statement makes a contentious claim that must be supported in an objective, evidence-based way.
An expository essay also aims to be objective, but it doesn't have to make an original argument. Rather, it aims to explain something (e.g., a process or idea) in a clear, concise way. Expository essays are often shorter assignments and rely less on research.
At college level, you must properly cite your sources in all essays , research papers , and other academic texts (except exams and in-class exercises).
Add a citation whenever you quote , paraphrase , or summarize information or ideas from a source. You should also give full source details in a bibliography or reference list at the end of your text.
The exact format of your citations depends on which citation style you are instructed to use. The most common styles are APA , MLA , and Chicago .
The majority of the essays written at university are some sort of argumentative essay . Unless otherwise specified, you can assume that the goal of any essay you're asked to write is argumentative: To convince the reader of your position using evidence and reasoning.
In composition classes you might be given assignments that specifically test your ability to write an argumentative essay. Look out for prompts including instructions like "argue," "assess," or "discuss" to see if this is the goal.
Cite this Scribbr article
If you want to cite this source, you can copy and paste the citation or click the "Cite this Scribbr article" button to automatically add the citation to our free Citation Generator.
Caulfield, J. (2023, July 23). How to Write an Argumentative Essay | Examples & Tips. Scribbr. Retrieved November 2, 2023, from https://www.scribbr.com/academic-essay/argumentative-essay/
Is this article helpful?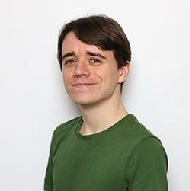 Jack Caulfield
Other students also liked, how to write a thesis statement | 4 steps & examples, how to write topic sentences | 4 steps, examples & purpose, how to write an expository essay, what is your plagiarism score.
PRO Courses Guides New Tech Help Pro Expert Videos About wikiHow Pro Upgrade Sign In
EDIT Edit this Article
EXPLORE Tech Help Pro About Us Random Article Quizzes Request a New Article Community Dashboard This Or That Game Popular Categories Arts and Entertainment Artwork Books Movies Computers and Electronics Computers Phone Skills Technology Hacks Health Men's Health Mental Health Women's Health Relationships Dating Love Relationship Issues Hobbies and Crafts Crafts Drawing Games Education & Communication Communication Skills Personal Development Studying Personal Care and Style Fashion Hair Care Personal Hygiene Youth Personal Care School Stuff Dating All Categories Arts and Entertainment Finance and Business Home and Garden Relationship Quizzes Cars & Other Vehicles Food and Entertaining Personal Care and Style Sports and Fitness Computers and Electronics Health Pets and Animals Travel Education & Communication Hobbies and Crafts Philosophy and Religion Work World Family Life Holidays and Traditions Relationships Youth
Browse Articles
Learn Something New
Quizzes Hot
This Or That Game New
Train Your Brain
Explore More
Support wikiHow
About wikiHow
Log in / Sign up
Education and Communications
College University and Postgraduate
Academic Writing
How to Write an Argumentative Essay
Last Updated: June 14, 2023 Fact Checked
This article was co-authored by Jake Adams . Jake Adams is an academic tutor and the owner of Simplifi EDU, a Santa Monica, California based online tutoring business offering learning resources and online tutors for academic subjects K-College, SAT & ACT prep, and college admissions applications. With over 14 years of professional tutoring experience, Jake is dedicated to providing his clients the very best online tutoring experience and access to a network of excellent undergraduate and graduate-level tutors from top colleges all over the nation. Jake holds a BS in International Business and Marketing from Pepperdine University. There are 14 references cited in this article, which can be found at the bottom of the page. This article has been fact-checked, ensuring the accuracy of any cited facts and confirming the authority of its sources. This article has been viewed 839,198 times.
Understanding how to structure and write an argumentative essay is a useful skill. Strong argumentative essays present relevant evidence that supports an argument and convinces the audience of a particular stance. This type of essay provides the reader with a thorough overview of a topic, covering all facets, but also attempts to persuade the reader into agreeing with the author's point of view.
Understanding the Format
Argumentative essays also provide your audience with a well-rounded summary of the issue at hand, but clearly indicate what your own point of view is and why this view is the best option over others.
The effectiveness of this type of essay depends on the author's ability to parse through the various facets of the topic and lead the reader toward an obvious and logical conclusion. To this end, you must familiarize yourself with all opinions about the topic so that you can also outline the viewpoints that oppose your own view (counterarguments).
Make sure you have your desired outcome in mind as you move forward in the writing process.
Selecting a Topic
For example, writing an argumentative essay on the fact that exercise is good for you would be undesirable because it would be difficult to find contradicting views on the topic; everyone agrees that exercise is good for people.
Avoid choosing a topic that has been overdone, or, on the other hand, one that is too obscure (since supporting evidence may be more difficult to find).
Try a debate-style conversation in which you each bring up aspects of the controversy and attempt to explain your view on the topic.
Are you writing the paper for a class, in which case your audience is your professor and your classmates? Or perhaps you are writing it for a presentation to a larger group of people. Regardless, you must think about where your audience is coming from in order to lead them to your desired outcome.
People's backgrounds and experiences often influence how they will react to views different from their own, so it is helpful for you to be knowledgeable about these factors.
You also use different language when addressing different groups of people. For example, you would speak to the pastor at your church differently than you might speak in a casual setting with your best friend. It is important to be mindful of these distinctions when considering your audience.
Rhetorical situations usually involve employing language that is intended to persuade someone toward a particular view or belief. That is why rhetoric is important in an argumentative essay. These types of essays aim to convince the reader that the author's view on the subject is the most correct one. [6] X Trustworthy Source Purdue Online Writing Lab Trusted resource for writing and citation guidelines Go to source
Structuring Your Argument
A good title will act as a "preview" for what your paper will be about. Many titles for academic papers come in two parts, separated by a colon. The first part is often a catchy hook that involves a pun on your topic or an impactful quote, and the second part is usually a sentence that sums up or provides details about your argument. [8] X Research source
A good thesis statement is concise and clear. It tells the reader what the point of the paper is and why it's important. The thesis must make a claim of some sort. [10] X Research source This can be a claim of value (describing the worth of how we view a certain thing), a claim of definition (arguing that the way we define a term or idea needs to be altered in some way), a claim of cause and effect (claiming that one event or thing caused another event or thing), or a claim about policy solutions (arguing that the way we do things needs to be changed for some reason).
Here is an example of a strong thesis statement: Excessive meat consumption in America is the leading cause of pollution today, and, thus, is a significant influence on global warming. This thesis makes a claim (specifically a cause and effect claim) about a debatable topic with a narrow enough focus to create an interesting, manageable argumentative essay.
Here is an example of a weak thesis statement: Pollution is a problem in the world today. This is not a debatable issue; few people would argue that pollution is not a problem. The topic is also too broad. You can't write a paper on every single aspect of pollution.
Changing the thesis to avoid this form will make for a much more functional essay that is written at a more advanced level. A more effective thesis would be something like this: Due to increasing global temperatures and rising ocean levels, global warming has become an issue that needs to be acknowledged by a wider audience in order to begin reversing the effects.
There are many different ways to organize your argument, but the most important thing is that you cover all aspects of the issue. Leaving out information simply because it contradicts your thesis idea is unethical as it does not provide an accurate portrayal of the issue.
Be sure to include counterarguments (those ideas that are at odds with your own view), but explain to your reader why your own viewpoint is more logical and accurate, perhaps because the opposing view is based on outdated information, etc. Avoid implicating opposing views as wrong because it could alienate your readers.
Be sure to review your main points and restate your thesis. But make sure not to introduce any new information in the conclusion so that you can effectively wrap up what you've already said.
Often, it is helpful to end with a look forward to further research that could be done on the topic in light of what you have said in your paper.
Including Research and Sources
Ask a reference librarian for assistance in finding reputable, useful sources for your argument. They will probably be happy to help you.
Scholarly sources should be written by experts in the field (i.e. use a quote from someone with a PhD in environmental science if you are writing an argumentative paper on the dangers of global warming) or published in scholarly, peer-reviewed outlets. This means that sources are fact-checked by a panel of experts before they are approved for publication.
It is important to remember that anyone can write things on the internet without any kind of publication standards for accuracy, so using blogs and many websites is not a good idea in an academic paper.
Citing sources involves writing quotation marks (") around the verbatim quotes and then including a parenthetical in-text citation at the end of the quote that refers to a source listed on the Bibliography or Works Cited page at the end of your paper.
There are several different formatting methods that are used in different fields. [16] X Research source For example, in English departments they use MLA formatting and in history departments they usually implement Chicago style formatting.
Editing and Applying Final Touches
Sentence fragments. [18] X Trustworthy Source Purdue Online Writing Lab Trusted resource for writing and citation guidelines Go to source Fragments are incomplete phrases that cannot stand alone as a sentence because they are missing either a verb, a noun, or a complete thought.
Parallelism. [19] X Trustworthy Source Purdue Online Writing Lab Trusted resource for writing and citation guidelines Go to source Errors in parallelism occur when words or groups of words do not appear in the same format or structure within a sentence.
Subject-verb agreement. [20] X Trustworthy Source Purdue Online Writing Lab Trusted resource for writing and citation guidelines Go to source Errors with subject-verb agreement happen when an incorrect verb form is used with a particular subject. For example, he know instead of he knows.
Community Q&A
Include only relevant information. Don't drift off-topic. Thanks Helpful 0 Not Helpful 0
Try to make each paragraph about a different aspect. Thanks Helpful 0 Not Helpful 0
Use basic writing techniques to write the essay. Sentences should logically flow and have a specific purpose. Thanks Helpful 0 Not Helpful 0
It is important to respect different views and to only use information, not insults, to support your claim. Thanks Helpful 41 Not Helpful 7
It is also important not to base your reasons on opinions. Thanks Helpful 4 Not Helpful 0
You Might Also Like
↑ https://owl.purdue.edu/owl/general_writing/academic_writing/essay_writing/argumentative_essays.html
↑ https://owl.purdue.edu/owl/general_writing/academic_writing/establishing_arguments/organizing_your_argument.html
↑ https://www.grammarly.com/blog/argumentative-essay/
↑ https://owl.purdue.edu/owl/general_writing/academic_writing/rhetorical_situation/index.html
↑ https://grammar.yourdictionary.com/style-and-usage/top-10-argumentative-essay-topics.html
↑ https://umanitoba.ca/student/academiclearning/media/Writing_a_Great_Title_NEW.pdf
↑ Jake Adams. Academic Tutor & Test Prep Specialist. Expert Interview. 20 May 2020.
↑ https://owl.english.purdue.edu/owl/resource/588/01/
↑ https://slc.berkeley.edu/writing-worksheets-and-other-writing-resources/suggestions-developing-argumentative-essays
↑ https://writingcenter.uagc.edu/argumentative-writing
↑ https://guides.skylinecollege.edu/c.php?g=279231&p=4339683
↑ https://owl.english.purdue.edu/owl/section/2/
↑ https://owl.purdue.edu/owl/general_writing/the_writing_process/proofreading/proofreading_for_errors.html
http://homeworktips.about.com/od/essaywriting/a/argument.htm
About This Article
To write an argumentative essay, select a debatable topic that you have a strong opinion about. Your job is to convince the reader that your view on the subject is the best one, so choose a topic you can investigate and support with research. Open the essay with a concise thesis that asserts your viewpoint, then sum up all aspects of the issue, including your opinion and counterarguments. Pull quotes from reputable sources to support your stance, and end by restating your thesis and reasserting your main points. If you want to learn more, like how to format your Works Cited page to list your sources, keep reading the article! Did this summary help you? Yes No
Reader Success Stories
Donald Trump
Nov 9, 2016
Did this article help you?
Abdelrehman Khalid
Nov 8, 2016
Dec 12, 2016
Zaryab Nadeem
Apr 28, 2017
Akansha Sreedhar
Mar 7, 2017
Featured Articles
Trending Articles
Watch Articles
Terms of Use
Privacy Policy
Do Not Sell or Share My Info
Not Selling Info
Get all the best how-tos!
Sign up for wikiHow's weekly email newsletter
Writing Worksheets and Other Writing Resources
Thesis, Analysis, & Structure
Suggestions for Developing Argumentative Essays
About the slc.
Our Mission and Core Values

1. Select an arguable topic, preferably one which interests, puzzles, or appeals to you.
Make sure your topic is neither too broad--something which warrants a dissertation--nor too limited. Decide what your goals are for the paper. What is your purpose? What opinion, view, or idea do you want to prove? Try to articulate your purpose clearly  before  you begin writing. If you cannot state your purpose clearly, try to freewrite about your topic.
2. Take a position on your topic, and form a thesis statement.
Your thesis must be arguable; it must assert or deny something about your topic. To be arguable, a thesis must have some probability of being true. It should not, however, be generally accepted as true; it must be a statement with which people may disagree. Keep in mind that a thesis contains both an observation and an opinion:
A good way to test the strength of your thesis is to see if it yields a strong antithesis.
Common thesis pitfalls:
A thesis expressed as a fragment.
A thesis which is too broad.
A thesis worded as a question. (Usually the answer to the question yields the thesis)
A thesis which includes extraneous information.
A thesis which begins with I think or in my opinion.
A thesis which deals with a stale or trite issue.
A thesis which contains words which lead to faulty generalizations (all, none, always, only, everyone, etc.)
Thesis writing tips:
A thesis evolves as you work with your topic. Brainstorm, research, talk, and think about your topic before settling on a thesis. If you are having trouble formulating a thesis, begin freewriting about your topic. Your freewrite may suggest a workable thesis.
During the writing process, consider your thesis a  working thesis  and be willing to modify and re-focus it as you draft and revise your paper.
Copy your working thesis on an index card and keep it in front of you as you research and write. Having your thesis in plain view may help focus your writing.
3. Consider your audience.
Plan your paper with a specific audience in mind. Who are your readers? Are they a definable group--disinterested observers, opponents of your point of view, etc.? Perhaps you are writing to your classmates. Ask your professor or GSI who you should consider your target audience. If you are not certain of your audience, direct your argument to a general audience.
4. Present clear and convincing evidence.
Strong essays consist of  reasons  supported by  evidence .  Reasons  can be thought of as the main points supporting your claim or thesis. Often they are the answers to the question, "Why do you make that claim?" An easy way to think of  reasons  is to see them as "because phrases." In order to validate your reasons and make your argument successful, support your reasons with ample evidence.
The St. Martin's Guide to Writing  (Axelrod & Cooper, 2nd ed., New York: St. Martin's Press, 1988) lists the following forms of evidence:
authorities
textual evidence
For most college papers, you will include evidence you have gathered from various sources and texts. Make sure you document your evidence properly. When using evidence, make sure you (1) introduce it properly, and (2) explain its significance. Do not assume that your evidence will speak for itself--that your readers will glean from your evidence that which you want them to glean. Explain the importance of each piece of evidence-- how  it elucidates or supports your point,  why  it is significant. Build evidence into your text, and use it strategically to prove your points.
In addition to using evidence, thoughtful writers anticipate their readers'  counterarguments  Counterarguments include objections, alternatives, challenges, or questions to your argument. Imagine readers responding to your argument as it unfolds. How might they react? A savvy writer will anticipate and address counterarguments. A writer can address counterarguments by  acknowledging ,  accommodating , and/or  refuting  them.
5. Draft your essay.
As is the case with any piece of writing, you should take your argumentative essay through multiple drafts. When writing and revising your drafts, make sure you:
provide ample  evidence , presented logically and fairly
deal with the  opposing point of view
pay particular attention to the organization of your essay. Make sure its structure suits your topic and audience
address and correct any  fallacies  of logic
include proper  transitions  to allow your reader to follow your argument
6. Edit your draft.
After you have written a developed draft, take off your writer's hat and put on your reader's hat. Evaluate your essay carefully and critically. Exchange a draft of your essay with classmates to get their feedback. Carefully revise your draft based on your assessment of it and suggestions from your peers. For self-assessment and peer response to your draft, you may want to use a peer editing sheet. A peer editing sheet will guide you and your peers by asking specific questions about your text (i.e., What is the thesis of this essay? Is it arguable? Does the writer include ample evidence? Is the structure suitable for the topic and the audience?).
You may also want to avail yourself of the Writing  Drop-In Tutoring  or  By-Appointment Tutoring  at the  Student Learning Center .
Luisa Giulianetti 
Student Learning Center, University of California, Berkeley
©1996 UC Regents
This work is licensed under a Creative Commons Attribution-NonCommercial-NoDerivs 3.0 Unported License.