Kids Learning
Class 2 Essay
Essays For Class 2
Creative essay writing is considered one of the most effective ways to encourage kids to utilise their creative minds and use their imagination while writing an essay on a given topic. Reading and writing essays for Class 2 will enhance their mental ability to come up with alternative ways to write an essay.
Writing an essay for Class 2 broadens their thought processes and helps in improving their problem-solving and analysis skills. As young learners start writing an essay for Class 2 in English, it helps them to assess their thinking power and talent along with their writing prowess.
For a youngster, composing an essay or paragraph for Class 2 in English is like a golden opportunity to express his/her views about a topic in black and white and aids in understanding and analysing his/her writing expertise.
Here we bring you a list of English essays for Class 2 that kids would enjoy writing. This will help them to enhance their creativity and broaden their mindset and intellect.
List of Essay topics for Class 2:
What's unique about the essays provided by us.
The language of the essay has been kept quite simple and compelling.
Each essay has been divided into 10 concise lines so that kids find the essays easy to understand.
For each topic, all its important aspects have been covered. 
The essays have been drafted and verified by our team of subject-matter experts in order to bring the most appropriate essays for your little one.
Writing an essay for Class 2, however, encourages young learners to exercise their own thinking ability and expand their imagination in weaving their ideas into simple words.
As kids gradually understand the importance of reading essays for Class 2, they become more competent and proficient in understanding a topic of interest and look forward to writing a paragraph in a standard English format.
Writing an essay for Class 2 helps children improve their communication skills and vocabulary. Kids can be given a few essay topics for grade 2 and asked to choose one. Later, you can ask them to write a simple paragraph or 10 lines essay. In addition, you can also let them explore topics and compose an essay. By doing this, they feel confident and remember the new words they have learnt. You can also let the kids choose random topics to write an essay, and help them find appropriate words to form meaningful sentences. A solid vocabulary plays an important role in building a child's communication skills.
You can explore a huge variety of topics in English essays for grade 2. Take a look at our Kids Learning section, and you will find the best learning materials for kids .
Search Essays by Class:

Register with BYJU'S & Download Free PDFs
Register with byju's & watch live videos.
Writing a second grade essay
In elementary school, children need to compose four kinds of passages:
Short responses to questions (one or two sentences),
Long responses to questions (about five sentences or one paragraph),
Narratives (stories of varying lengths), and
Essays (single paragraphs to five paragraphs).
The other night I received a call from a father whose second-grade son needed to write an essay on his favorite animal.  The child didn't know what to do.  I asked the boy on the phone what his favorite animal is.  "Dogs," he said, not a surprising answer since the boy has grown up with pet dogs.  I asked him why, and he identified several reasons.  I told him he needed to explain his reasons.  He told me that without problem.
I told him that to write the essay he needed to
First, write a sentence saying that dogs are his favorite animal.
Second, tell why dogs are his favorite animal, one sentence for each reason. Then he needed to add other sentences explaining why.  The best detail is one that begins with "for example," I told him.
Last, end the essay by repeating that dogs are his favorite animal and name the reasons without the details.
Do you understand? I asked.  The boy grumbled in the background, but his father told me that he understood.  We ended the phone conversation.
The next morning, the father texted me the essay below.
I don't know how much direction the classroom teacher gave this boy.  It seemed like this was one of the first times the student was required to write an essay.  Did the teacher take the students through the organizational process?  Did she show organizational boxes for the student to fill in?  Did she model writing an essay or two or three in class?  Did she explain what information belonged in the first sentence or in the middle sentences or in the conclusion?  I suspect she didn't since the boy—an A+ student—had no idea when I talked to him.  Yet after a five-minute phone call, he wrote a classic essay (for a second grader).
To be fair, I don't know the circumstances surrounding this assignment.  Was the teacher a substitute?  Was there a fire drill taking up the time that the teacher wanted to use to preview this assignment?  Was the boy pulled out of class when the teacher  explained the assignment to the class?
I am left to wonder what training this boy's teacher received to teach writing.  Perhaps, like all too many teachers, not enough.
Share this:
Click to share on Facebook (Opens in new window)
Click to share on Pinterest (Opens in new window)
Click to share on Twitter (Opens in new window)
Click to email a link to a friend (Opens in new window)
What's your thinking on this topic? Cancel reply
One-on-one online writing improvement for students of all ages.
As a professional writer and former certified middle and high school educator, I now teach writing skills online. I coach students of all ages on the practices of writing. Click on my photo for more details.
You may think revising means finding grammar and spelling mistakes when it really means rewriting—moving ideas around, adding more details, using specific verbs, varying your sentence structures and adding figurative language. Learn how to improve your writing with these rewriting ideas and more. Click on the photo For more details.
Comical stories, repetitive phrasing, and expressive illustrations engage early readers and build reading confidence. Each story includes easy to pronounce two-, three-, and four-letter words which follow the rules of phonics. The result is a fun reading experience leading to comprehension, recall, and stimulating discussion. Each story is true children's literature with a beginning, a middle and an end. Each book also contains a "fun and games" activity section to further develop the beginning reader's learning experience.
Mrs. K's Store of home schooling/teaching resources
Furia--Quick Study Guide is a nine-page text with detailed information on the setting; 17 characters; 10 themes; 8 places, teams, and motifs; and 15 direct quotes from the text. Teachers who have read the novel can months later come up to speed in five minutes by reading the study guide.
Post Categories
Follow blog via email.
Enter your email address to follow this blog and receive notifications of new posts by email.
Email Address:
Peachtree Corners, GA
Already have a WordPress.com account? Log in now.
Follow Following
Copy shortlink
Report this content
View post in Reader
Manage subscriptions
Collapse this bar
Talk to our experts
1800-120-456-456
Essay for Class 2 Children
Introduction.
Writing an essay is quite a simple thing. It not only helps to improve the writing and grammar skills of the child, but also helps them to get a better grip on their creativity, imagination, and the right usage of vocabulary.
Writing short essays on a regular basis is a great way to practice English and it also helps to strengthen the overall essay writing skills of the student.
Here are 2 short essays for Children studying in Grade 2.
Short Essay on My Mother
My name is Varun Shah. My Mother's name is Reena Shah. She is 36 years old and works as a homemaker. She loves to cook food and is also very good at it. I love to eat the pizza and pasta that she makes.
She also loves to sing and tries to practice as much as she can every day. Her voice is very sweet when she sings. She likes to sing old songs a lot. She is also very beautiful and very smart.
She takes care of me, my elder brother, and my father as well. Everyone at our house loves her. She is very caring and loving. Whenever someone falls sick, she always looks after them by cooking food for them and giving them medicine. She is a very brave and kind person. She always takes care of others and helps others during any problem.
My Mother and I visit the park near our house every Sunday. We go to the park in the evening. She sits there on a white bench and smiles at me while I swing. She also meets her friends and neighbours in the park.
She helps me with my studies and homework from school. She also teaches me new things about singing, painting, and dancing.
My Mother is a very caring and pretty woman, and I love her.
Short Essay on My Favourite Festival Diwali
Diwali is My favourite Festival. It is celebrated in October or November. It is celebrated to honour Lord Ram.
It is the Festival of lights. I celebrate it with My family every year. My mother makes tasty sweets during the Festival. We also do pooja during this time and everyone gives each other nice gifts. My sister and I light crackers with our neighbours. We all get together and have fun at night while bursting crackers.
People wear new and colourful clothes during this time. There are colourful decorations and lights everywhere during this Festival. We decorate our house as well. I also help My sister to make rangoli outside our house. And My father lights diyas and puts them in different places in the house. People also light different lamps and lanterns at their houses.
During the time of pooja, our whole family comes to our house and we do the pooja together. We worship Lord Ganesha and Goddess Lakshmi and chant prayers to them. We thank them for keeping us safe and happy and pray to do the same in the future. After the pooja, a delicious dinner is cooked and sweets are served with it. Everyone loves eating good food during Diwali.
There are rockets and other crackers being burst everywhere during this time. The sky is filled with bright pink, red, yellow, green, and other such colours. At night, the sky looks very beautiful as the crackers burst. Festive music is also played while lighting up the crackers. We also meet our friends and celebrate Diwali with them. We eat yummy food, light crackers, and dance together during this time.
Diwali is My favourite Festival and it is very beautiful. I love celebrating it.
Essay writing fosters a kid's writing skills. Essay writing also encourages young kids to think and put their perception in words. Essay writing is not an easy job. Kids to elders find it's hard to think of a topic & putting those thoughts into words sometimes.
Vedantu made your struggle easy & provides popular & frequently asked essays for class 2 children for free of cost. Explore our huge collection of popular essays exclusively written for class 2 children.
Class 2 Essays

Kids-learning • Class 2
How to write a perfect essay
Need to write an essay? Does the assignment feel as big as climbing Mount Everest? Fear not. You're up to the challenge! The following step-by step tips from the Nat Geo Kids Almanac will help you with this monumental task.
Sometimes the subject matter of your essay is assigned to you, sometimes it's not. Either way, you have to decide what you want to say. Start by brainstorming some ideas, writing down any thoughts you have about the subject. Then read over everything you've come up with and consider which idea you think is the strongest. Ask yourself what you want to write about the most. Keep in mind the goal of your essay. Can you achieve the goal of the assignment with this topic? If so, you're good to go.
WRITE A TOPIC SENTENCE
This is the main idea of your essay, a statement of your thoughts on the subject. Again, consider the goal of your essay. Think of the topic sentence as an introduction that tells your reader what the rest of your essay will be about.
OUTLINE YOUR IDEAS
Once you have a good topic sentence, you then need to support that main idea with more detailed information, facts, thoughts, and examples. These supporting points answer one question about your topic sentence—"Why?" This is where research and perhaps more brainstorming come in. Then organize these points in the way you think makes the most sense, probably in order of importance. Now you have an outline for your essay.
ON YOUR MARK, GET SET, WRITE!
Follow your outline, using each of your supporting points as the topic sentence of its own paragraph. Use descriptive words to get your ideas across to the reader. Go into detail, using specific information to tell your story or make your point. Stay on track, making sure that everything you include is somehow related to the main idea of your essay. Use transitions to make your writing flow.
Finish your essay with a conclusion that summarizes your entire essay and 5 restates your main idea.
PROOFREAD AND REVISE
Check for errors in spelling, capitalization, punctuation, and grammar. Look for ways to make your writing clear, understandable, and interesting. Use descriptive verbs, adjectives, or adverbs when possible. It also helps to have someone else read your work to point out things you might have missed. Then make the necessary corrections and changes in a second draft. Repeat this revision process once more to make your final draft as good as you can.
Download the pdf .
Homework help
Science lab, (ad) national geographic kids almanac.
Terms of Use
Privacy Policy
Your California Privacy Rights
Children's Online Privacy Policy
Interest-Based Ads
About Nielsen Measurement
Do Not Sell My Info
National Geographic
National Geographic Education
Shop Nat Geo
Customer Service
Manage Your Subscription
Copyright © 1996-2015 National Geographic Society Copyright © 2015-2023 National Geographic Partners, LLC. All rights reserved
Play & Activities
Life Skills
Learning & Education
Play & Learning
Growth & Development
Rhymes & Songs
Preschool Locator
Myself Essay for Class 2 Kids
Key Points to Remember When Writing an Essay on 'Myself' for Class 2
10-line essay on 'myself' for class 2 kids, short paragraph on 'myself' for class 2, long essay on 'myself' for class 2, what your second grader will learn from 'myself' essay.
Essay writing is a vital activity for your child, and it is introduced in school from a very young age. When your child is asked to write an essay on themselves, they spend time looking inward, and they are compelled to think about the ideas they want to write. This helps them streamline their thoughts and arrange them in short and simple sentences when they get down to expressing those thoughts on paper. Thus, it helps improve their grammar and writing skills. Here, we will talk about the tips on writing an excellent essay on 'Myself' and how your child can get better at articulating their thoughts and opinions when writing it.
Writing an essay can be confusing, especially for young children since they don't know where to begin. These step-by-step guidelines with help your child write an essay about themselves.
Firstly, let them weave the points/ideas they want to write about.
The second step is to note down the ideas to form an outline to cover all the points while writing the essay.
They can form short and simple sentences from the outline in the third step.
Encourage your child not to get too deep describing any idea. This will help them when adhering to the required word count.
Guide your child to write with the flow. This will ensure they enjoy writing the essay.
Your child can mention their name, age, school, parents, siblings, grandparents, pets, favourite activity, favourite flowers, favourite foods, the people who have influenced them the most in their lives, etc.
Let us guide your child to write a few lines on the 'Myself' essay for class 2. These lines will give them an idea of how to write a simple essay on themselves.
My name is Aadit Roy, and I am 7 years old.
I live in Kolkata.
I study in class 2 at ABC School, located in XYC city.
My father's name is Mr Aditya Roy, and my mother's name is Mrs Tina Roy.
My father is a businessman, and my mother is a teacher at a convent school.
I have an elder sister, Tania, who studies in class 5.
Both our grandparents ( nana and nani , dada and dadi ) live with us.
We have a lovely furry family member whose name is Lucky.
I love playing with Lucky and my sister, toy cars and aeroplanes.
My favourite colour is blue.
Here's a small passage that will help your little one write a composition on 'Myself'. The short essay below is in simple and short sentences and will be easy for your child to follow.
I am Aadit Roy. I live in Kolkata. I am 7 years old. I study at XYZ School. I live with my parents, grandparents, elder sister, and our furry family member, Lucky. My best time of the day is when I play with Lucky and my sister after school. I also like the picnics we have every month. I like to run on green grass under the open sky. My favourite colour is blue. My favourite plant is the sunflower plants in our garden. I love the way the flowers turn towards the sun. I like the club sandwich that my mother makes. I also like the tangy tomato soup with breadsticks. I like to see different shapes of white clouds floating in the blue sky.
While short paragraphs are great at teaching kids to organise and articulate their thoughts in fewer words, long essays give them the creative freedom to express their thoughts in greater detail, drawing more emotion from each word. Here is an example of a long essay derived from the above short paragraph:
My name is Aadit Roy. I am a seven-year-old boy. I live in Kolkata with my parents, grandparents, elder sister, and our furry friend, Lucky. I love my family. I wake up every morning with sloppy kisses from Lucky. My mother helps me get ready for school. Then my father drops my sister and me to our schools. I study at ABC School. My best friend's name is Vidhant. After school, I play with my elder sister and Lucky on our lawn. Sometimes, my mother takes us to the park. My father takes all of us for a picnic once every month. I love to play in the green grassy fields under open blue skies.
My favourite colour is also blue, and my favourite festival is Holi. In the evenings, I study for one hour. I love to accompany my parents to feed the strays in our locality in the evenings. When I grow up, I will have a big land to keep many helpless animals and take care of them. I love them. Before dinner, I watch cartoons. My favourite cartoon is Tom and Jerry. I don't like to watch too much television. I like to draw and paint. I enjoy filling pictures with bright colours. I also help my mother. I feel I should help her because she works so hard the whole day.
My favourite food is the mushroom soup my mother makes. I don't like to eat non-vegetarian food because I don't like to hurt animals. I love to play with toy cars and aeroplanes. I have a wooden cart with colourful wheels. We put our favourite toys and foods in it. Then we pull it around the house and have mini picnics in the corner of our lawn. I visit the temple every month with my parents and sister. I pray to God to be with everyone who needs Him. I pray to Him to arrange food for all helpless animals and help poor people.
Writing an essay will help your child improve their writing skills, and it will also enhance their vocabulary. Usually, everyone tends to look at others and overlook themselves. When your little ones write about themselves, they learn to look inward, and this step is very important for self-awareness. At the same time, the activity of writing will also develop your child's fine motor skills.
We hope the above write-up will help your child compose a beautiful composition on themselves. With the tips given in this article, your child can learn how to observe themselves and improve imagination and self-expression through creative writing.
My Family Essay for Class 2 Kids Essay On My Mother for Class 2 Children Essay On My Country for Grade 1,2 and 3
Essay About Myself
Essays for Class 2
15 Indoor Toys That Have Multiple Uses And Benefits
Best toys and books every child needs to make playtime purposeful, peter pan story for kids, leave a reply cancel reply.
Log in to leave a comment
Most Popular
5 best toys for six-month-old babies, 7 best toys for toddlers reviewed, recent comments.
FirstCry Intelli Education is an Early Learning brand, with products and services designed by educators with decades of experience, to equip children with skills that will help them succeed in the world of tomorrow.
Story Related Activities Designed to Bring the Story to Life and Create Fun Memories.
Online Preschool is the Only Way Your Child's Learning Can Continue This Year, Don't Wait Any Longer - Get Started!
©2021 All rights reserved
Privacy Policy
Terms of Use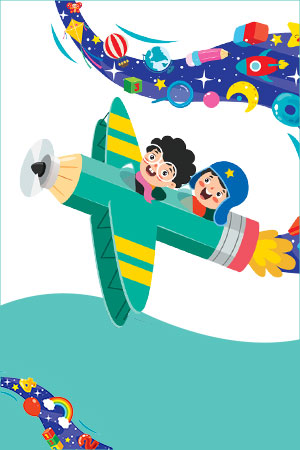 Welcome to the world of intelli!
FREE guides and worksheets coming your way on whatsapp. Subscribe Below !!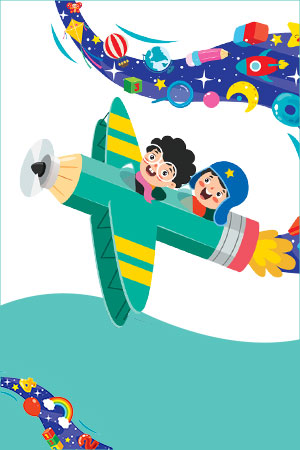 Free guides and worksheets coming you way.
WorkSheets Buddy
Download Math, Science, English and Many More WorkSheets
Essay for Class 2 Kids & Students | 2nd Grade Most Common Essay Topics
One of the effective ways to encourage kids to inculcate imagination and creativity among them is through Essay Writing. However, most of the students aren't aware of how to frame their sentences or paragraphs in an Essay. To help all of them we have provided Essay Ideas on most common topics up to 200 words. Reading and writing the Essay Topics will enhance the creative side of the kid thereby they can write an alternate essay on their own.
List of Essay Topics for Class 2 Students
Encourage your kids to read and write with our Class 2 Essay Writing Topics. To help you with this we have curated a List of English Essays for Grade 2 Students from different categories. Enhance the Creativity and Intellectuality among students by asking them to Essay Writing Topics. All you need to do is simply click on the respective essay and learn how to express views on that topic easily.
My School Essay for Class 2
My Best Friend Essay for Class 2
My Family Essay for Class 2
Essay on Lotus Flower For Class 2
About Myself Essay for Class 2
My Mother Essay for Class 2
My Favourite Subject Maths Essay For Class 2
Essay On My Teacher For Class 2
My School Bag Essay For Class 2
My Neighbour Essay For Class 2
My Birthday Party Essay for Class 2 Kids
Essay on My Favourite Season Spring for Class 2 Kids
FAQs on Essay for Class 2
1. What are the Best Tips for Essay Writing?
Jot down your ideas and prepare an outline on what you want to write. Then use the right vocabulary and frame introduction, body and conclusion as per thoughts.
2. Where do I get List of Essay Topics for Class 2?
You can get List of Essay Topics for Class 2 on our page through quick links.
3. What's Unique about the Class 2 Essays prepared by us?
We have mentioned the Essays in a simple and easy to understand language keeping in mind the students level of understanding. All of them are created by subject experts and written most appropriately to help your little one.
Final Words
We wish the information shared regarding Class 2 Essay Topics has enlightened you. For more ideas on Essay Writing for Kids & Children, you can always look up to us. Stay connected to our site Worksheetsbuddy.com for essays ideas for different classes students.
Share this:
Click to share on Twitter (Opens in new window)
Click to share on Facebook (Opens in new window)
Leave a Comment Cancel reply
Notify me of follow-up comments by email.
Notify me of new posts by email.